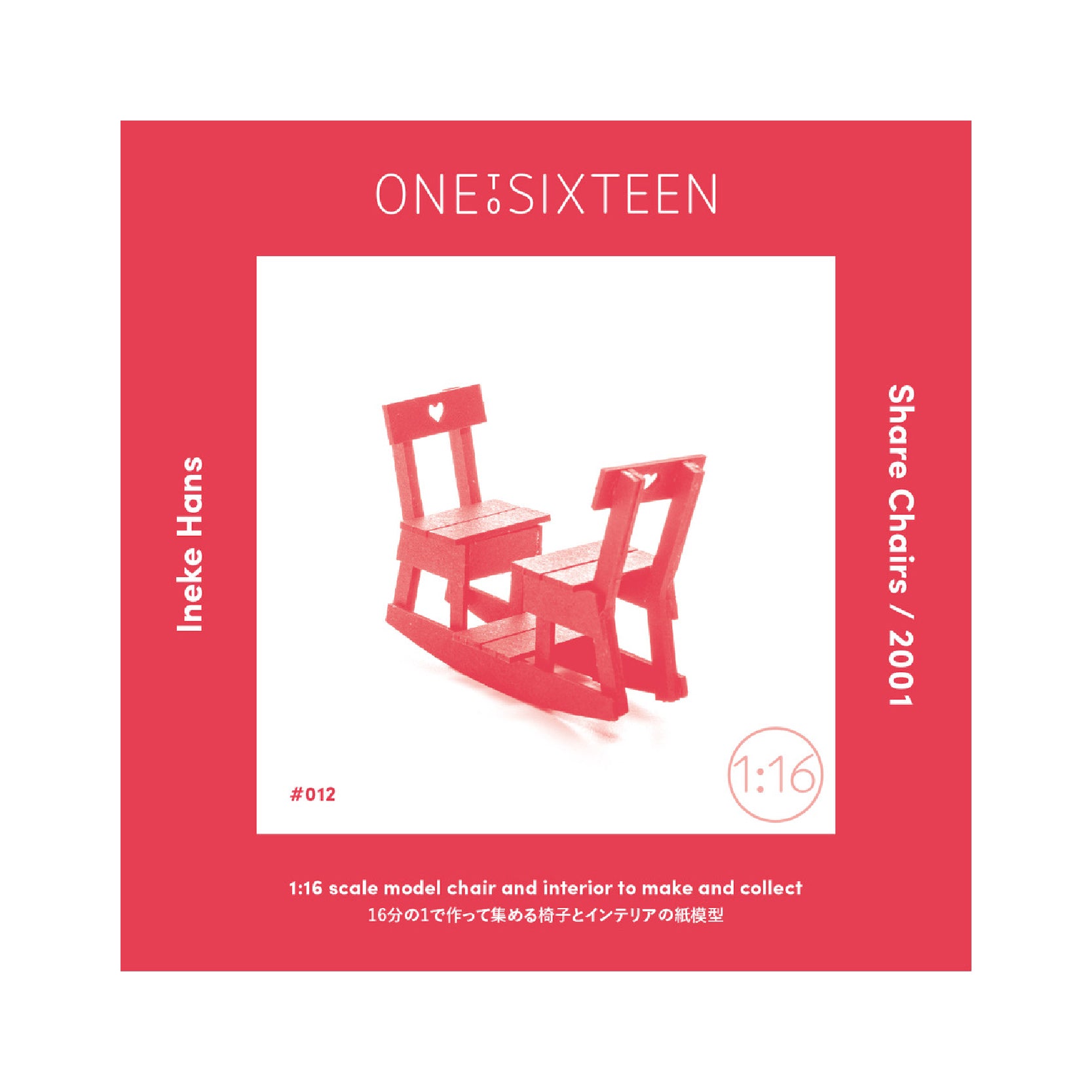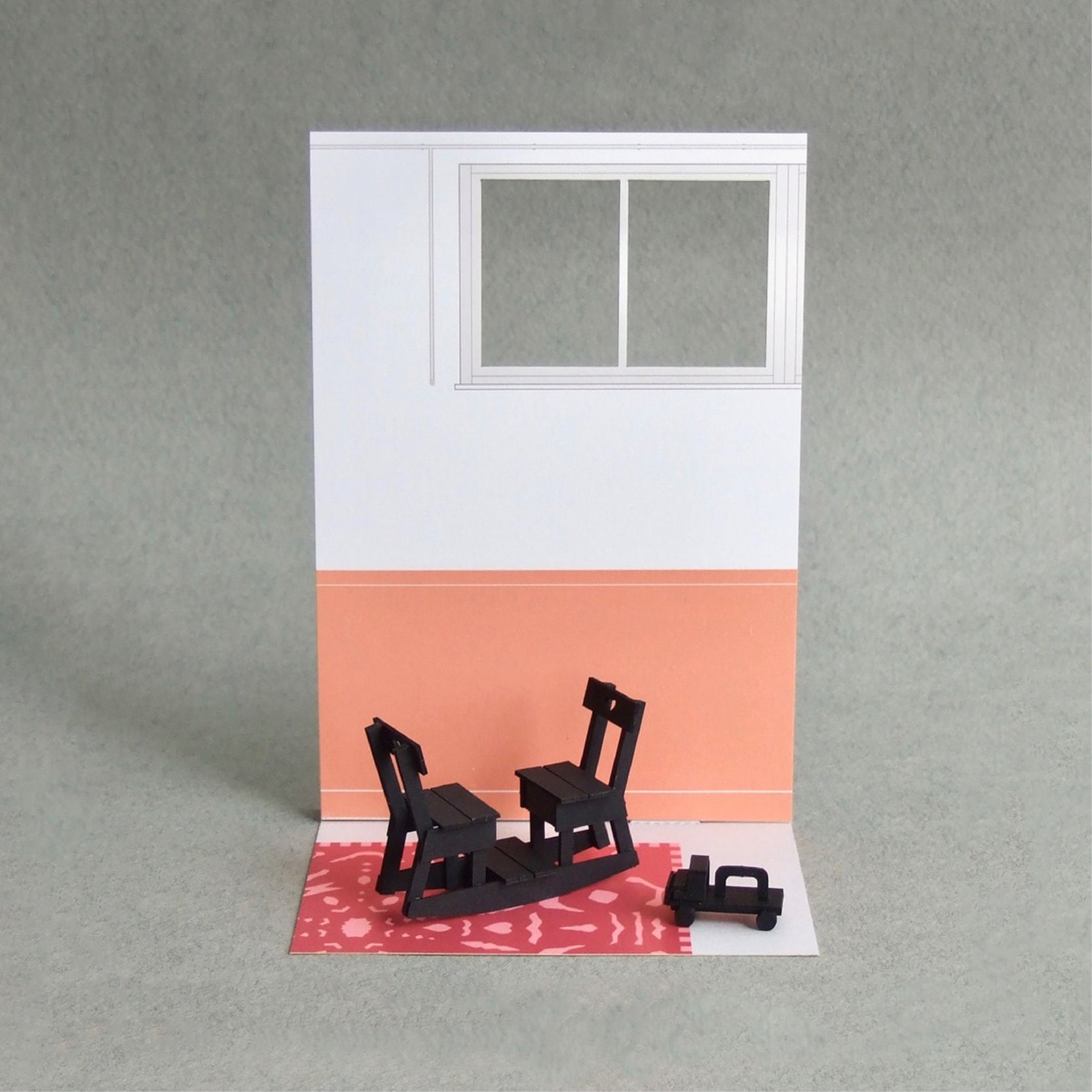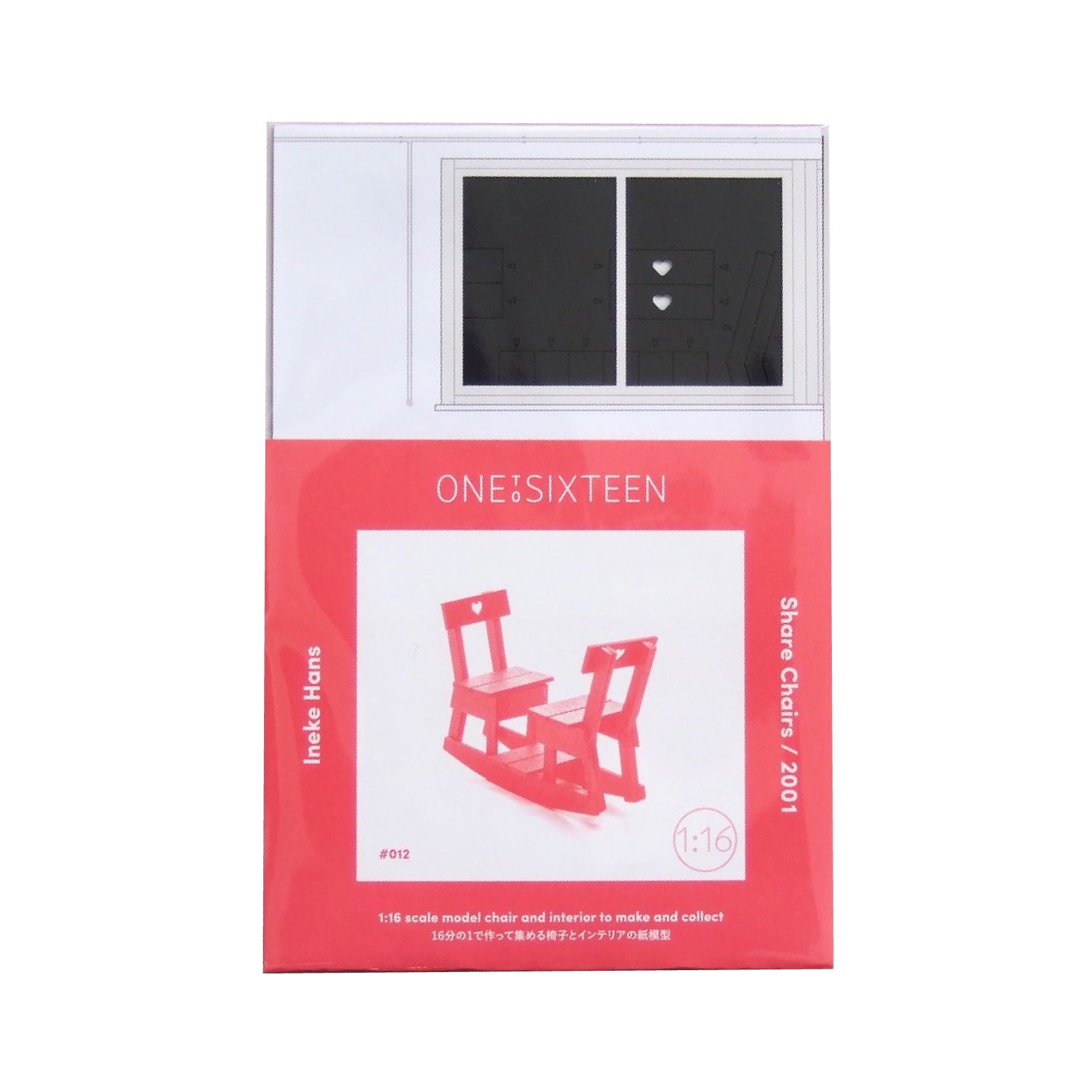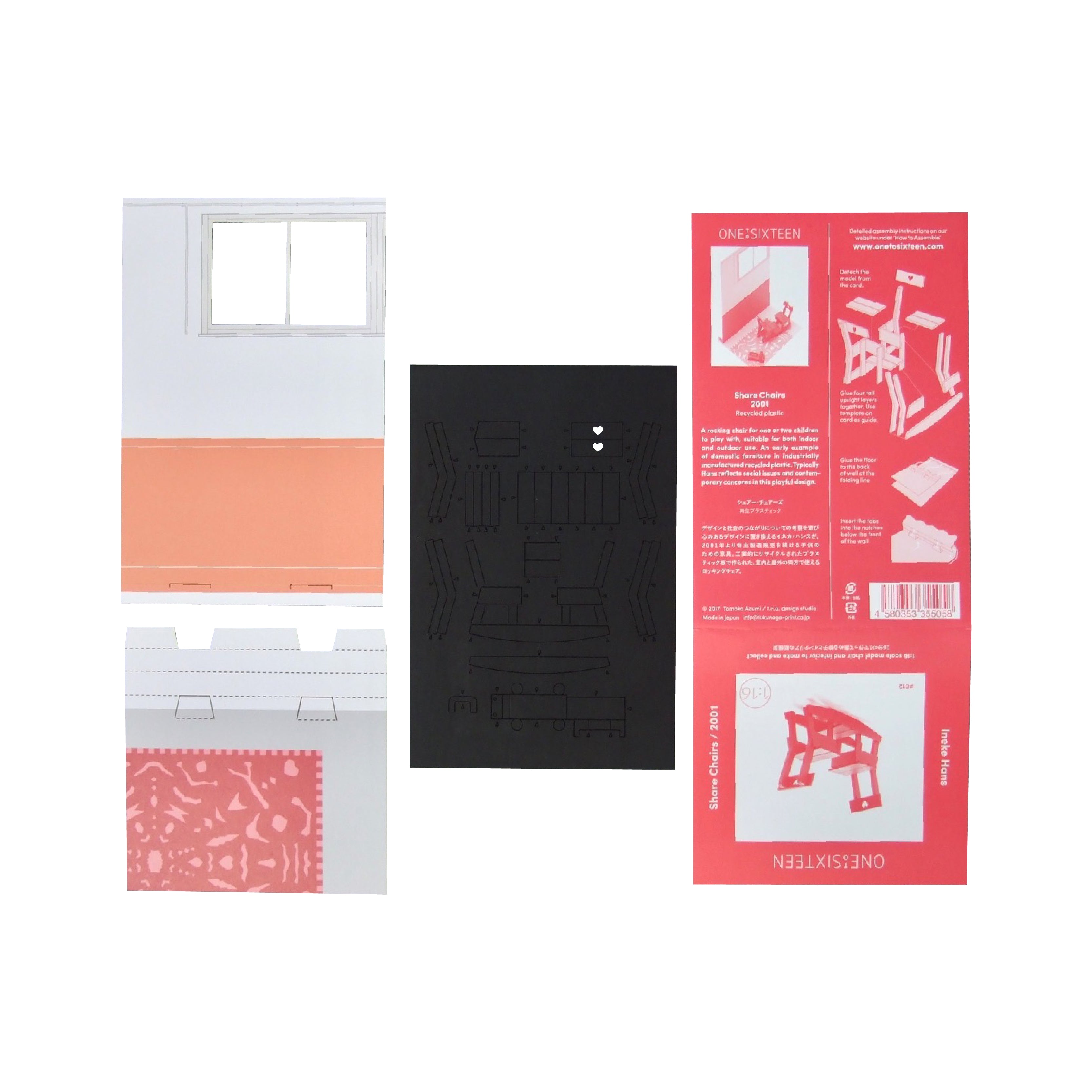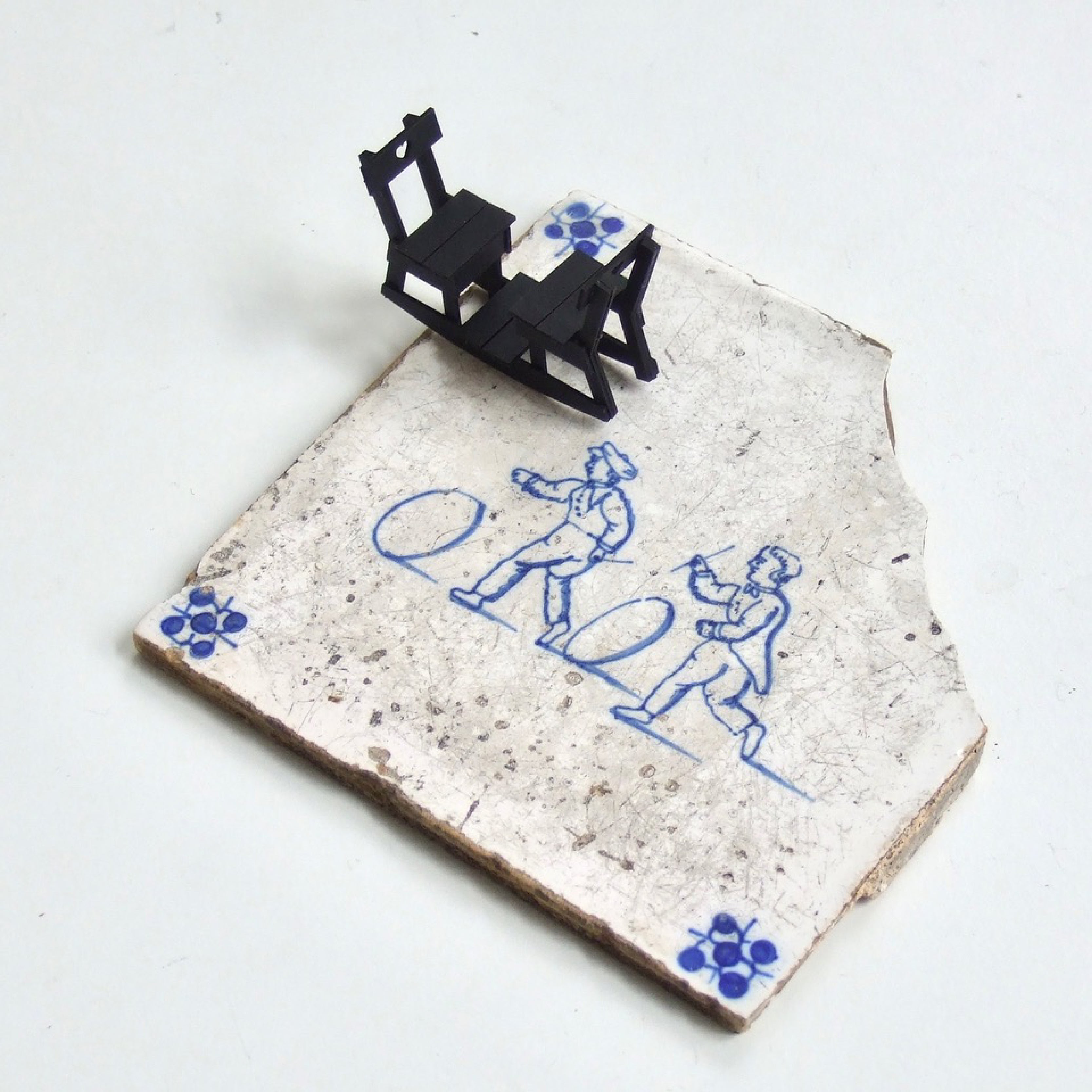 012 Share Chairs
Share Chairs
Designed by Ineke Hans, 2001
Recycled plastic

A rocking chair for one or two children to play with, suitable for both indoor and outdoor use.
An early example of domestic furniture in industrially manufactured recycled plastic. Typically Hans reflects social issues and contemporary concerns in this playful design.


***

We would like to say a big thank you to Ineke Hans for her kind permission to use the design for our product and telling us the background of this design.
She gave us some insight for colours for the room and package.


1:16 scale model chair and interior to make and collect
A flat printed material can be cut out and assembled on your desk top ? then you realise there is a small diorama around it. Our mission as curators of the 1:16 mini museum is to deliver this little wonder through a history of chairs and their associated interiors.

It might be difficult to own the real historical chairs ? but you can reconstruct a tiny corner of a room and enjoy the history of the chair and interior with this 'mini museum'!


variation:

---