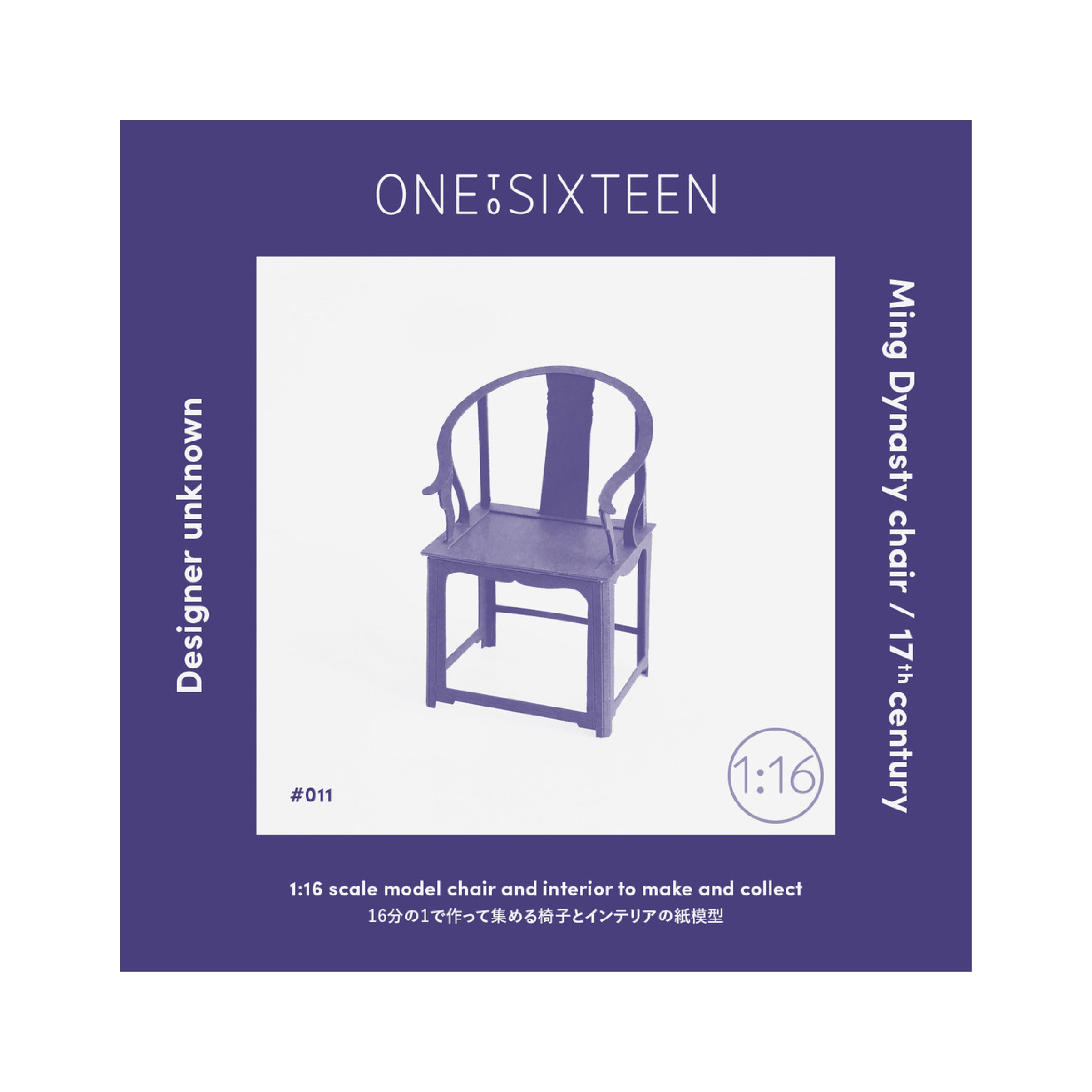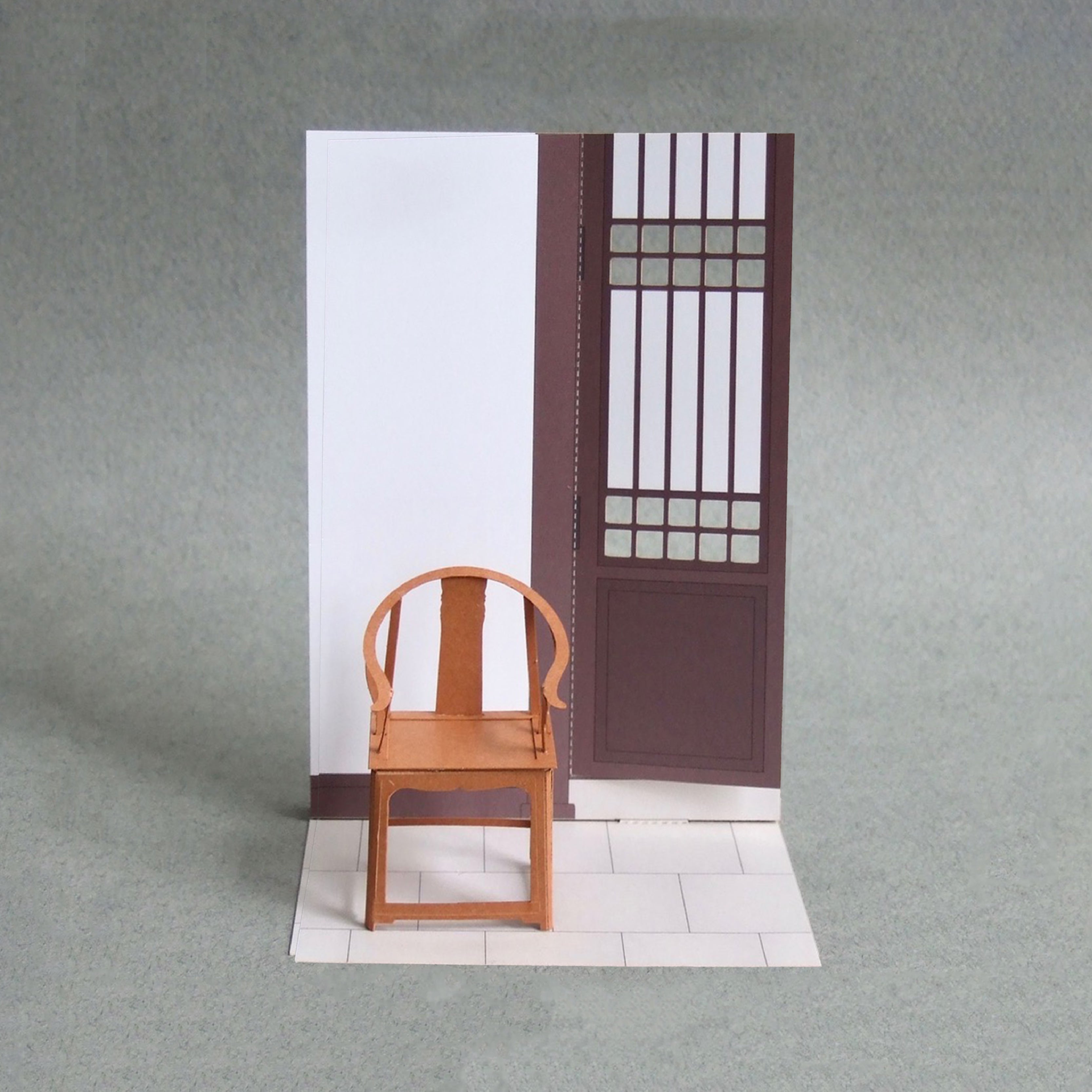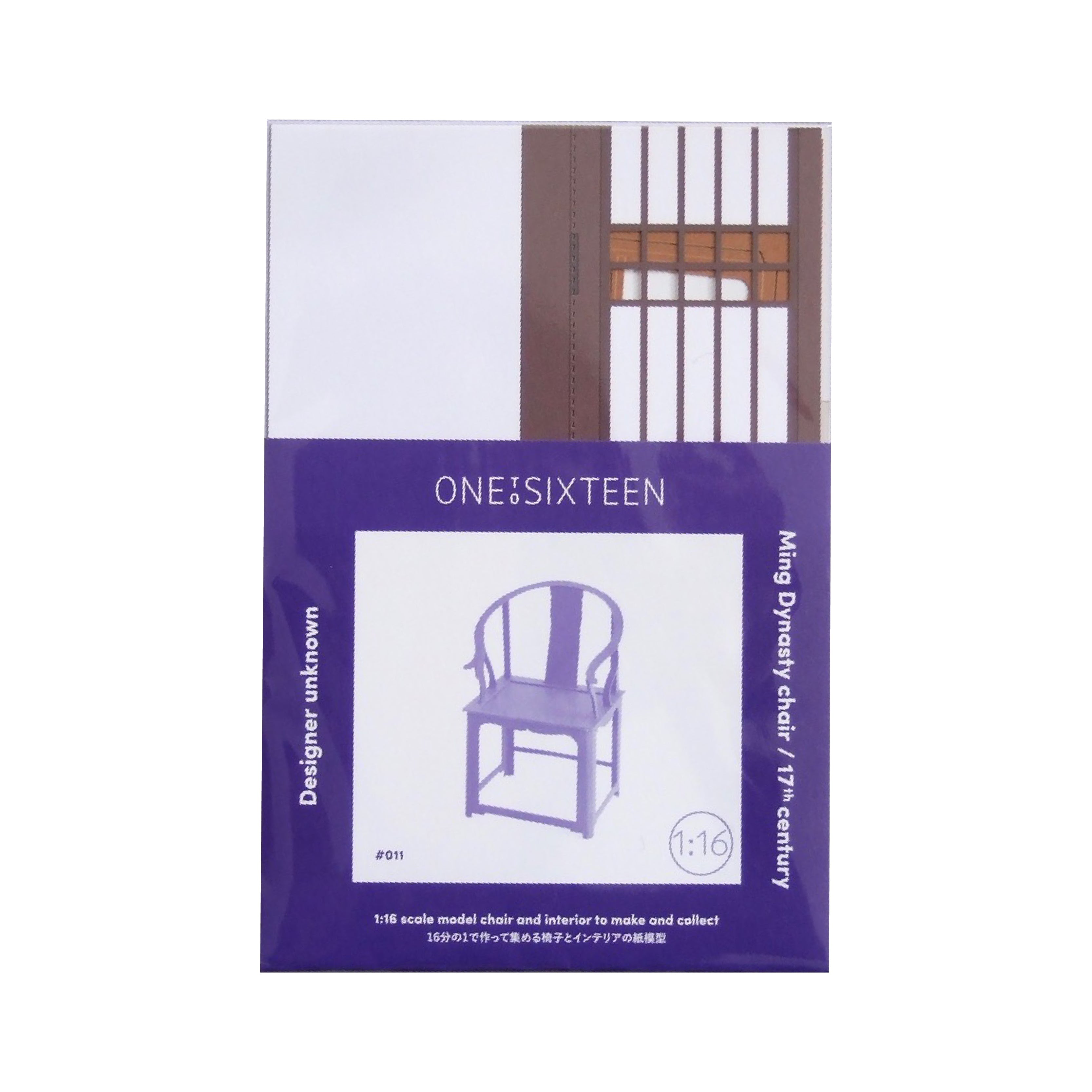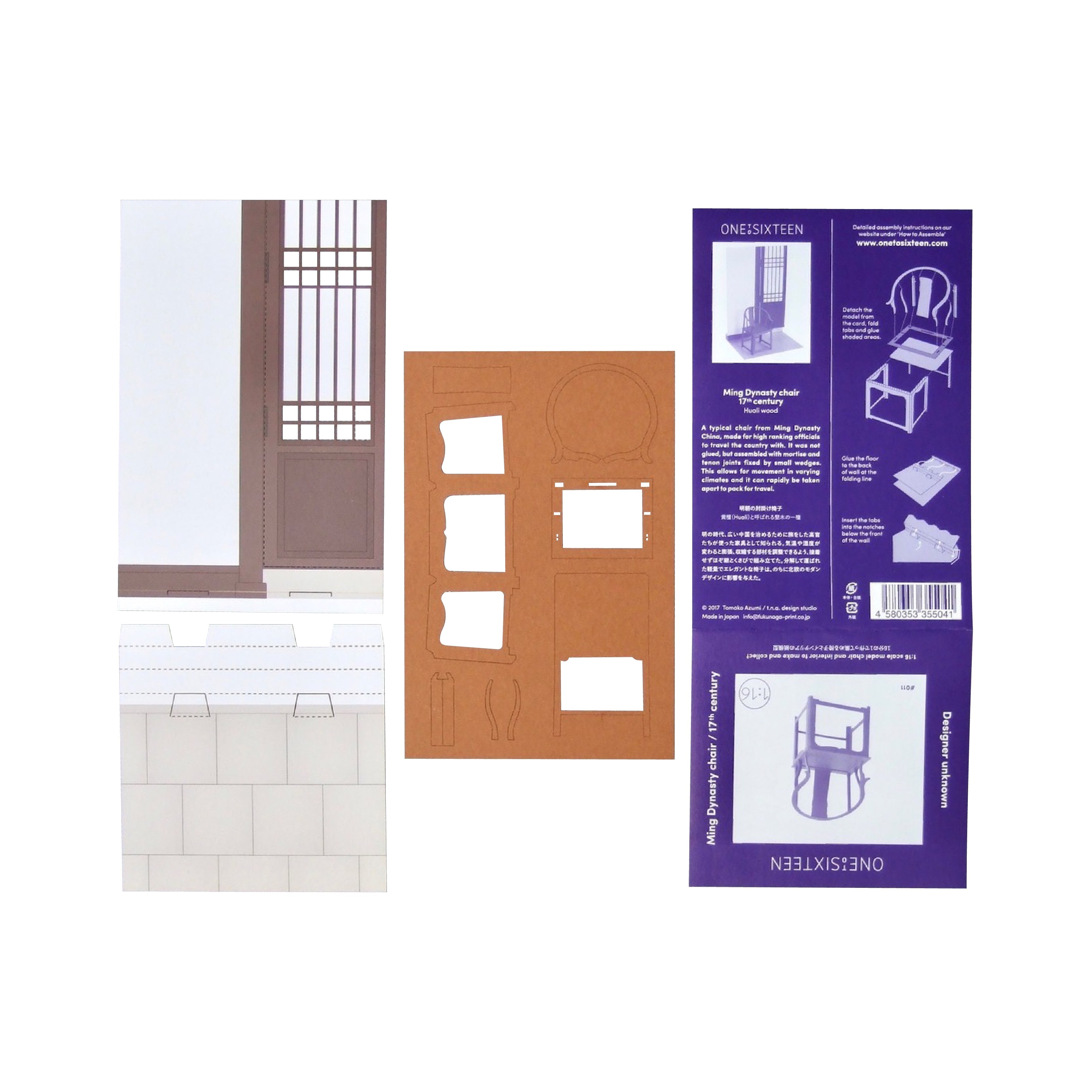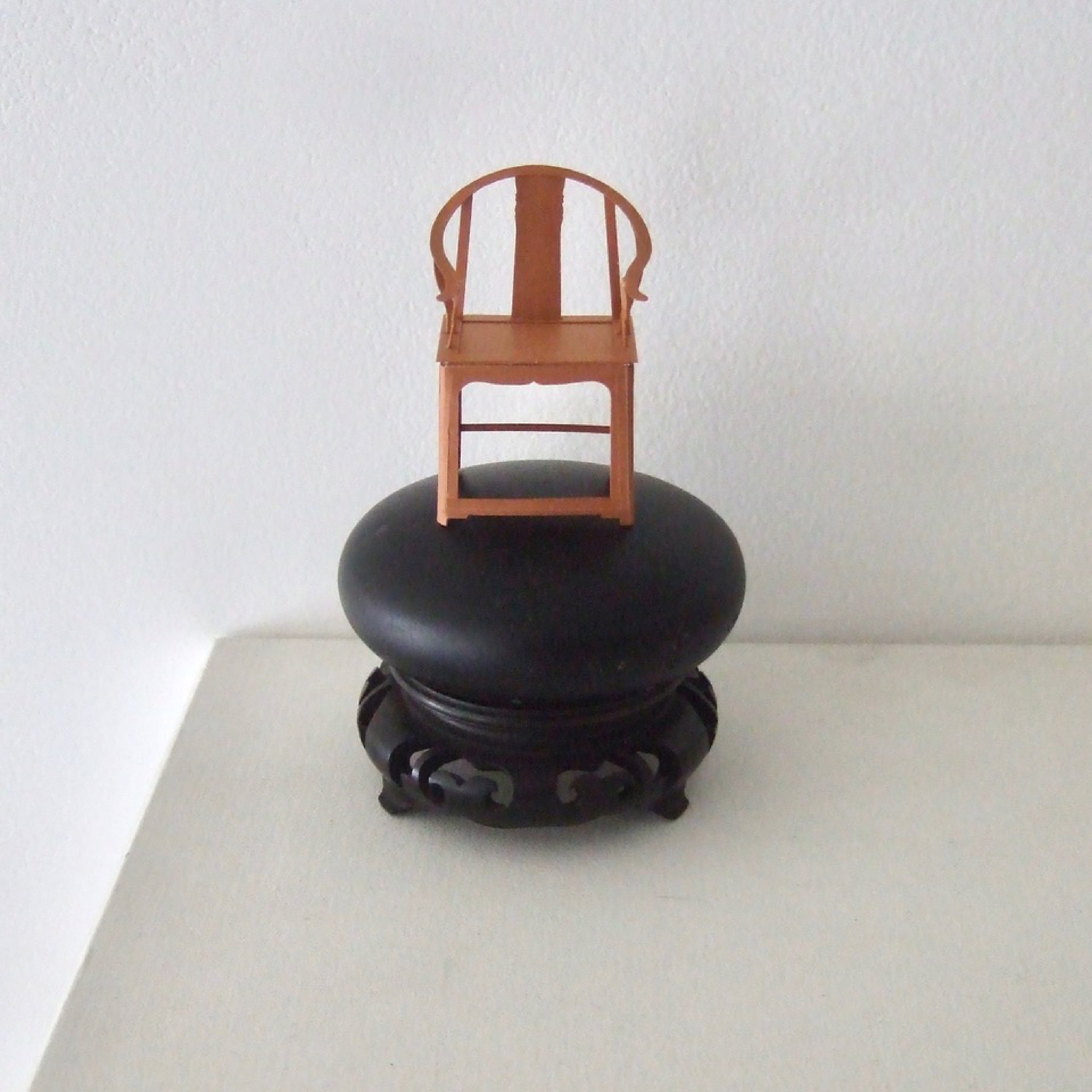 011 Ming Dynasty armchair
Ming Dynasty armchair
Designer unknown / 17th century
Huali wood

A typical chair from Ming Dynasty China, made for high ranking officials to travel the country with.
t was not glued, but assembled with mortise and tenon joints fixed by small wedges. This allows for movement in varying climates and it can rapidly be taken apart to pack for travel.

***

We refer an exhibited model atVictoria & Albert Museum for the development of this model.


1:16 scale model chair and interior to make and collect

A flat printed material can be cut out and assembled on your desk top ? then you realise there is a small diorama around it. Our mission as curators of the 1:16 mini museum is to deliver this little wonder through a history of chairs and their associated interiors.

It might be difficult to own the real historical chairs ? but you can reconstruct a tiny corner of a room and enjoy the history of the chair and interior with this 'mini museum'!
---