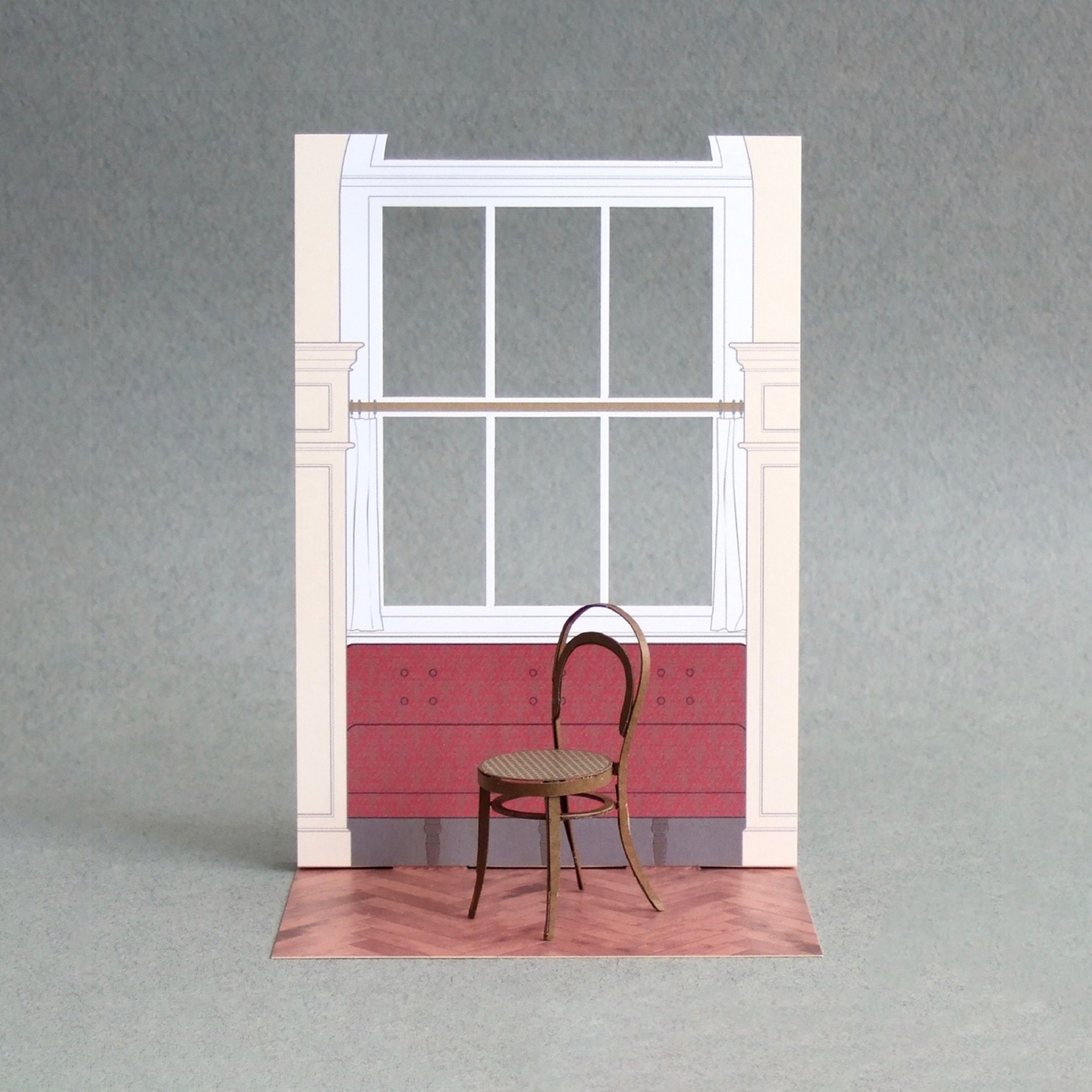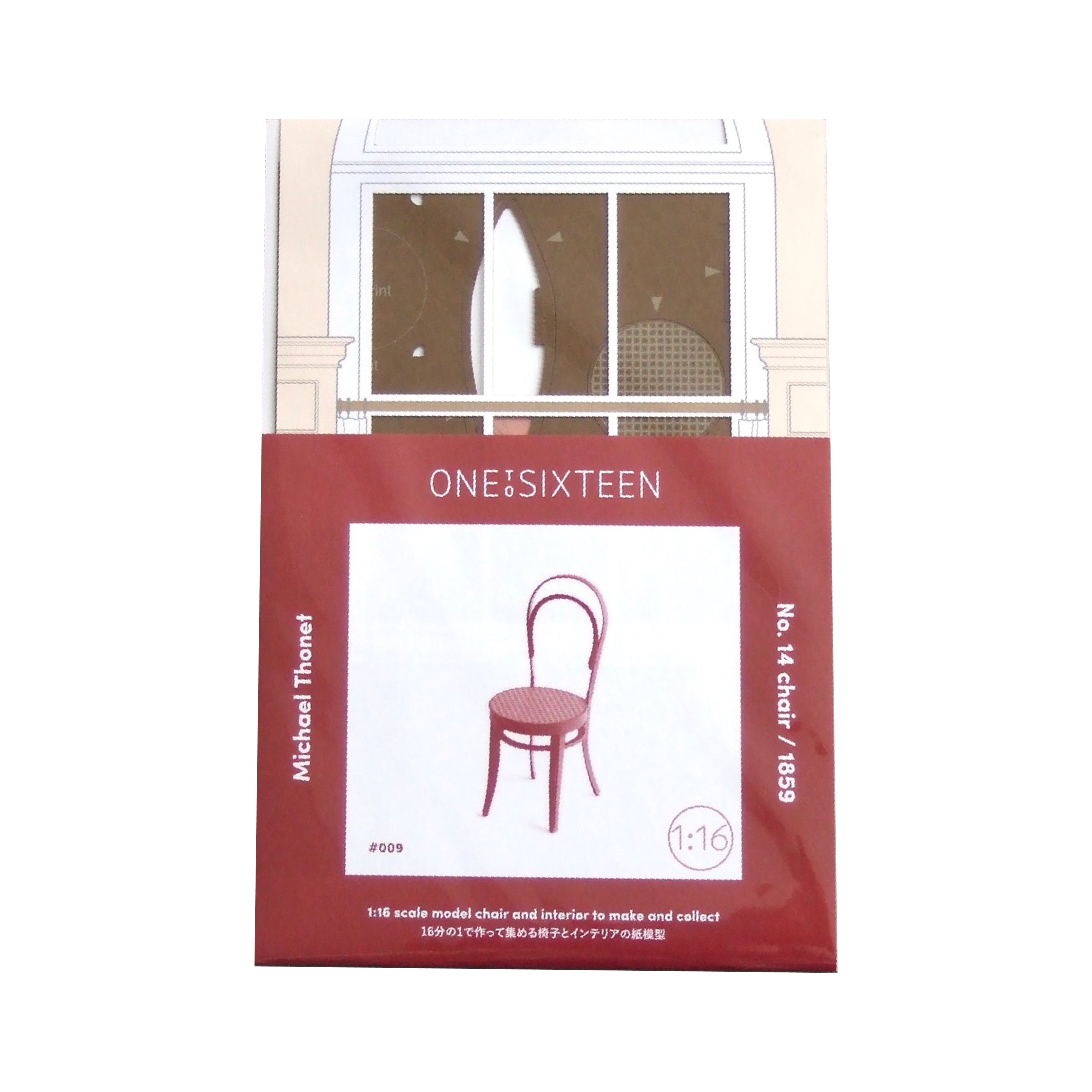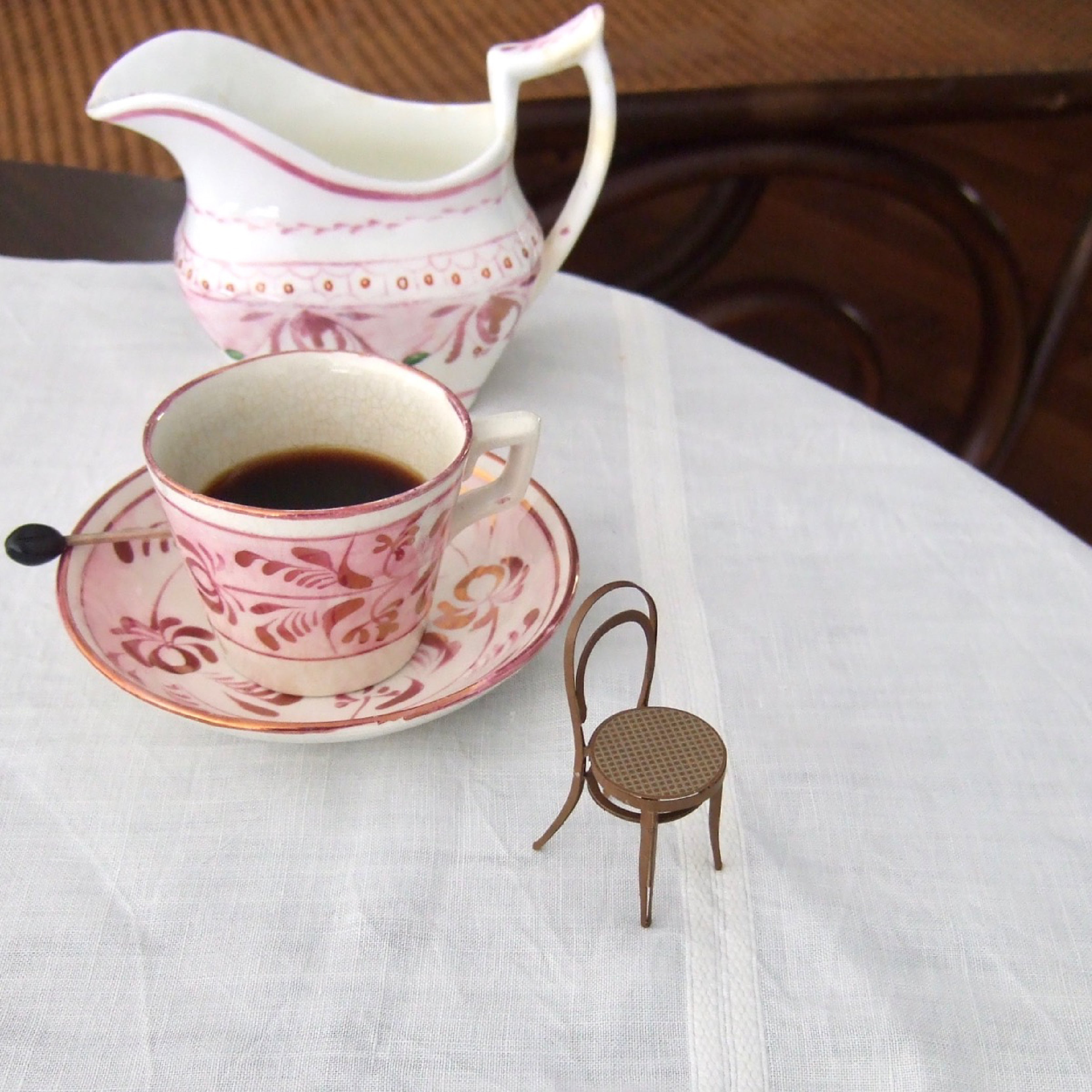 009 Thonet 14 Chair
Thonet no.14 chair
Designed by Michael Thonet, 1859
Steam-bent beech, cane seat

After Thonet had made a number of experiments into the practicality of steam bending, this particular chair design developed into the first mass-produced chair in history.

When certain types of wood are steamed, they become flexible, and can be bent into shape around a former. Steam bending means less waste, so it is an economical and environmentally friendly method of production.

The design was very advanced for it's time and had several advantages. For instance, 36 disassembled chairs packed into a one cubic metre box for transportation. The chair became an icon of Viennese coffee-house culture, and over 150 years later it is still in production.



1:16 scale model chair and interior to make and collect
A flat printed material can be cut out and assembled on your desk top ? then you realise there is a small diorama around it. Our mission as curators of the 1:16 mini museum is to deliver this little wonder through a history of chairs and their associated interiors.

It might be difficult to own the real historical chairs ? but you can reconstruct a tiny corner of a room and enjoy the history of the chair and interior with this 'mini museum'!


variation:

---