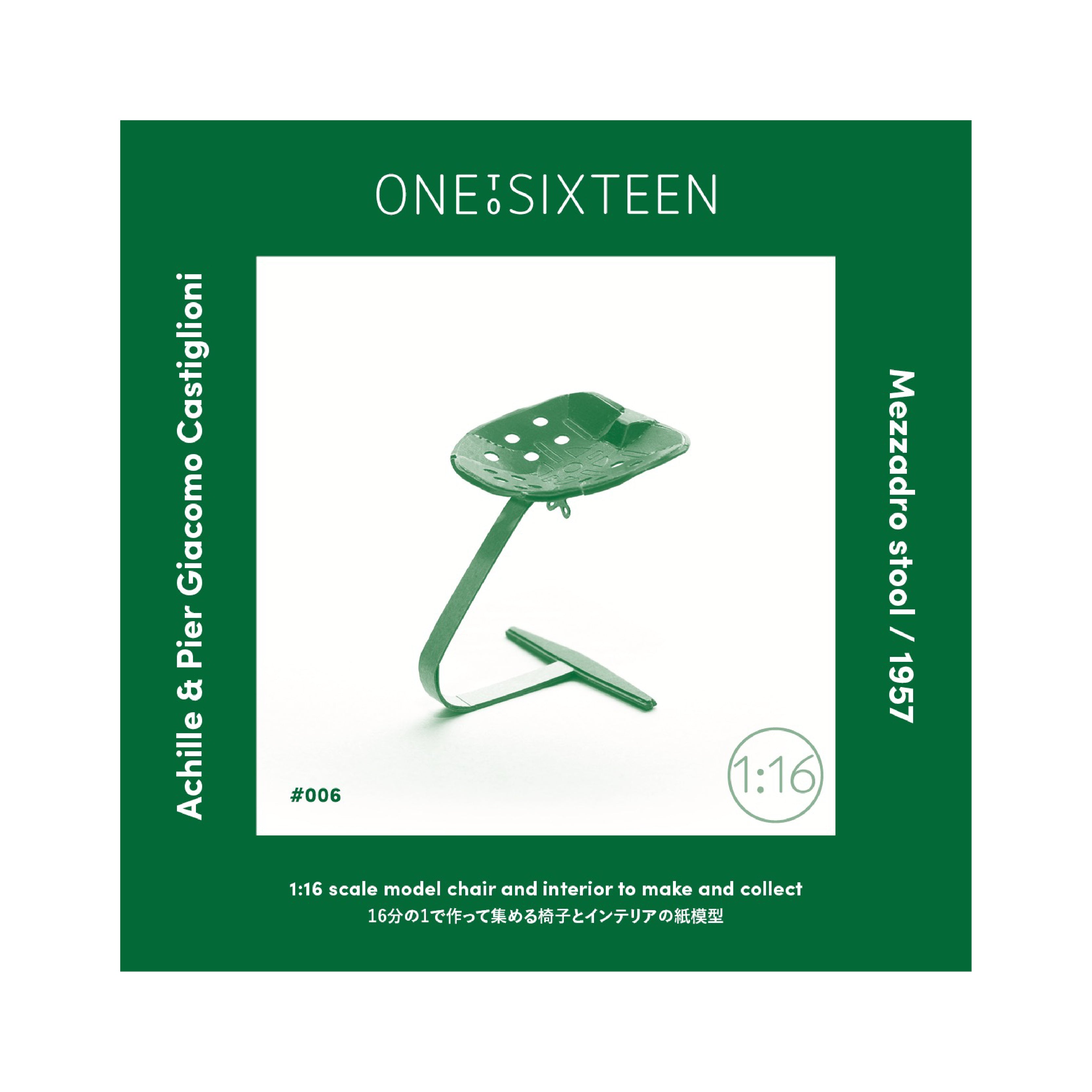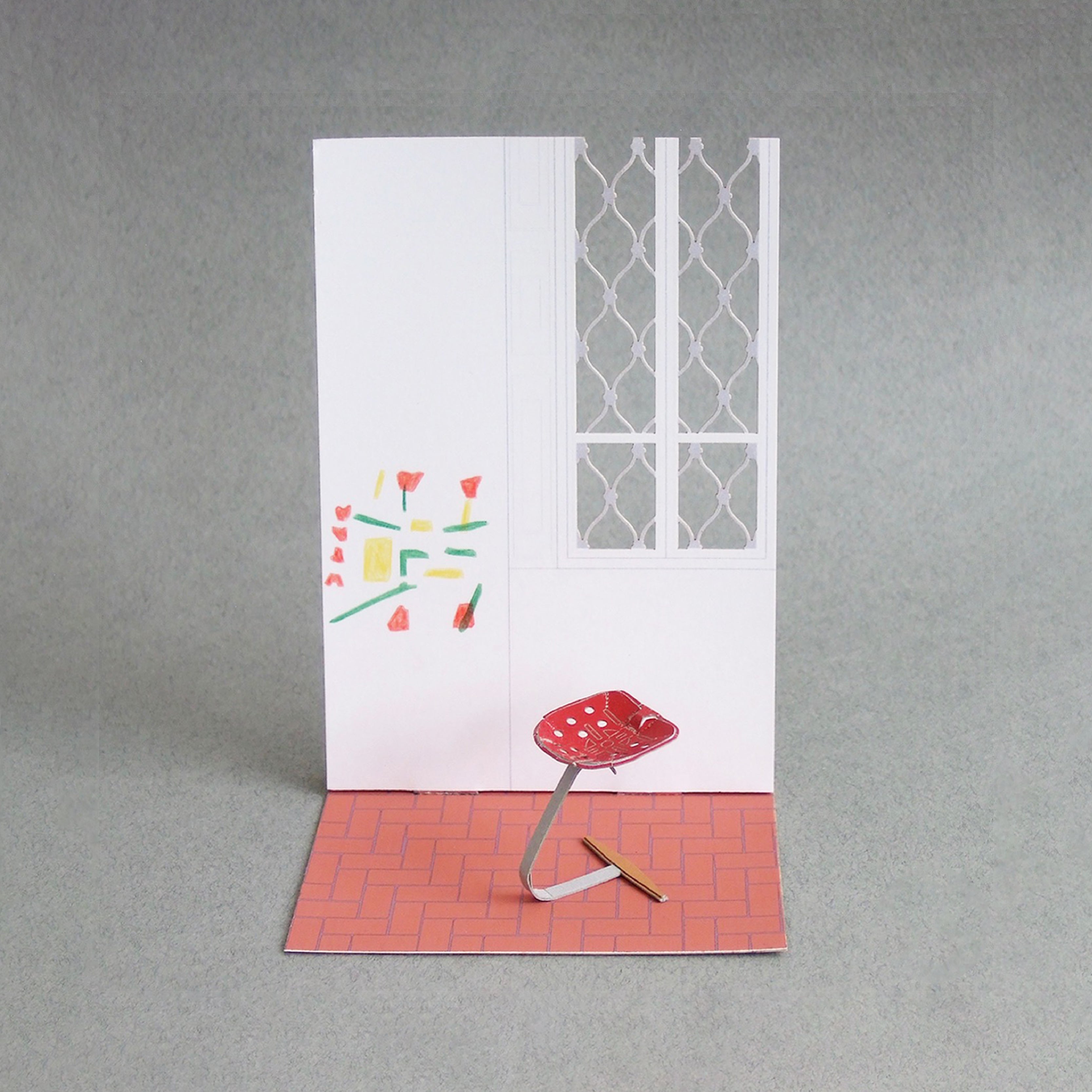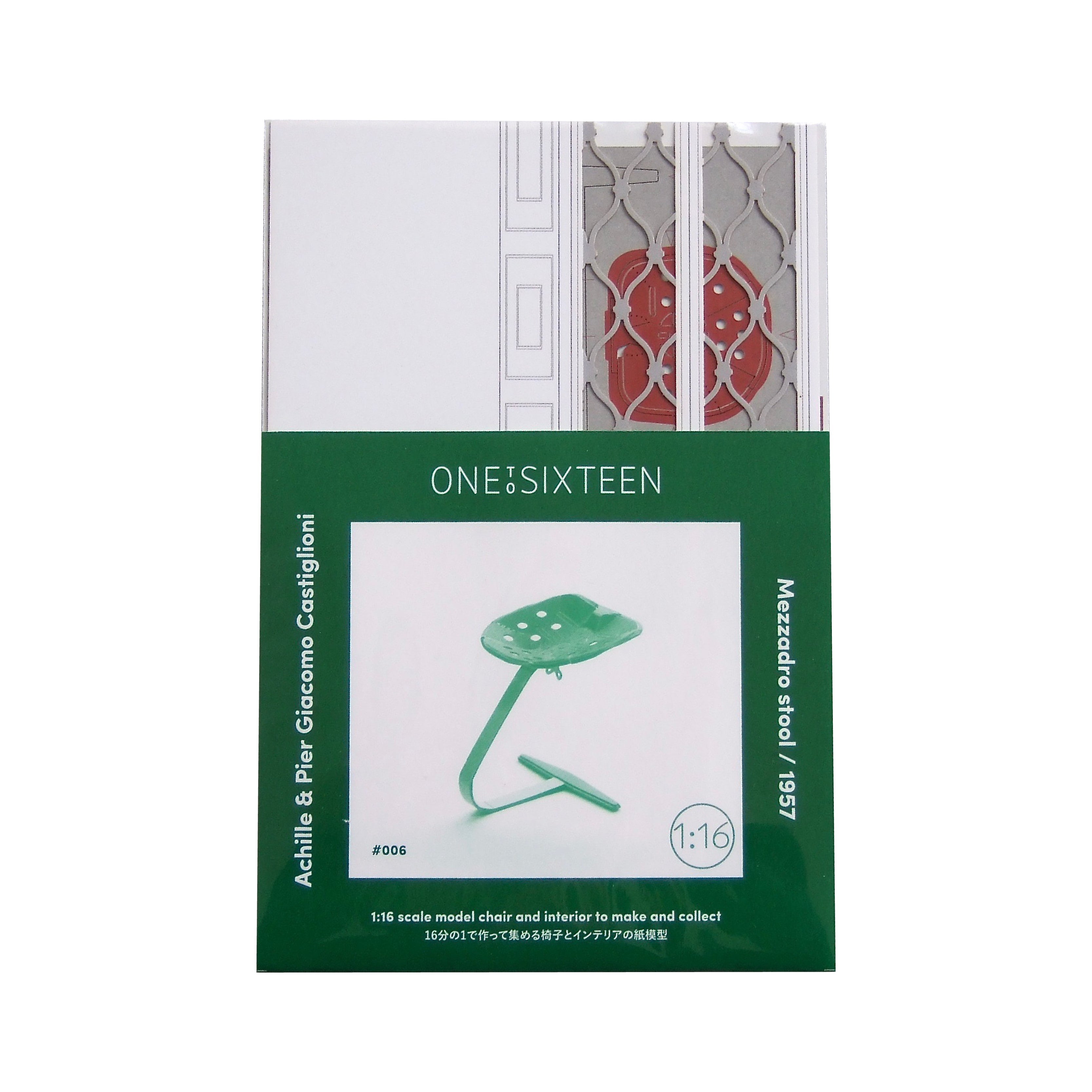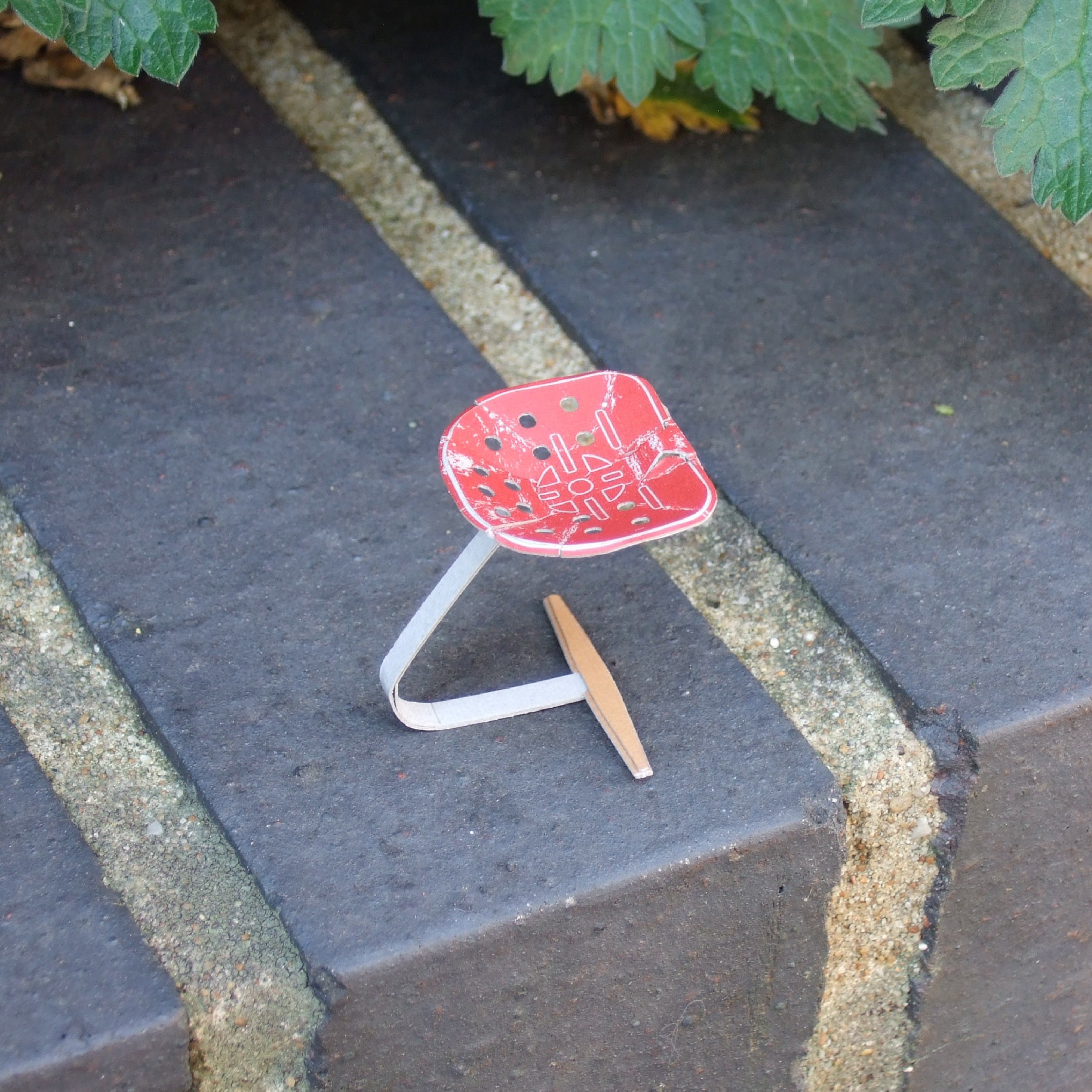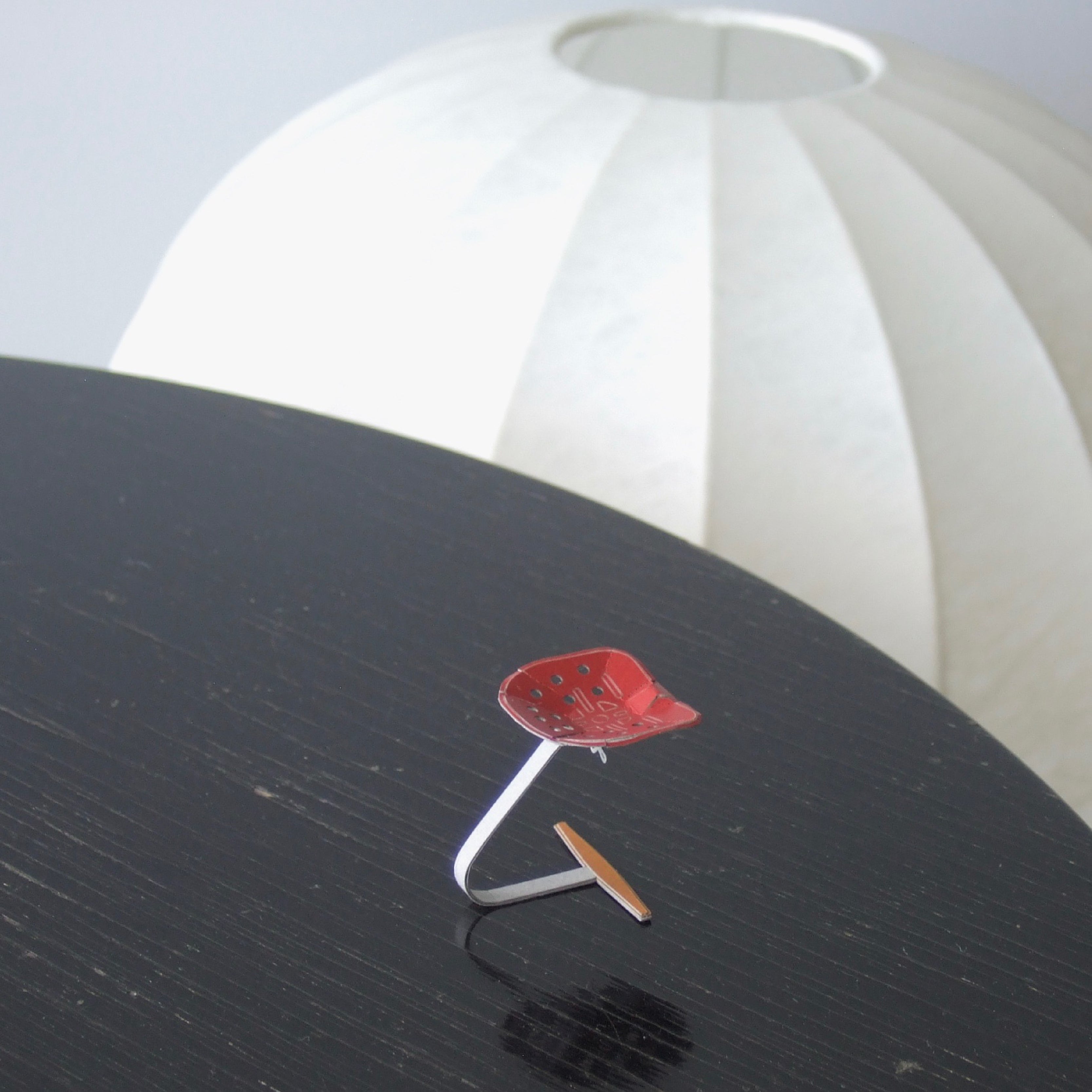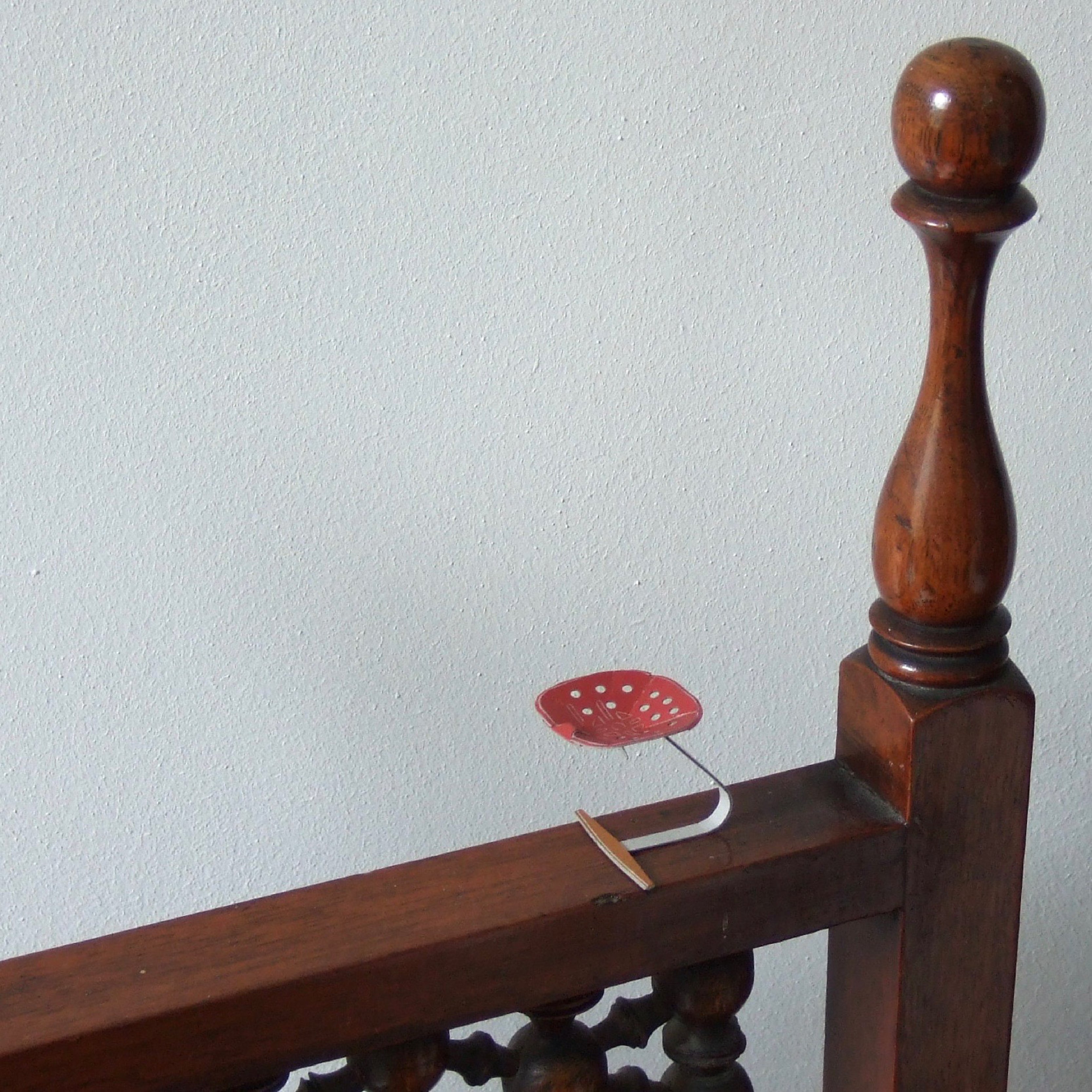 006 Mezzadro stool
Mezzadro stool
Designed by Achille & Pier Giacomo Castiglioni, 1957
Enamelled tractor seat, chromed steel, beech wood

Made from four simple elements – a pressed steel tractor seat, a modified tractor seat spring, a bicycle wing nut and a wooden stabilising piece shaped like the rung of a ladder – this stool embodies one of Castiglioni brothers' typical approaches to design, utilising ready-made parts to create a new object.

These Duchampian objects incorporating ready-made components were an important part of Castiglioni brothers' work of the period. For instance, the Sella stool (1957) used a bicycle saddle for the seat, and the Toio lamp (1962) is constructed using a car headlamp unit and fishing rod parts. There is a certain playfulness to these objects, but it was born out of a sound design philosophy and a sophisticated wit.

First shown at the 11th Triennale exhibition in Milan, in 1957, it was also part of a living room display for "Colours and Forms of the Home Today" at Villa Olmo, Como, in the same year. This was a defining display incorporating everyday objects and items designed by Castiglioni brothers, in a carefully calculated interior which underlined the concepts behind their design philosophy.


We would like to say a big thank you to Foundazione Achille Castiglioni and Dott. Giorgina Castiglioni for their permission to use the design in our product.
1:16 scale model chair and interior to make and collect
A flat printed material can be cut out and assembled on your desk top – then you realise there is a small diorama around it. Our mission as curators of the 1:16 mini museum is to deliver this little wonder through a history of chairs and their associated interiors.

It might be difficult to own the real historical chairs – but you can reconstruct a tiny corner of a room and enjoy the history of the chair and interior with this 'mini museum'!


variation:

---