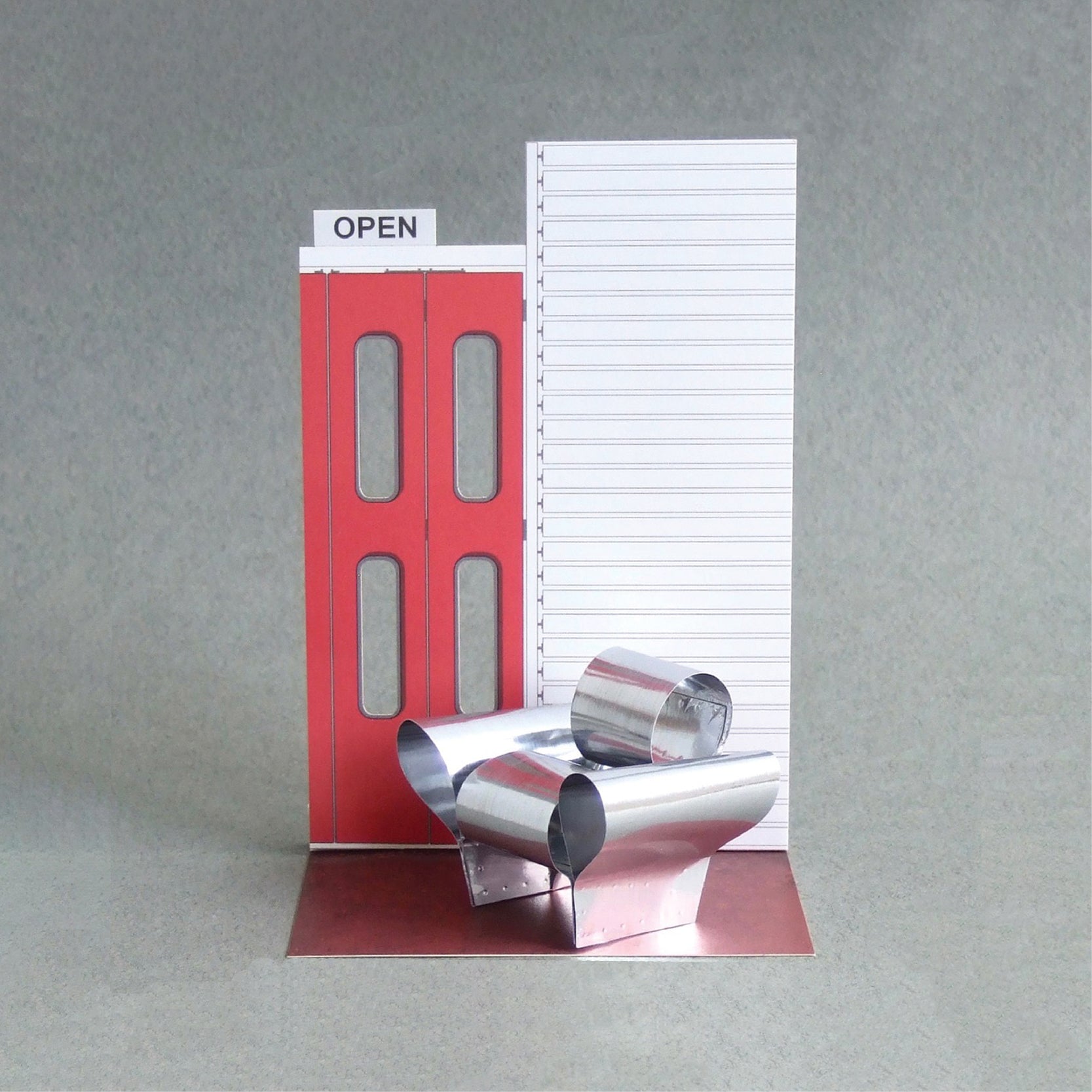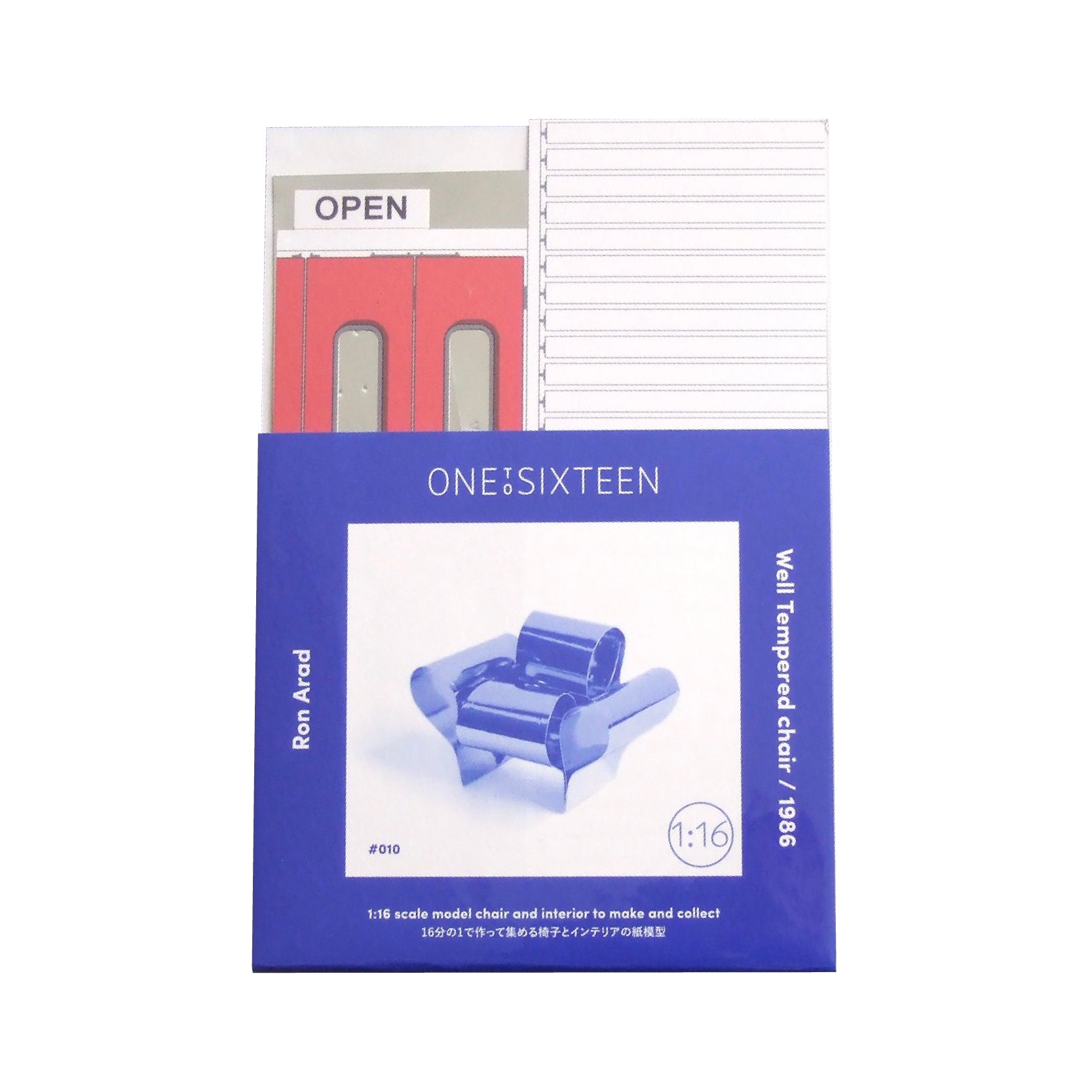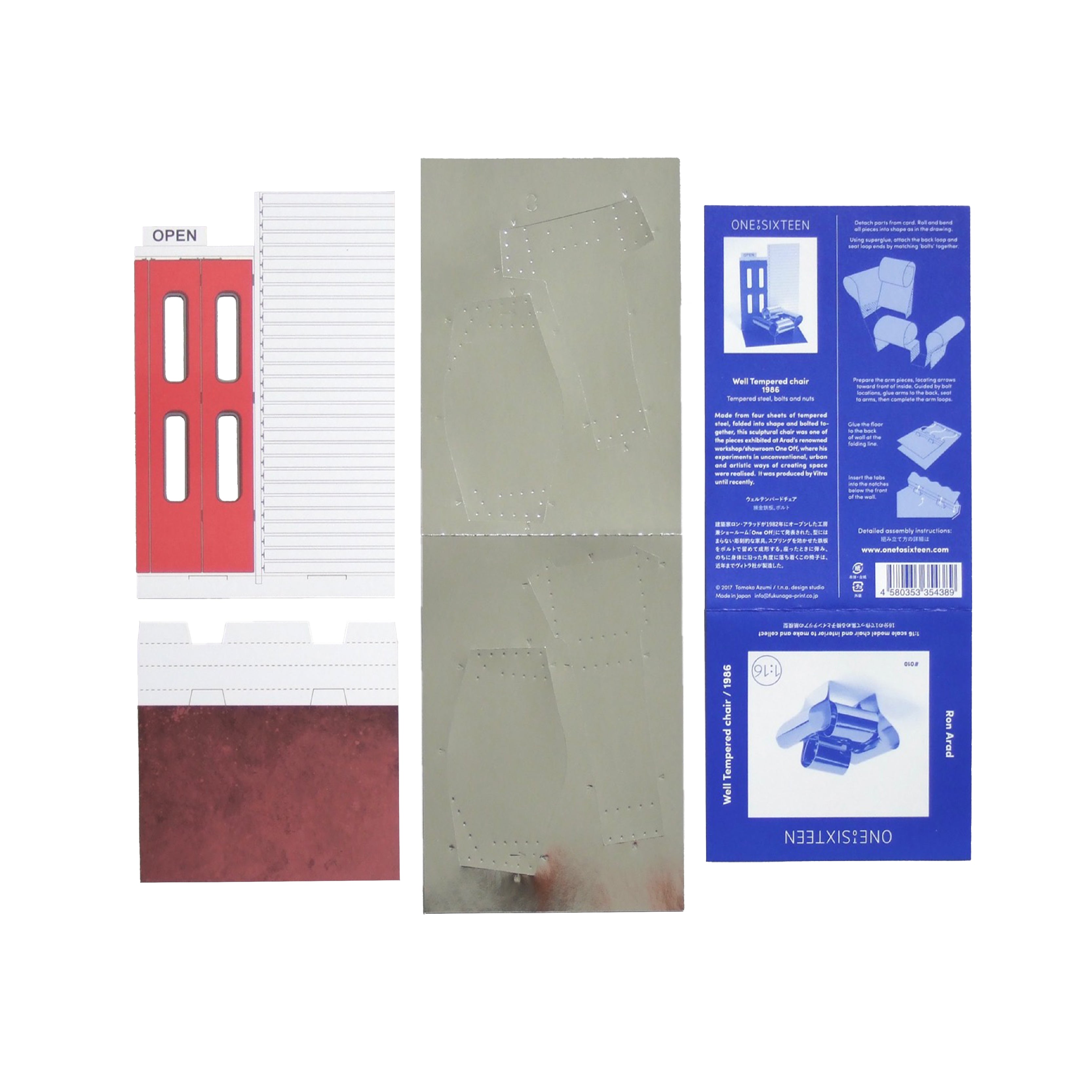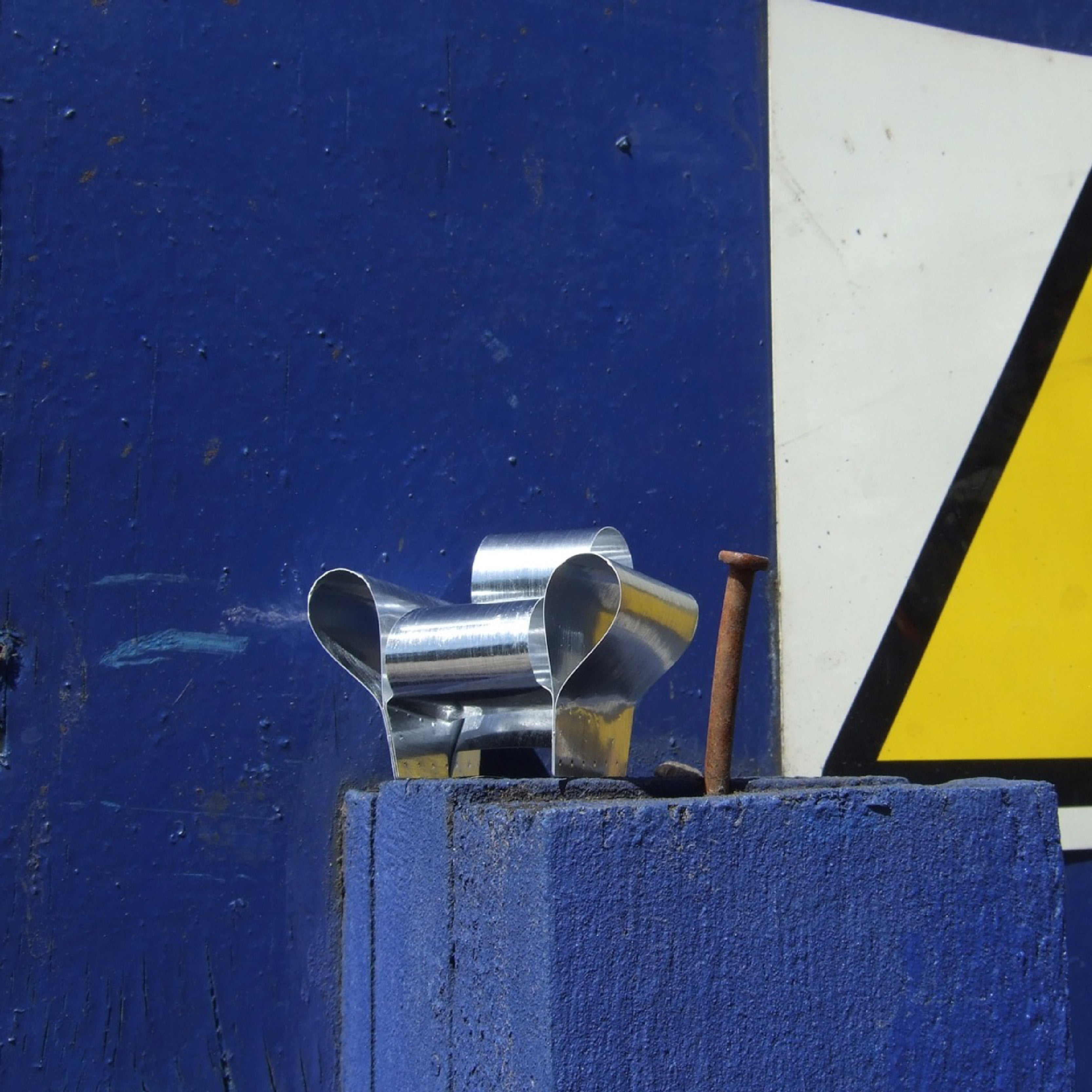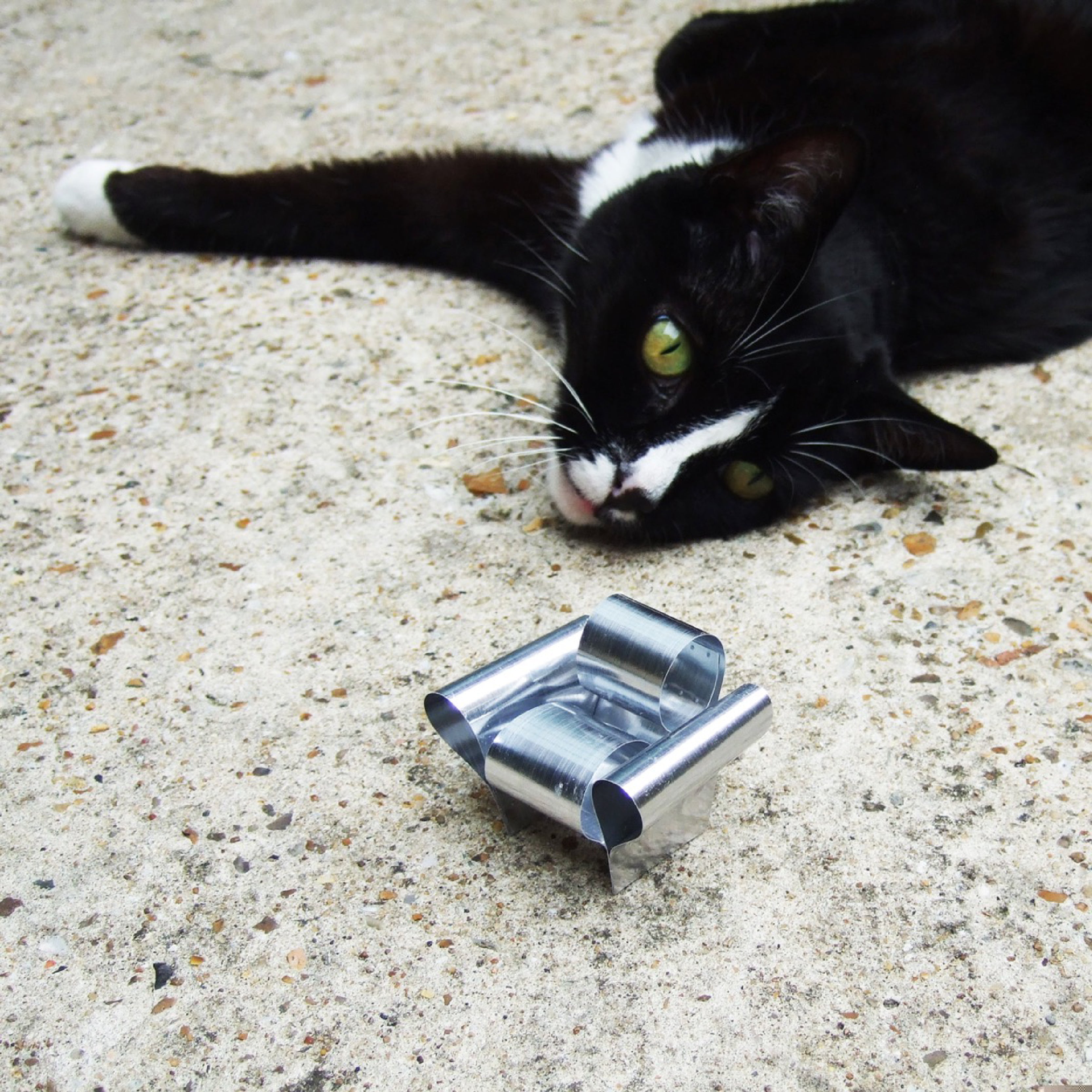 010 Well Tempered chair
Well Tempered chair
Designed by Ron Arad, 1986
Tempered steel, bolts & nuts

Made from four sheets of tempered steel, folded into shape and bolted together, this sculptural chair was one of the pieces exhibited at Arad's renowned workshop/showroom "One Off", where his experiments in unconventional, urban and artistic ways of creating space were realised.

It was produced in the Vitra Edition series until recently.



We would like to say a big thank you to Ron Arad for his kind permission to use the design for our product, forwarding us the data, as well as showing us his early paper models.
1:16 scale model chair and interior to make and collect
A flat printed material can be cut out and assembled on your desk top ? then you realise there is a small diorama around it. Our mission as curators of the 1:16 mini museum is to deliver this little wonder through a history of chairs and their associated interiors.

It might be difficult to own the real historical chairs ? but you can reconstruct a tiny corner of a room and enjoy the history of the chair and interior with this 'mini museum'!


variation:

---