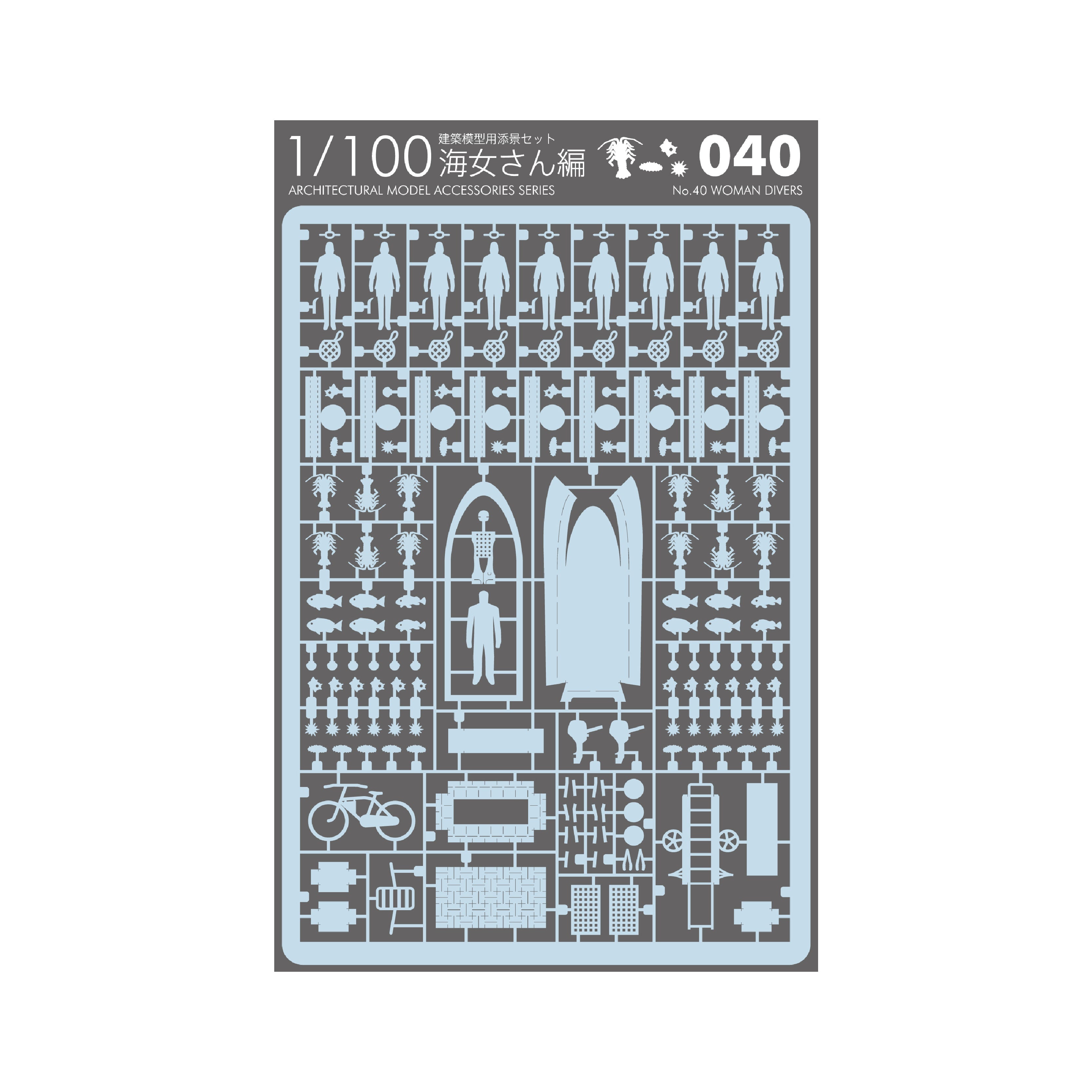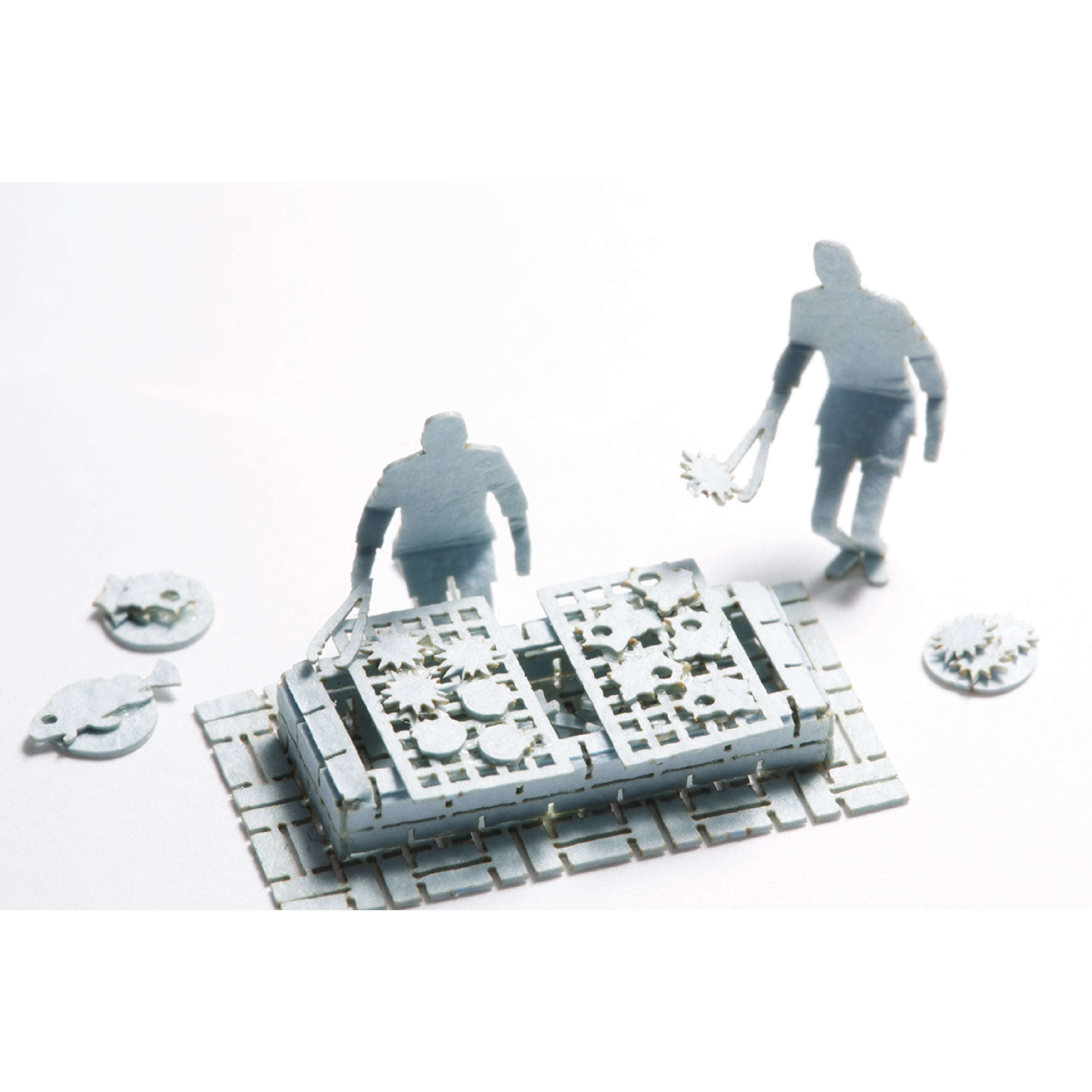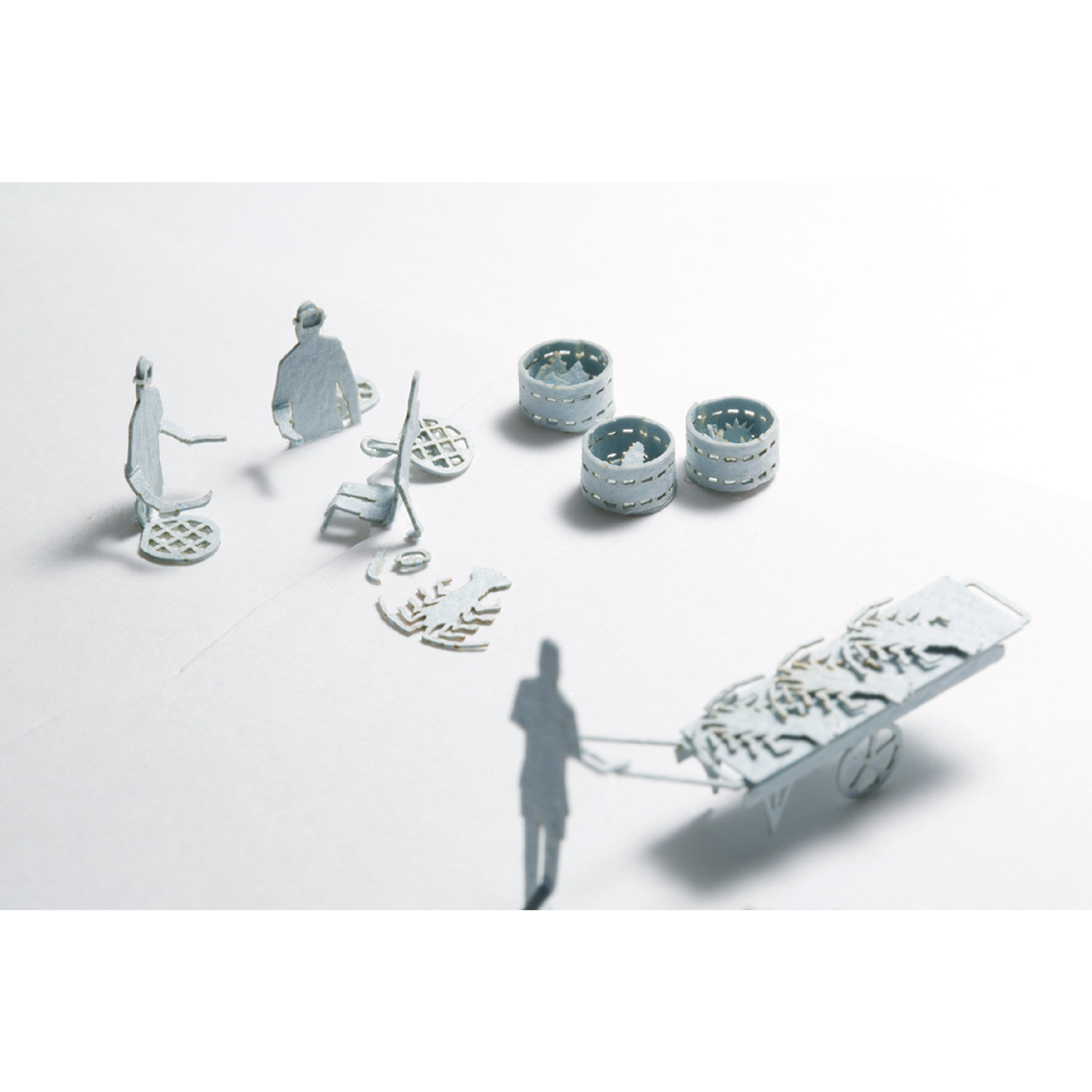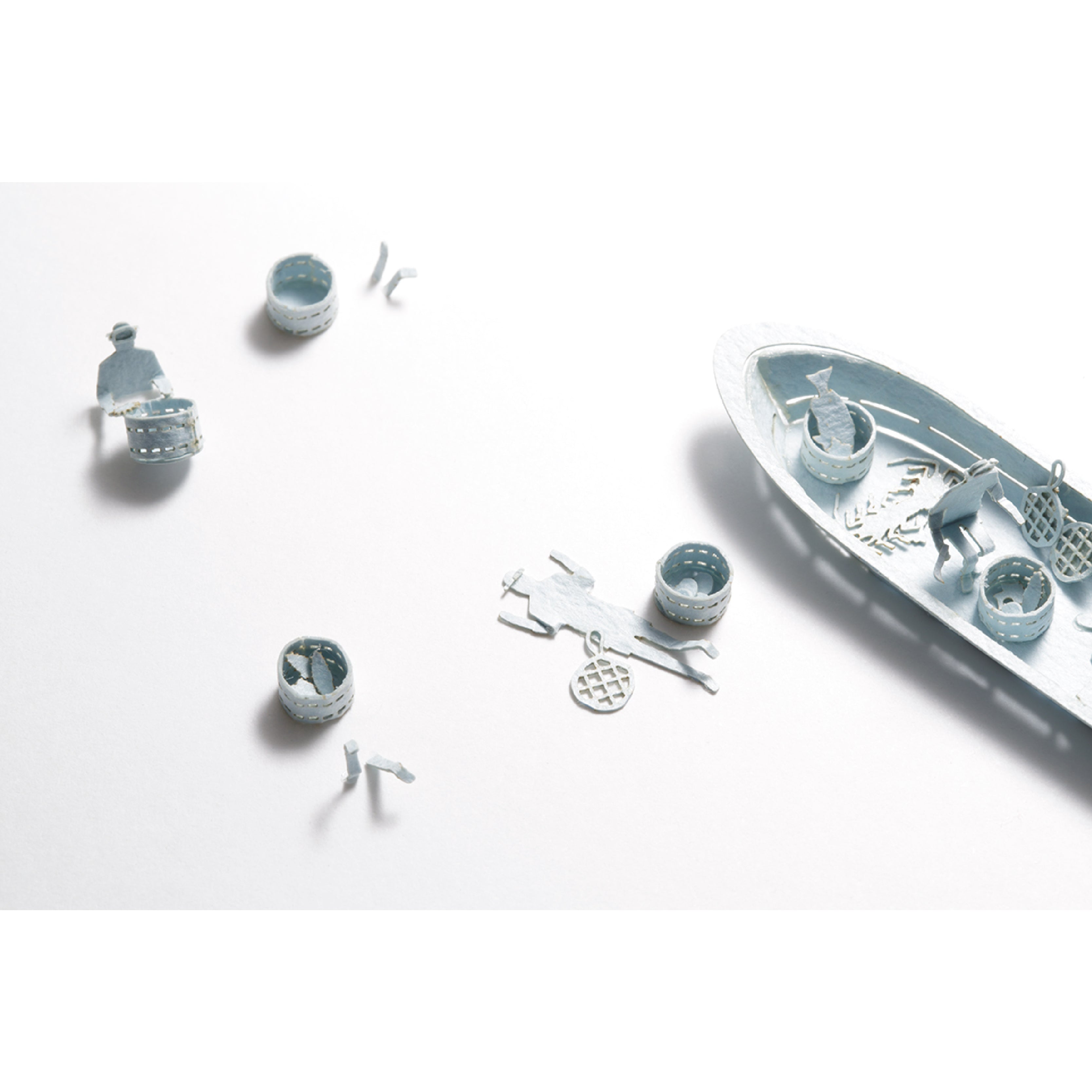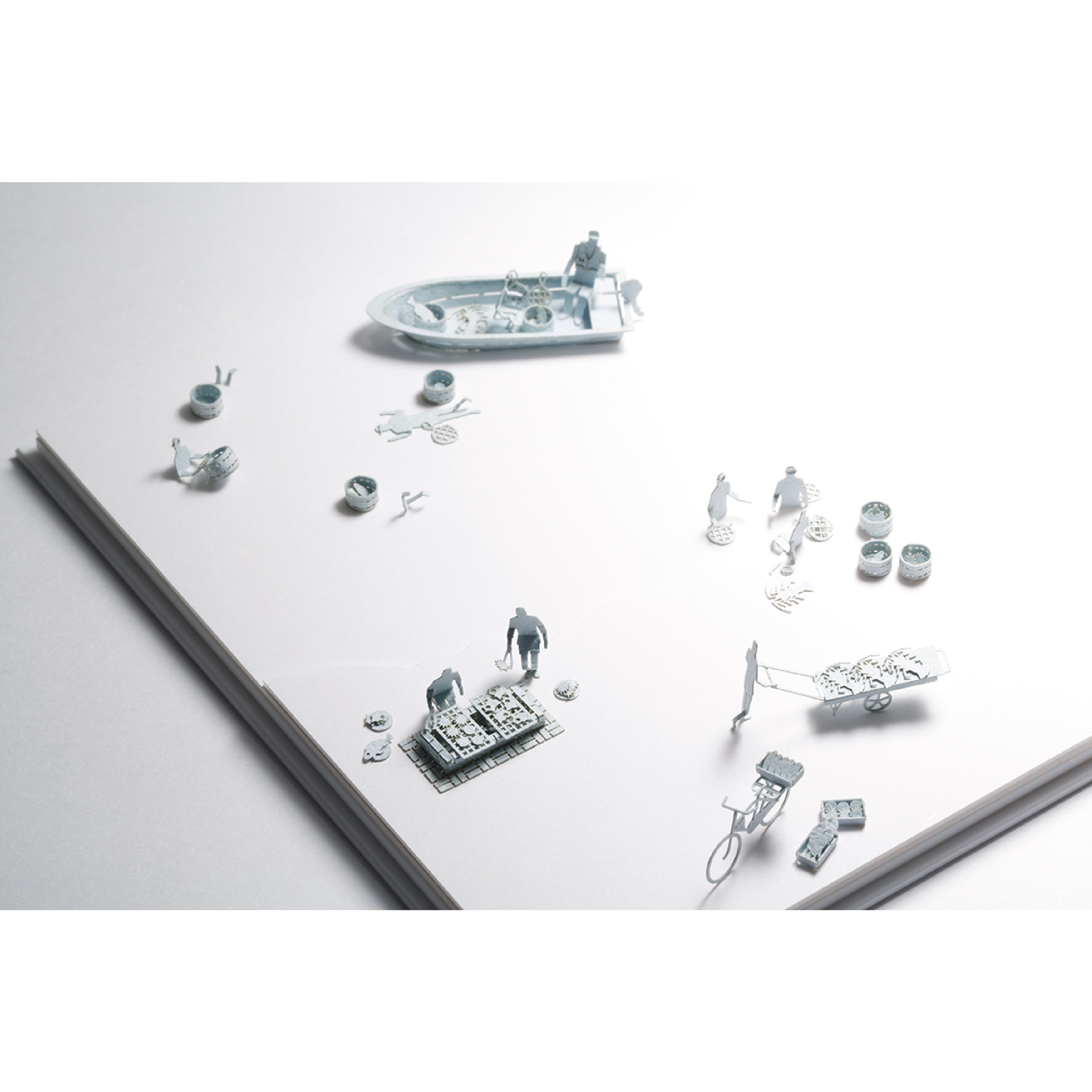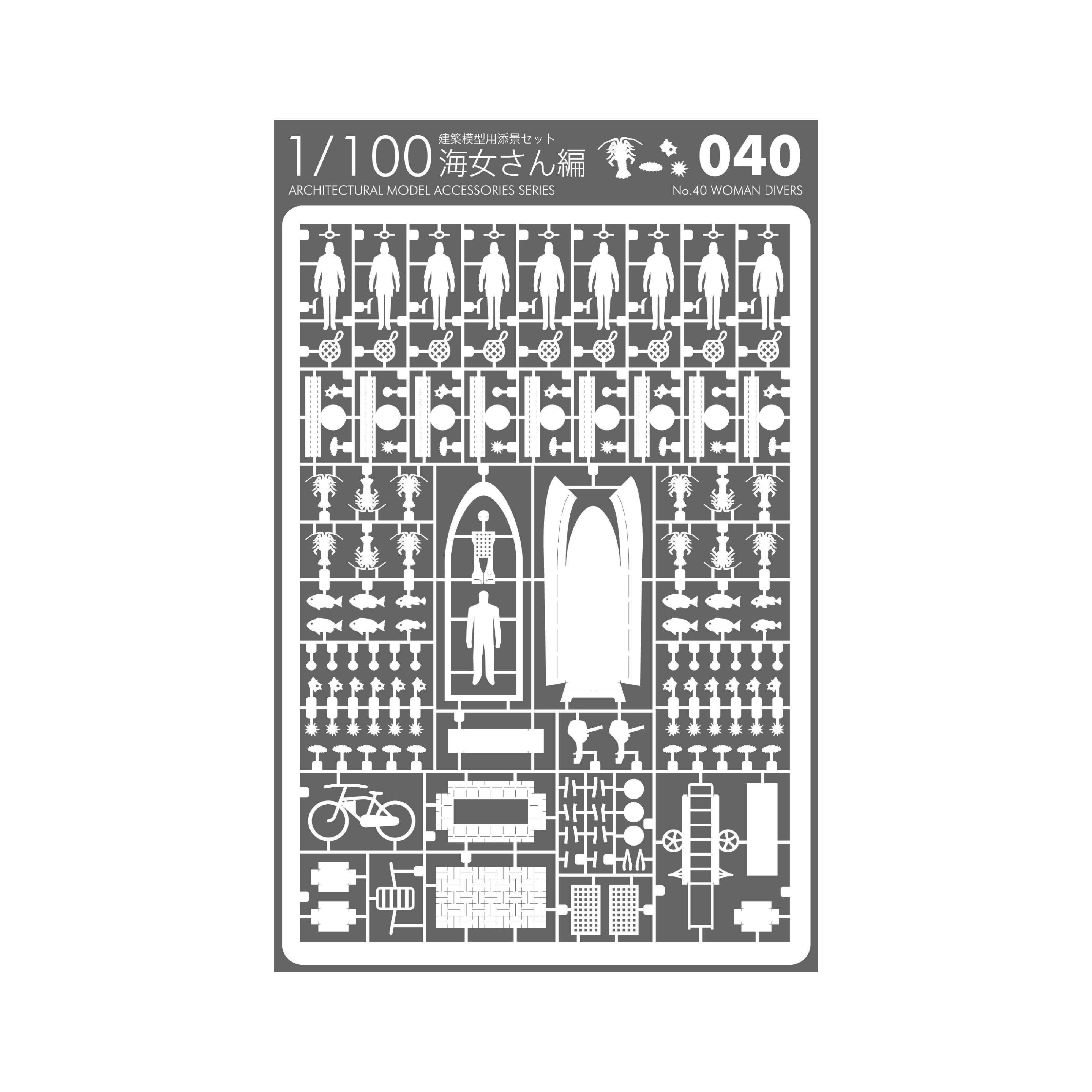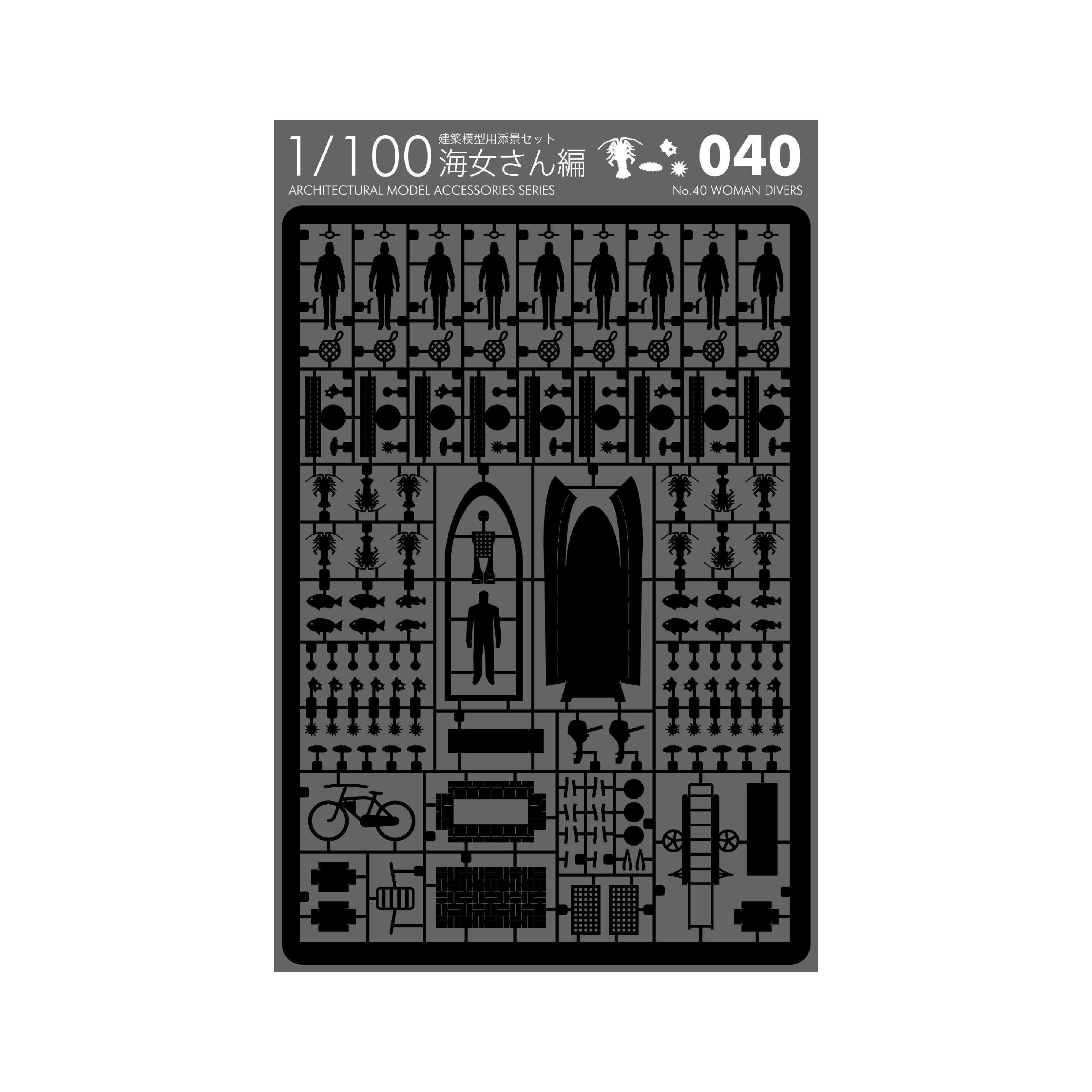 No.40 Women Divers
Women Divers, the 40th installment of the pre-cut Architectural Model Series has arrived. Simply detach and assemble.
To French free diving legend Jacques Mayol, the Japanese word for professional divers, 'ama', sounds a lot like 'L'Amant', French for 'lover'. How romantic!
The simple modeling which omits fine details is highly versatile and accentuates the sense of.
---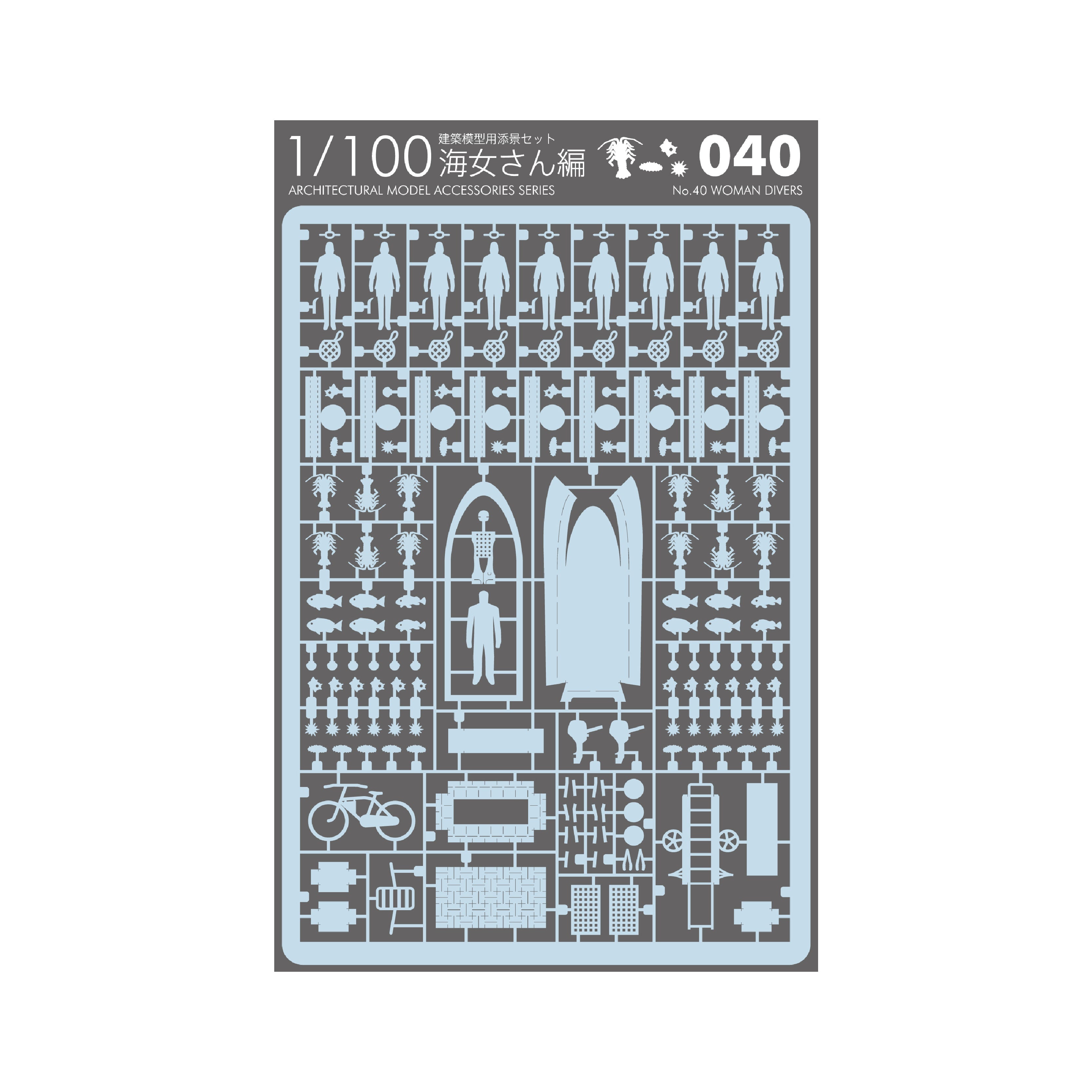 content
Woman diver, goggles, catch bag, prying hook, fireplace, boat, abalone, turban shell, sea cucumber, sea urchin, lobster, etc.