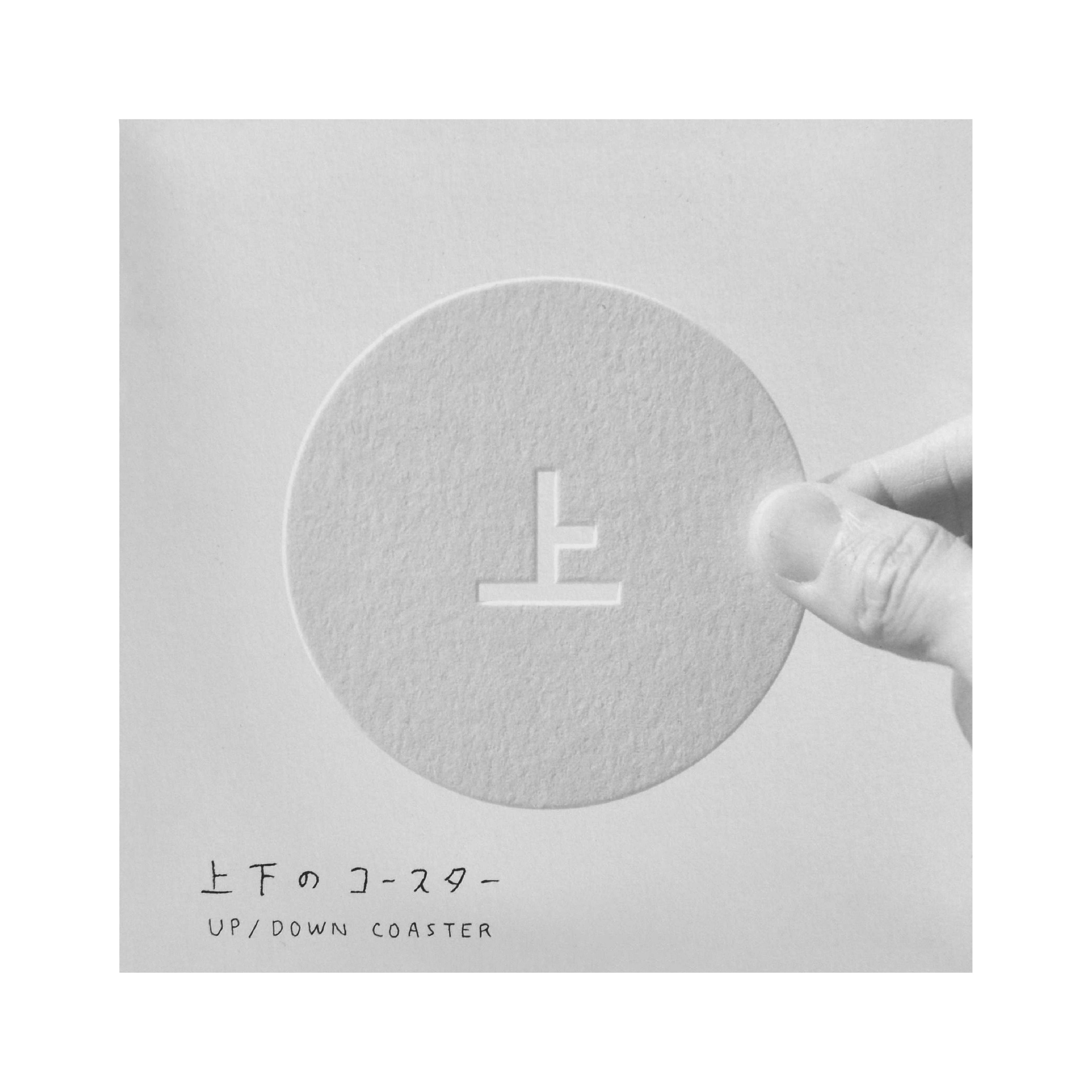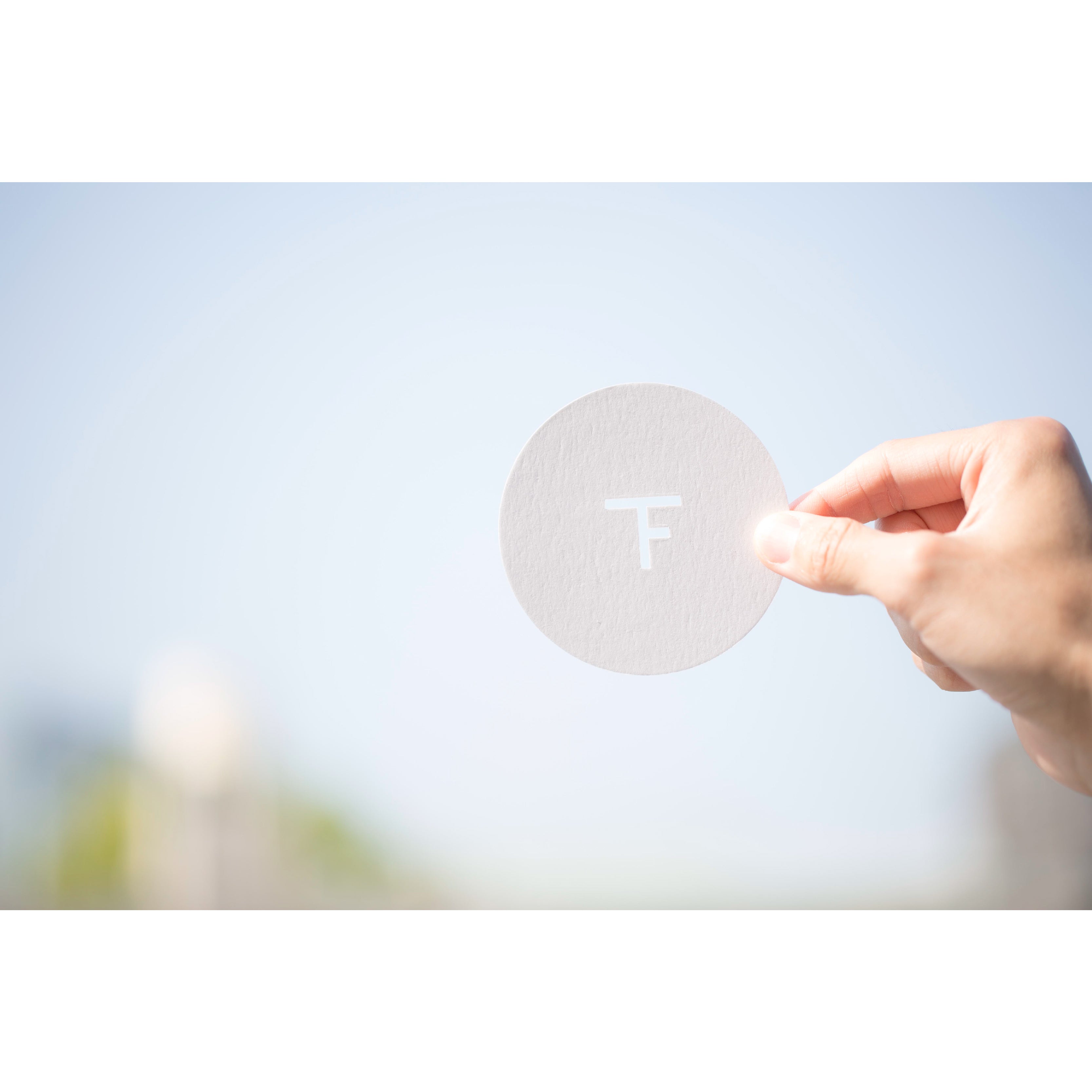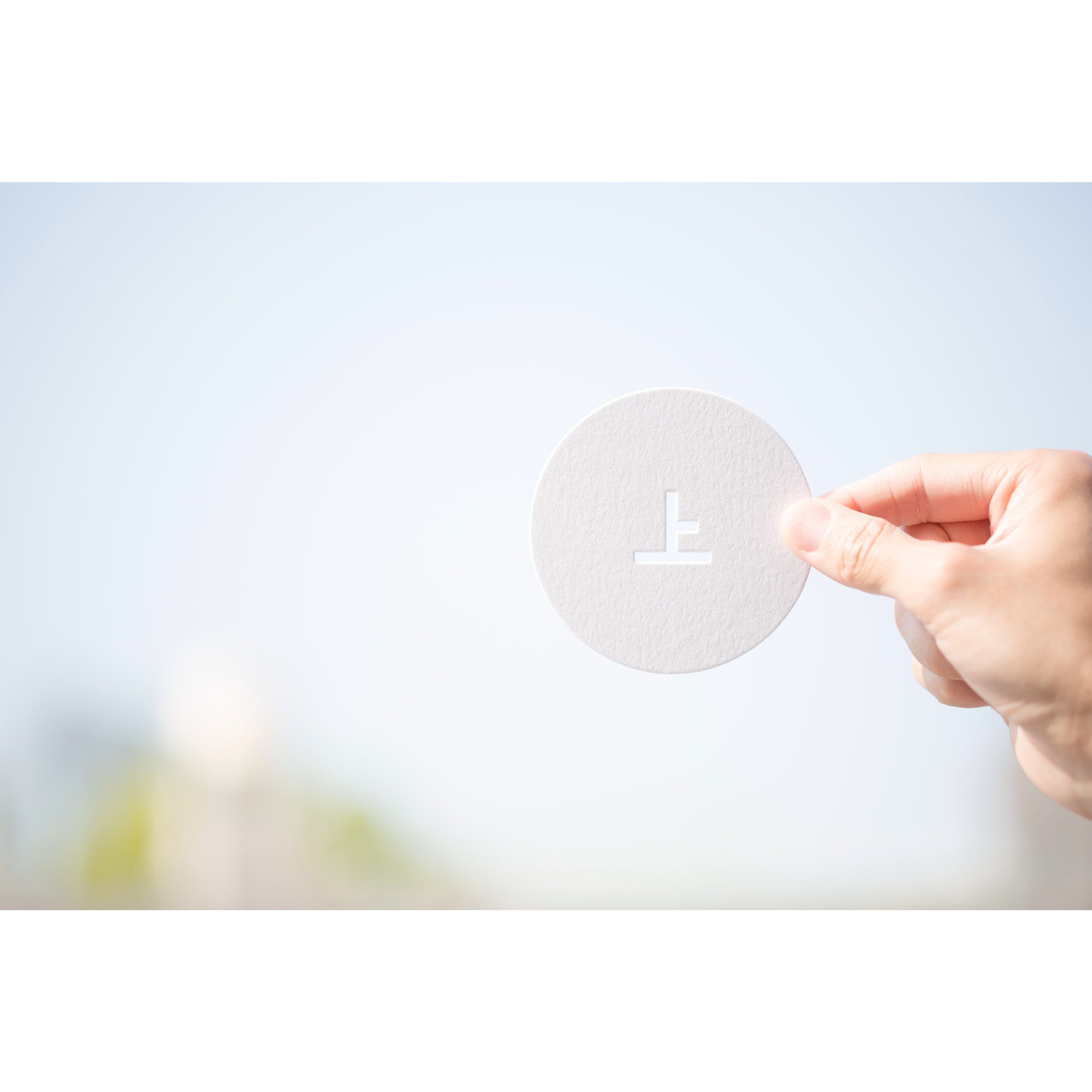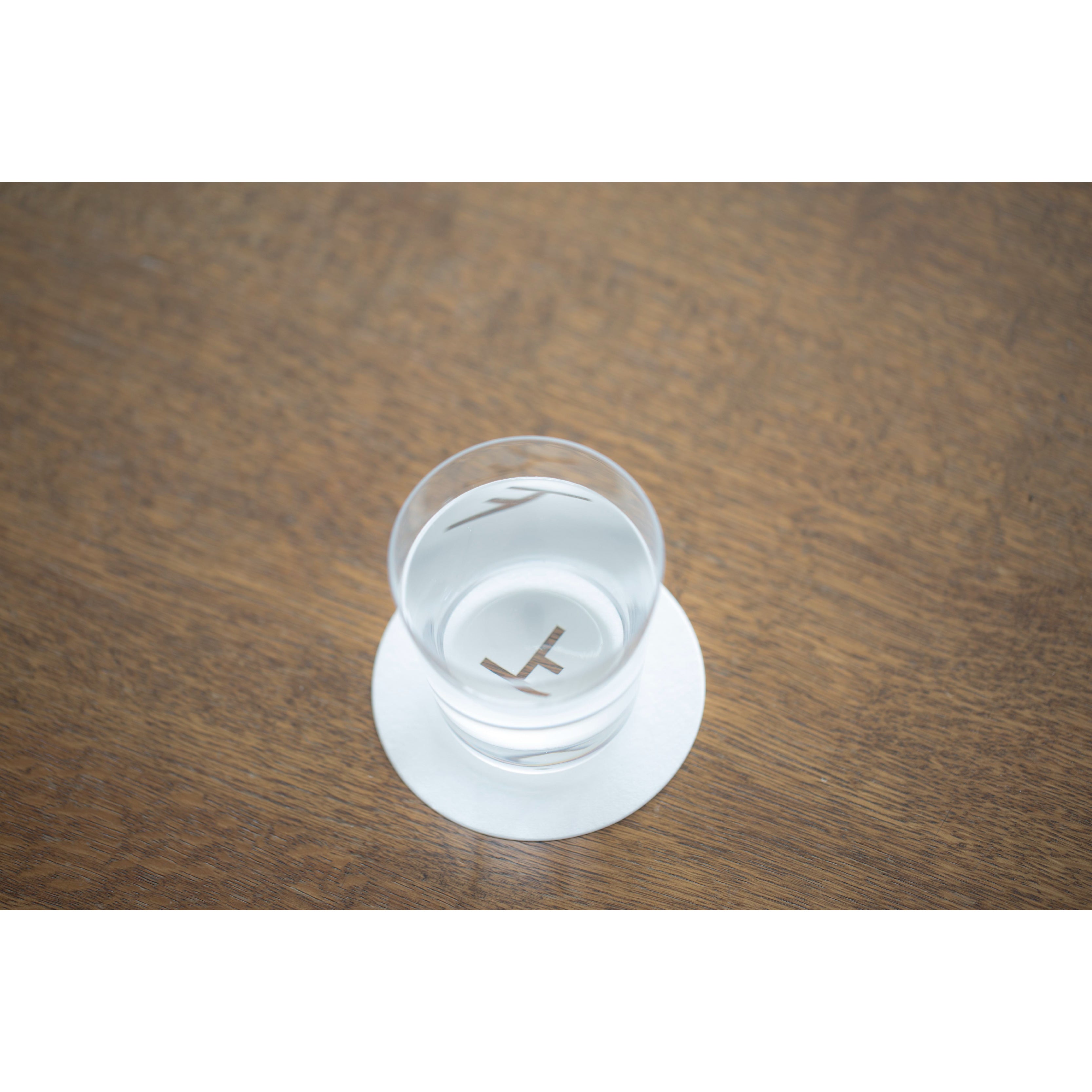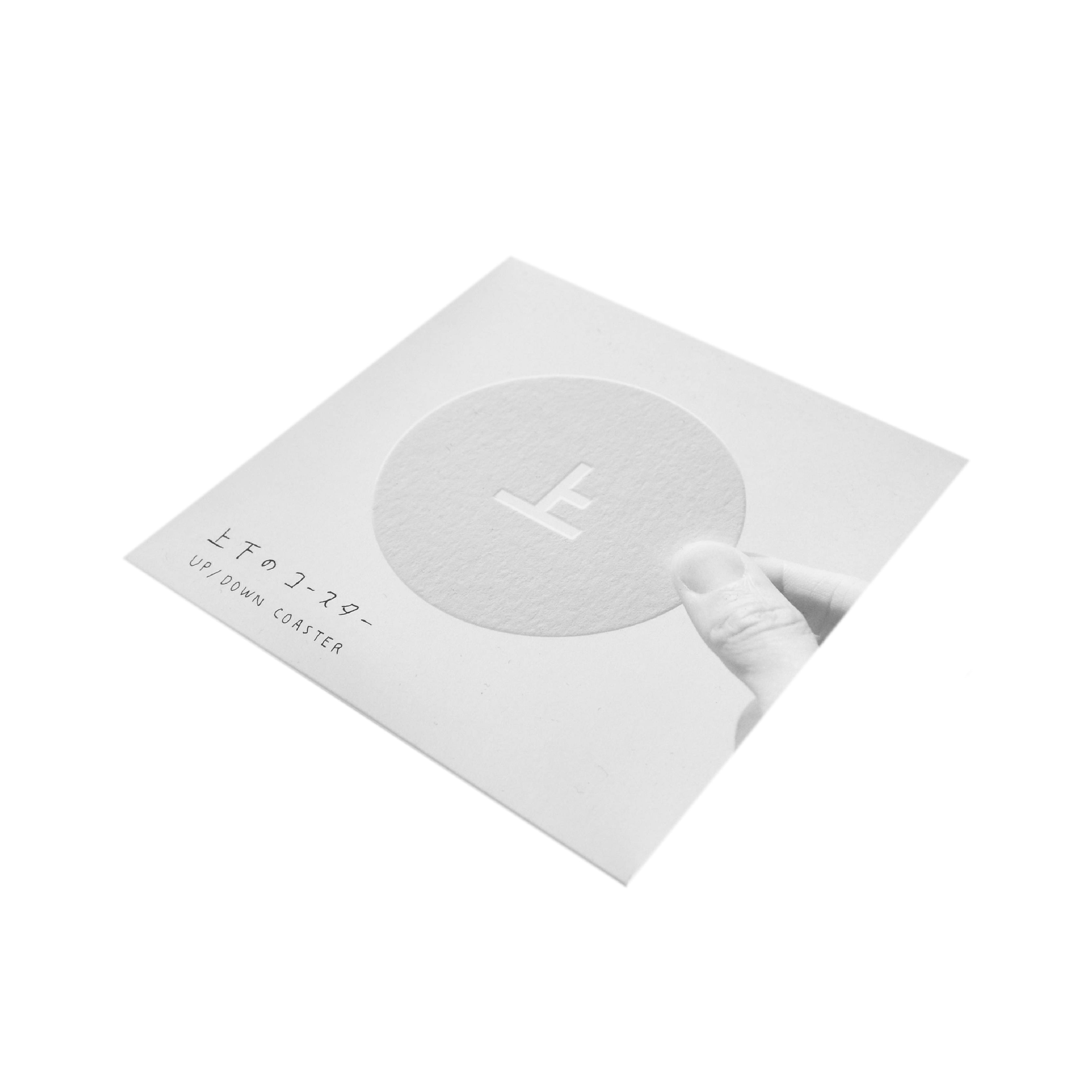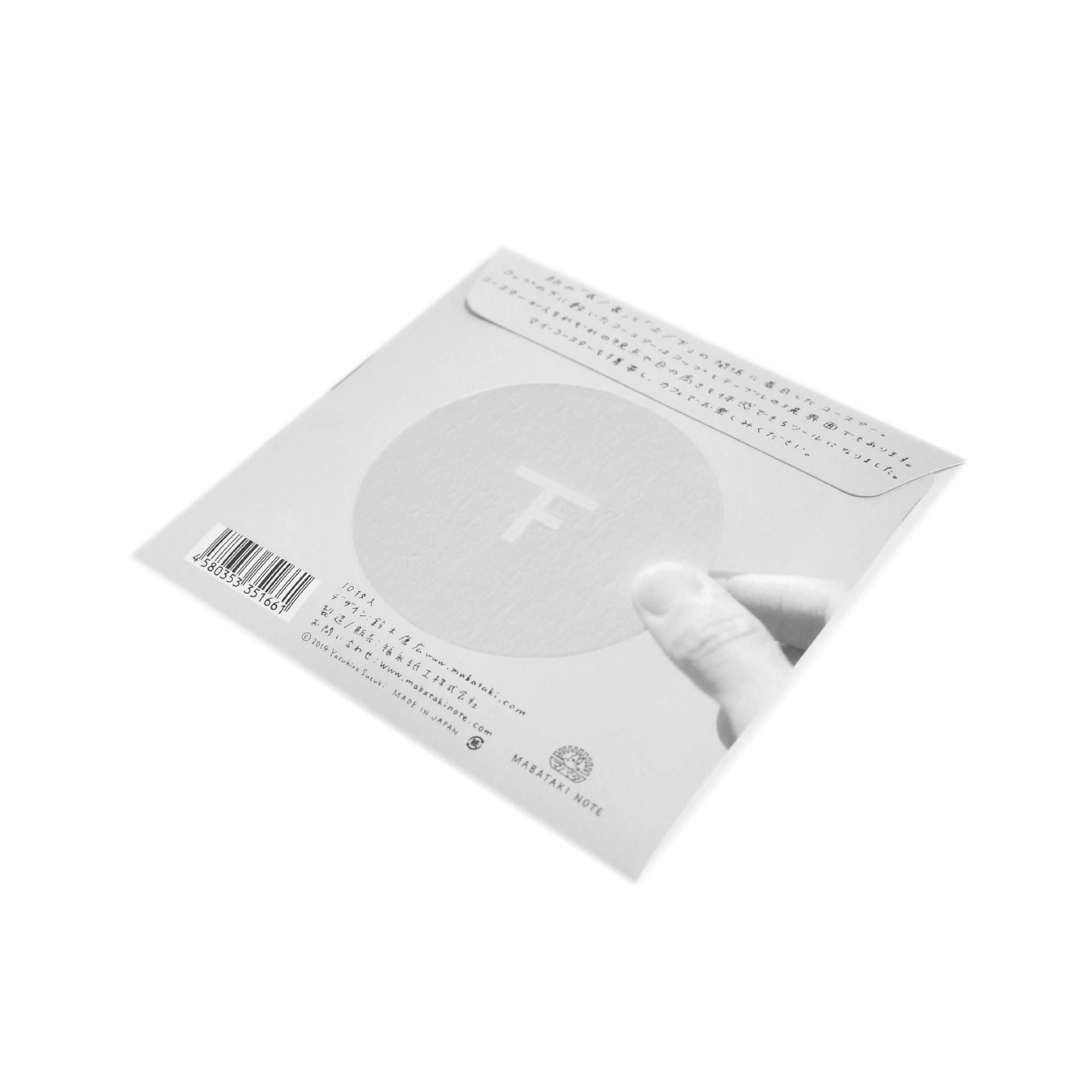 UP / DOWN COASTER
This coaster examines the relationship between 'UP / DOWN' andthe front and reverse sides of paper. When placed under a glass,
the coaster becomes a boundary surface between the glass and table.
It becomes a tool to experience different perspectives, depending on the angle of your eye. Keep it with you and enjoy using it at cafes around town.
---