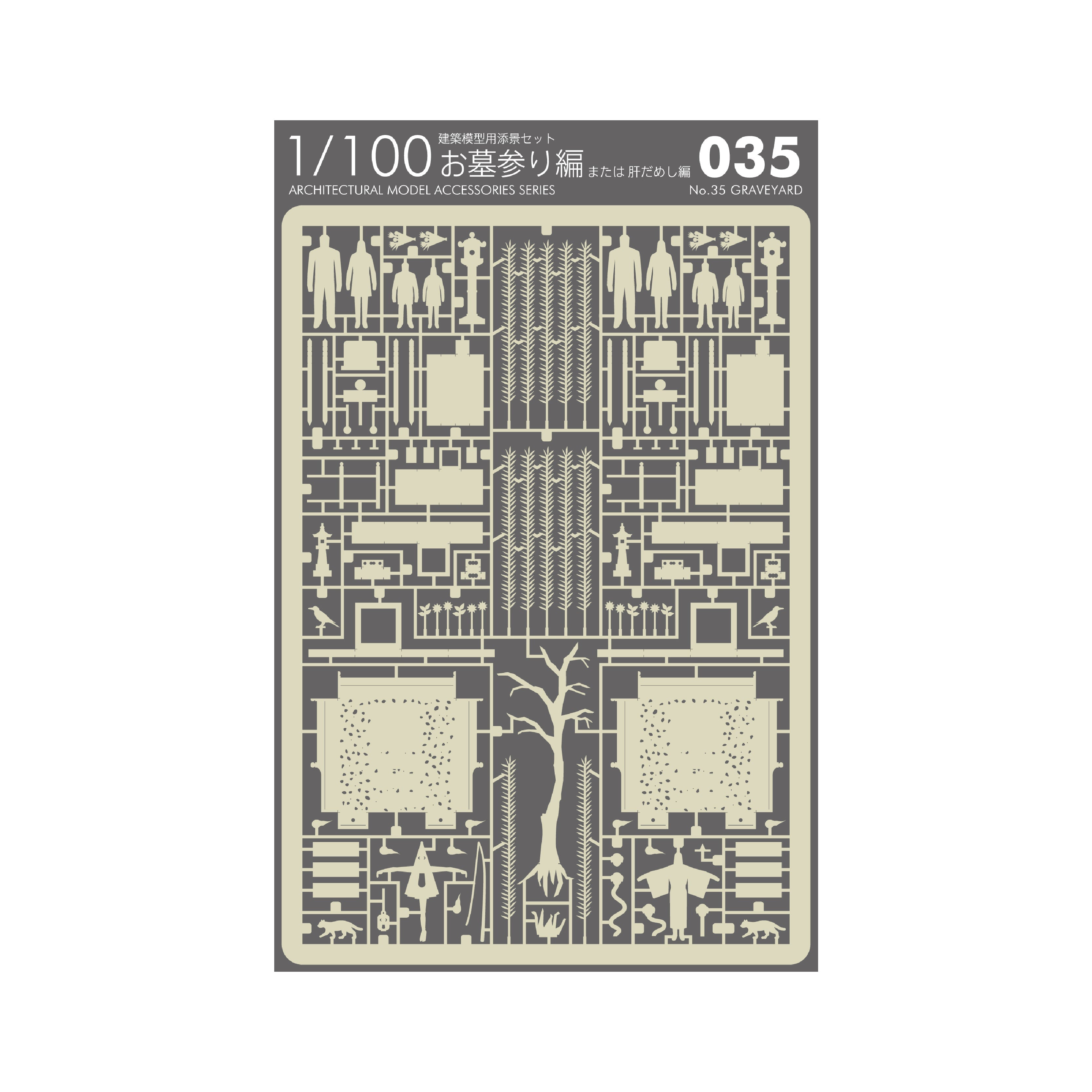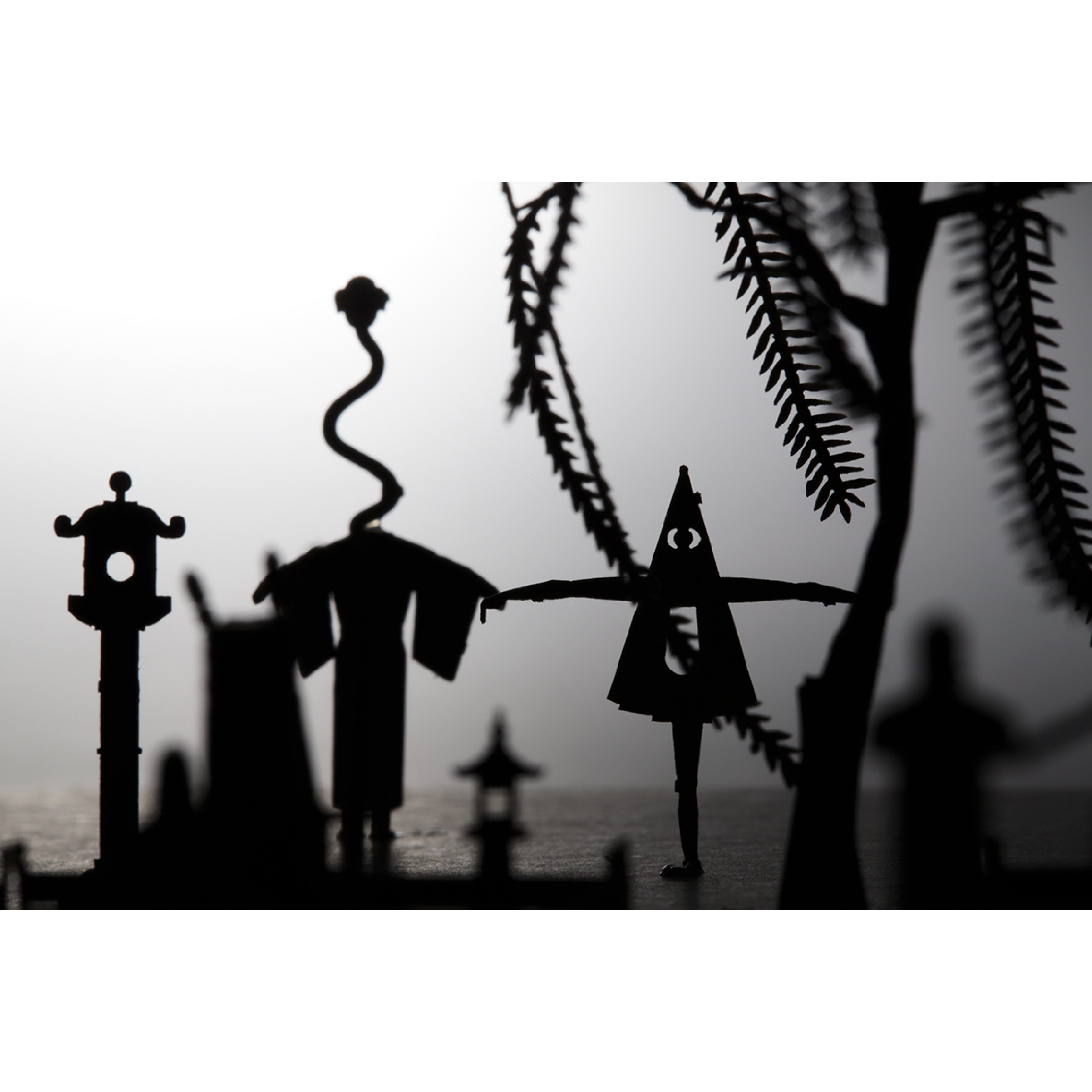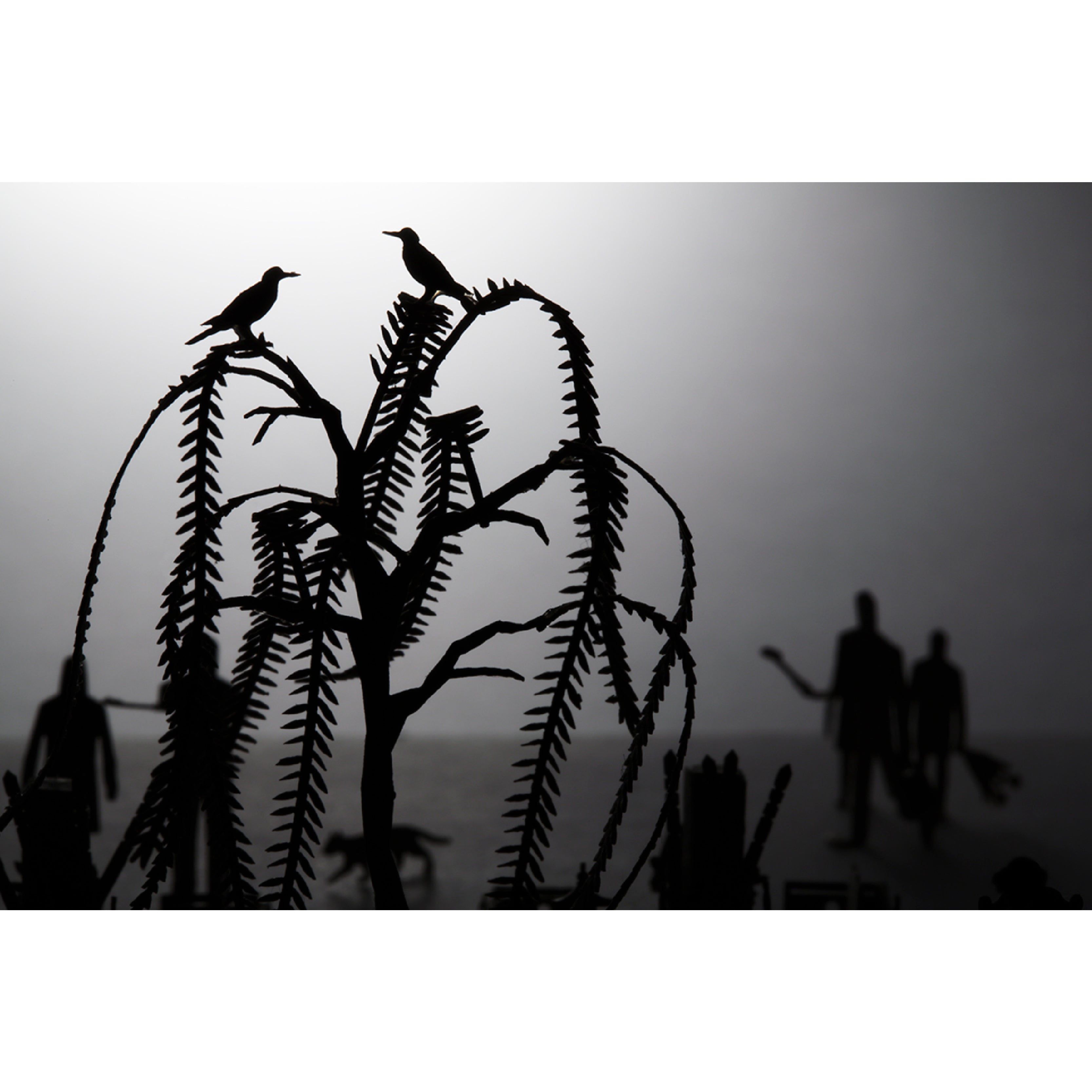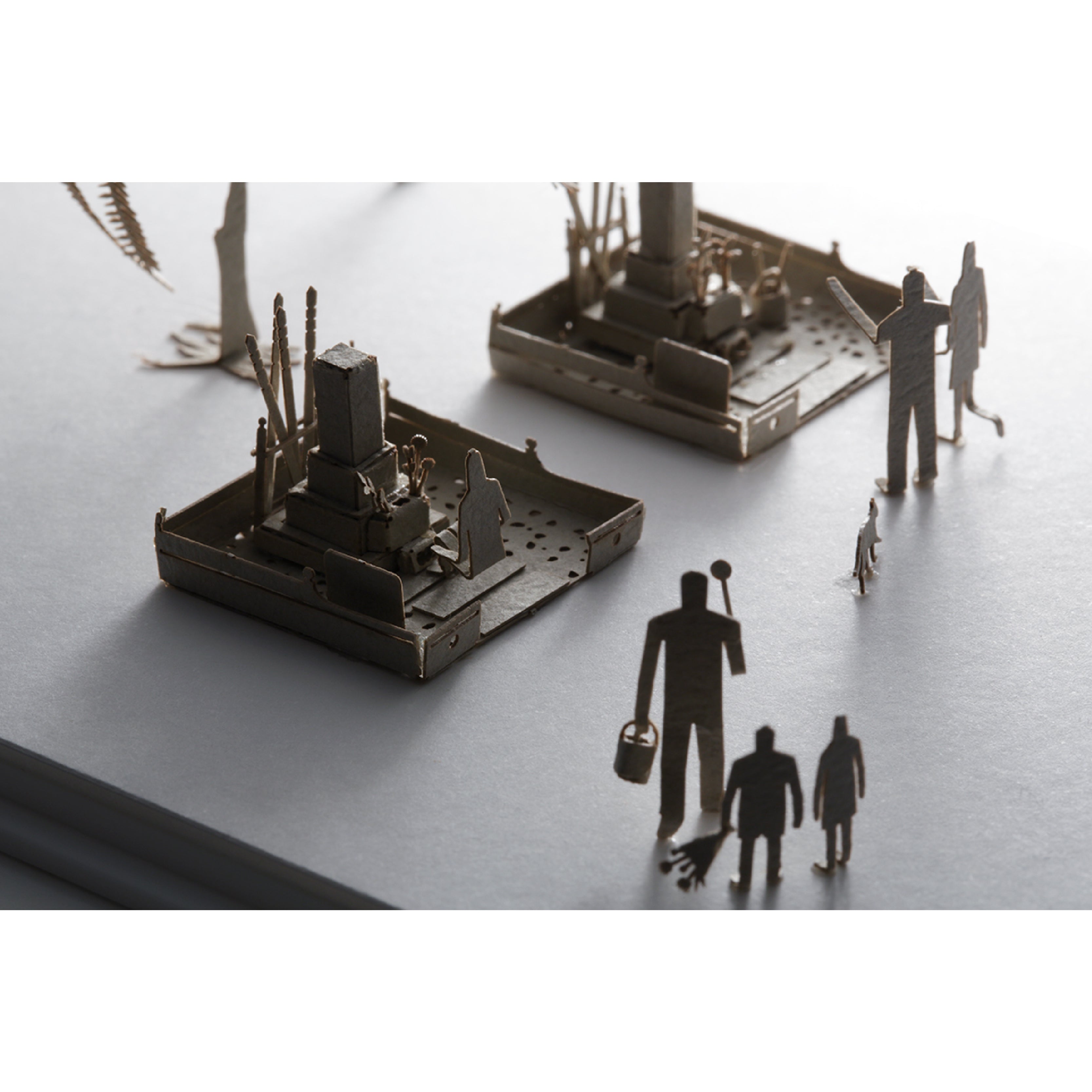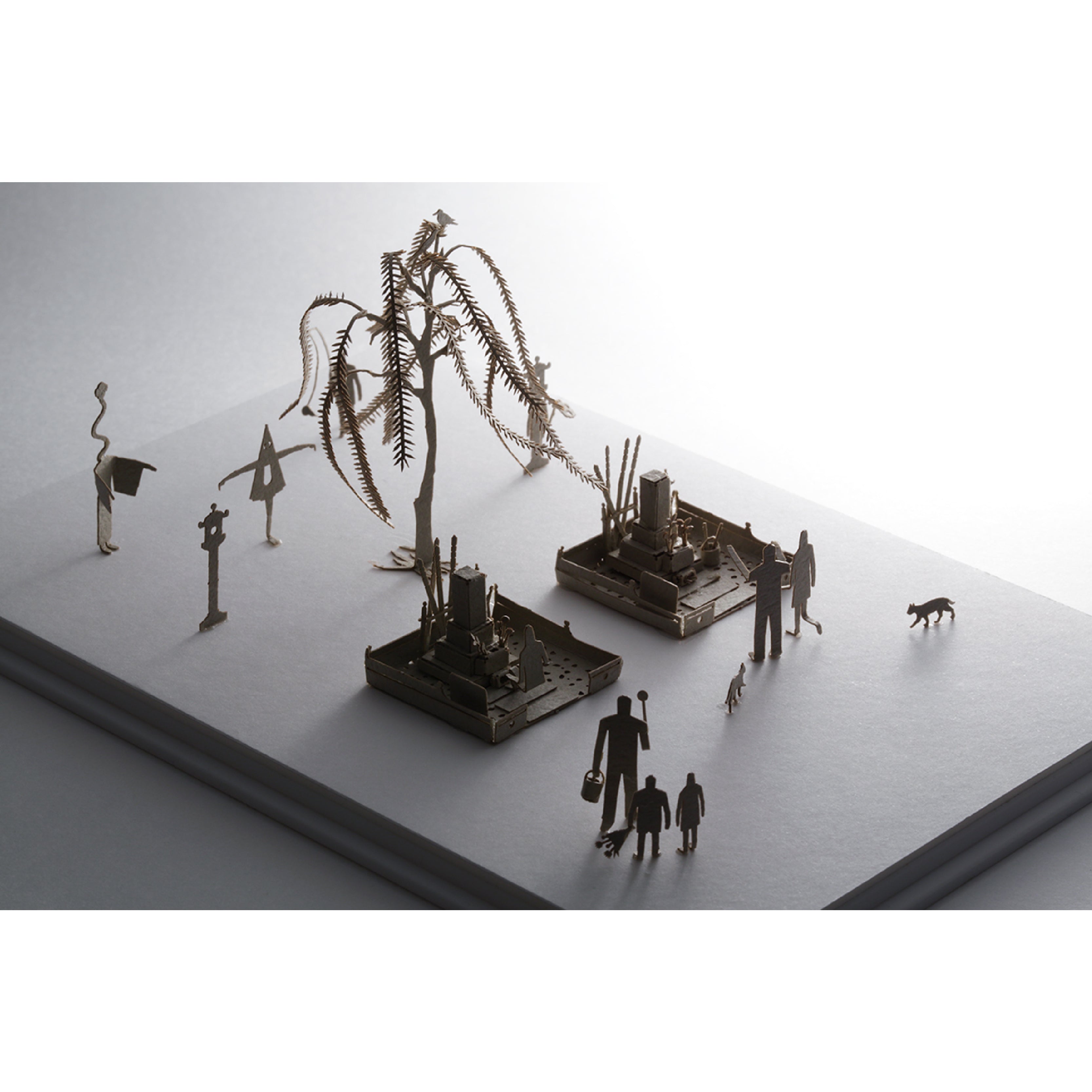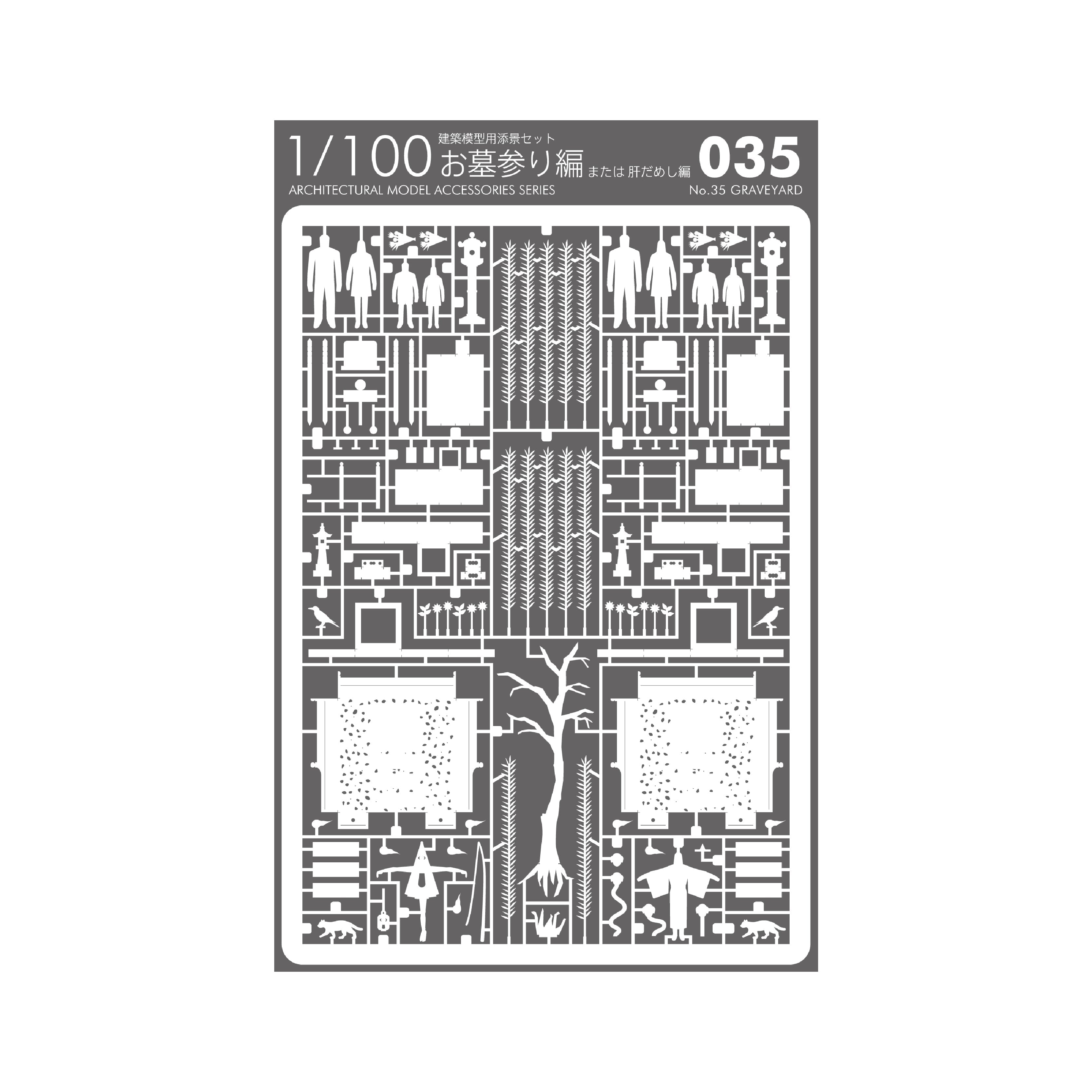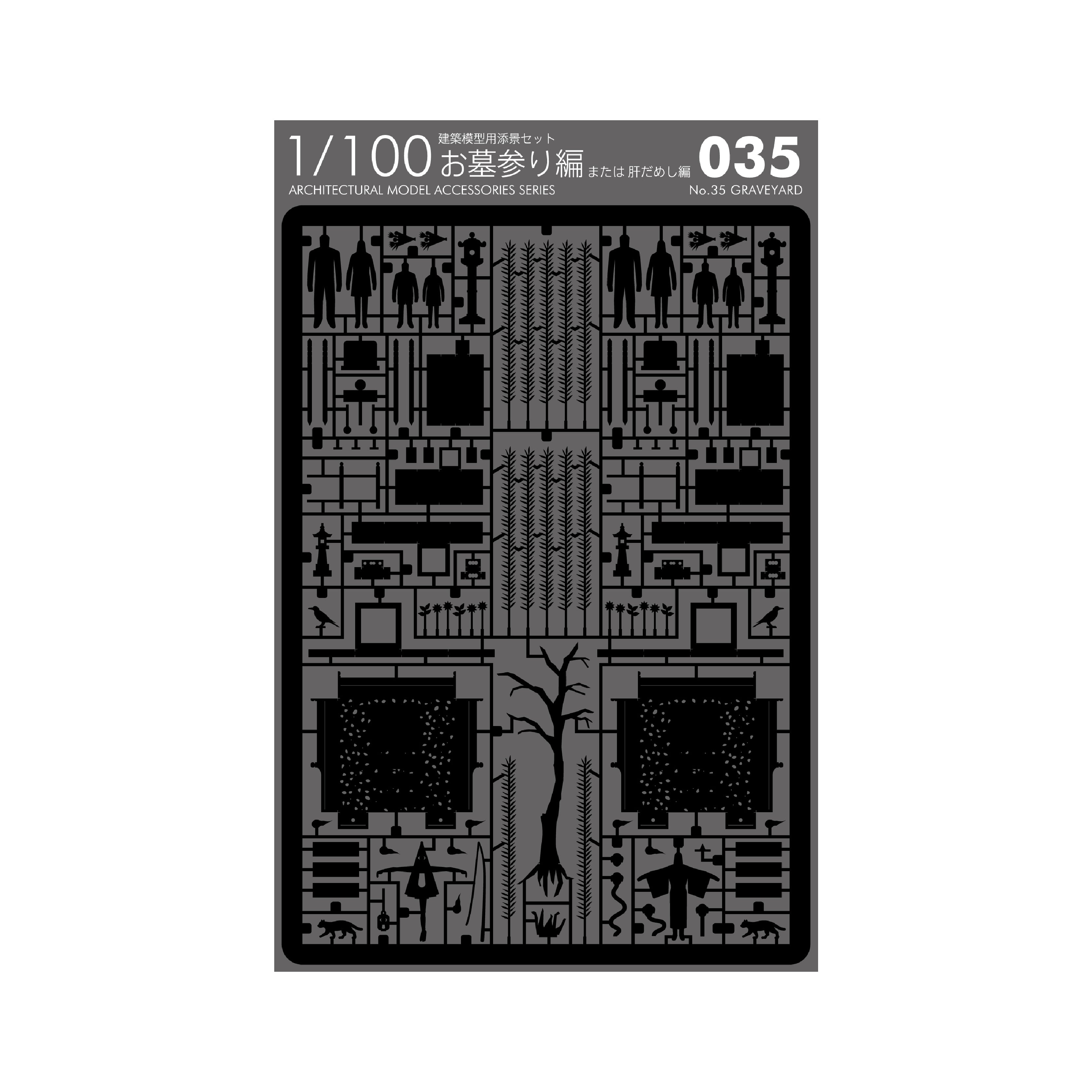 No.35 Graveyard
Graveyard, the 35th installment of the pre-cut Architectural Model Series has arrived. Simply detach and assemble.
Pay your respects to the deceased with this1/100 scale graveyard. Willow trees and ghosts add to the atmosphere. You can even dare your friends to test their mettle! Now put your palms together and pray.
The simple modeling which omits fine details is highly versatile and accentuates the sense of scale.
---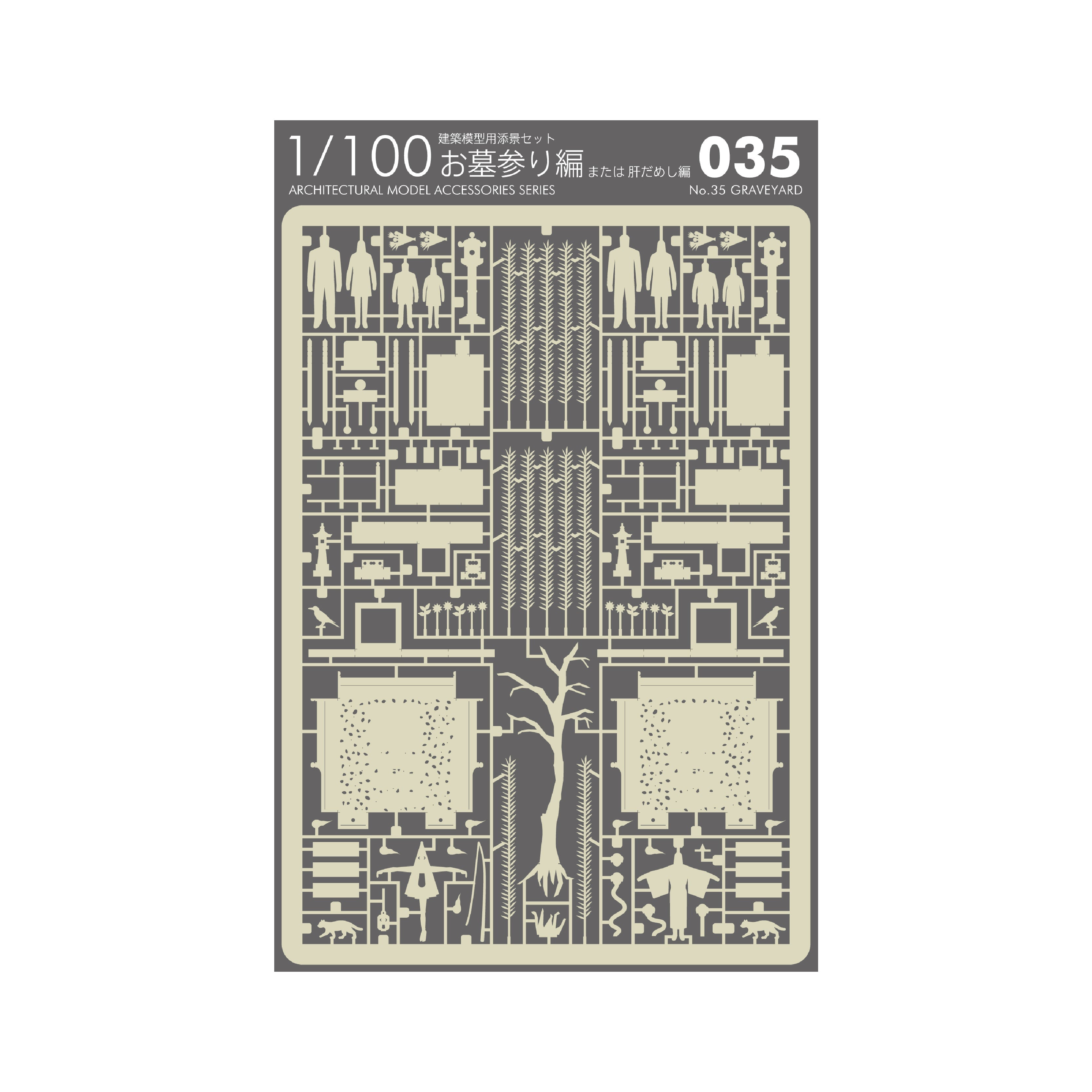 content
Grave, wooden plaque, stone lantern, floral offering, pail, ladle, long neck mutant, possessed umbrella, will-o'-the-wisp, willow tree, etc.