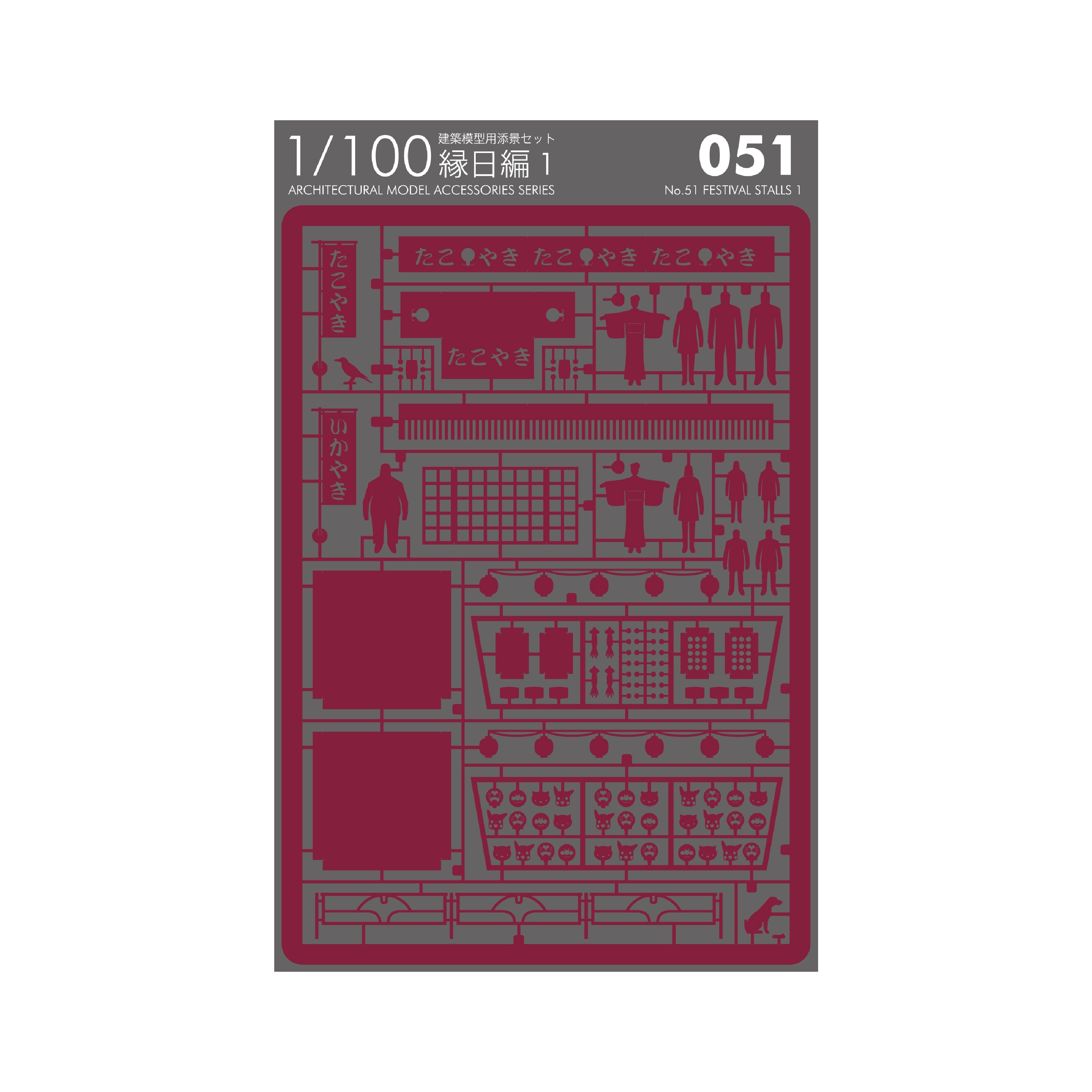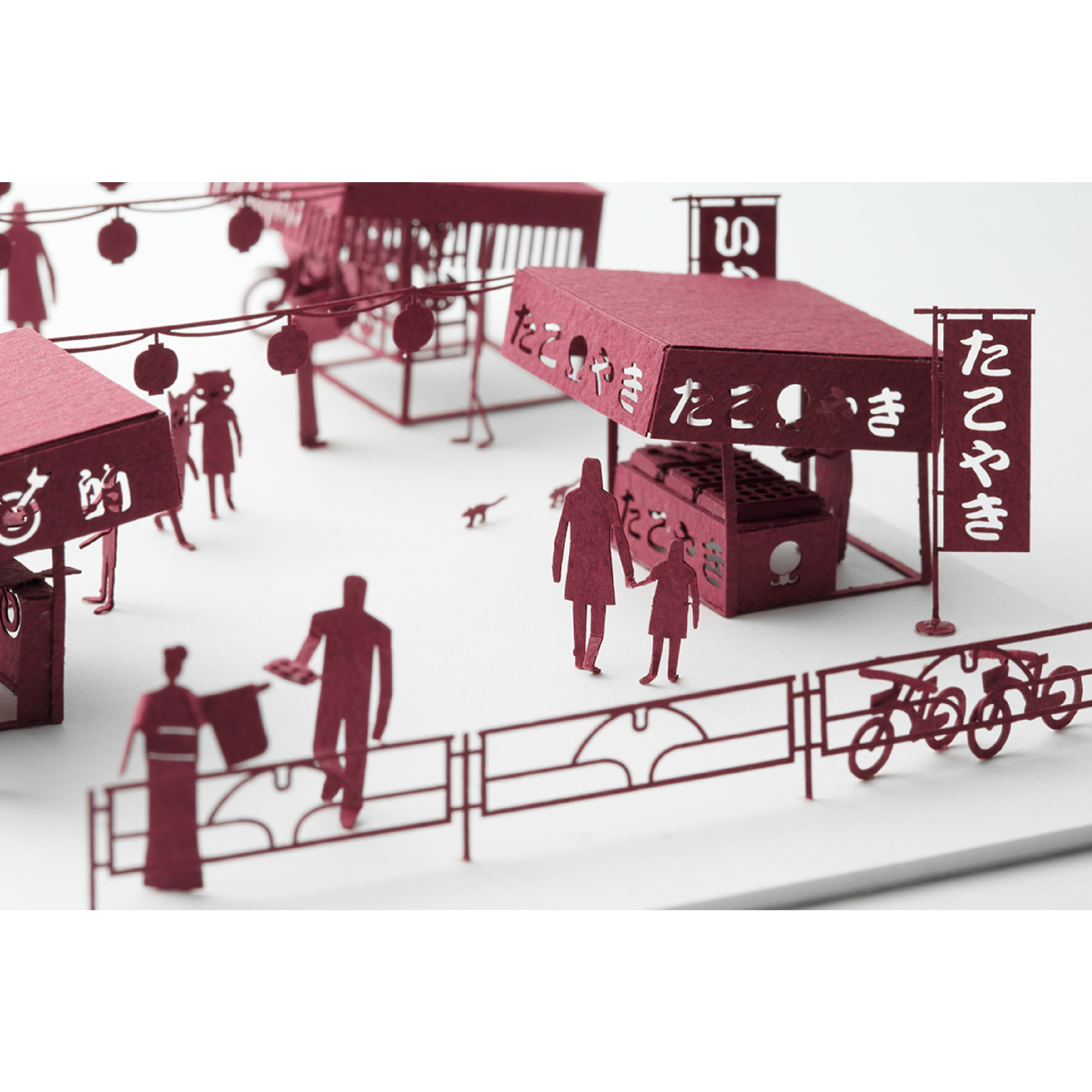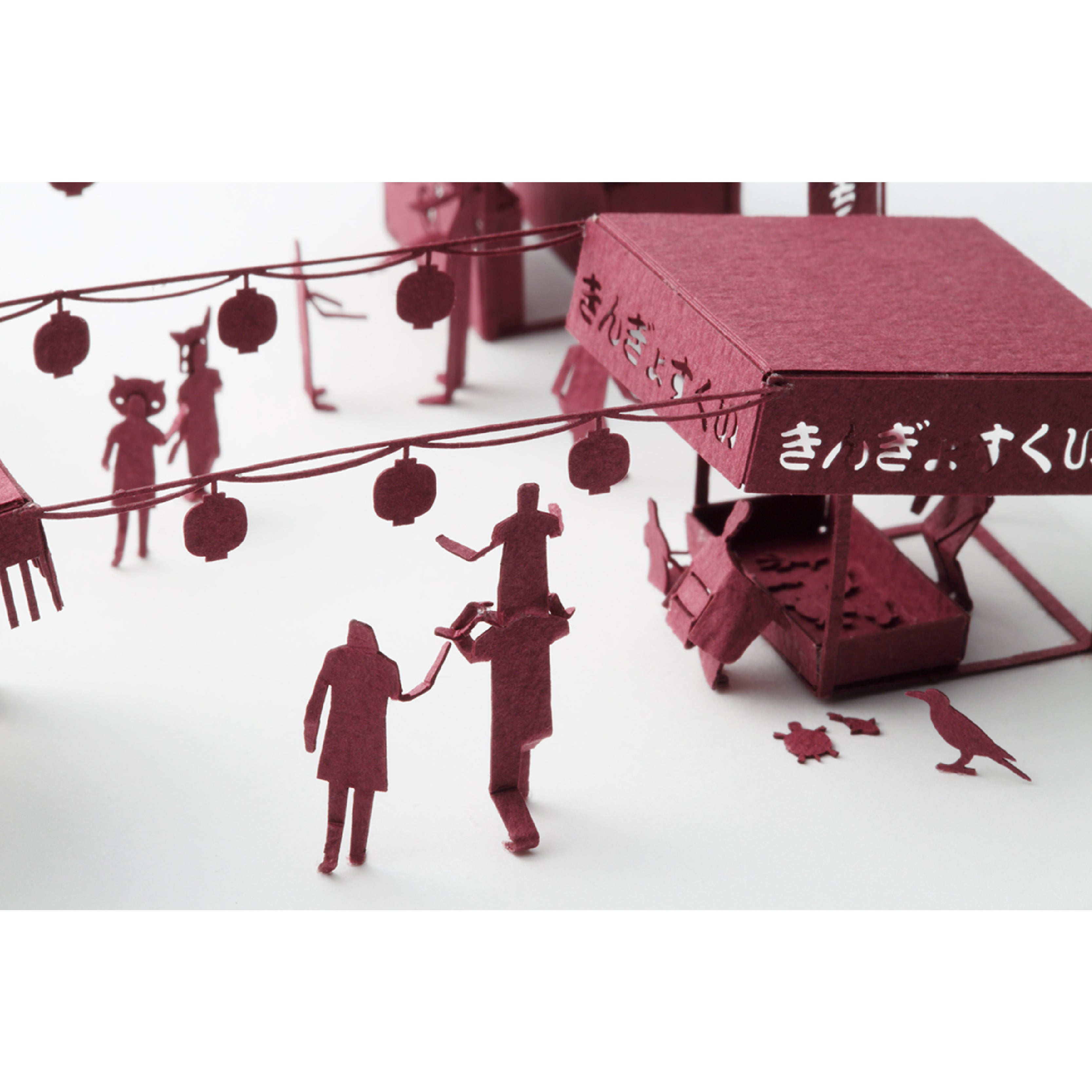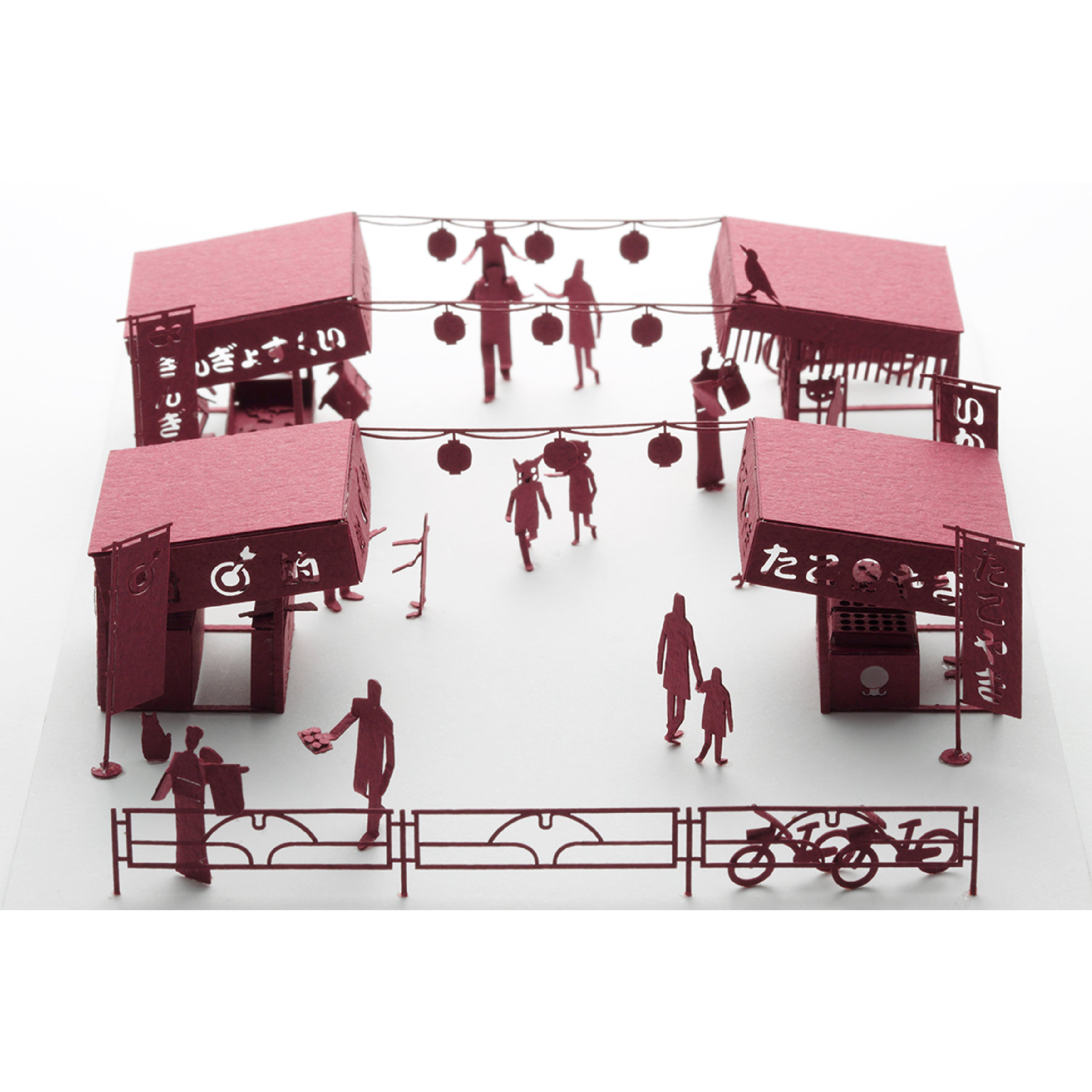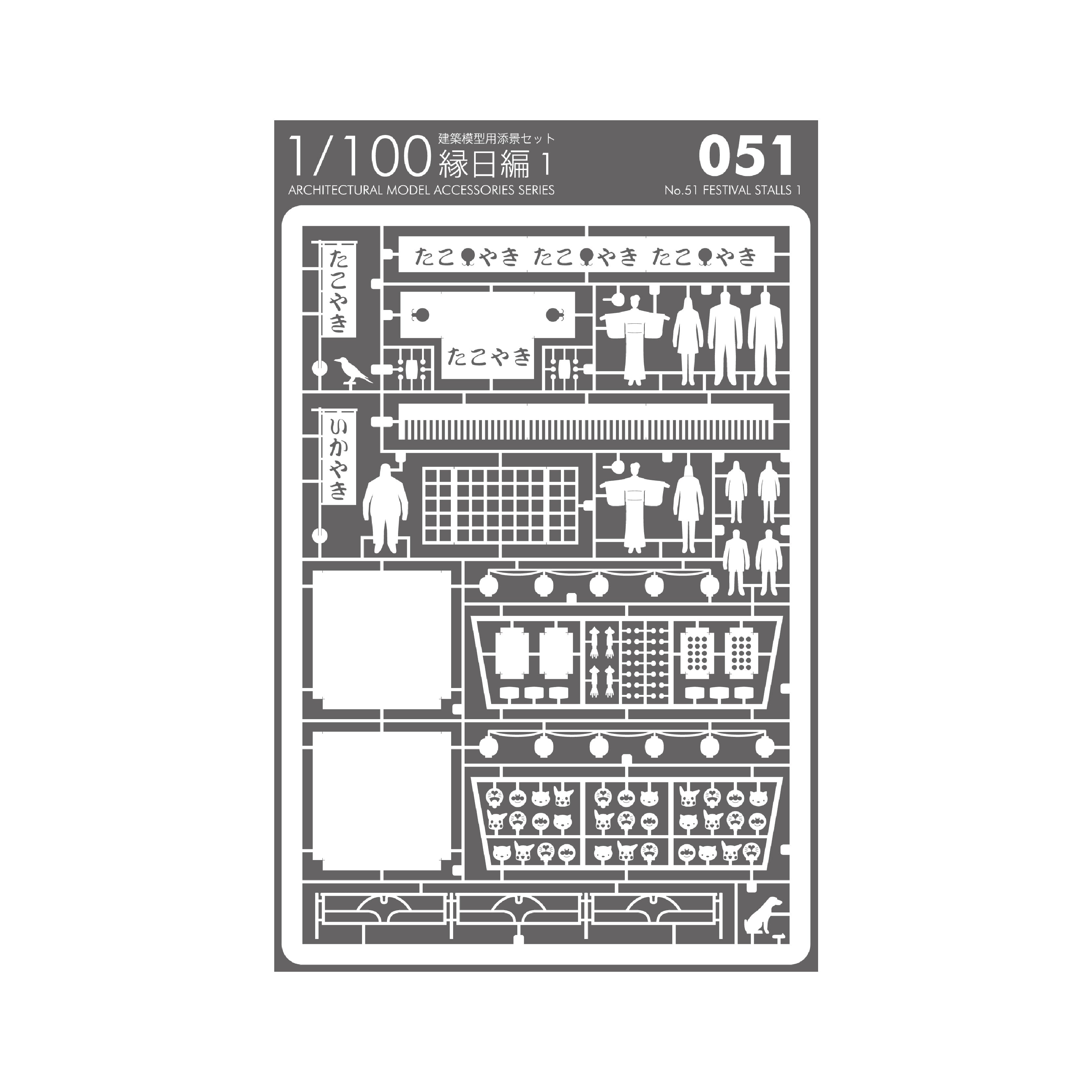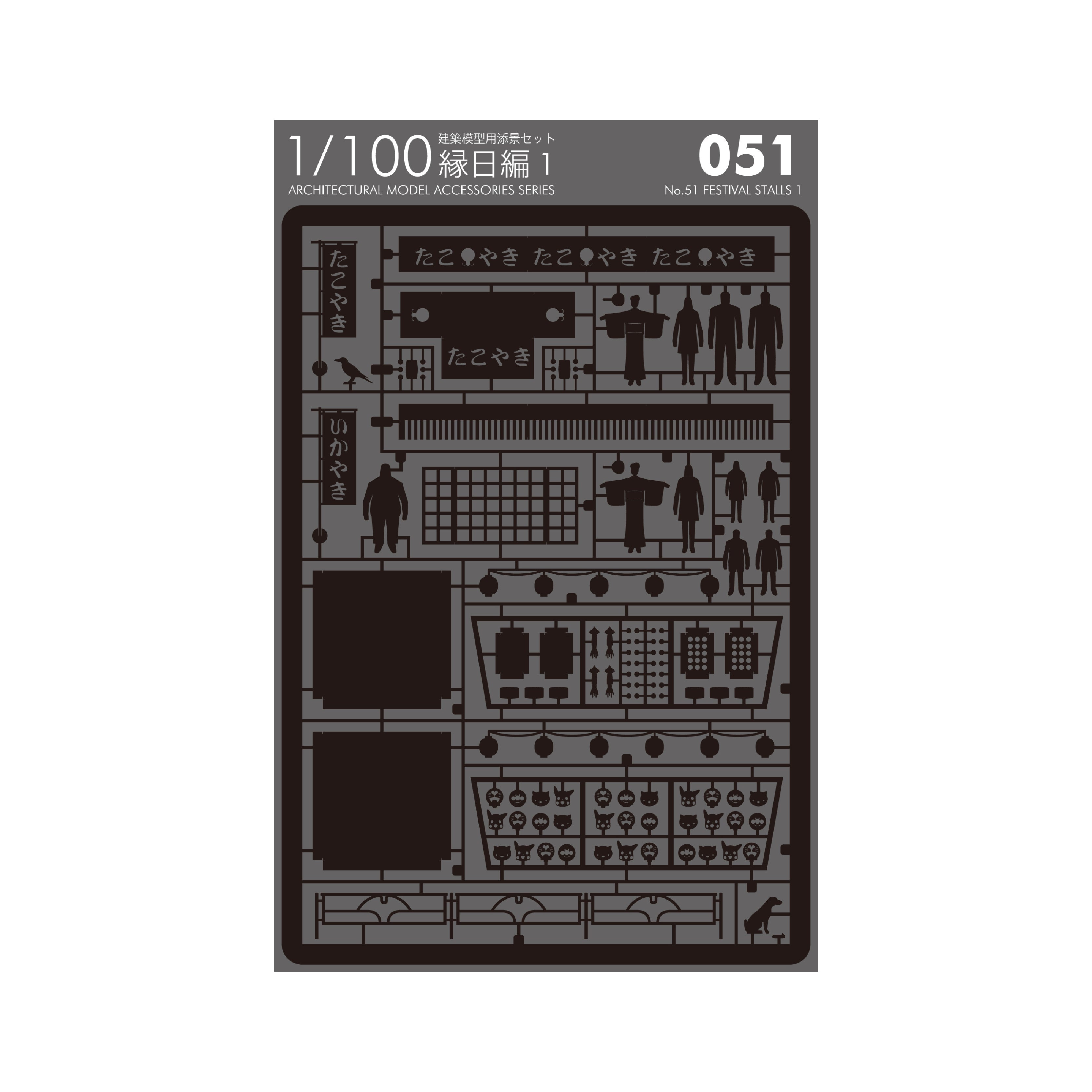 No.51 Festival Stalls1
Festival Stalls, the 51st installment of the pre-cut Architectural Model Series has arrived. Simply detach and assemble.
What would Japanese festivals be without street stalls? We can't help but get caught up in the excitement buying trinkets we don't need and eating food we're not even hungry for. And how about those girls dressed in yukatas?
The simple modeling which omits fine details is highly versatile and accentuates the sense of scale.
---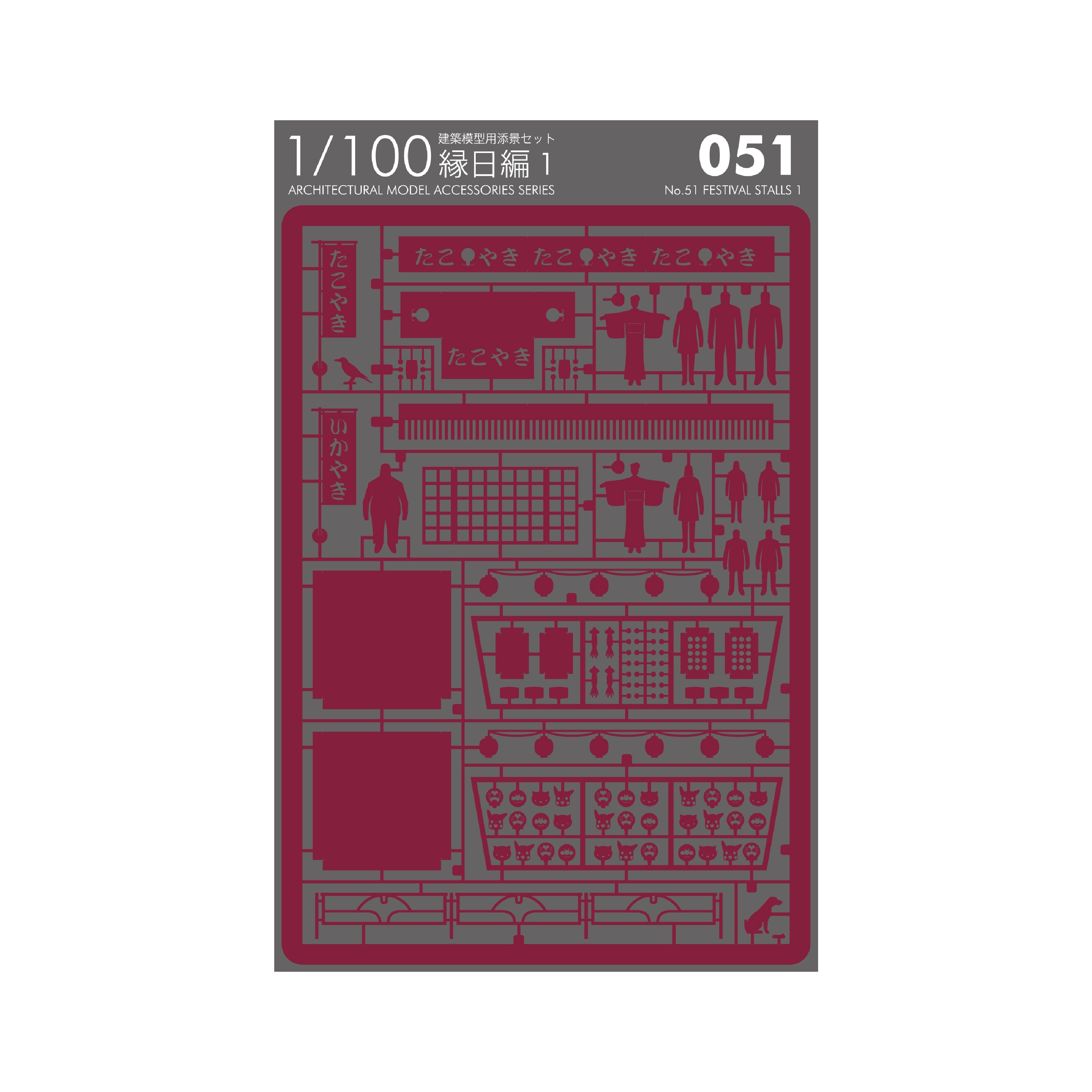 content
Takoyaki stall, mask stall, girl in yukata, uchiwa fan, guardrail, hawker, etc.