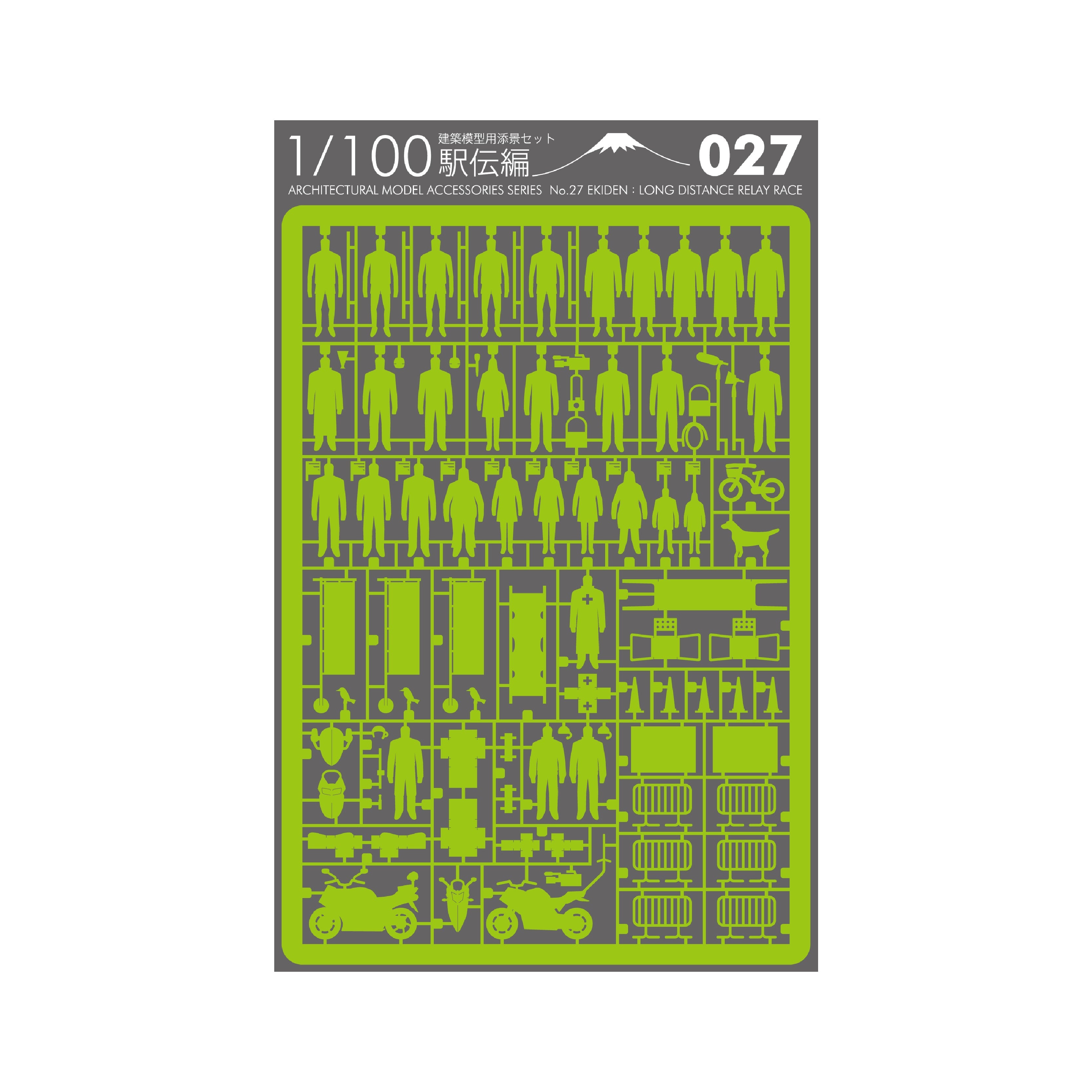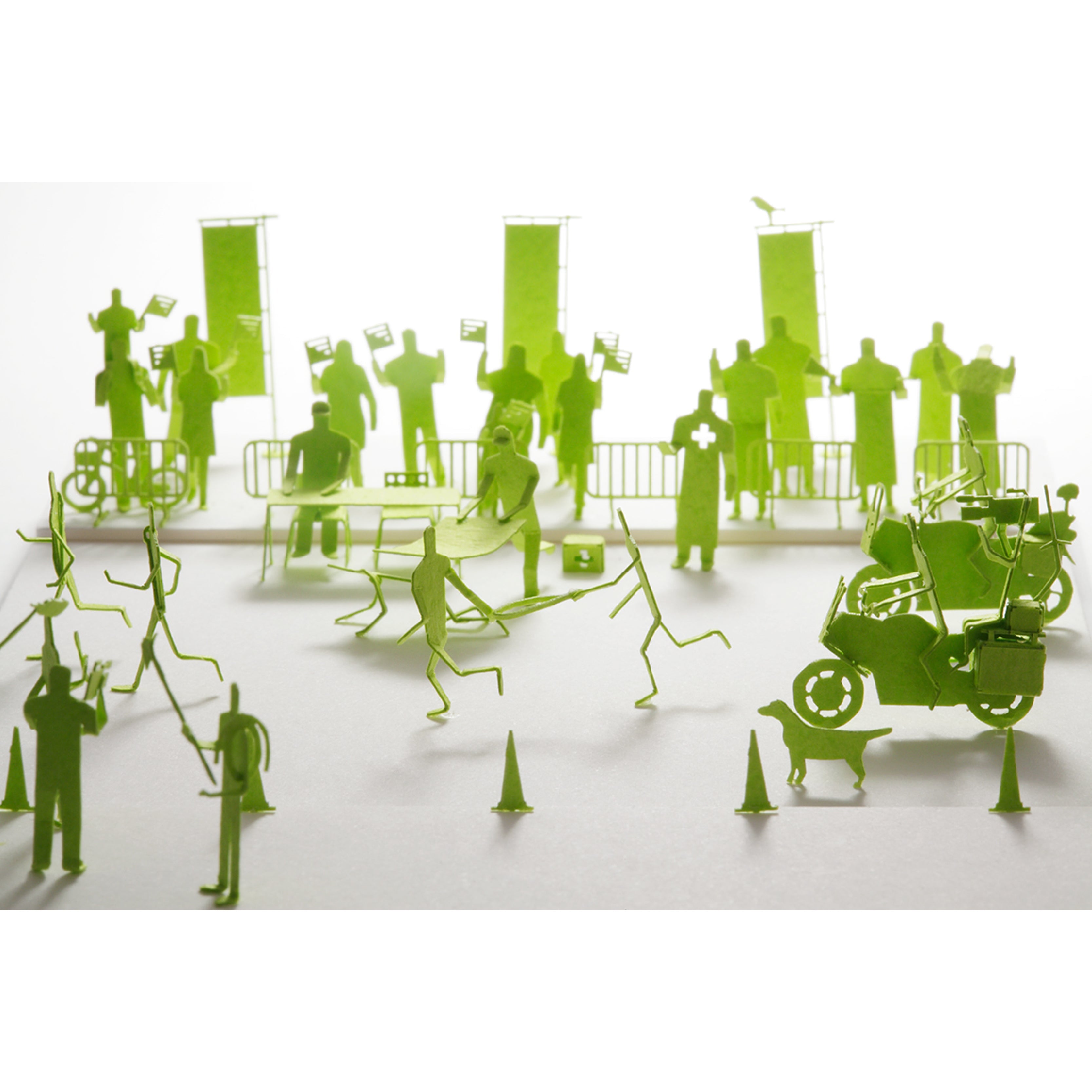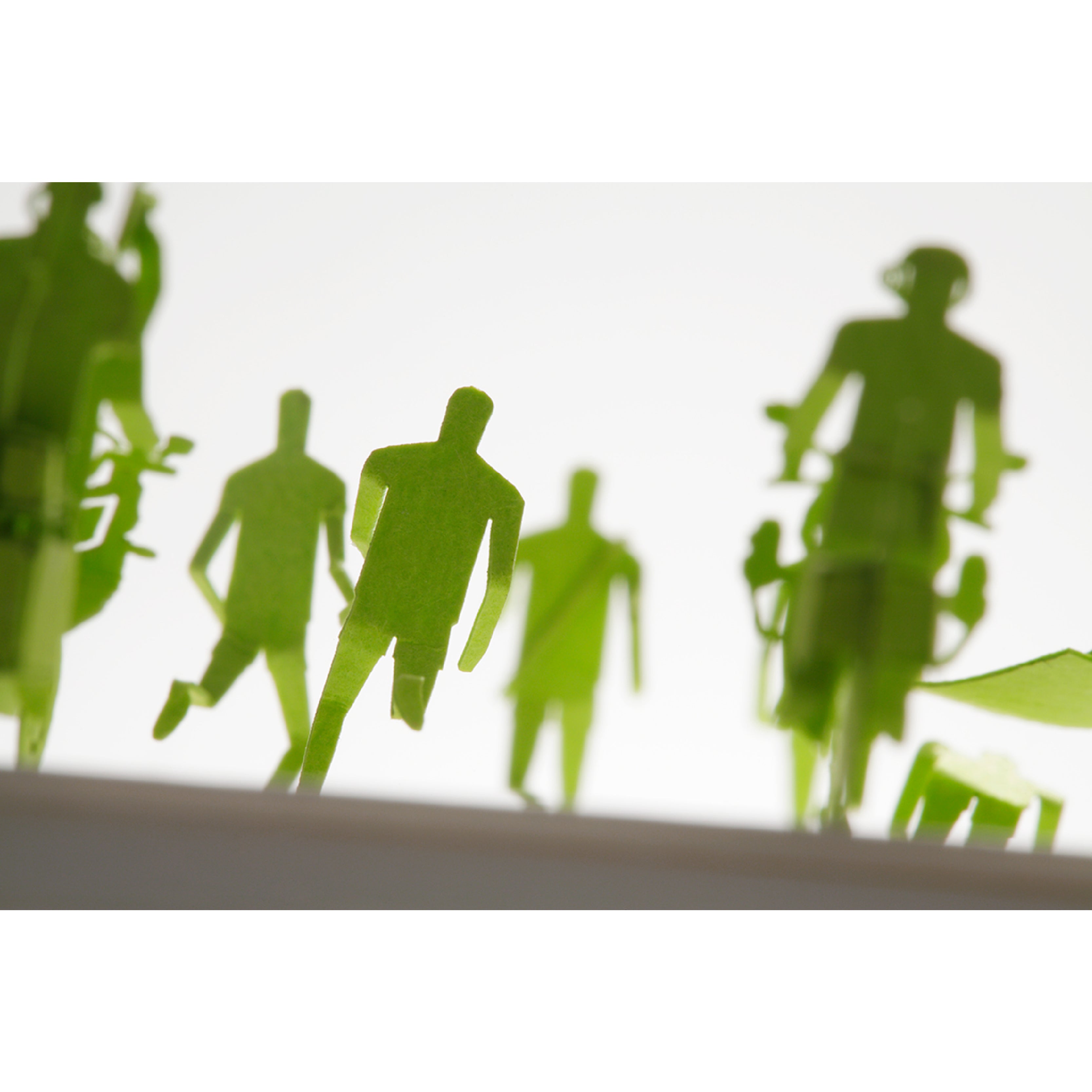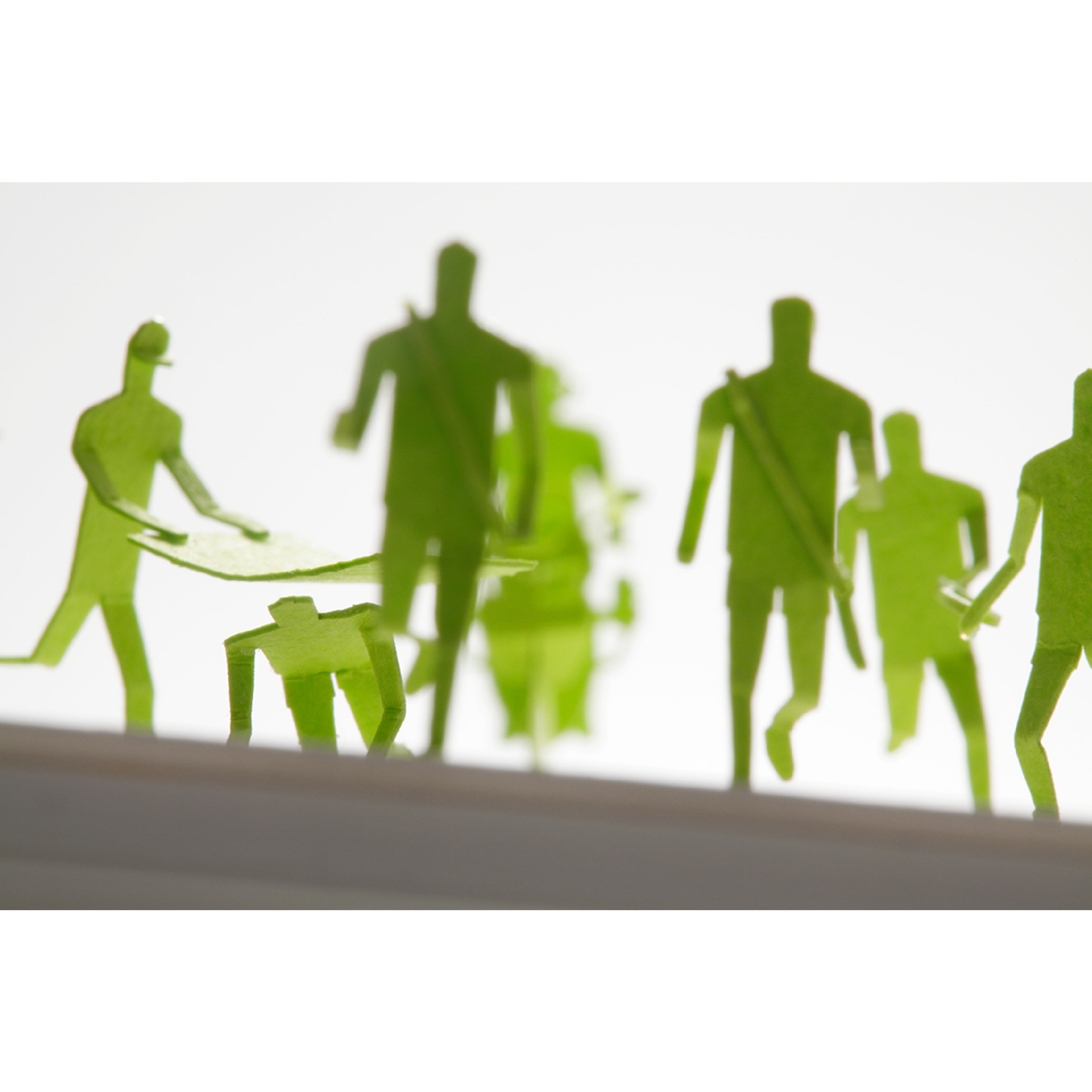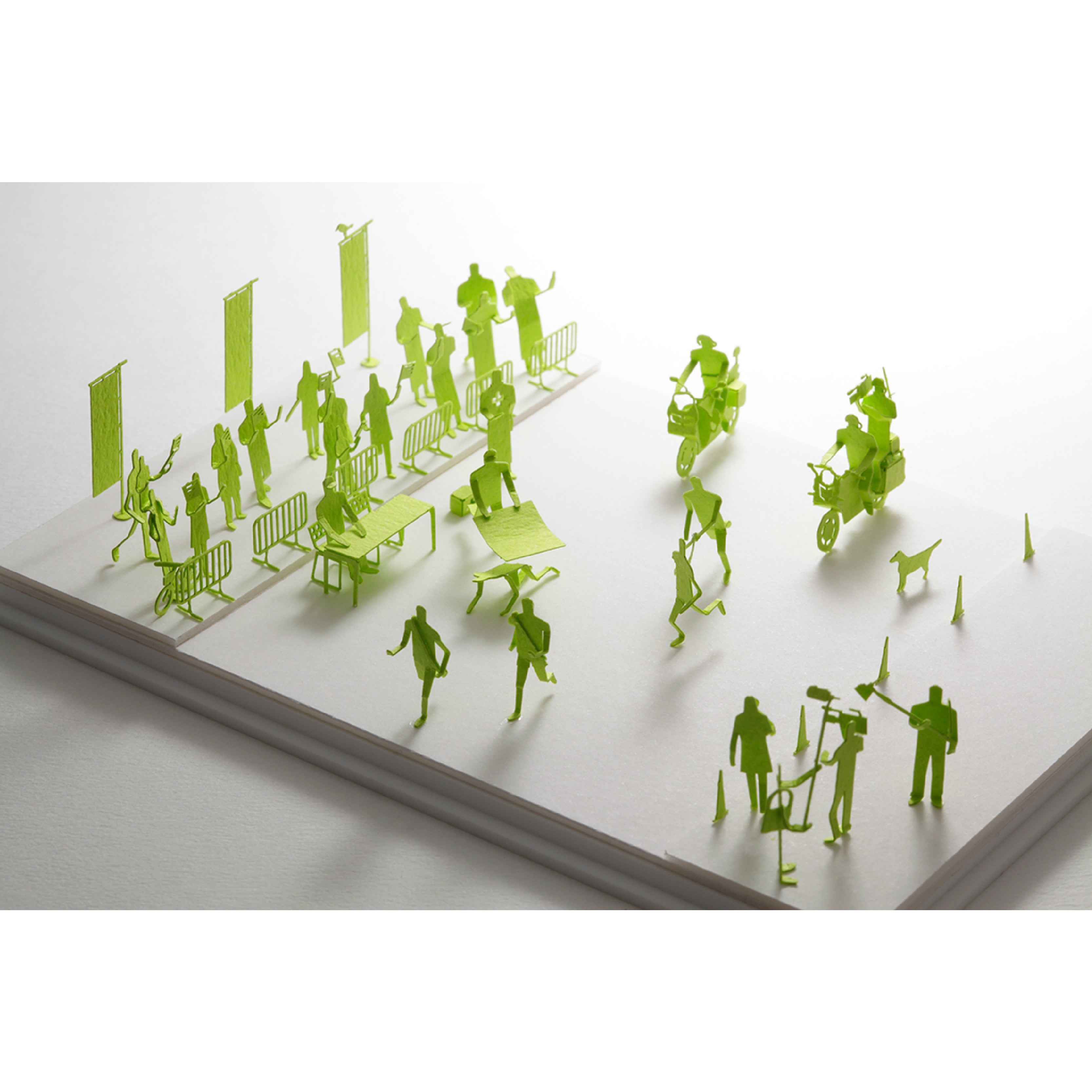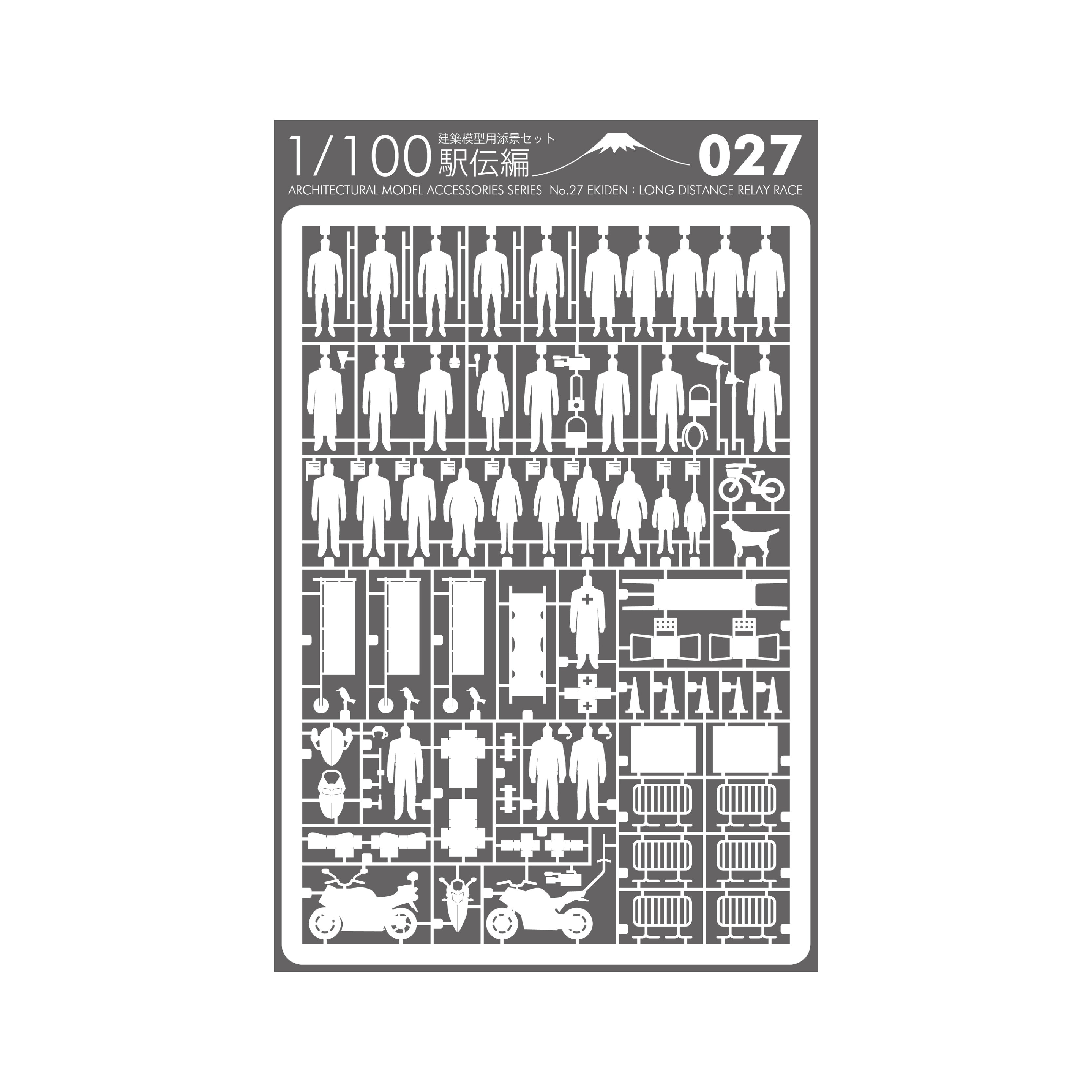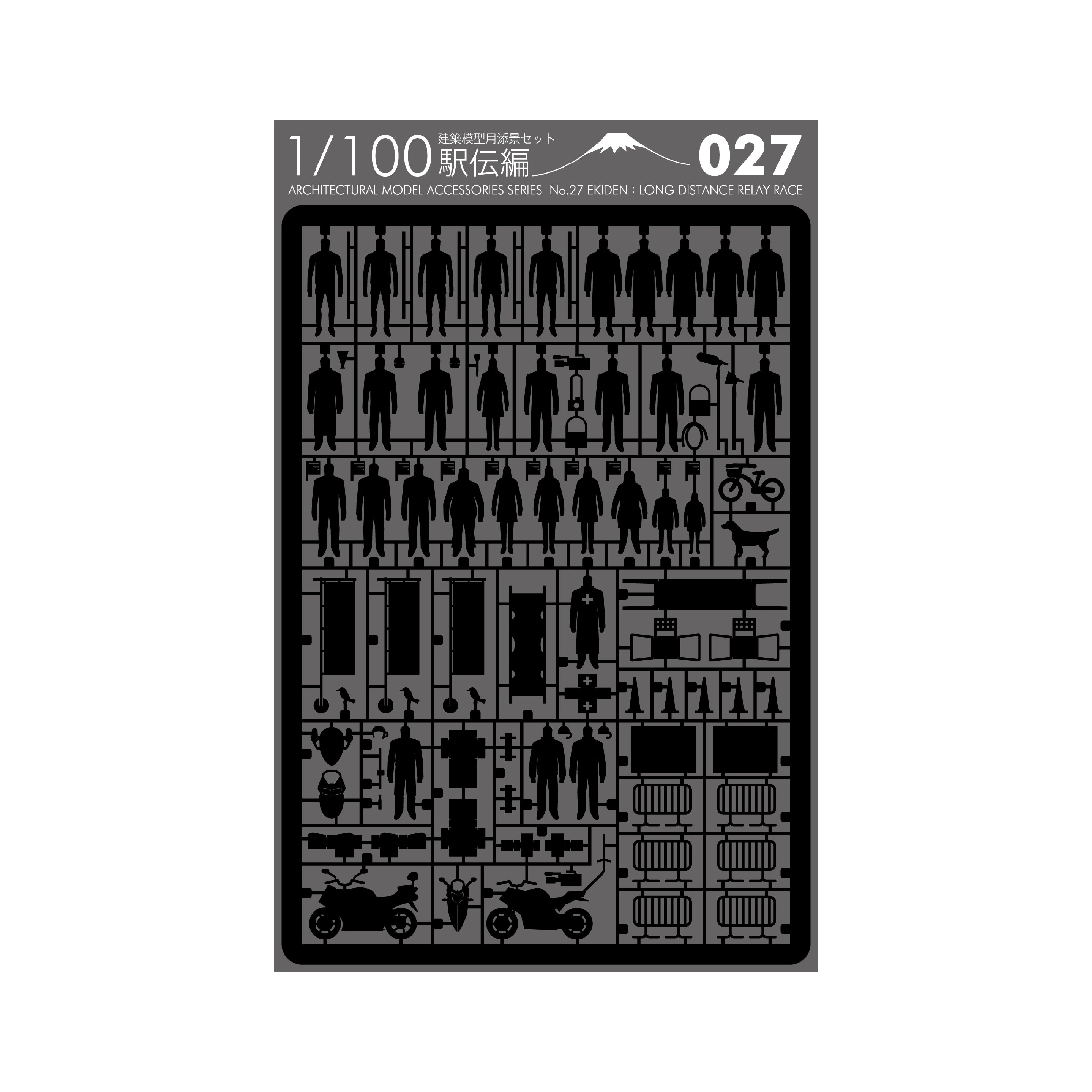 No.27 Long Distance Relay Race
Long Distance Relay Race, the 27th installment of the pre-cut Architectural Model Series has arrived. Simply detach and assemble.
Curled up in the kotatsu (heated table) watching university runners battle it out at the annual Hakone long distance relay race may not be the ideal way to see in the new year, however my choice of activities is either cheering the runners on or puttering with TERADAMOKEI sets.
The simple modeling which omits fine details is highly versatile and accentuates the sense of scale.
---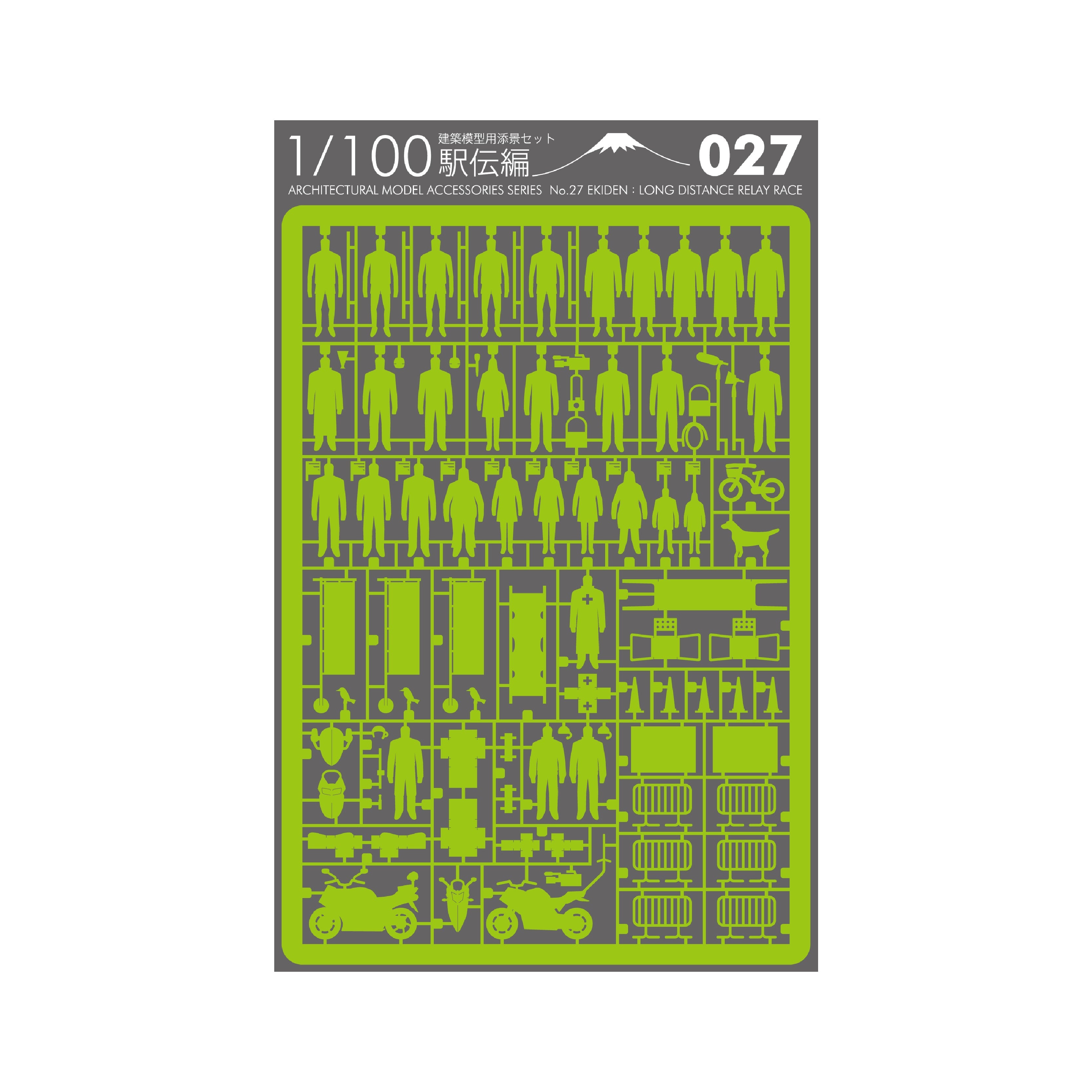 content
Runners, sashes, coaches, race officials, police bikes, media, medics, spectators, etc.