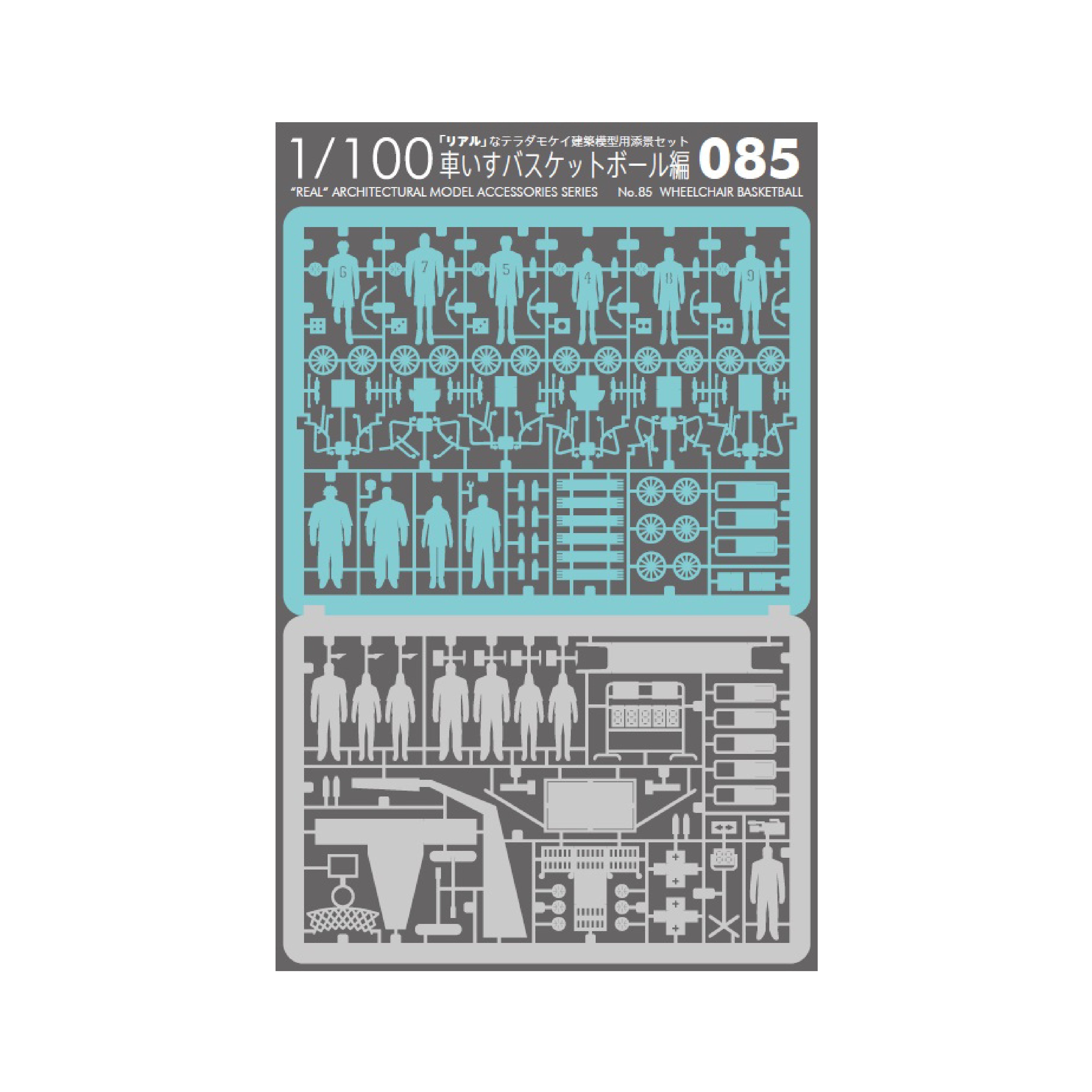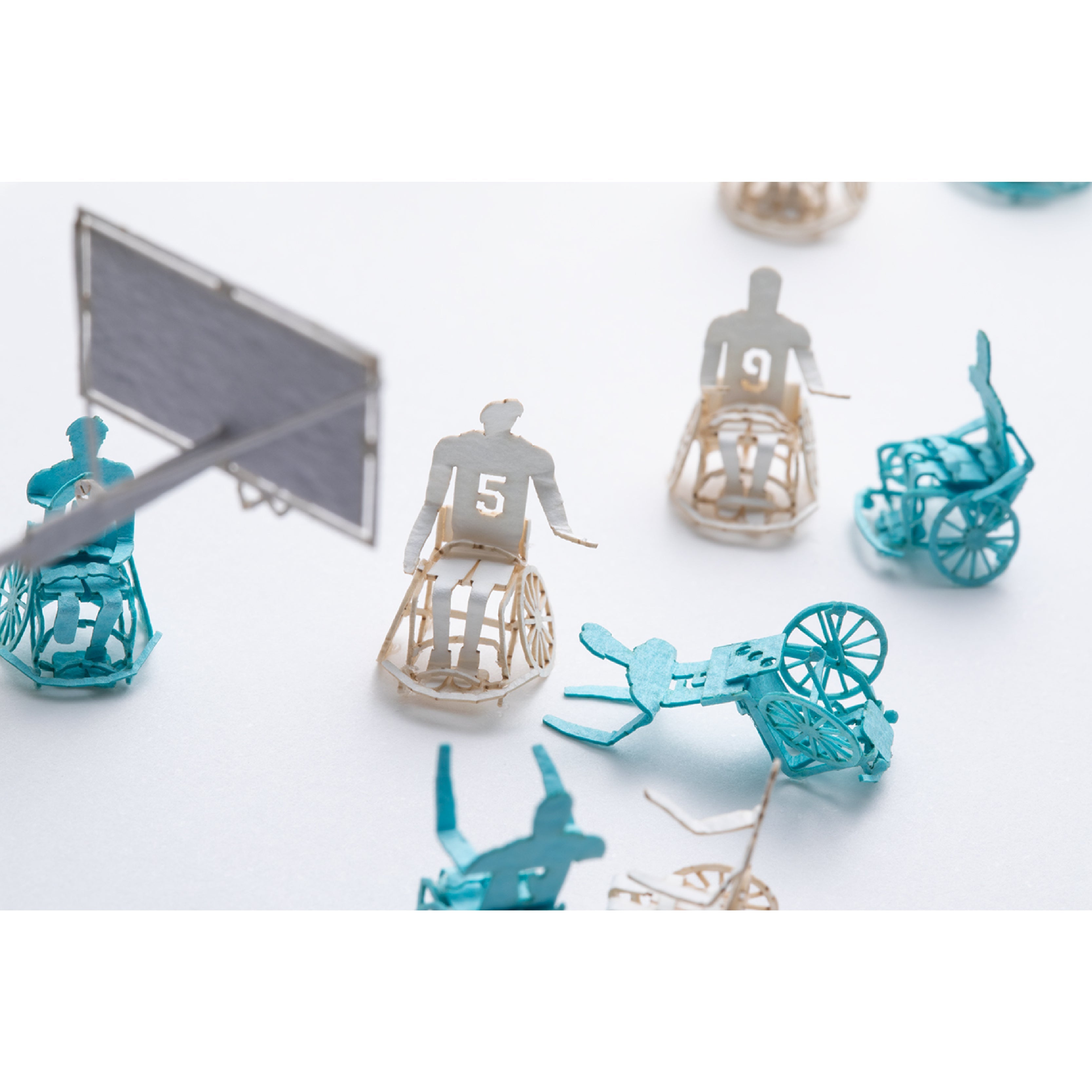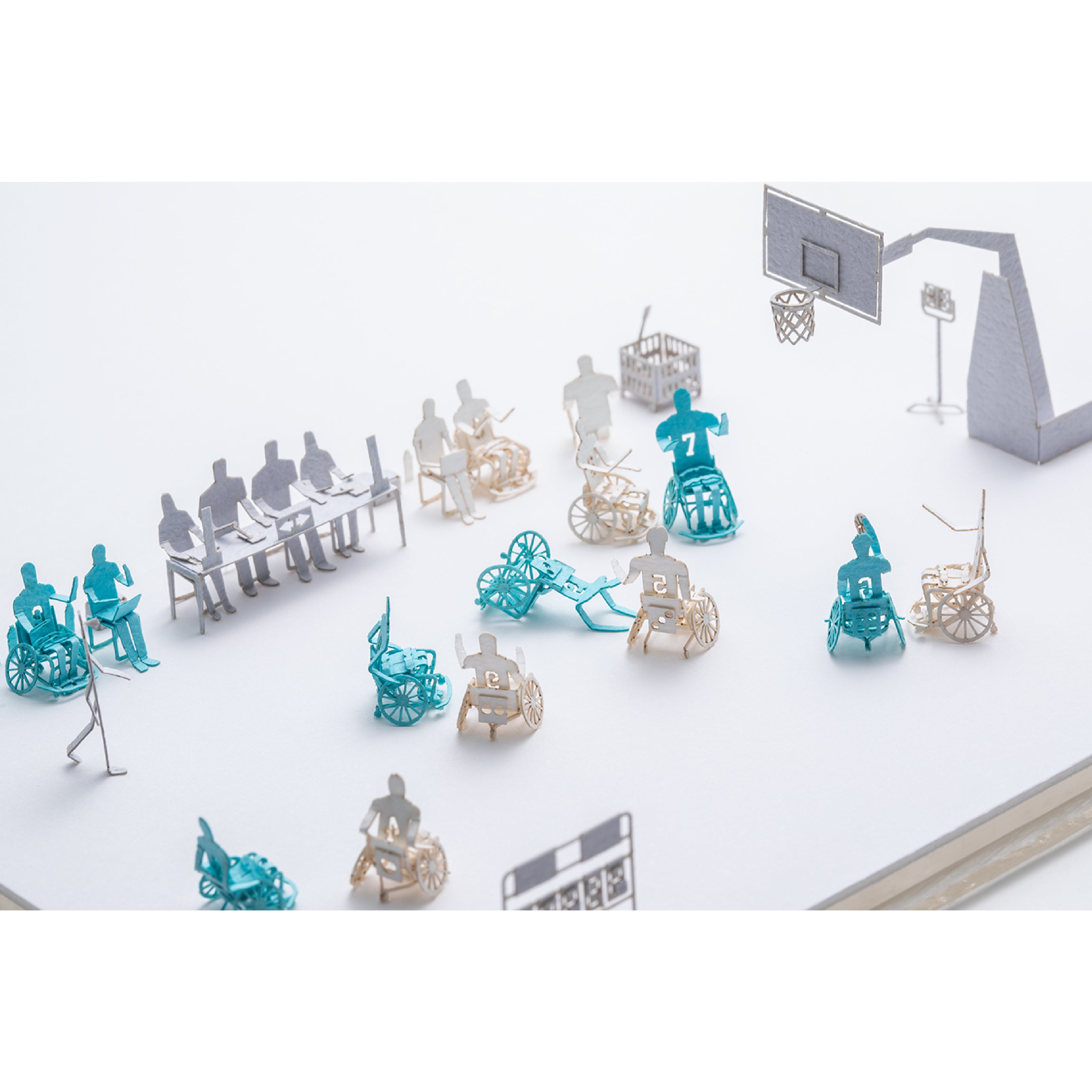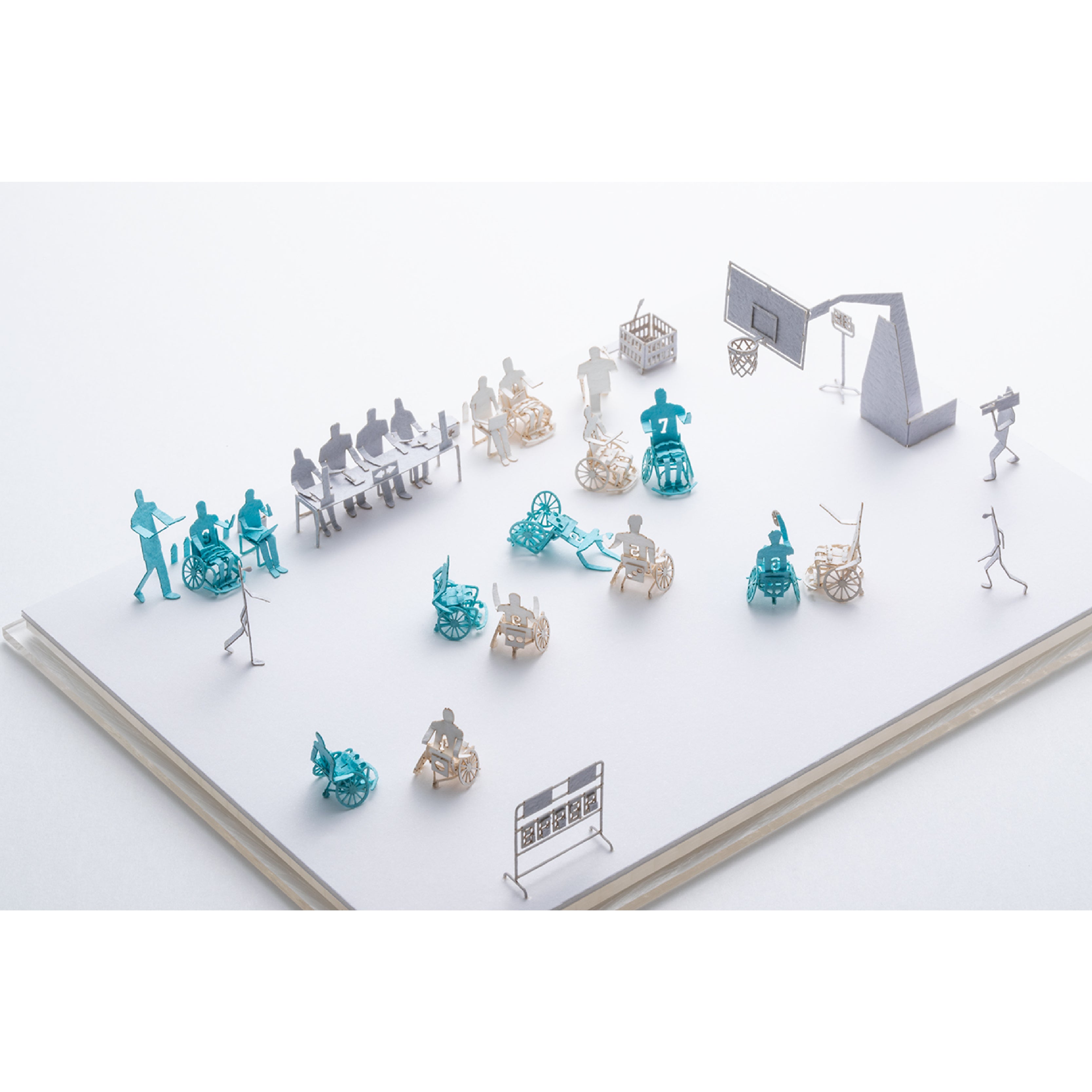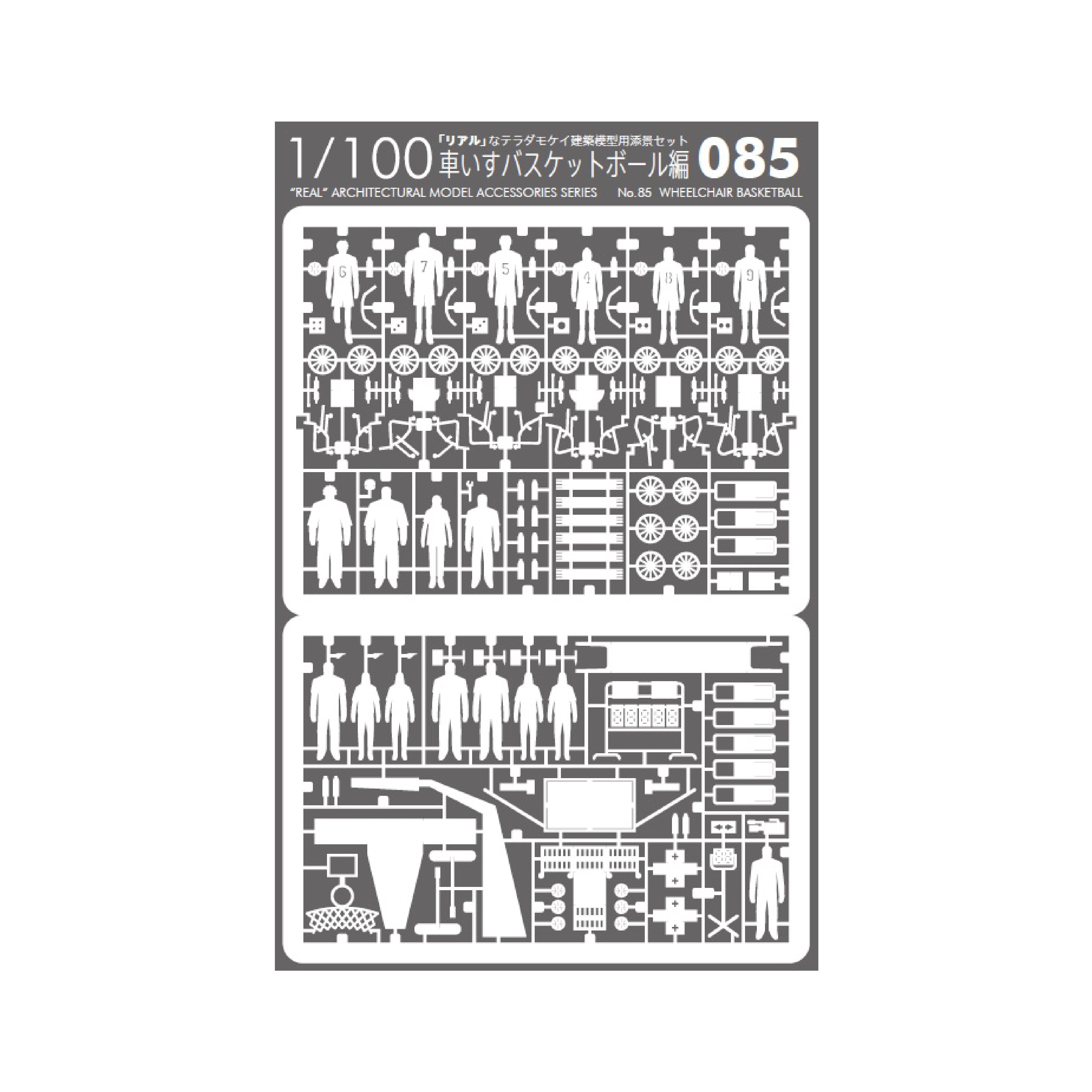 No.85 Wheelchair Basketball
Wheelchair Basketball, the 85th of the pre-cut Architectural Model Series has arrived. Simply detach and assemble.
Based on the manga 'Real' by Takehiko Inoue. Overseen by the author himself, this set depicts the reality of wheelchair basketball in 1/100 scale. This is the second collaboration with Takehiko Inoue, following from Slam Dunk

The simple modeling which omits fine details is highly versatile and accentuates the sense of scale.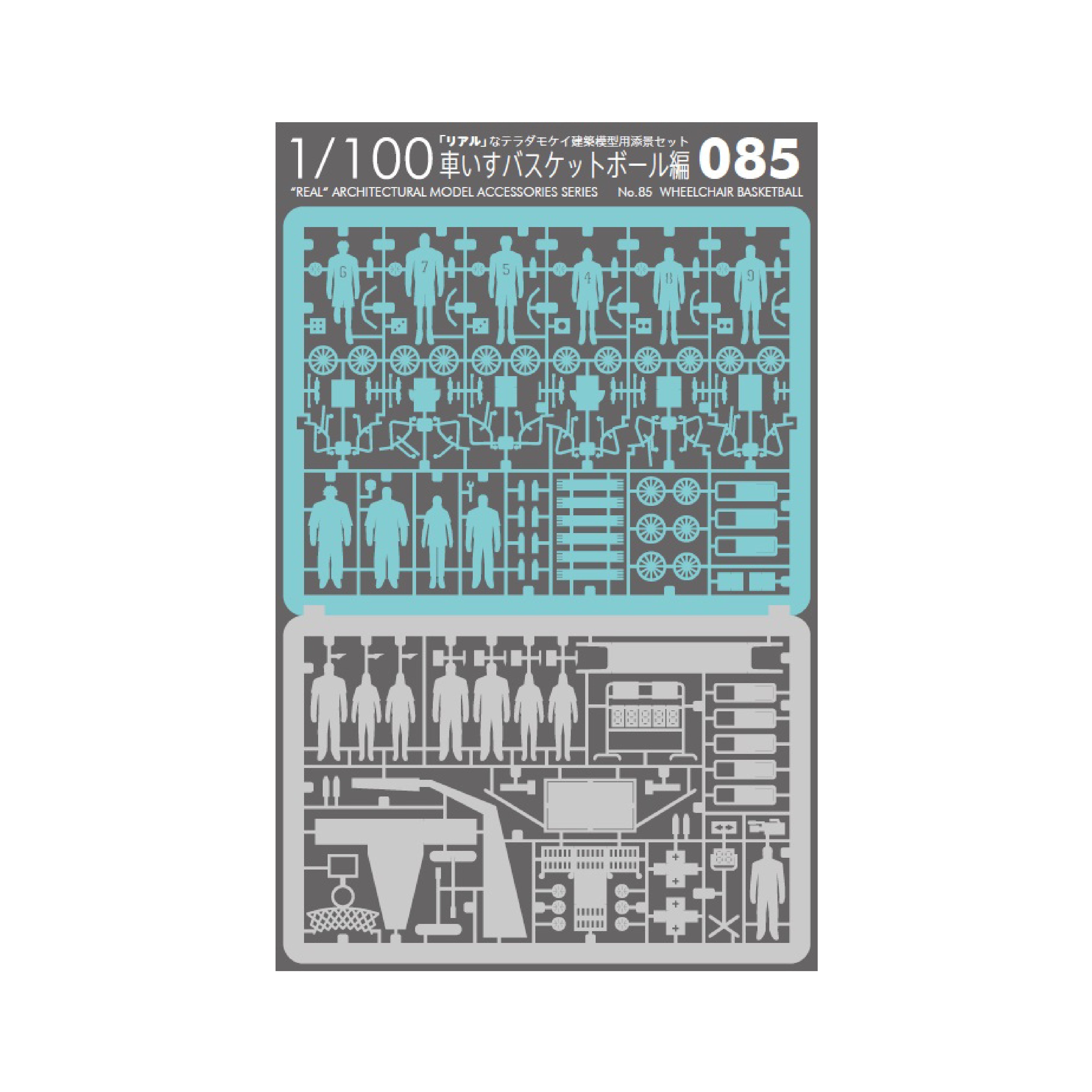 content
Wheelchair basketball players, manager, goal, referees, etc


COMMENT
INOKUMA Toshihiro
1/100 architectural model accessories series
It's all very real
Perfect for small interiors. The way the scenes are cut and the characters appearing are about to start moving, and even if you keep looking at them
You will never get bored. Recommended for people with dexterous hands?