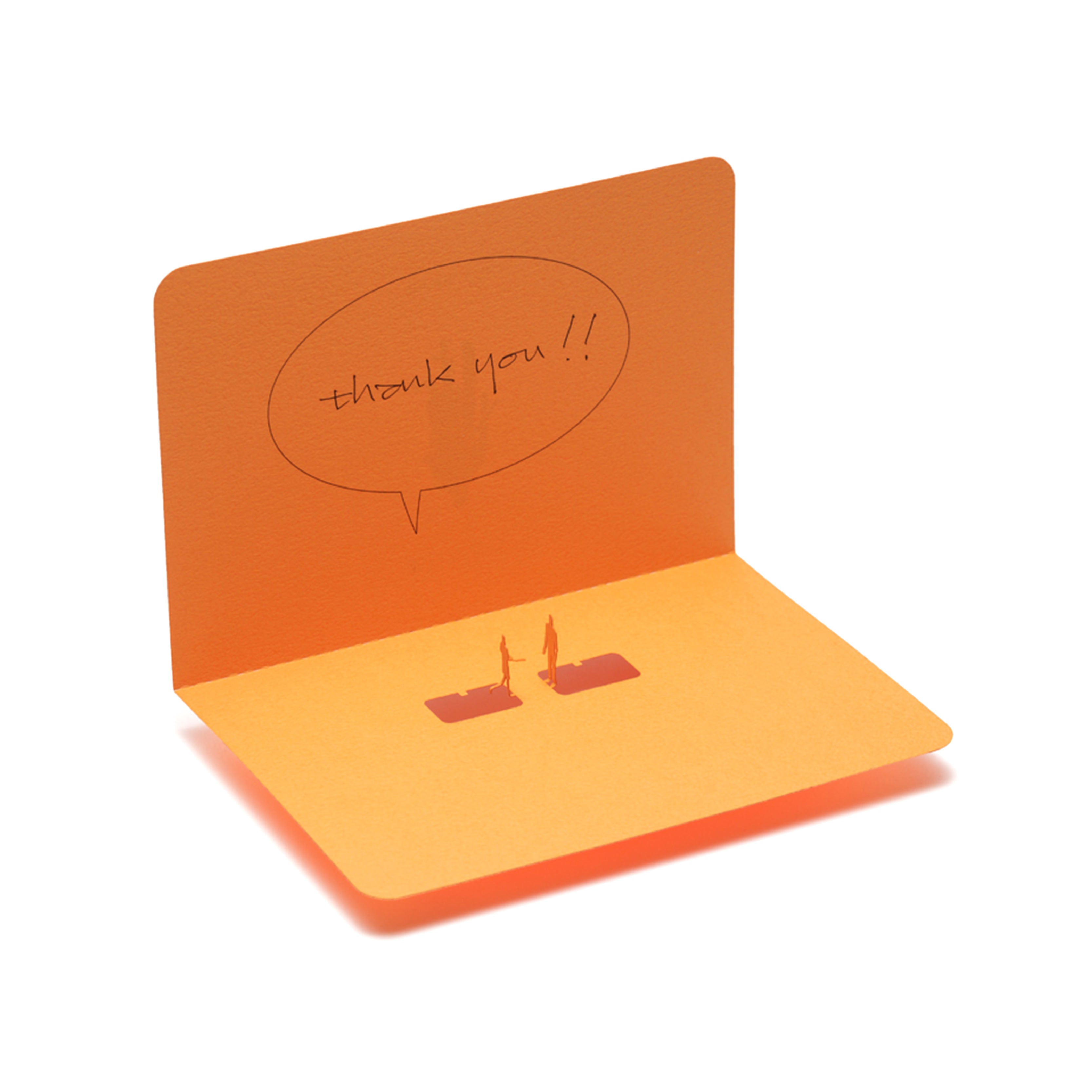 1/100 Greeting Card No.6 Thank you
A simple way to express your gratitude. Adjustable to three settings; 'thanks', 'thank you', and 'kiss'. Use these cards to express feelings you're too shy to say in person!
Simply fold the 1/100 scale figures on these greeting cards up to the desired angle and let them express your feelings for you.
Add a message to the speech balloon and send it to a special someone. No glue required. 1/100 scale.


variation:

---