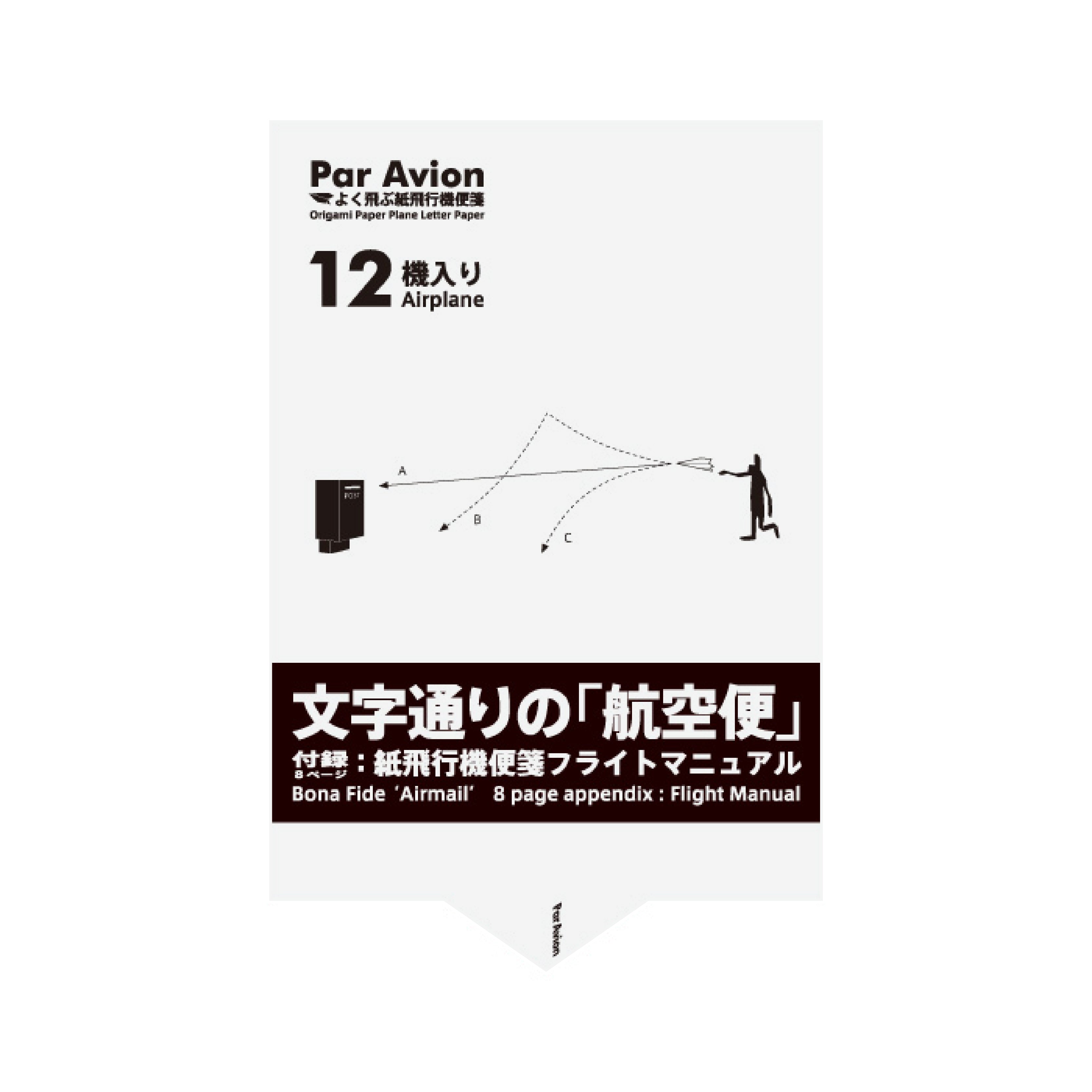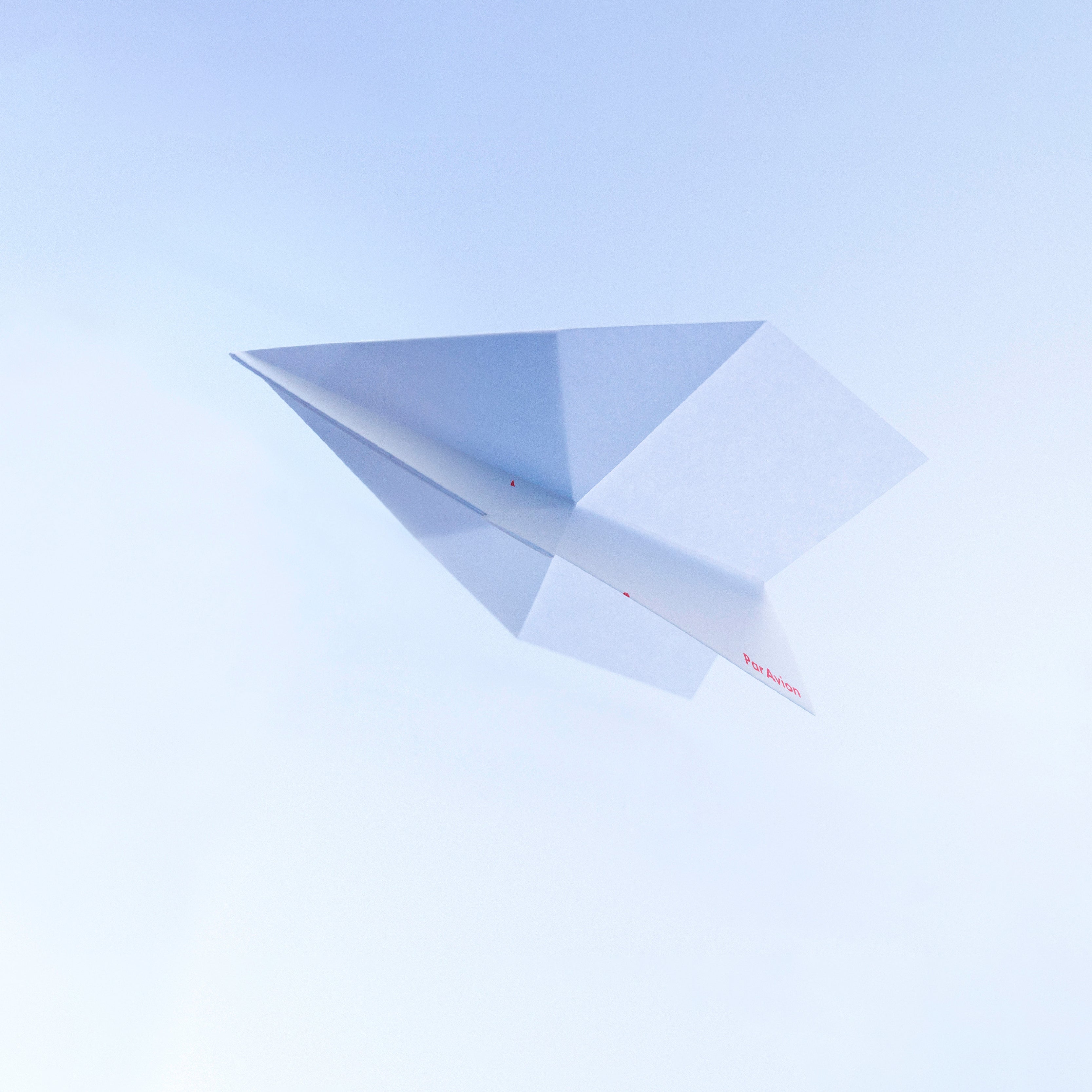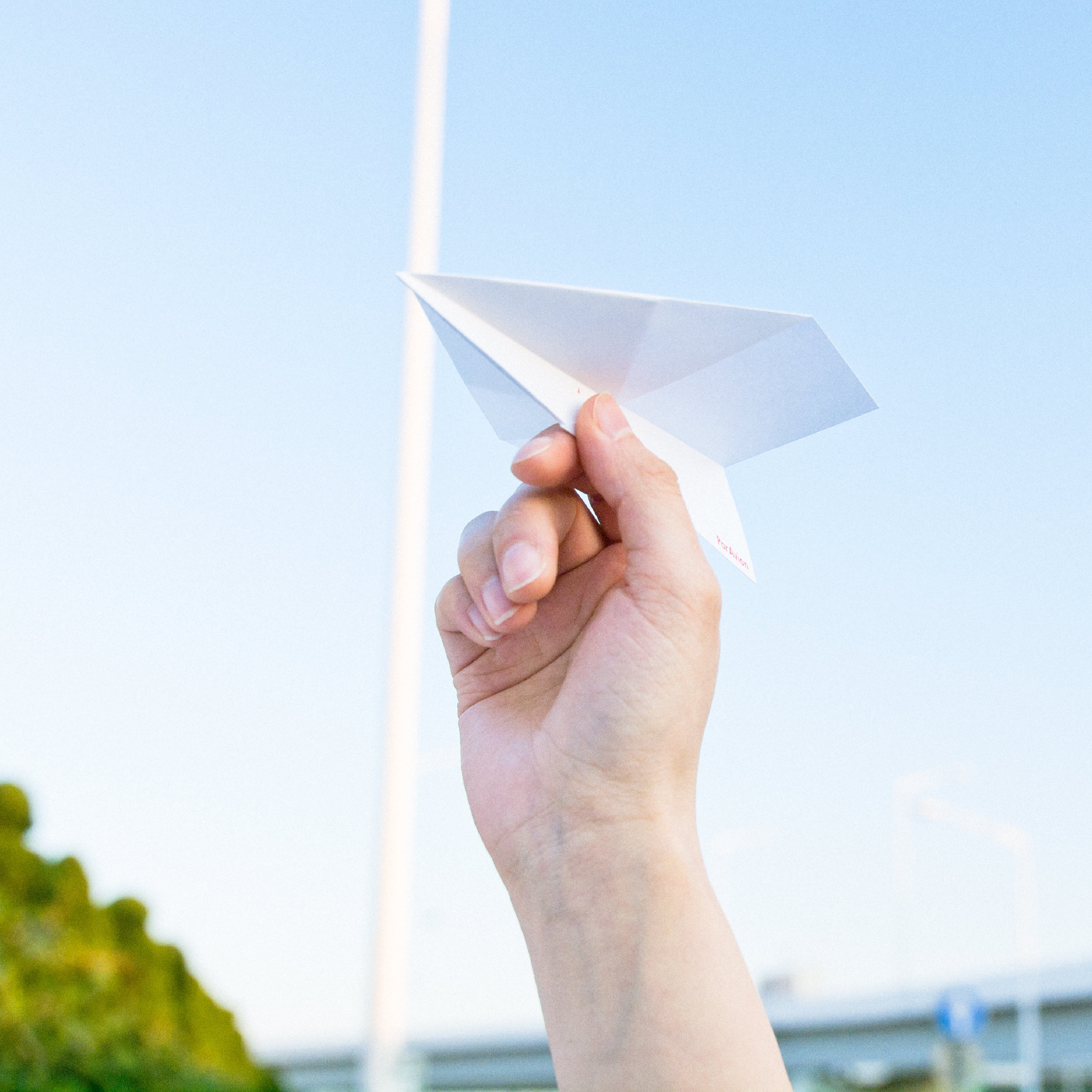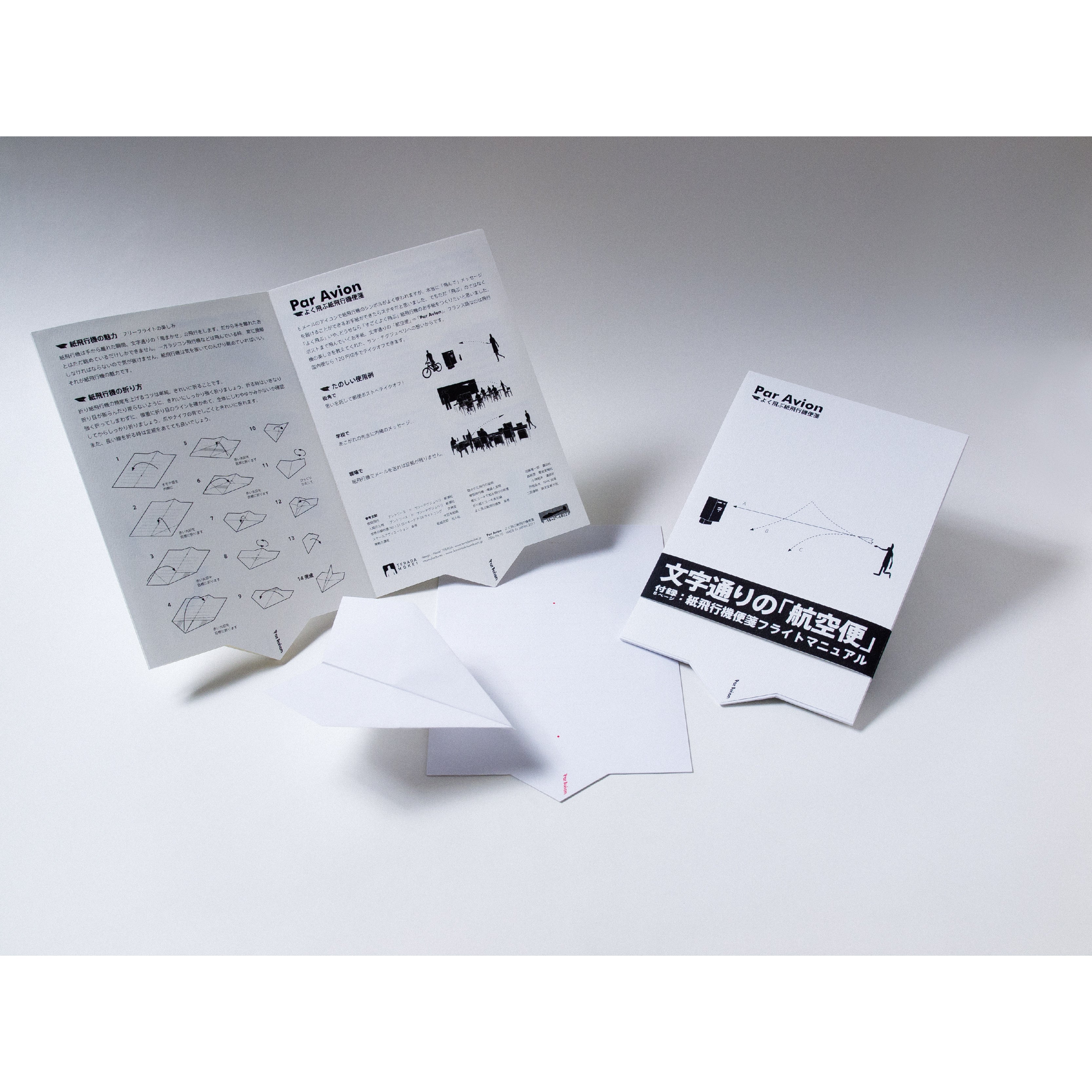 Par Avion Origami Paper Plane Letter Paper
The paper plane symbol is often used as an icon to send e-mails, but wouldn't it be great if we could make letters that actually flew to their destination? And not only fly, but fly well. Very well. Letters that literally fly to the post box, or as the French say; 'Par Avion'. For it was Frenchman Saint Exupéry who taught us the true beauty of the airplane.
Take off on a domestic flight for the price Better performance with low-tack adhesive
No matter how carefully you fold your paper plane, as soon as it leaves your hand the folds will open up causing the plane to lose its shape. All the work put into adjusting your plane aerodynamically will be wasted and your plane won't fly well. The solution to this issue is low-tack adhesive like that used on sticky notes. This adhesive allows your carefully folded letter paper to keep its beautiful form and aerodynamic edge, while still allowing the recipient to easily open and read the letter.
The allure of paper planes Enjoying free flight
Upon leaving your hand, paper planes are free to glide on the wind. While radio controlled airplanes need our full and constant concentration, after launching your paper plane you are free to relax and enjoy watching it glide. That is what makes paper planes so special.
---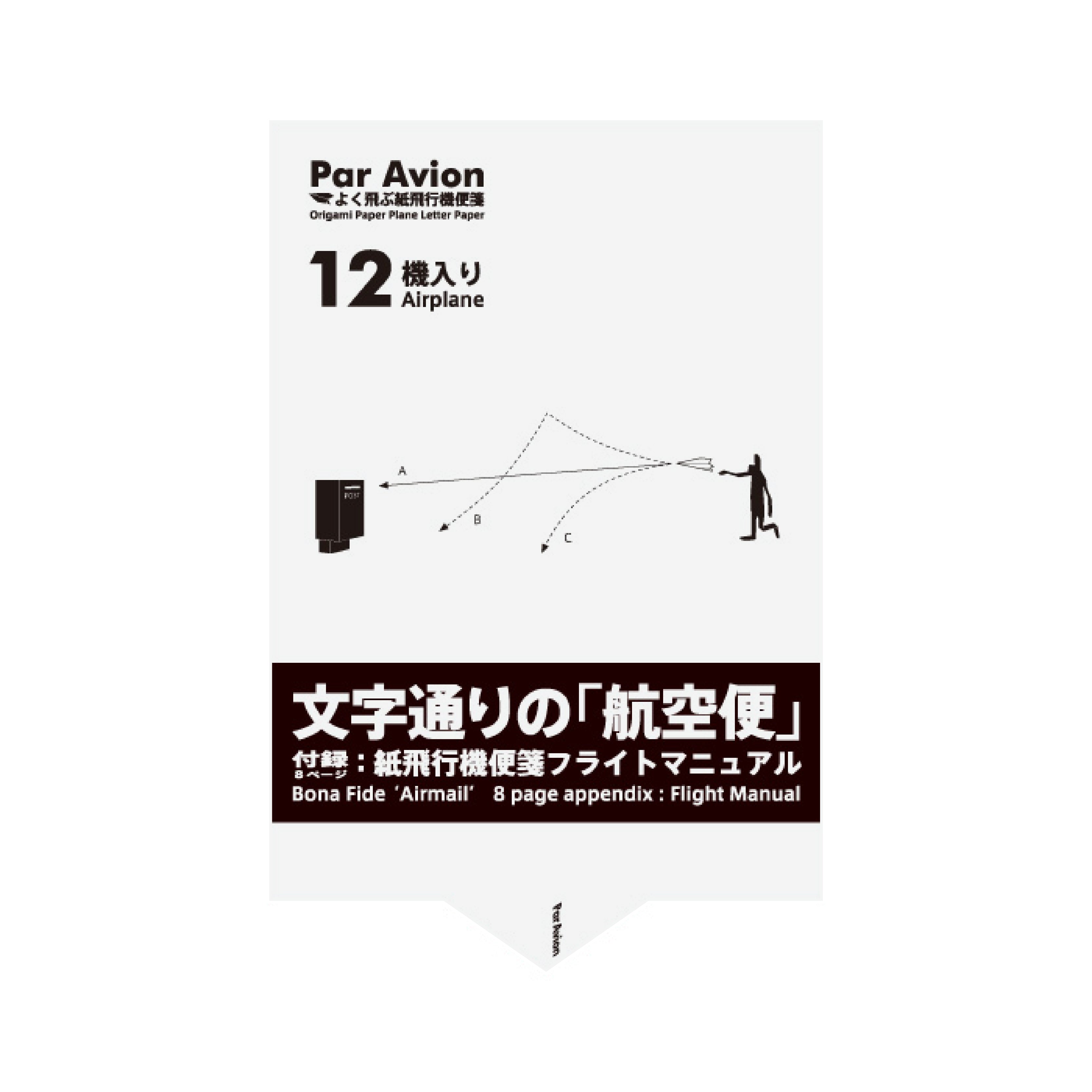 content
12 planes, flight manual (8 pages of instructions)