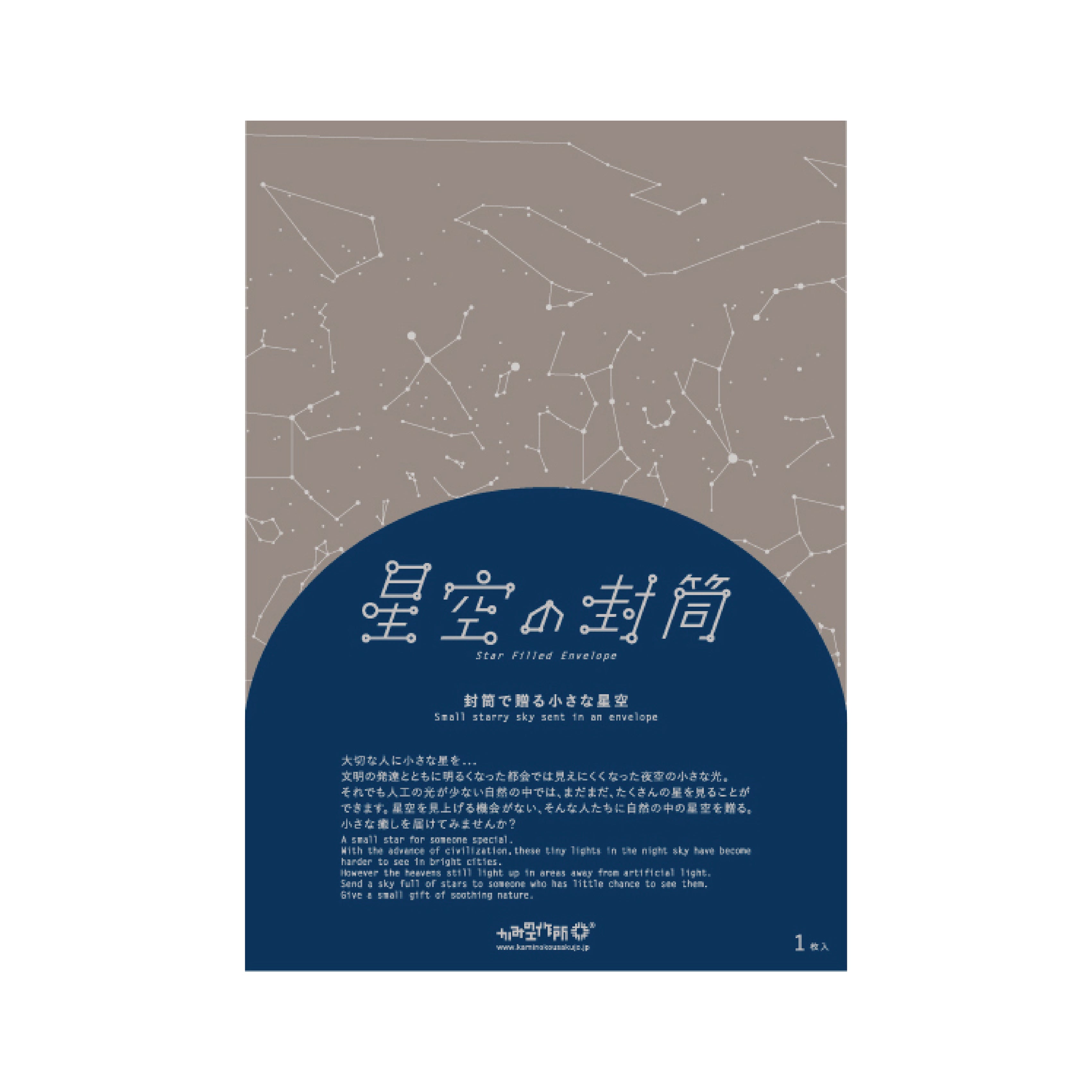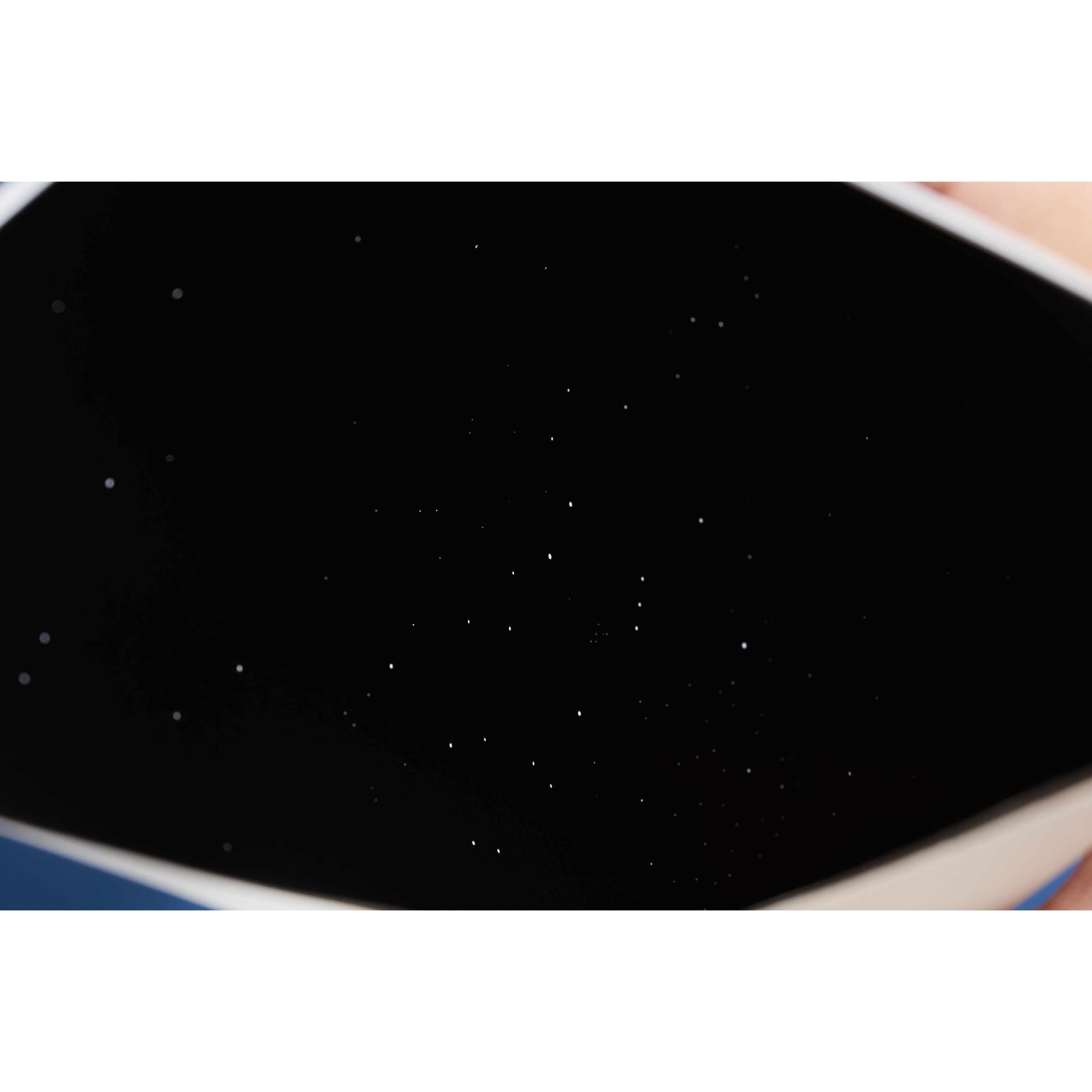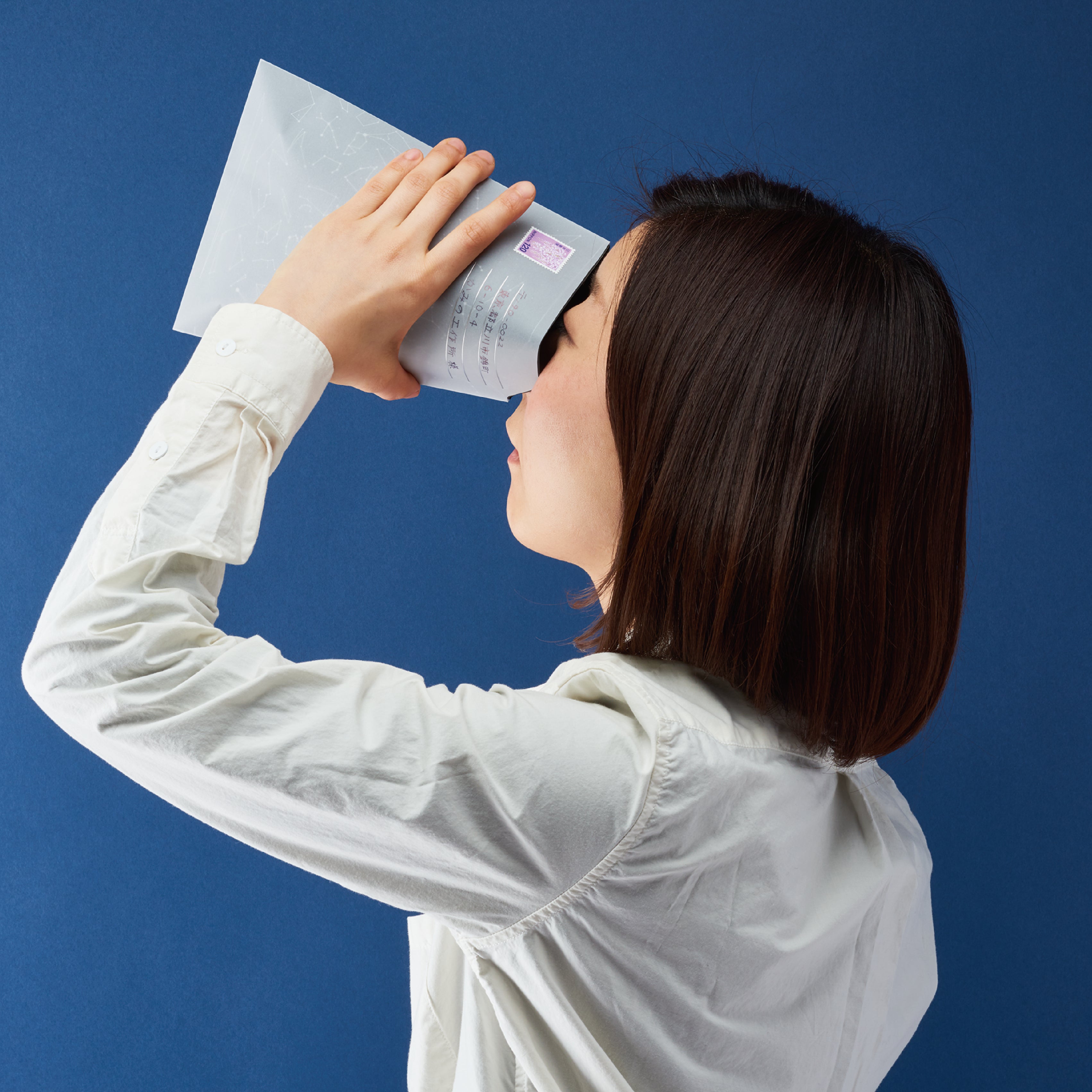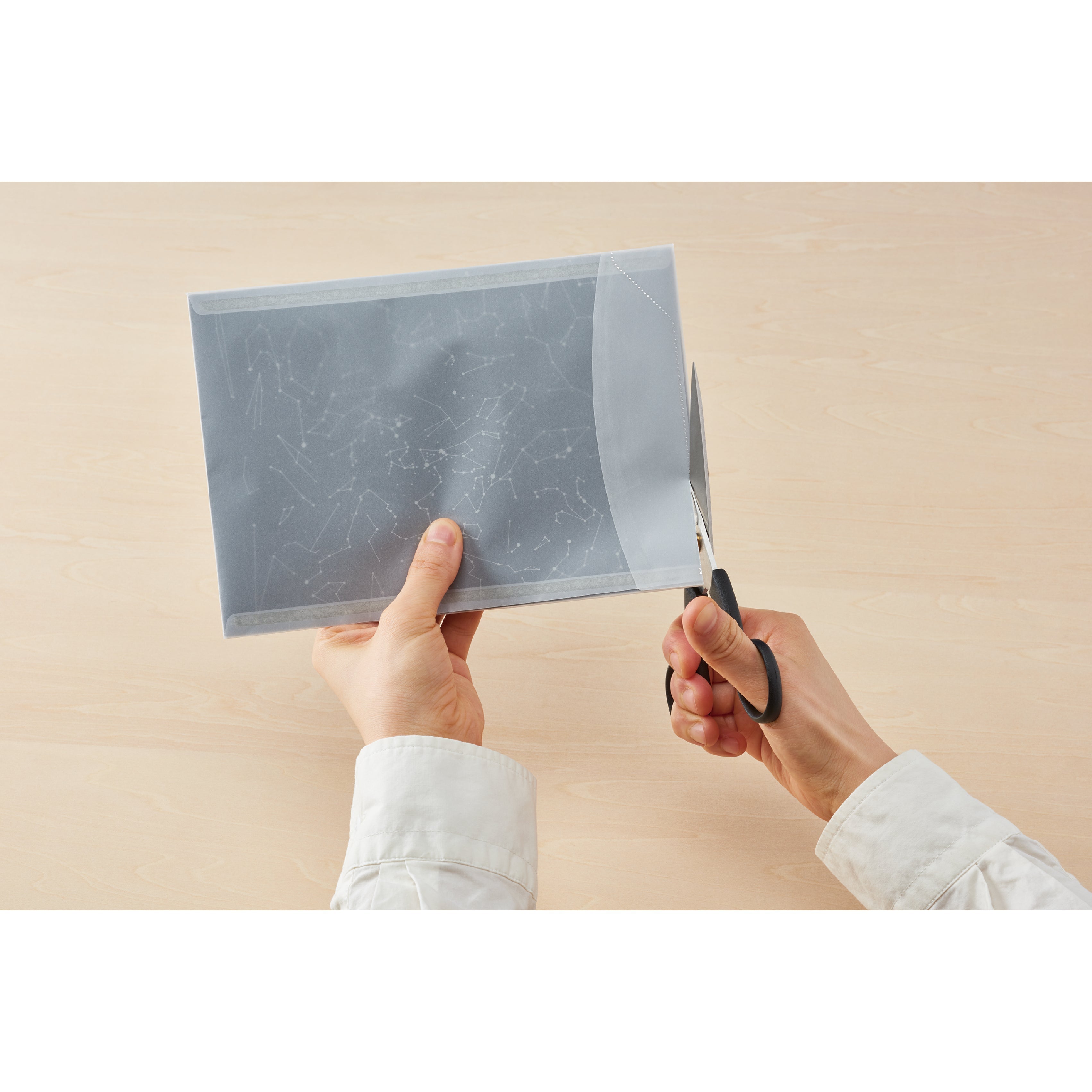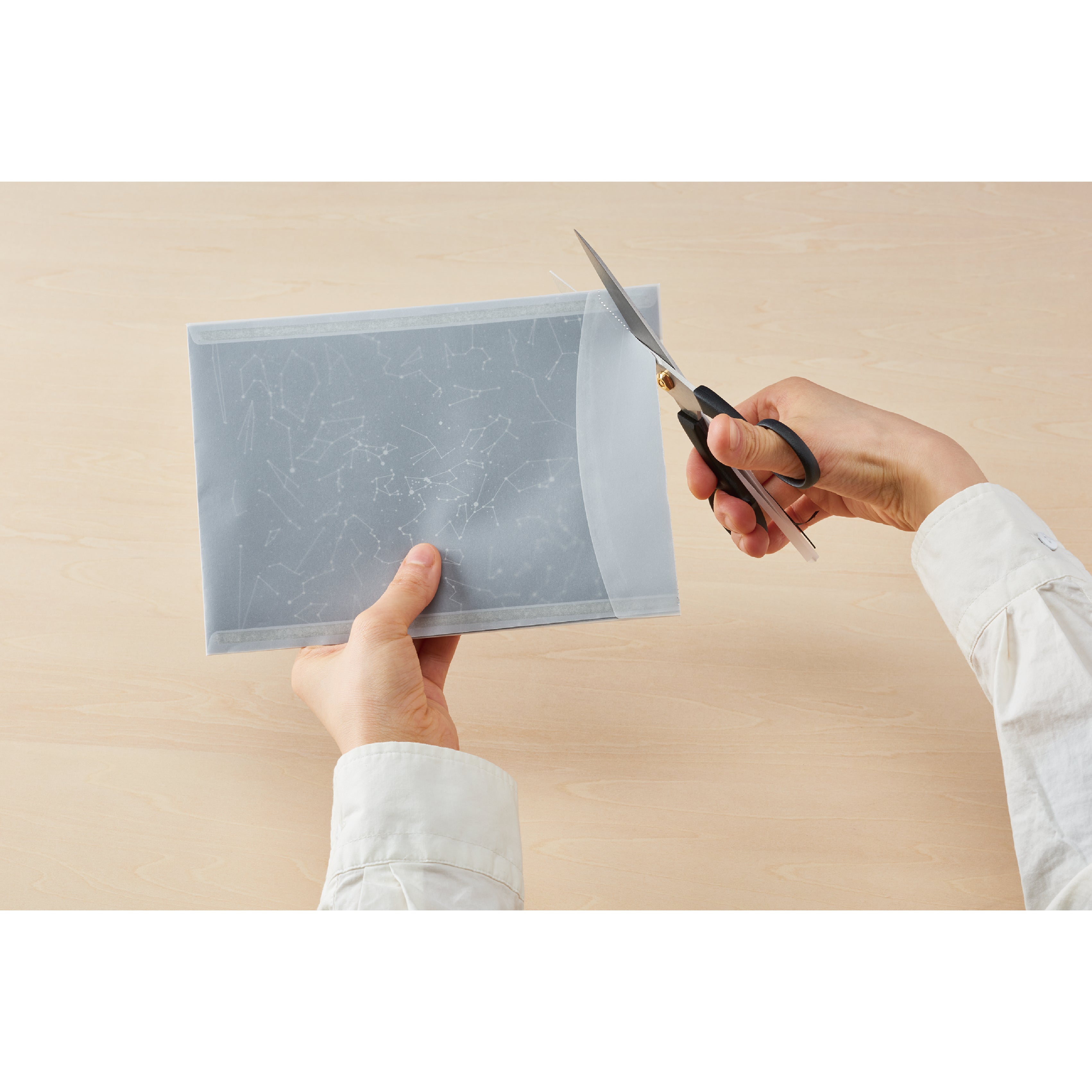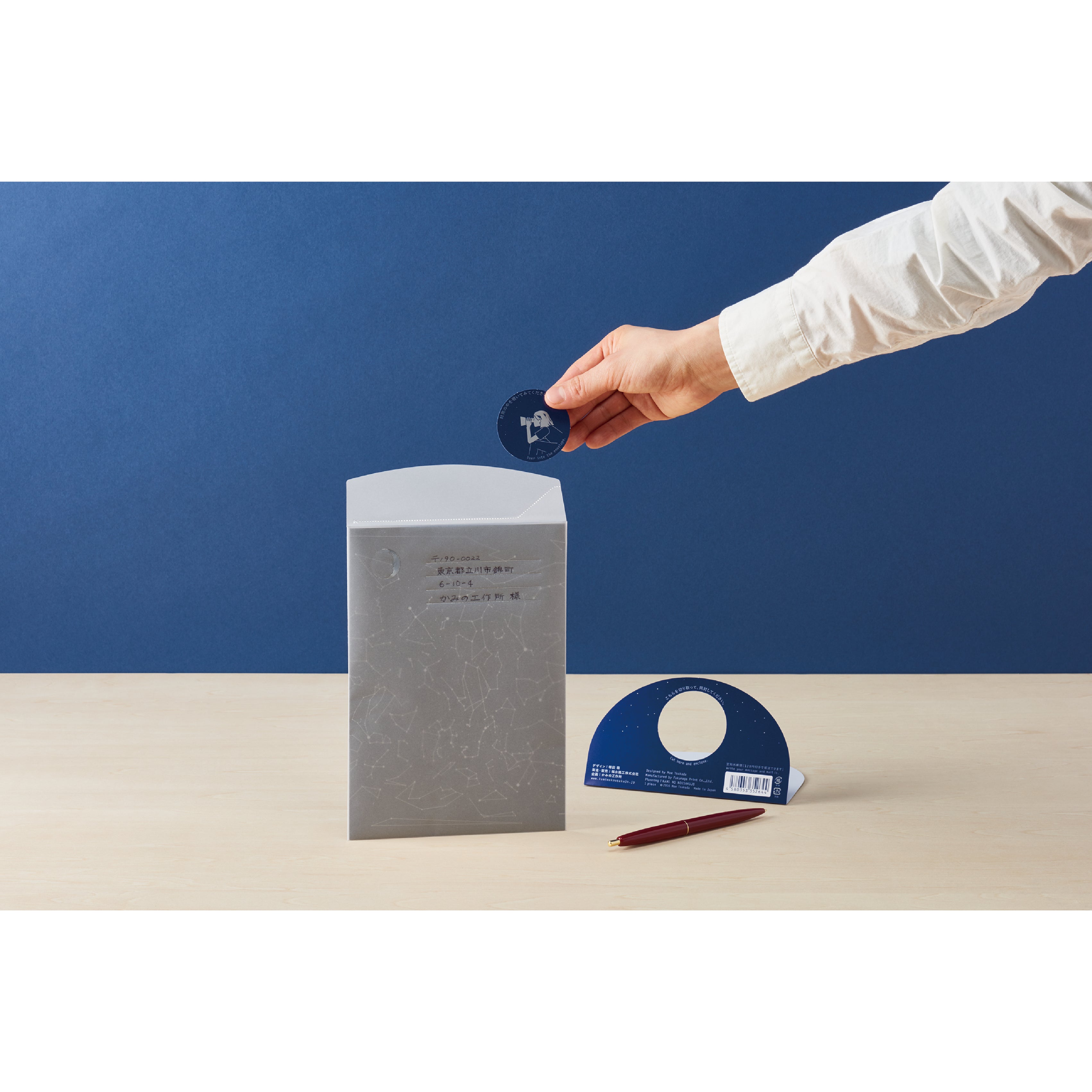 Star Filled Envelope
A small star for someone special.
With the advance of civilization, these tiny lights in the night sky have become harder to see in bright cities.
However the heavens still light up in areas away from artificial light.
Send a sky full of stars to someone who has little chance to see them.
Give a small gift of soothing nature.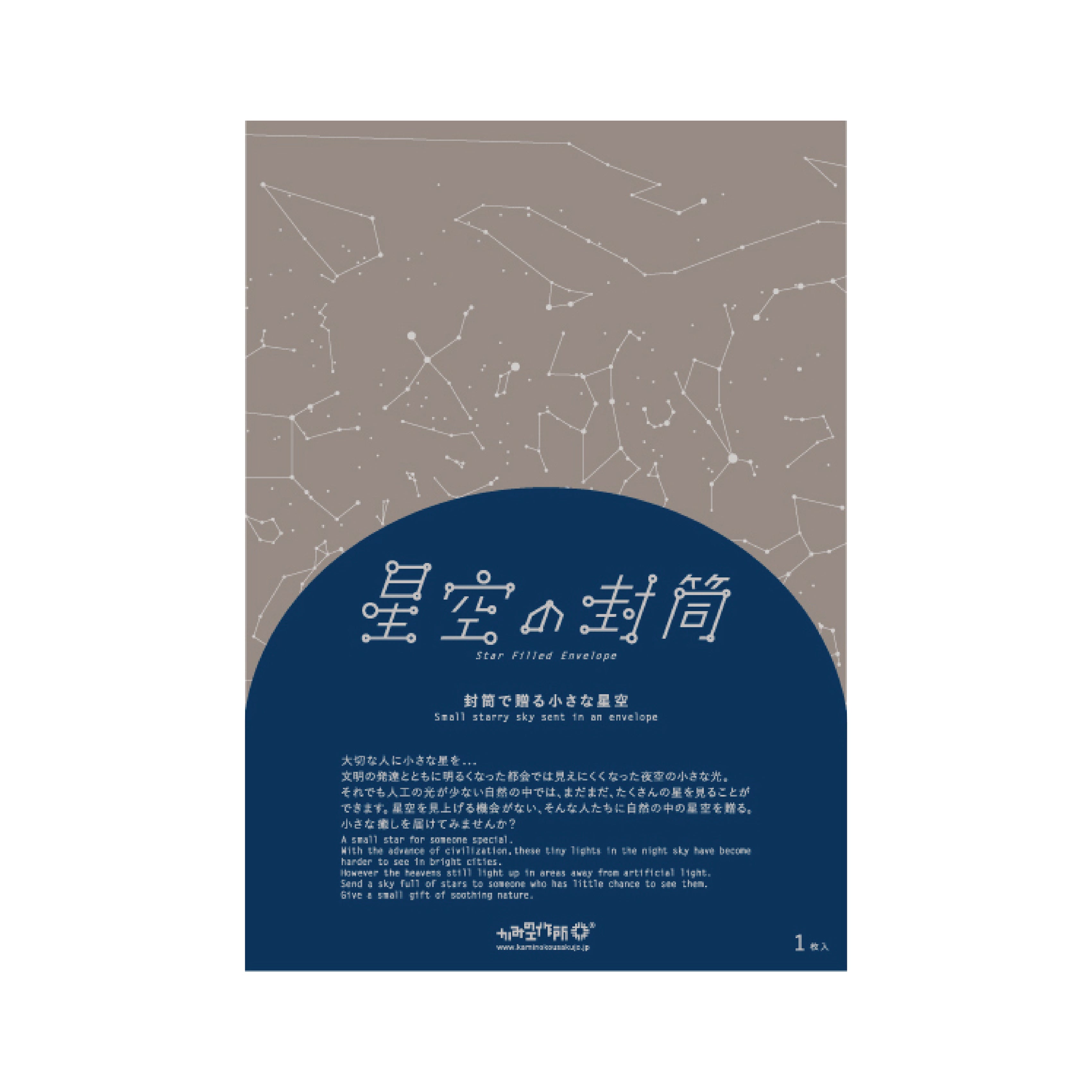 Main body paper
Outer: GL Tracing / Inner: Bianconero
content
1 sheet
*It can be mailed with a 120-yen stamp as non-standard-sized mail.
Note
*Please note this product contains 1 piece of envelope.
"Paper Card Design Competition 2015" Excellence Award
COMMENT
Maruhashi Hirohumi
During the day when the sun was shining brightly, when I opened the starry sky envelope and looked into it, there were shining stars spread out inside.
When I live in Tokyo, I find myself walking around looking down at the night sky instead of looking up at the stars because I can't see the stars.
I was reminded of the stars at night, and it made me wonder where I should go on a trip next time.