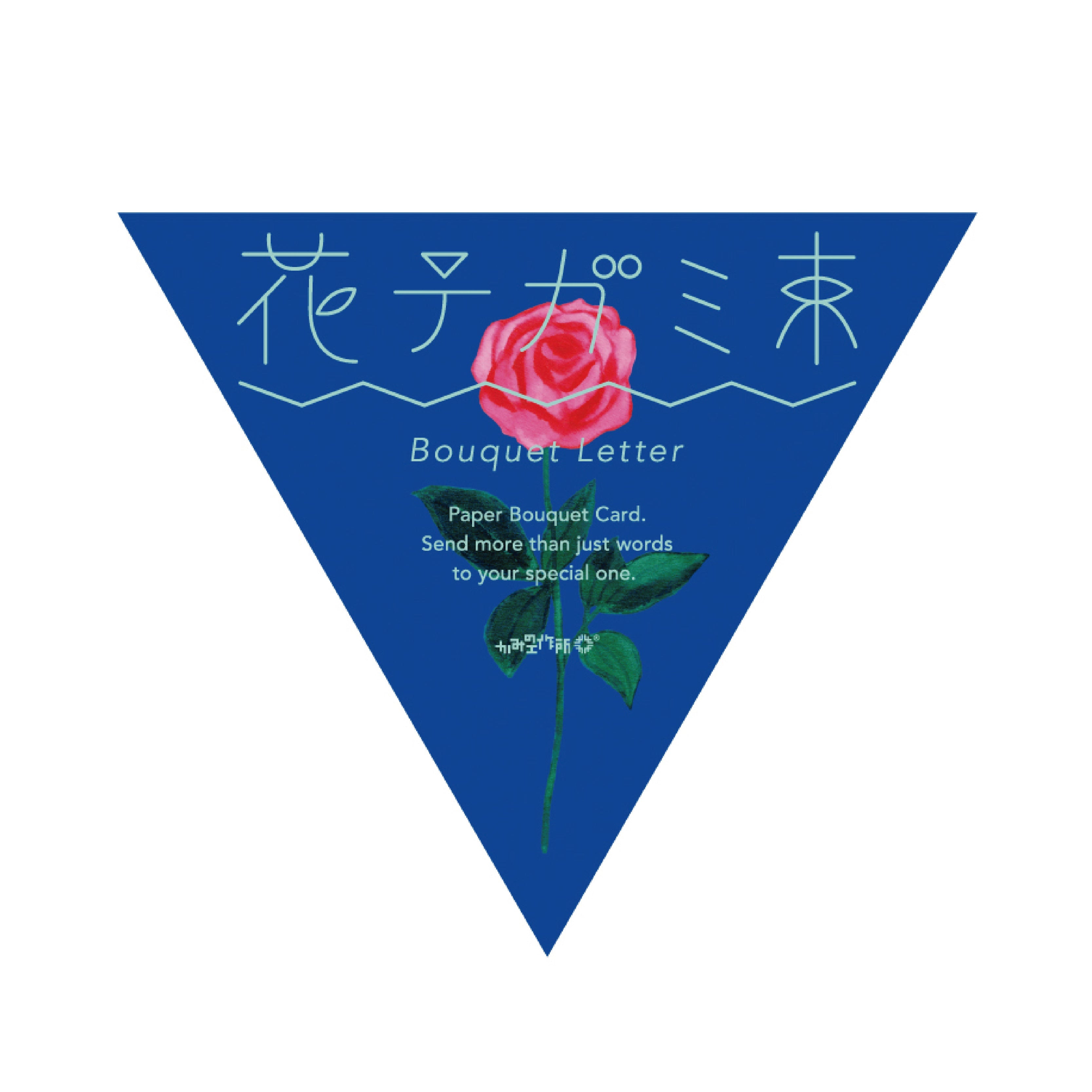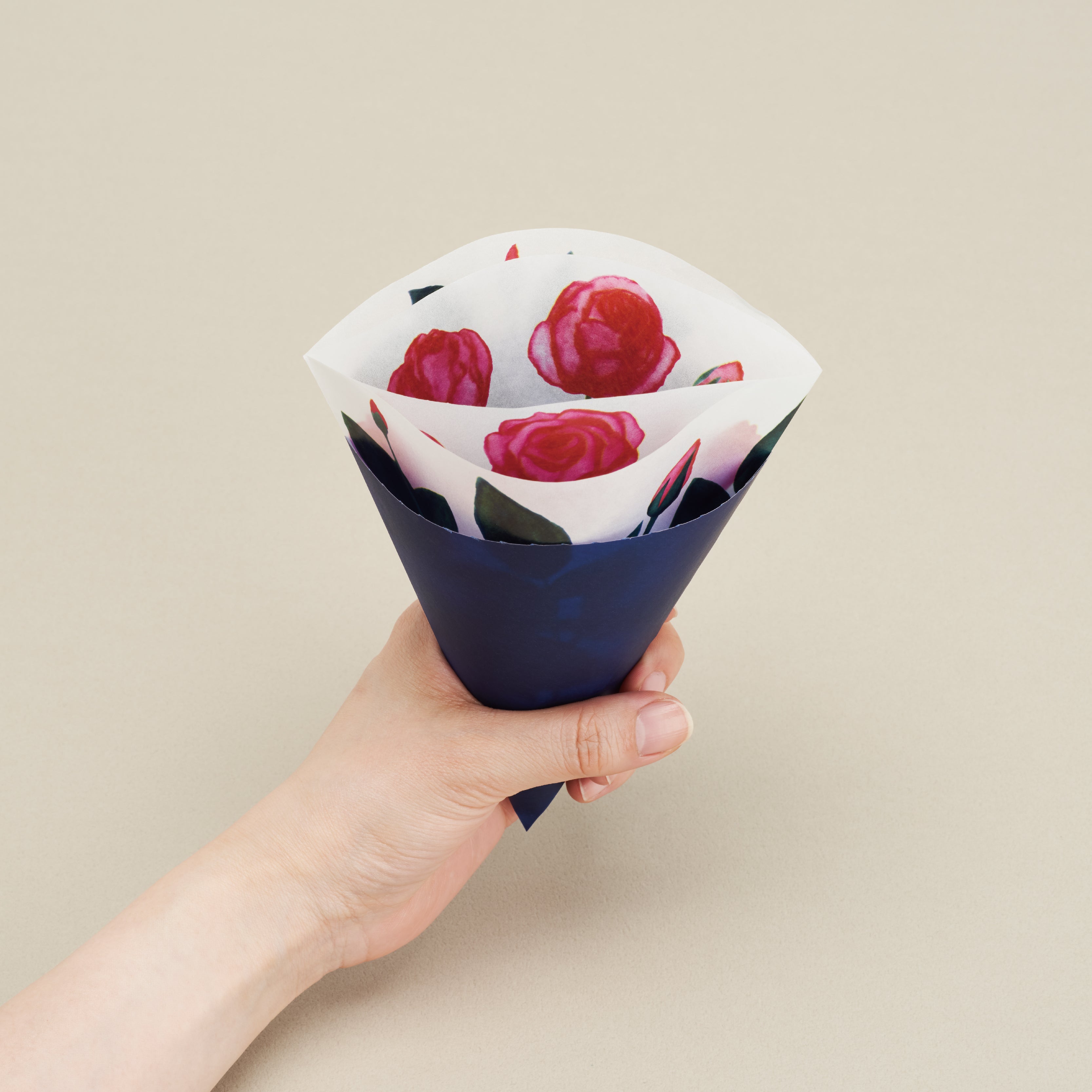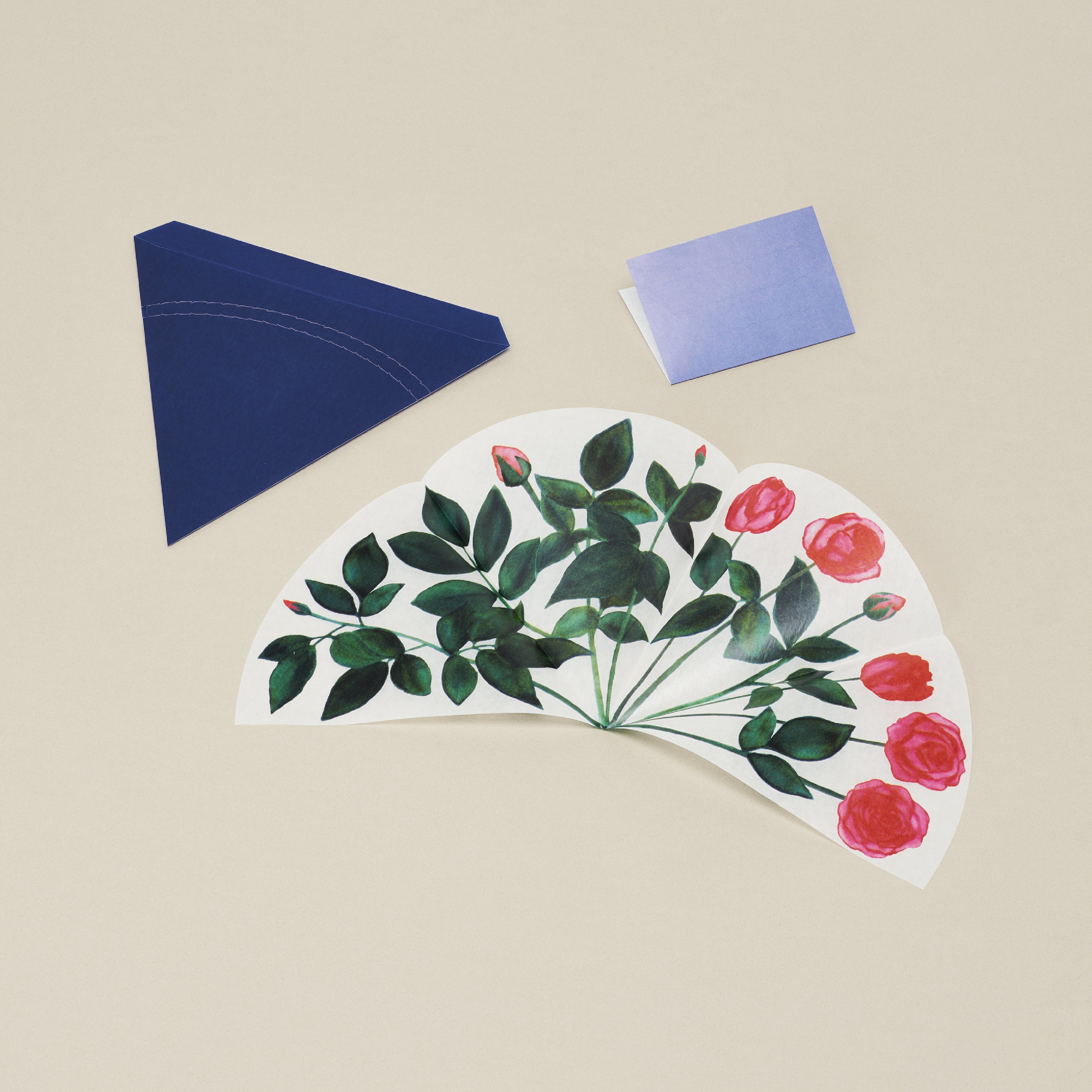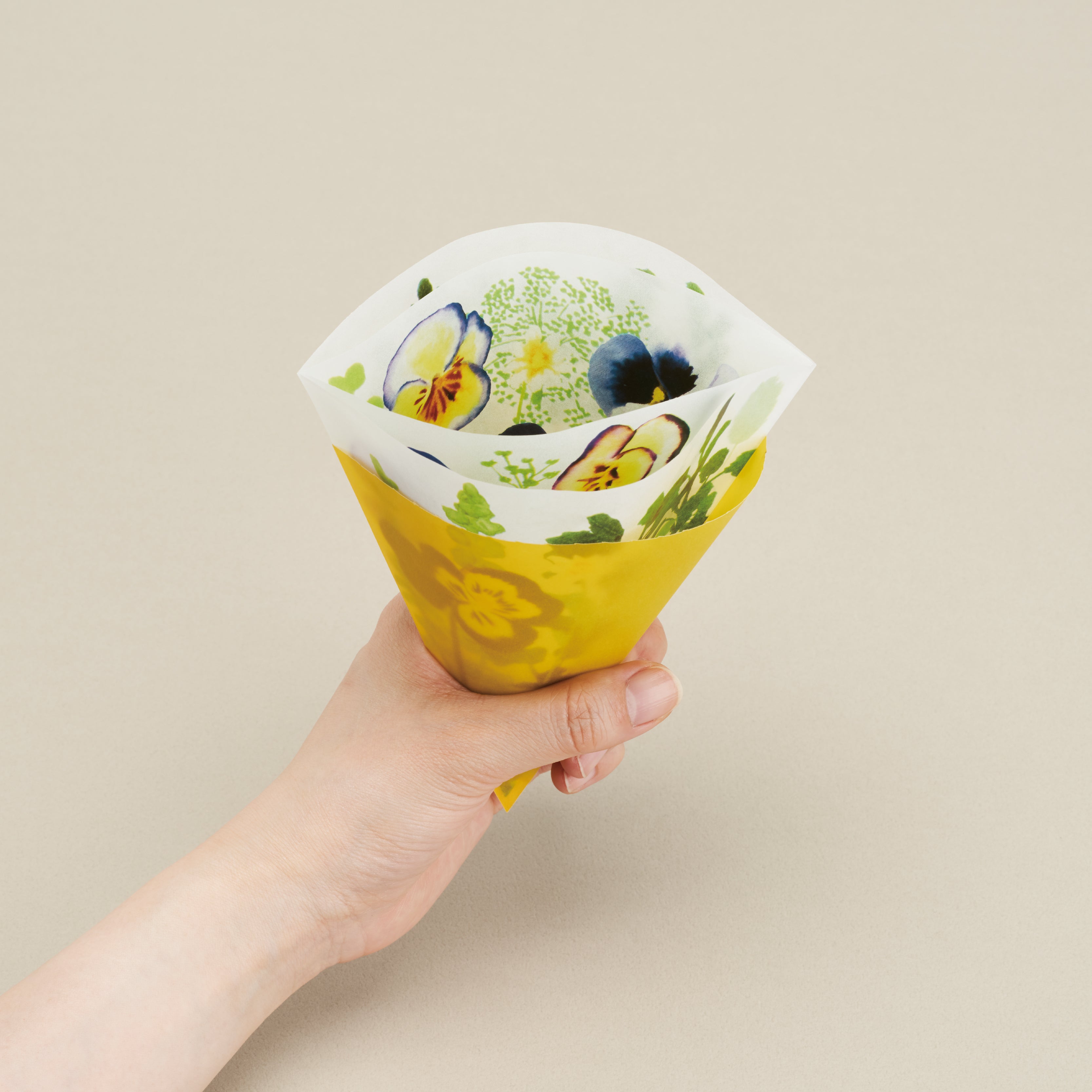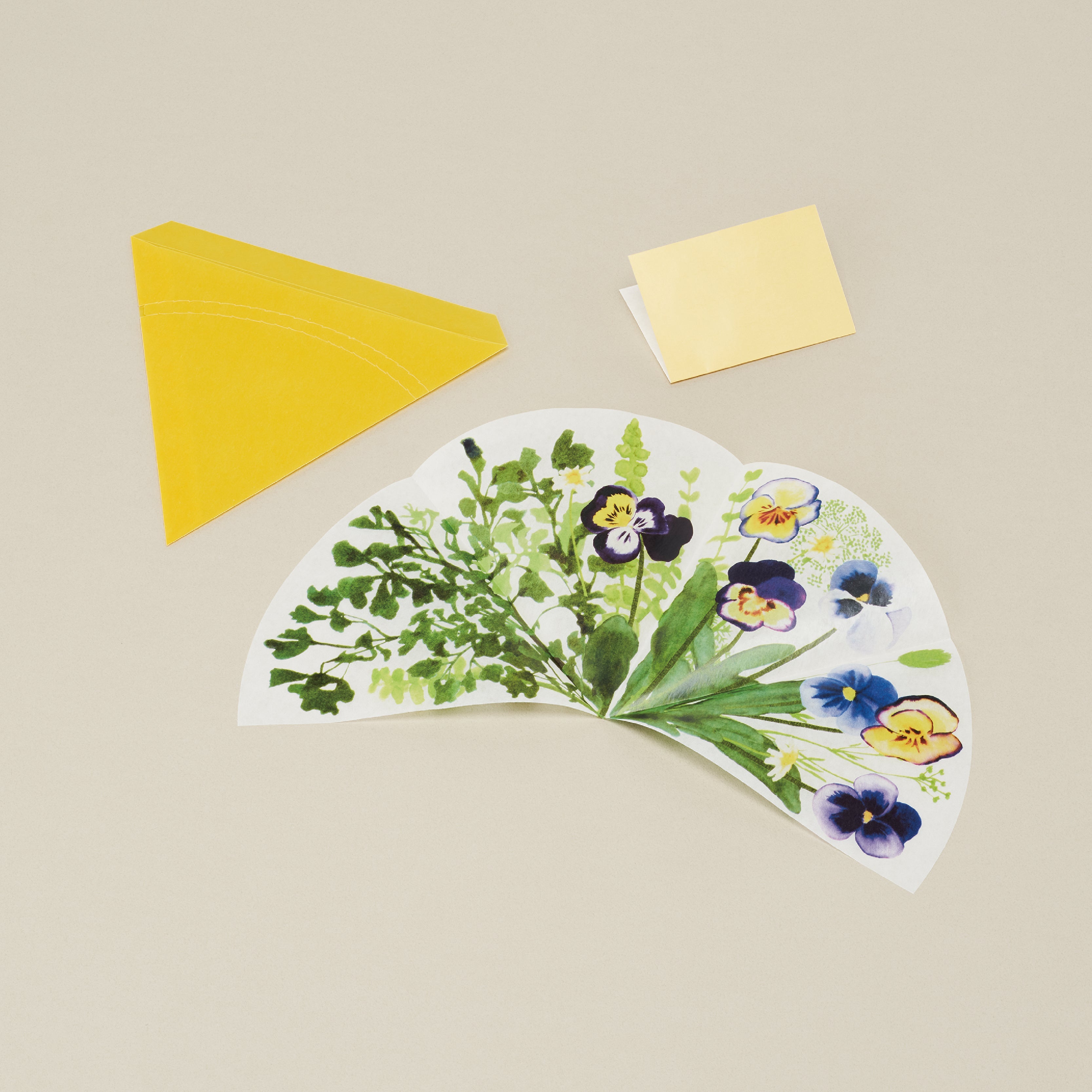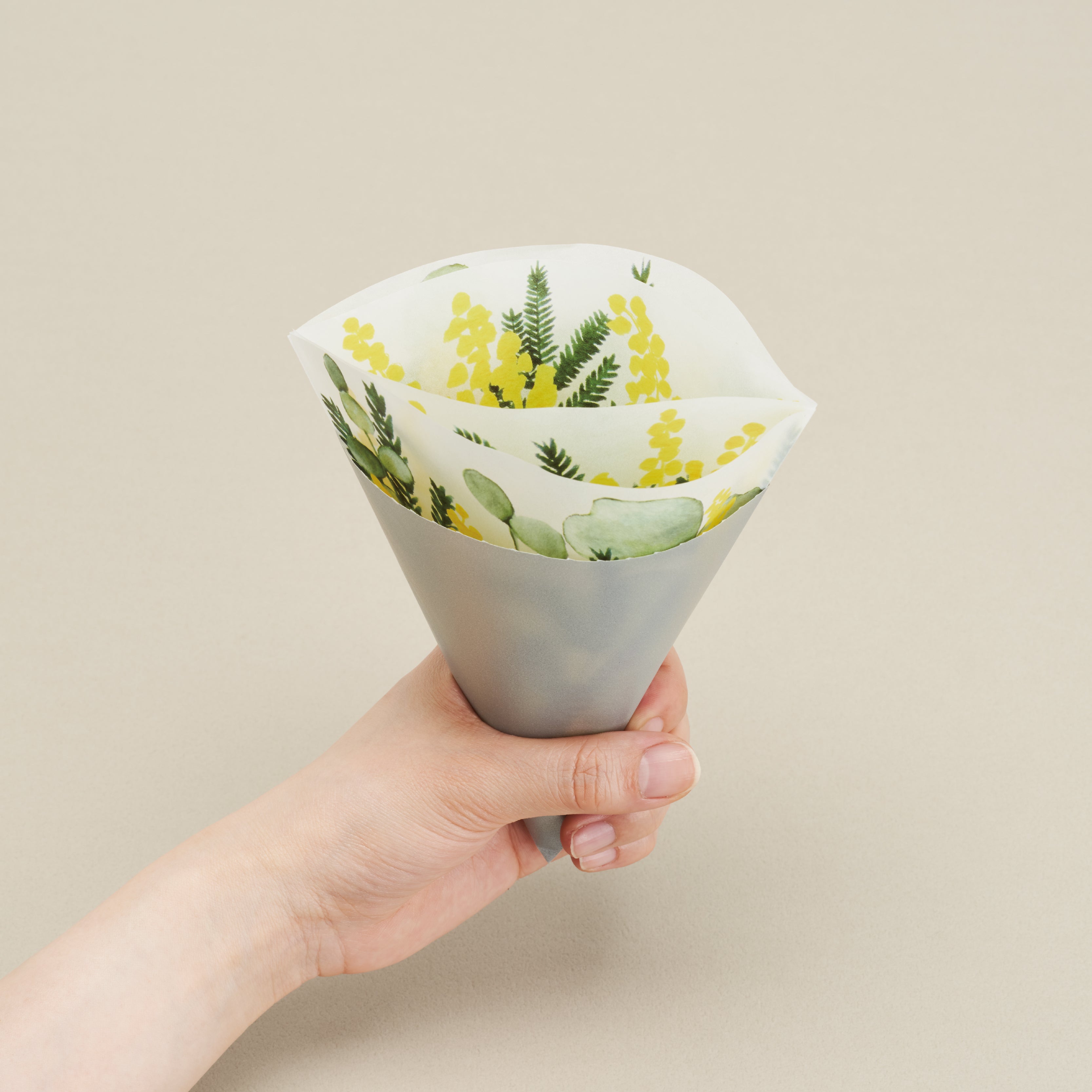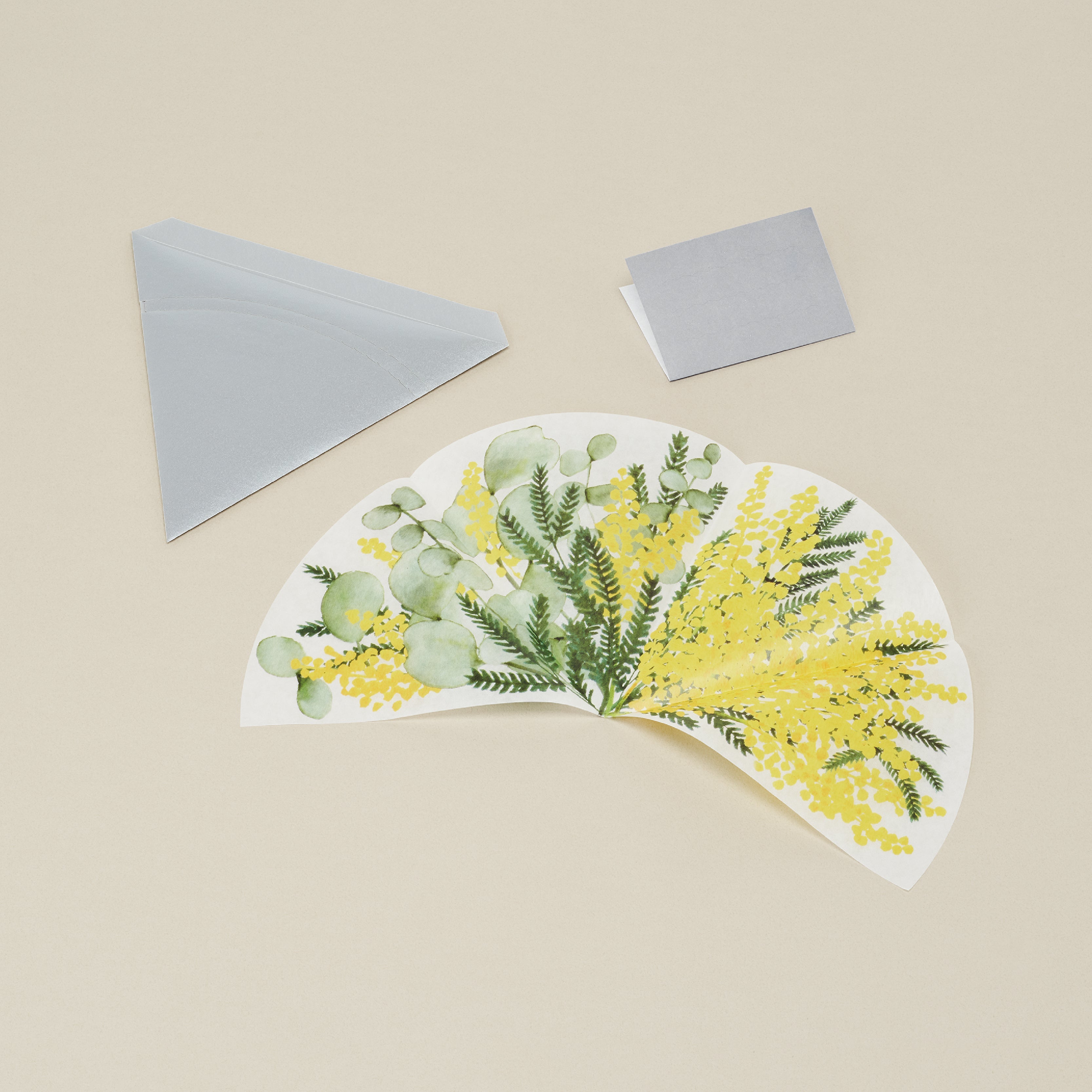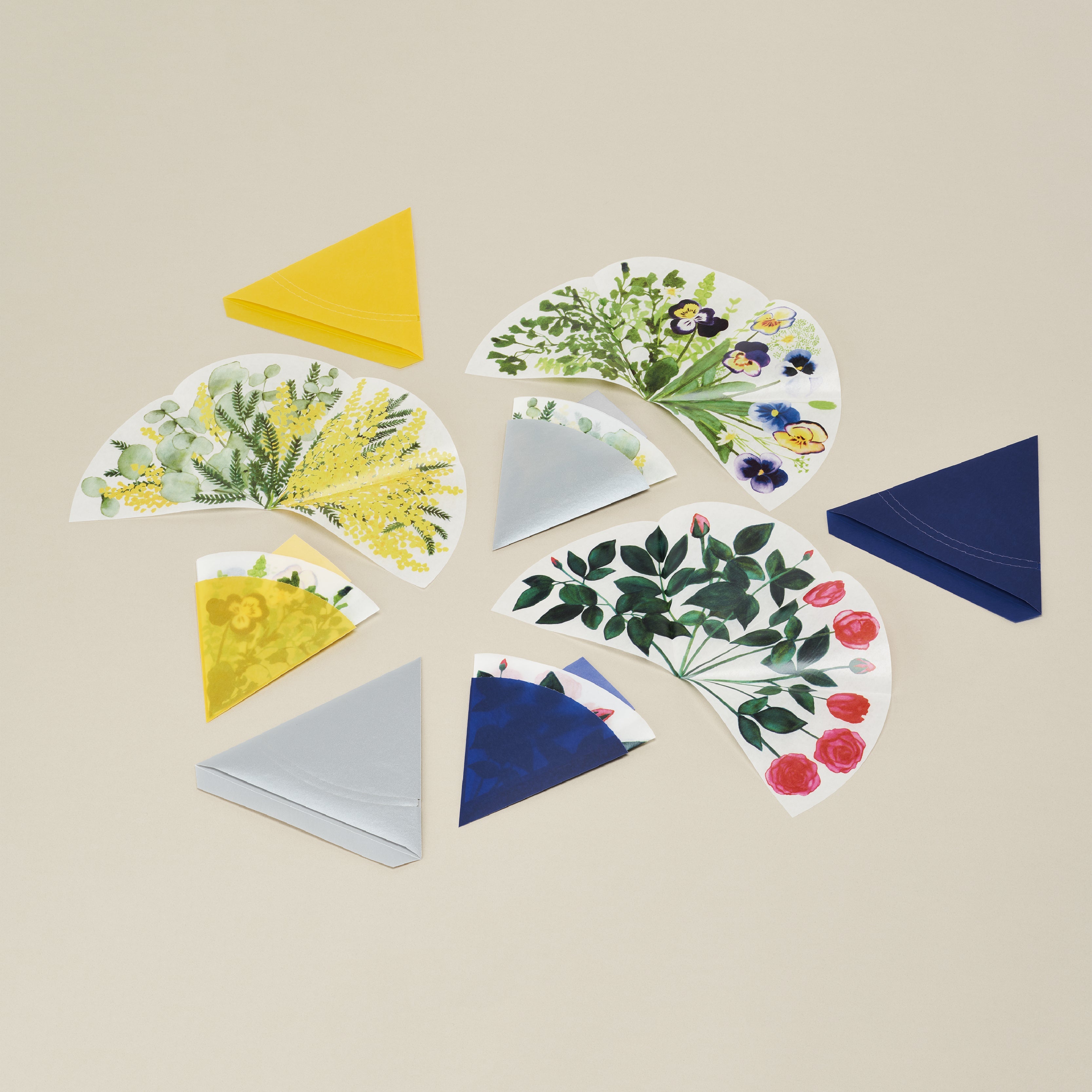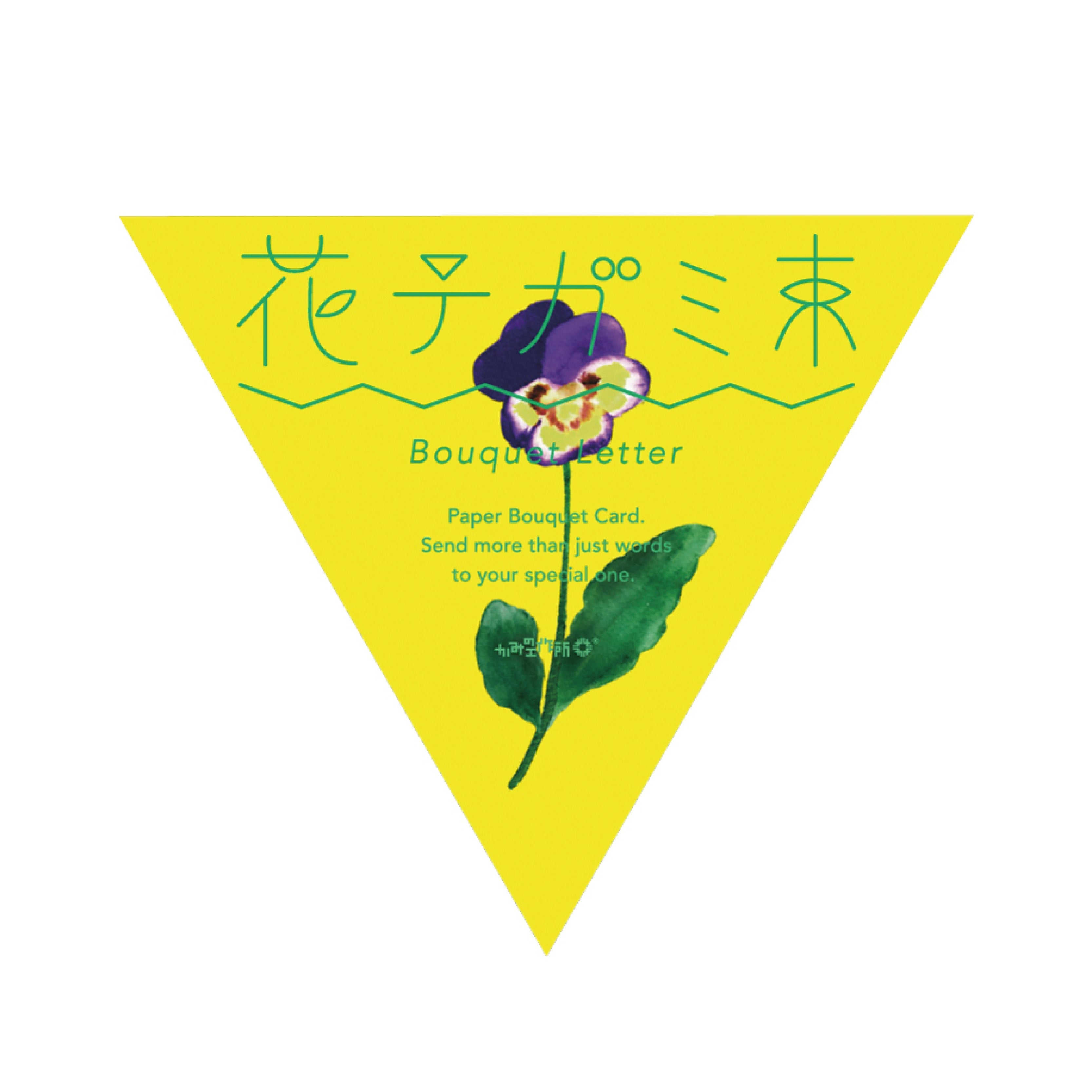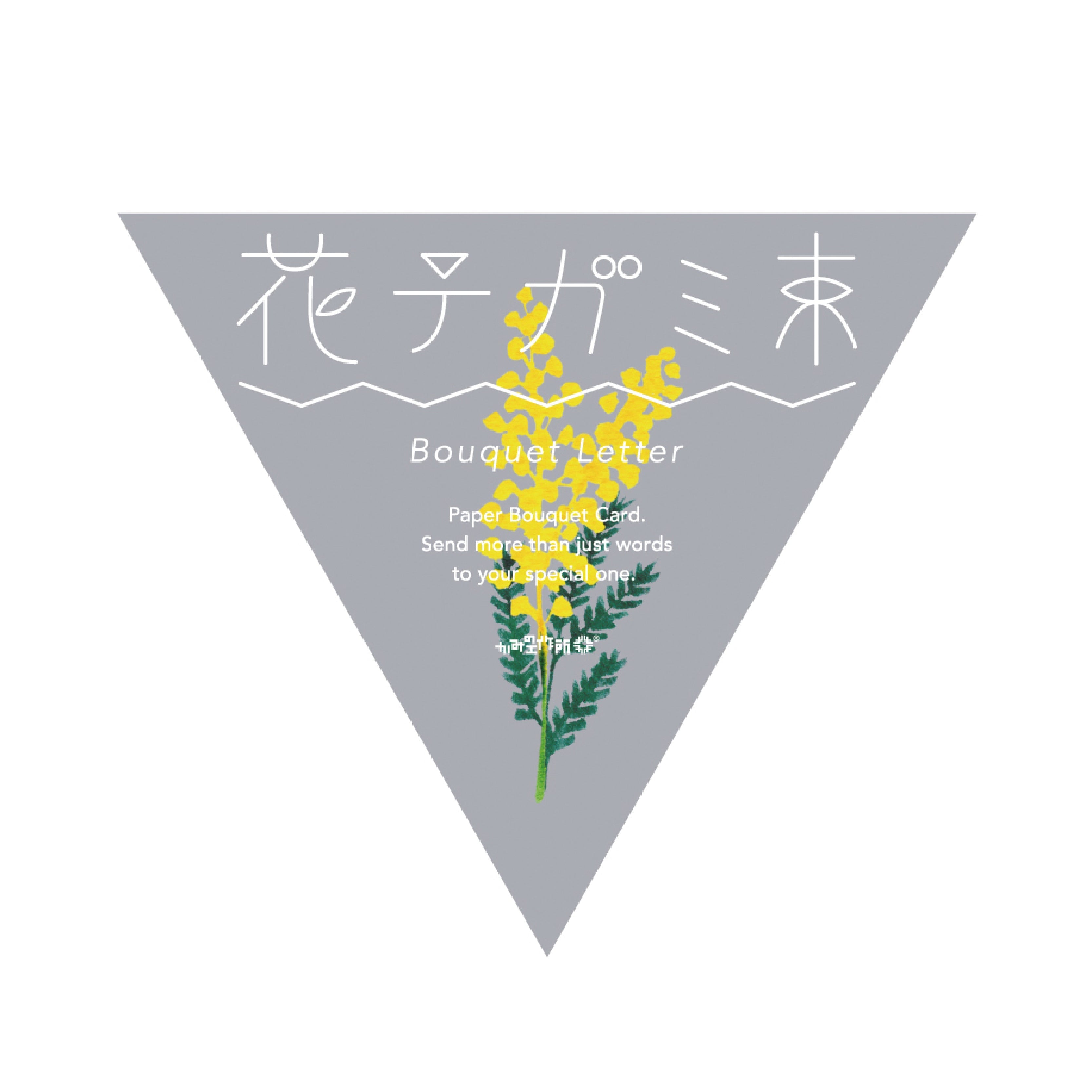 Bouquet Letter
Open the triangular envelope to reveal a bouquet of delicate paper flowers. Send a little surprise and joy to give more meaning to your message.
Three types of bouquet each with its own meaning in floral language.
Send more than just words to your special one.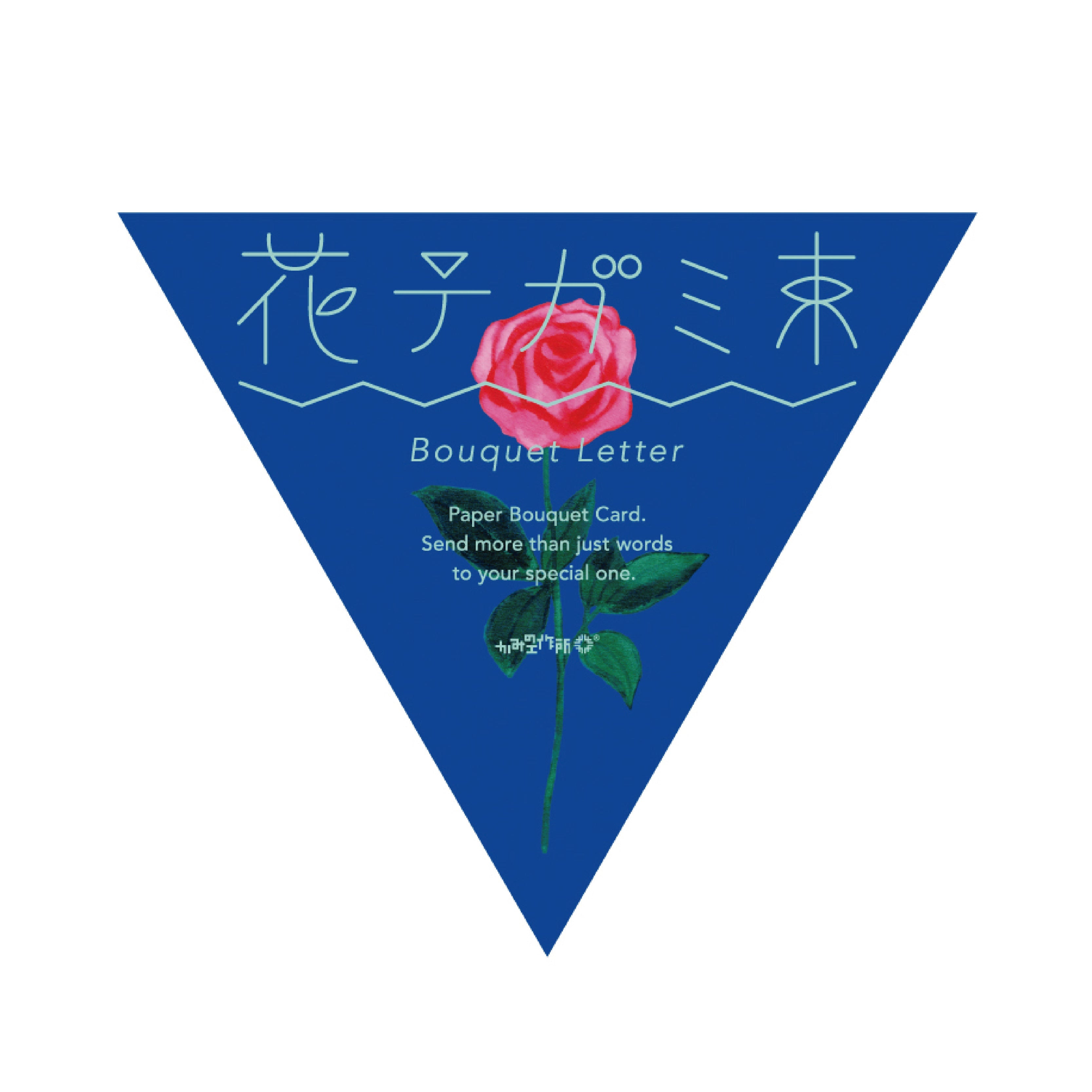 Main body paper
Body Glassine paper, Envelope Chromatico
Note
"Paper Card Design Competition 2020" Award for Excellence
COMMENT
YUKI Akari
Due to my job, I often send letters. Like a bouquet gently wrapped in thin paper, this is a card you want to use when you want to send important words.
WATABE Chiharu
For the past two years, I have been sending postcards to my mother, who is in her mid-80s and lives alone. I found the "Flower Letter Bundle" at the "SUPER PAPER MARKET" store and sent it to my mother, who loves flowers. I felt that both the sender and the recipient would be happy.