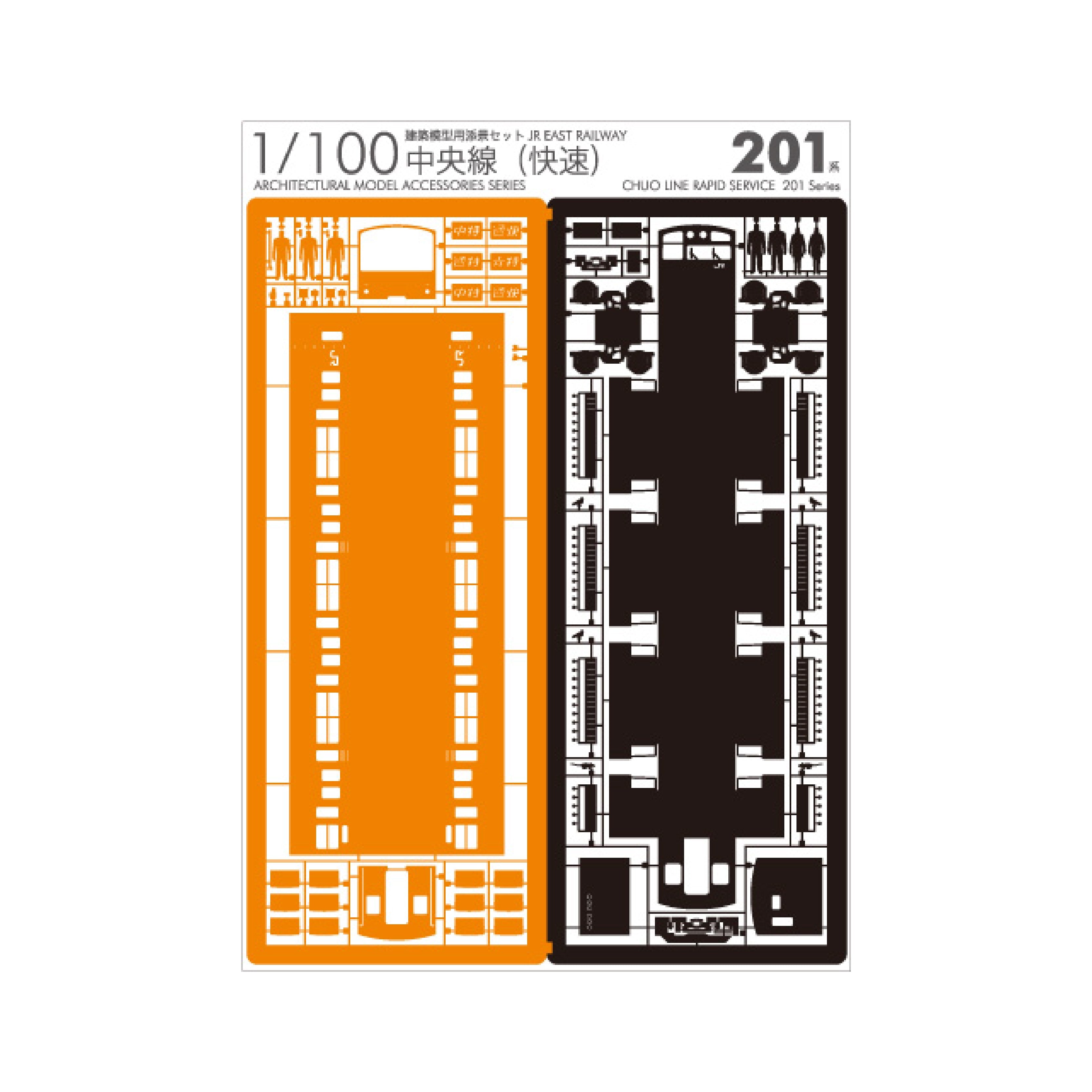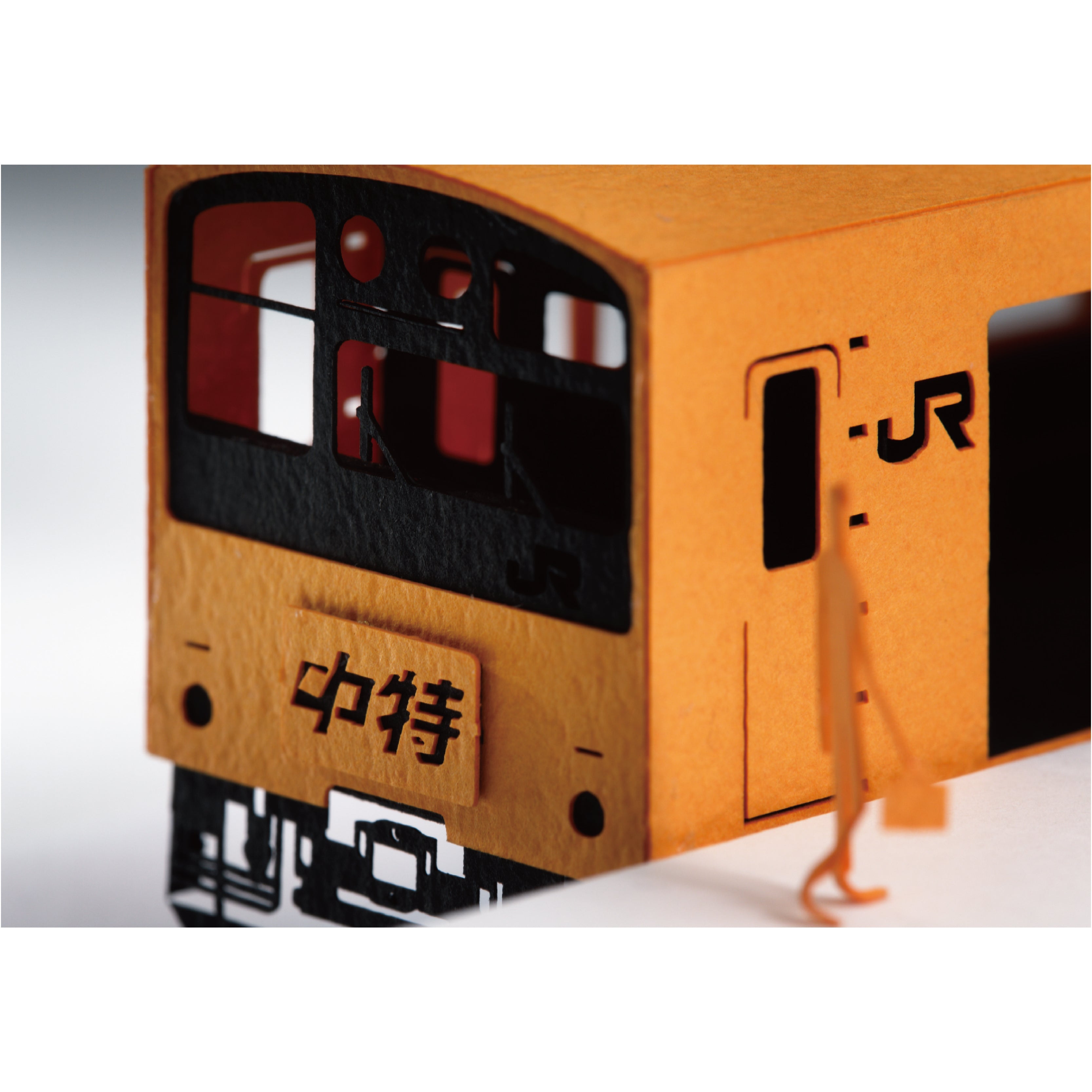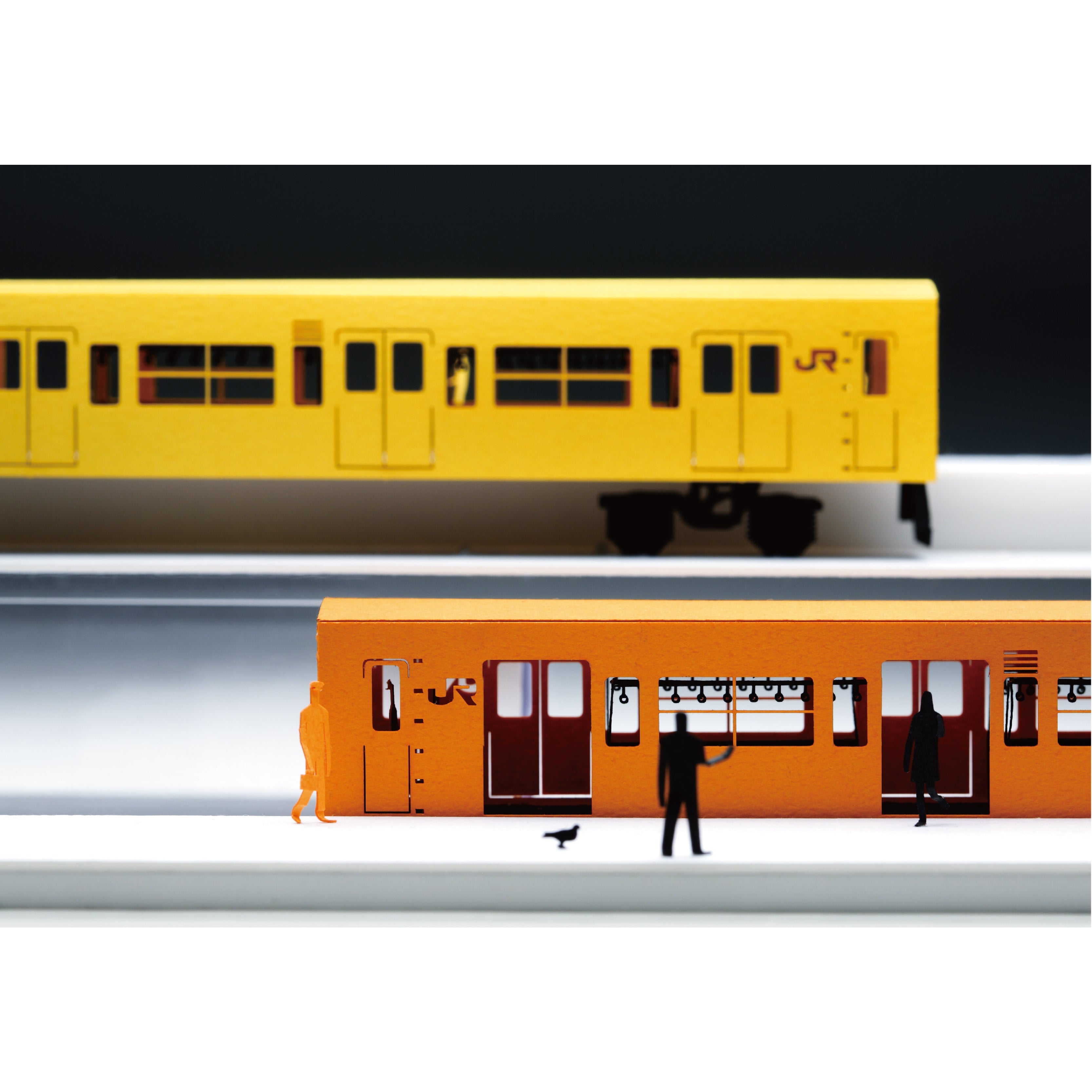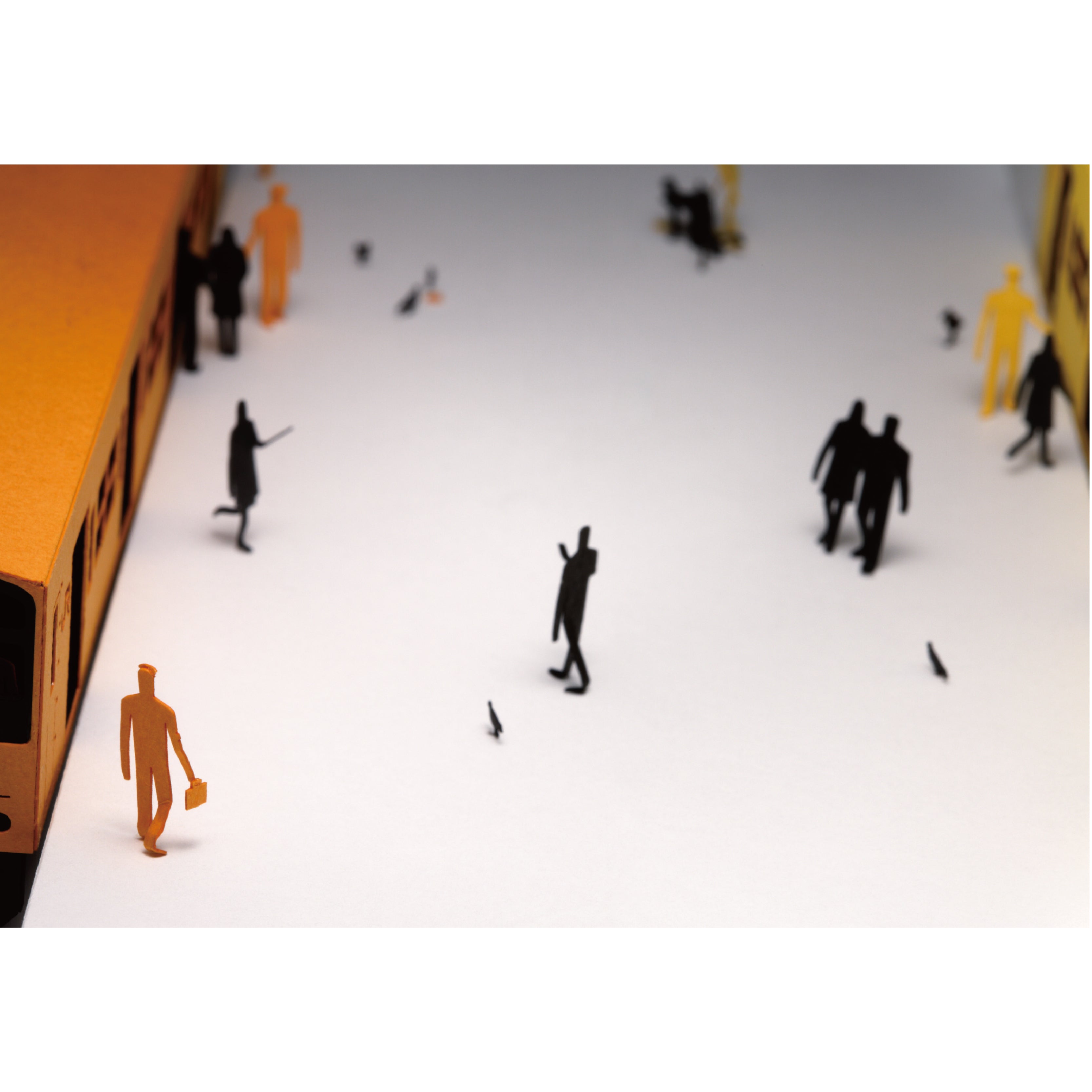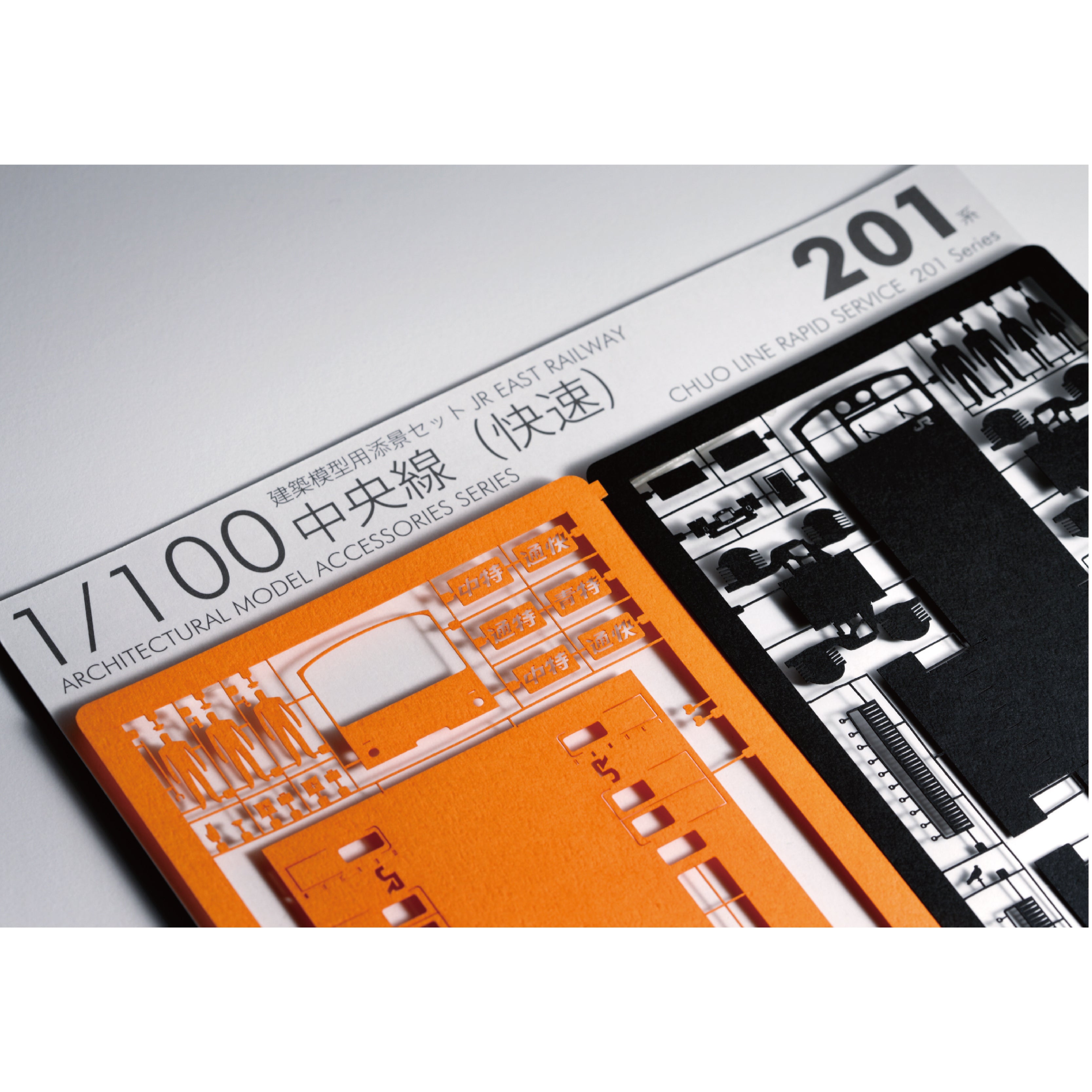 JR Chuo Line Rapid Service 201 Series
It's the JR 201 series, a special edition of the Architectural Model series. Simply detach and assemble.
Lineup features the muchi loved and but now retired orange Chuo-line 201 series train. Includes miniature seats and hanging hands. Combine with other models to create various scenes such as rush hour trains.
The Chuo-line version includes head plates for the Chuo Special Rapid service, Ome Special service, and Commiter Rapid service.
The simple modeling which omits fine details is highly versatile and accentuates the sense of scale.

---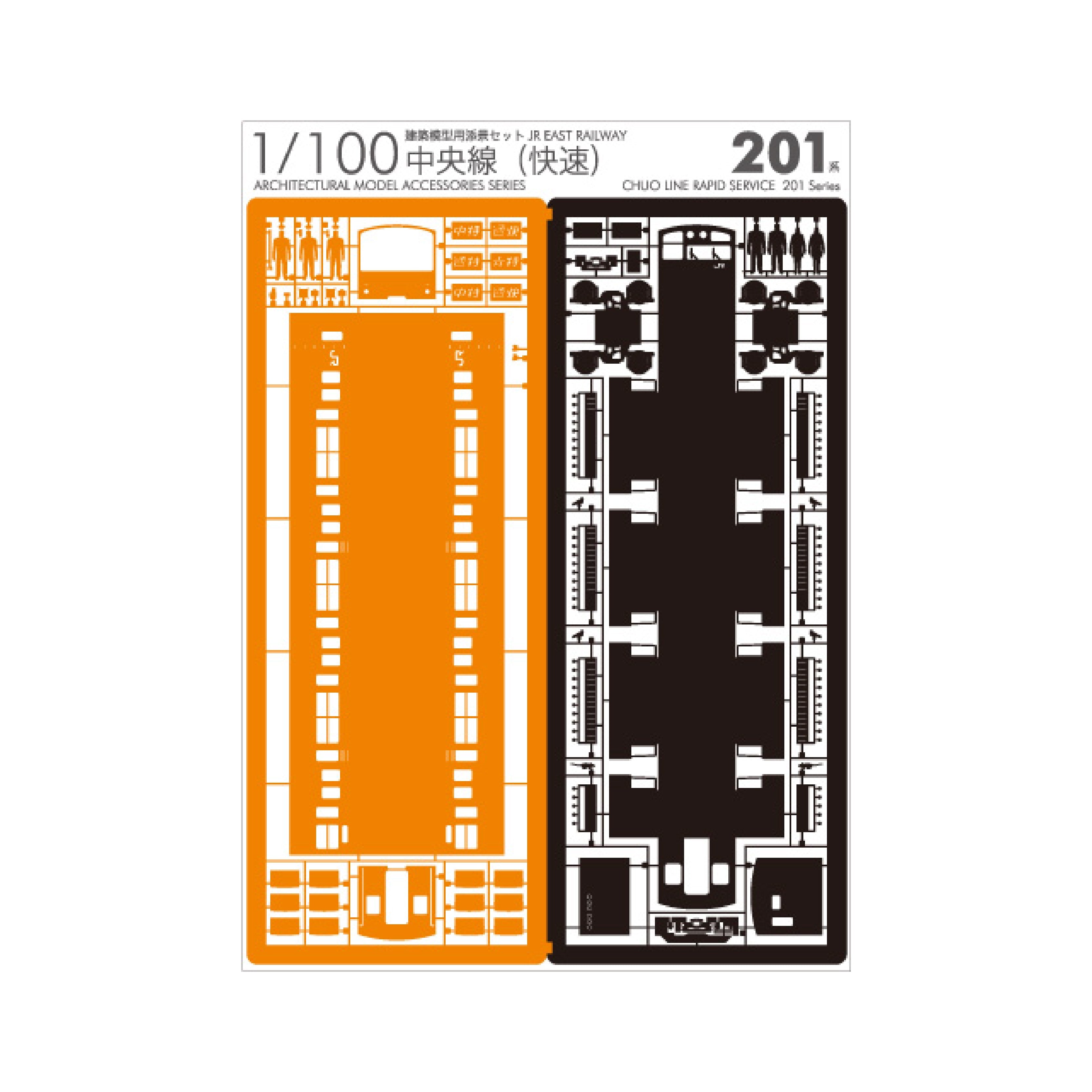 content
JR 201 series leading car, driver, station staff, magic hand to pick up lost items, etc.