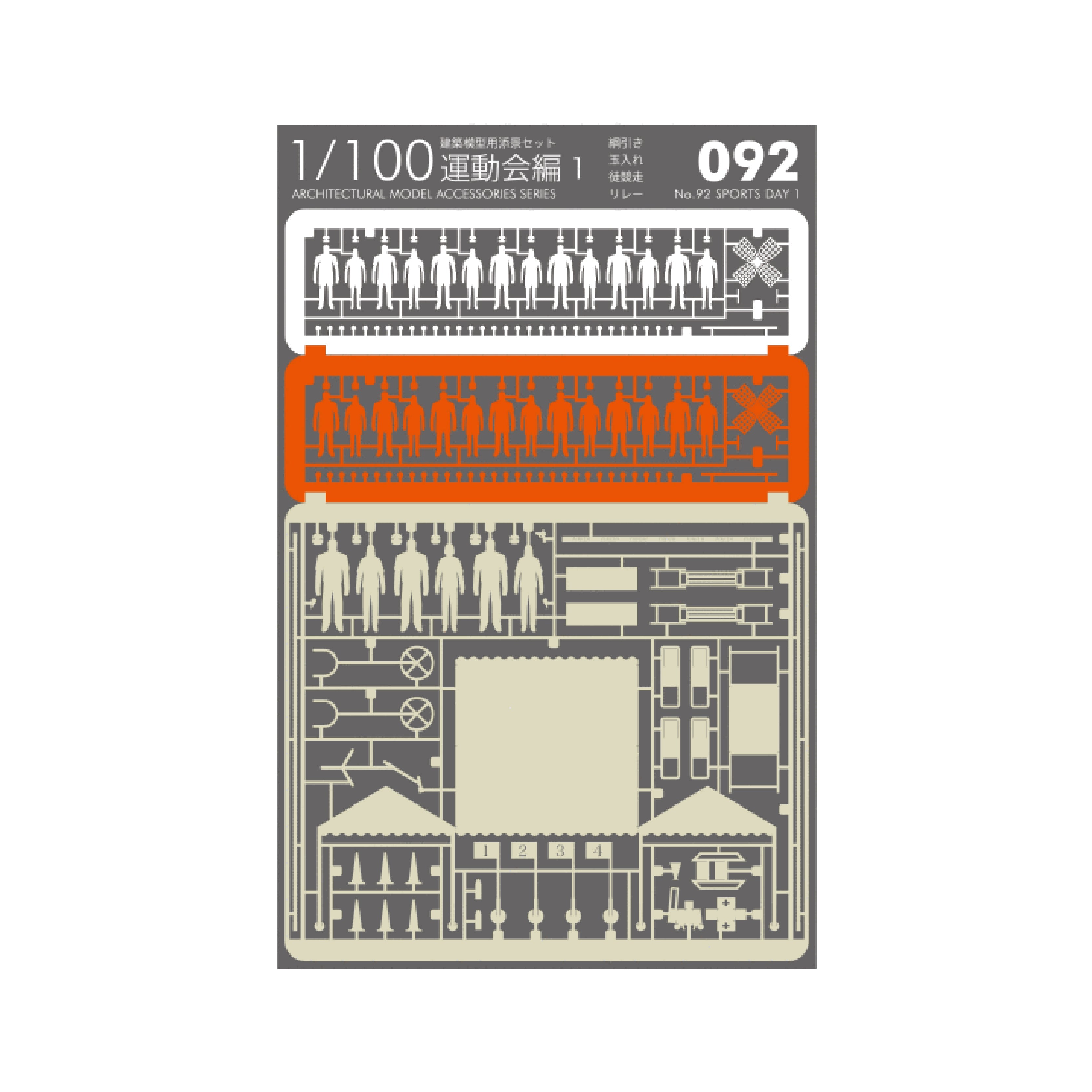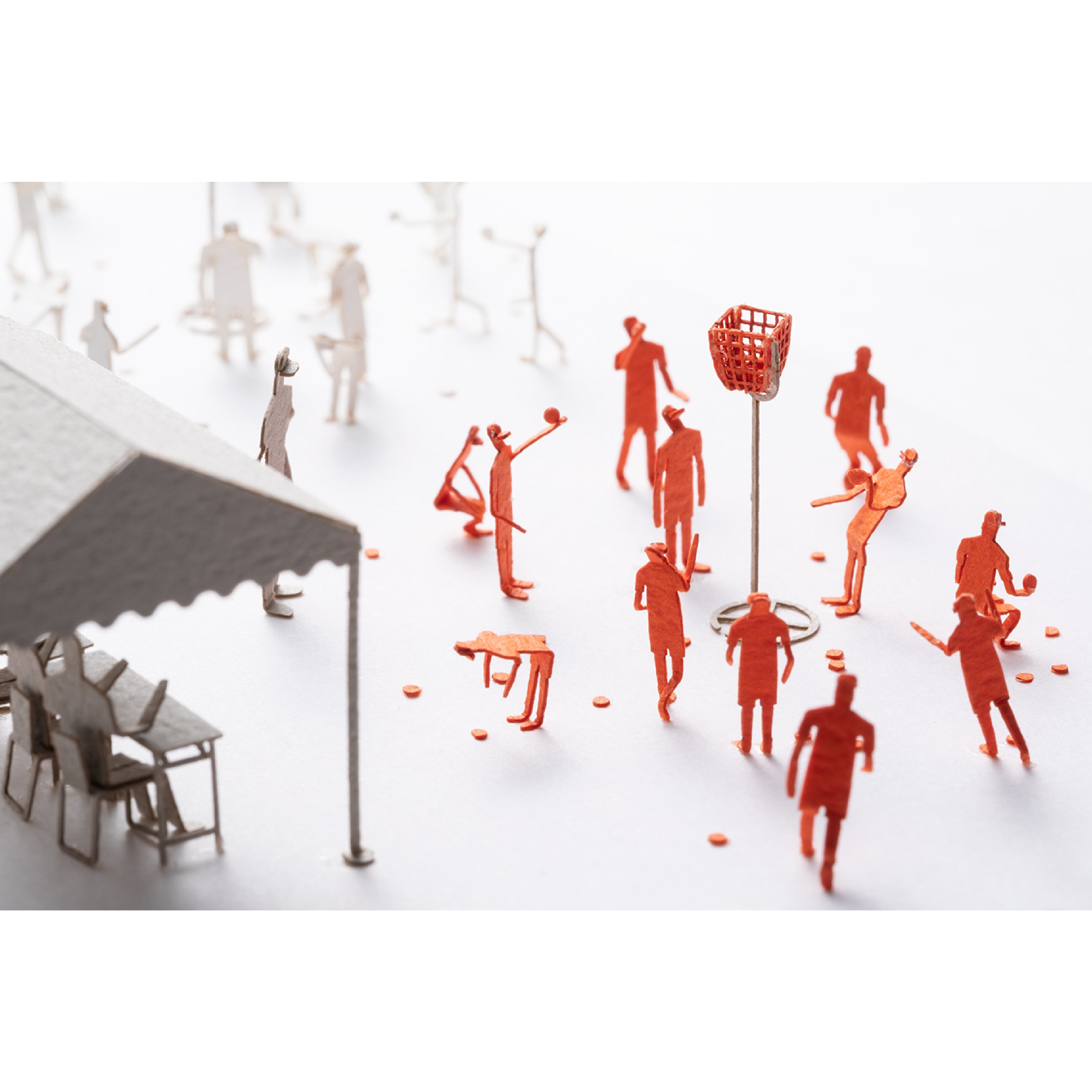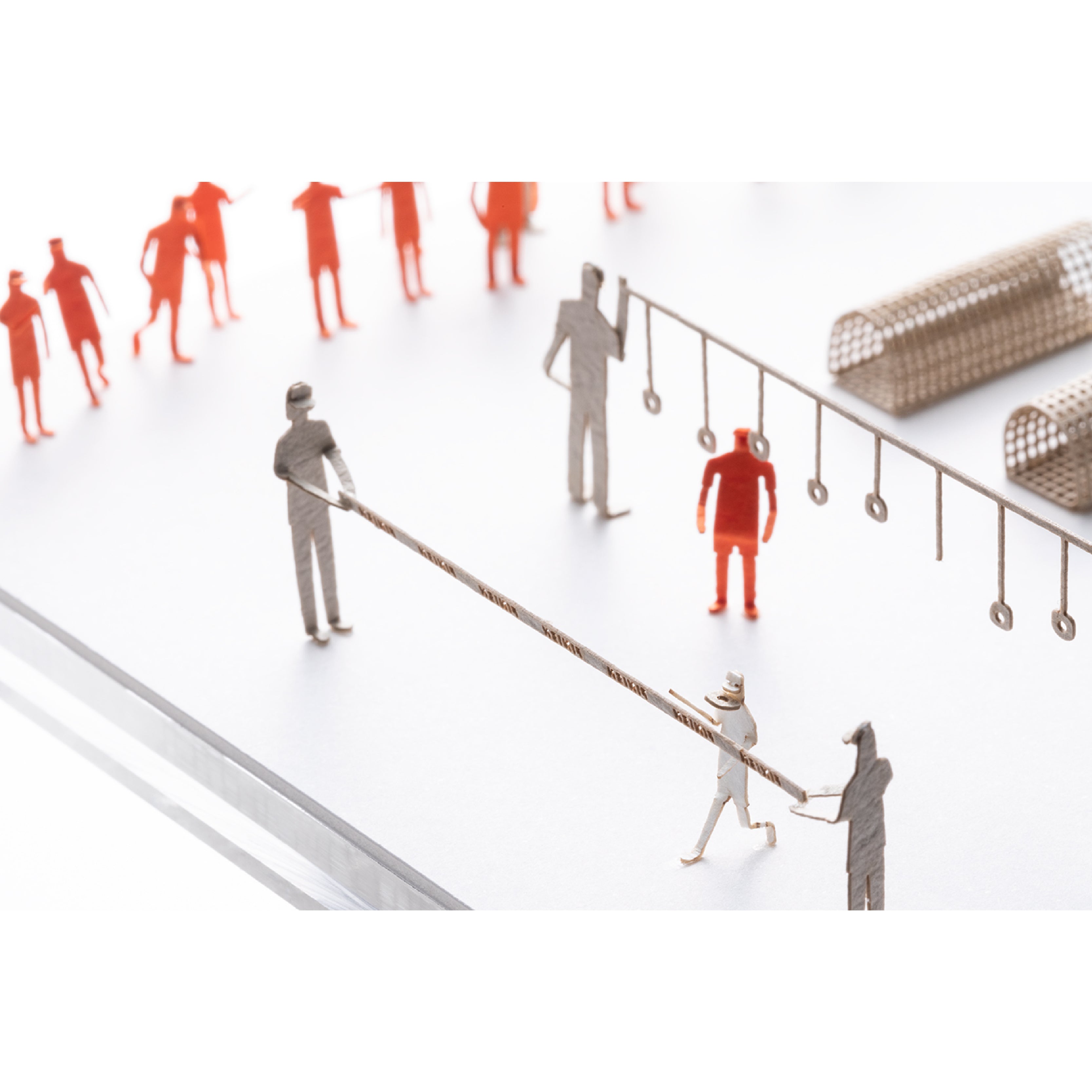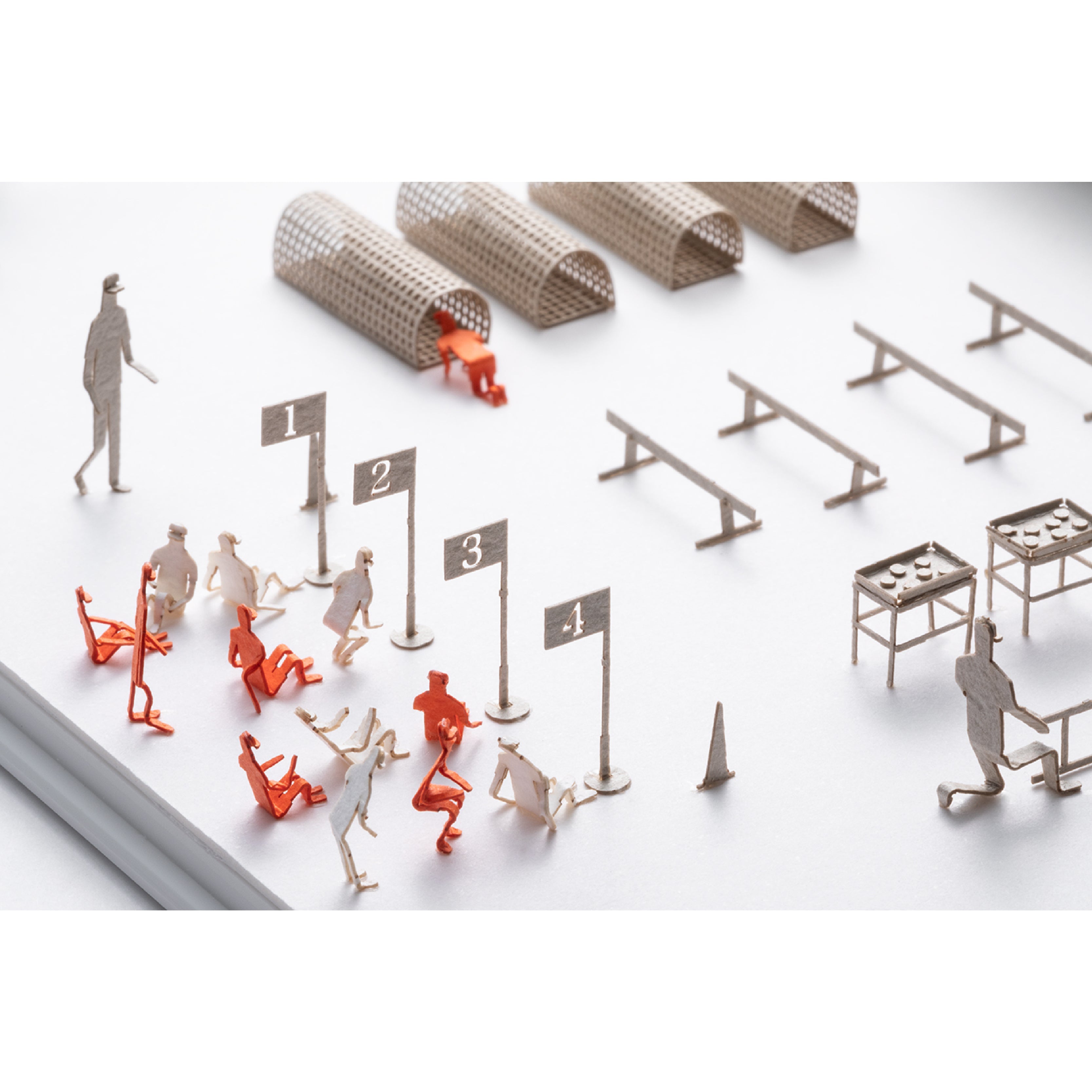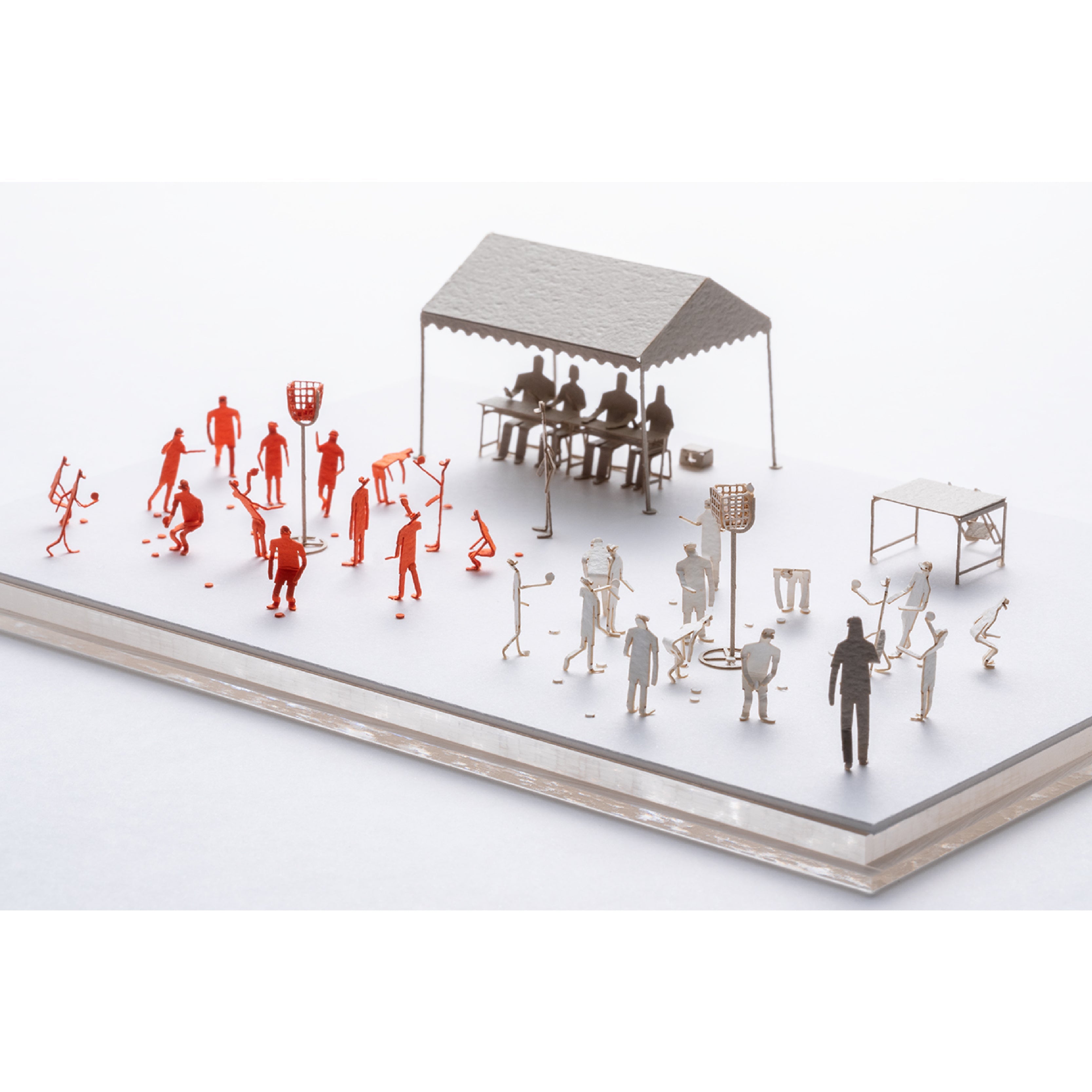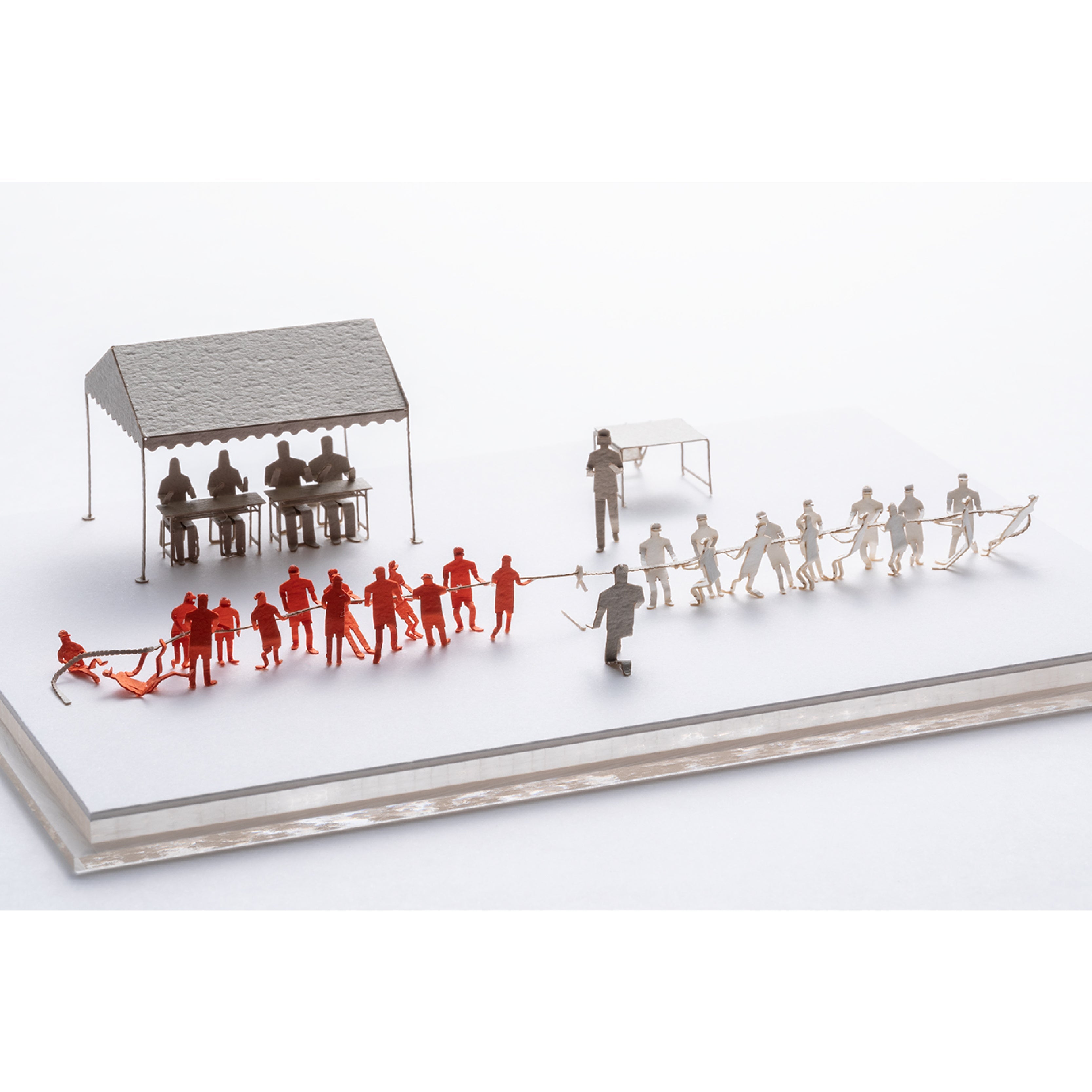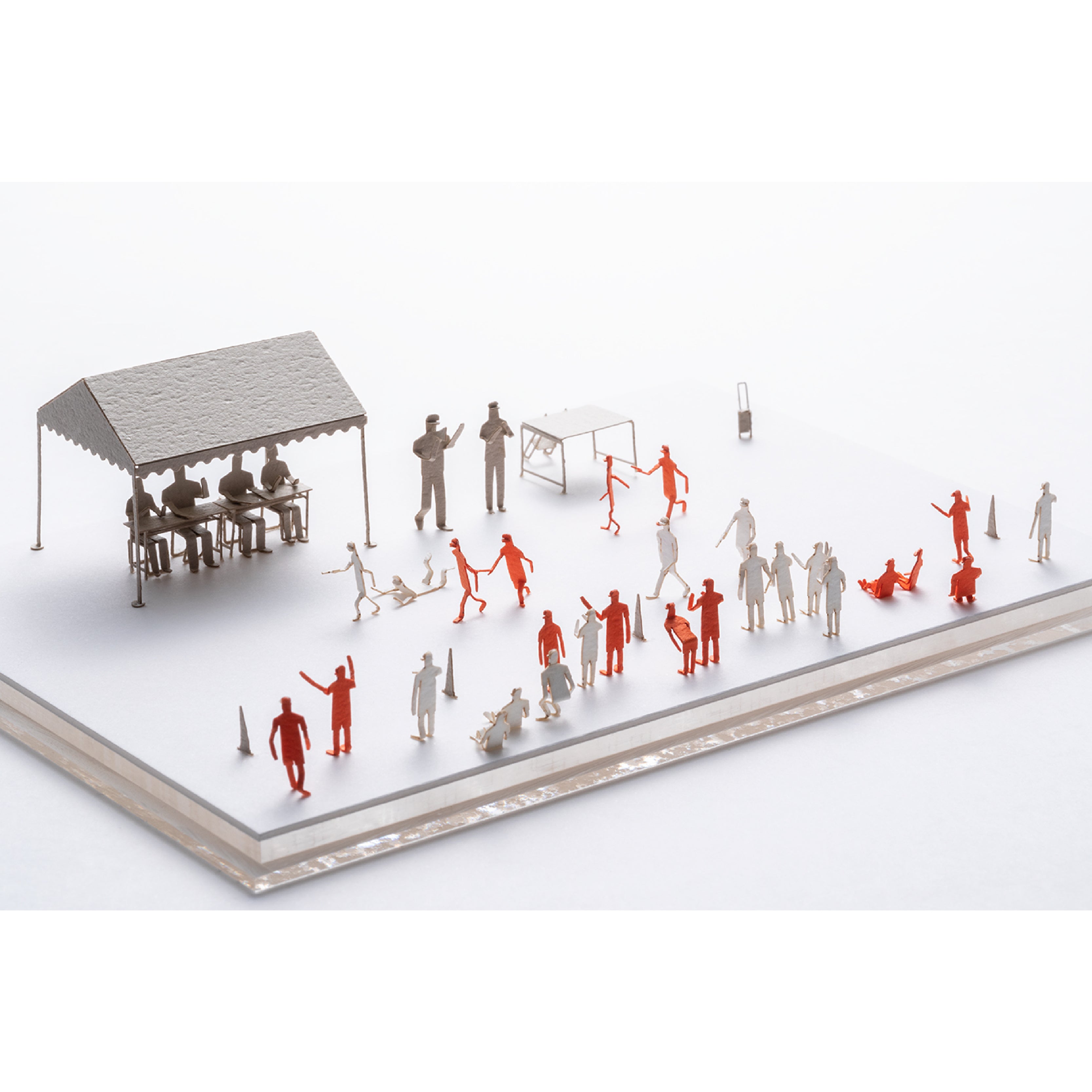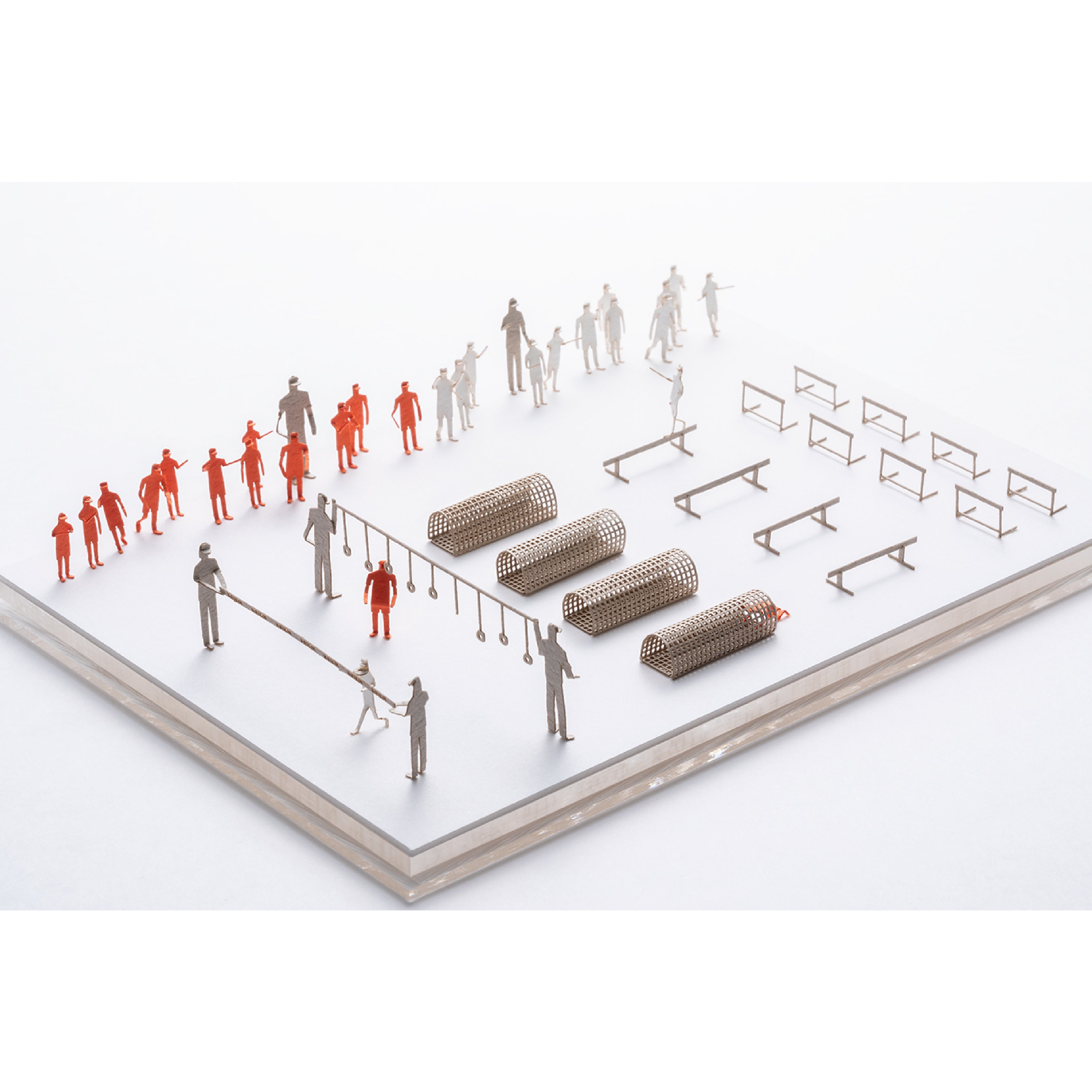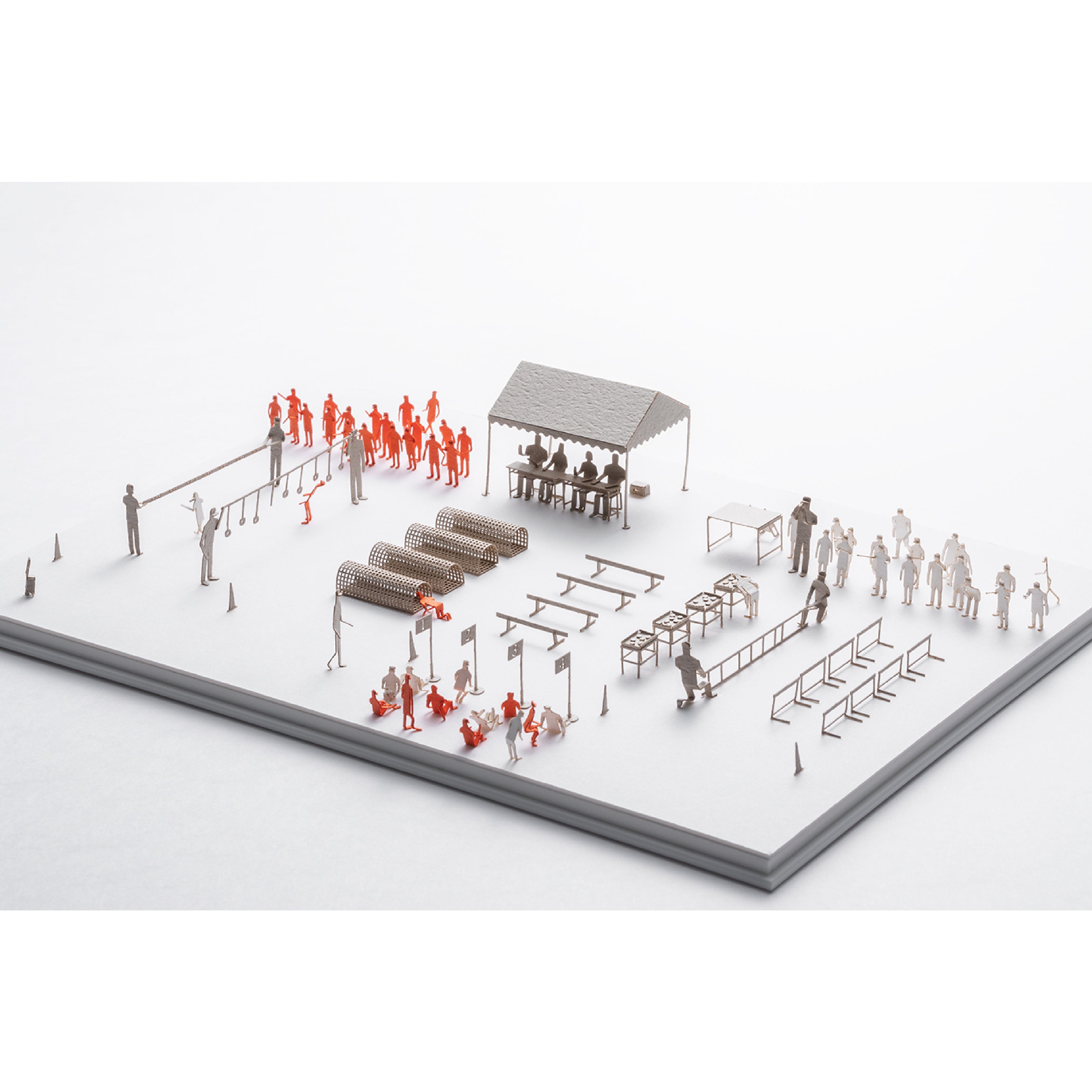 No.92 Sports Day Part 1
Sports Day Part 1, the 92nd installment of the pre-cut Architectural Model Series has arrived. Simply detach and assemble.
A model of popular events, tug-o-war, beanbag toss, sprints and relay race. Relive memories of grazing your knee in 1/100 scale.
The simple modeling which omits fine details is highly versatile and accentuates the sense of scale.
---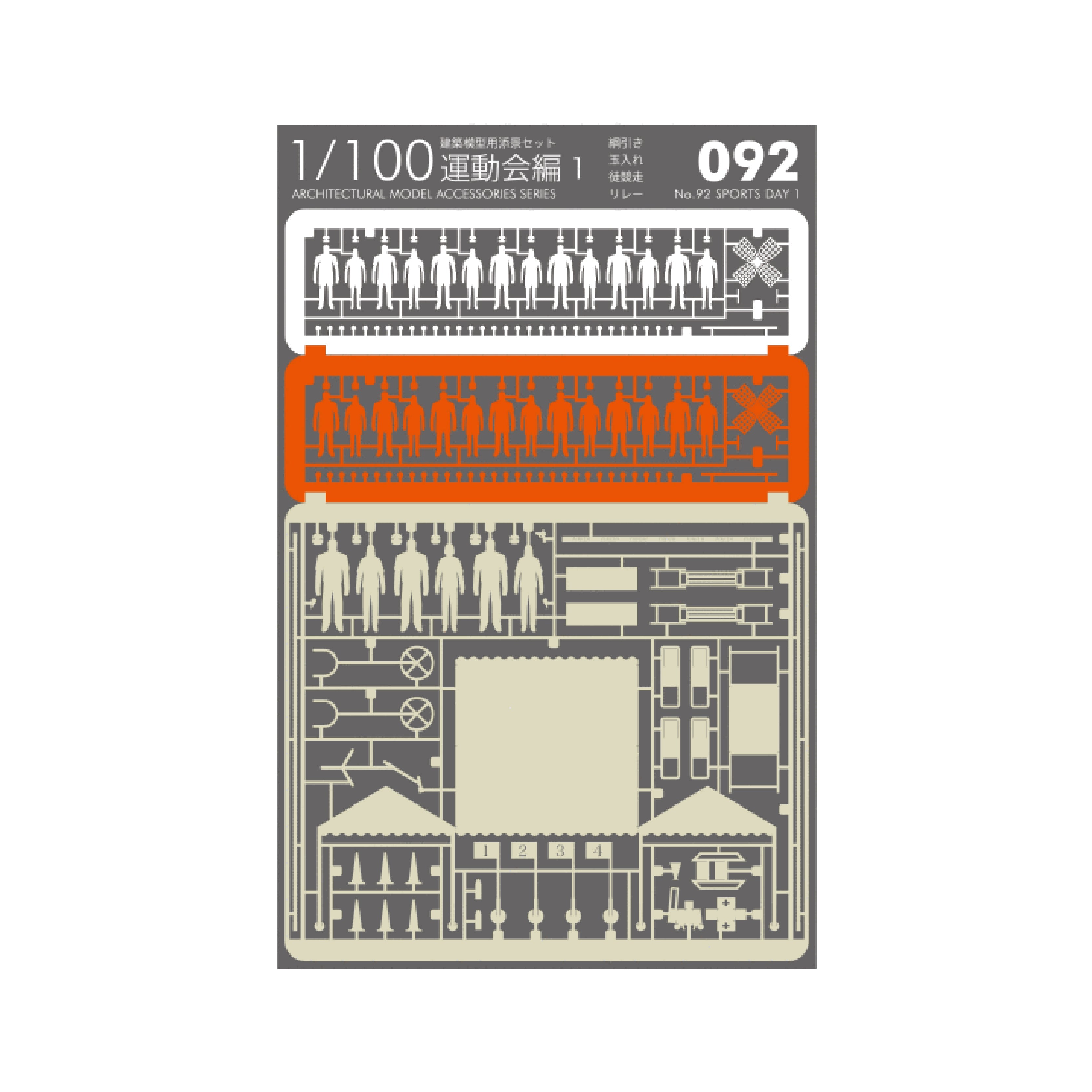 content
Students, teachers, net, beanbags, beanbag pole, relay batons, sash, goal tape, starter's pistol, whistle, megaphone, tent, raised platform, microphone, folding table, folding chairs, class flags, pylon, line cart, first-aid kit etc