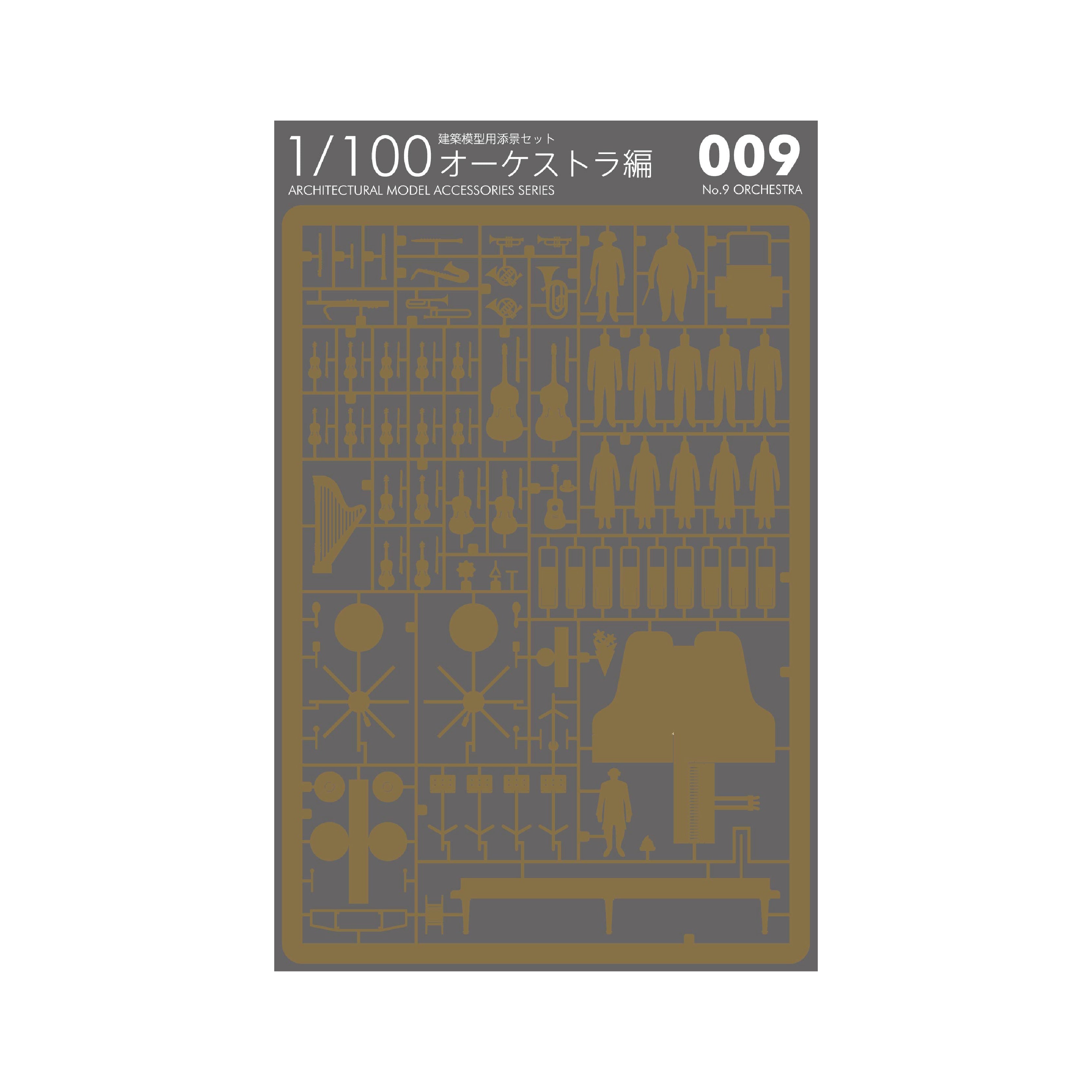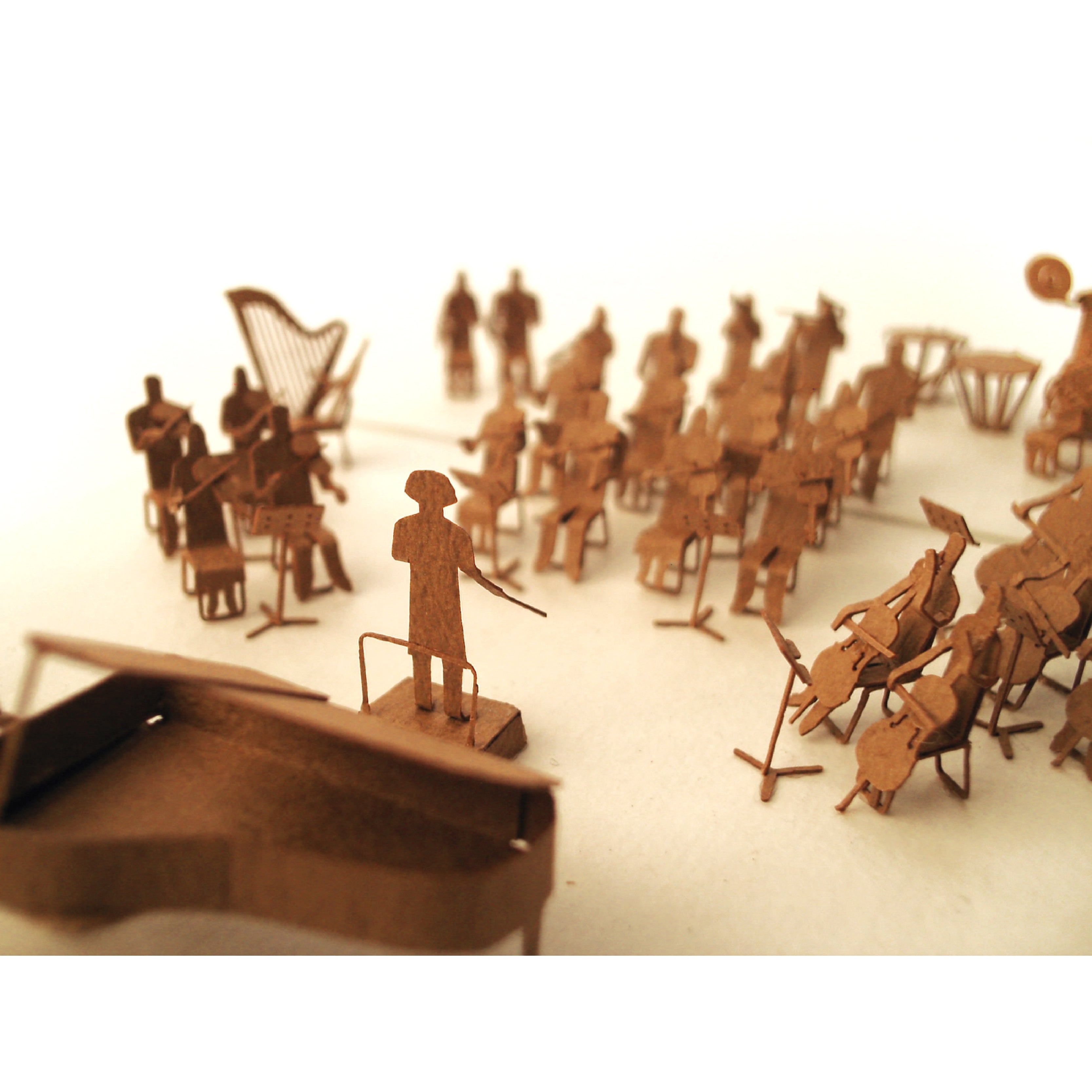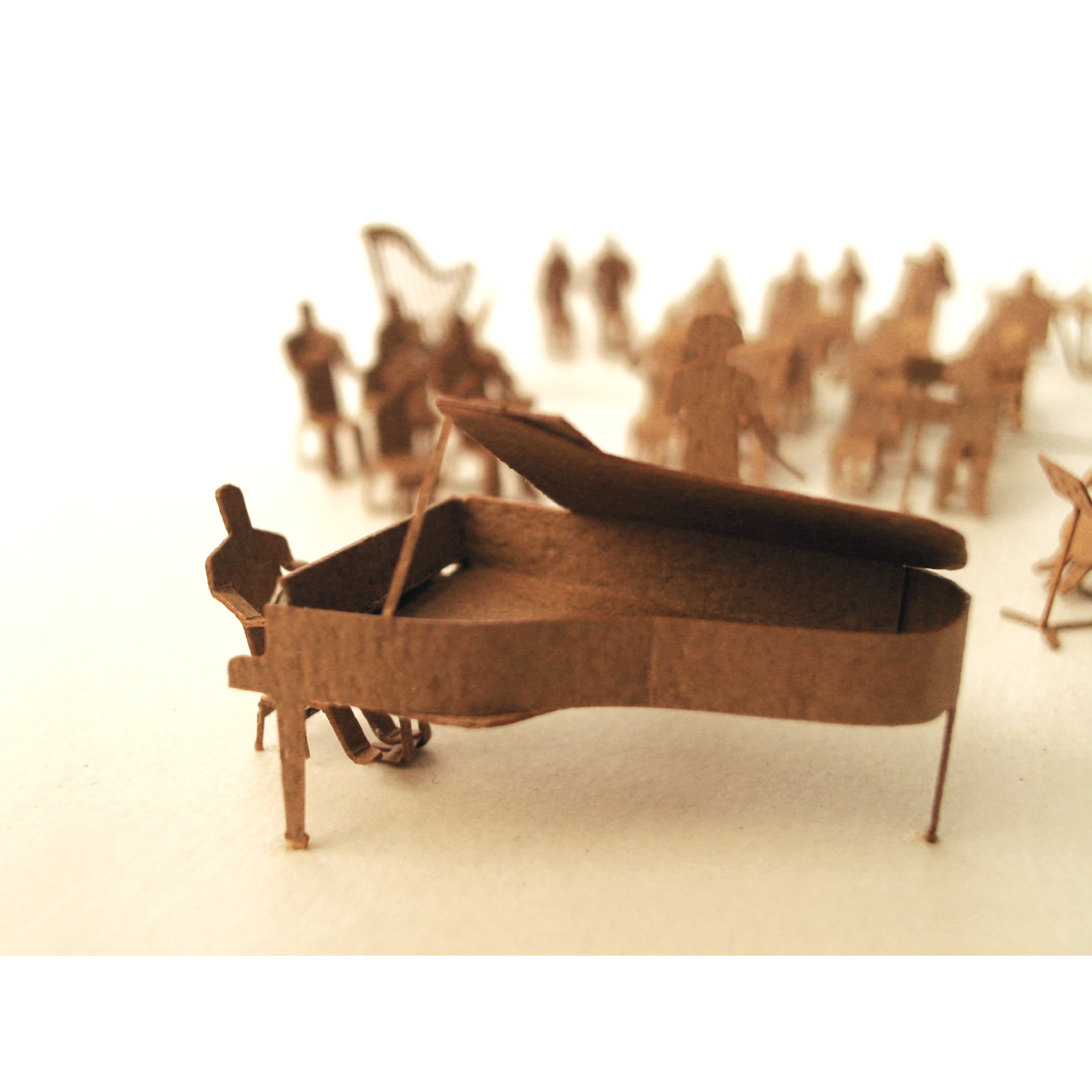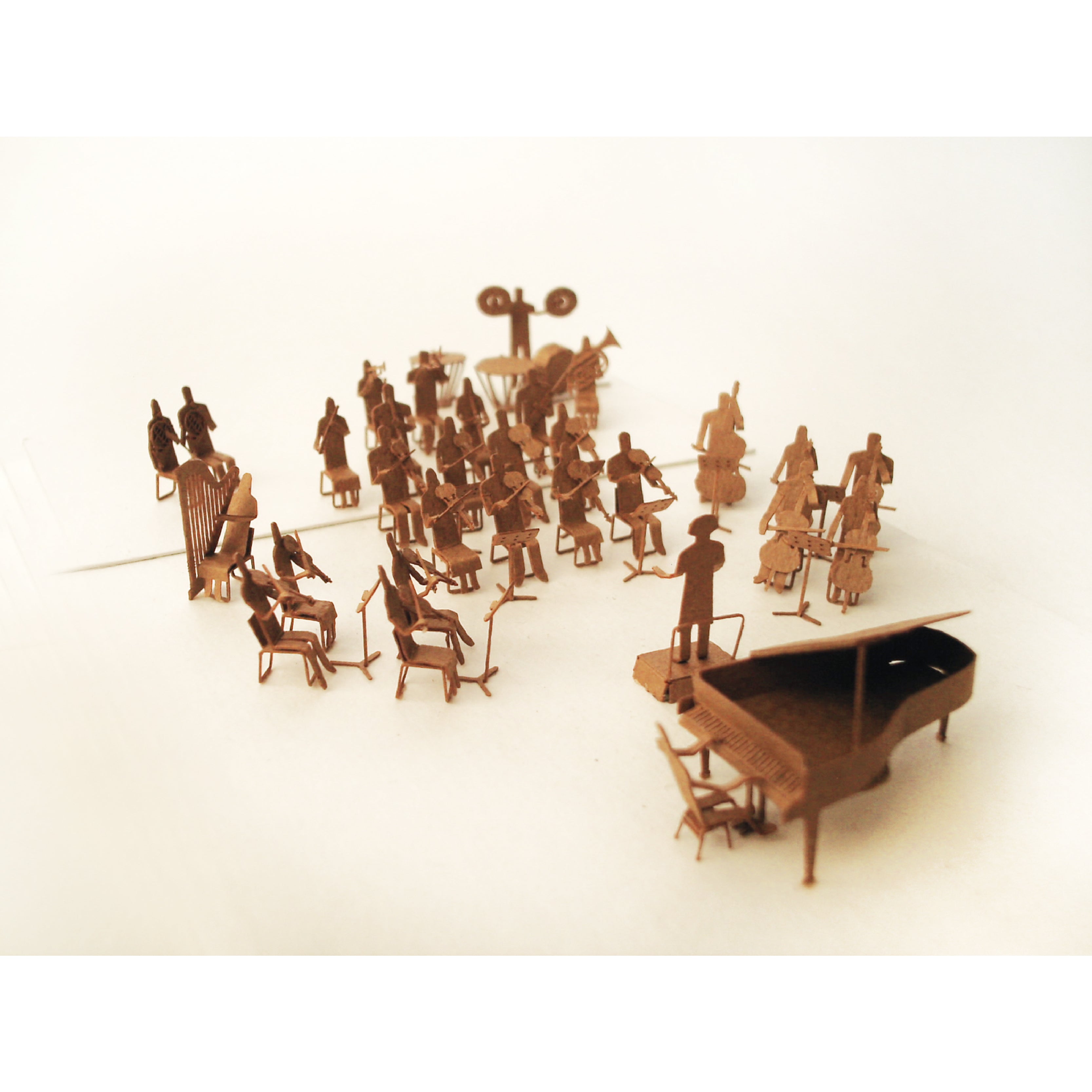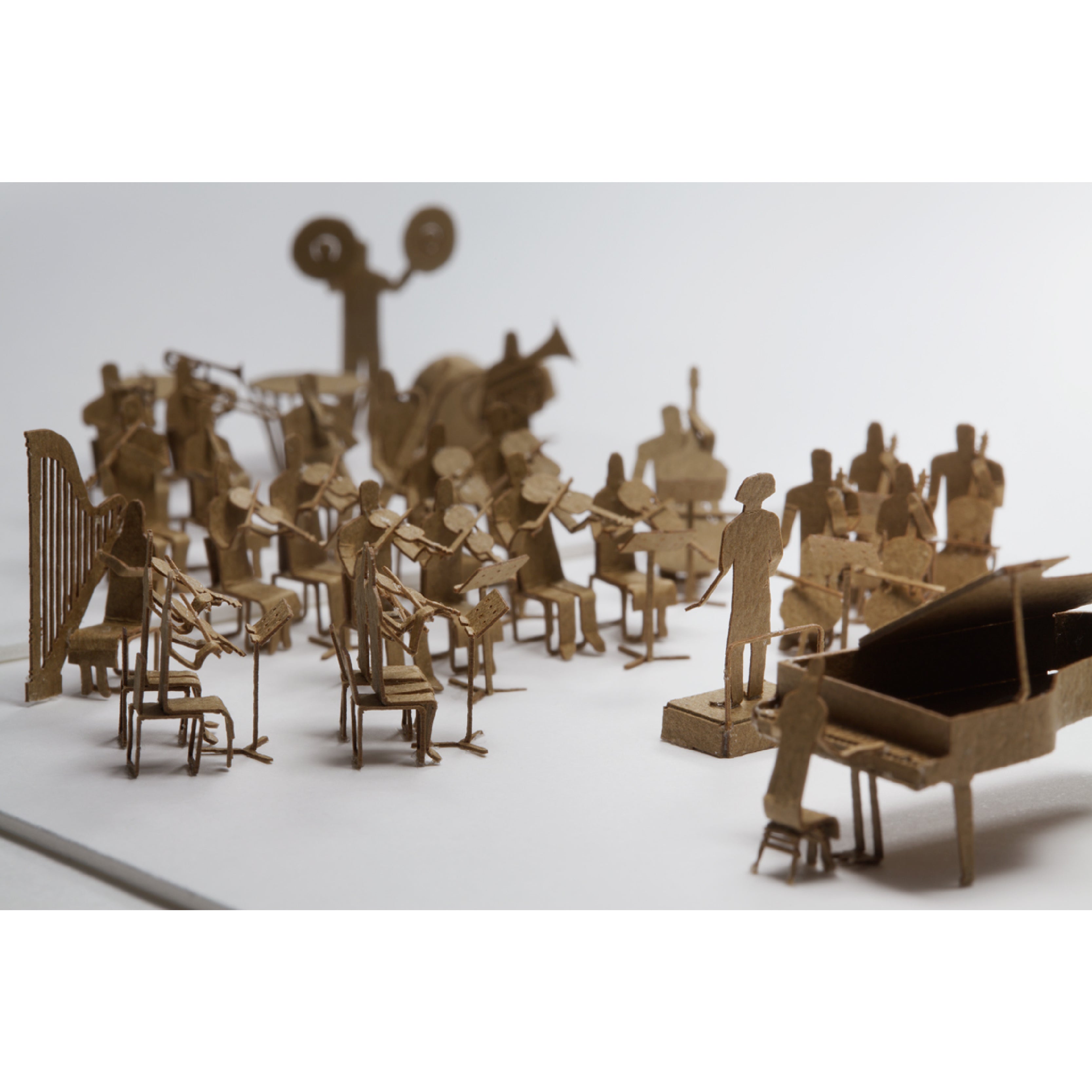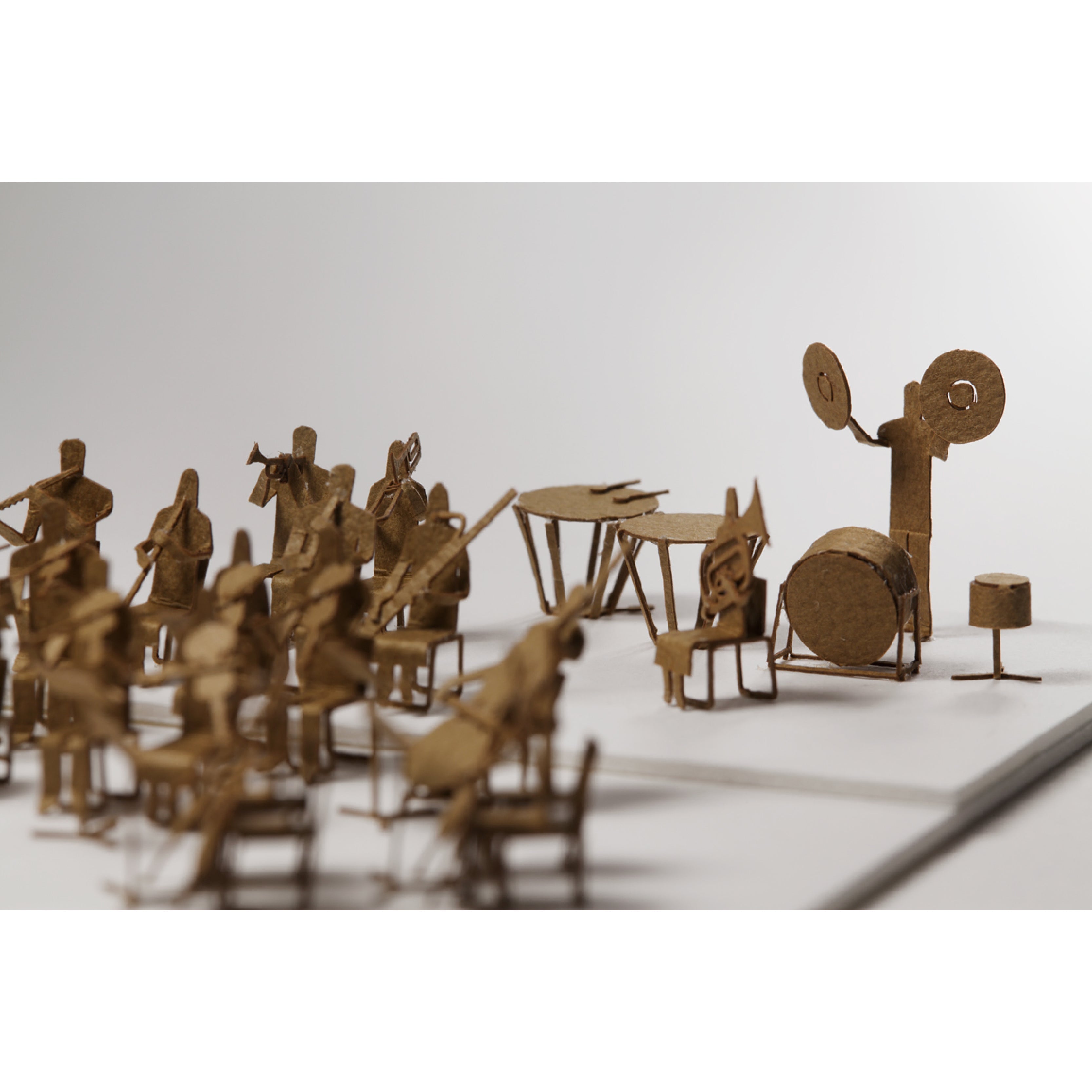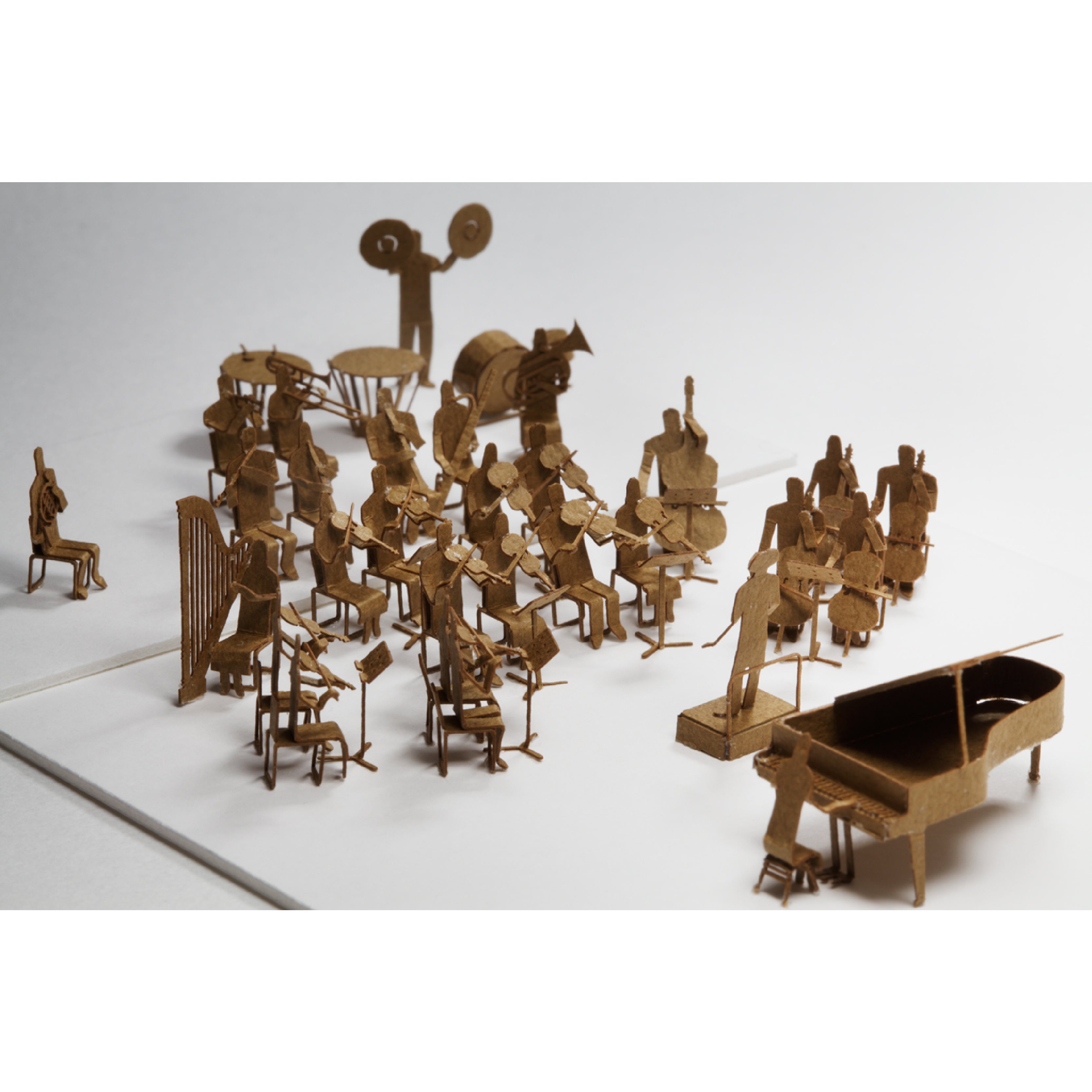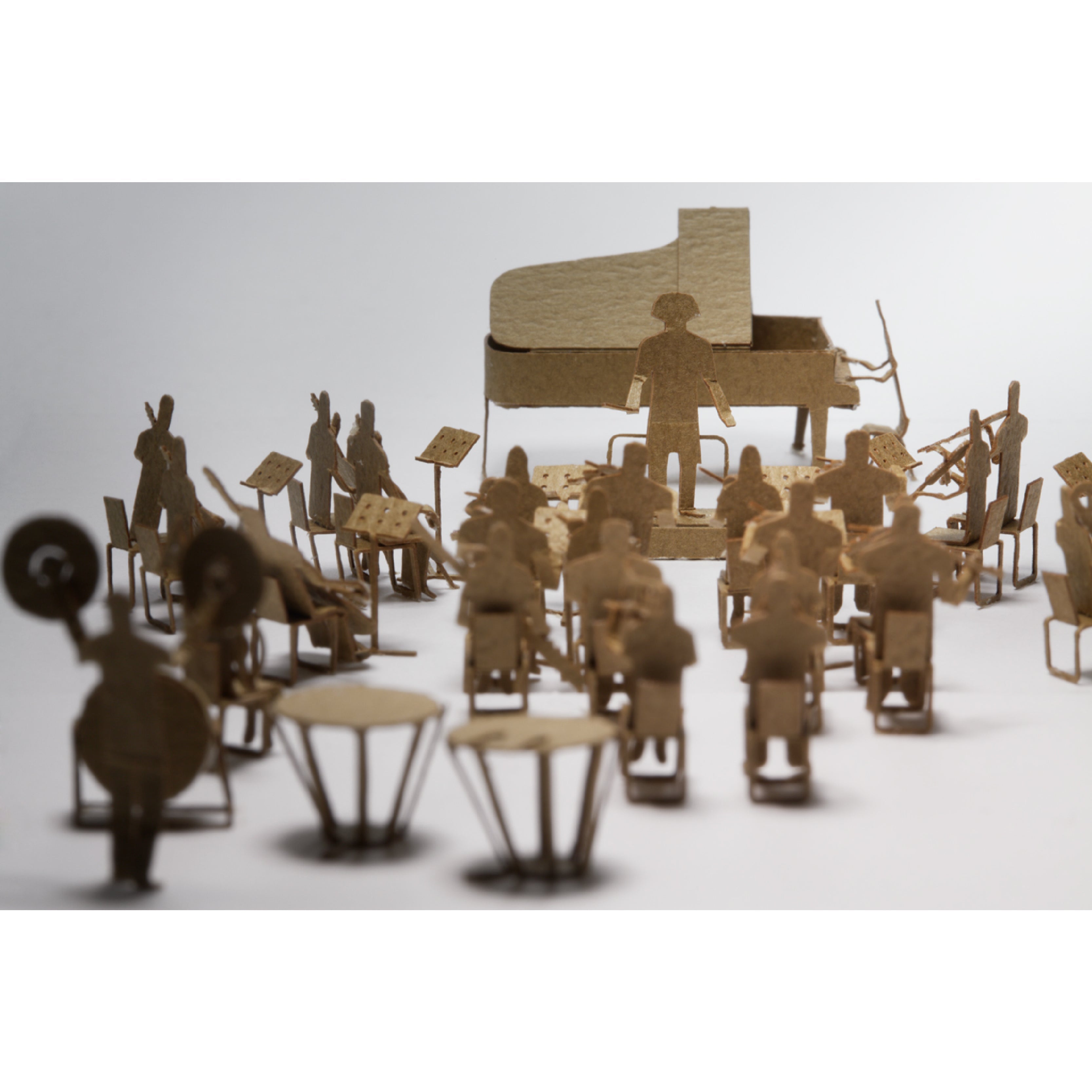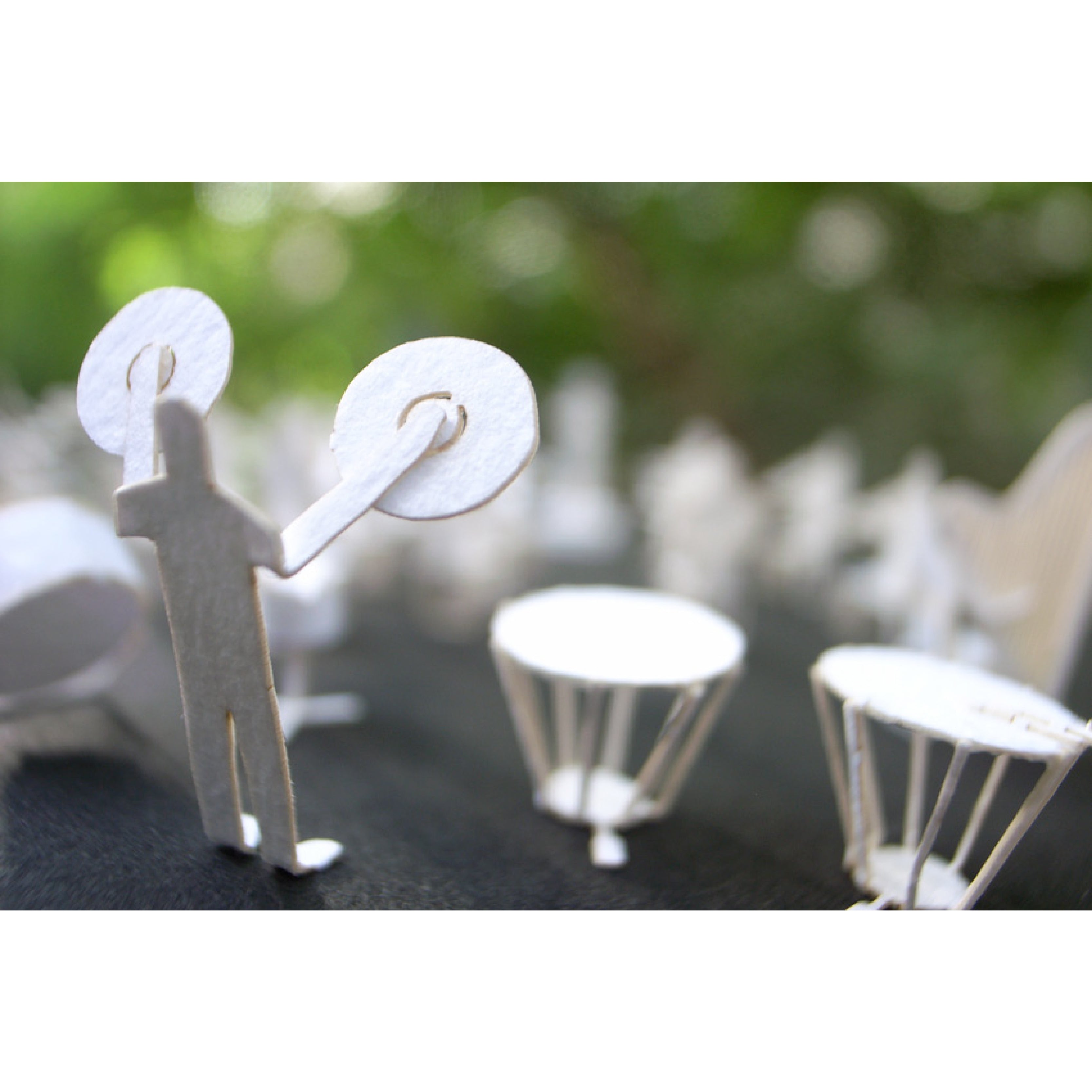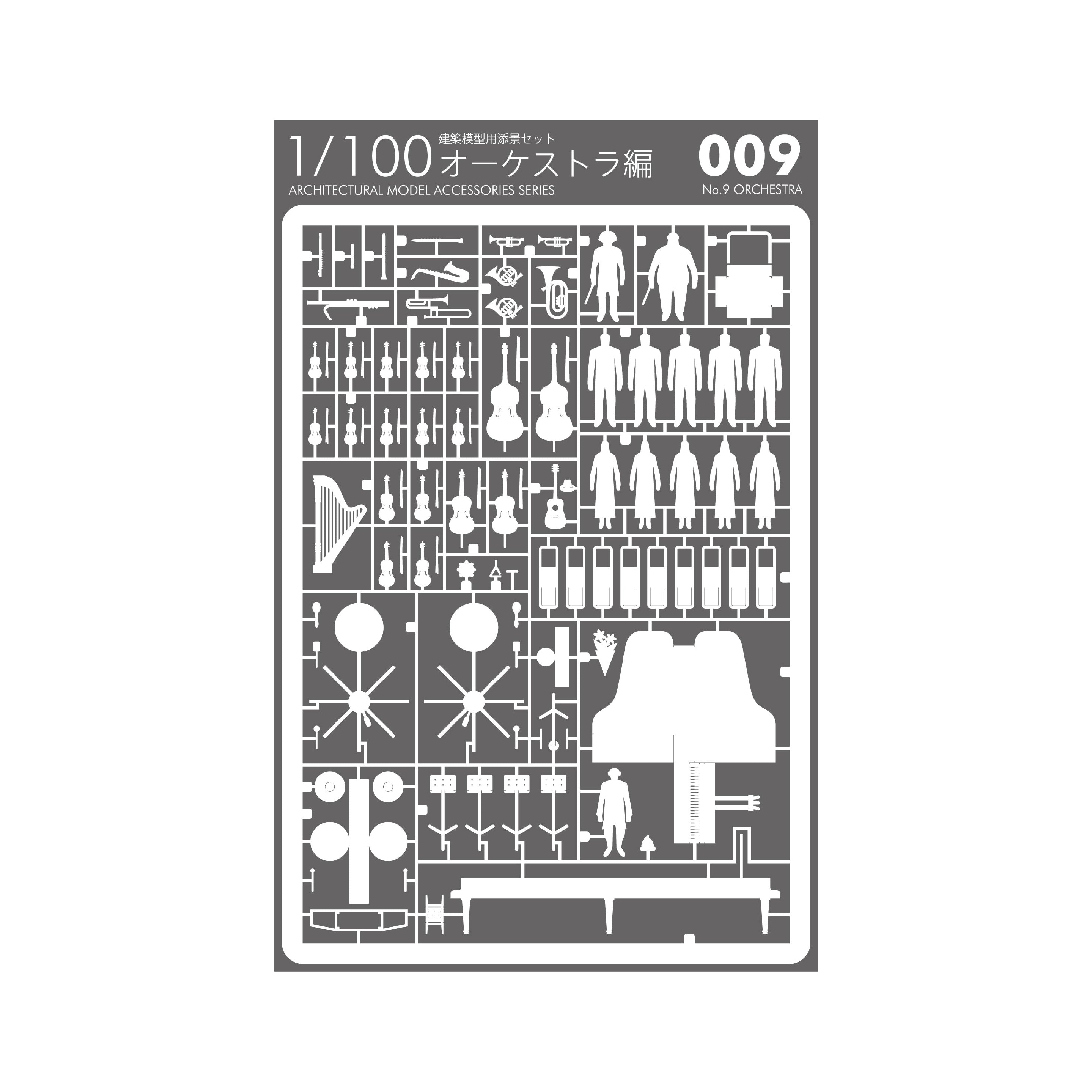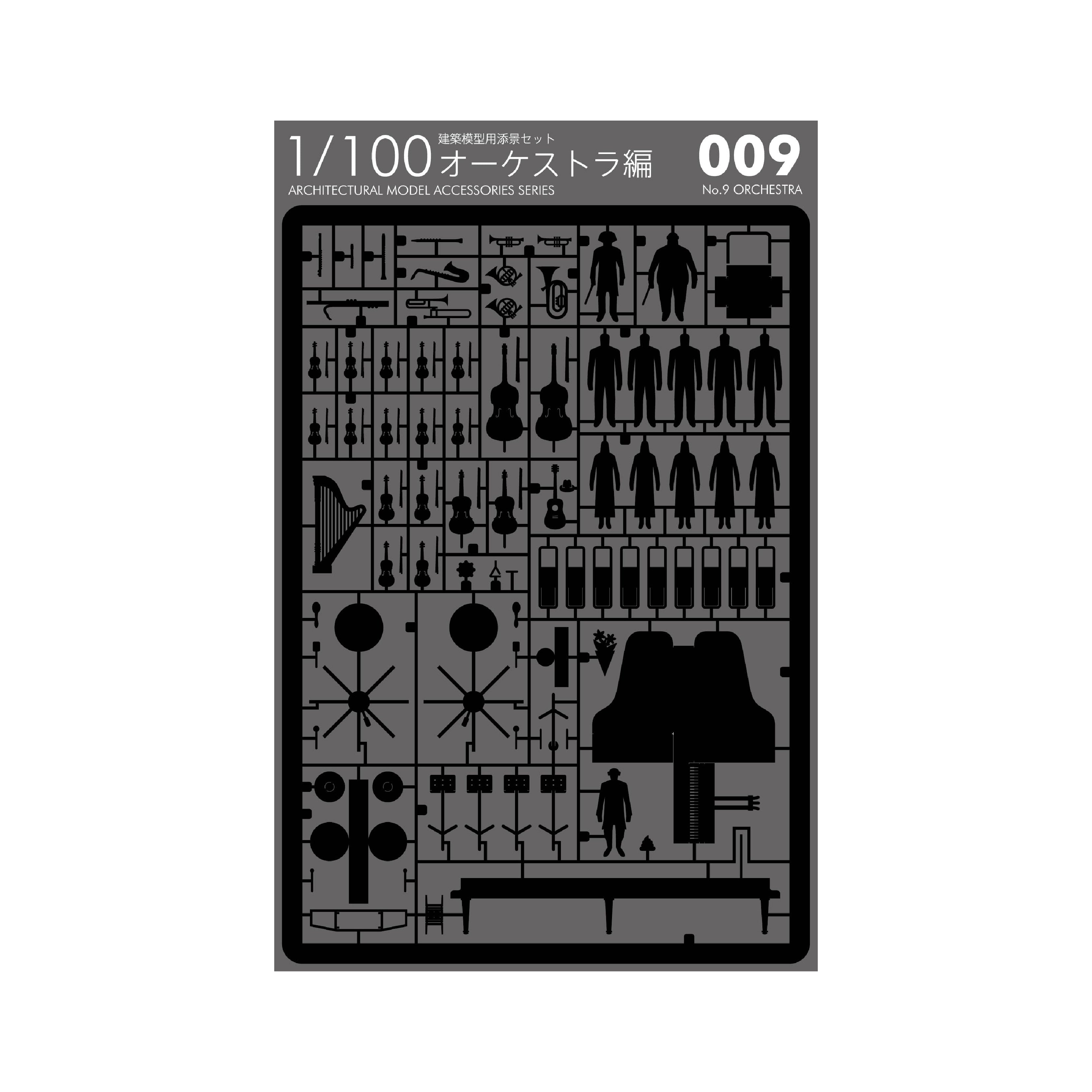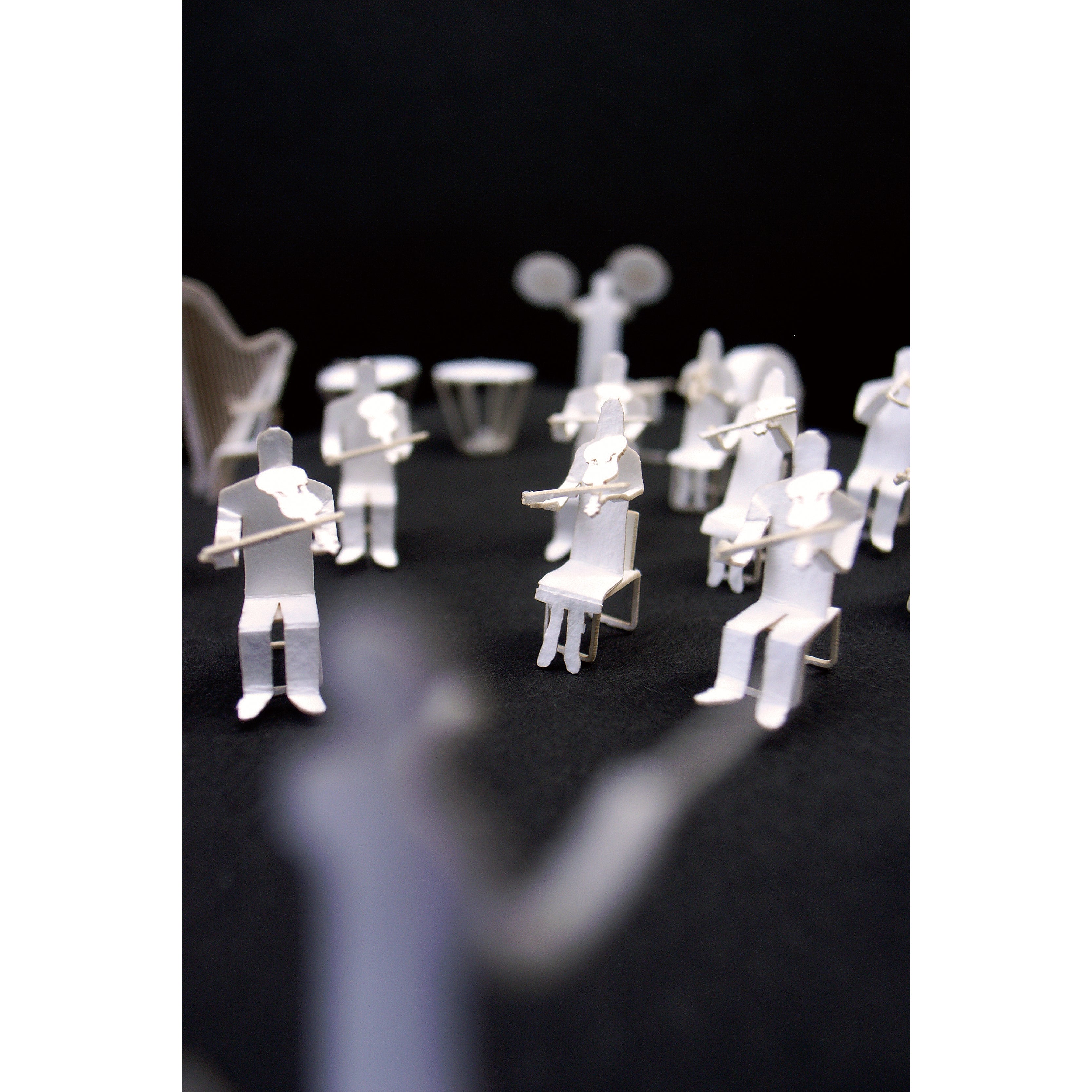 No.9 Orchestra
It's an orchestra version, the ninth shot of the Architectural Model series, which you can easily assemble simply by tearing off the precut parts.
Instruments making up an orchestra are included. Depending on combinations, possible scenes include piano recitals, a string quartet and jazz session. The simple modeling, which omits fine details, is also highly versatile and complements the sense of scale.

3 sheets(products) are needed to make the set of orchestra like the one in the images above.

---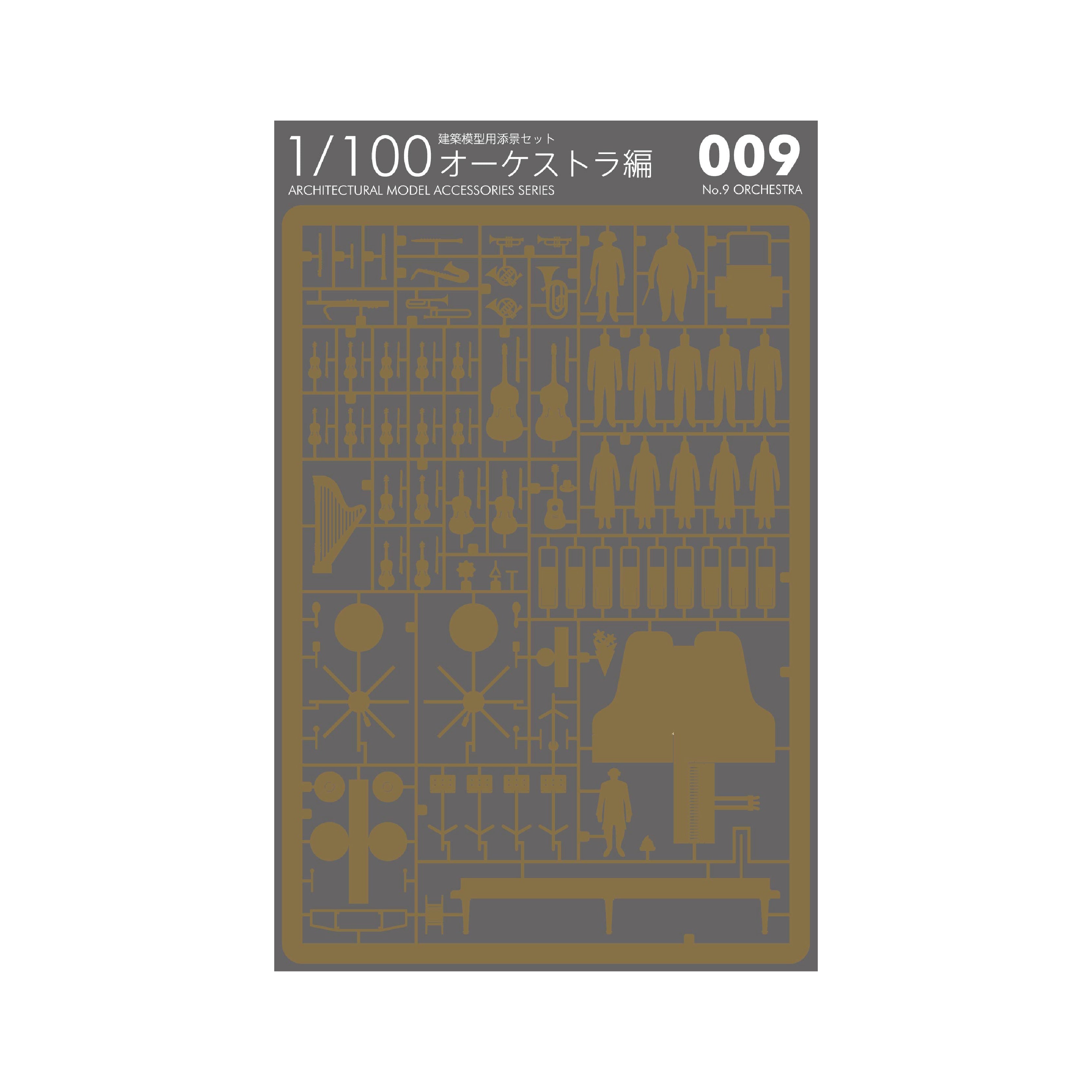 content
flute, piccolo, oboe, clarinet, bassoon, horn, trumpet, trombone, tuba, violin, viola, cello, contrabass, timpani, cymbal, bass drum, snare drum, triangle, harp, piano, music stands and so on.