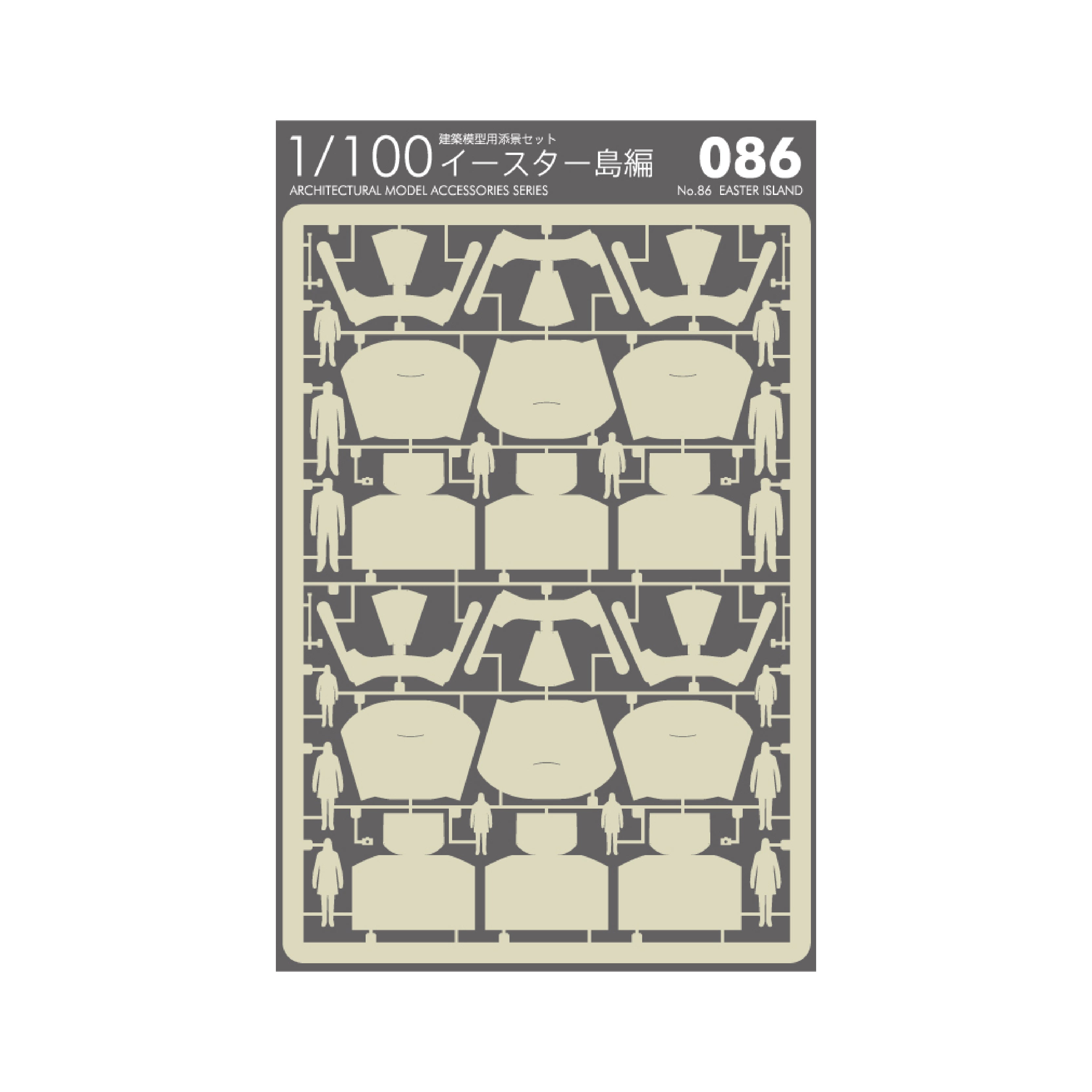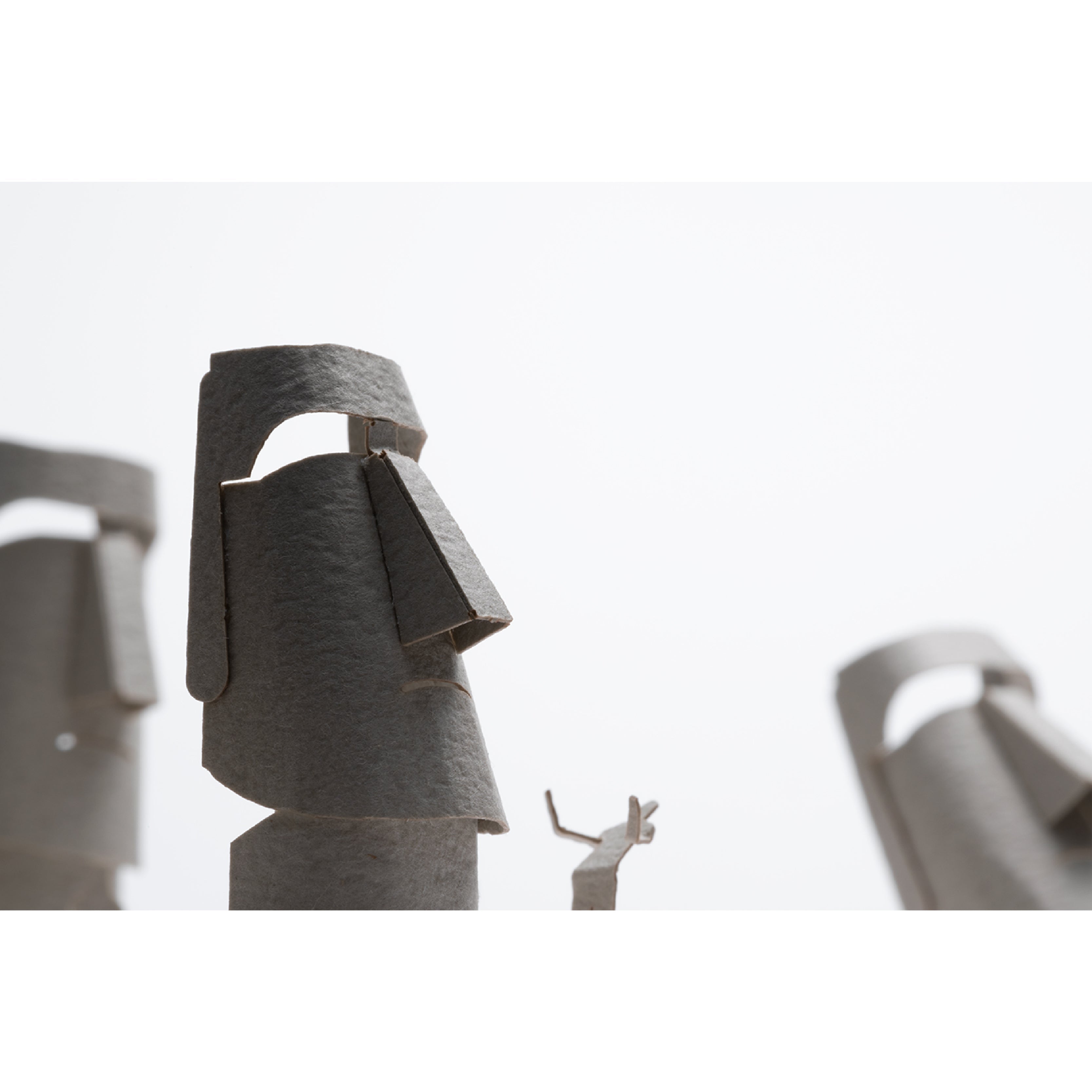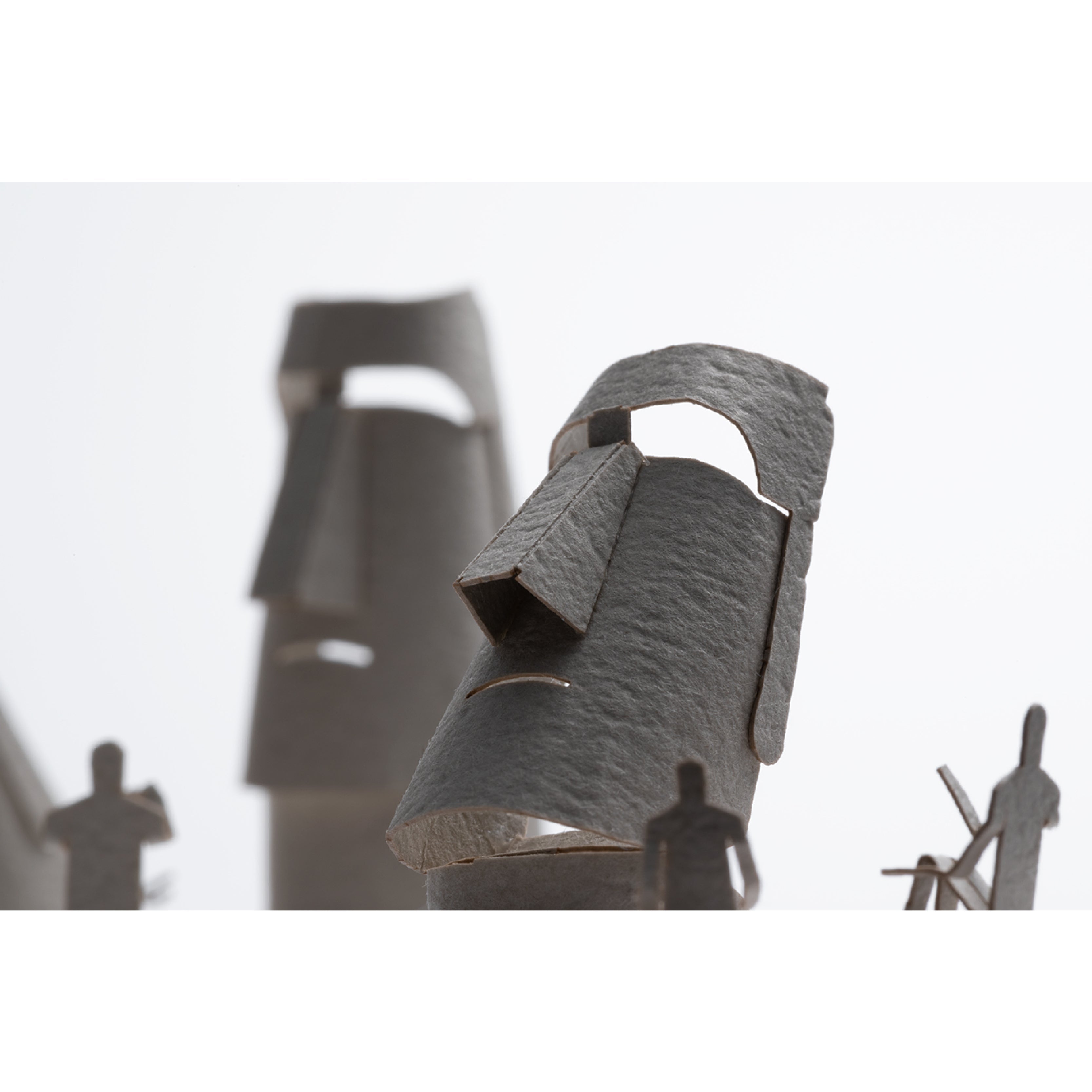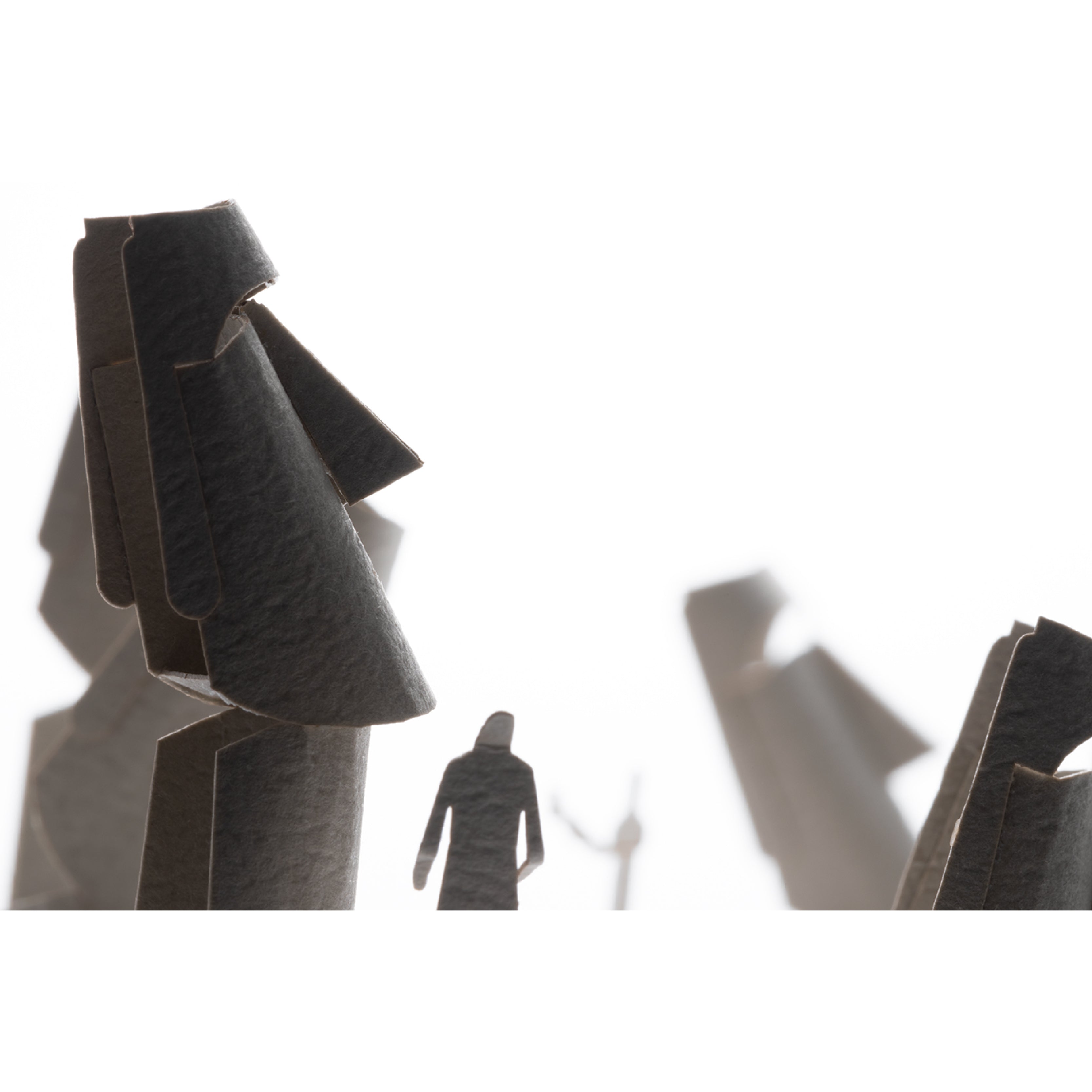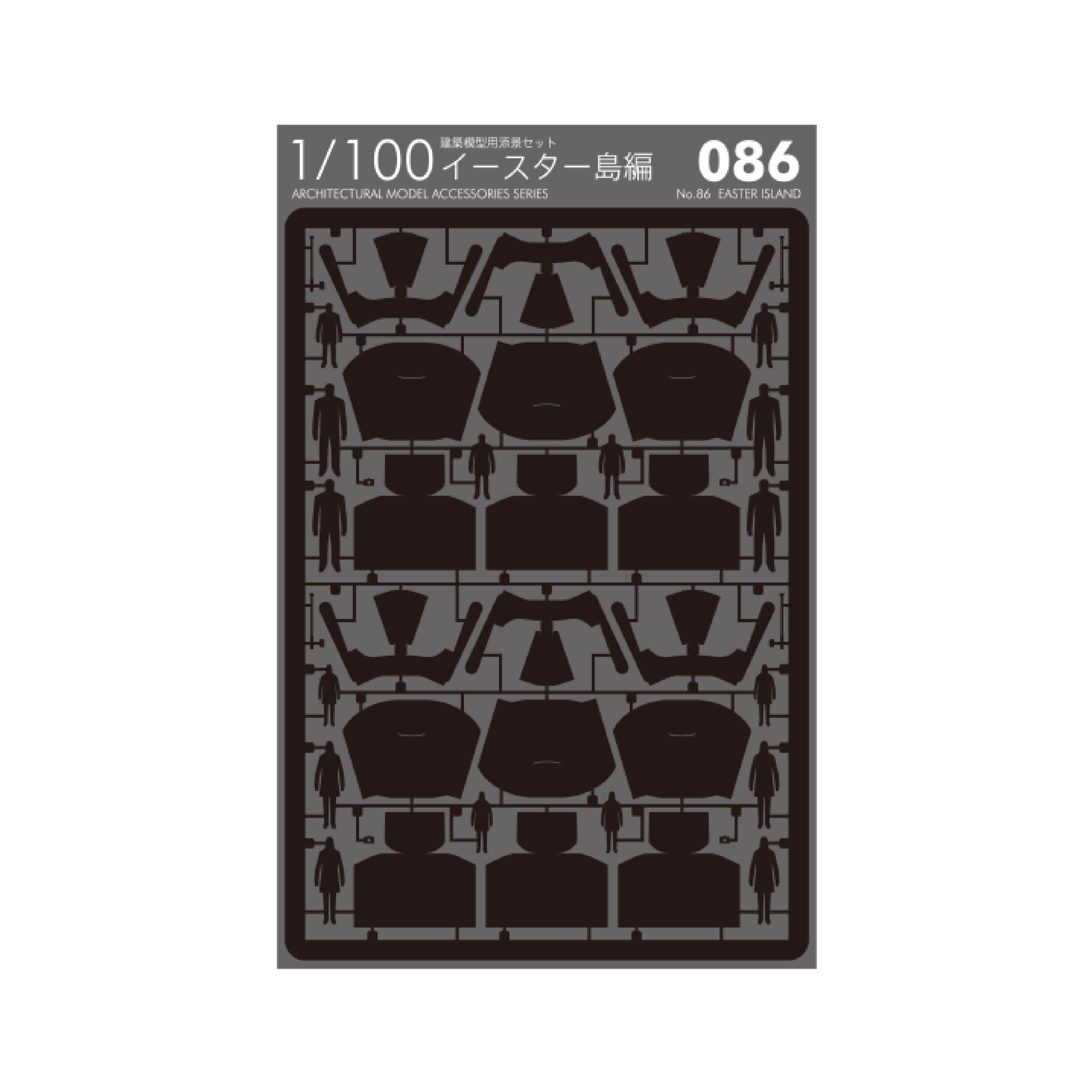 No.86 Easter Island
Easter Island, the 86th of the pre-cut Architectural Model Series has arrived. Simply detach and assemble.
Replicas of the mystical Moai Statues of Easter Island. Enjoy these majestic giants of history in 1/100 scale.

The simple modeling which omits fine details is highly versatile and accentuates the sense of scale.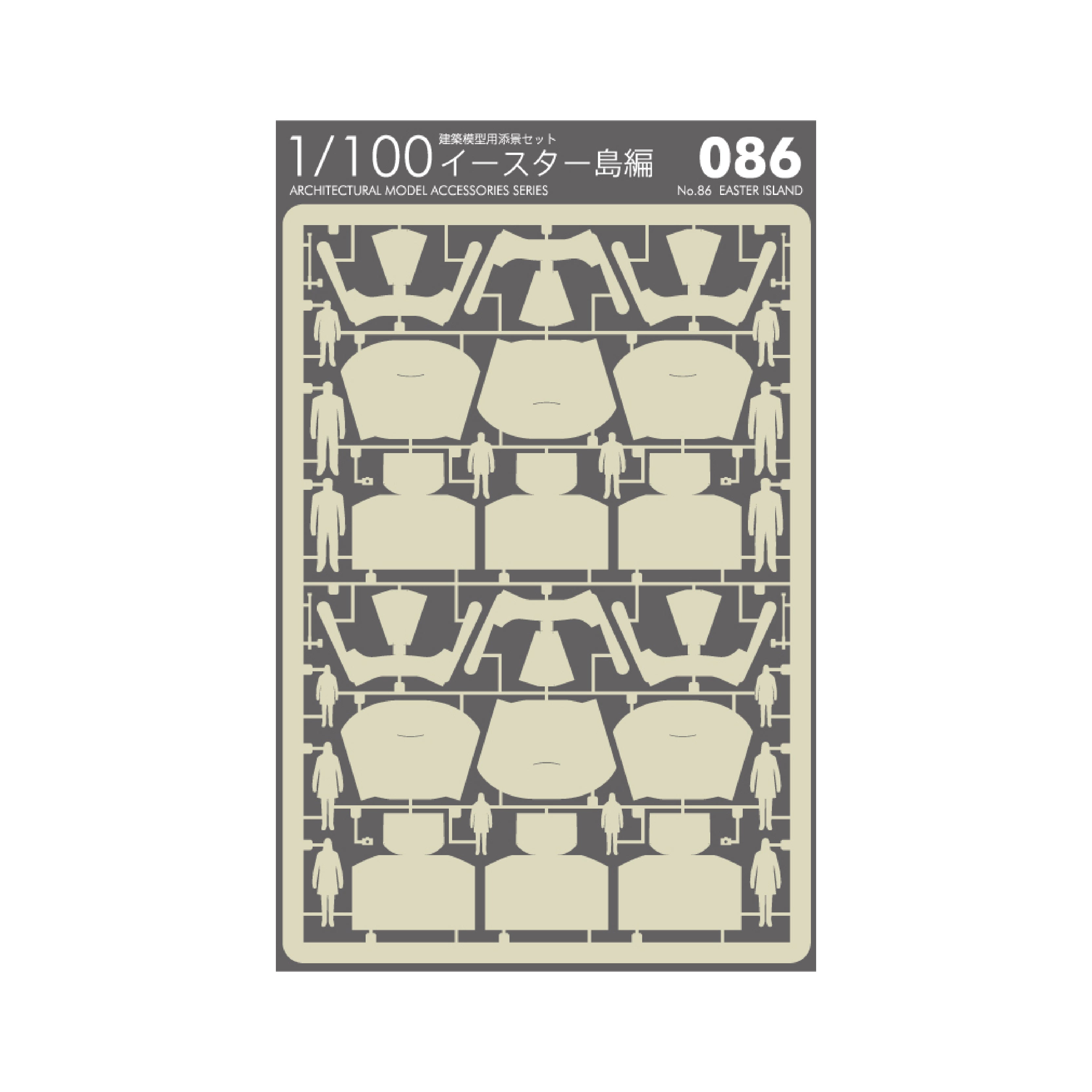 COMMENT
FUJIMOTO Misako
I'm not bragging at all, but my hands are clumsy.
Just seeing Teradamokei products lined up in front of me makes me feel dizzy that there are people in the world who can do such fine things.

Even so, I couldn't control my admiration for people who were good with their hands, so I reached out my hand to take on the challenge.
If you're going to make it, I want to make it properly! With that in mind, the first thing I reached out for was "1/100 Architectural Model Accessory Set No.86 Easter Island".

Everyone's longing, Easter Island in the distance.
Someday I want to take Teradamokei with me and go play with it.