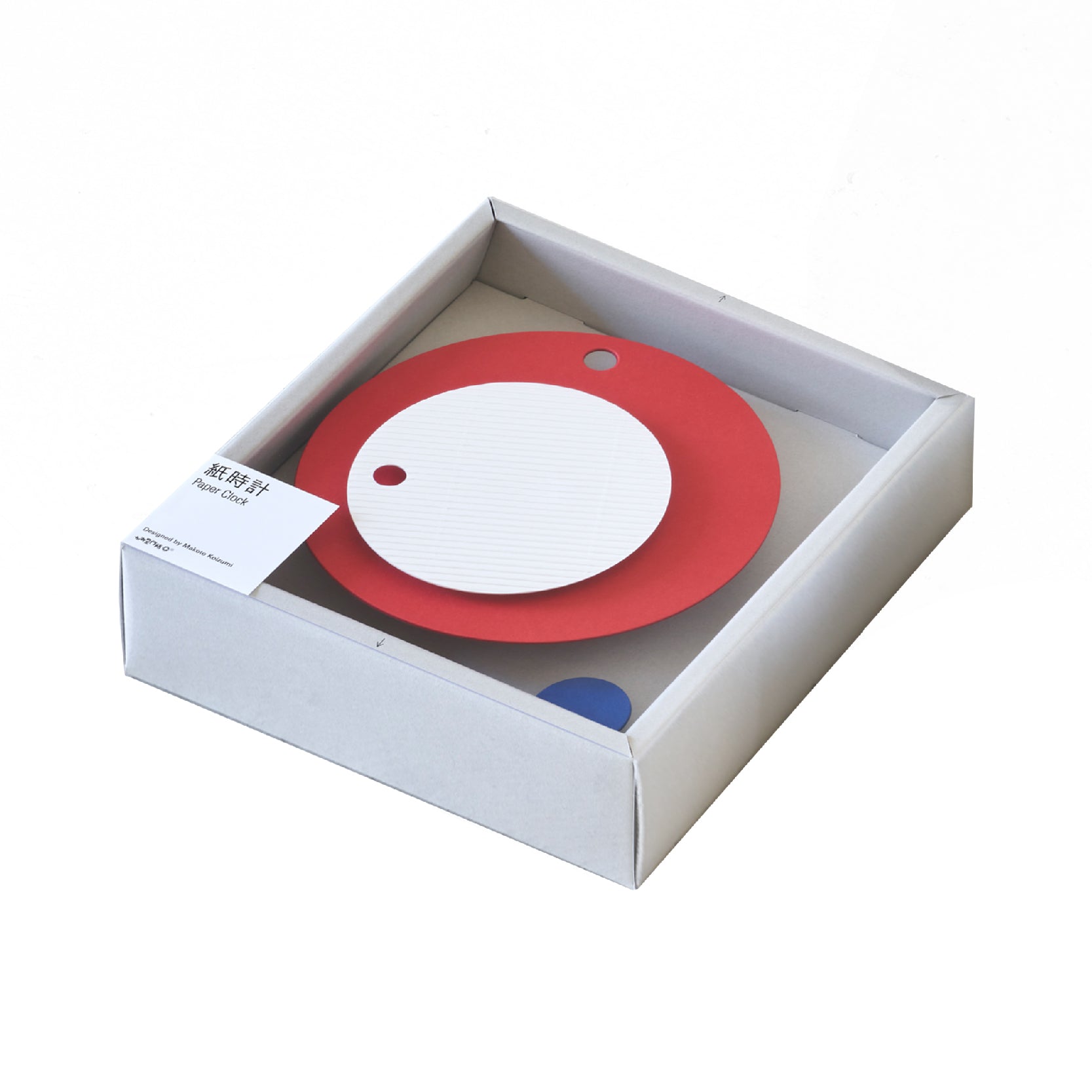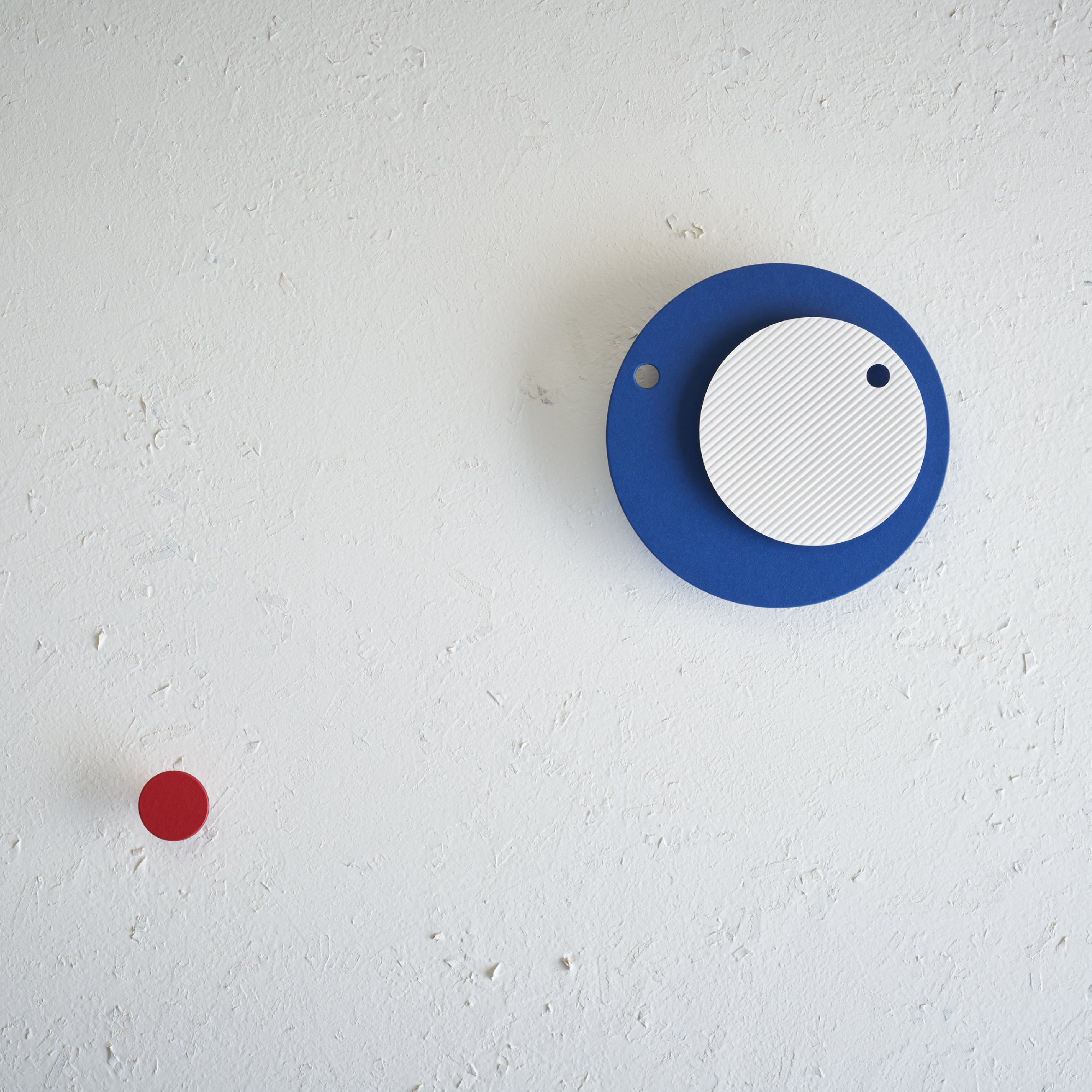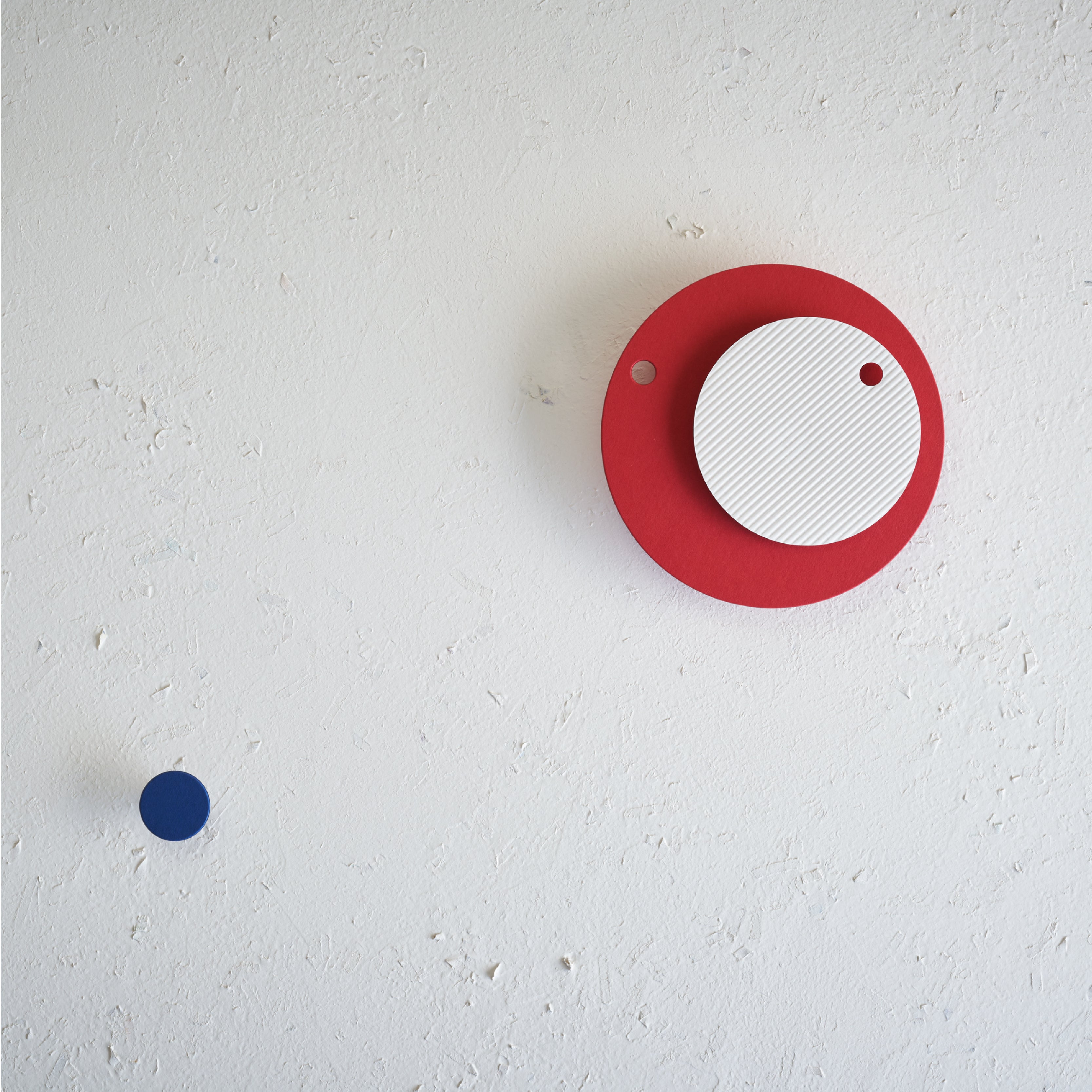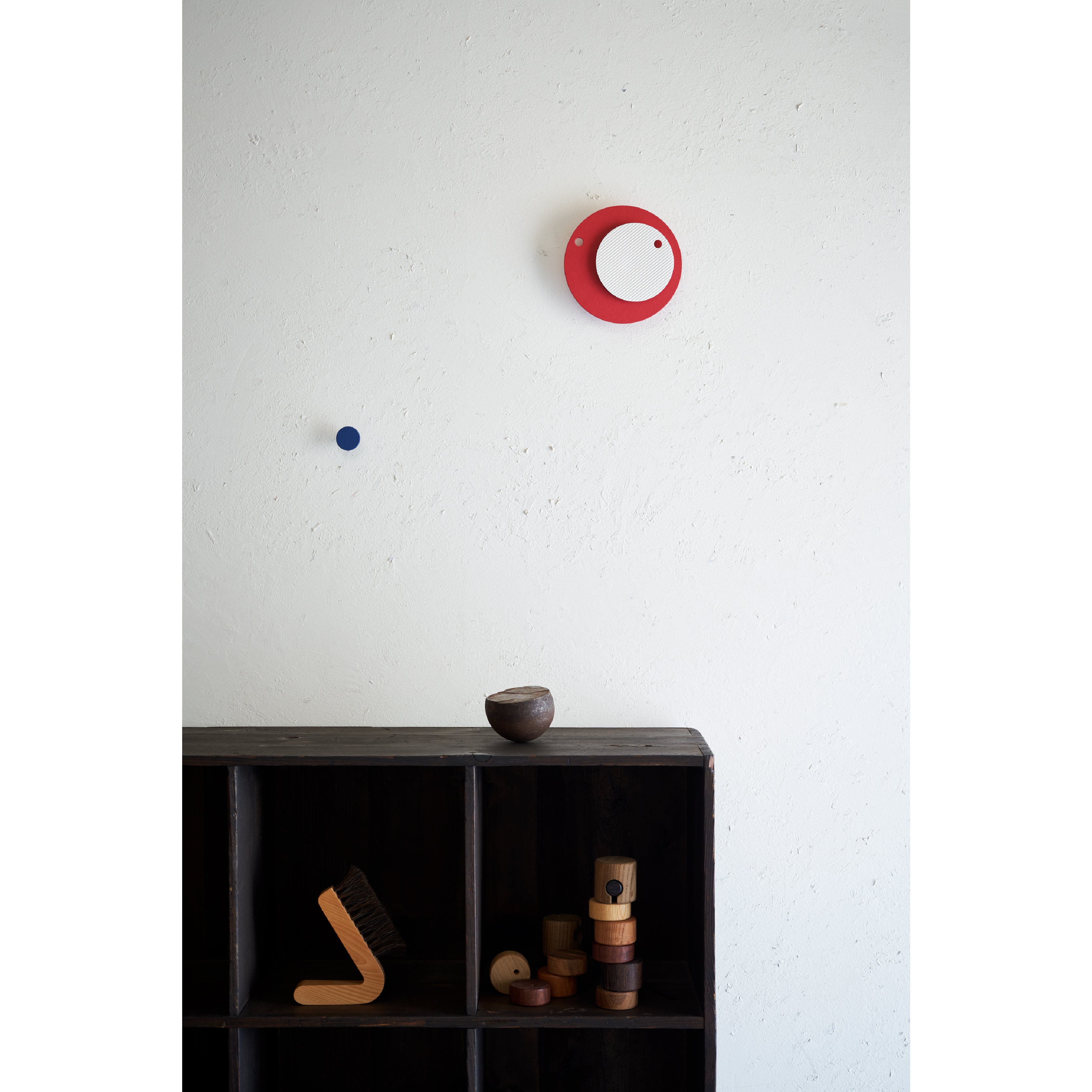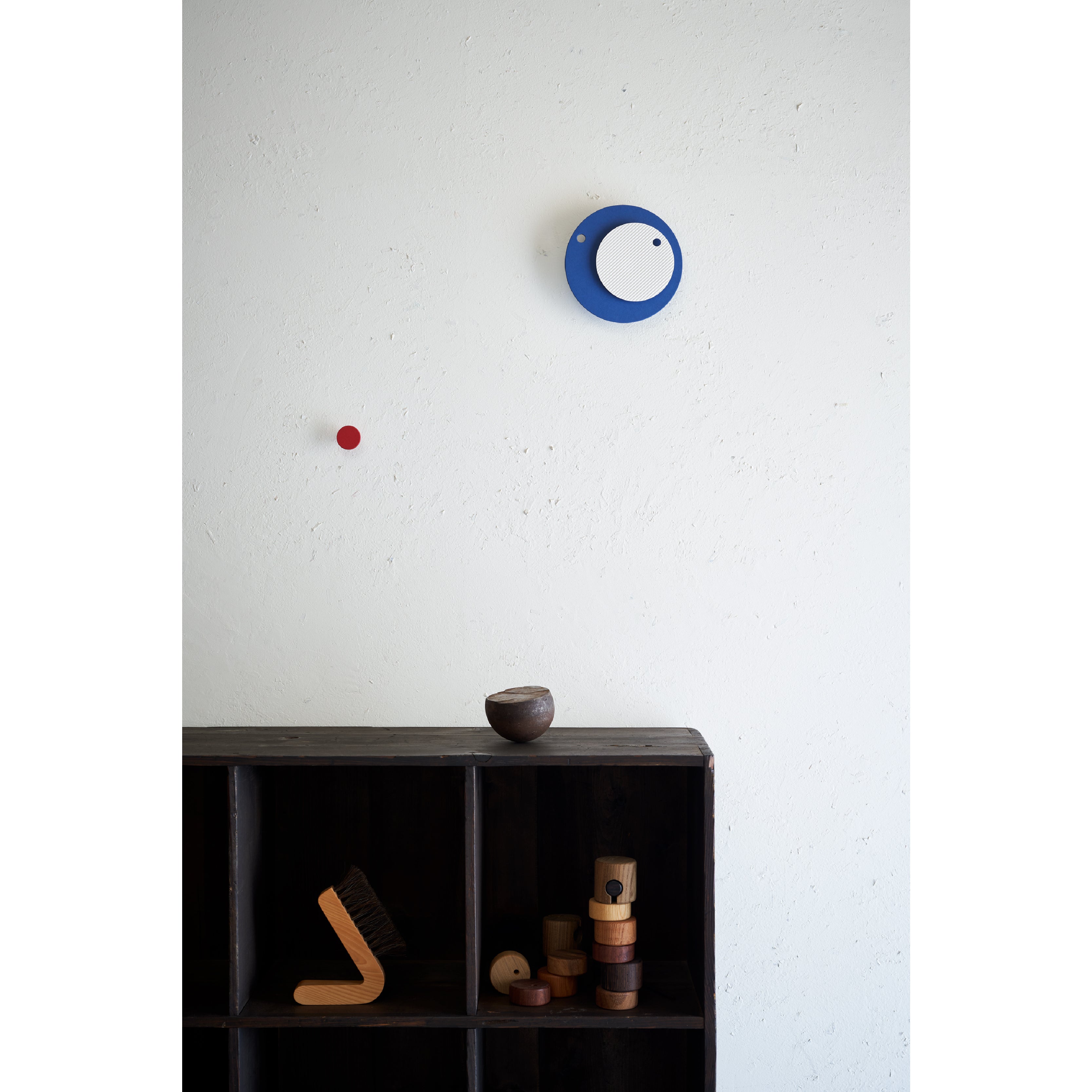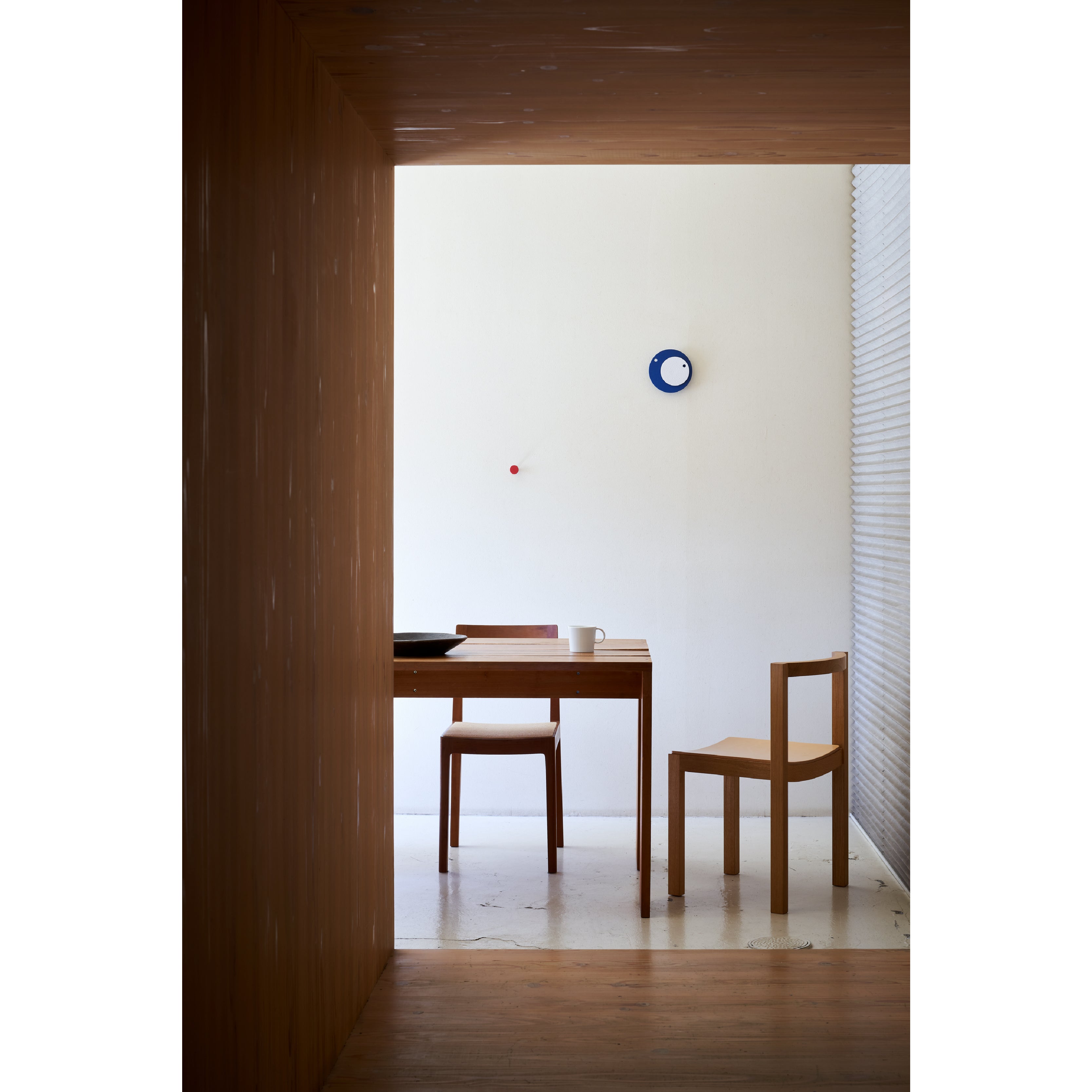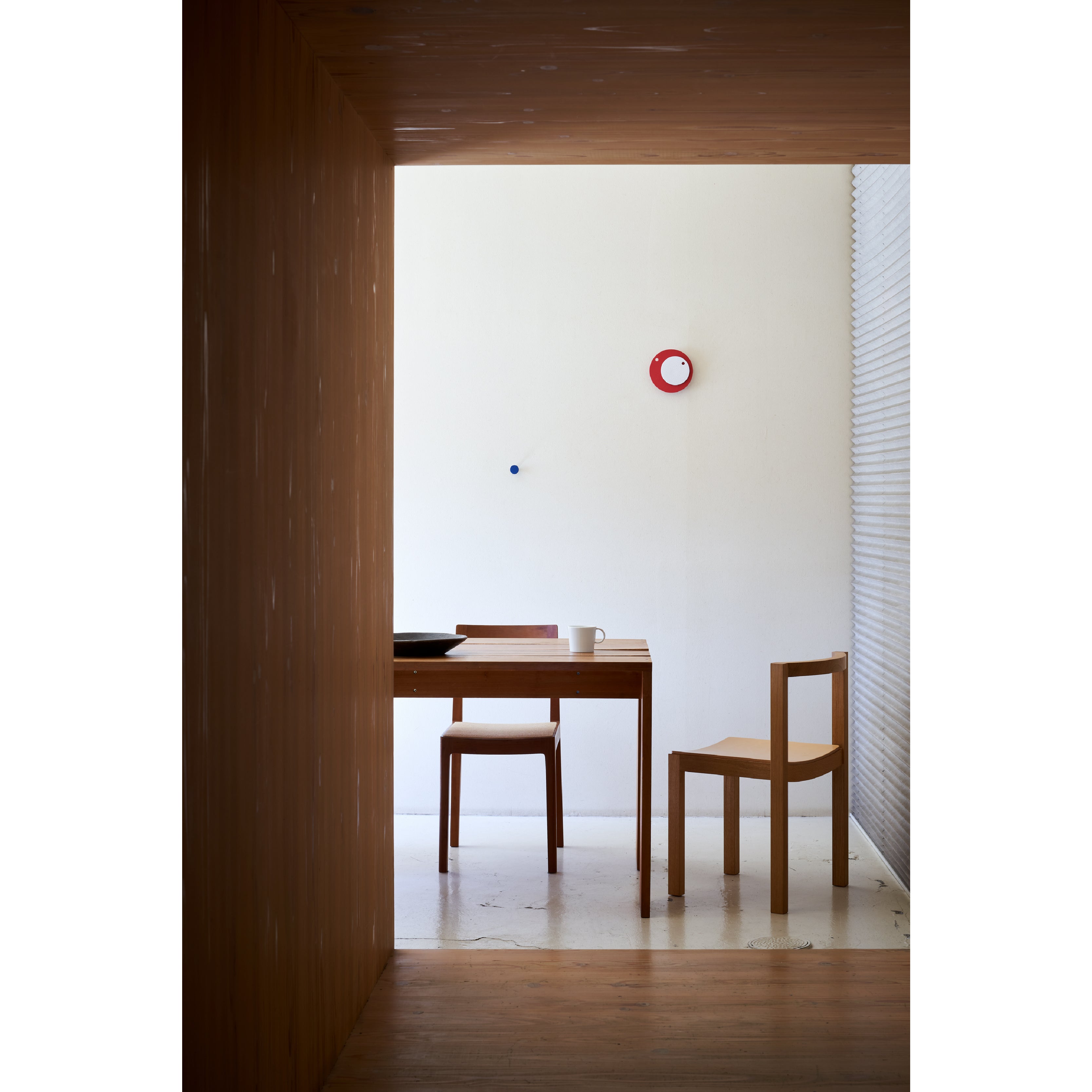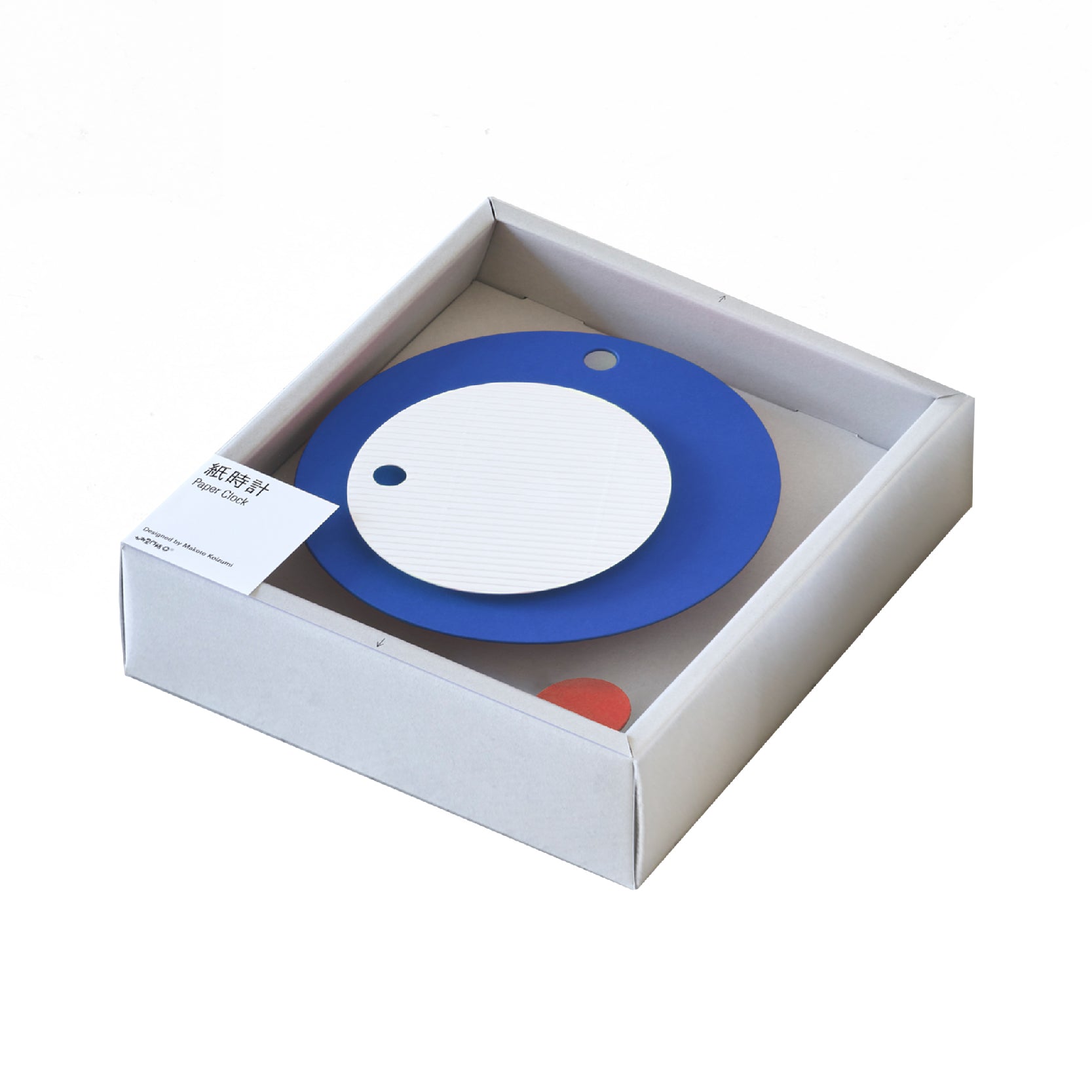 Paper Clock
A reprint of the original Paper Clock released in 1995 in an attempt to portray the idea of time flowing gently through space, not trapped in the confines of a clock.
The large circle marks the hour, and the smaller minute-circle rotates off-axis in a rhythmic show of kinetic art. Place the small dot at a location to visualize the movement of time through space.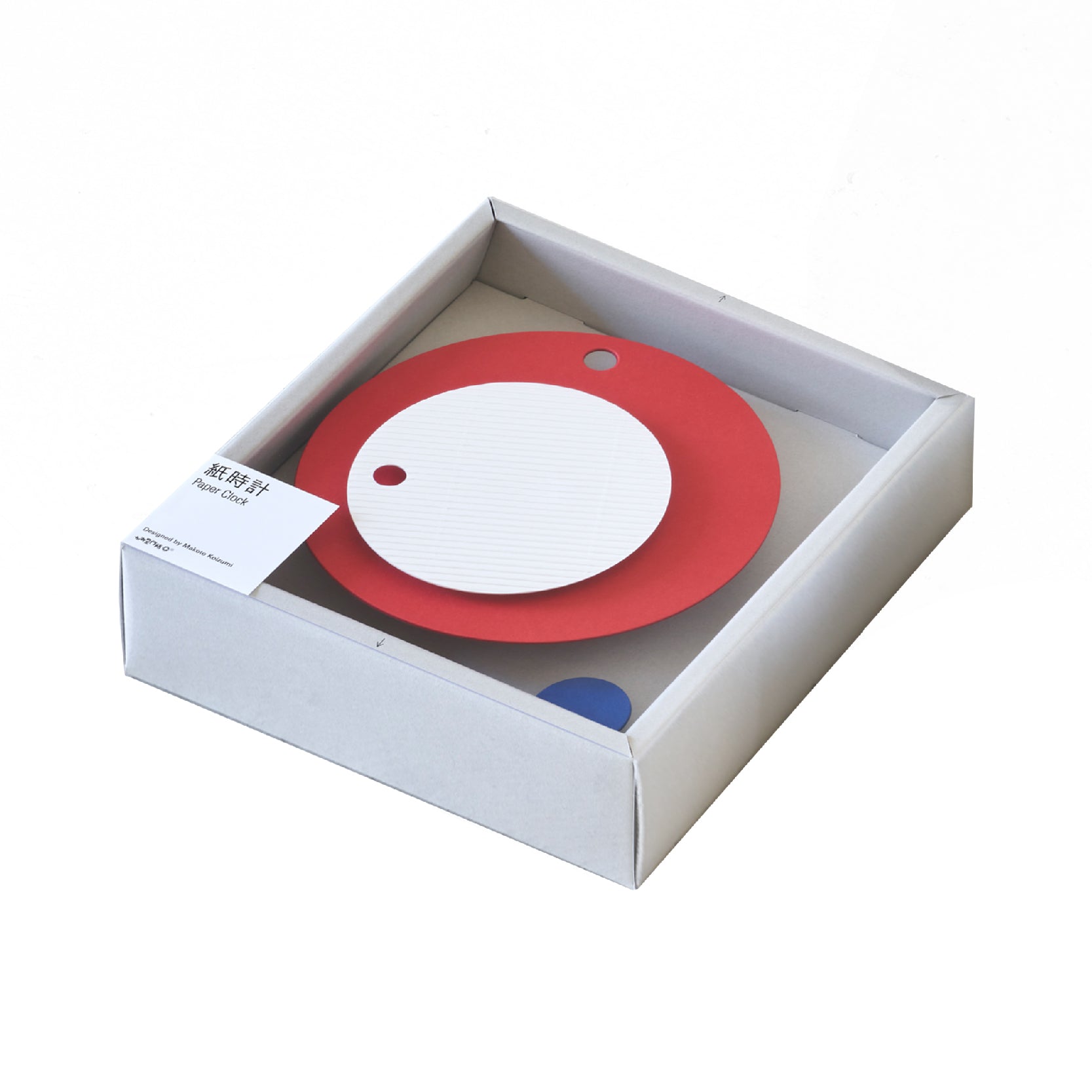 Main body paper
Body paper: Color Plan-FS, Super Bob, SS Coaster
body size
Body: φ180mm, Small circle: φ33mm
COMMENT
HAYASHI Takanori
Time is strange. There are two expressions: when you want it to be accurate to the second, and when you want it to remain ambiguous. Perhaps many modern people who are tied to smartphones and smartwatches may want ambiguous time in private spaces such as living rooms. The strength of the material paper is just right for the feeling that the time it expresses is fluffy.