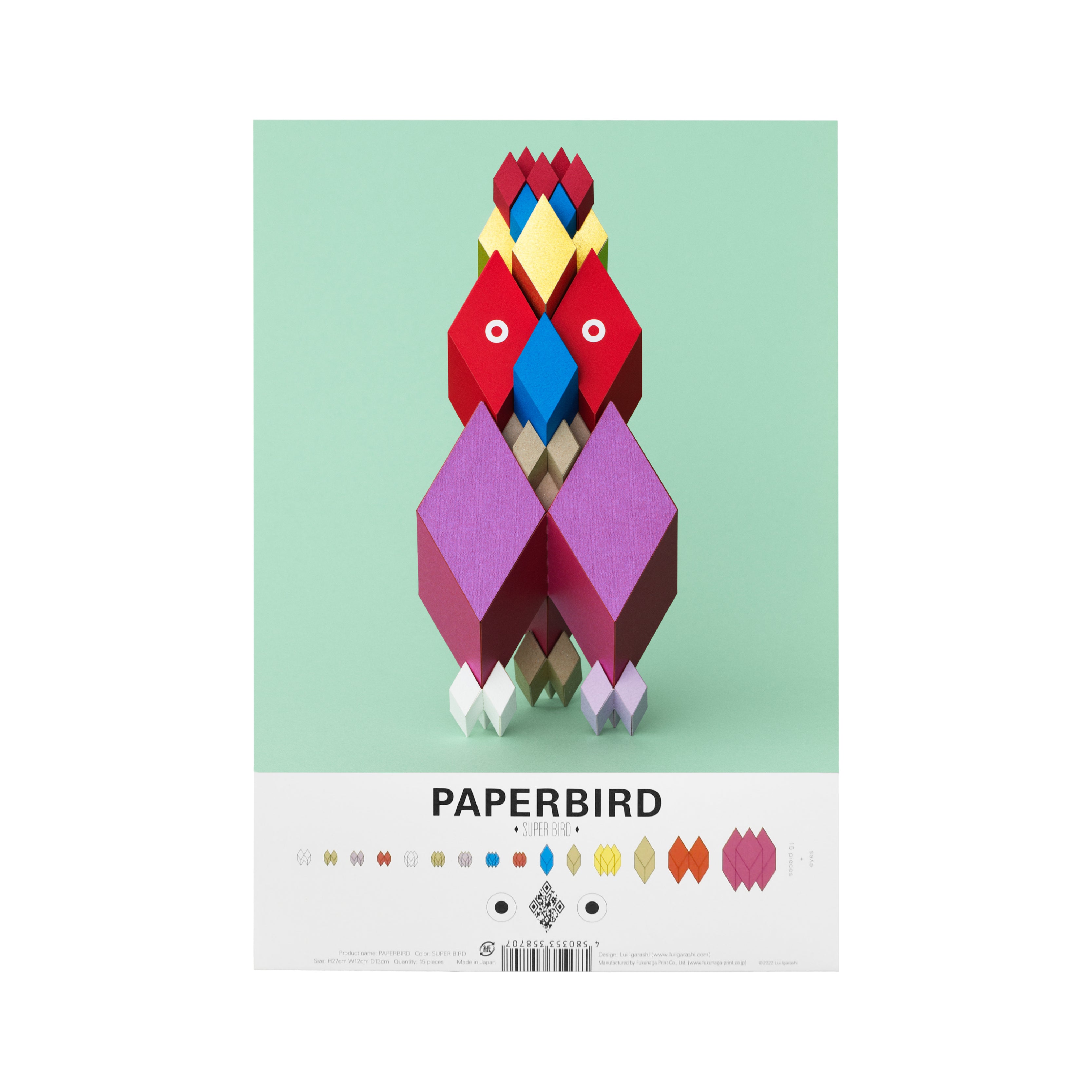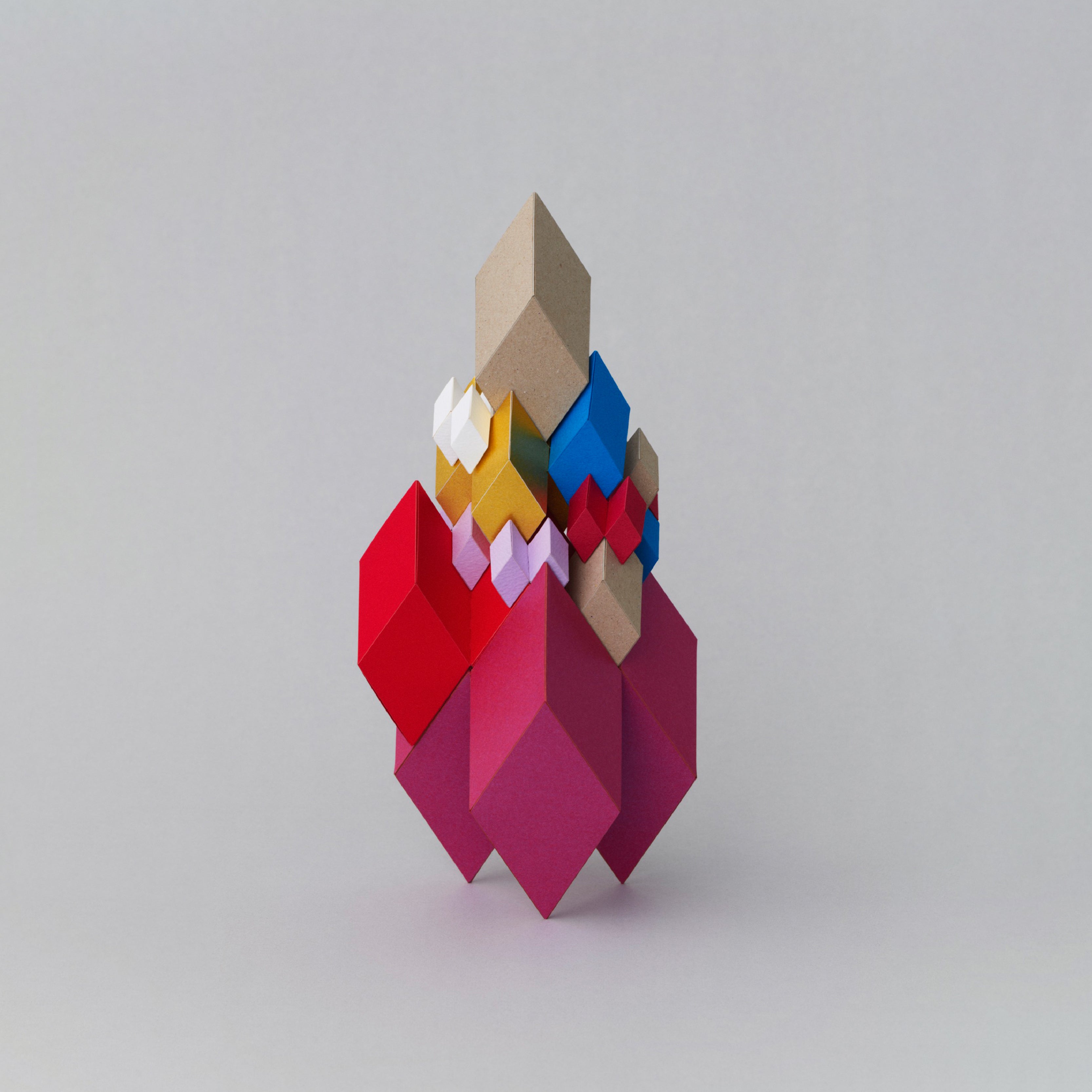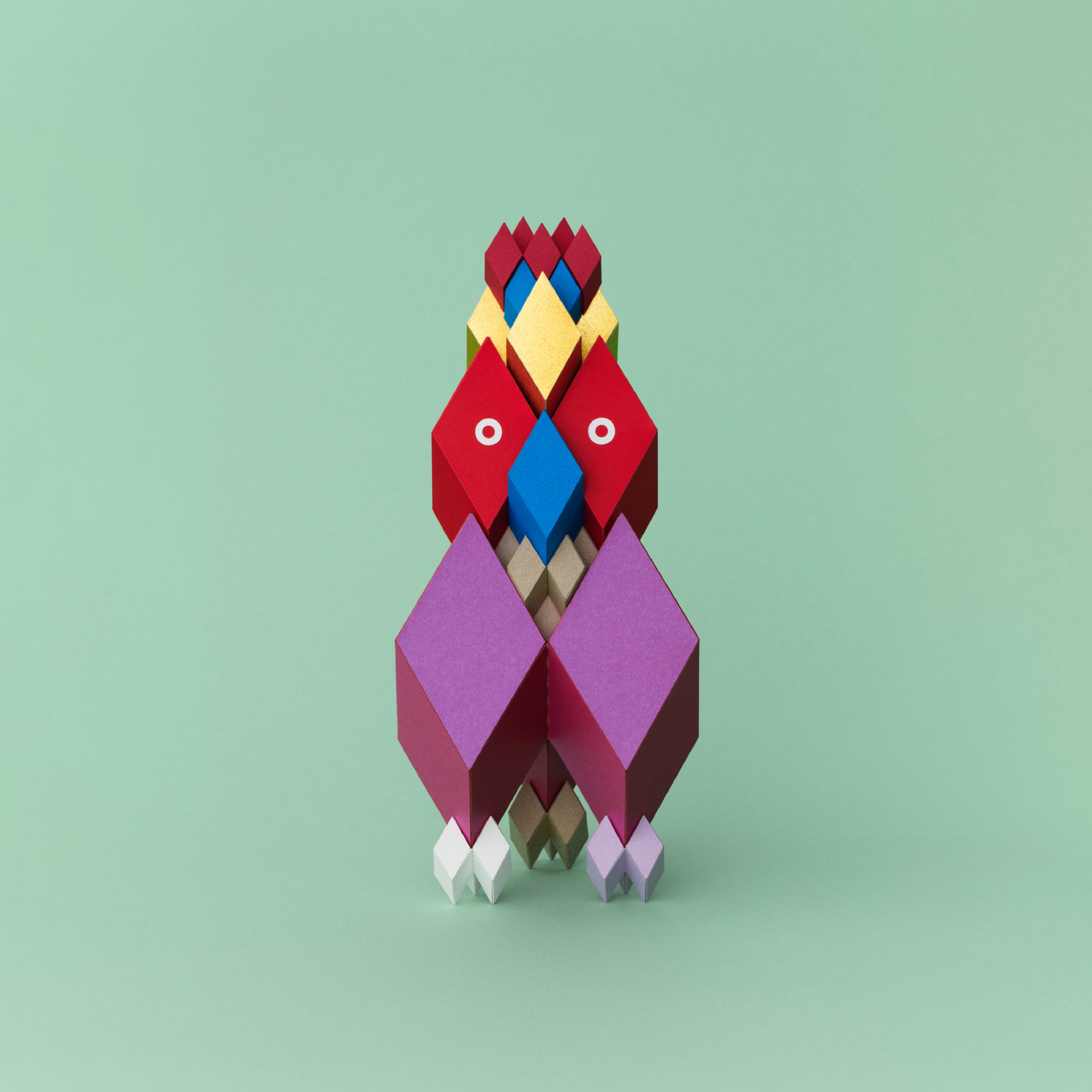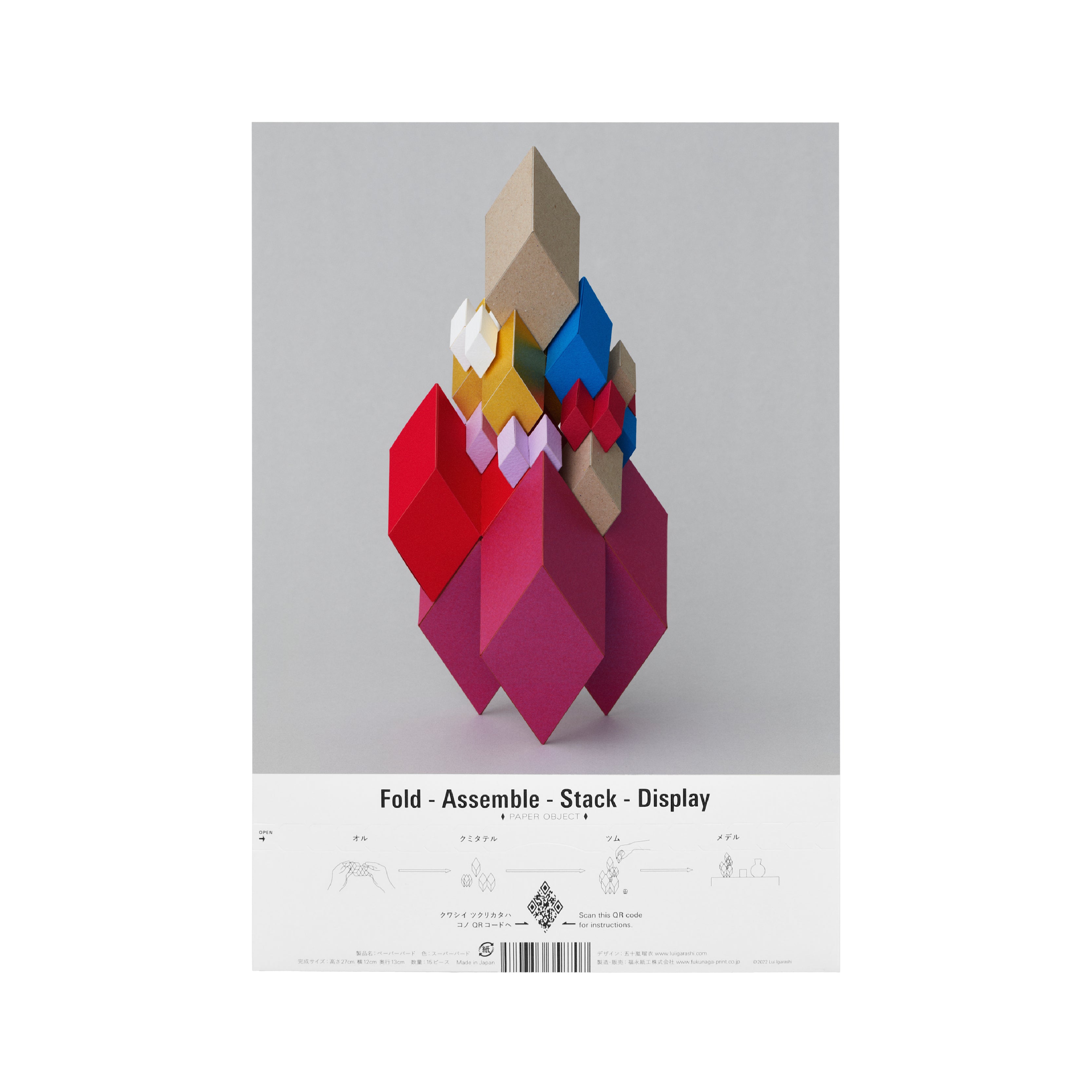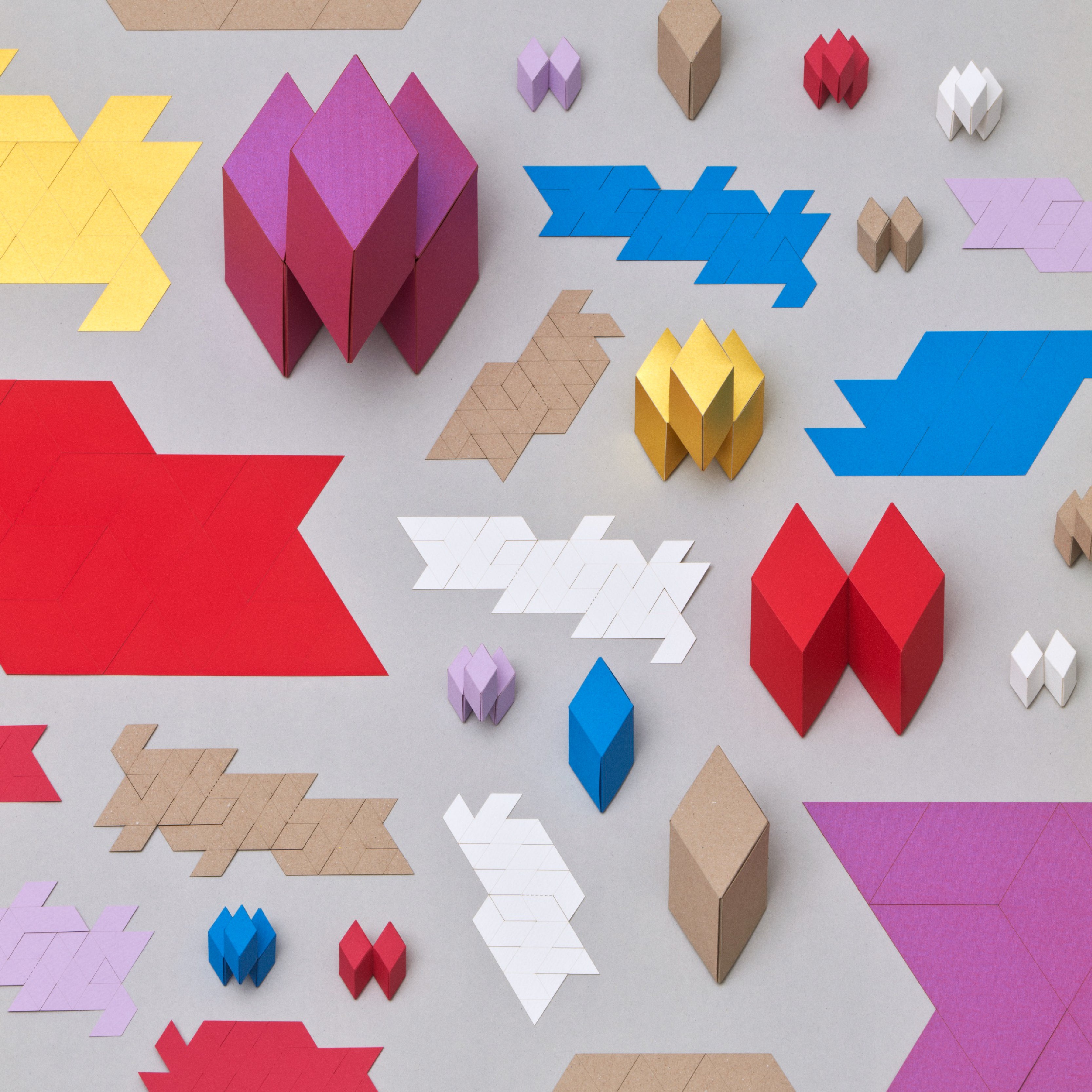 PAPERBIRD (Super Bird)
Fold the development diagram of the paper to make three-dimensional parts. You can stack the three-dimensional parts to make a bird, or connect them like crystals to create any shape you like.
Variation:
owl
▼ How to assemble
How to make a single part
How to make double parts
How to make triple parts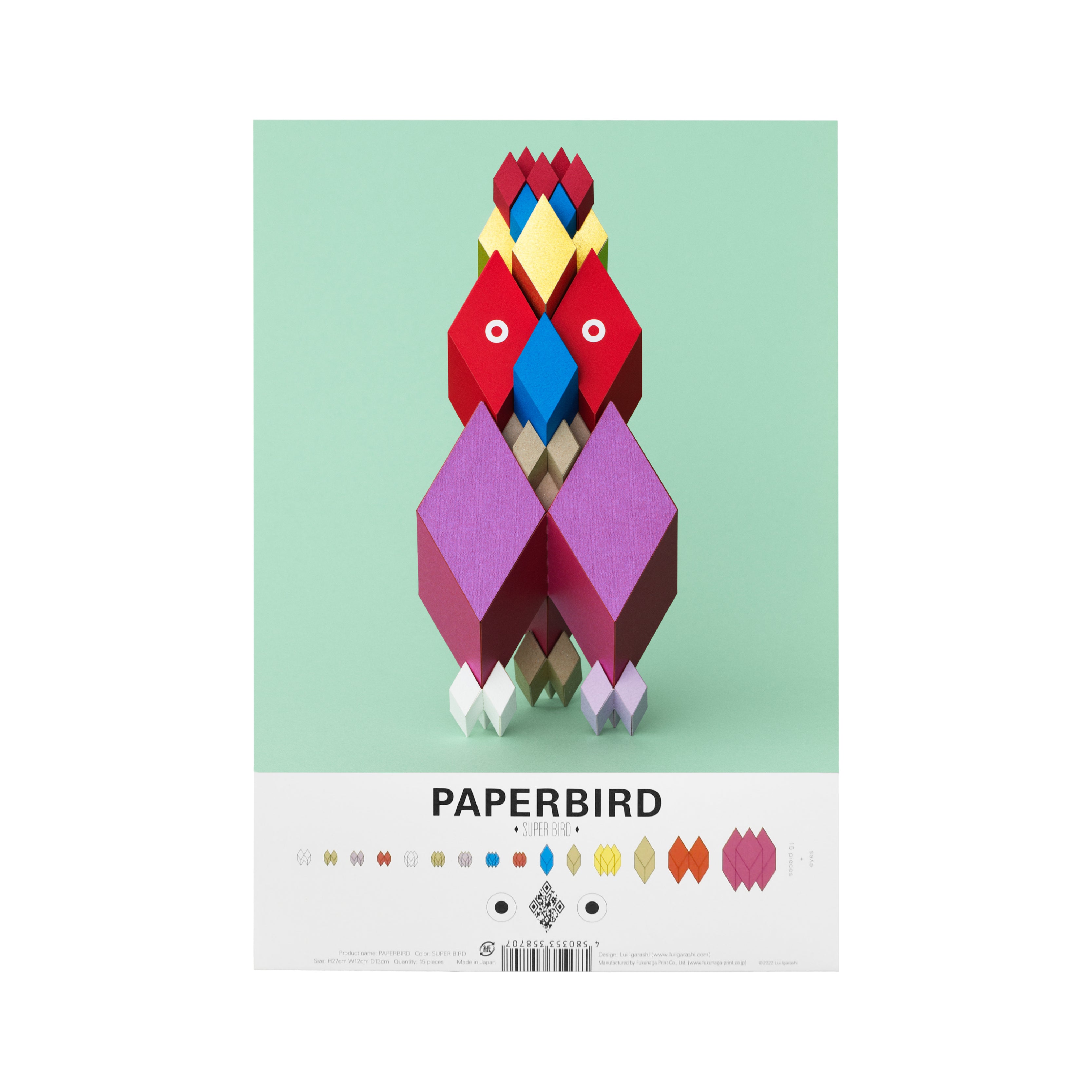 Main body paper
Reaction-FS, Kenran, Sand Beige, Hi-Pika E2F, Tanto, NT Lasha, Mermaid, Graffiti Hump F
body size
W120 × D130 × H270mm (when assembled)
content
15 development parts, 4 eyeball stickers, instruction manual
COMMENT
KOSEN Koji
The actual recommendation is "PAPERBIRD", which I immediately bought at the same venue because of the interesting development diagram. This is a recommended item that I bought for my child who likes origami as a paper container brain special education.
KAWAKAMI Noriko
Crystal-like, cell-like, diamond-shaped parts.
The process of folding a piece of paper into a three-dimensional shape and combining them
It's full of surprises and fun, just like touching life.