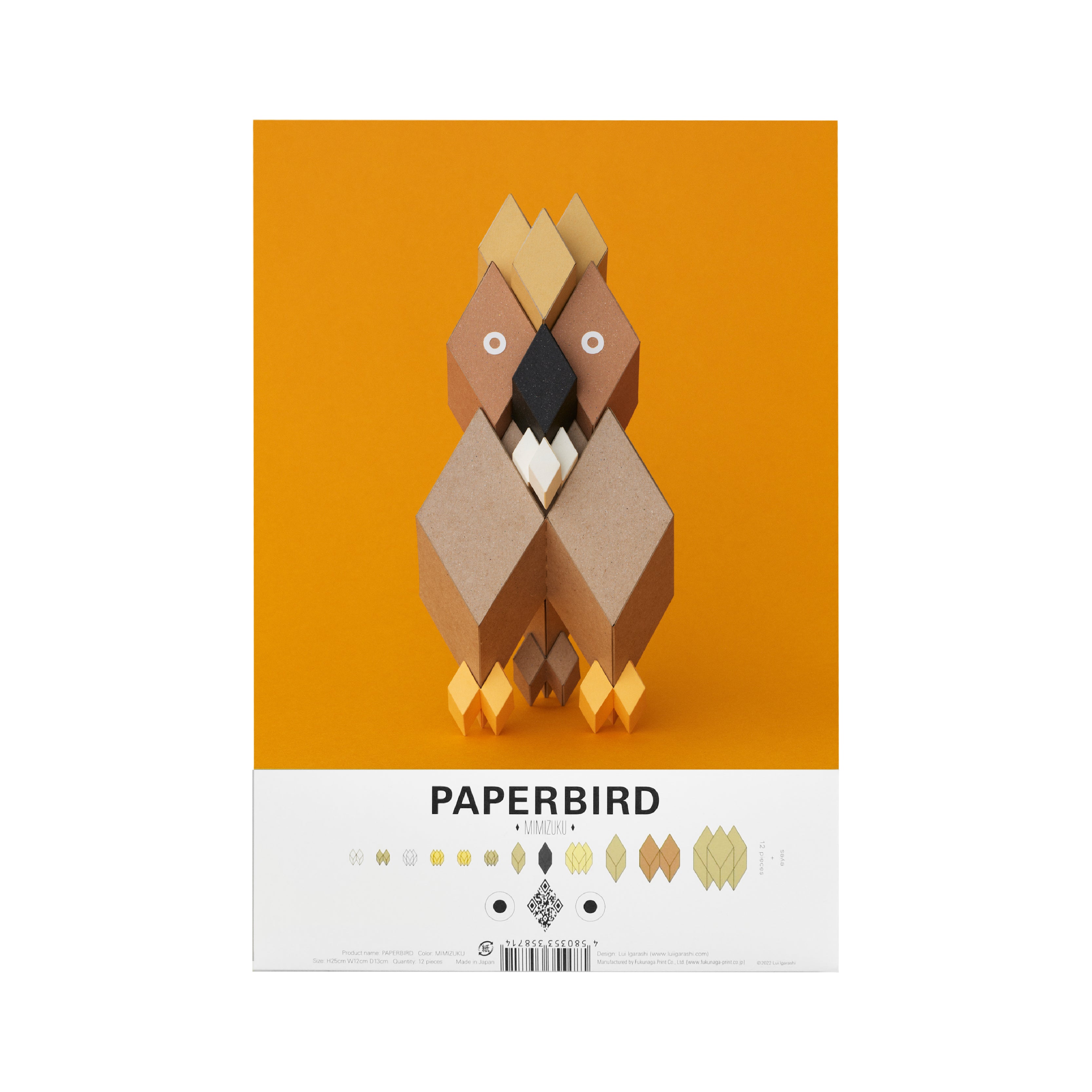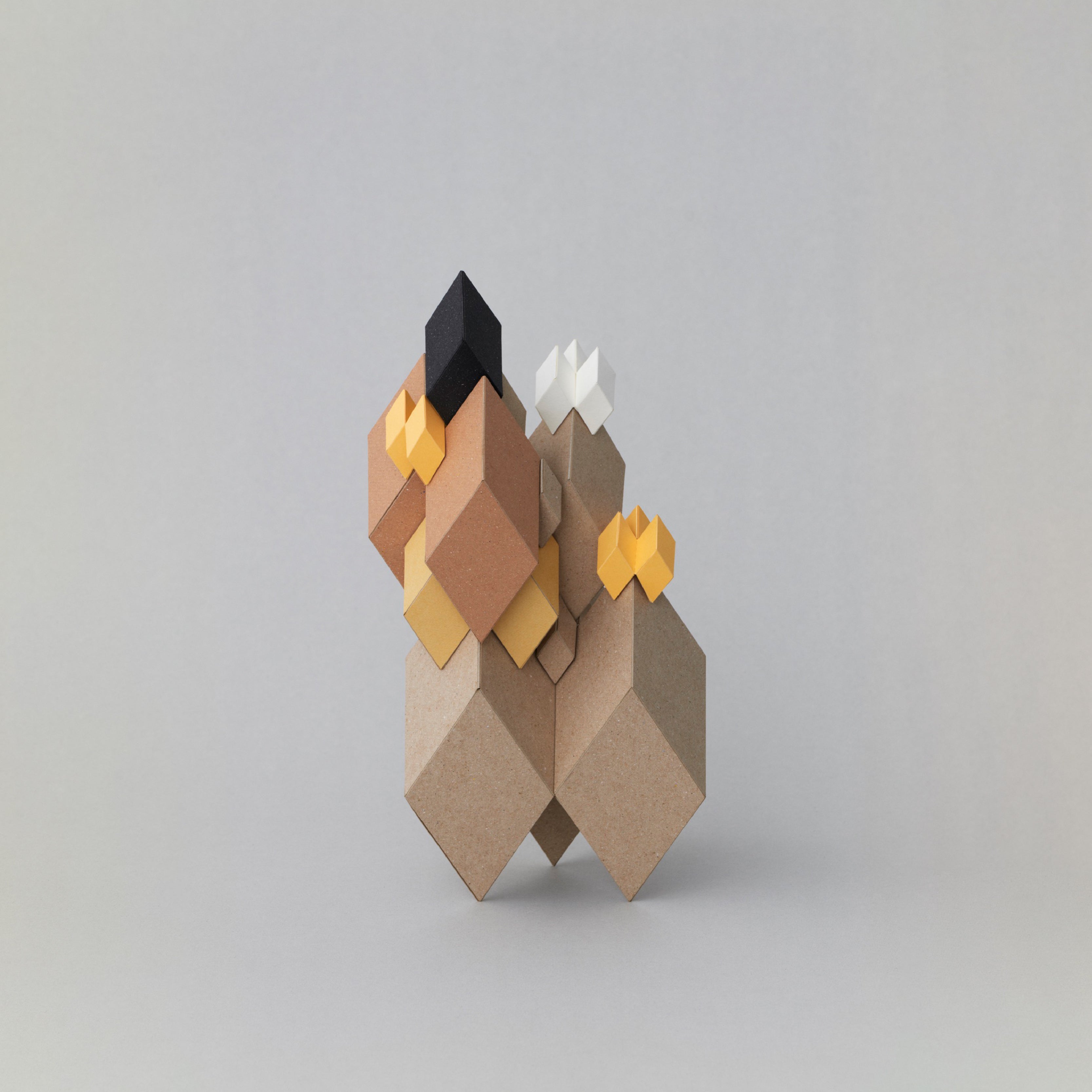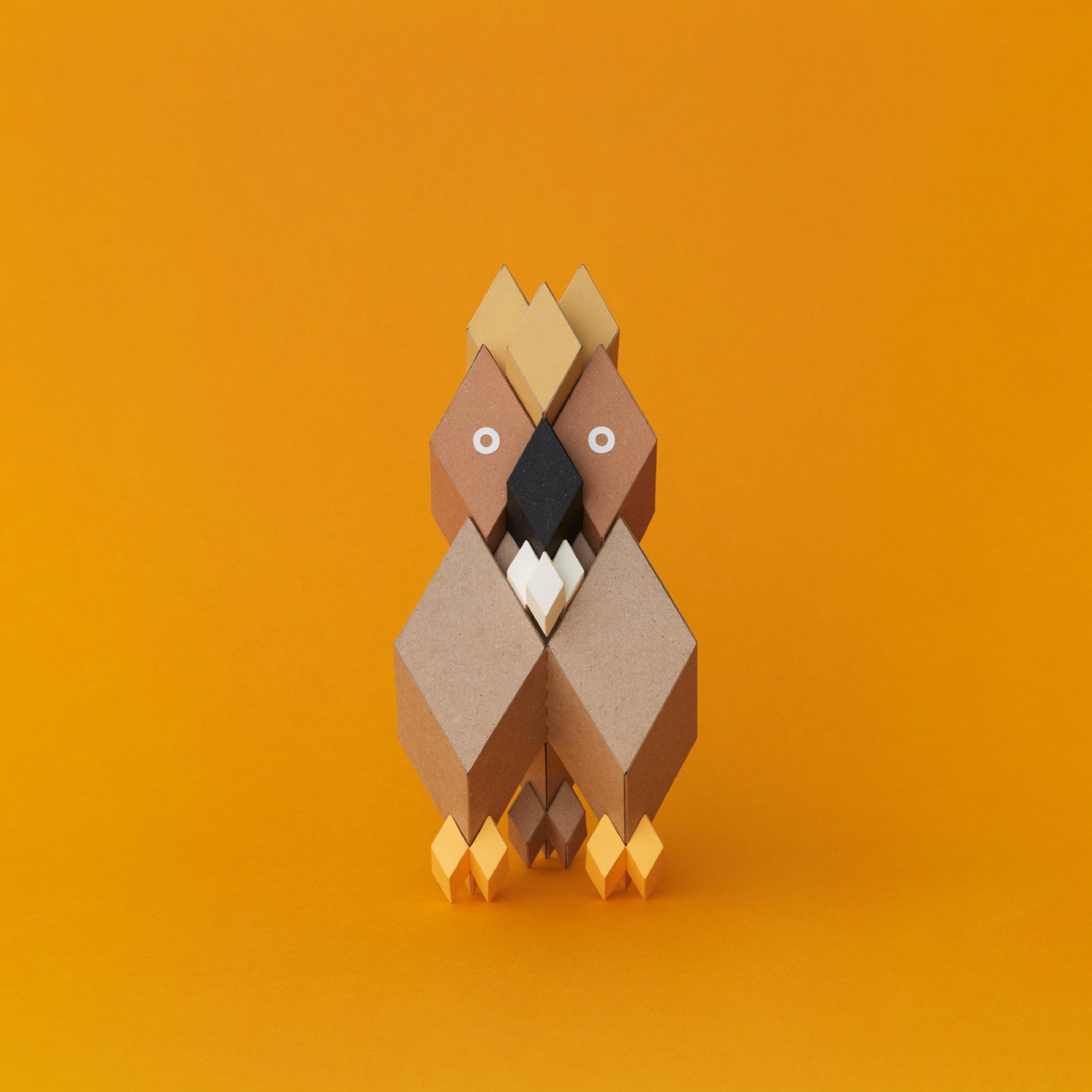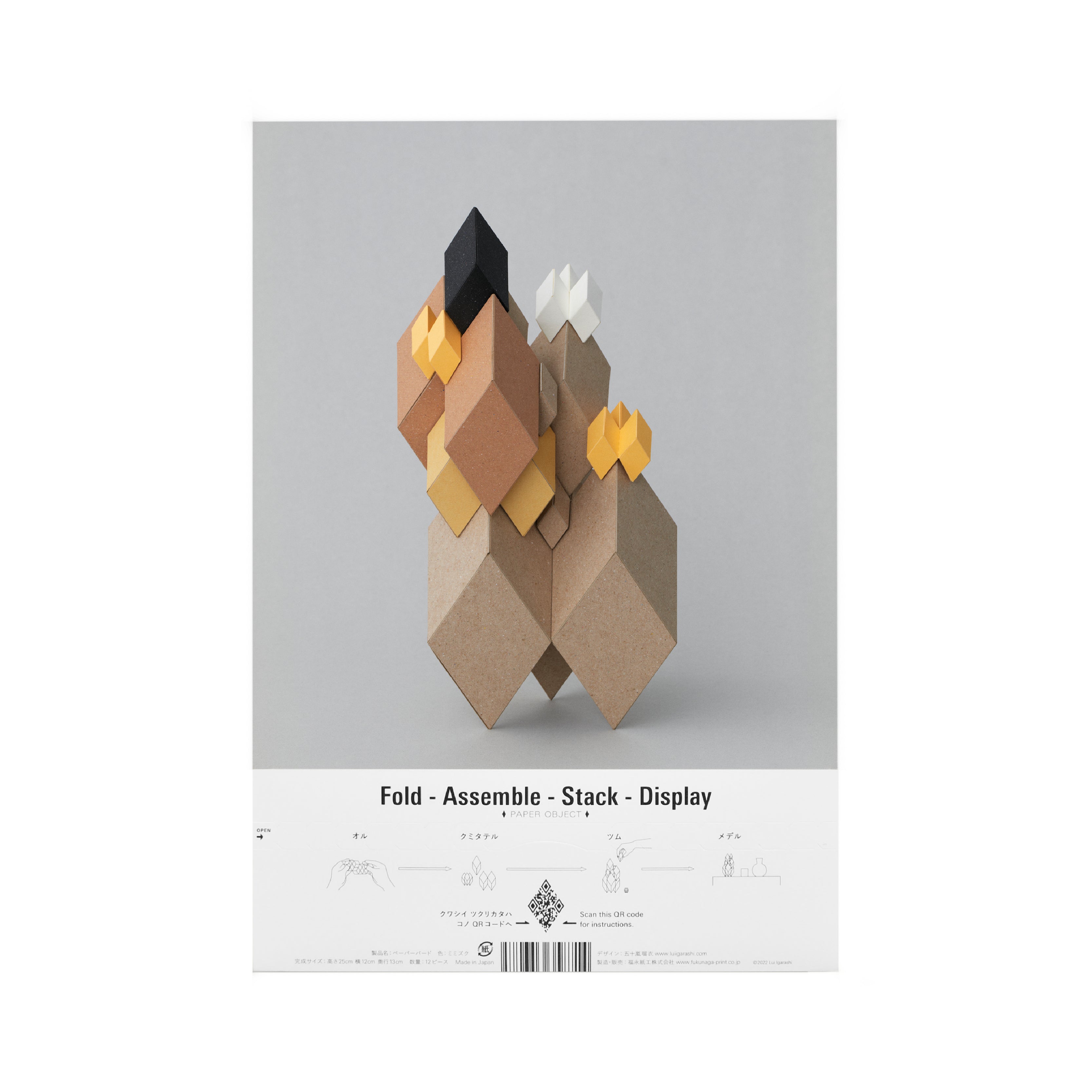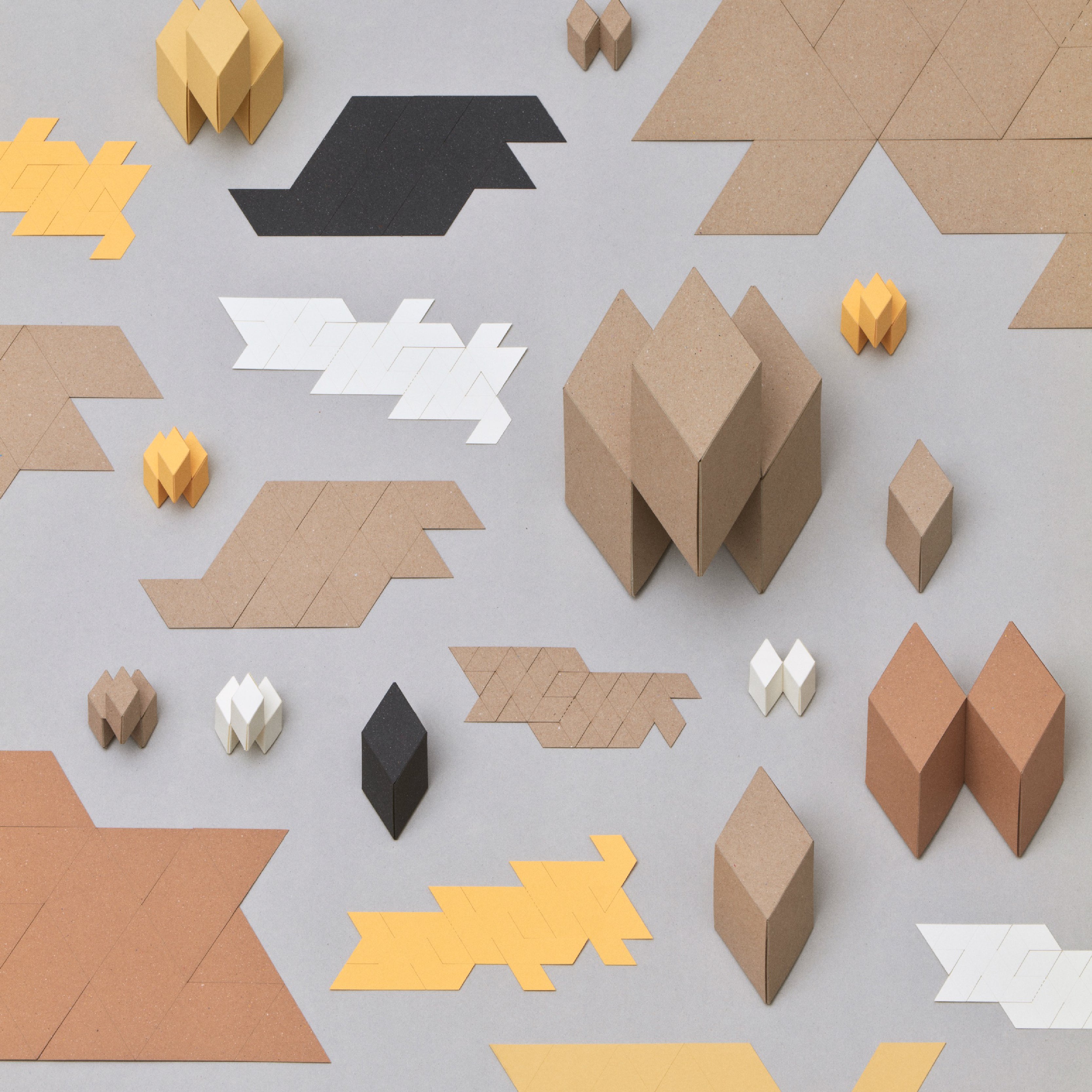 PAPERBIRD(owl)
Fold the development diagram of the paper to make three-dimensional parts. You can stack the three-dimensional parts to make a bird, or connect them like crystals to create any shape you like.

variation:Super Bird

▼ How to assemble video How to make single parts


How to make double parts

How to make triple parts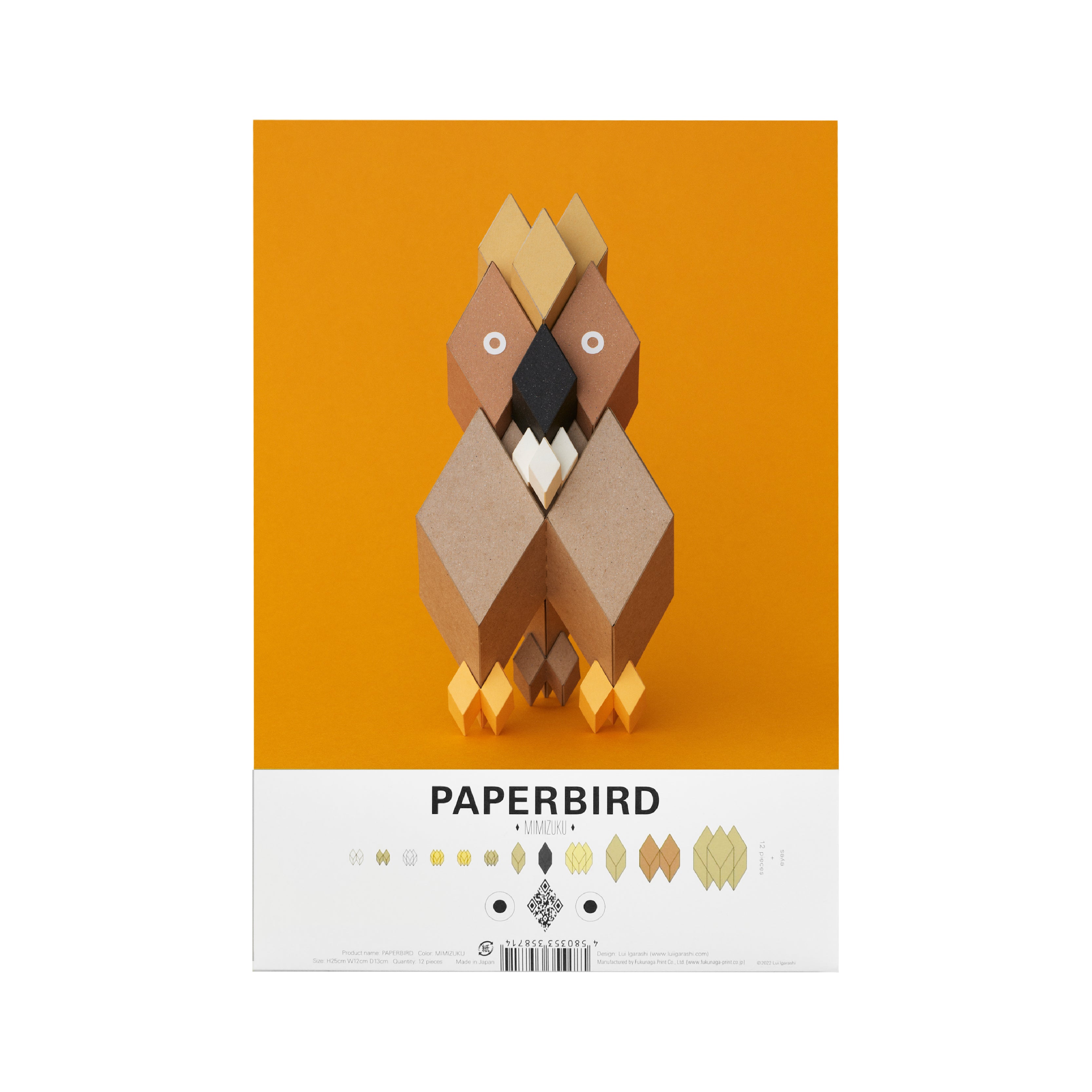 Main body paper
sand beige, ace ball, ace ball black, colored fine paper, OKAC card, graffiti CoC
body size
W120 × D130 × H250mm (when assembled)
content
12 development parts, 4 eyeball stickers, instruction manual
COMMENT
KOSEN Koji
The actual recommendation is "PAPERBIRD", which I immediately bought at the same venue because of the interesting development diagram. This is a recommended item that I bought for my child who likes origami as a paper container brain special education.
KAWAKAMI Noriko
Crystal-like, cell-like, diamond-shaped parts.
The process of folding a piece of paper into a three-dimensional shape and combining them
It's full of surprises and fun, just like touching life.