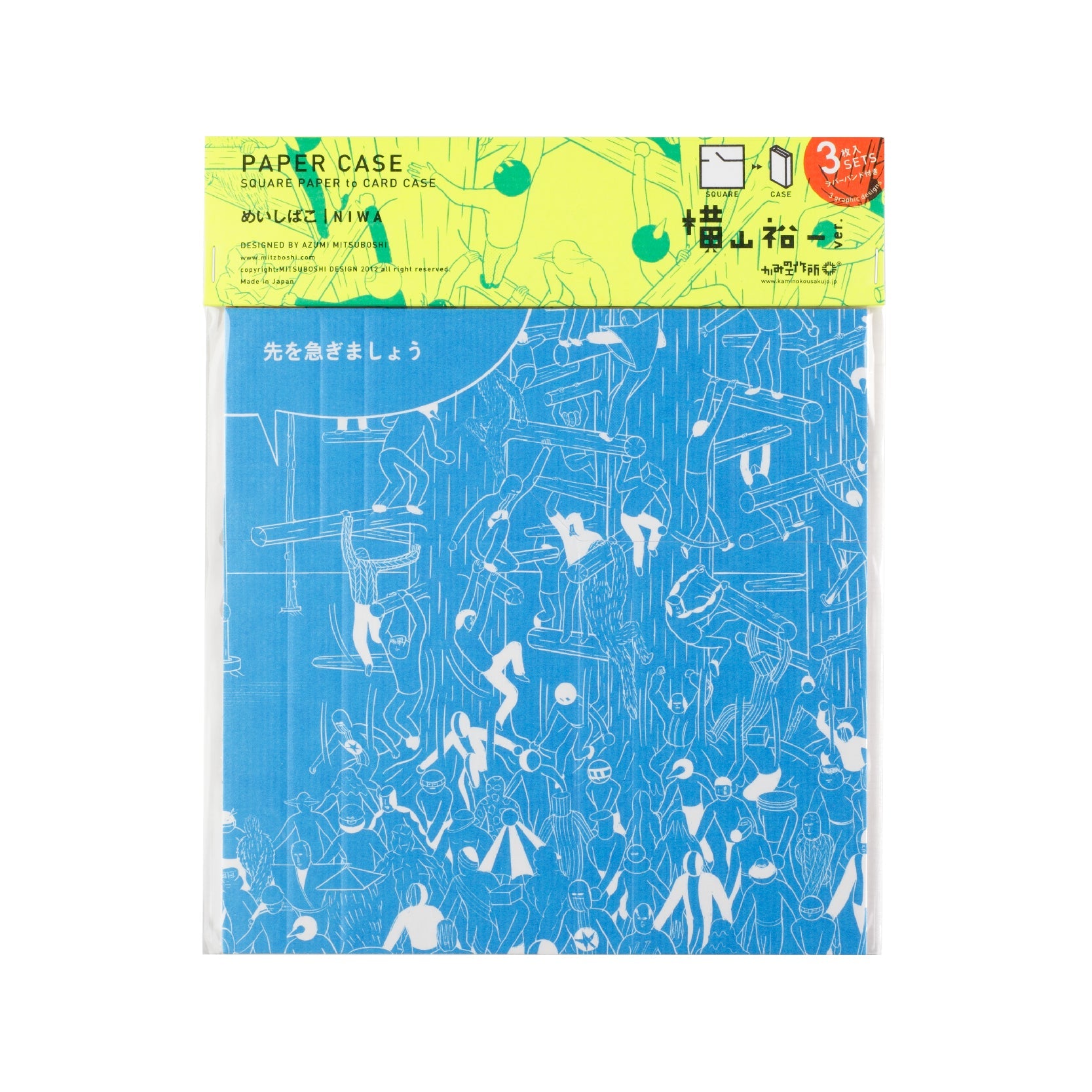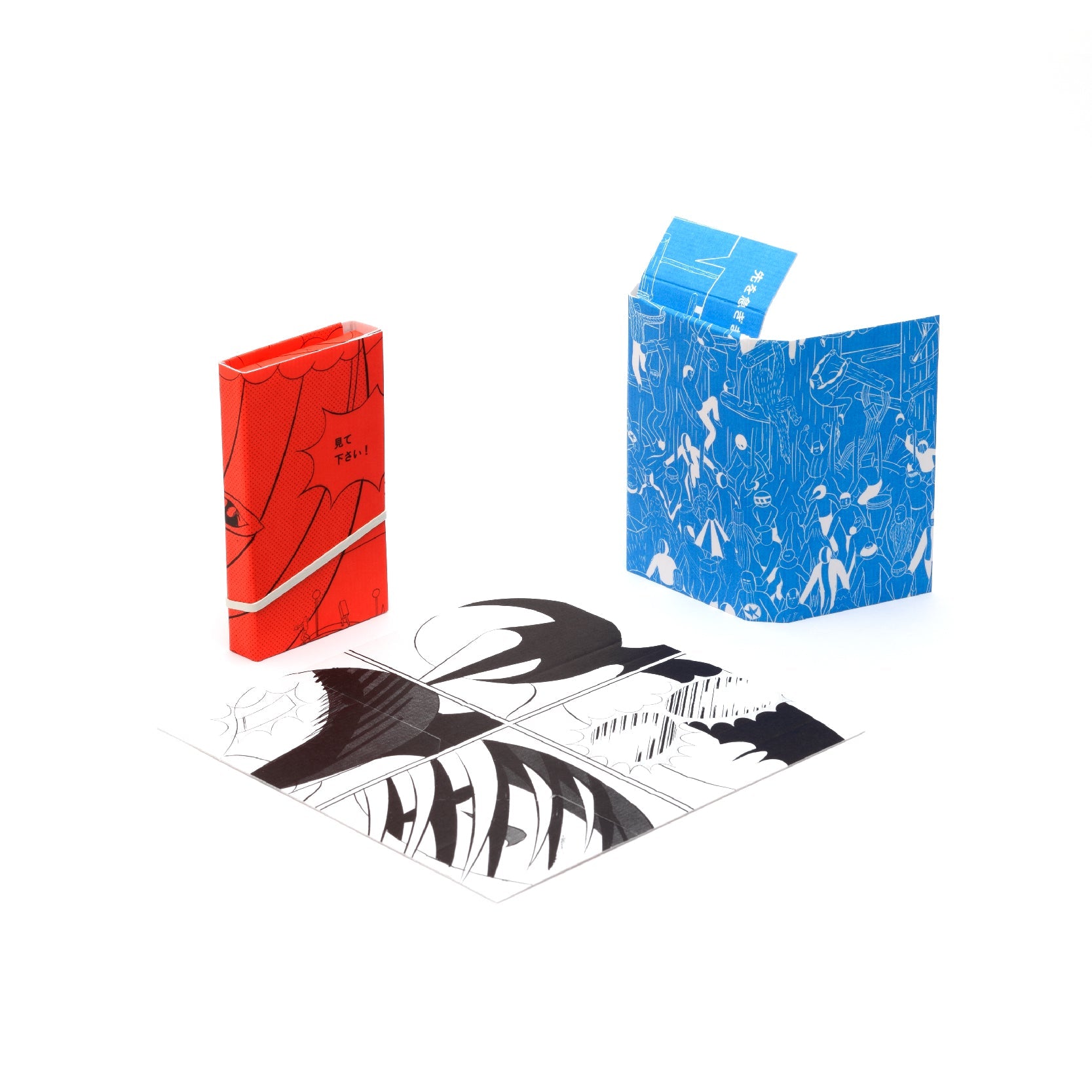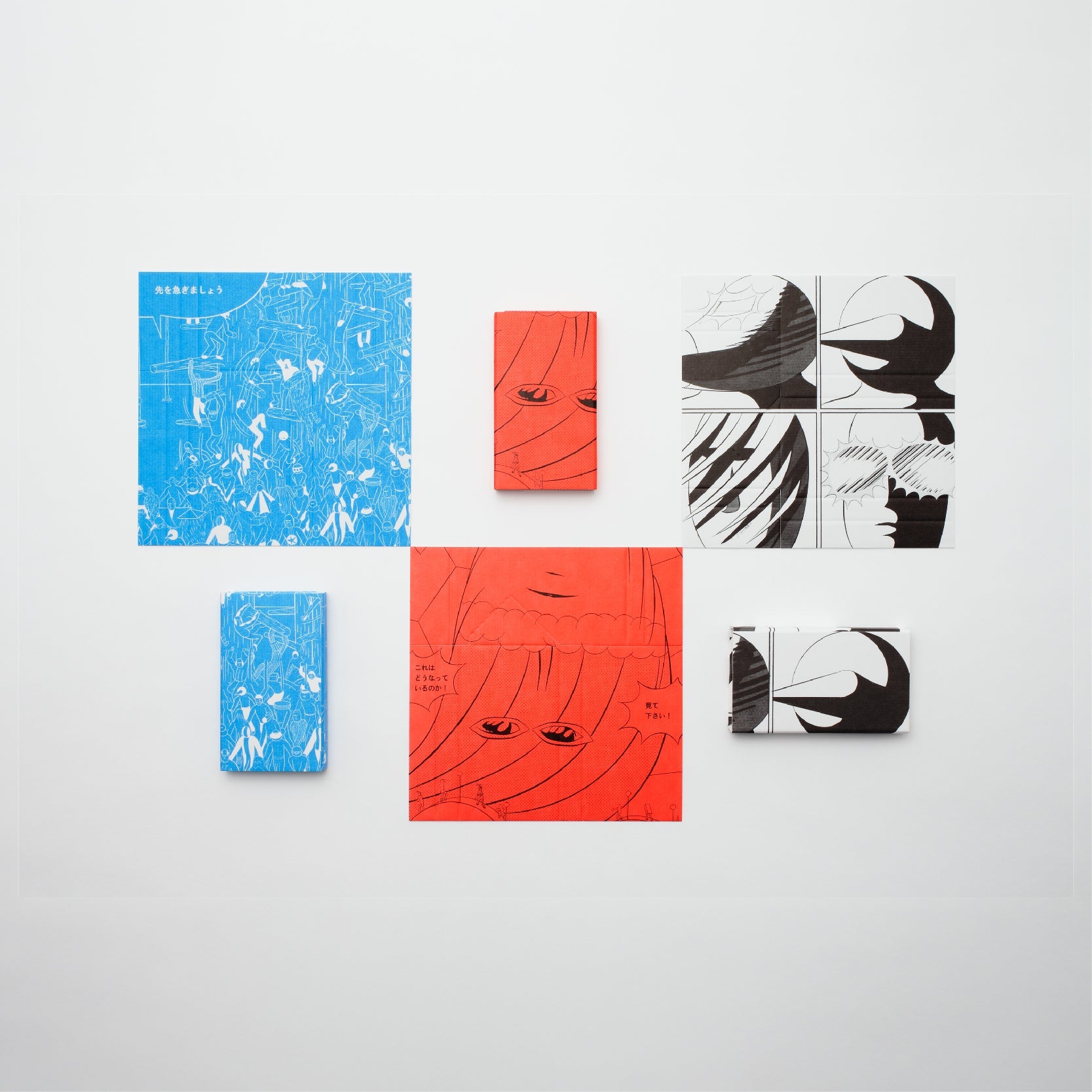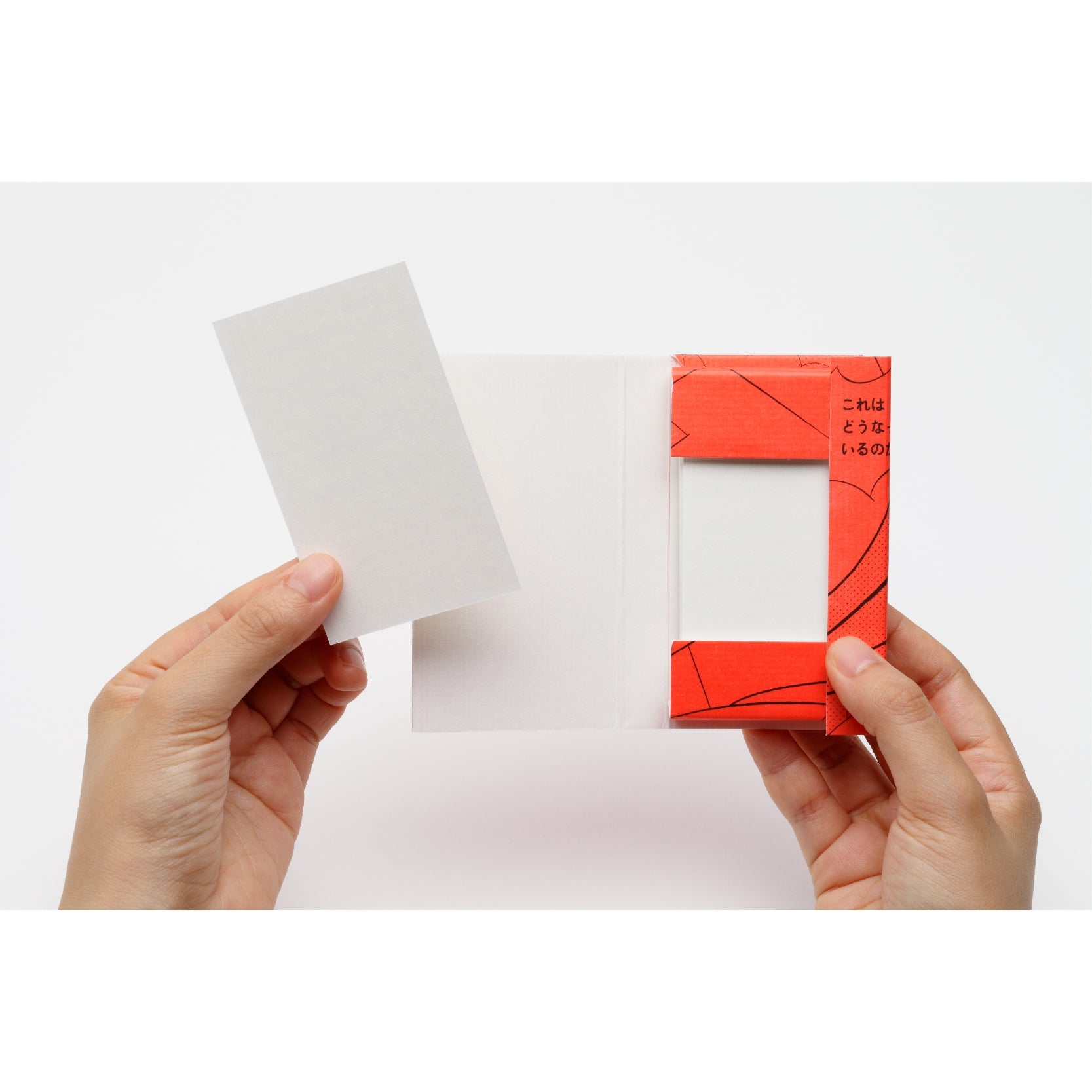 Meishibako - Paper Card Box - Yuichi YOKOYAMA ver. Set of 3
"Meishibako" made of square paper.
Assemble along the lines to complete the box-shaped business card holder!
About 30 standard business cards can be stored.
It can also be used to store exchanged business cards and organize various cards.
This is a special version printed with "NIWA" from the works of manga artist Yuichi Yokoyama.


YOKOYAMA Yuichi(Cartoonist / Artist)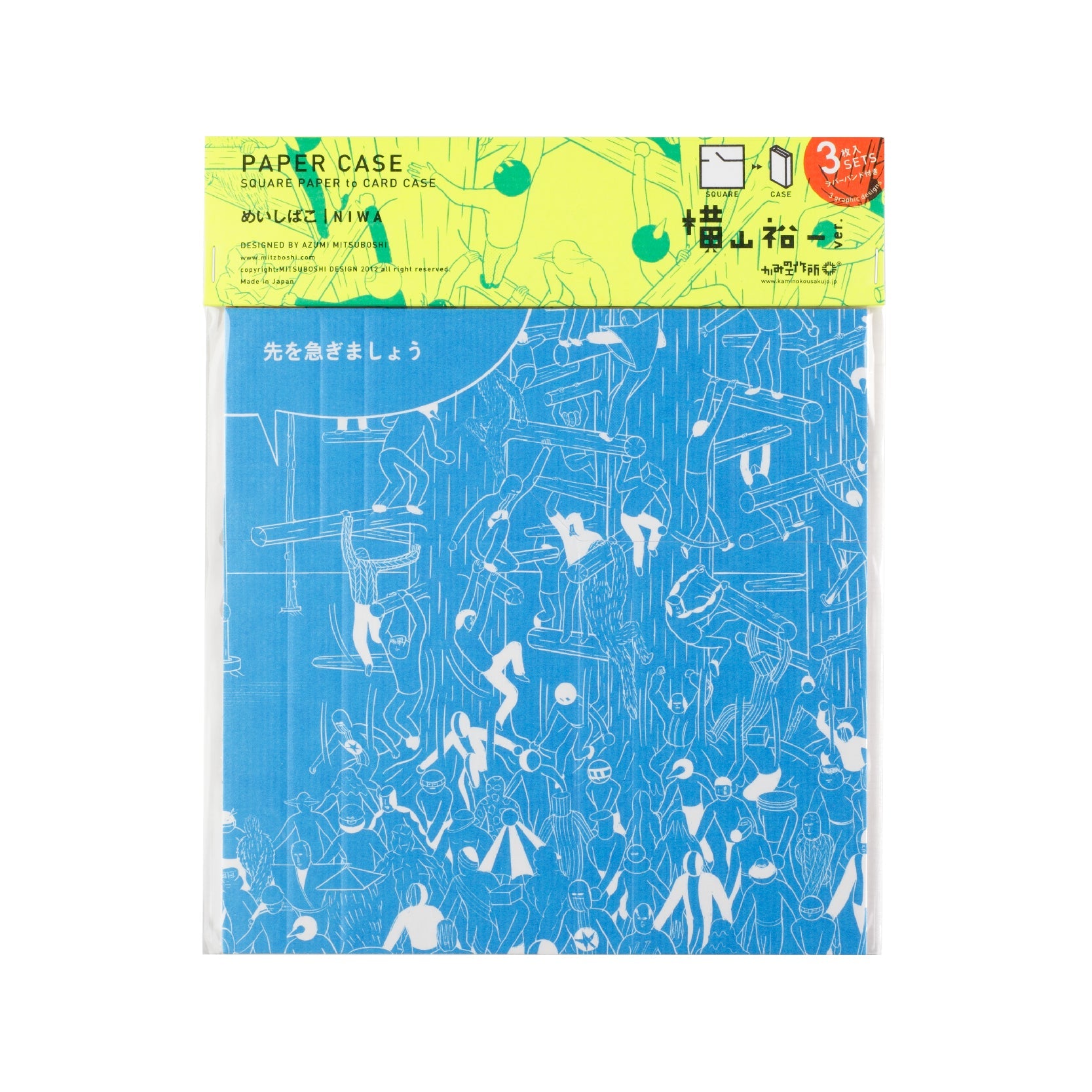 content
3 pieces (3 patterns), rubber band
COMMENT
Miyago Yuko
"Meishibako", which can be folded into a business card holder, is a product that is full of the character of the creator, Yasuzumi Mitsuboshi. The interestingness of the folding structure, practicality, and design are wonderfully combined, and when I first saw it, I was shocked. When I made "Kami no Kosakujo no Hon", I enclosed the book and appendix in a case that was an enlarged Meishibako. It is an epoch-making product that can be enjoyed on various scales.
大杉 信雄
名刺の内容はスマホにスキャンしても、リアルな名刺は捨てずに大切に保管しておきたい。そんな方のためのコンパクトな保管箱。ユニークなのは、時代とともに進化し続けていること。登場してから15年、使われている紙はデザインが変化して、あの頃出会ったあの人のことを思い出せる。