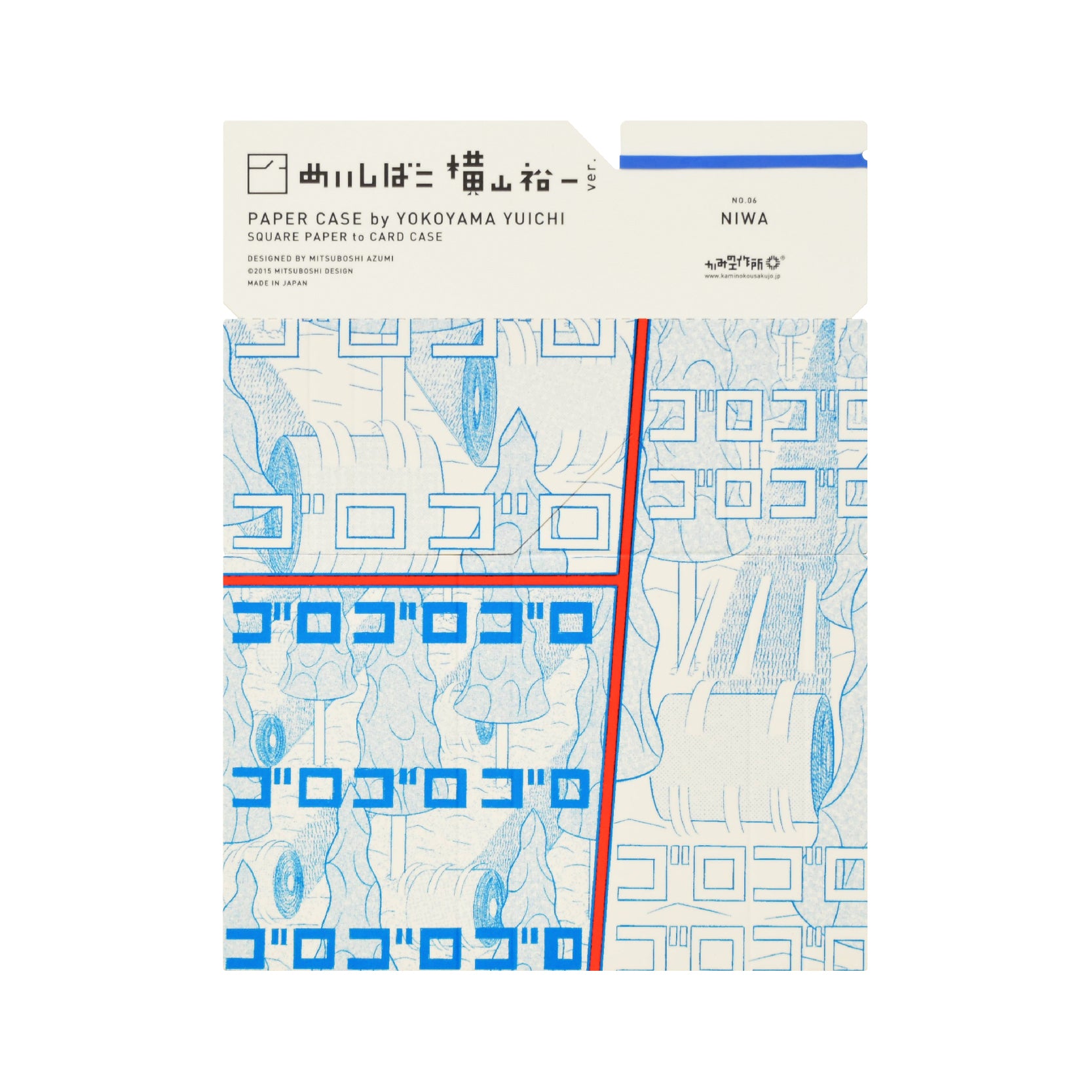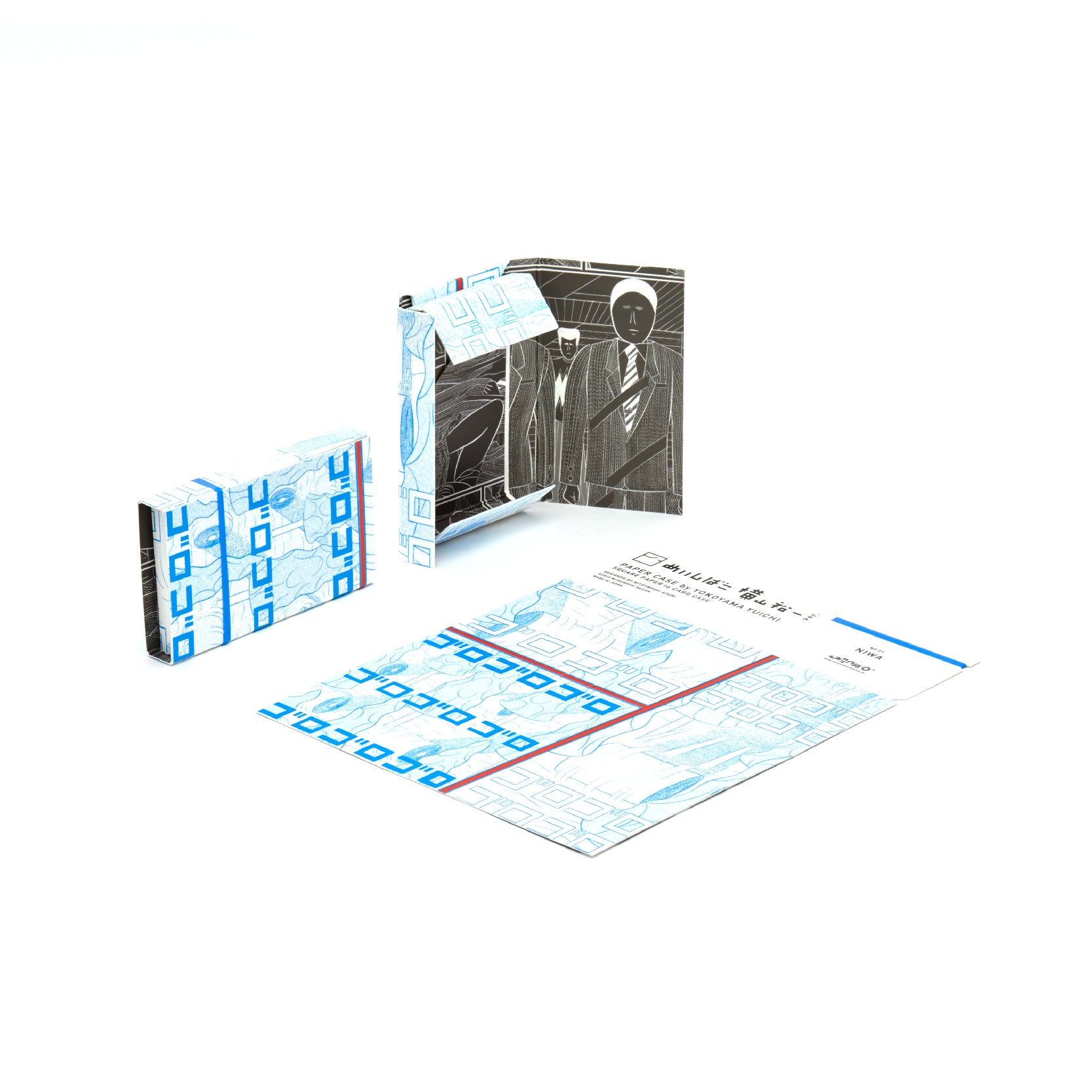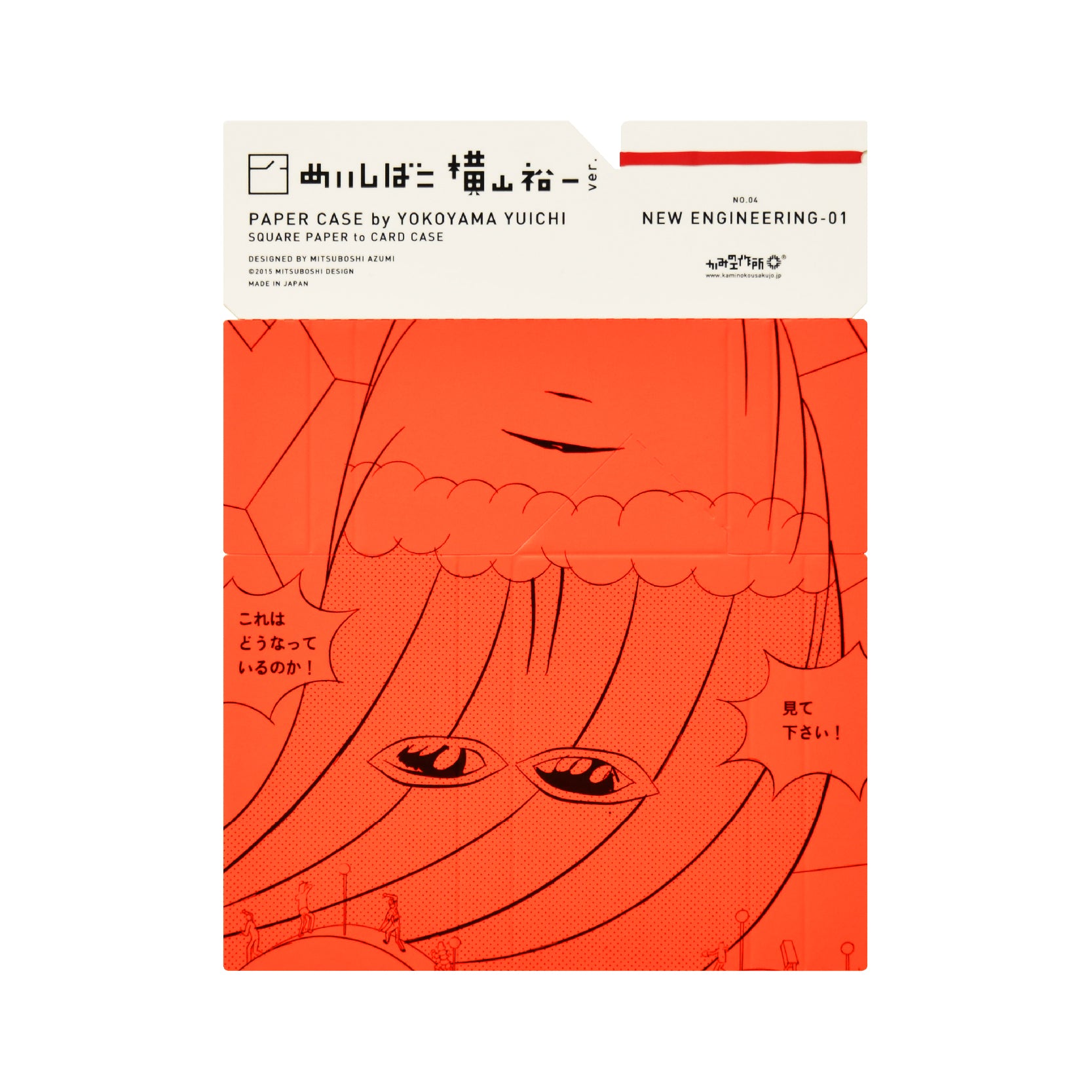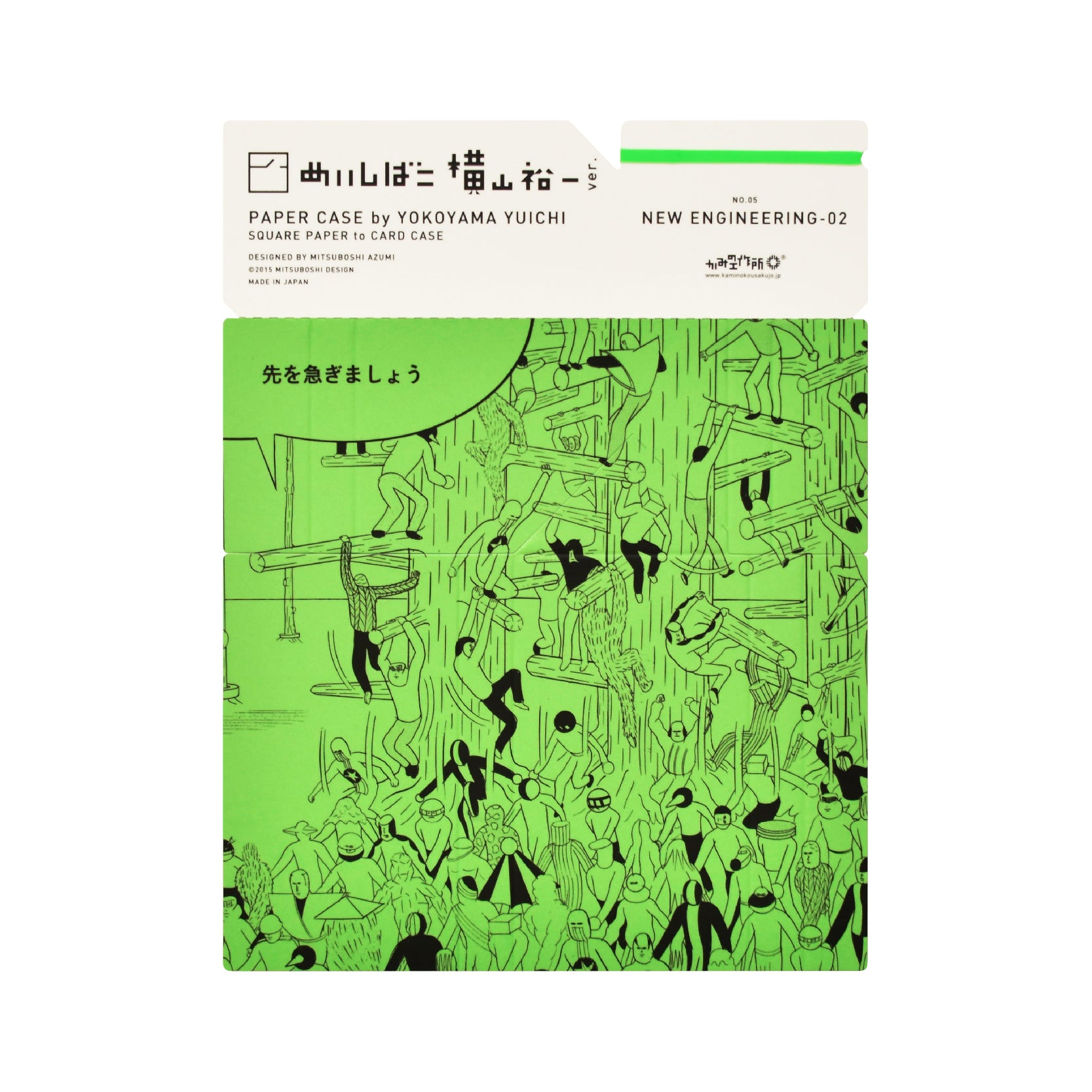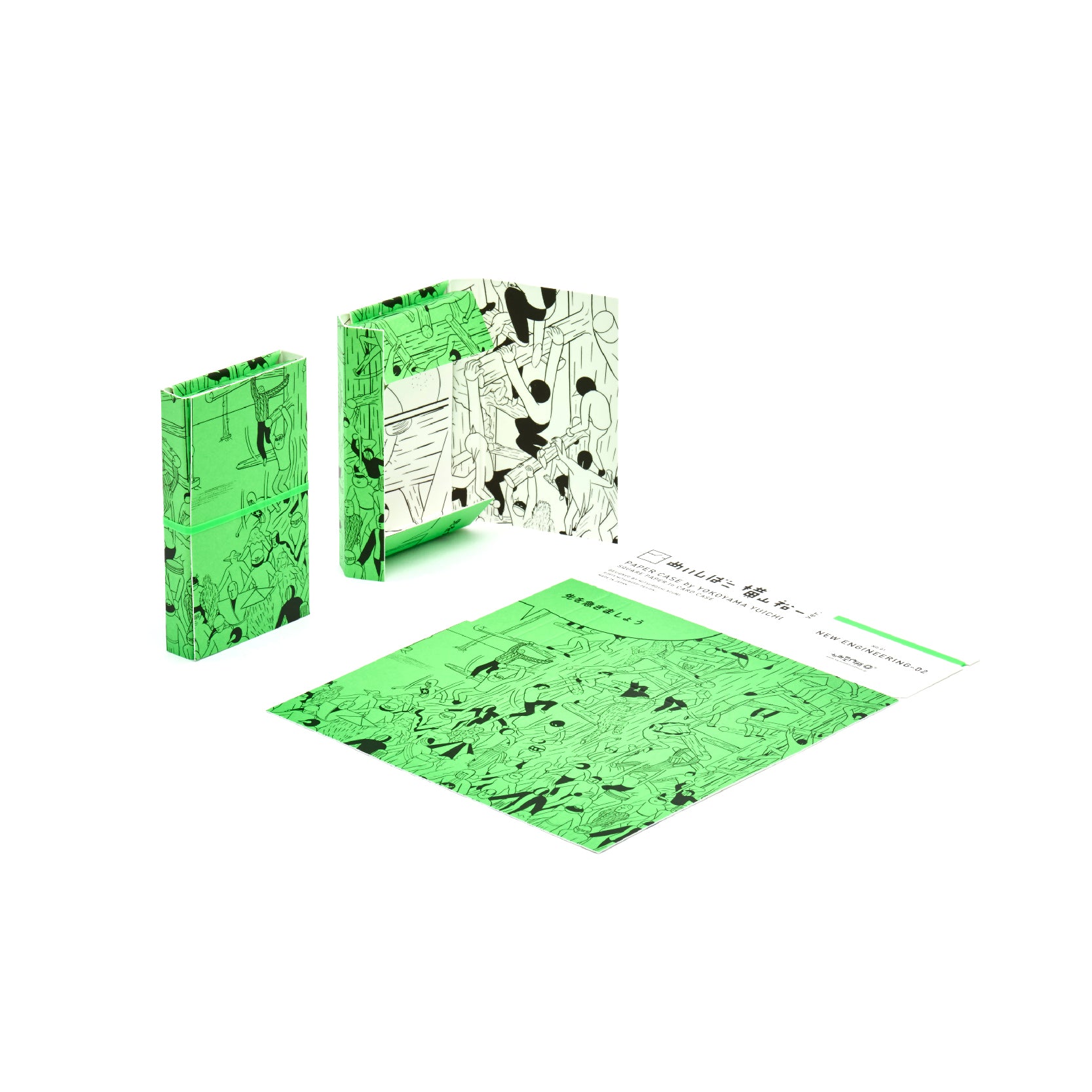 Meishibako - Paper Card Box - Yuichi YOKOYAMA ver.
By foldin g along the creases in this square piece of paper, you can create your own business card case!
. One box stres about 30 average-sized business cards. Use several boxes of different graphic designs to prganize shop loyalty cards, other people's cards, and more.
These are special versions printed the works by cartoonist Mr. Yuichi YOKOYAMA.
One is with scenes from manga "New Engineering", and the other is withscenes from "NIWA"..
YOKOYAMA Yuichi(Cartoonist / Artist)

variation: