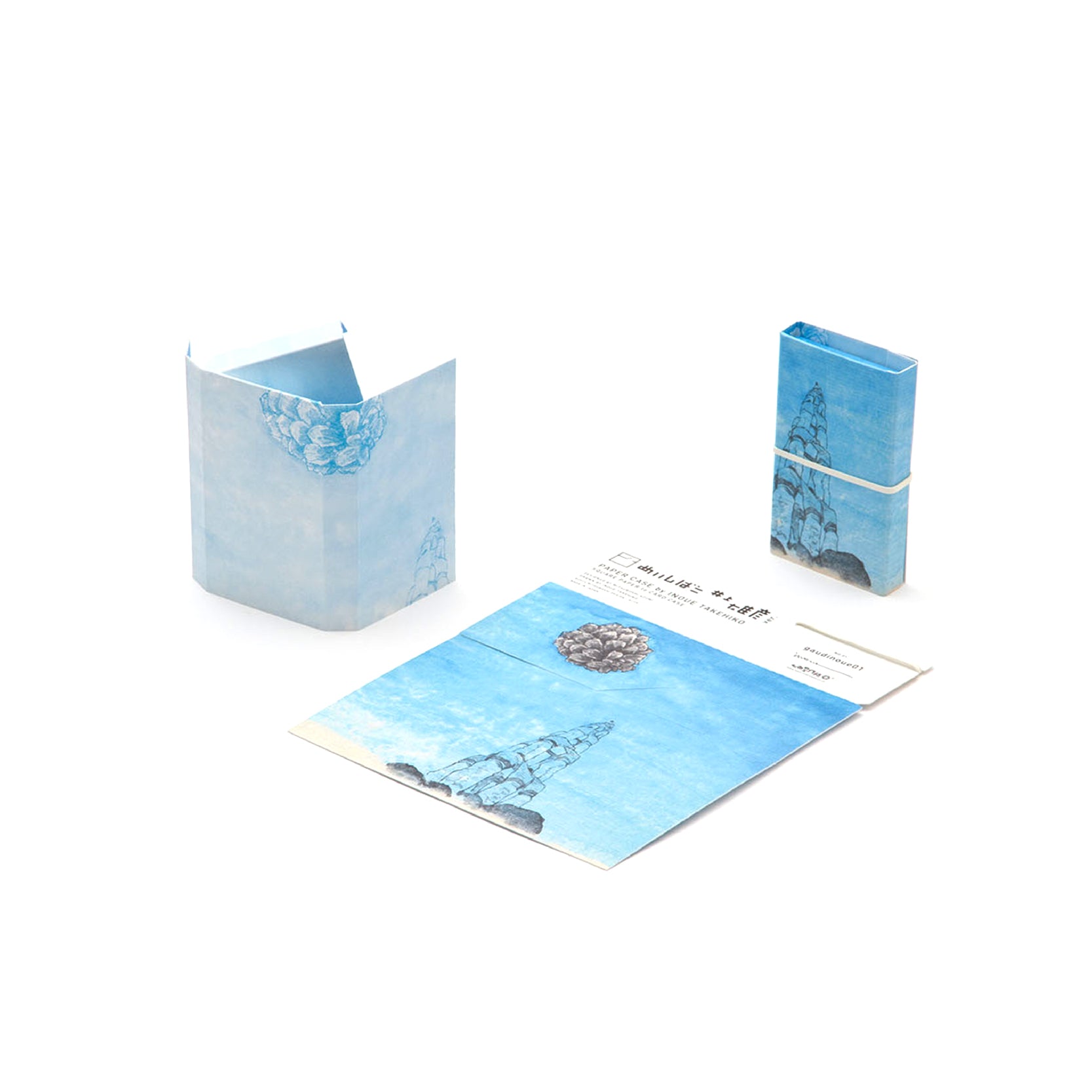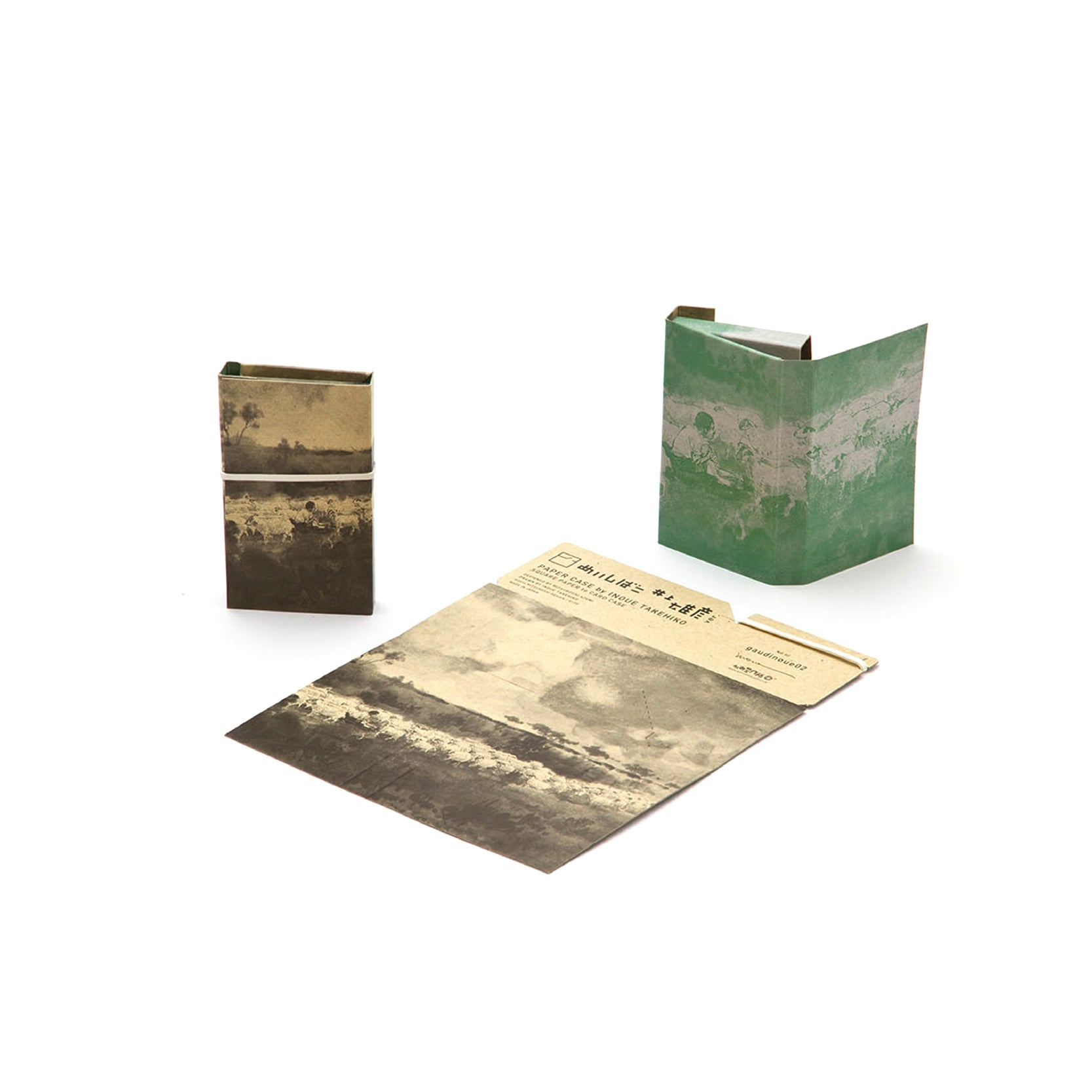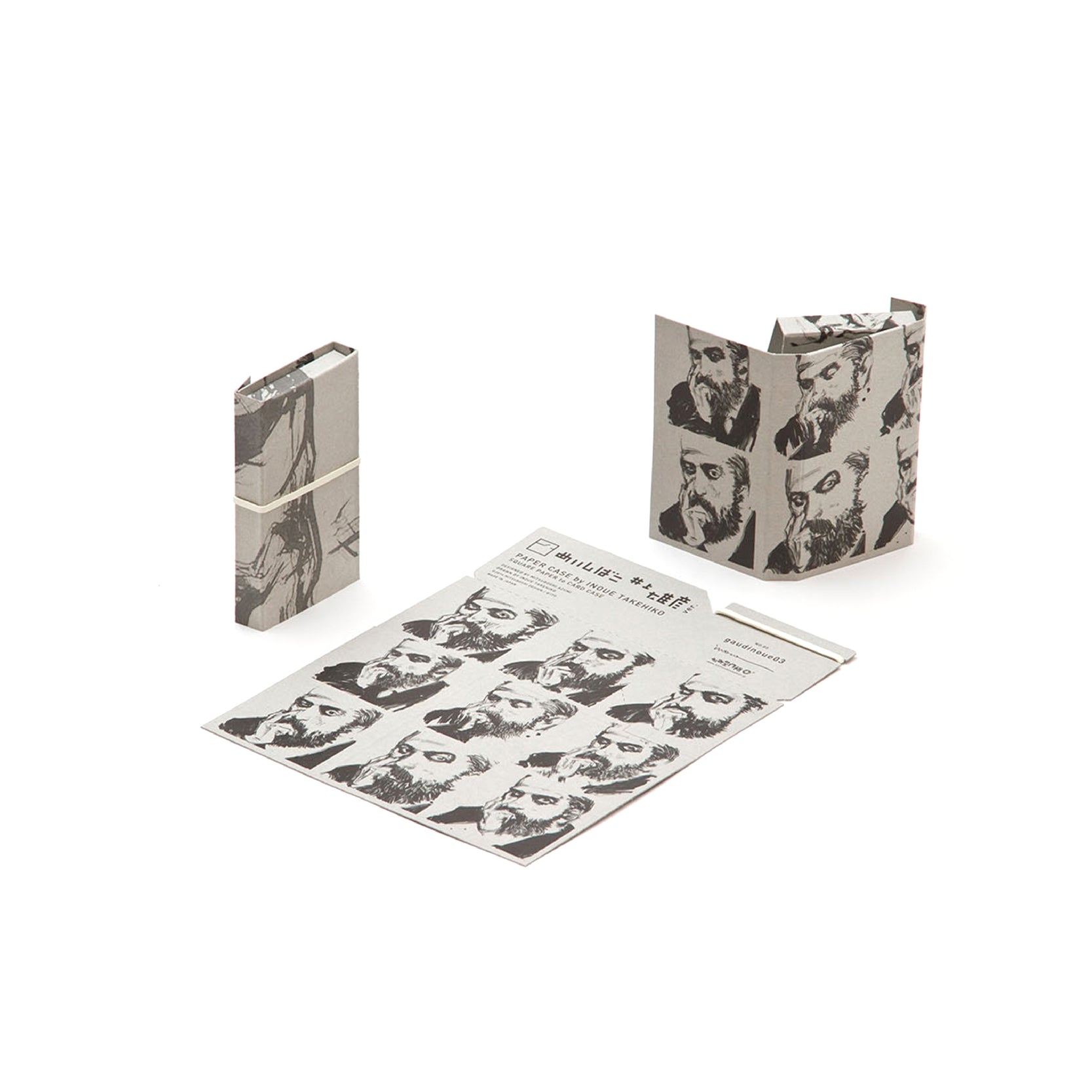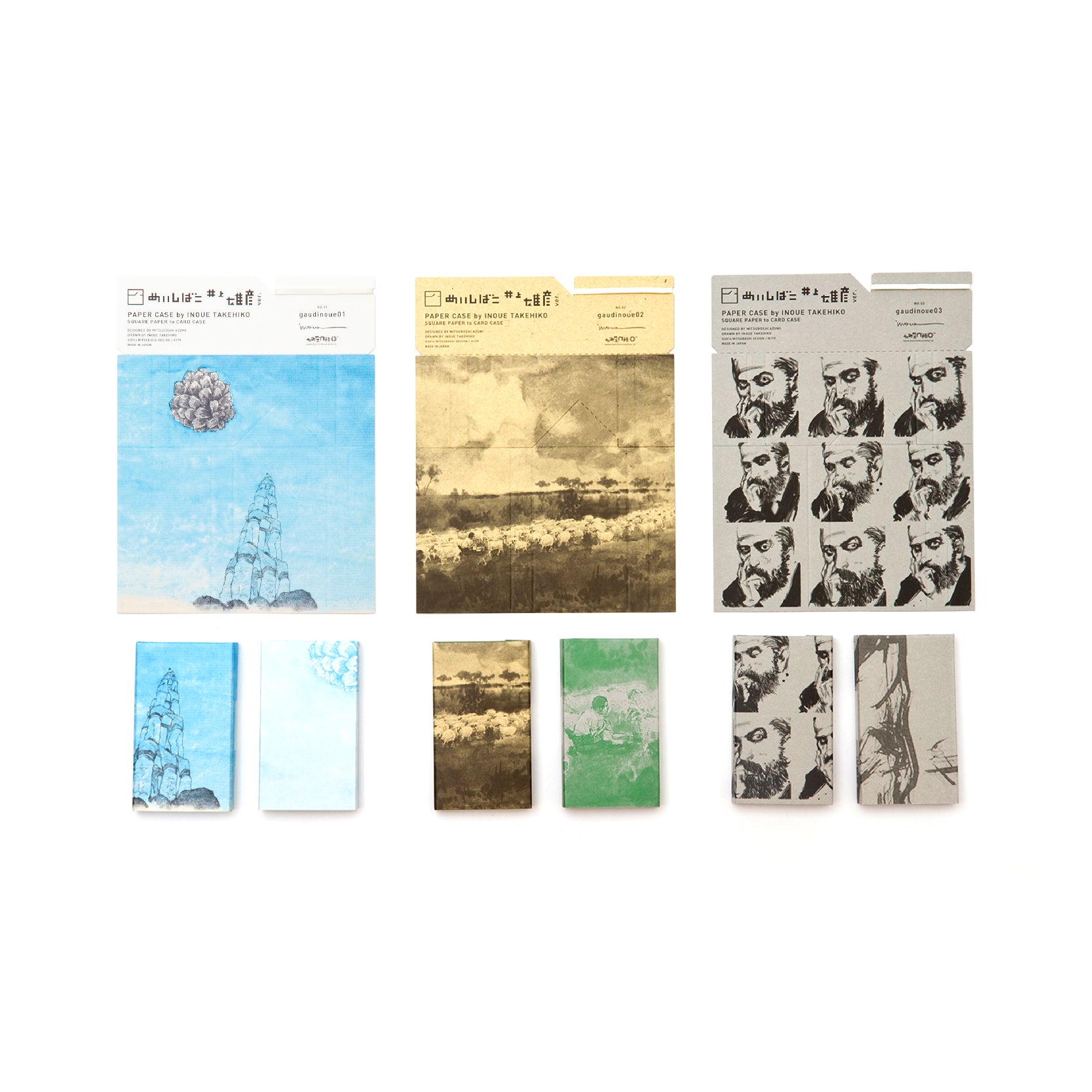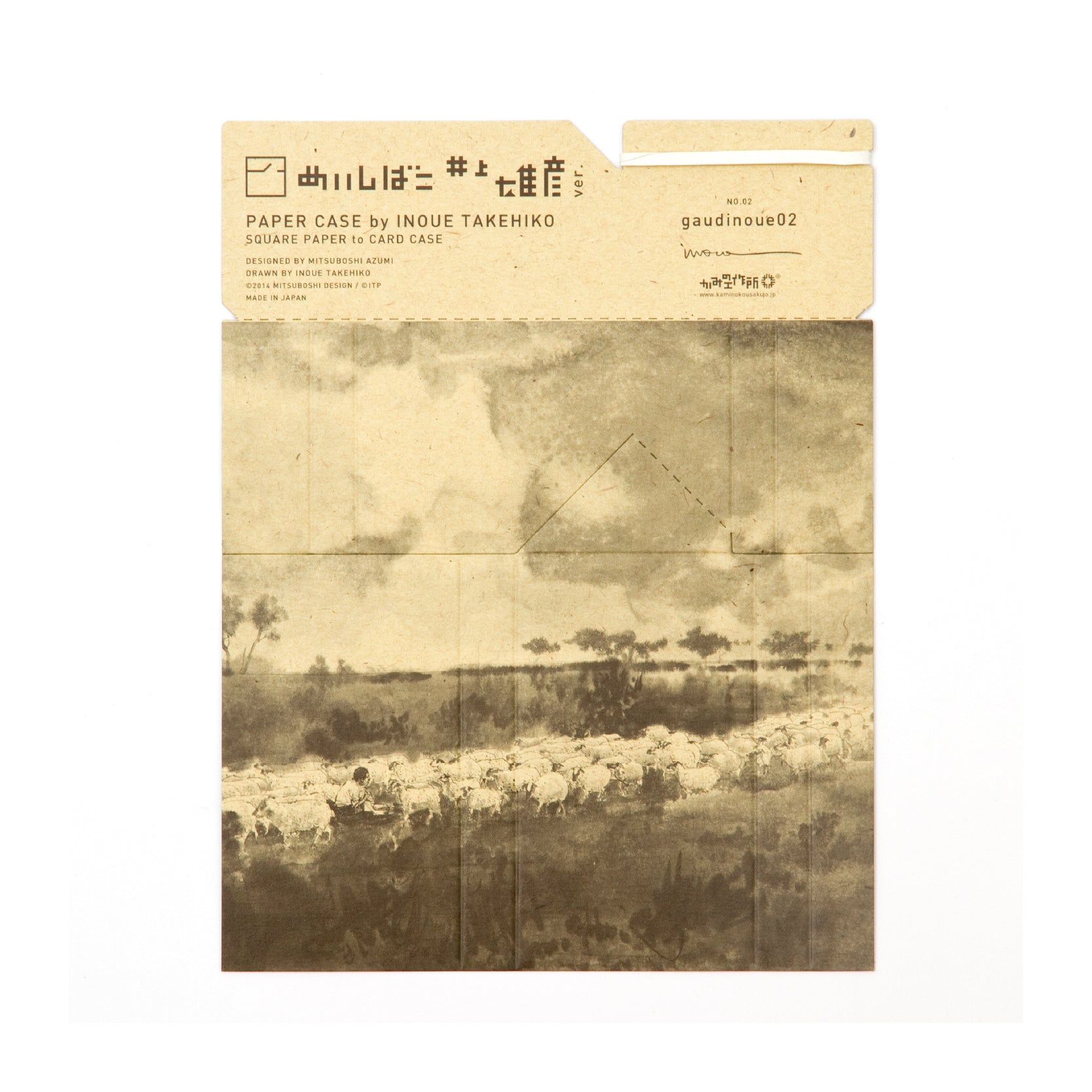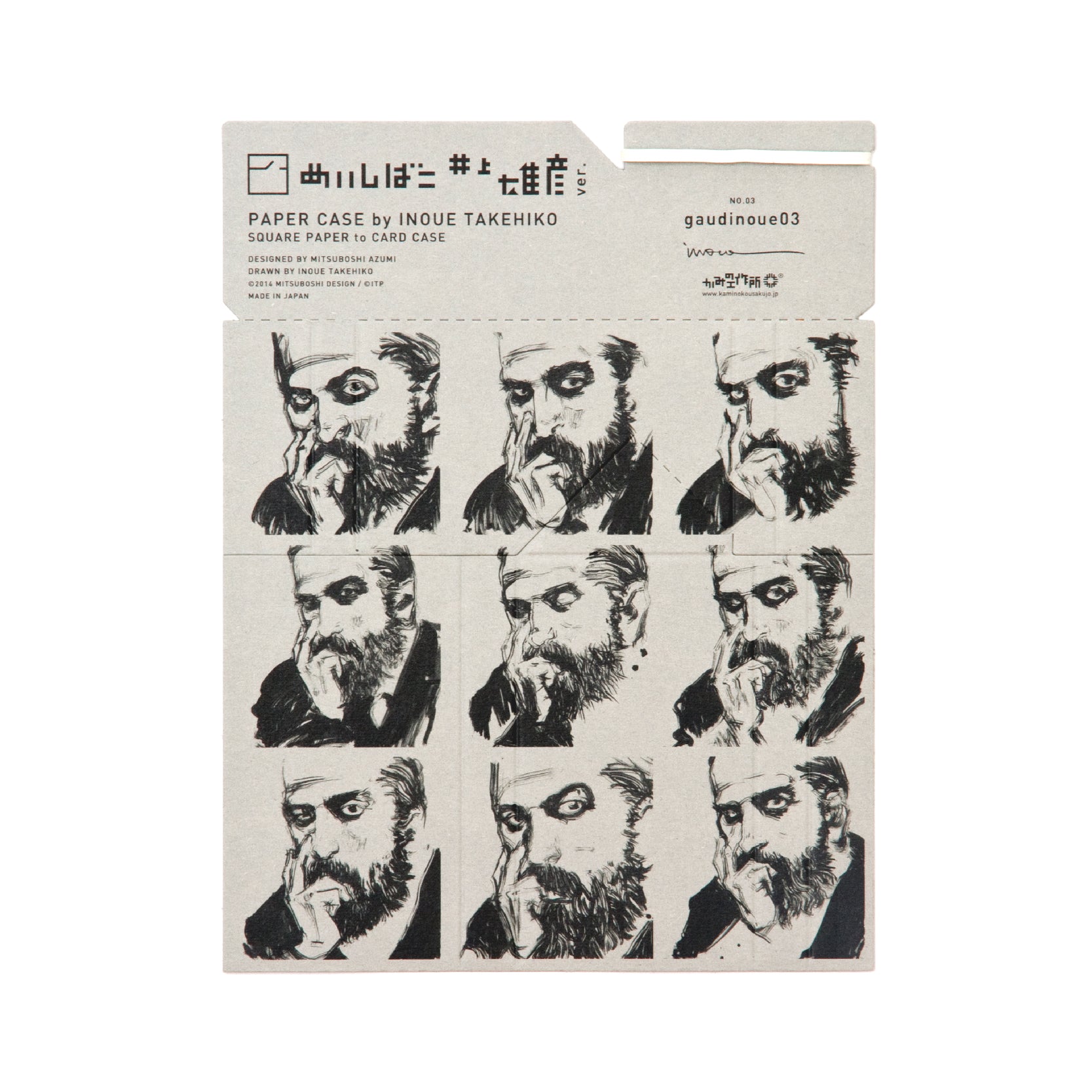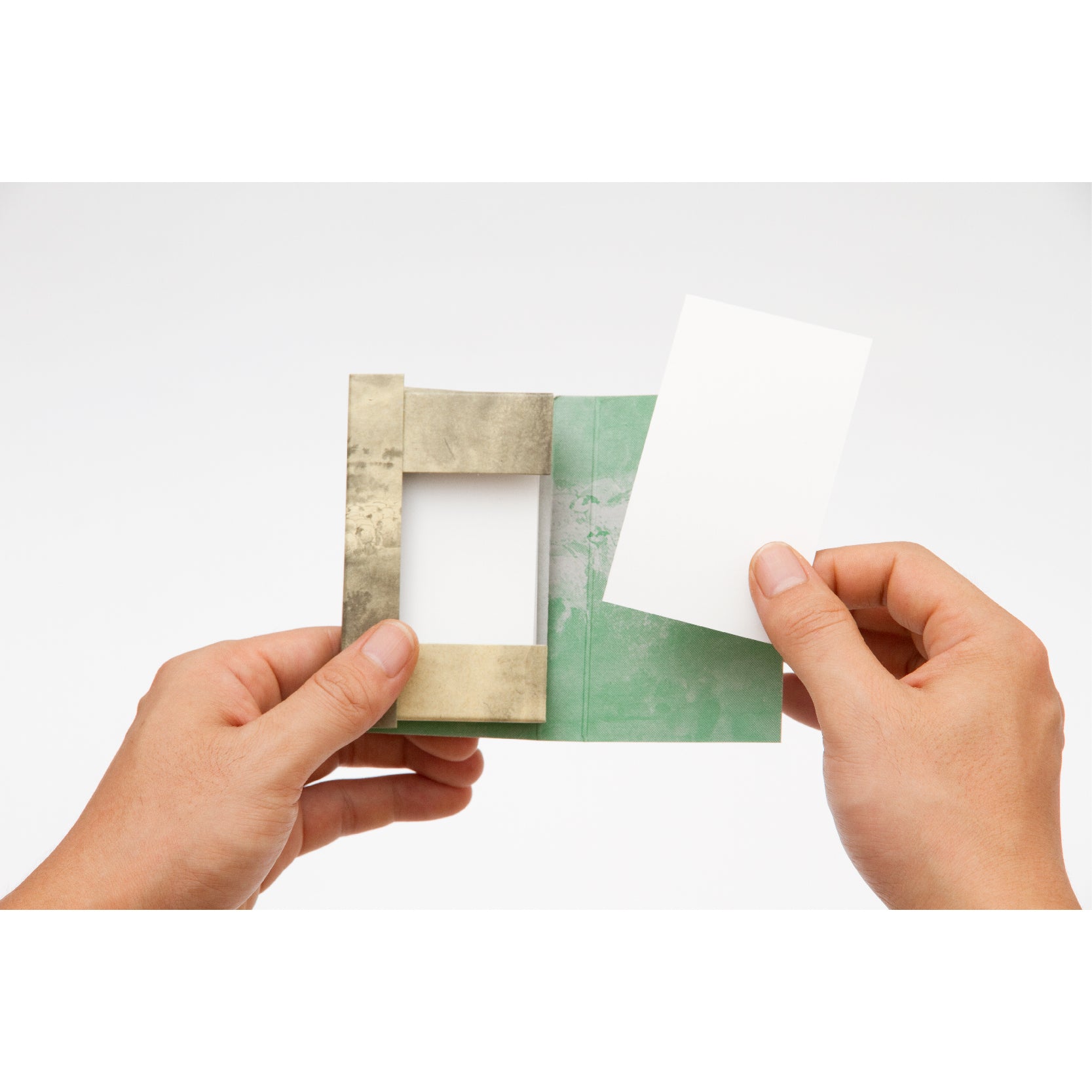 Meishibako - Paper Card Box - INOUE TAKEHIKO ver.
By folding along the creases in this square piece of paper, you can create your own business card case!
One box stores about 30 average-sized business cards.
Great for keeping business and other cards organized.

We are printing works that were exhibited at the "Special Exhibition Gaudi x Takehiko Inoue - Synchronized Source of Creation" (traveling to 5 locations nationwide).
Under the supervision of Takehiko Inoue, we make paper that matches the image of each work.
The back side is printed in a different scale than the front side, so if you assemble this on the outside, it will be a different image of "Meishibako".


Takehiko Inoue (manga artist)
variation:
Main body paper
gaudinoue01: GF cardboard / gaudinoue02: NF board / gaudinoue03: chipboard A
COMMENT
Miyago Yuko
"Meishibako", which can be folded into a business card holder, is a product that is full of the character of the creator, Yasuzumi Mitsuboshi. The interestingness of the folding structure, practicality, and design are wonderfully combined, and when I first saw it, I was shocked. When I made "Kami no Kosakujo no Hon", I enclosed the book and appendix in a case that was an enlarged Meishibako. It is an epoch-making product that can be enjoyed on various scales.
大杉 信雄
名刺の内容はスマホにスキャンしても、リアルな名刺は捨てずに大切に保管しておきたい。そんな方のためのコンパクトな保管箱。ユニークなのは、時代とともに進化し続けていること。登場してから15年、使われている紙はデザインが変化して、あの頃出会ったあの人のことを思い出せる。