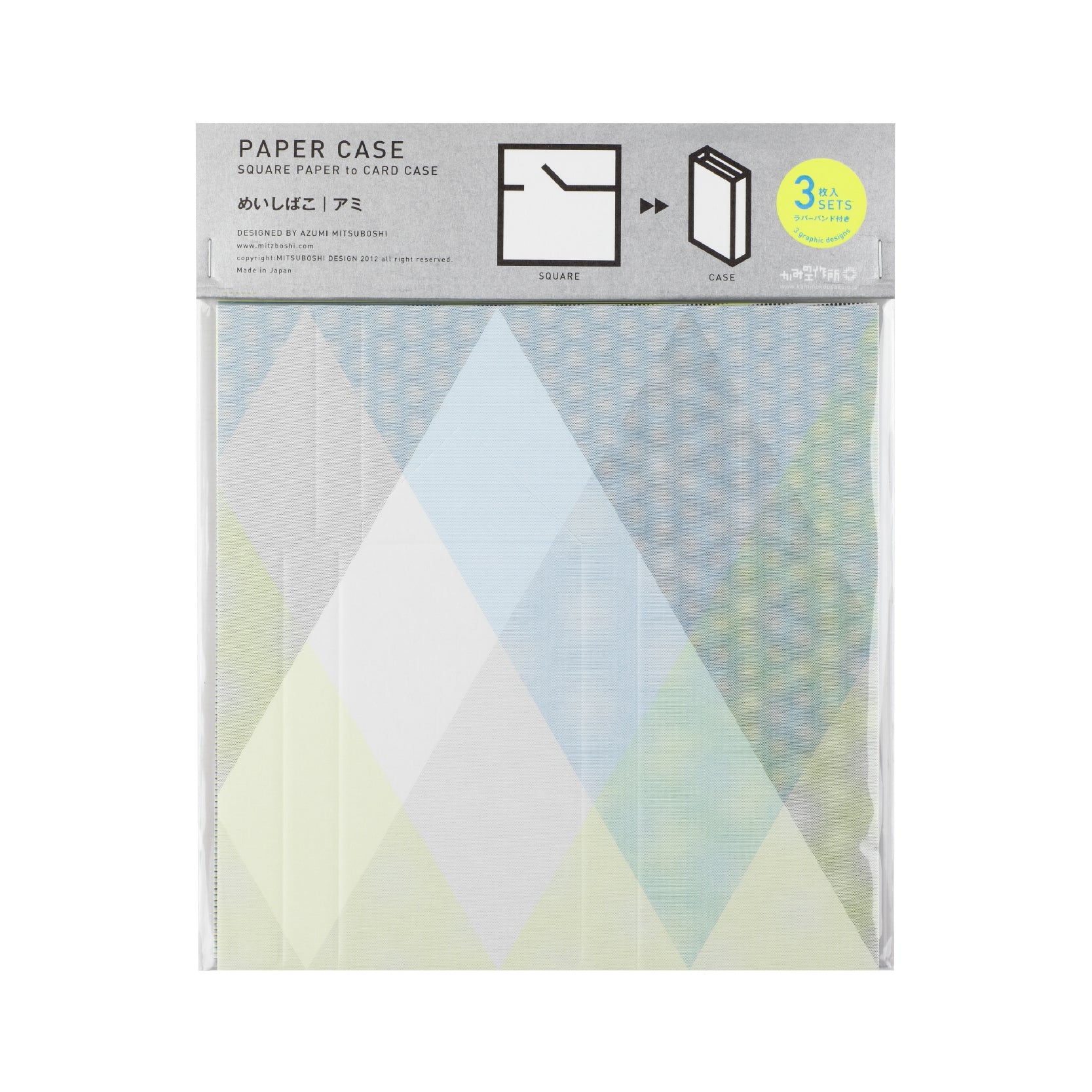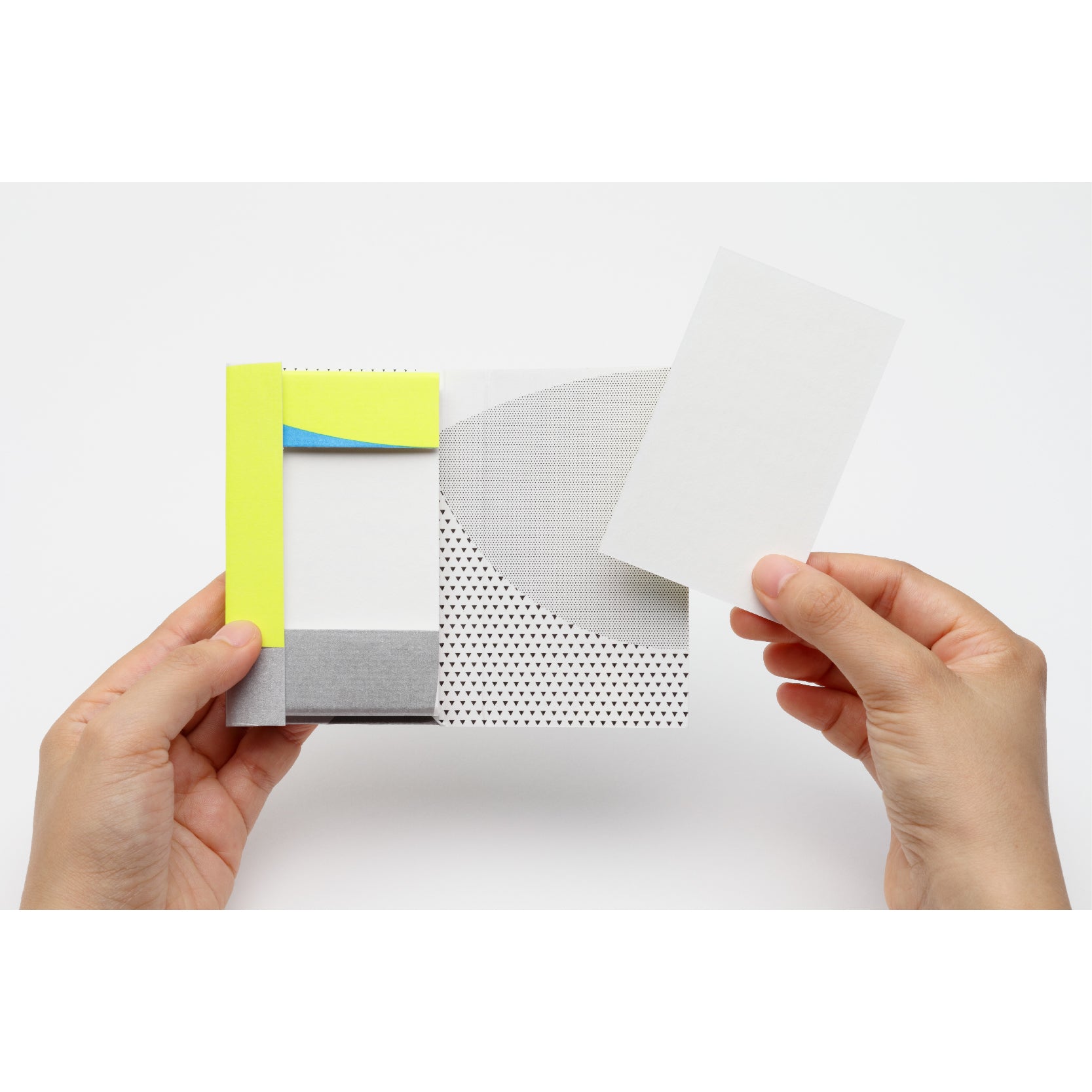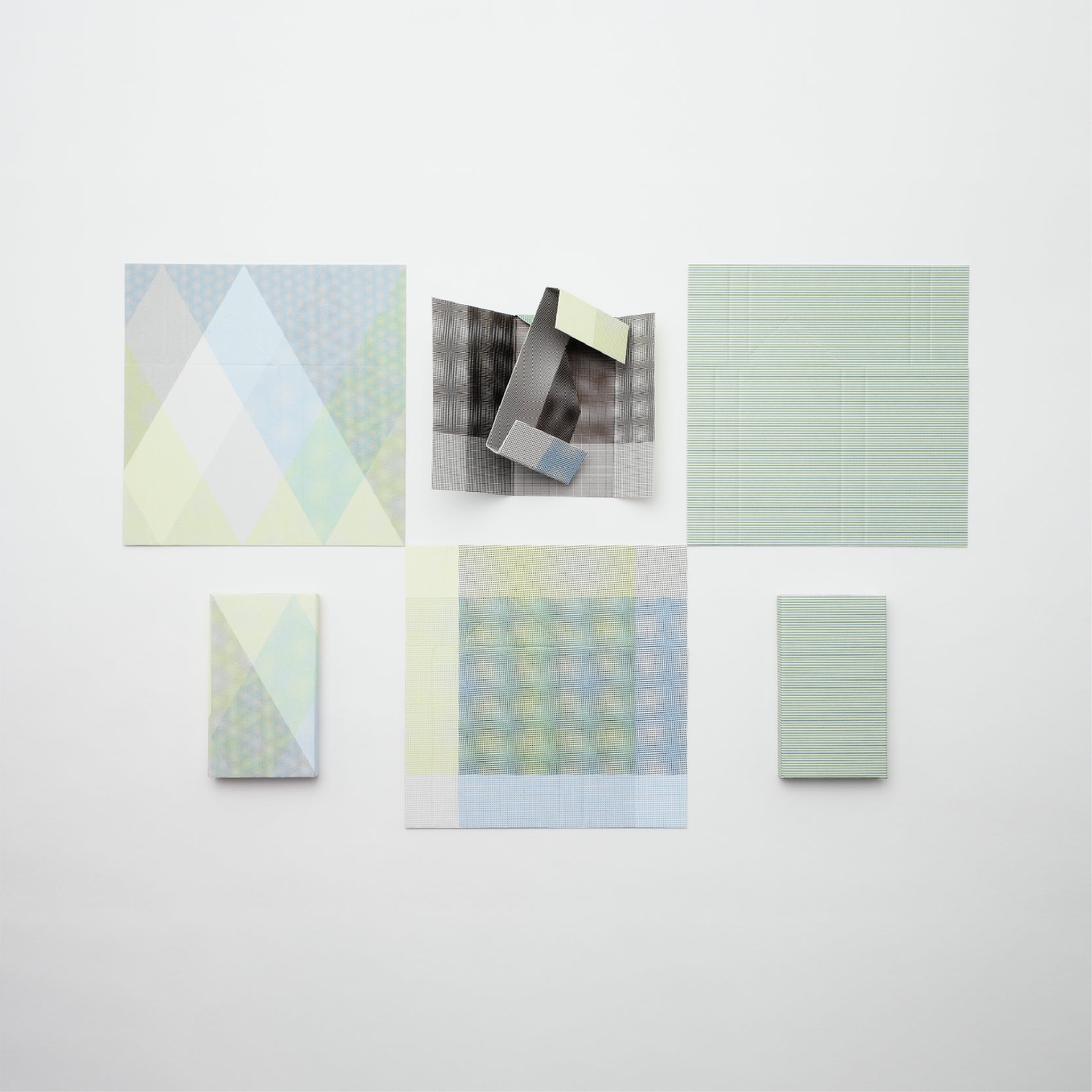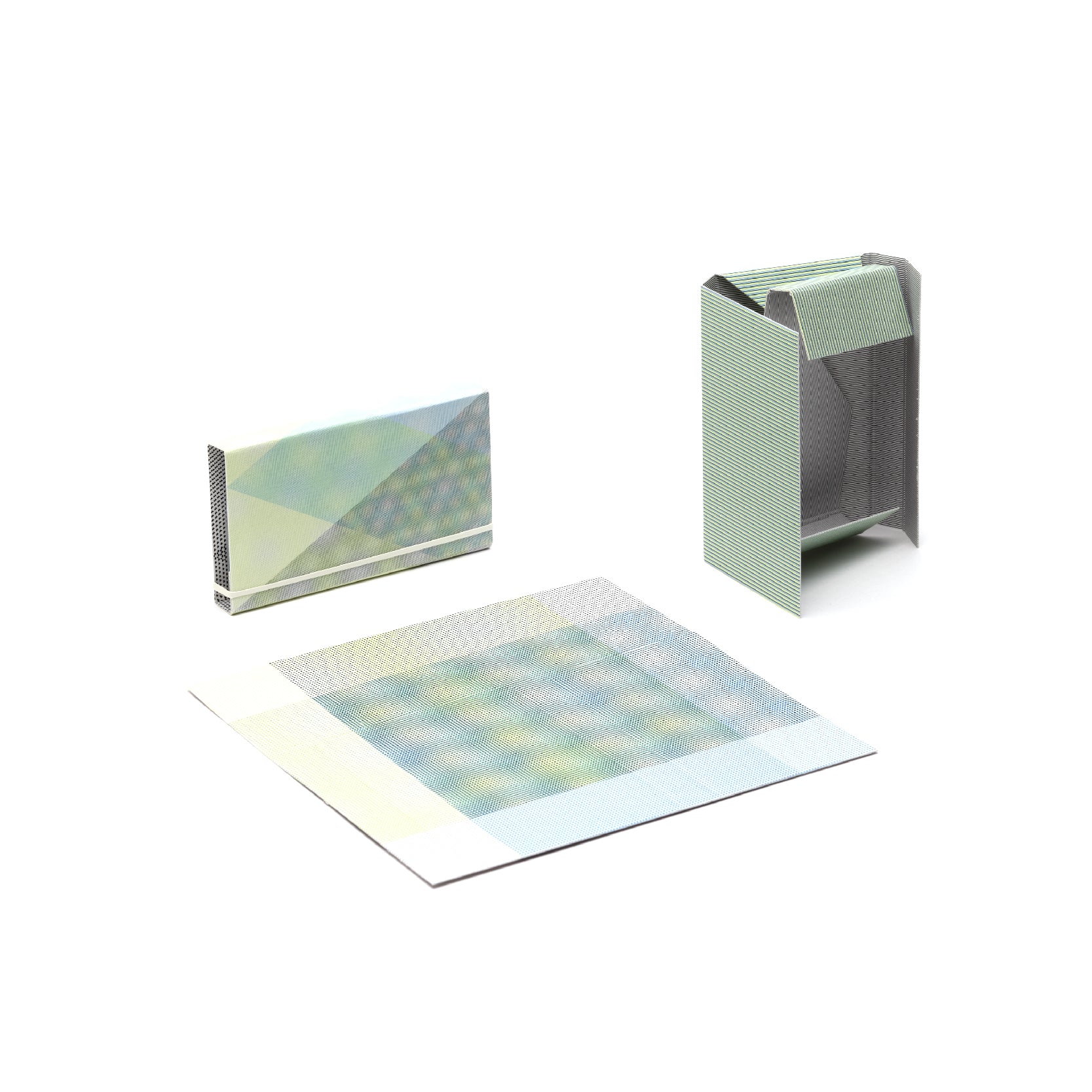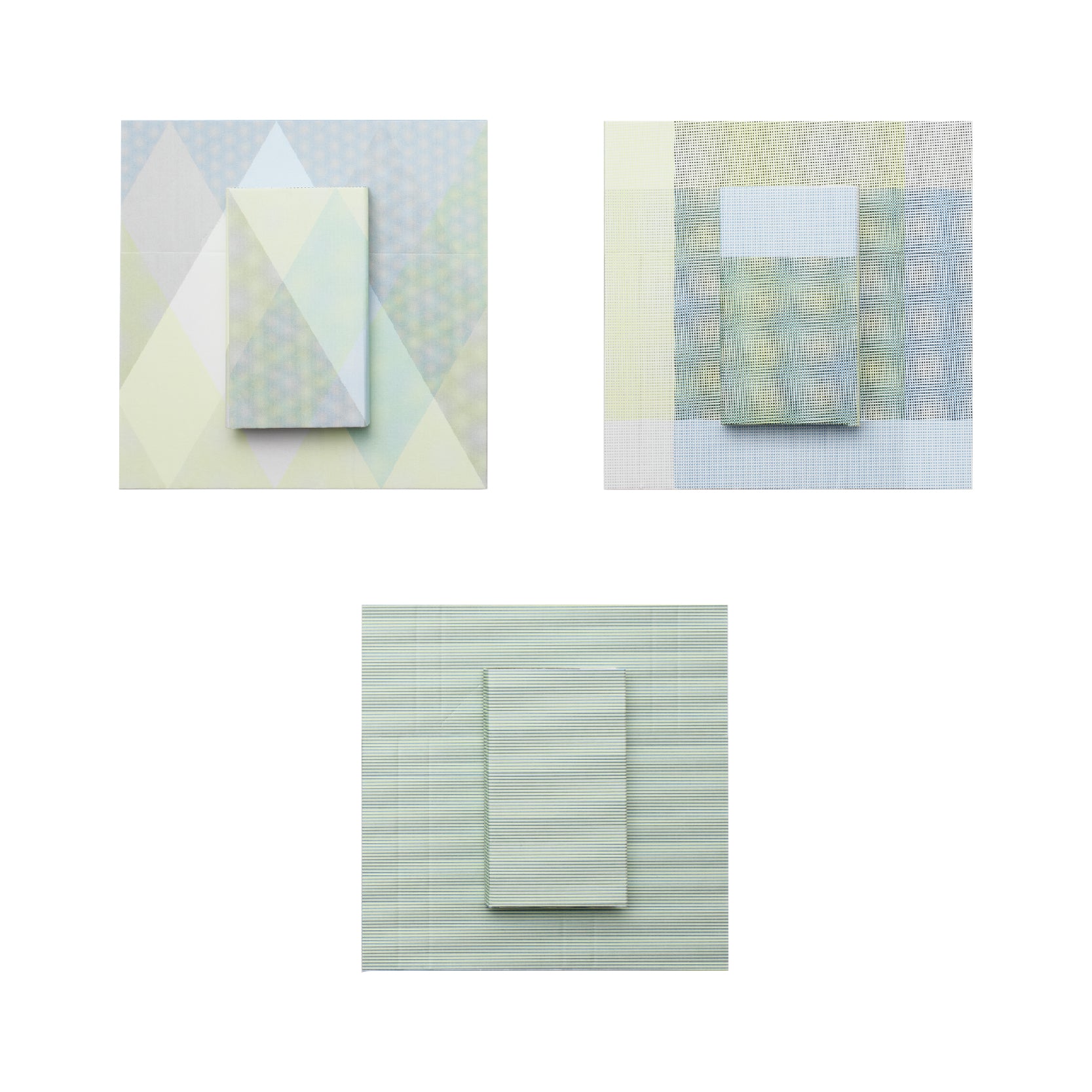 Meishibako Net - Paper Card Box -
Paper CASE "Meishibako"
SQUARE PAPER to CARD CASE

By following simple instructions; cutting and folding the paper becomes a box shaped business card case.
There are two different graphic patterns inside and out.
It is possible to change graphic if you gold inside out.
The case holds 30 regular size business cards.


variation: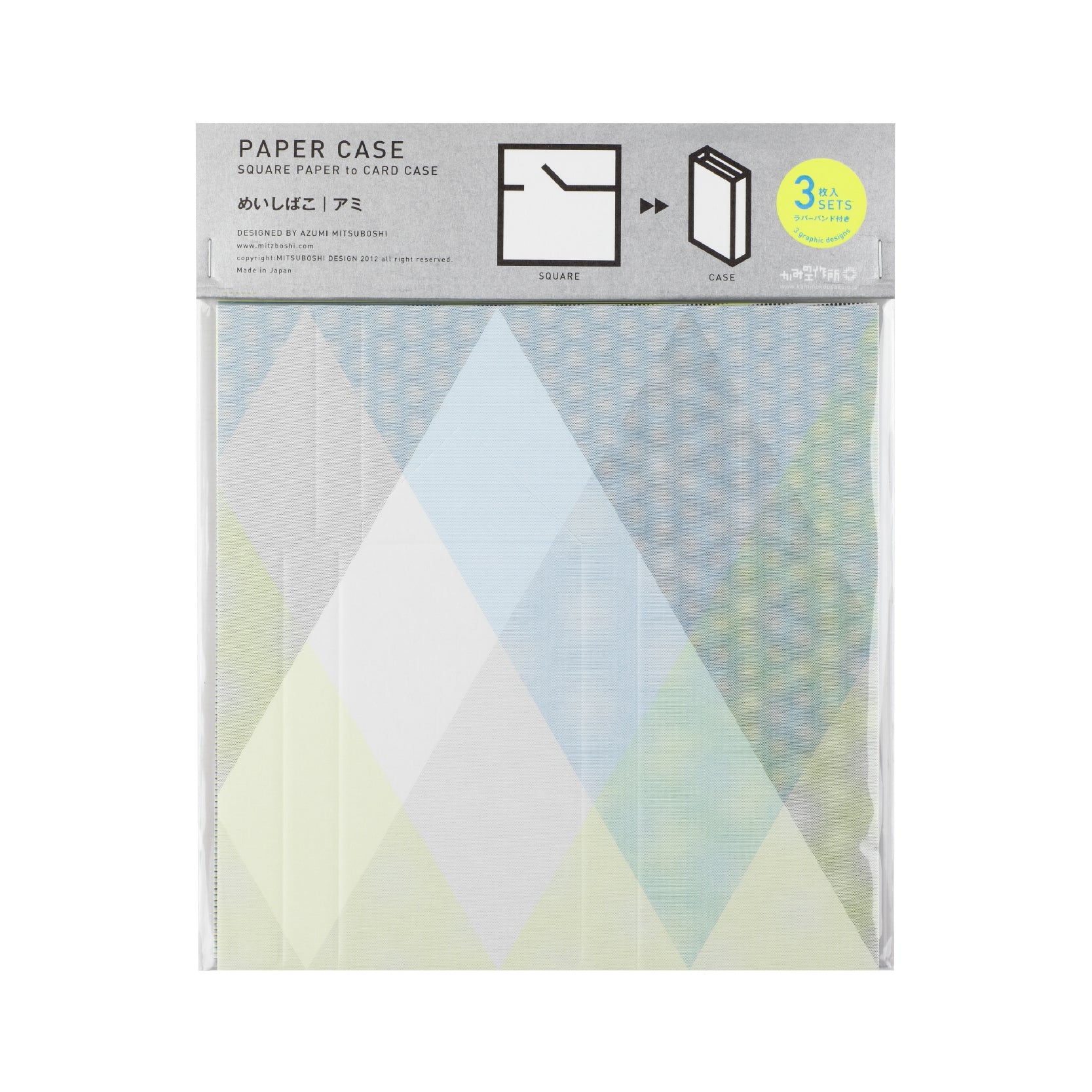 content
3 pieces (3 patterns), rubber band
COMMENT
Miyago Yuko
"Meishibako", which can be folded into a business card holder, is a product that is full of the character of the creator, Yasuzumi Mitsuboshi. The interestingness of the folding structure, practicality, and design are wonderfully combined, and when I first saw it, I was shocked. When I made "Kami no Kosakujo no Hon", I enclosed the book and appendix in a case that was an enlarged Meishibako. It is an epoch-making product that can be enjoyed on various scales.
大杉 信雄
名刺の内容はスマホにスキャンしても、リアルな名刺は捨てずに大切に保管しておきたい。そんな方のためのコンパクトな保管箱。ユニークなのは、時代とともに進化し続けていること。登場してから15年、使われている紙はデザインが変化して、あの頃出会ったあの人のことを思い出せる。