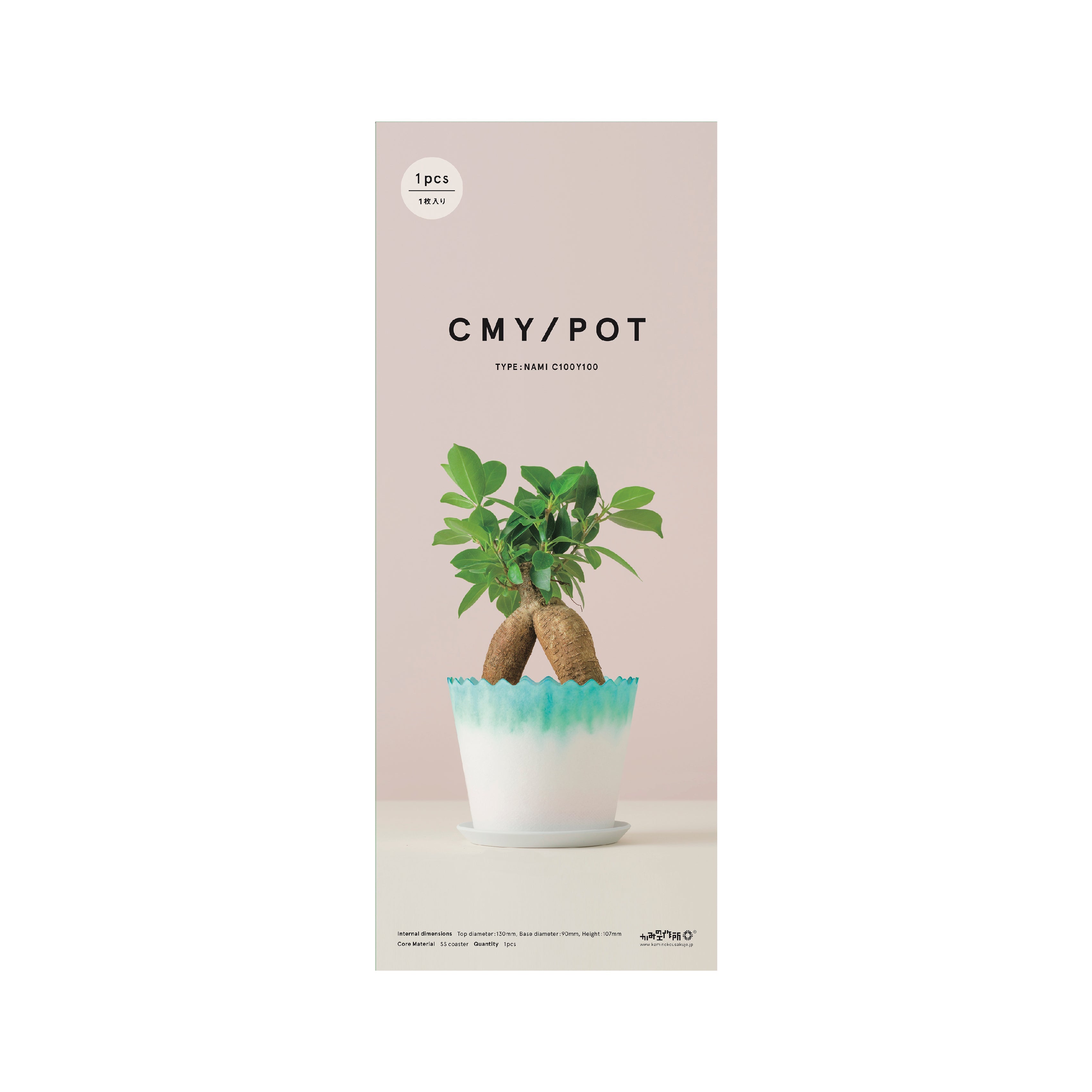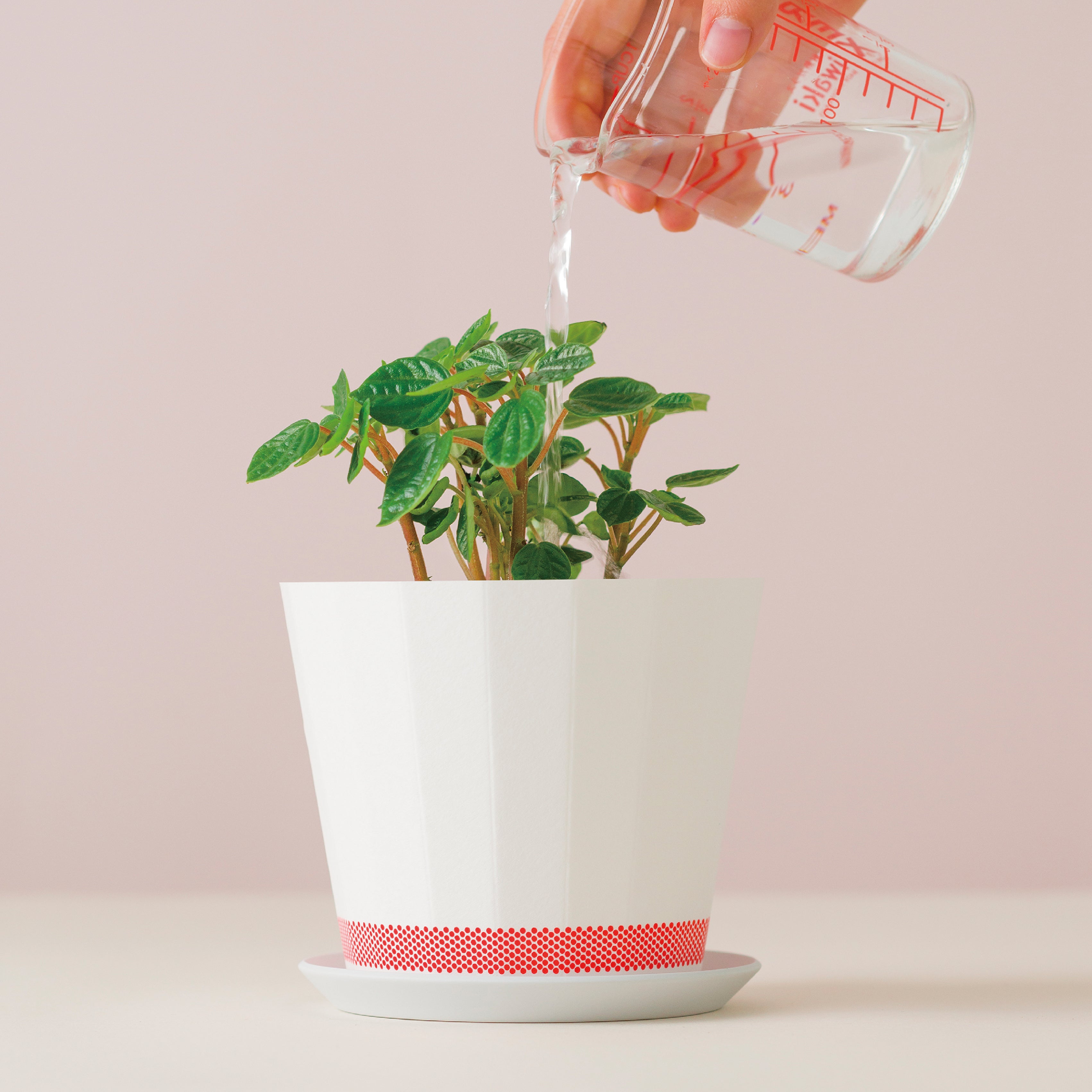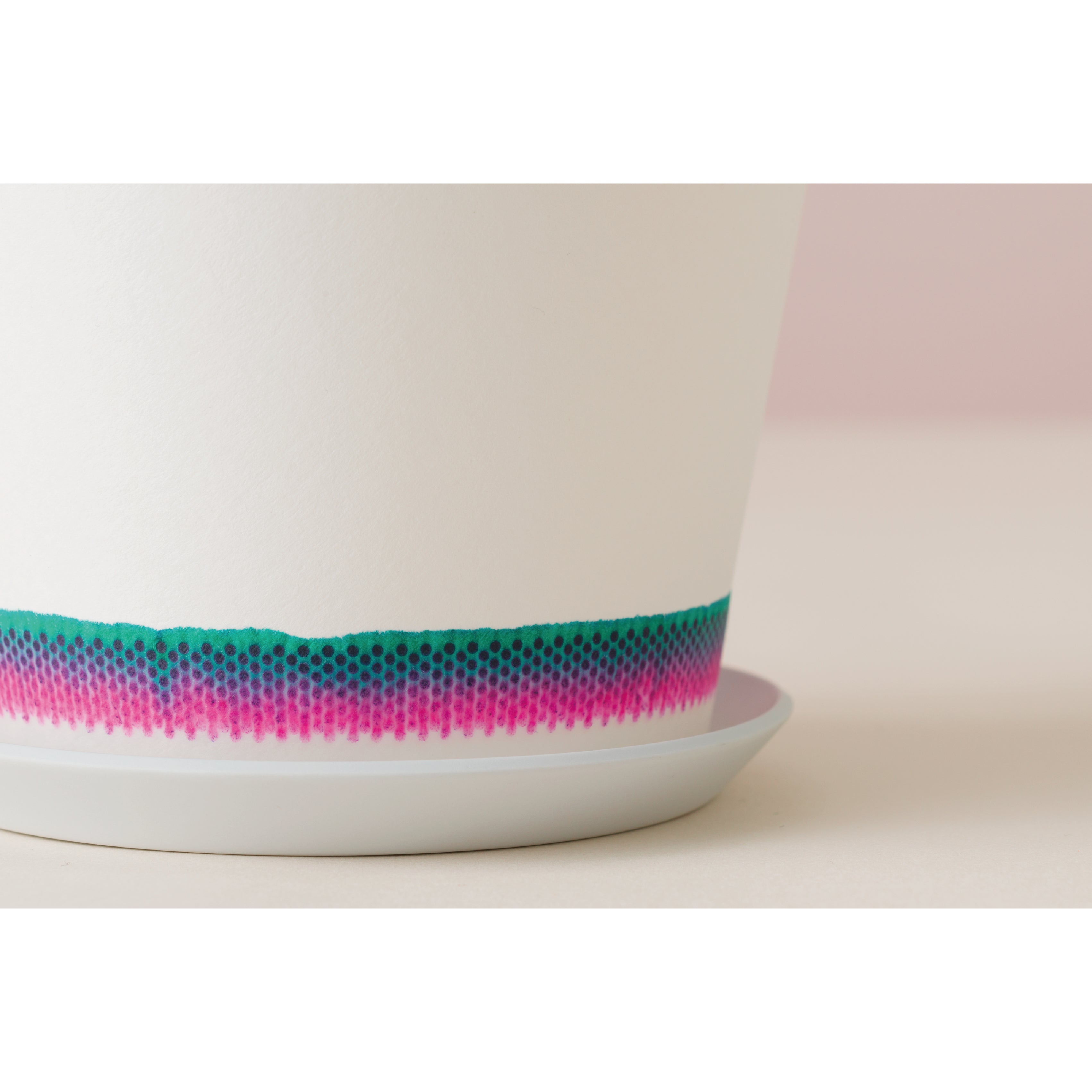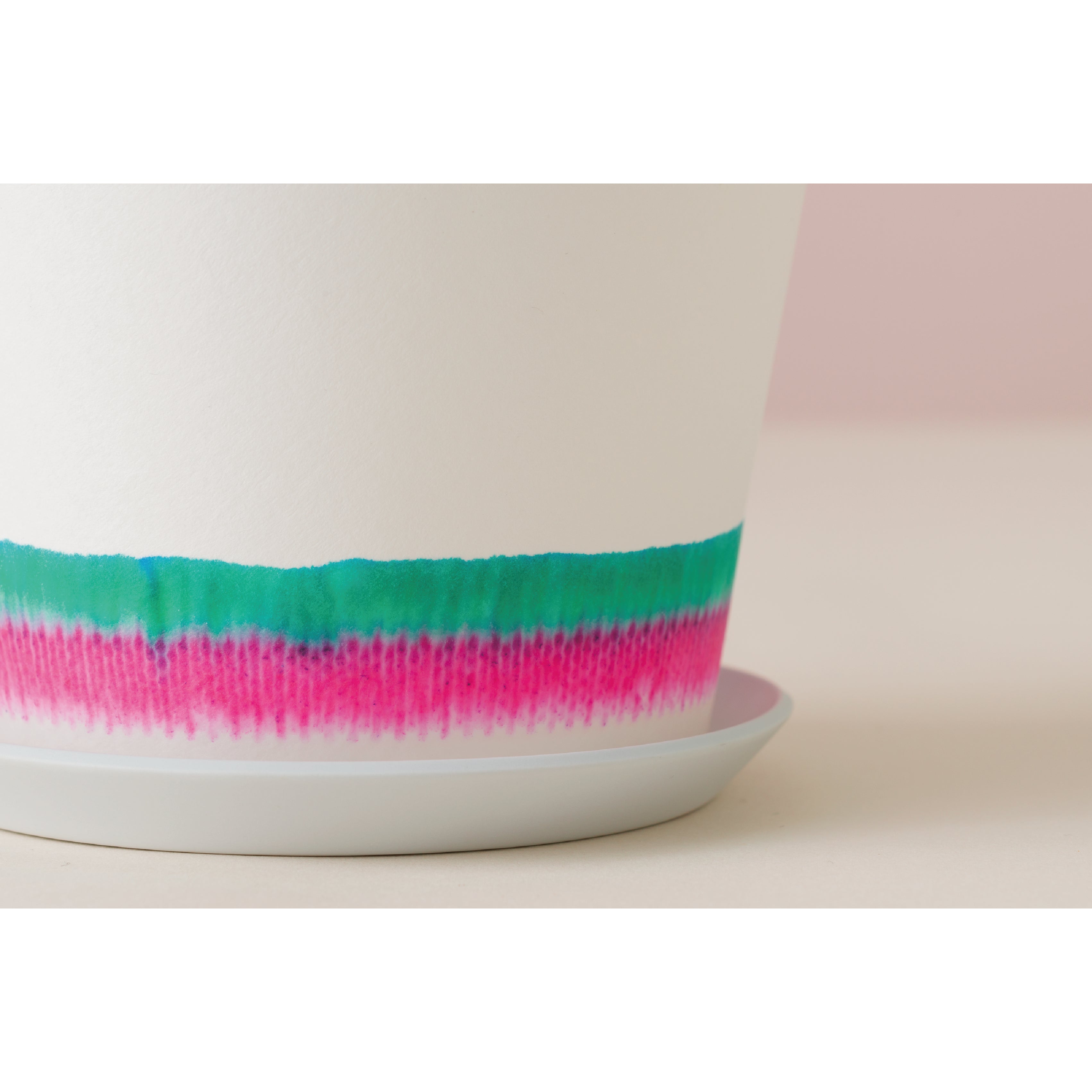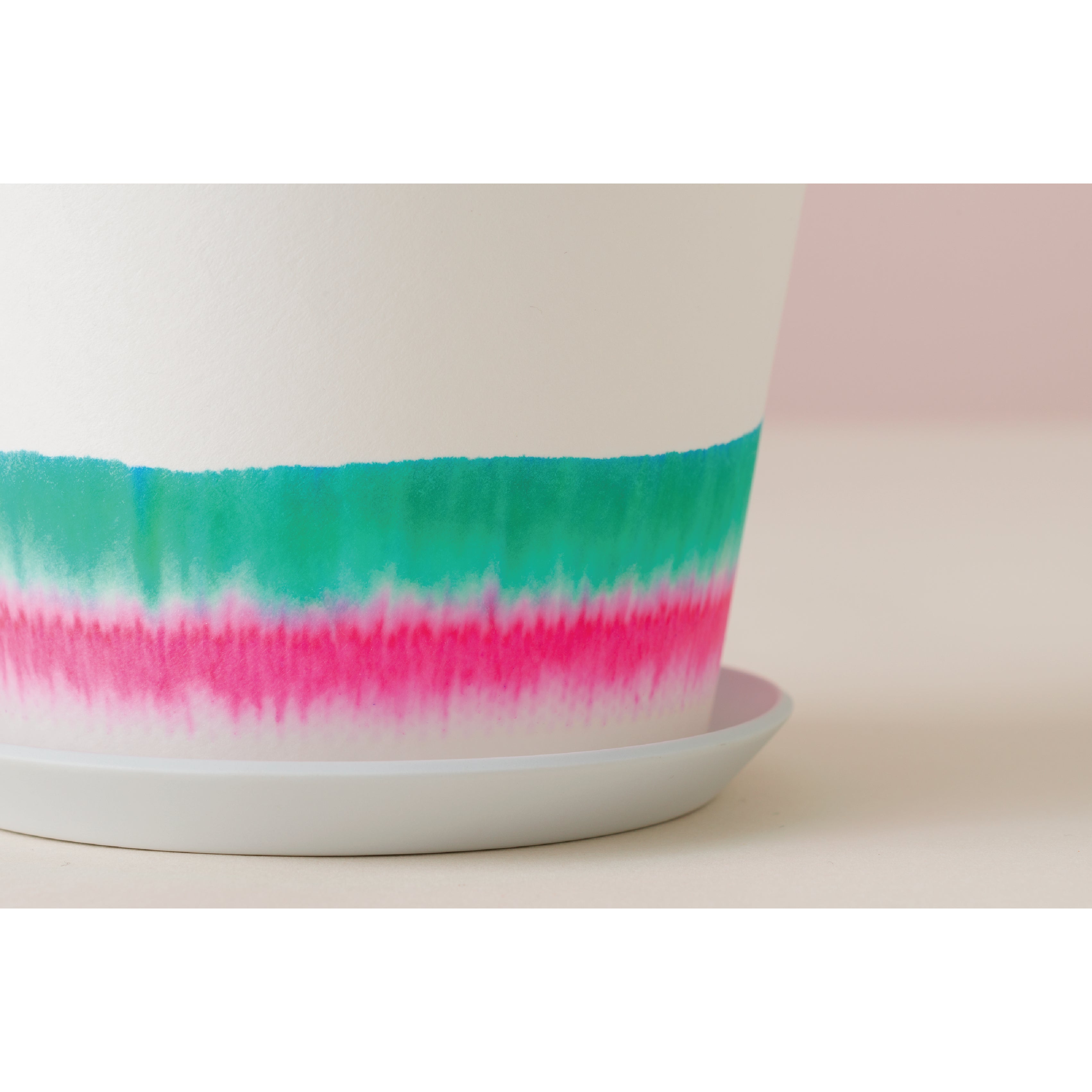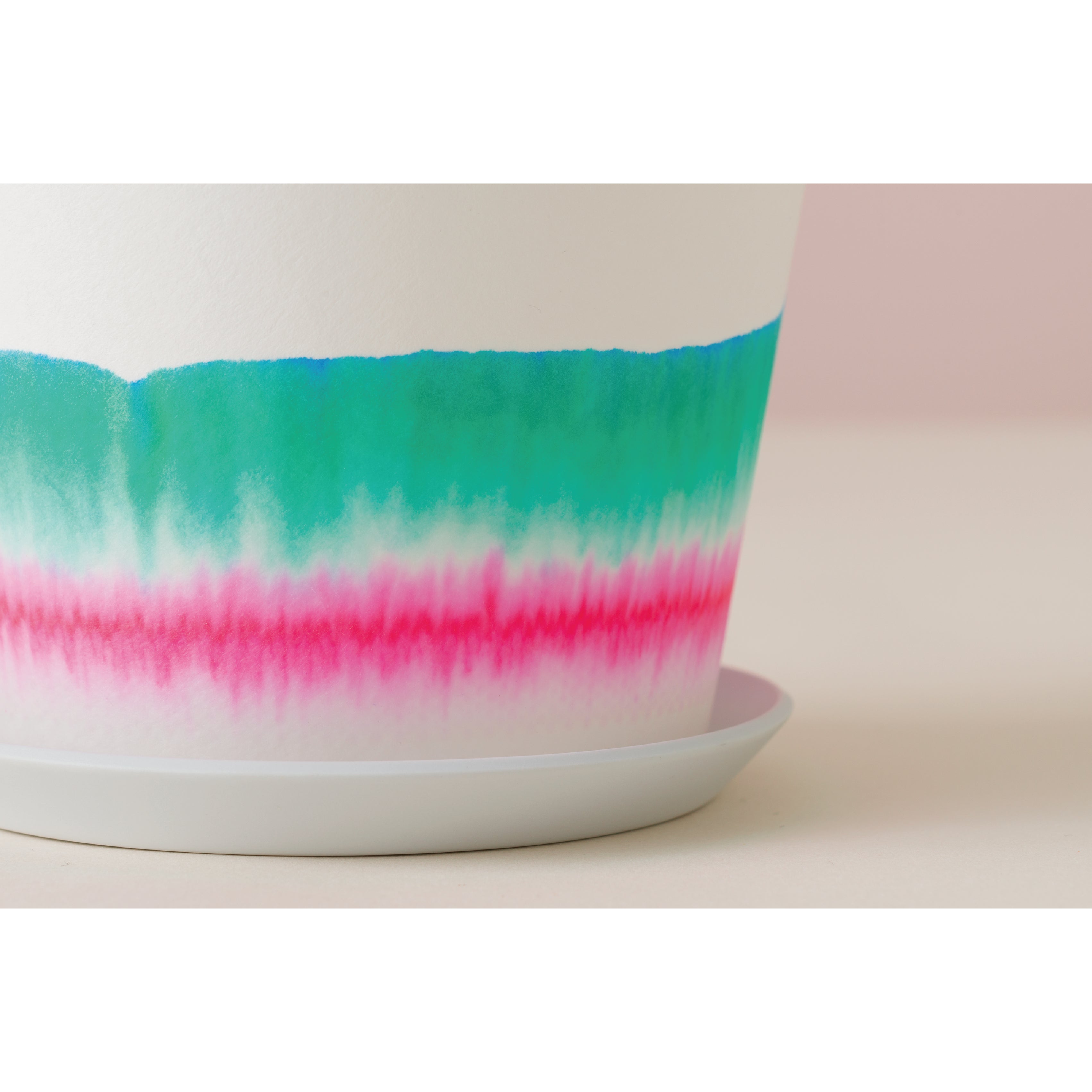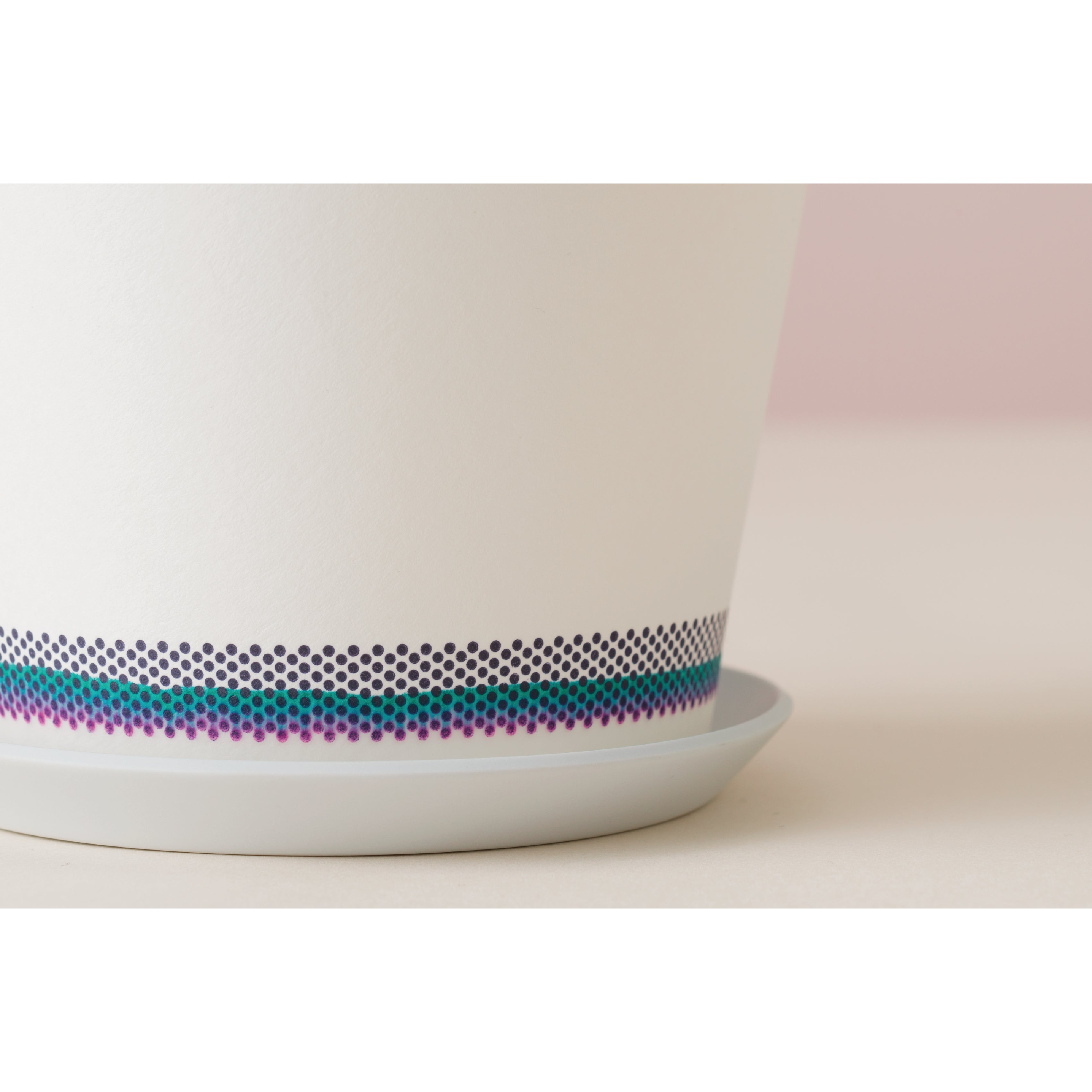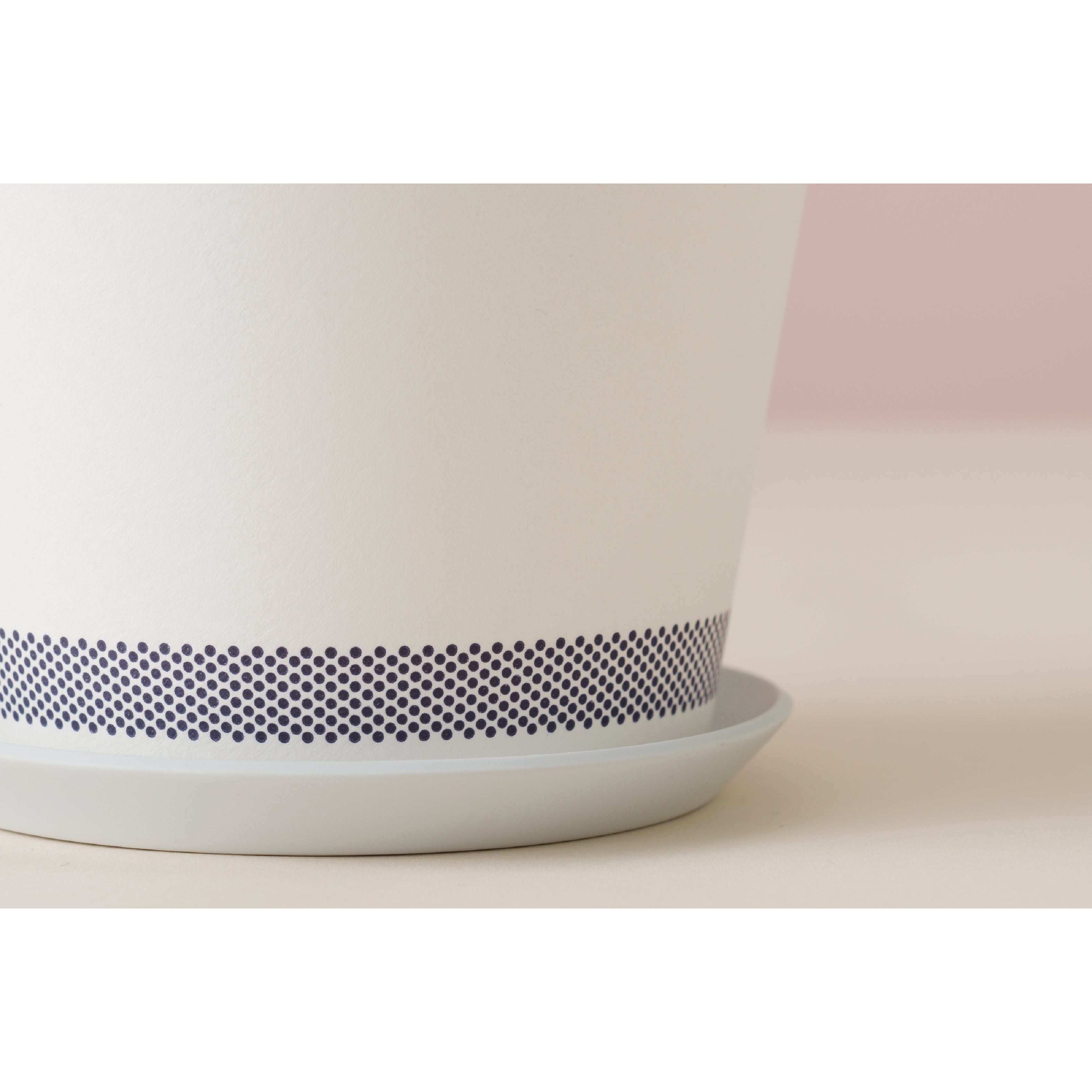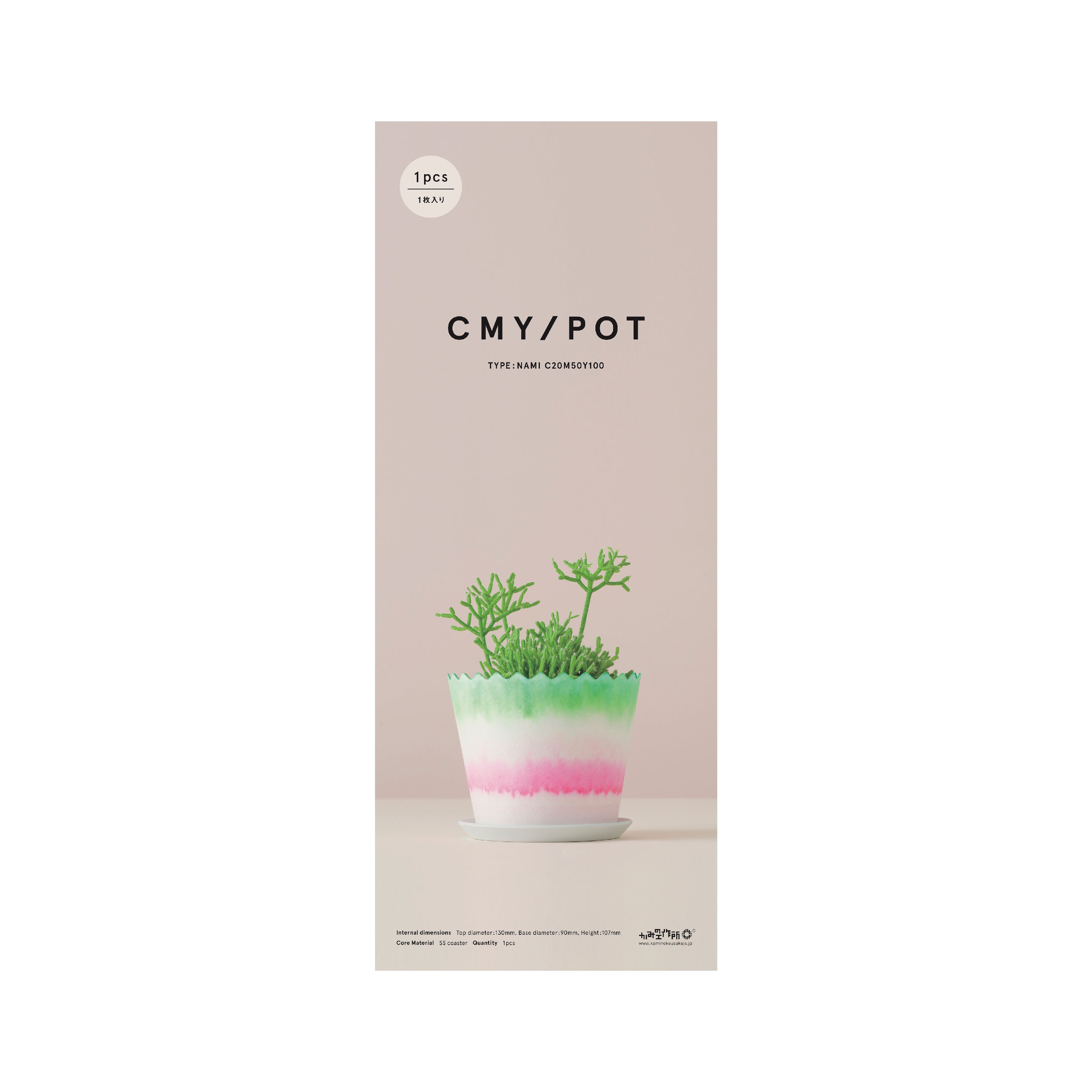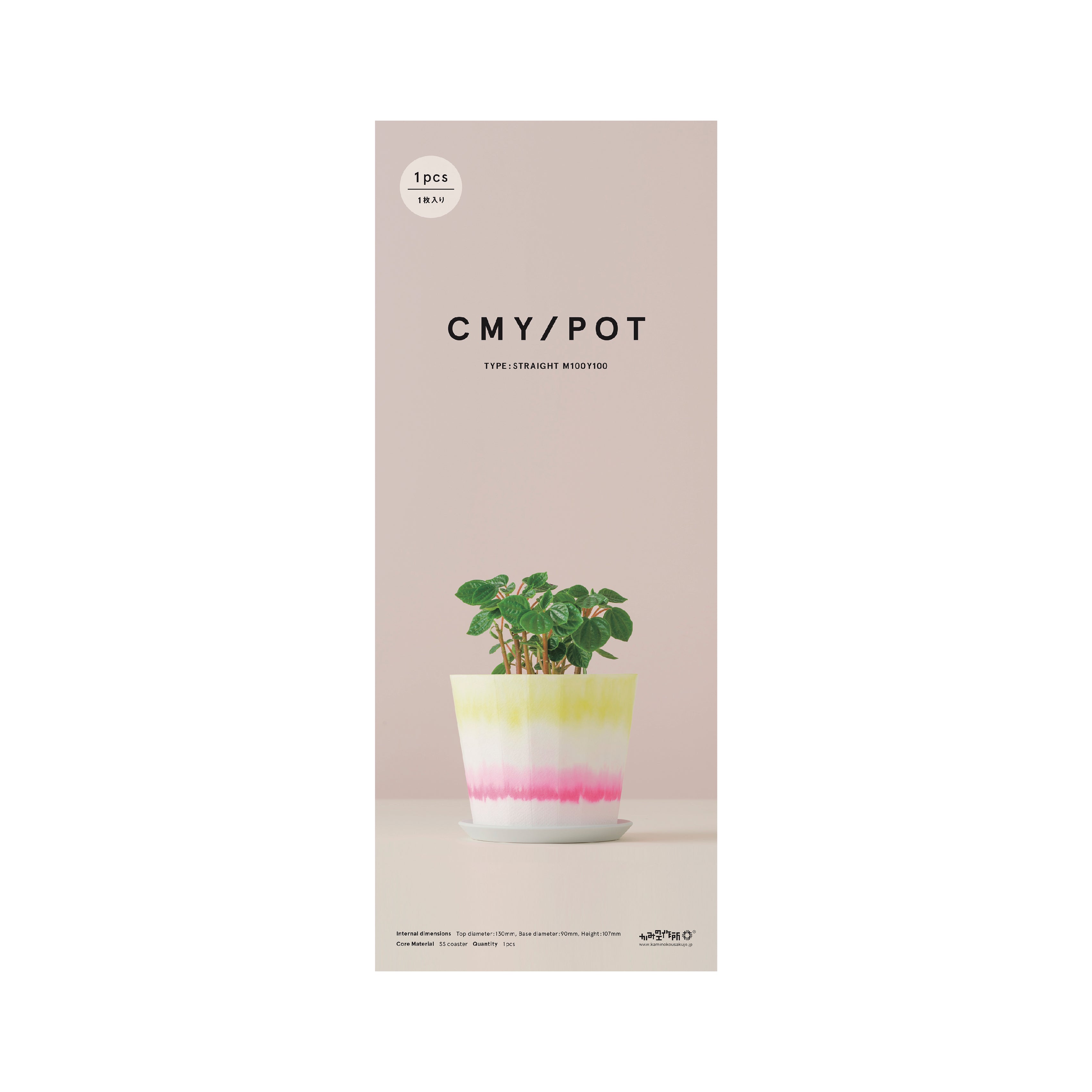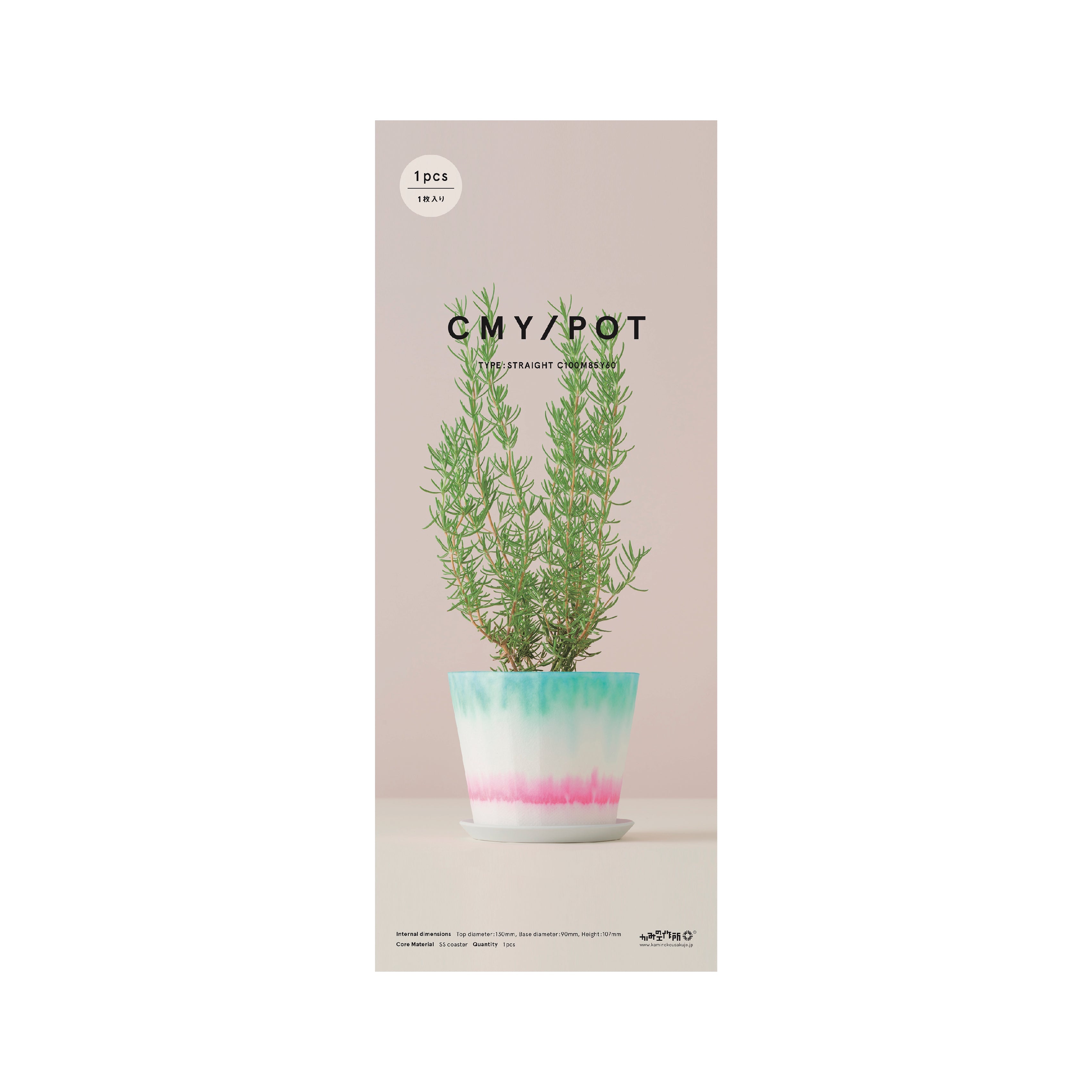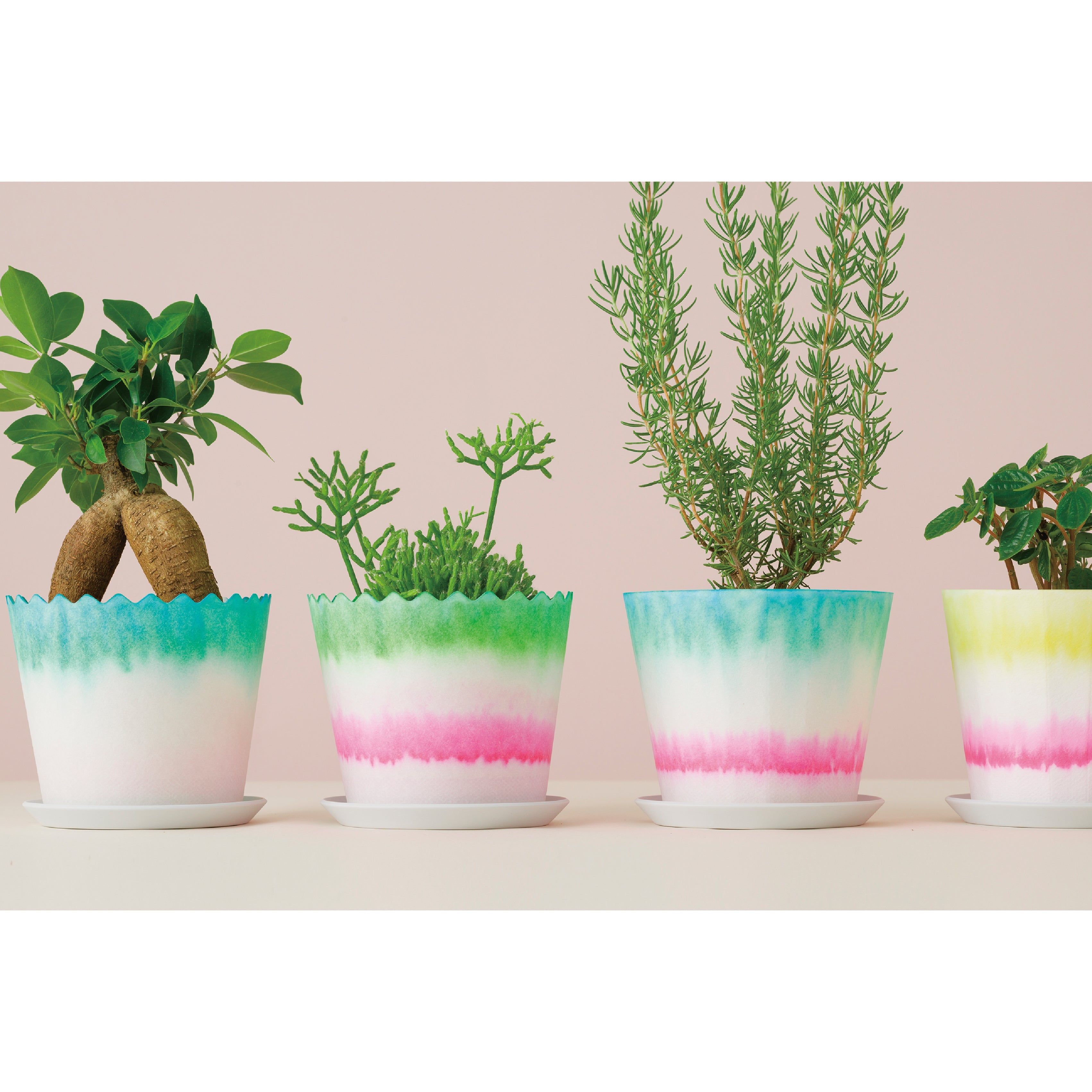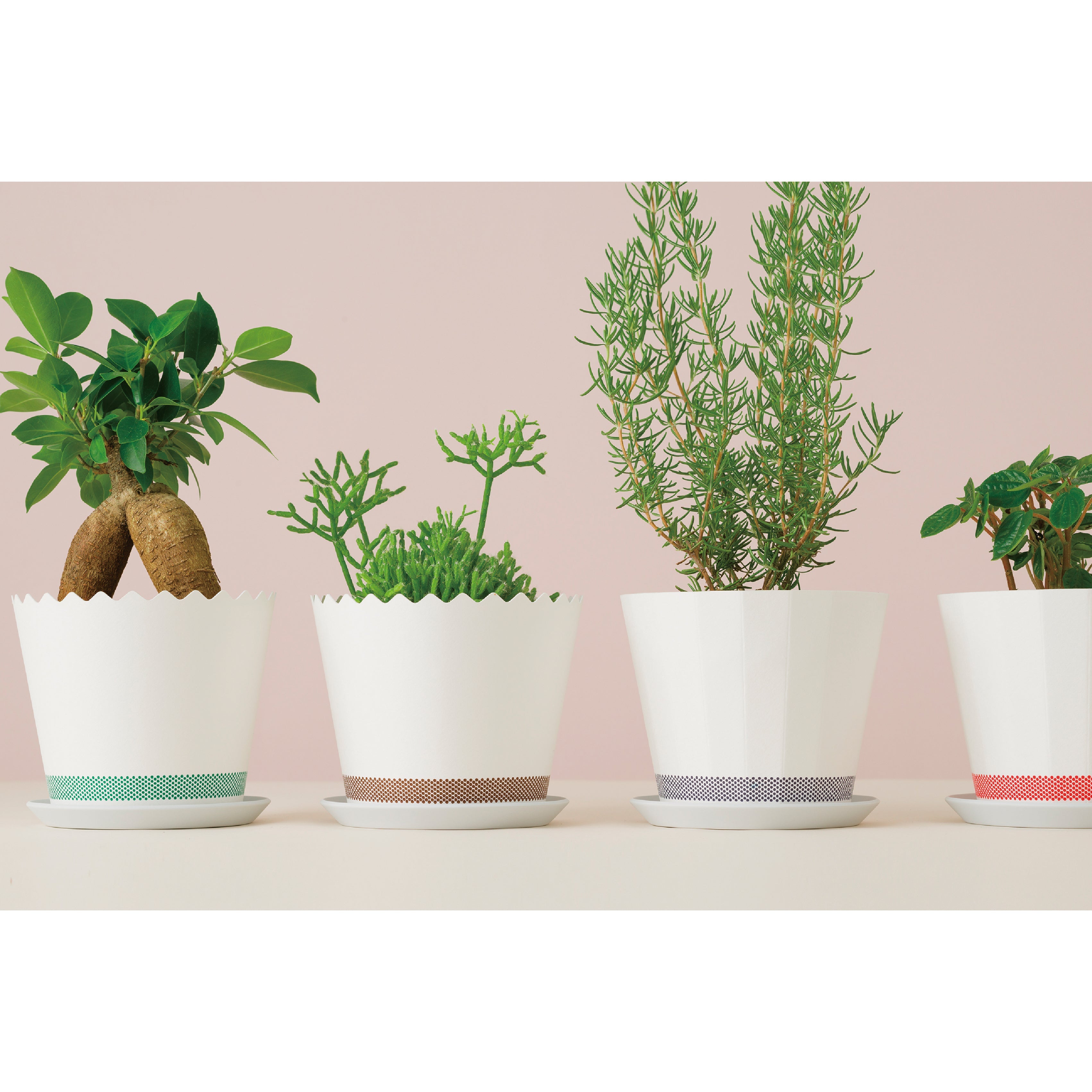 CMY/POT
CMY (pronounced 'shimmy') products wick water to change the color of ink printed on paper.
CMY/POT when placed around a pot, this cover wicks up excess water from the saucer, revealing a delightful color gradation over the whole cover.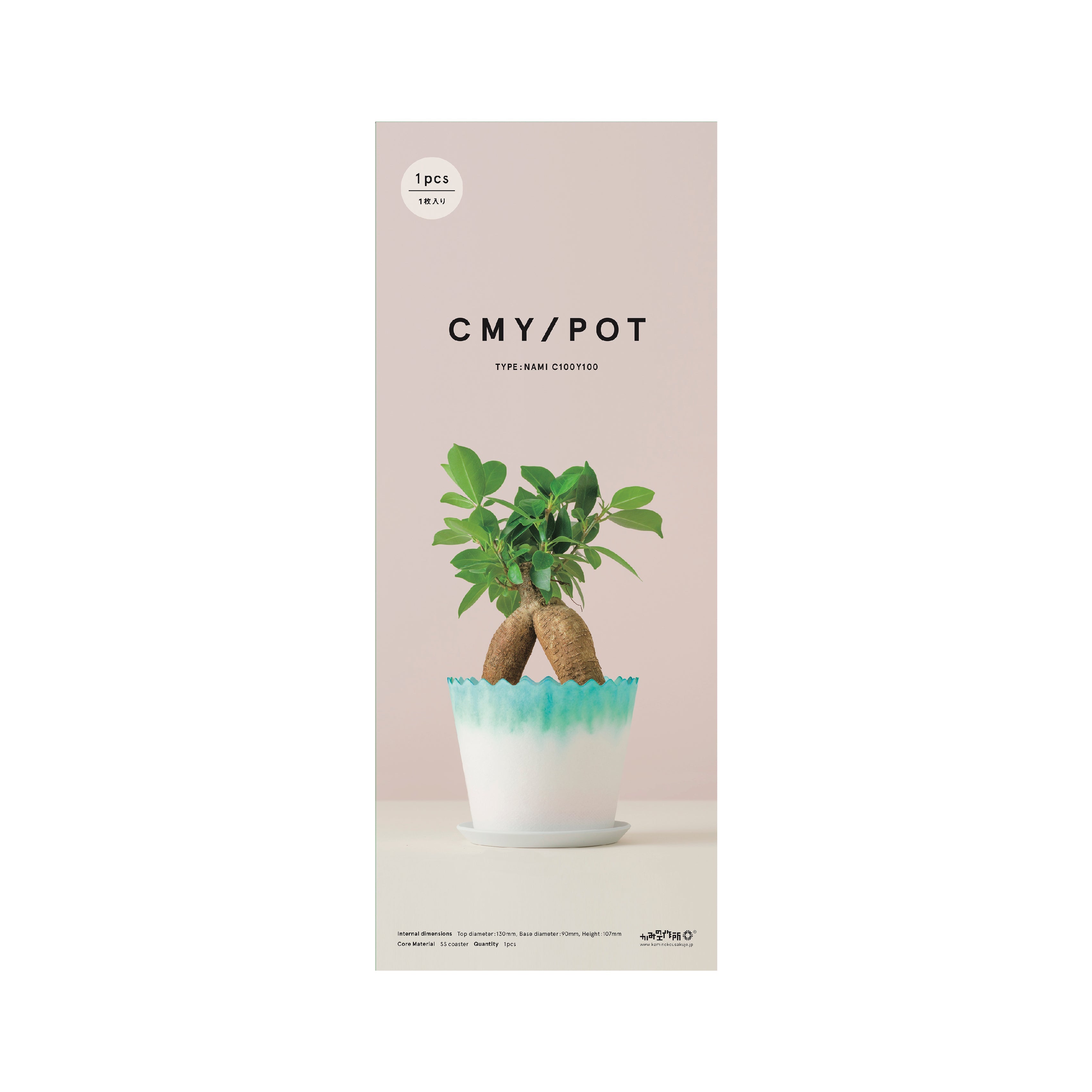 CMY/POT
Sale price

¥880
Regular price
(/)
body size
Diameter: 130mm / Bottom diameter: 90mm / Height: 107mm
Note
point:
・Ideal for plants that require a lot of water.
・Please be aware that if you touch it before it dries, the color will transfer.
・It is the most suitable cover for a pot of about 3 size.
・There are individual differences in how the gradation appears depending on the environment in which it is used.
- Color fades with age.

Usage:
1. Make the shape of the cover by aligning the edge joints inside.
2. Set the cover on the saucer and put the pot in it.
3. Water the plants.
4. Suck up the water that has seeped into the saucer, and the pot cover will start to color immediately.
5. When the pot cover is sufficiently colored, discard the remaining water in the saucer.
(It takes about an hour for the entire pot cover to be colored.)
COMMENT
HAYASHI Takanori
When you spend more time indoors, it's natural, but you tend to lack change. Having greens indoors not only allows us to share their growth, but also the changes that occur, including the degree of withering when things go wrong, are exciting and real. This CMY (Shimmy) is a chemical change of paper, ink and water, bringing even more small surprises to our green life. And the pun-like product name is also excellent.
KONDO Atsuhiro
Like the "paper rack", the characteristics and properties of paper are skillfully utilized, and the "stains" of the ink create movement, making you feel the fun of paper. I like the naming as well.