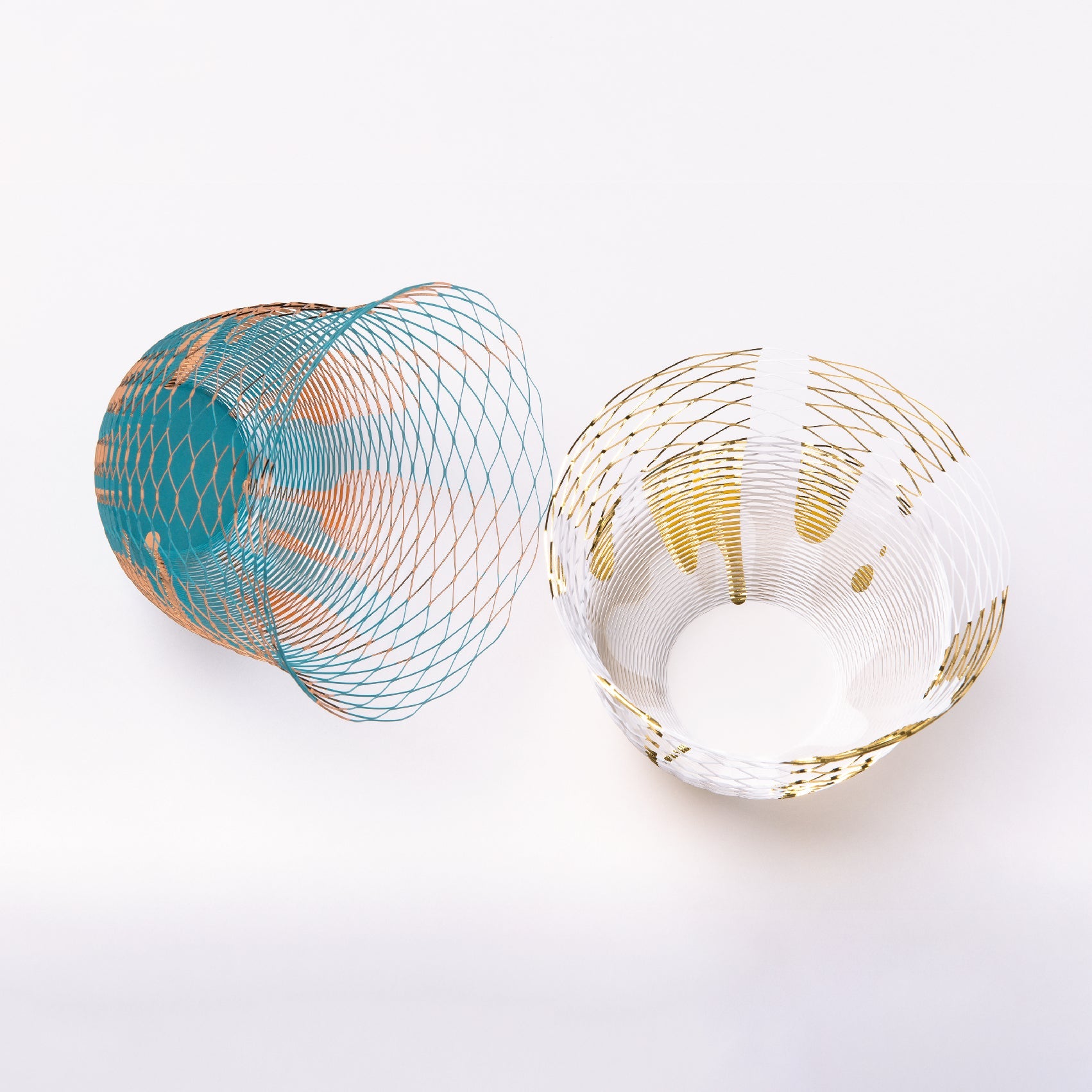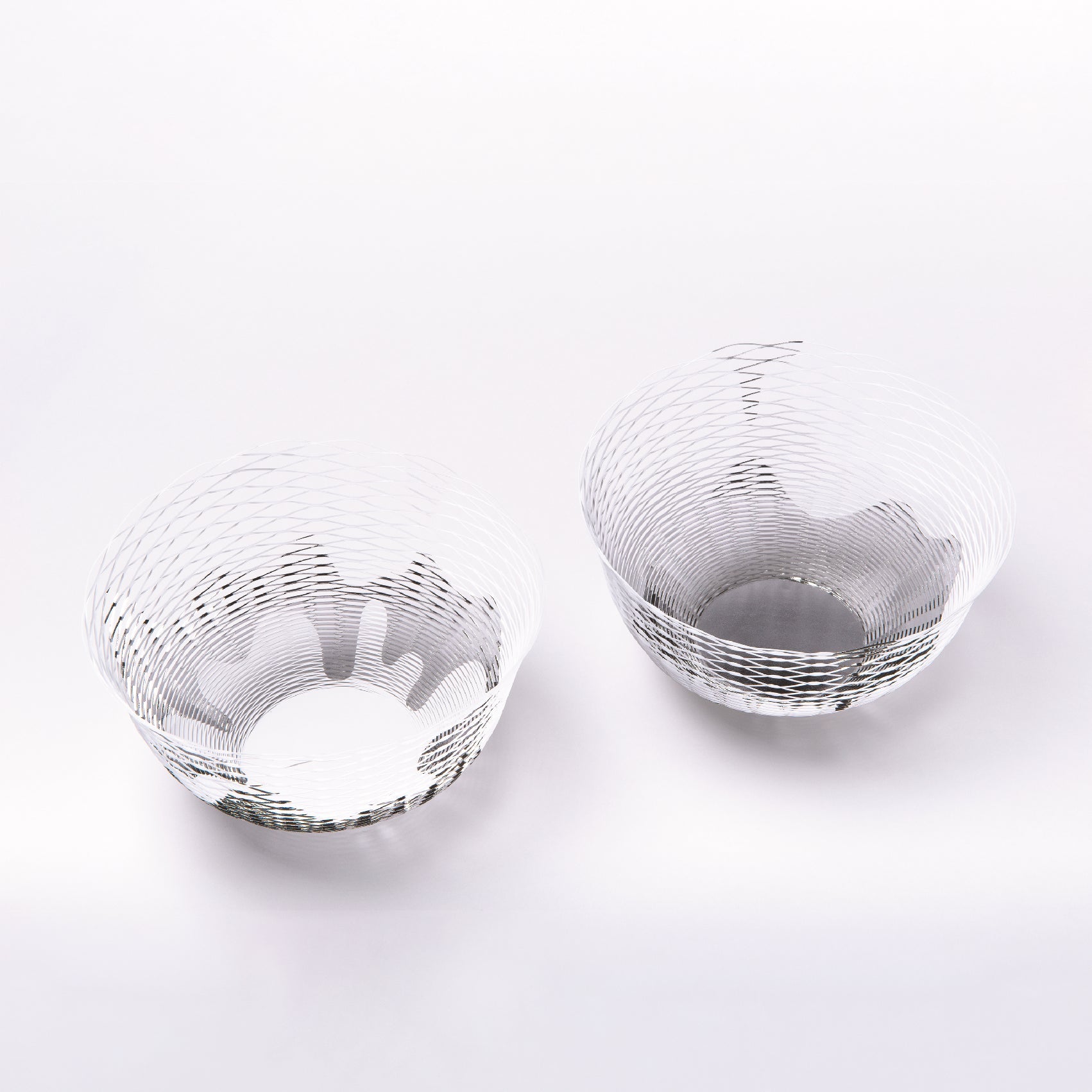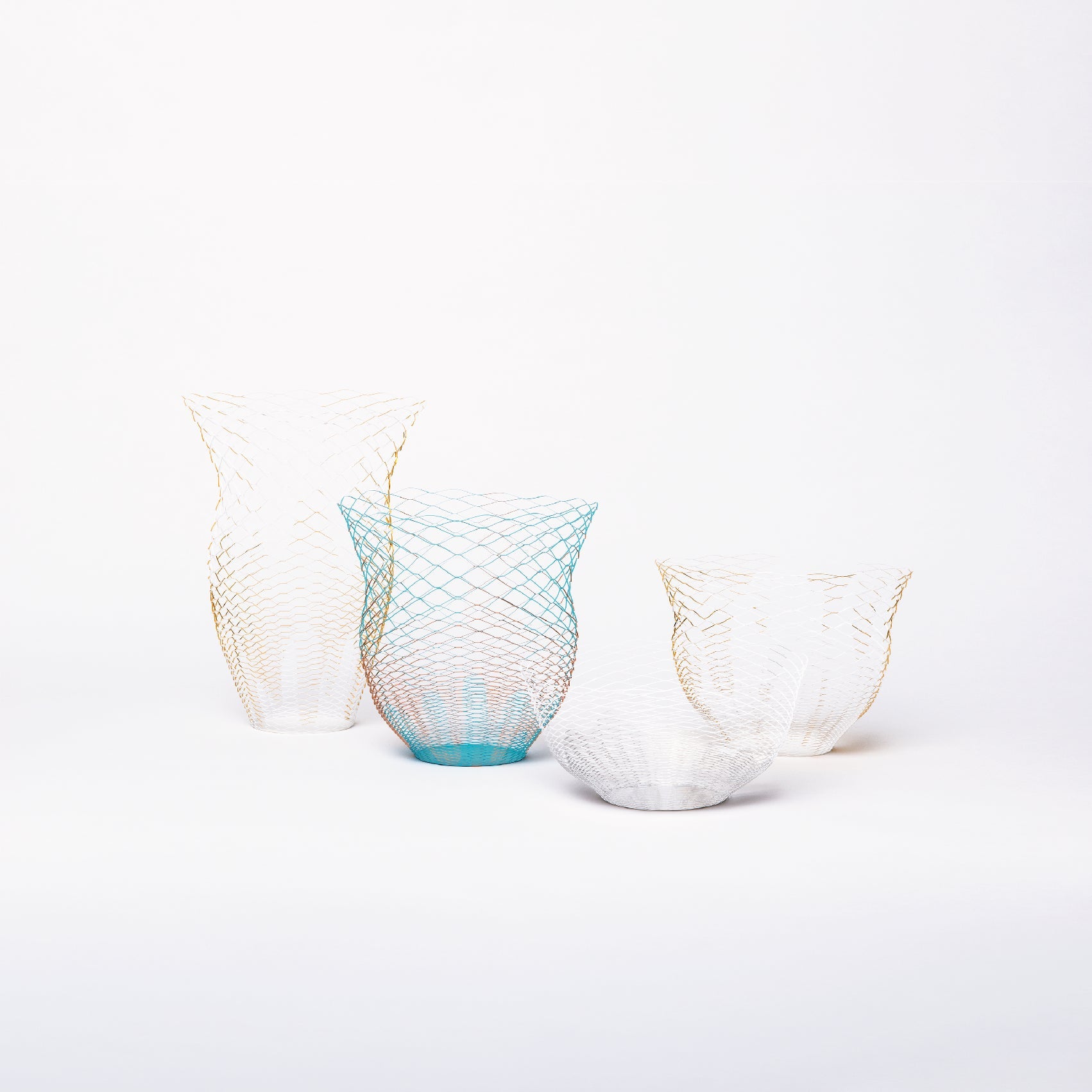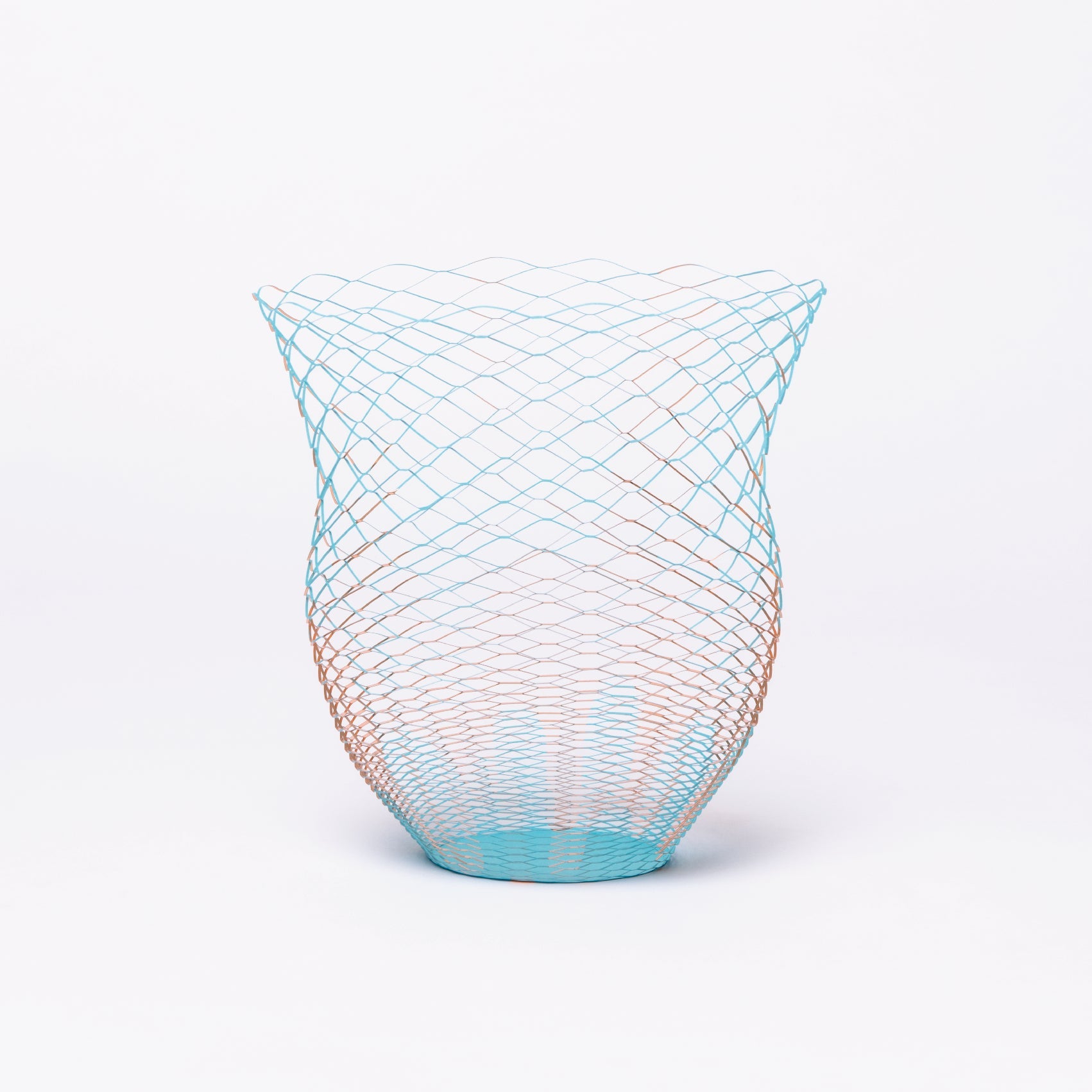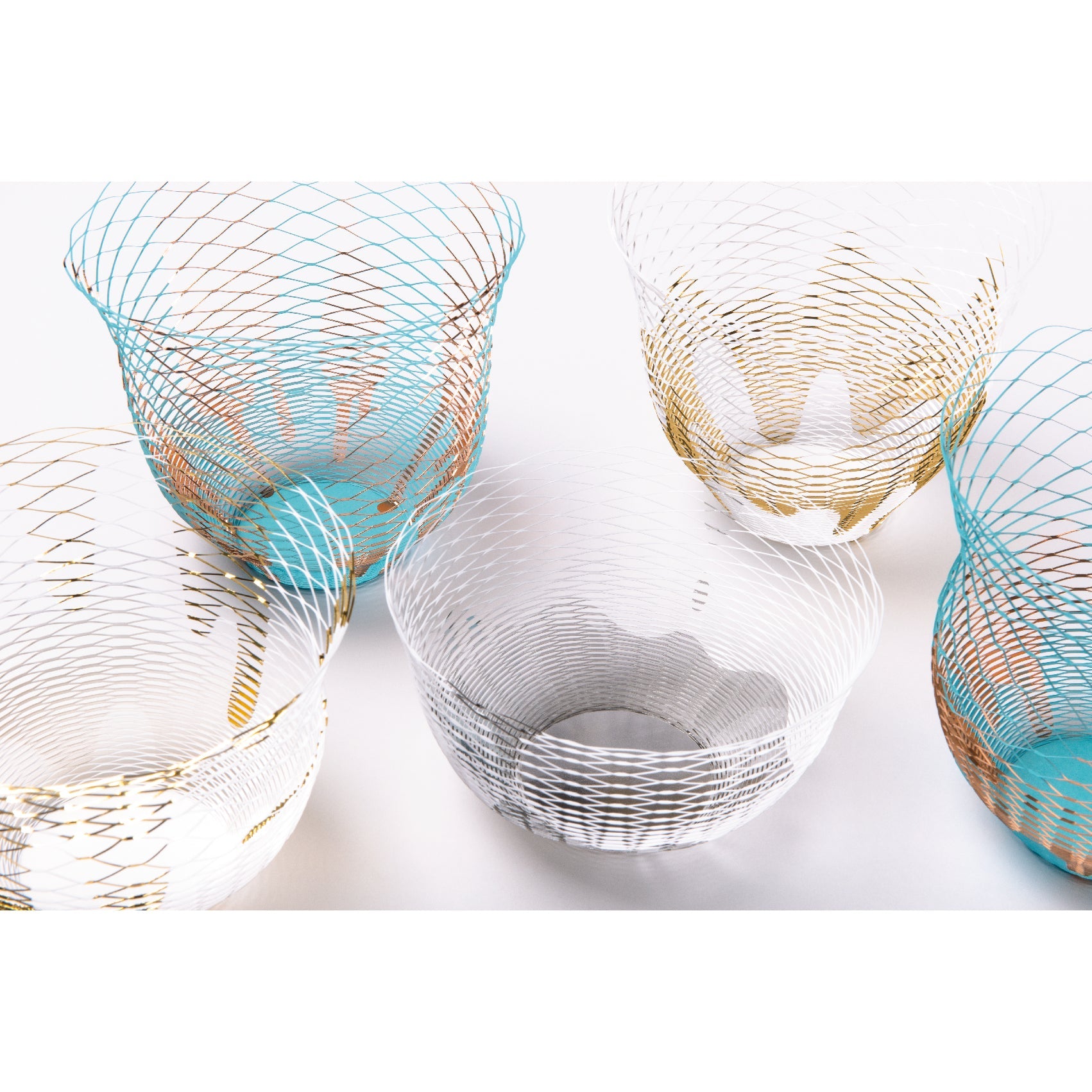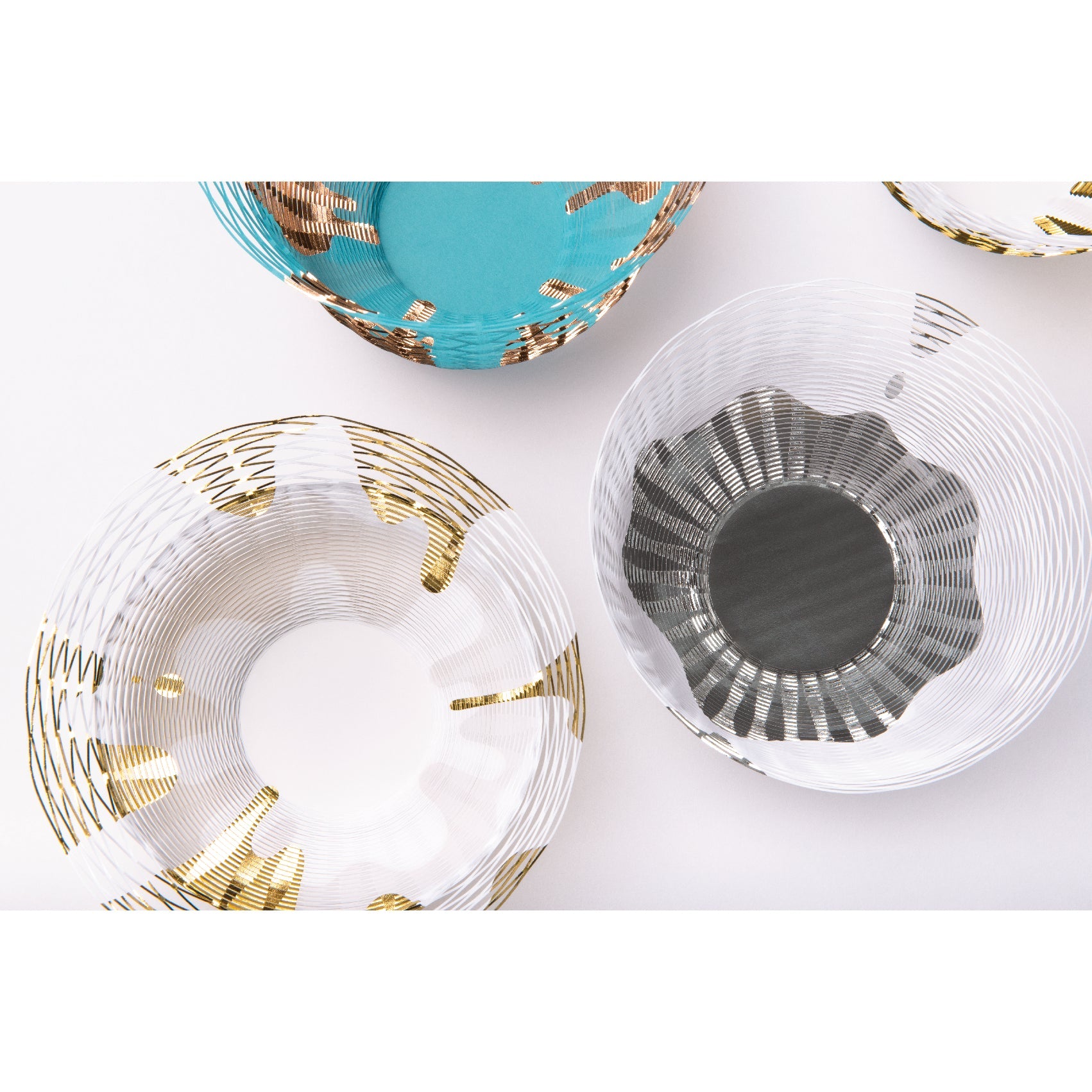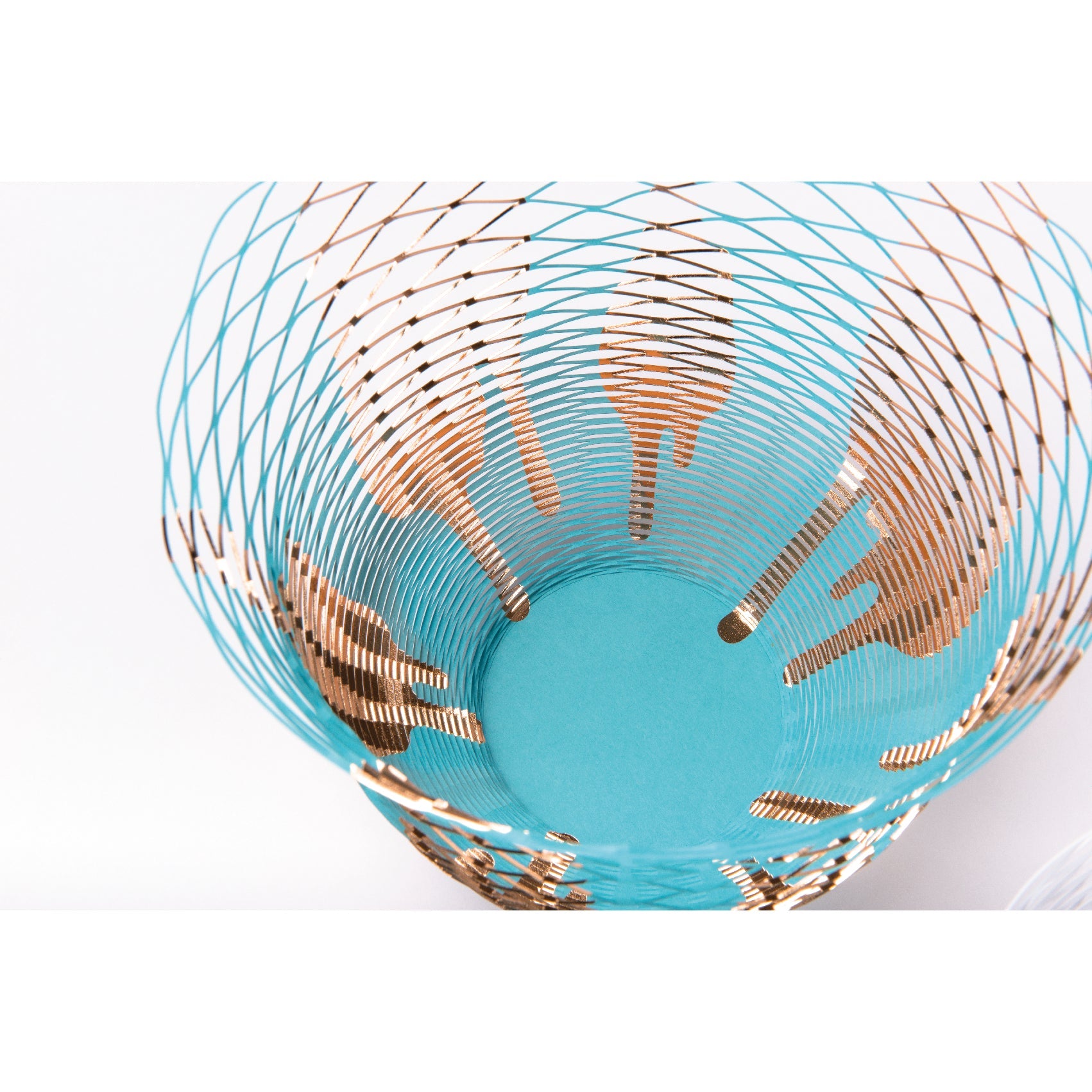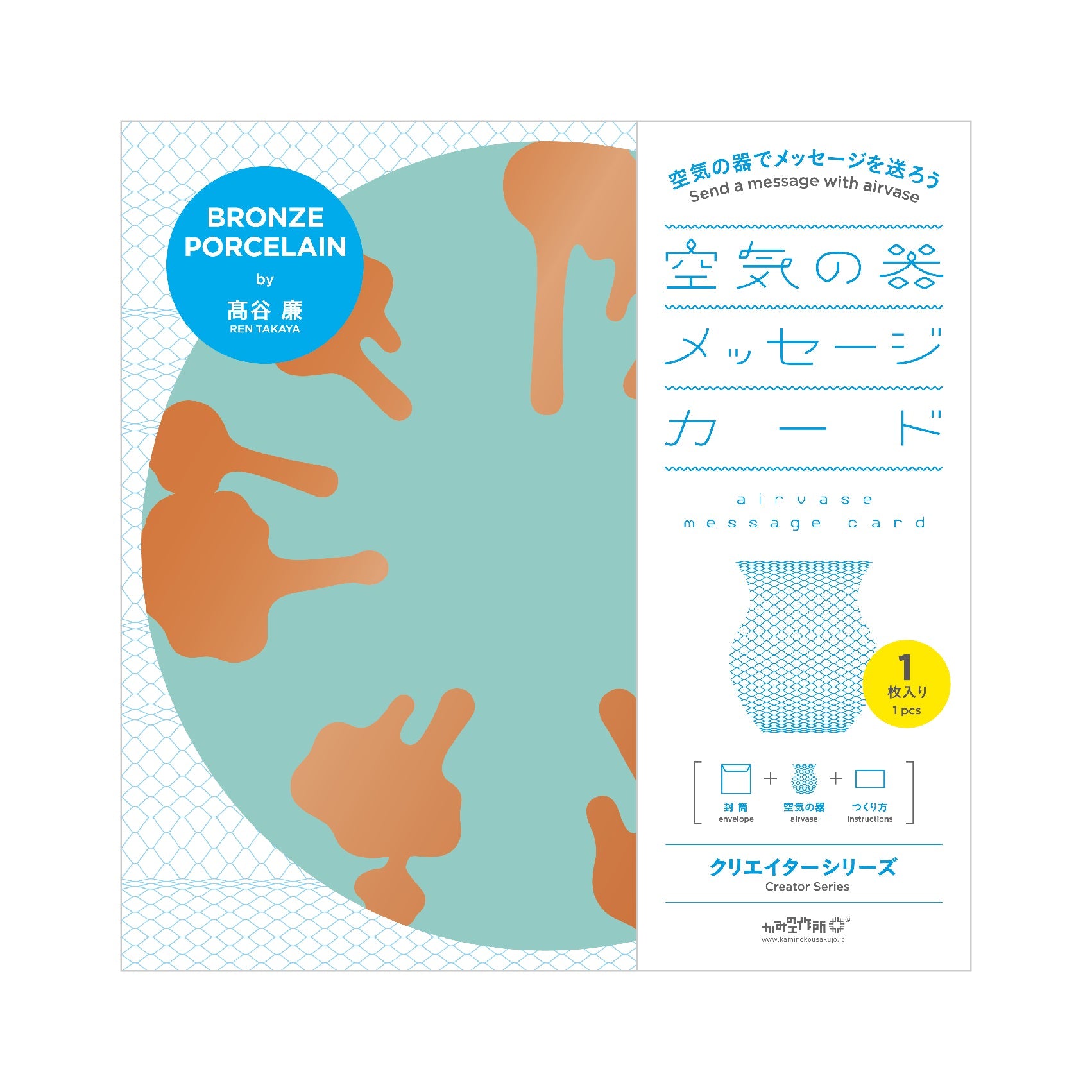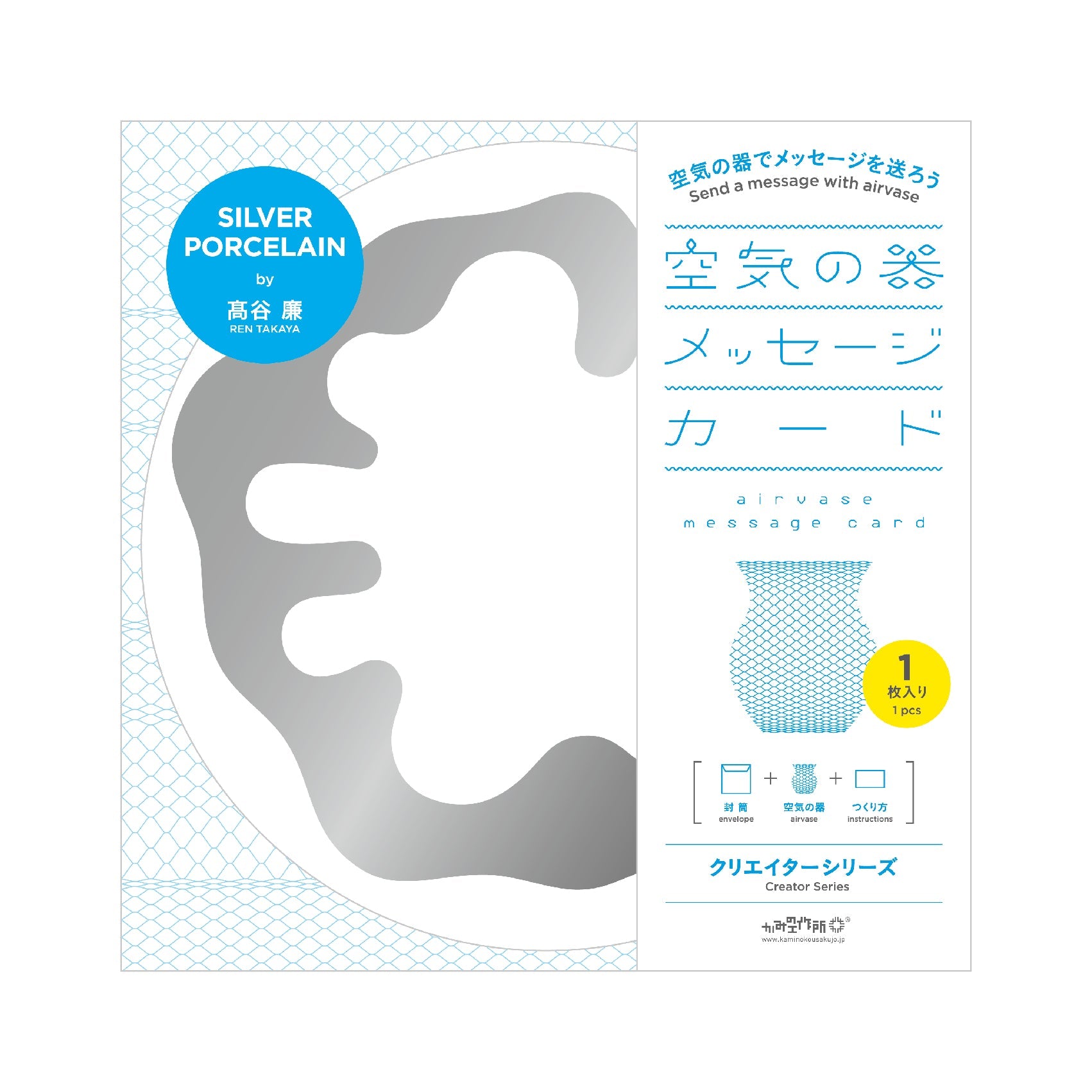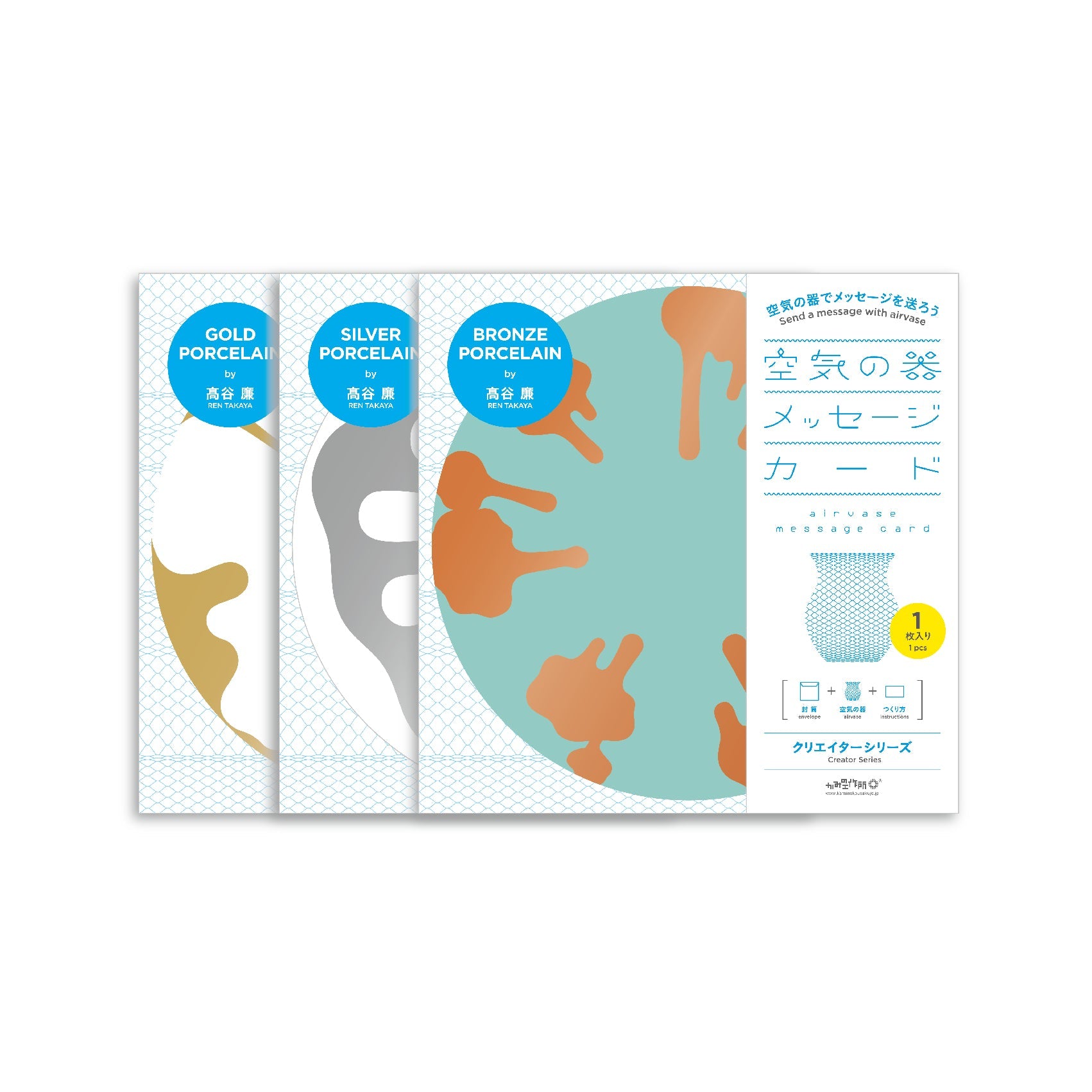 airvase Message Card Creator Series by Ren Takaya
Write a message on the airvase.

Try a new form of communication, sending messages written on an airvase.
A range of distinctive creators have come up with original designs to decorate airvases in an initiative that explores the potential of communication.
Each airvase heralds the beginning of a new story.

Add a simple message of appreciation or congratulation to the airvase,
enclose in the envelope provided and drop it in the post with a stamp attached.
An effortless way to convey your feelings of gratitude or celebration.
Main body paper
GOLD PORCELAIN, SILVER PORCELAIN/Mr.B Super White
BRONZE PORCELAIN/polka
content
1 air vase, 1 envelope, 1 instruction manual
Note
Design registration No. 1406936
COMMENT
HAYASHI Takanori
If paper is used as a three-dimensional structure, it will become such an attractive product! That was the impact at the time of their debut. Flexible shape and flexible usage. A masterpiece among masterpieces that faintly defines a small area in our lives with air and paper, and is truly worthy of the product name "air vase." The development of making a flat state into a message card is also very nice.