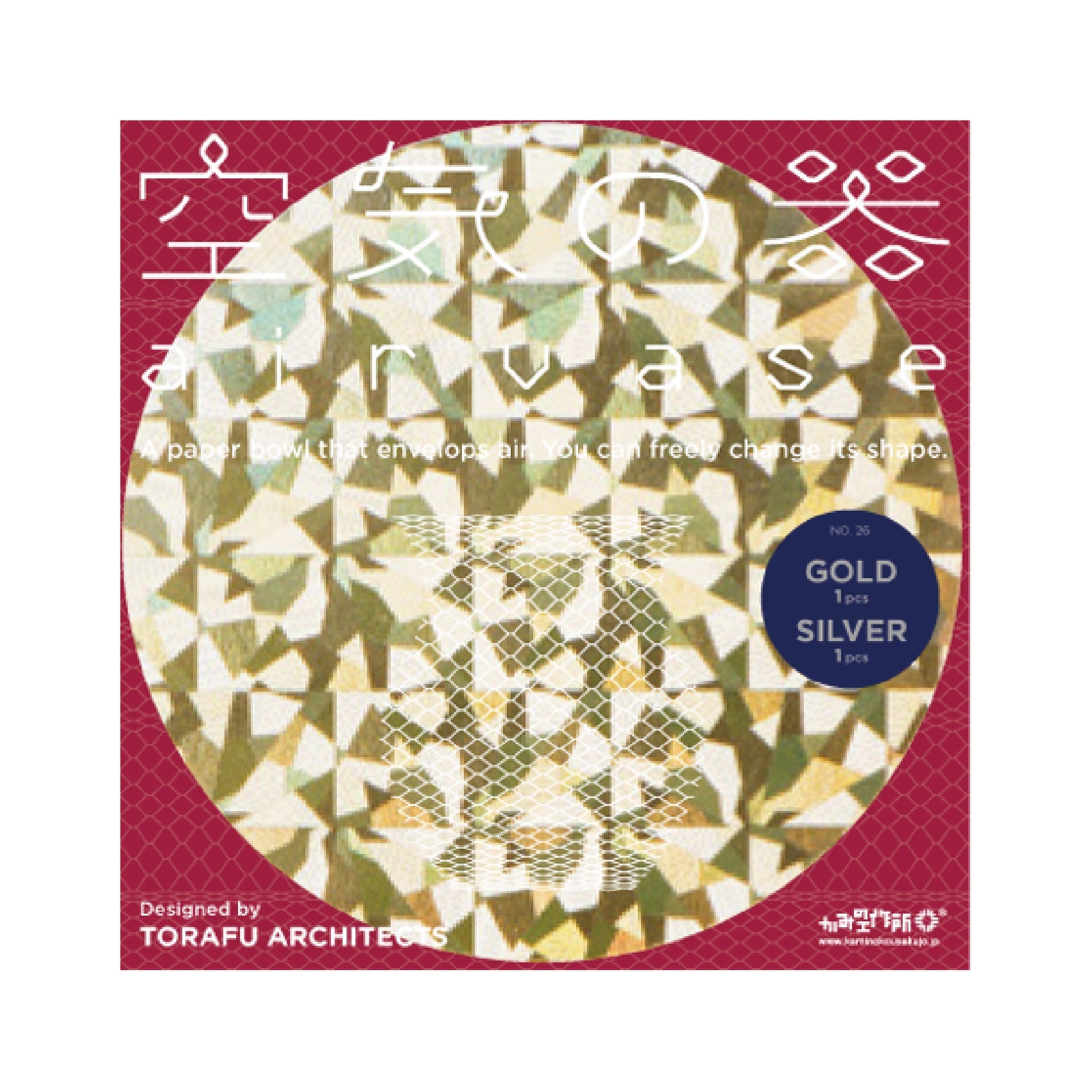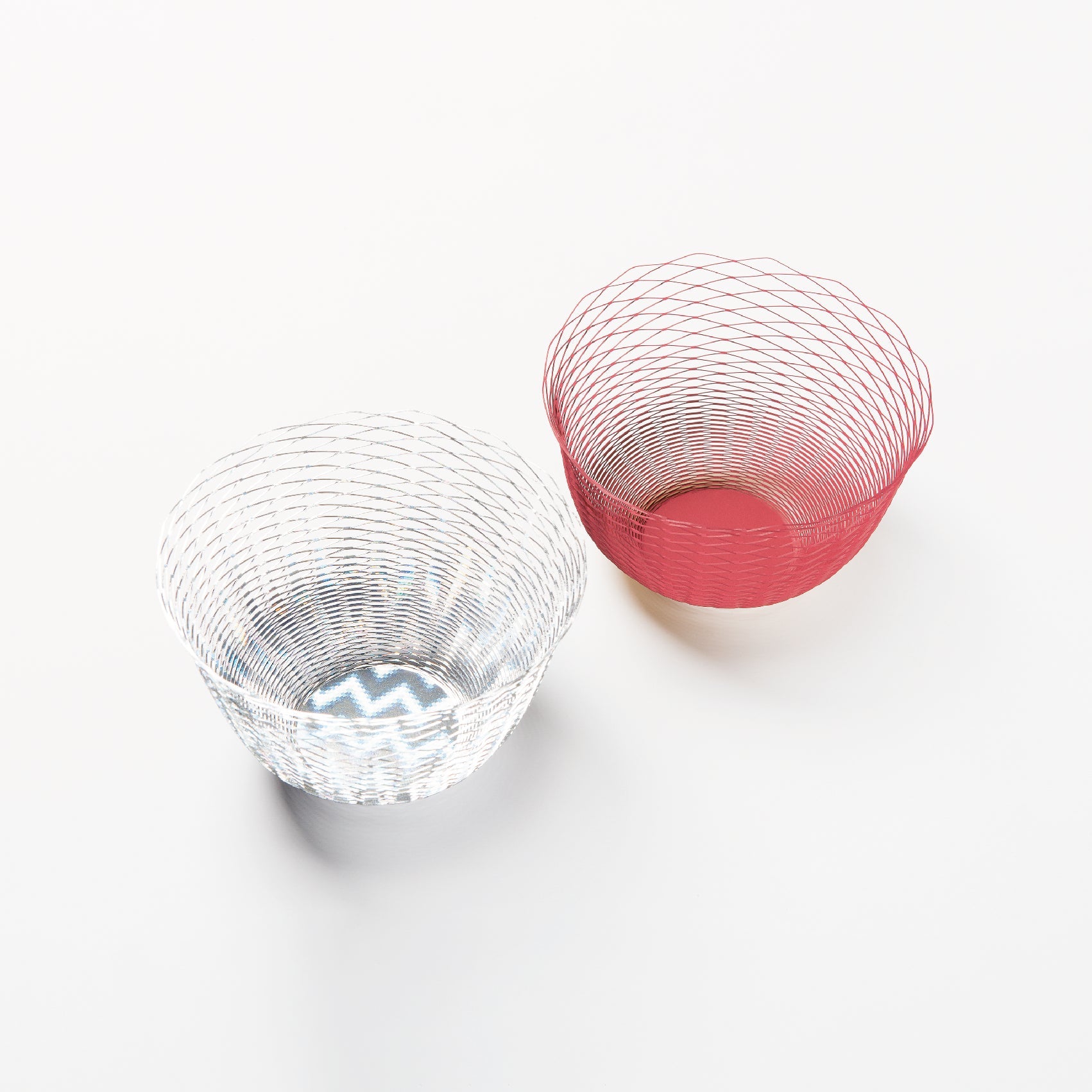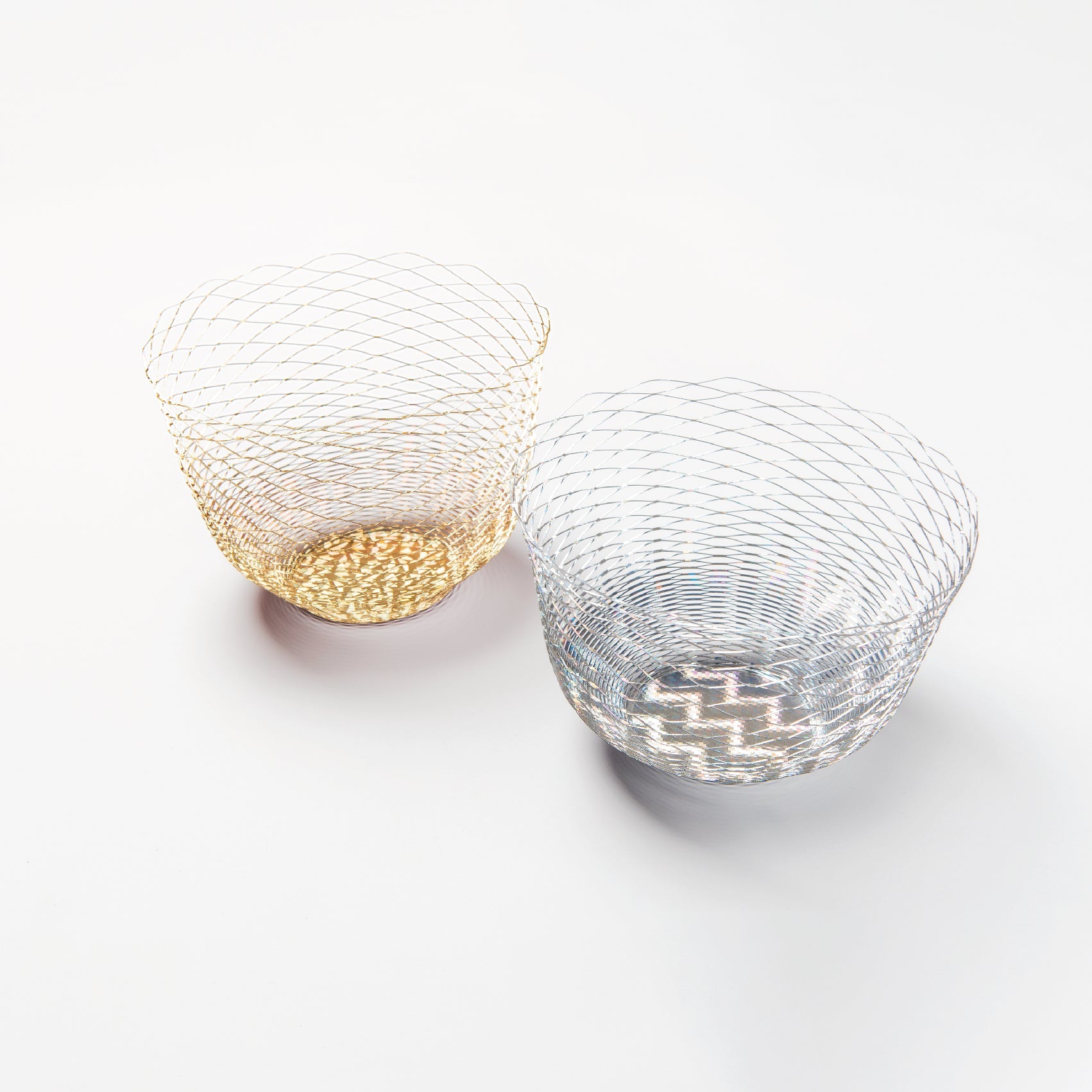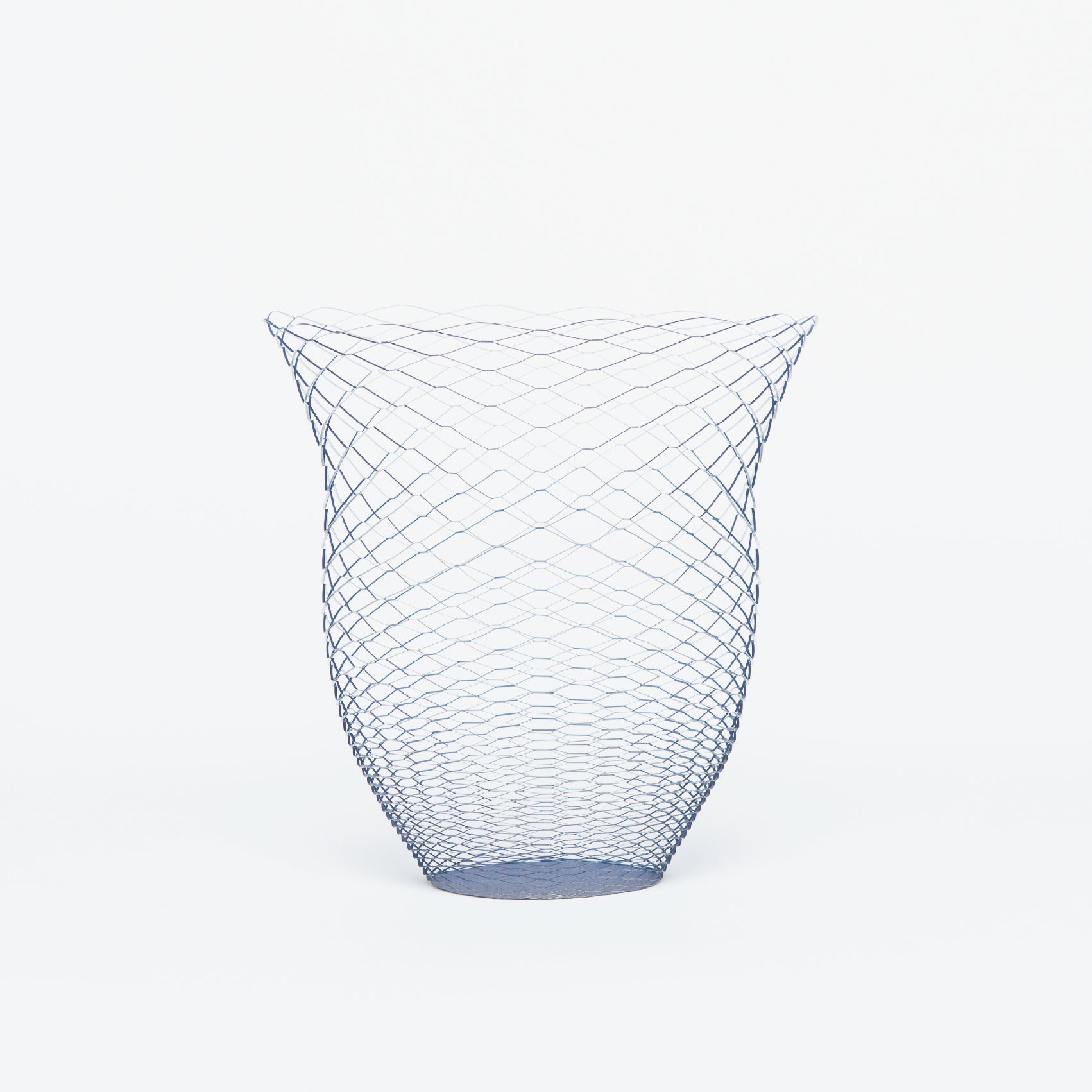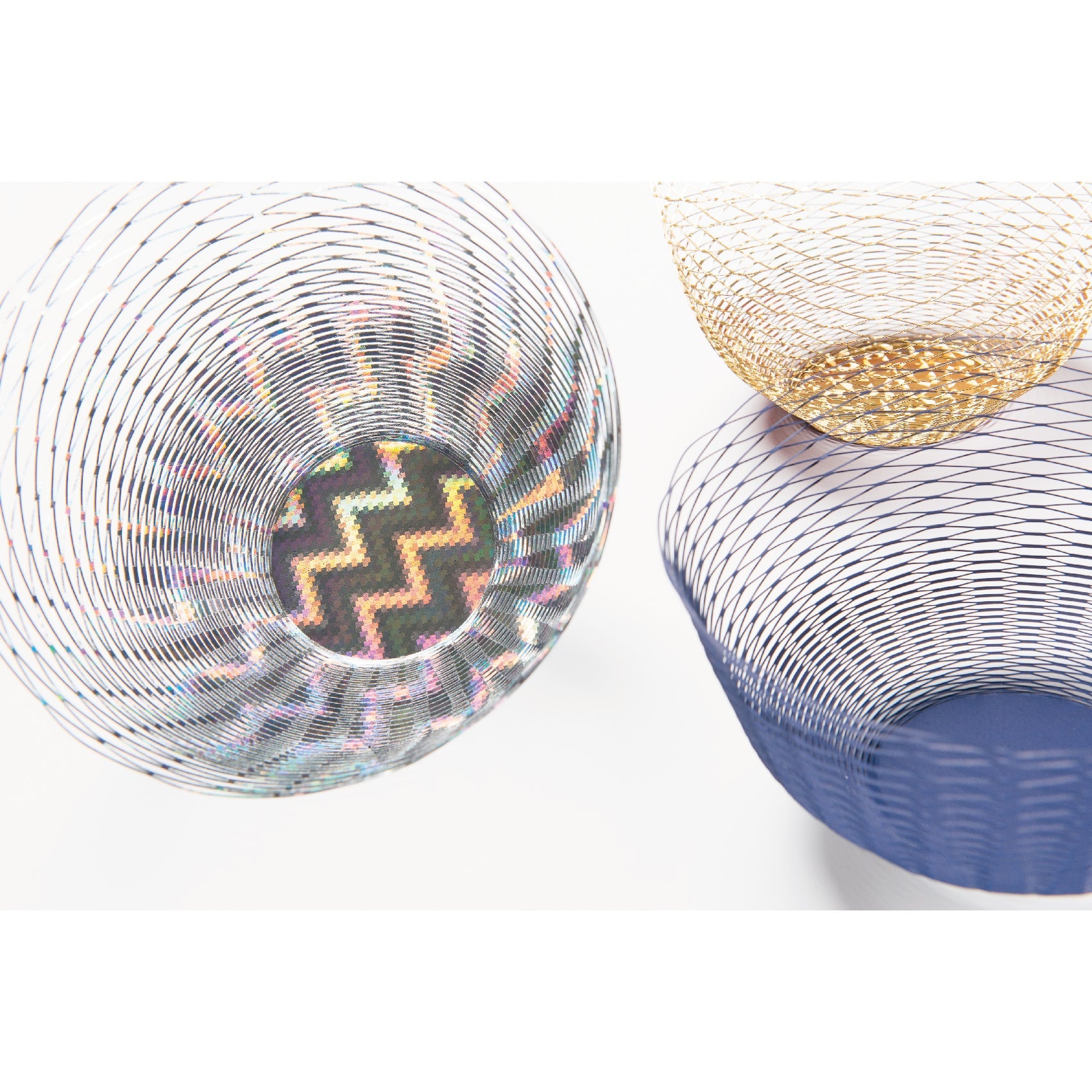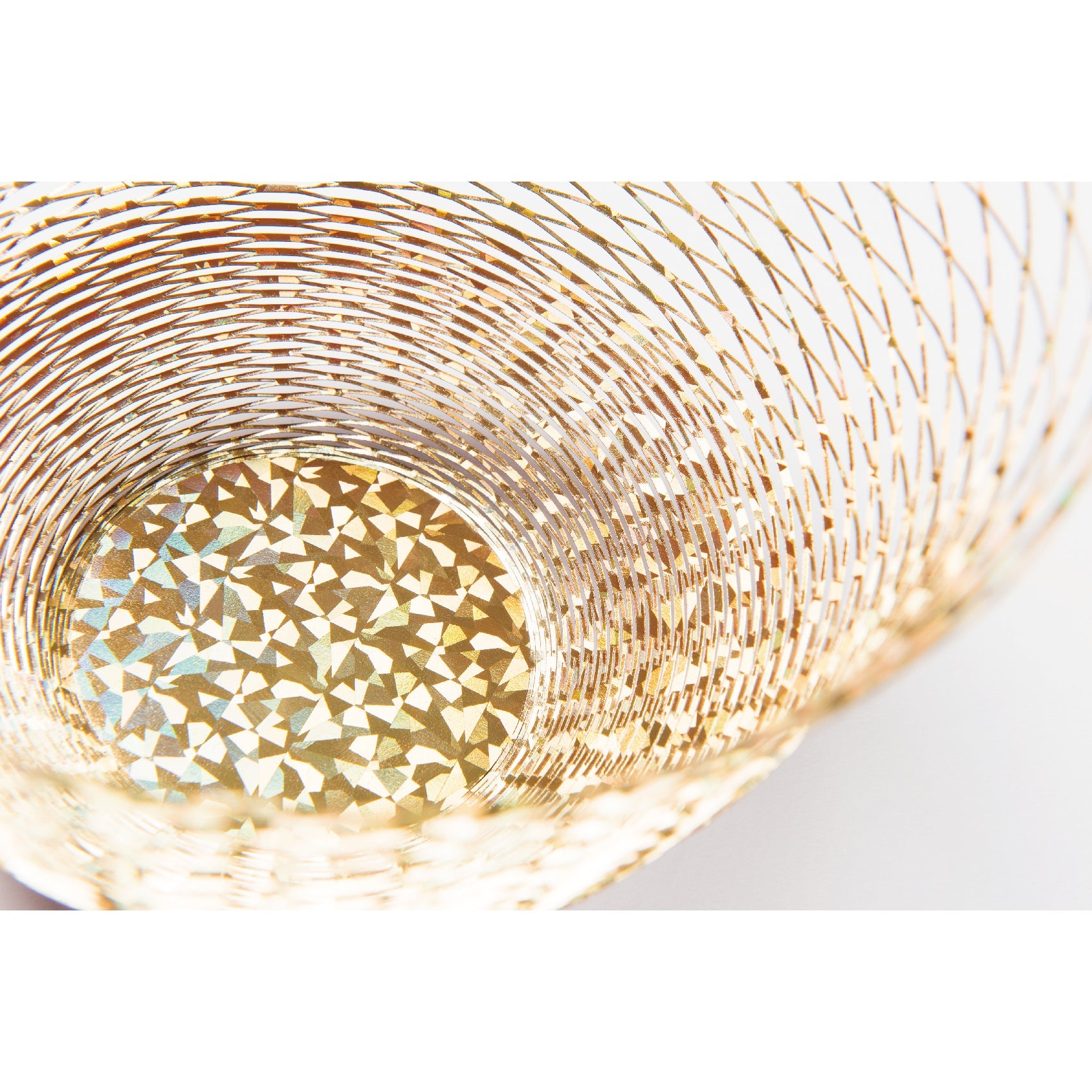 airvase GOLD/SILVER2
This is a paper bowl that envelops air.
It is possible to create various shapes by pulling it in different directions. The paper is thin and light, but when expanded it is rigid and strong enough to stand alone.

Vases coated with silver and gold hologram leaf catch the light with a dazzling shine, changing expression depending on the angle. The color contrast between paper and leaf creates a gorgeous looking vase.

---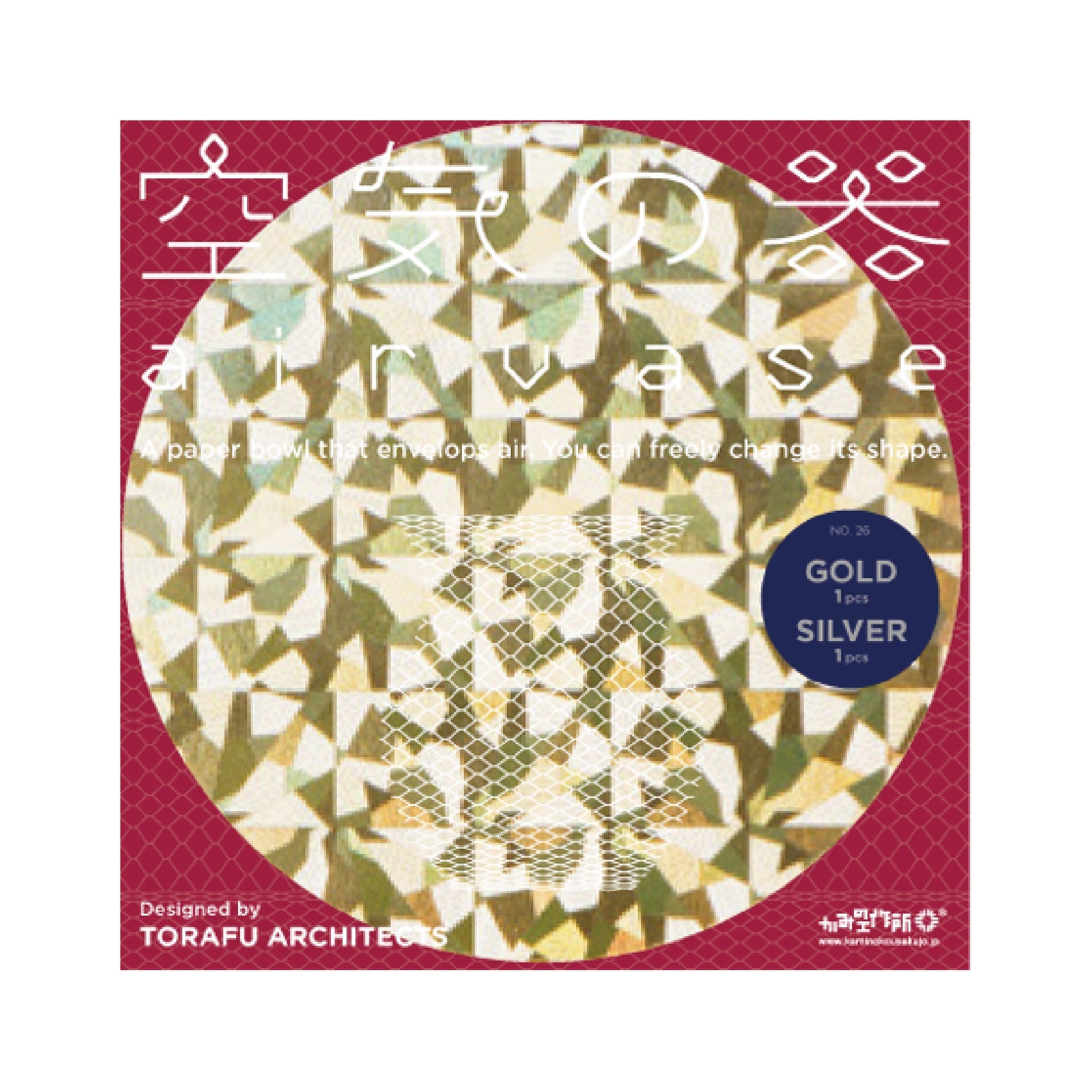 Note
Design registration No. 1406936