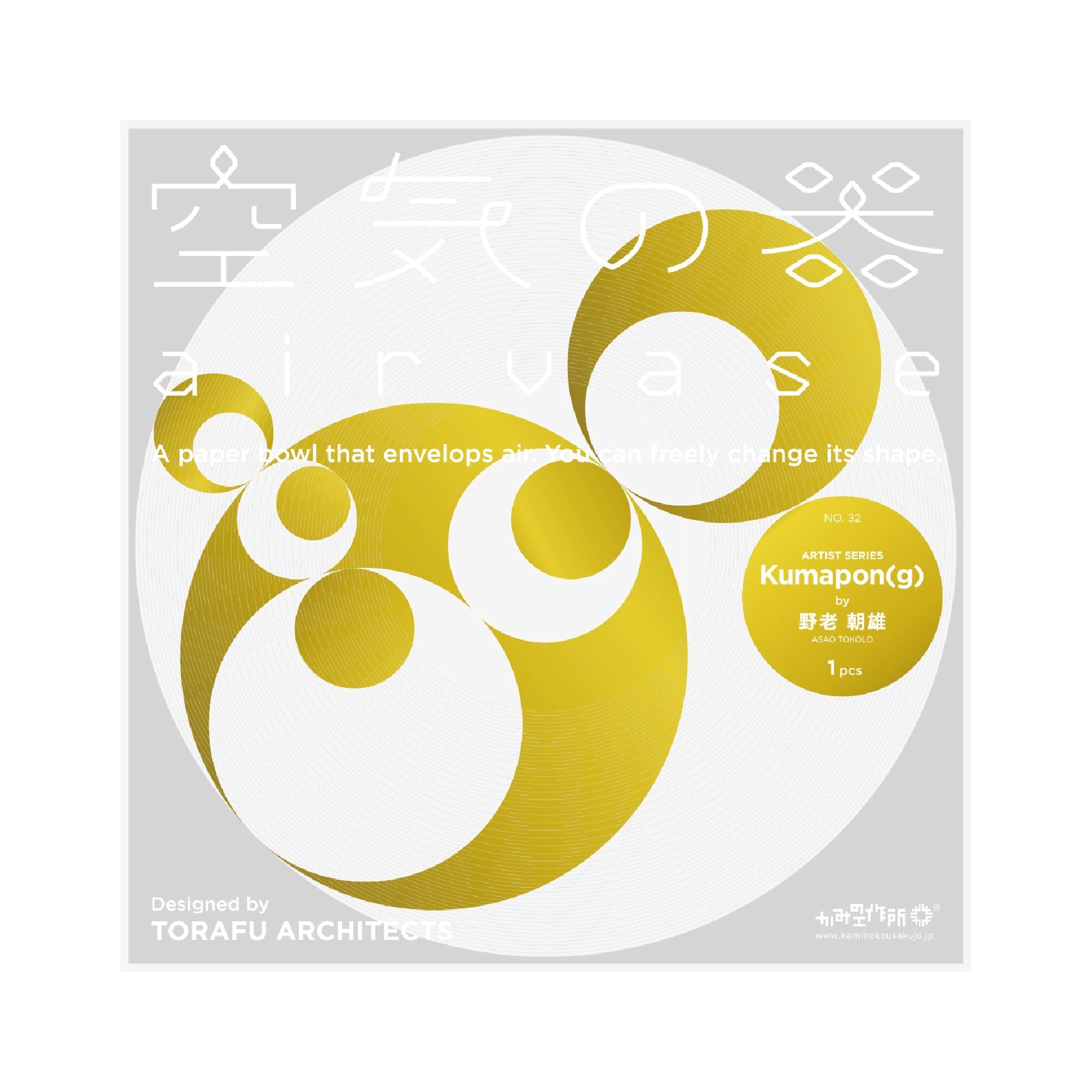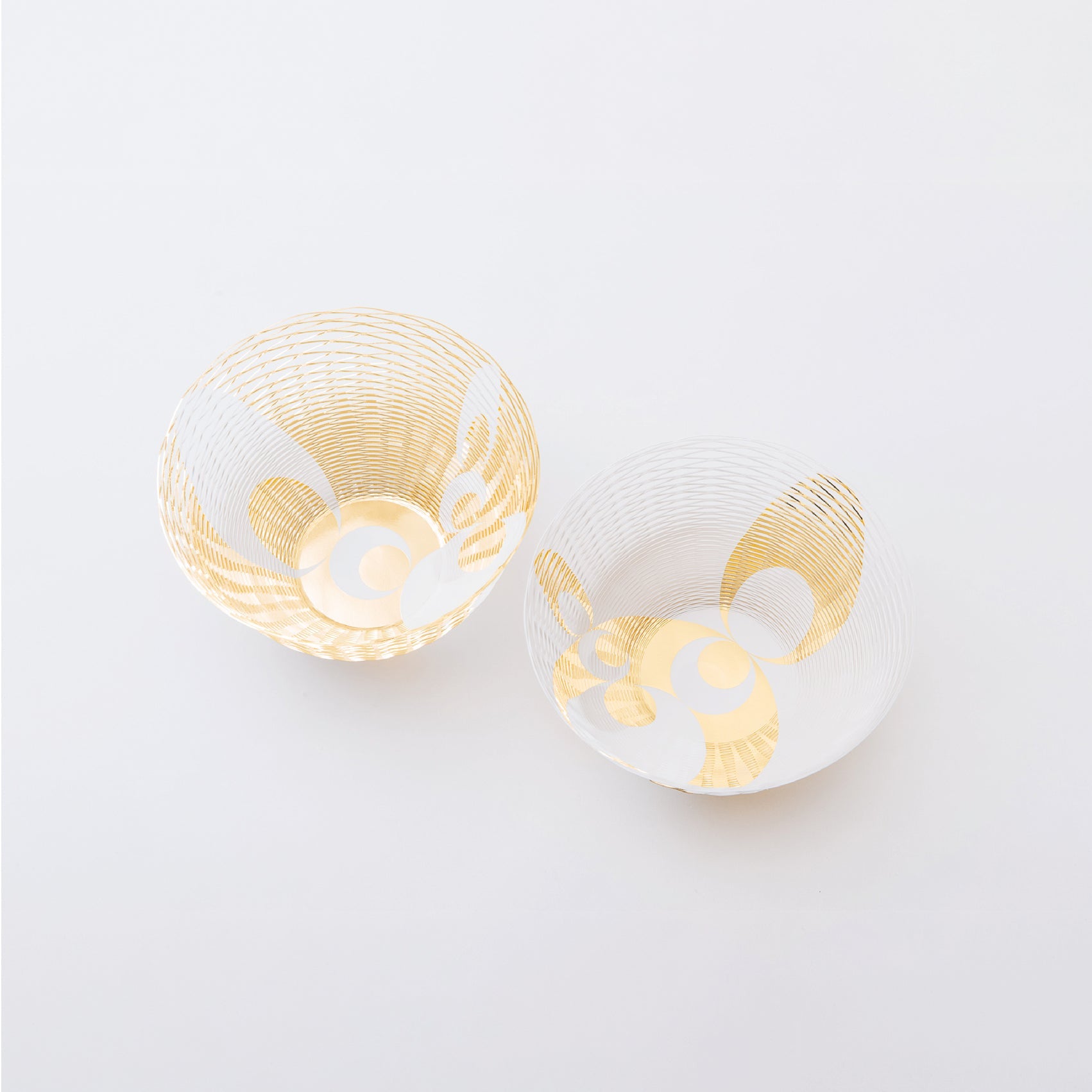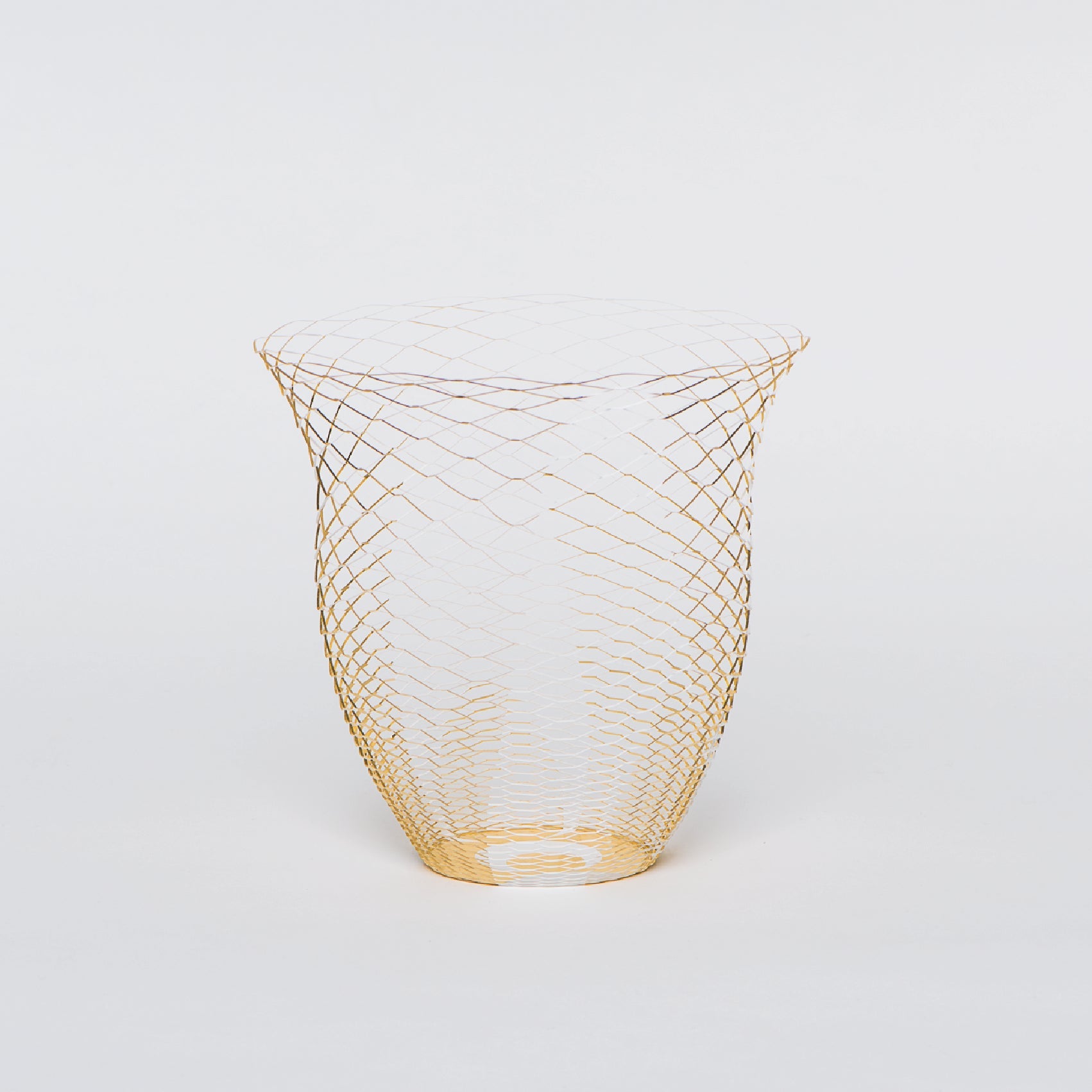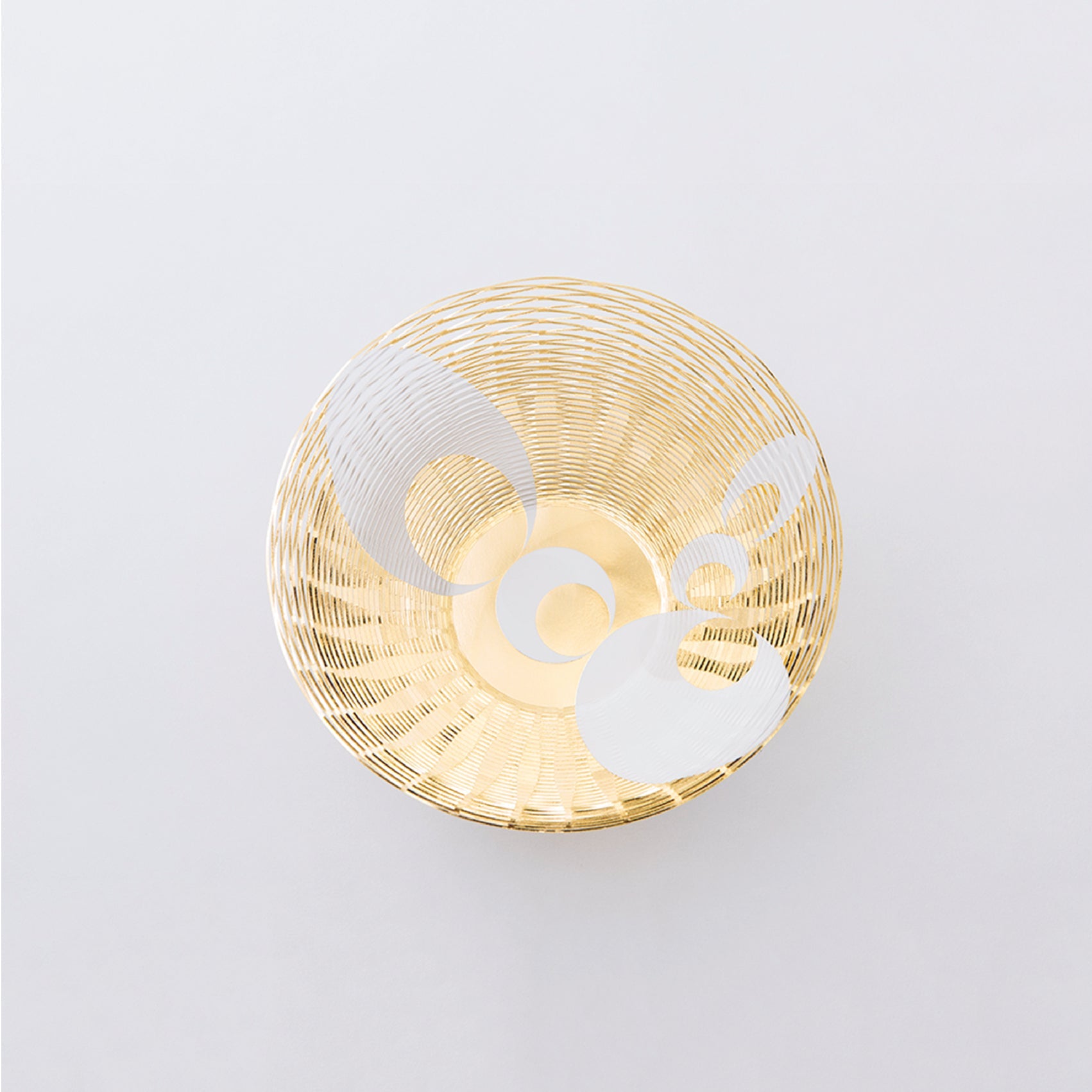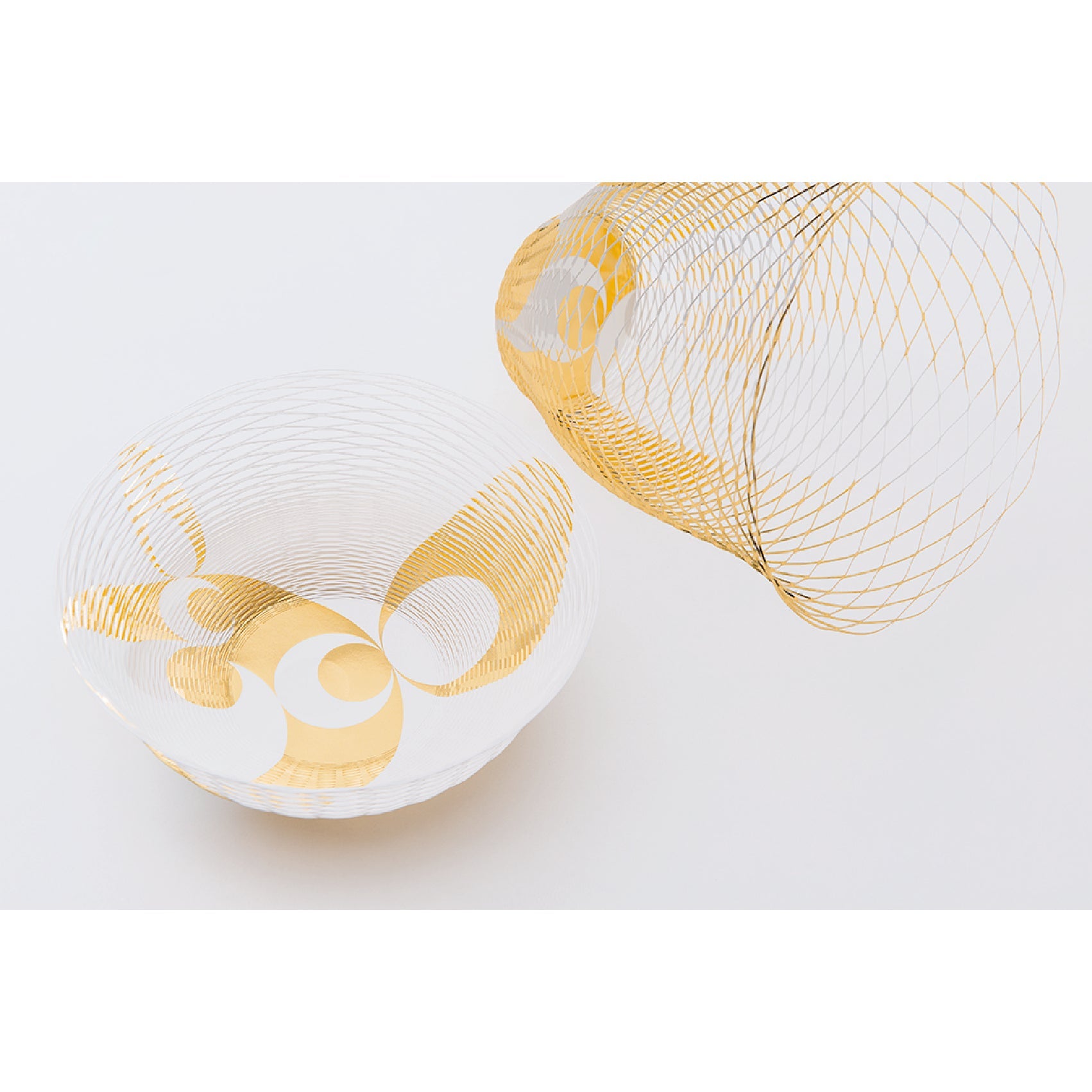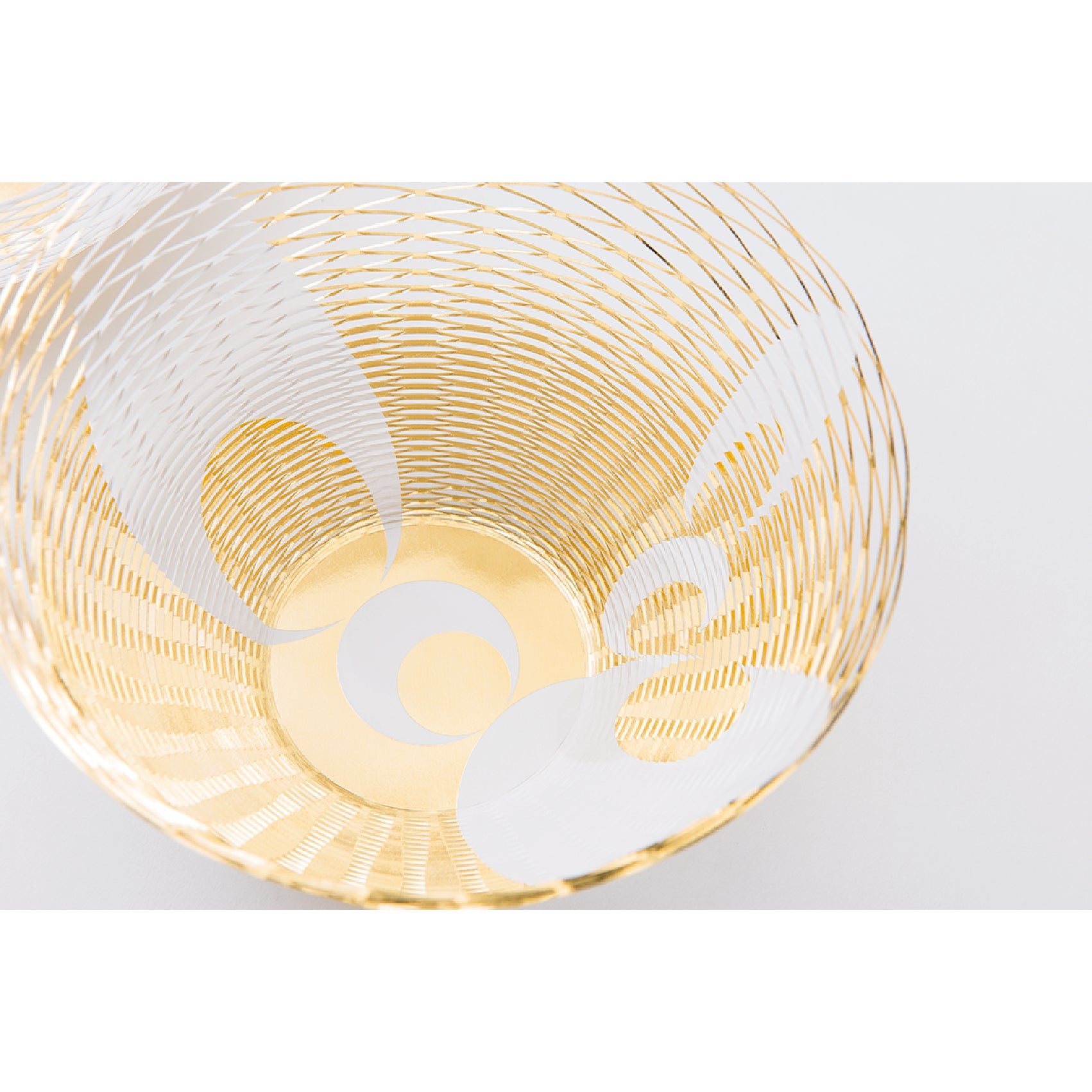 airvase Kumapon(g) by ASAO TOKOLO
#5 of the Airvase Artist Collaboration Series.
Artist Asao Tokolo uses the airvase as his canvas. Enjoy his creative patterns in 3D.


Kumapon(g)
A splendid, adorable bear pattern created by circles derived from the golden ratio of the airvase's diameter.

This is a paper bowl that envelopes air. It is possible to create various shapes by pulling it in different directions. The paper is thin and light, but when expanded it is rigid and strong enough to stand alone.

Tokoro Asao (Artist)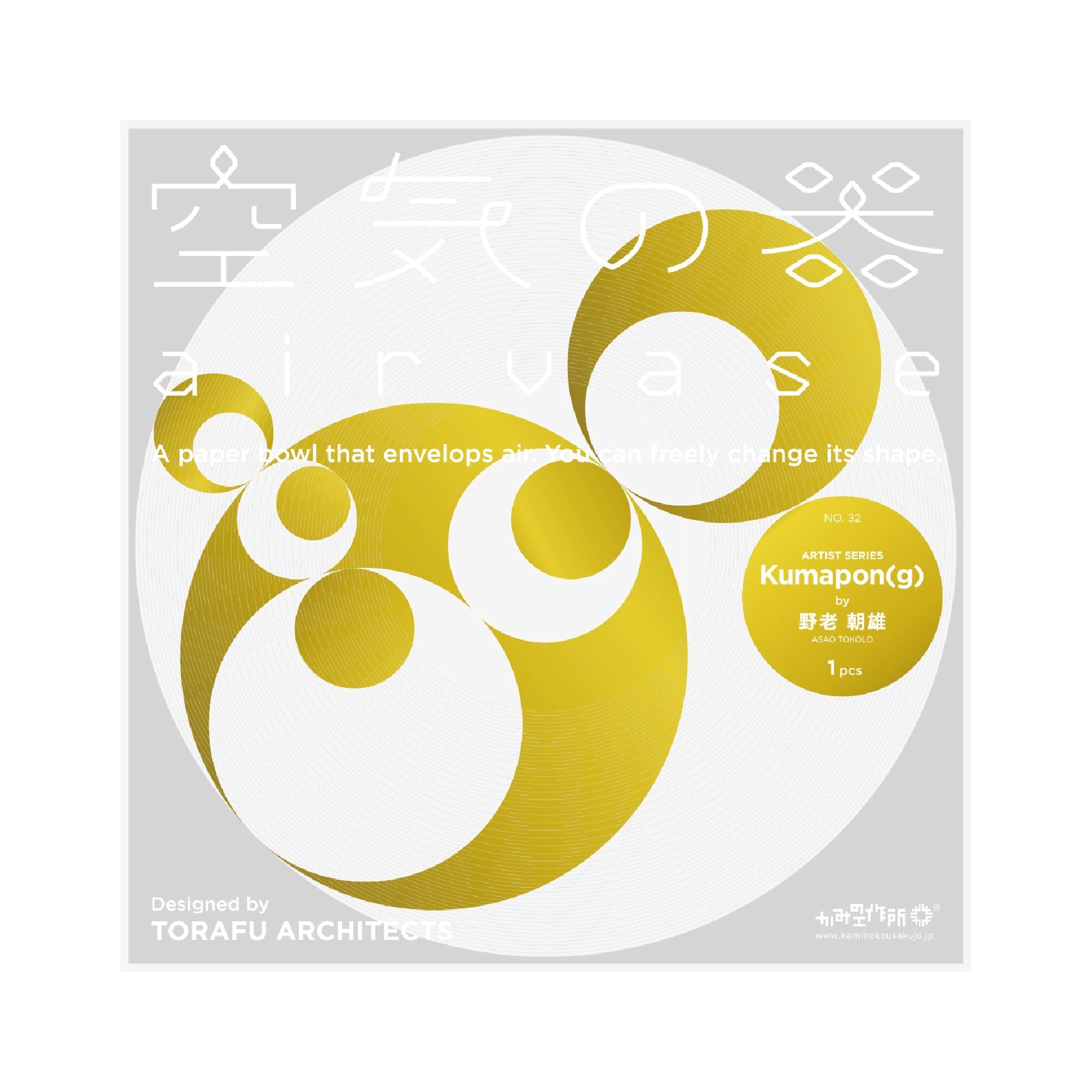 Note
Design registration No. 1406936
COMMENT
Maruyama Yukinobu
When I was looking for a souvenir with a Japanese design for a colleague in London who was also working at a local subsidiary of a Japanese company, I chose a gold-encrusted paper vessel that exudes the dignity of a craft. And now, I am strongly fascinated by this pottery with the motif of the scenery of Hyde Park.