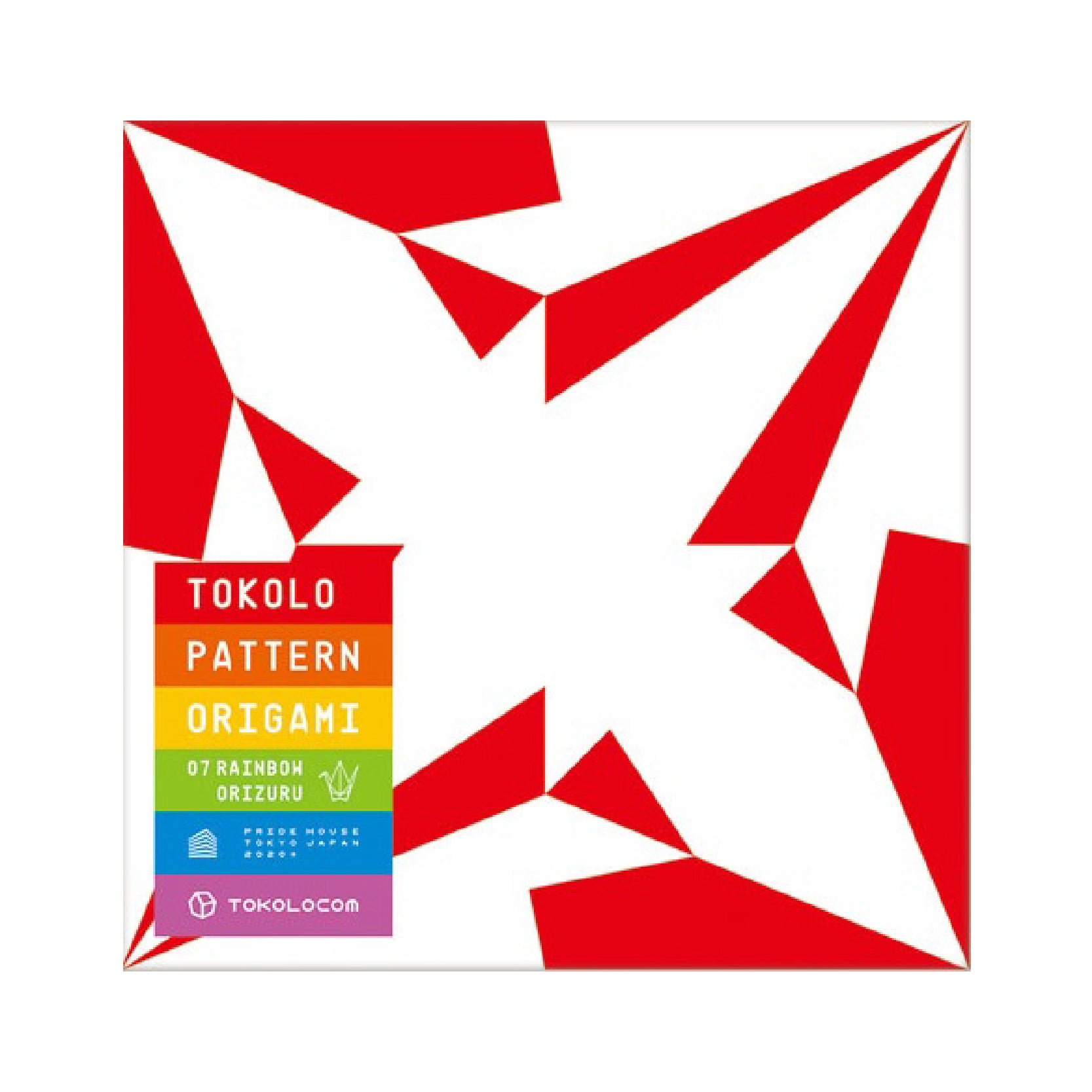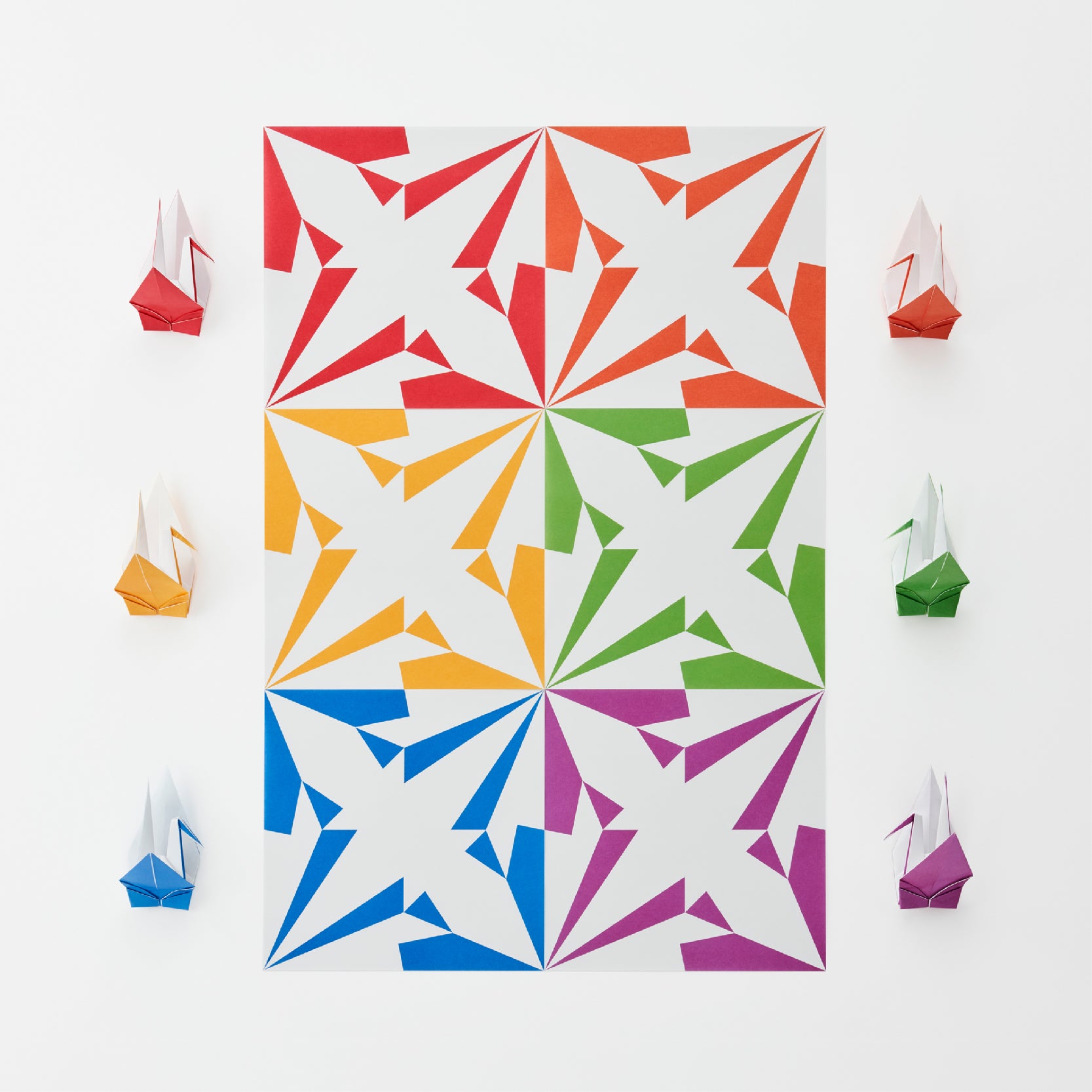 TOKOLO PATTERN ORIGAMI 07 RAINBOW ORIZURU
Origami, the traditional Japanese art of folding paper, has just become more interesting with Asao Tokolo's distinctive patterns. Fold the classic 'crane', with colors separated by the fold lines.
Visualize the completed paper crane as you enjoy folding the paper.


PRIDE HOUSE TOKYO JAPAN 2020
Pride House Tokyo is a project that transcends sector boundaries to link various groups, individuals and corporations in solidarity. Pride House Tokyo will take the opportunity of the 2020 Tokyo Olympics and Paralympics to establish a pop-up information center and spread information related to LGBT people and other sexual minorities, as well as provide various events and programs related to diversity.
On September 20th, a limited-time information dissemination facility "Pride House Tokyo 2019" was opened at subaCO in Harajuku, Tokyo.

variation:
---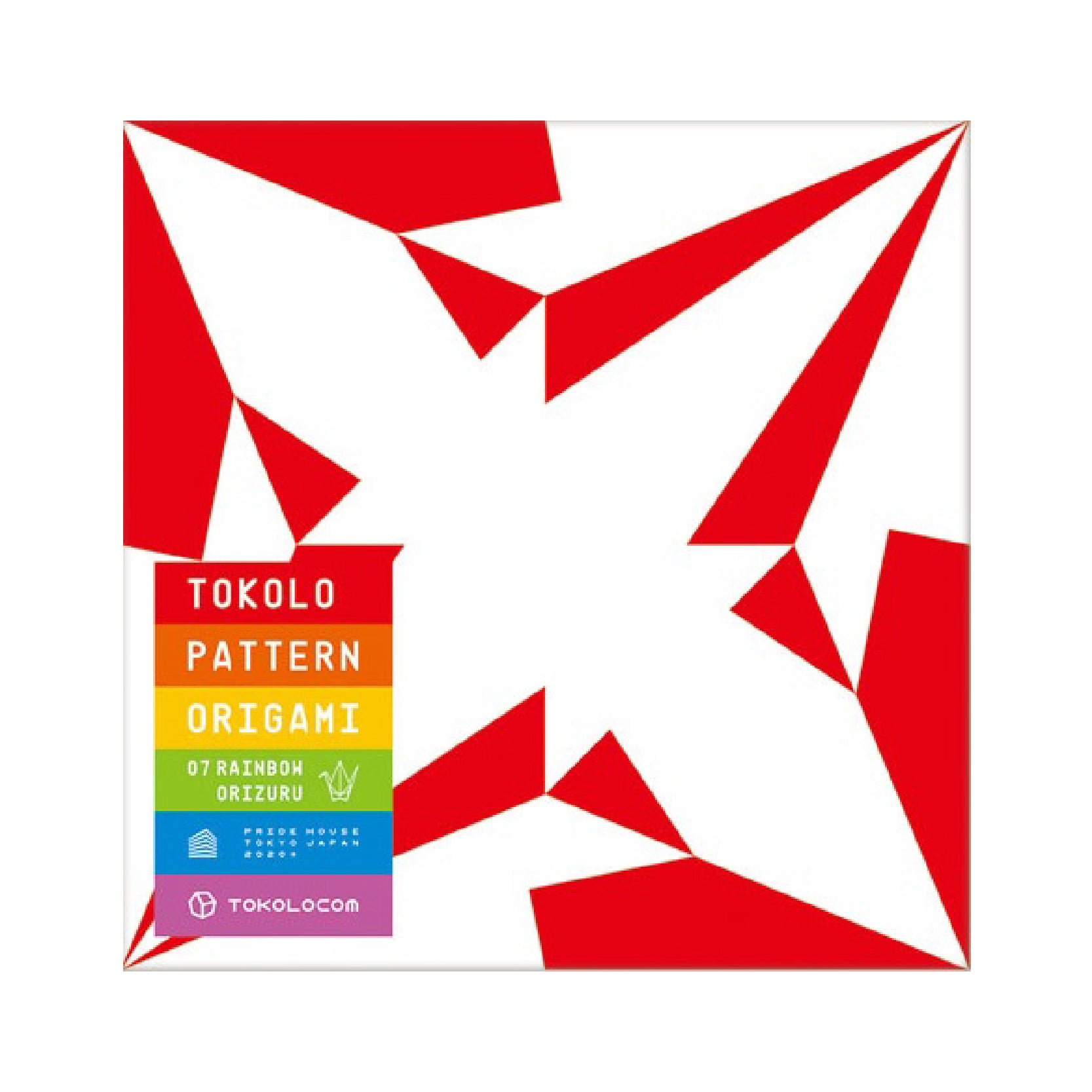 content
Red/Orange/Yellow/Yellow-green/Blue/Purple: 2 pieces each (12 pieces)