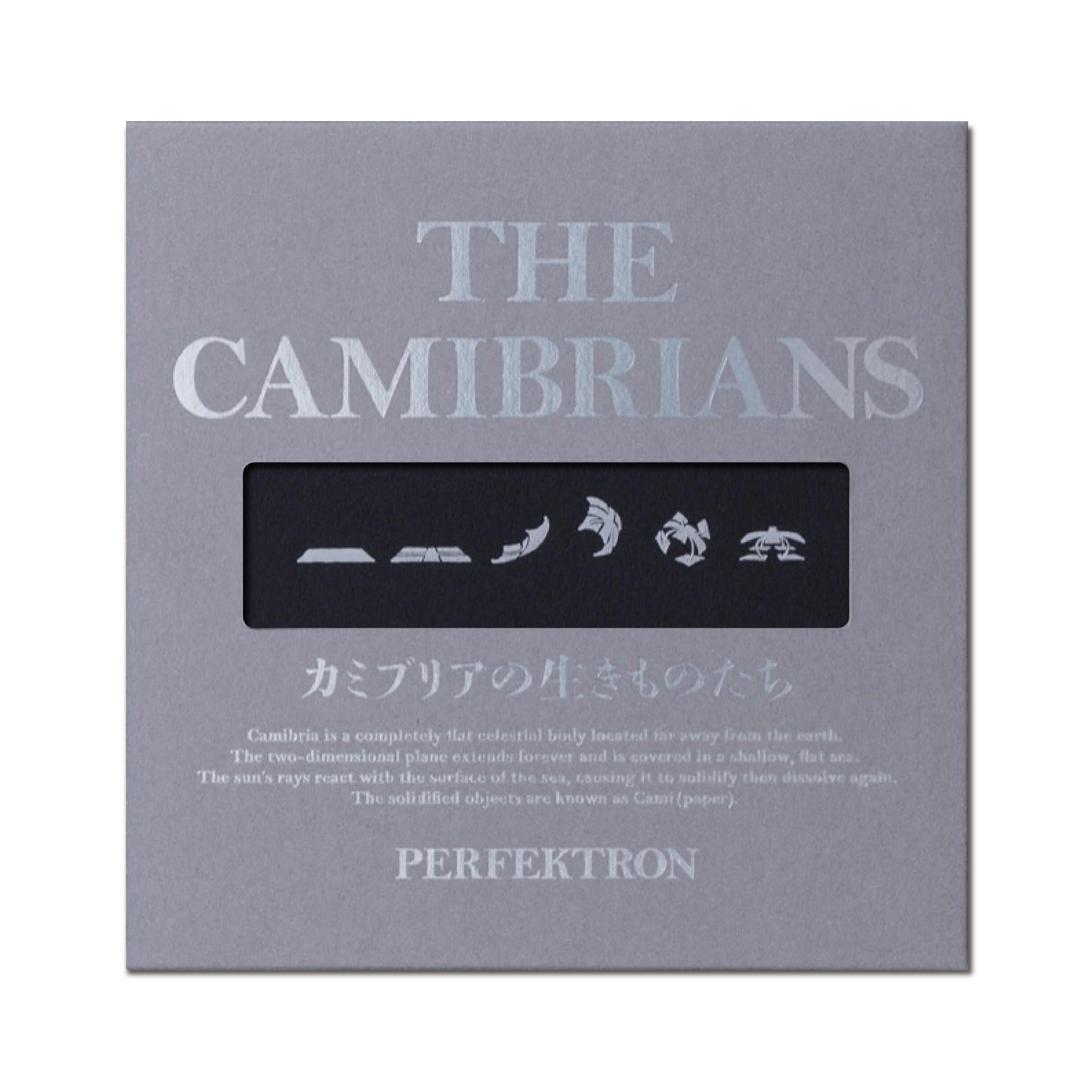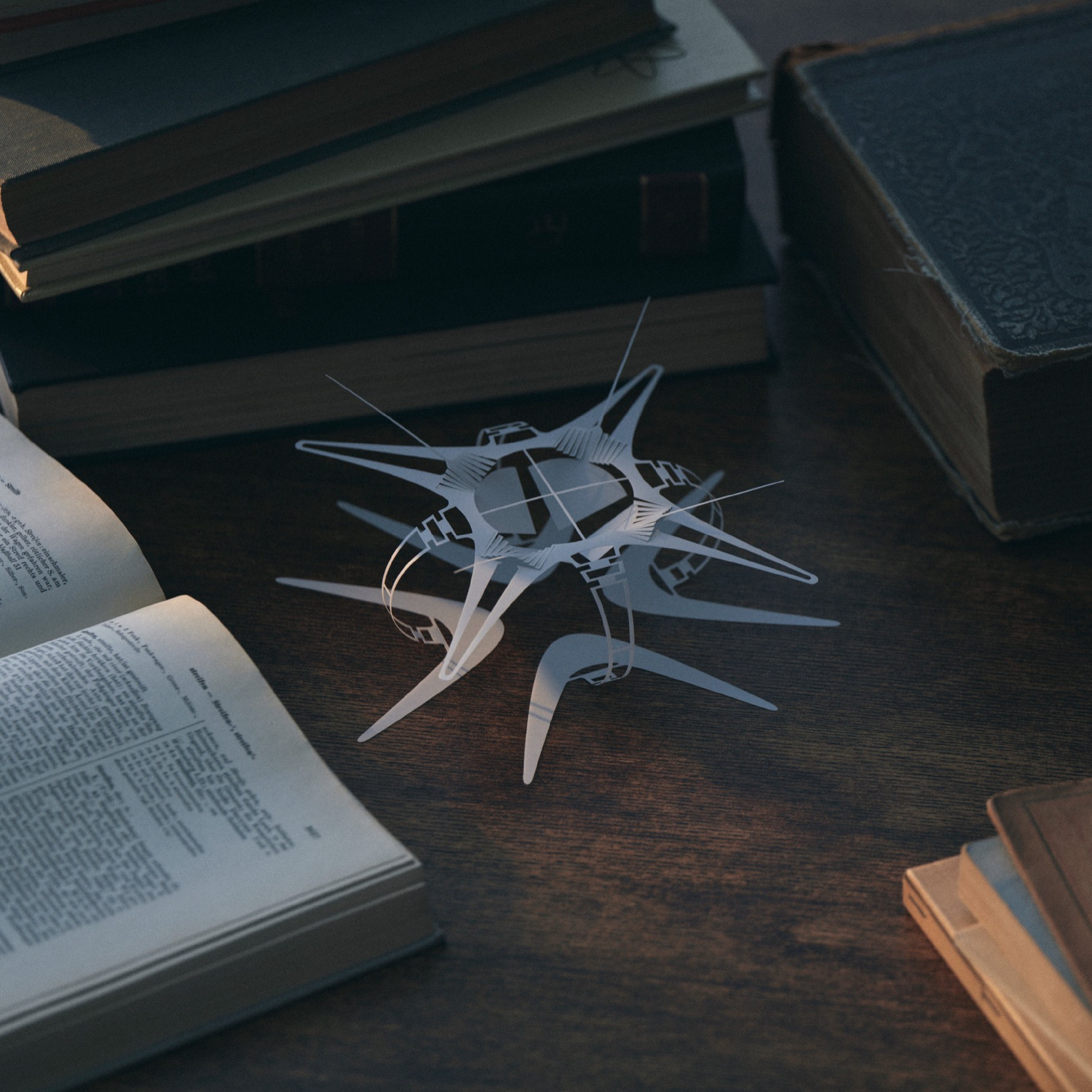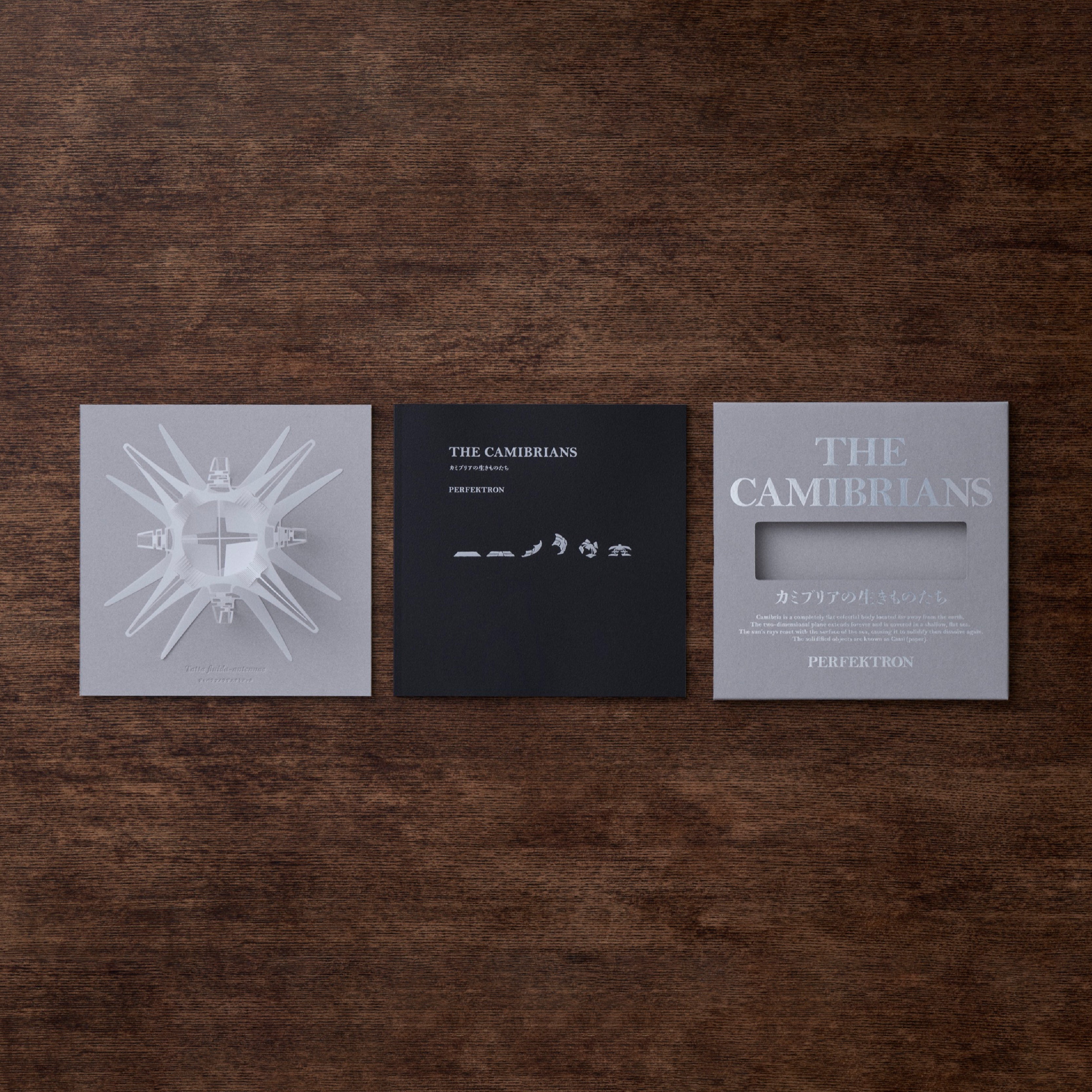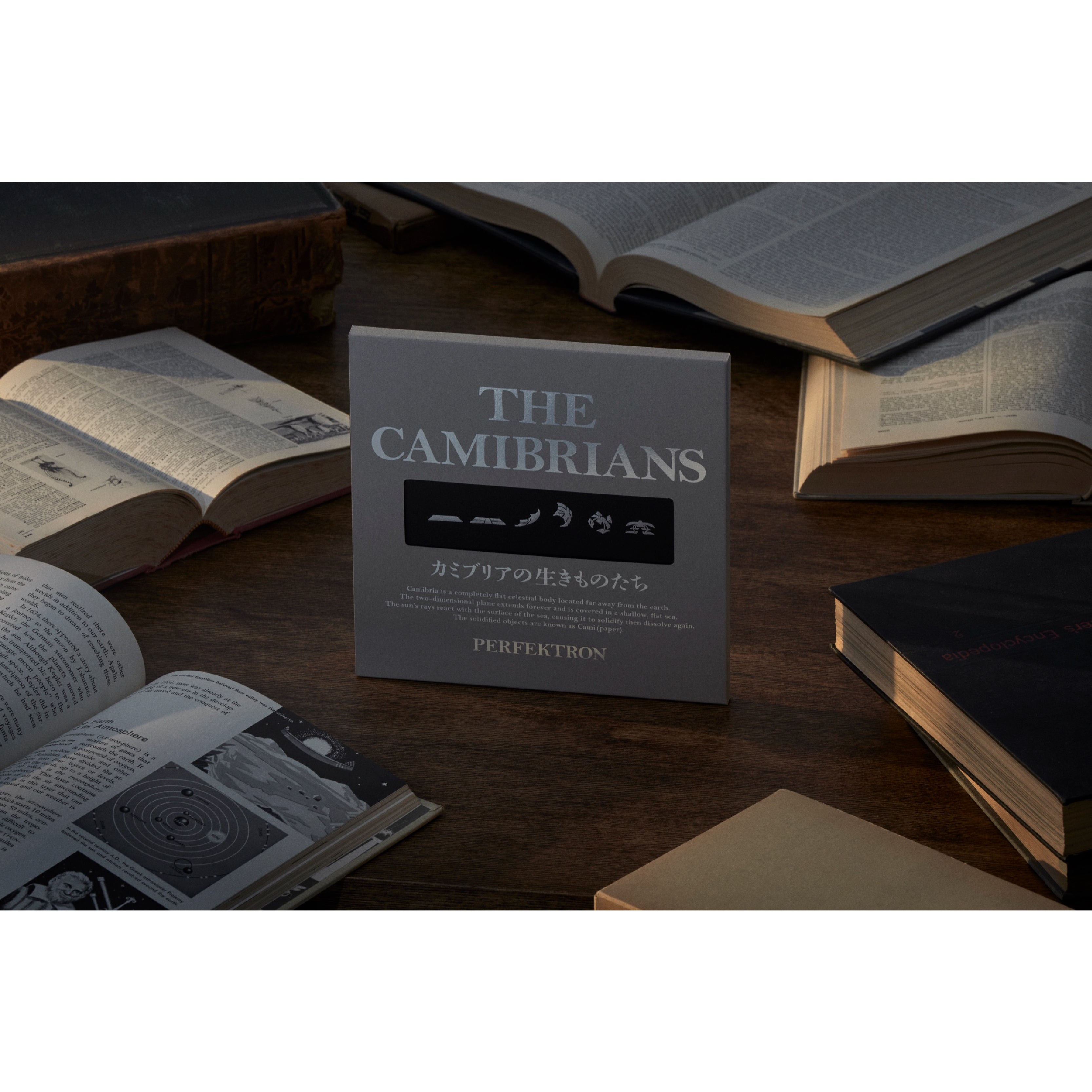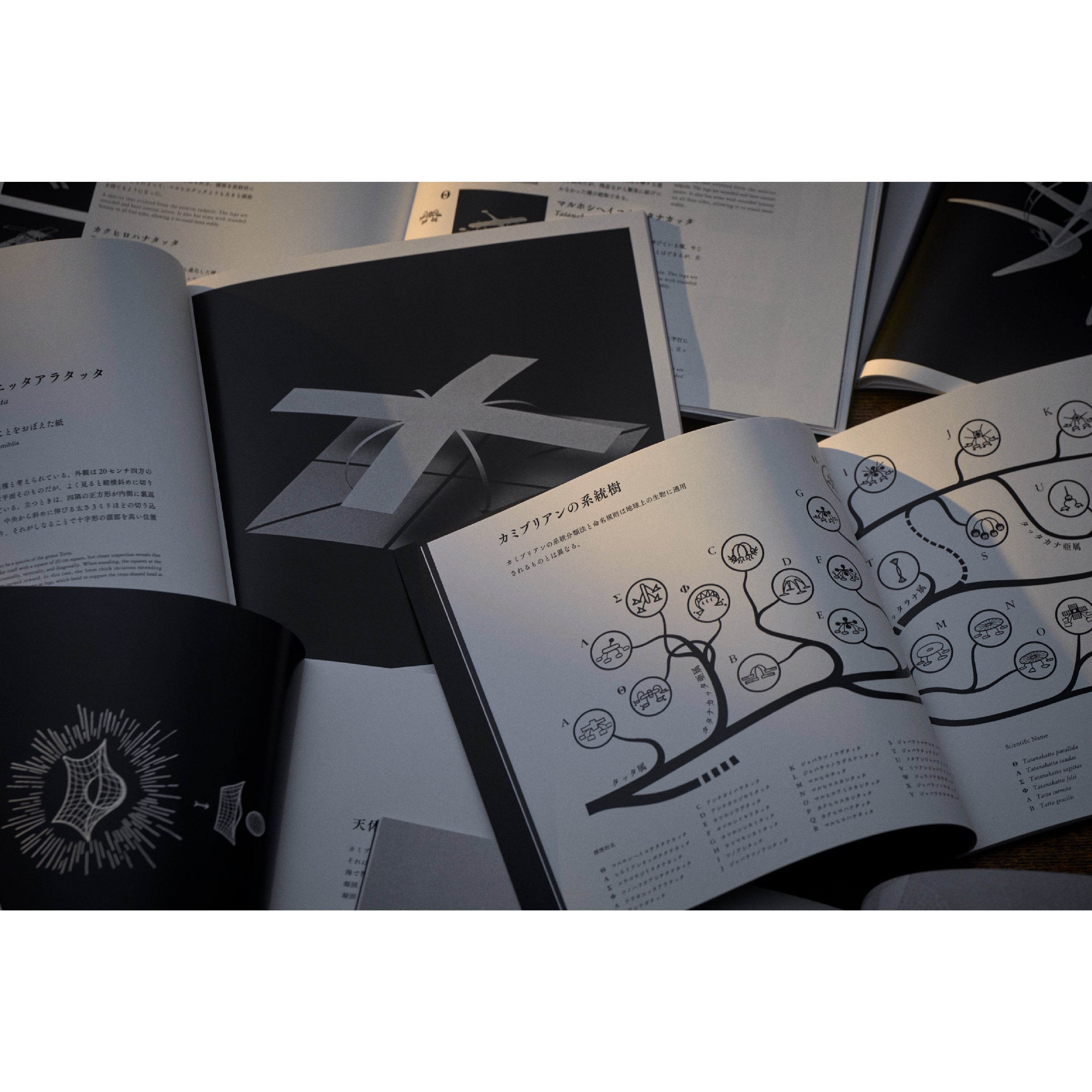 THE CAMIBRIANS
Celestial Kamibria - There is a flat world where paper lives. Long before words were written on paper, this set includes a picture book of paper "living creatures" that learned to rise from flat to three-dimensional due to the Kamibria explosion, and a life-size replica of them. Detailed illustrations and replicas explain the history, evolution, individual characteristics, organs and ecology of Kamibria creatures.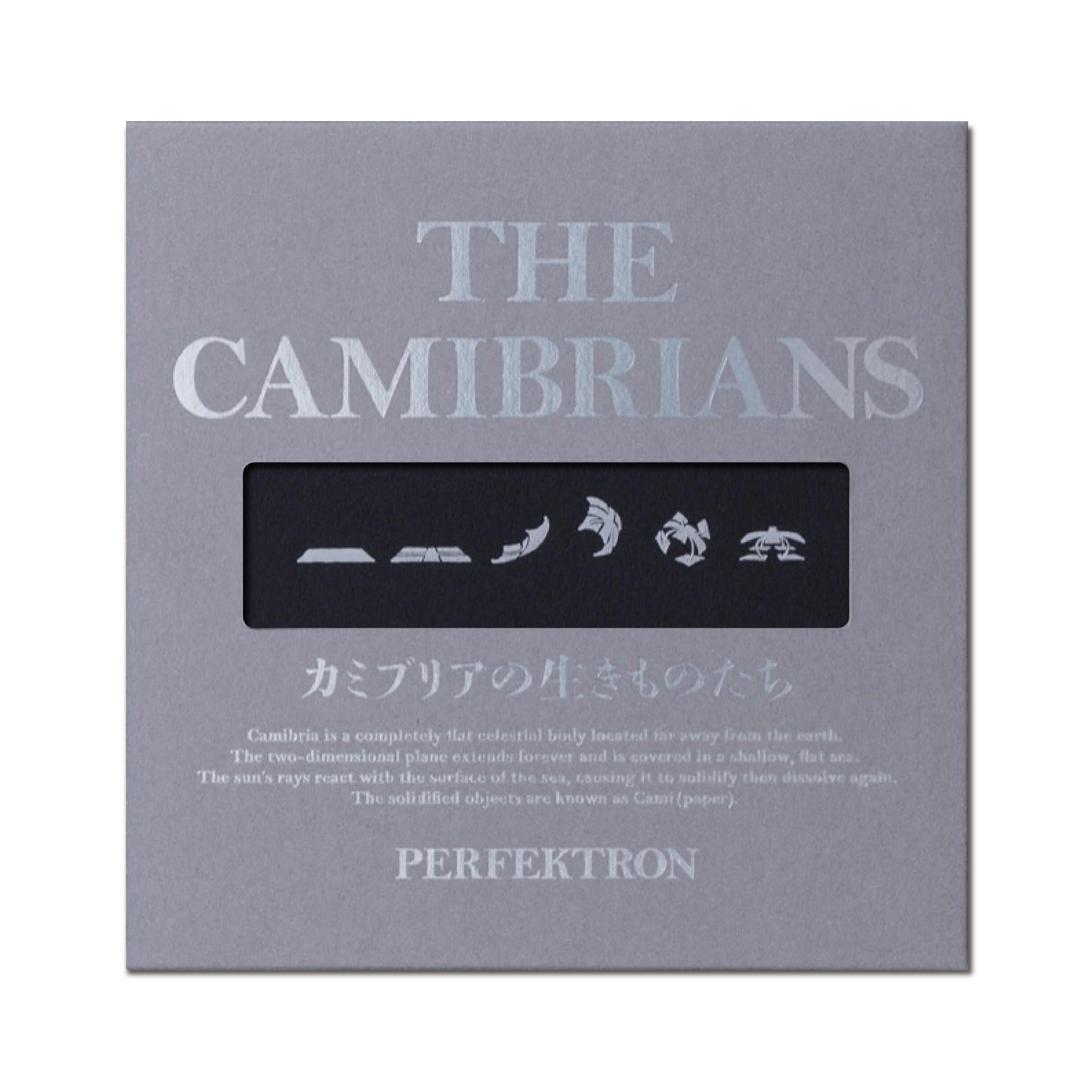 Main body paper
Booklet Cover: Tanto N-1 / Booklet Text: High Quality Paper / Camibrian Replica: Peach Coat / Case / Mount: NS Ball
body size
W170 × D170 × H80 mm (when assembling camibrian replica)
content
1 book, 1 camibrian replica, 1 mount

COMMENT
SUGIMOTO Masaaki
One look definitely tickled the geological soul in me. It's nice to see fossils popping out through a microscope.
KOSEN Koji
A paperwork perspective that always comes from an outrageous angle.
The one that came the furthest out of all was PERFEKTRON's THE CAMIBRIANS.
You can enjoy the evolution of paper from a place far from practical use.
It is said that the world of paper containers creates a 2.5-dimensional space that is assembled from a flat surface into a three-dimensional structure.
It can be said that this Camibrian creates a magnificent story that captures the history of virtual creatures that rise beyond points, lines, and planes.
I bought it immediately without hesitation at the venue from the perspective of paper crafts that I visited on the slip.
However, it's too maniac and it's my favorite rather than a recommended product.