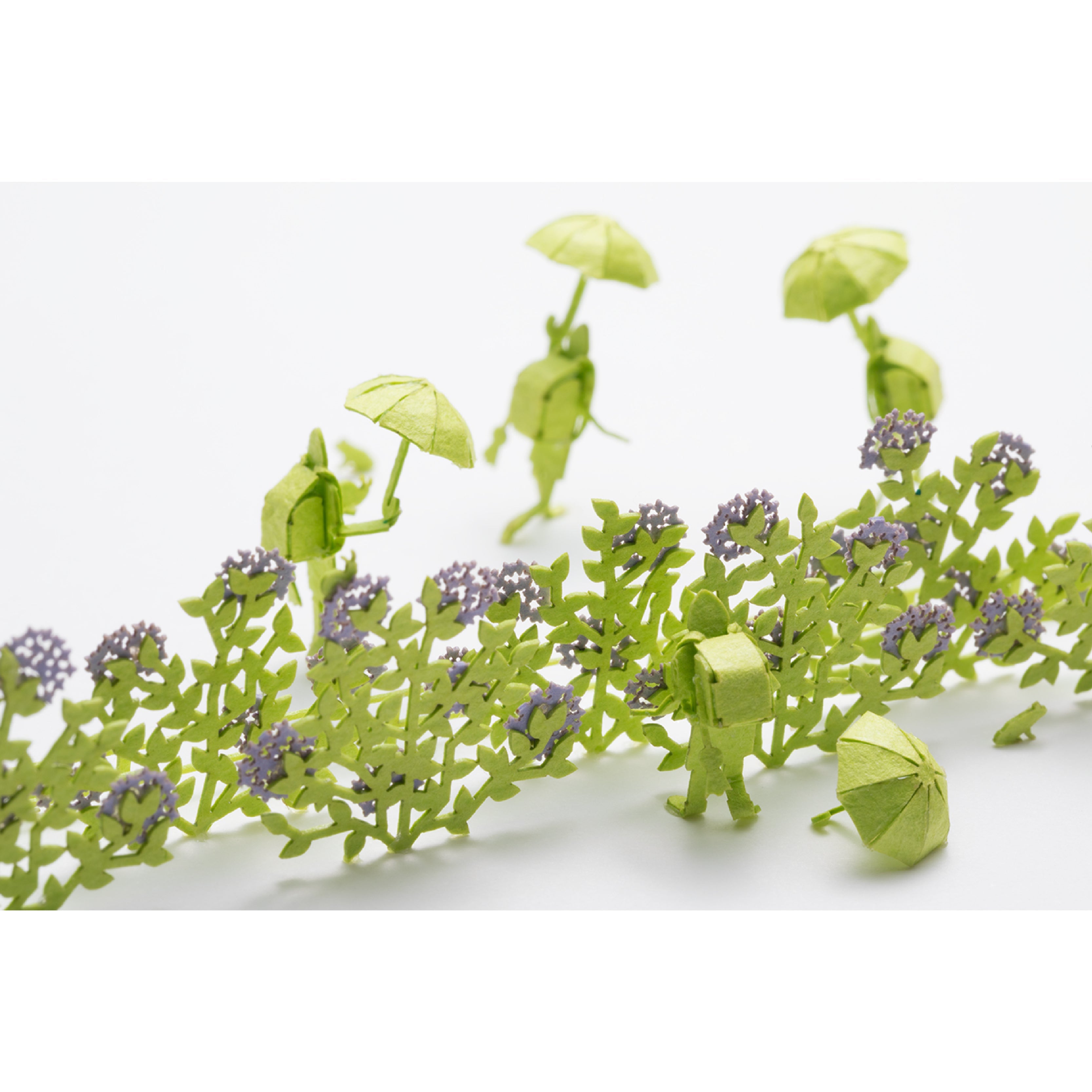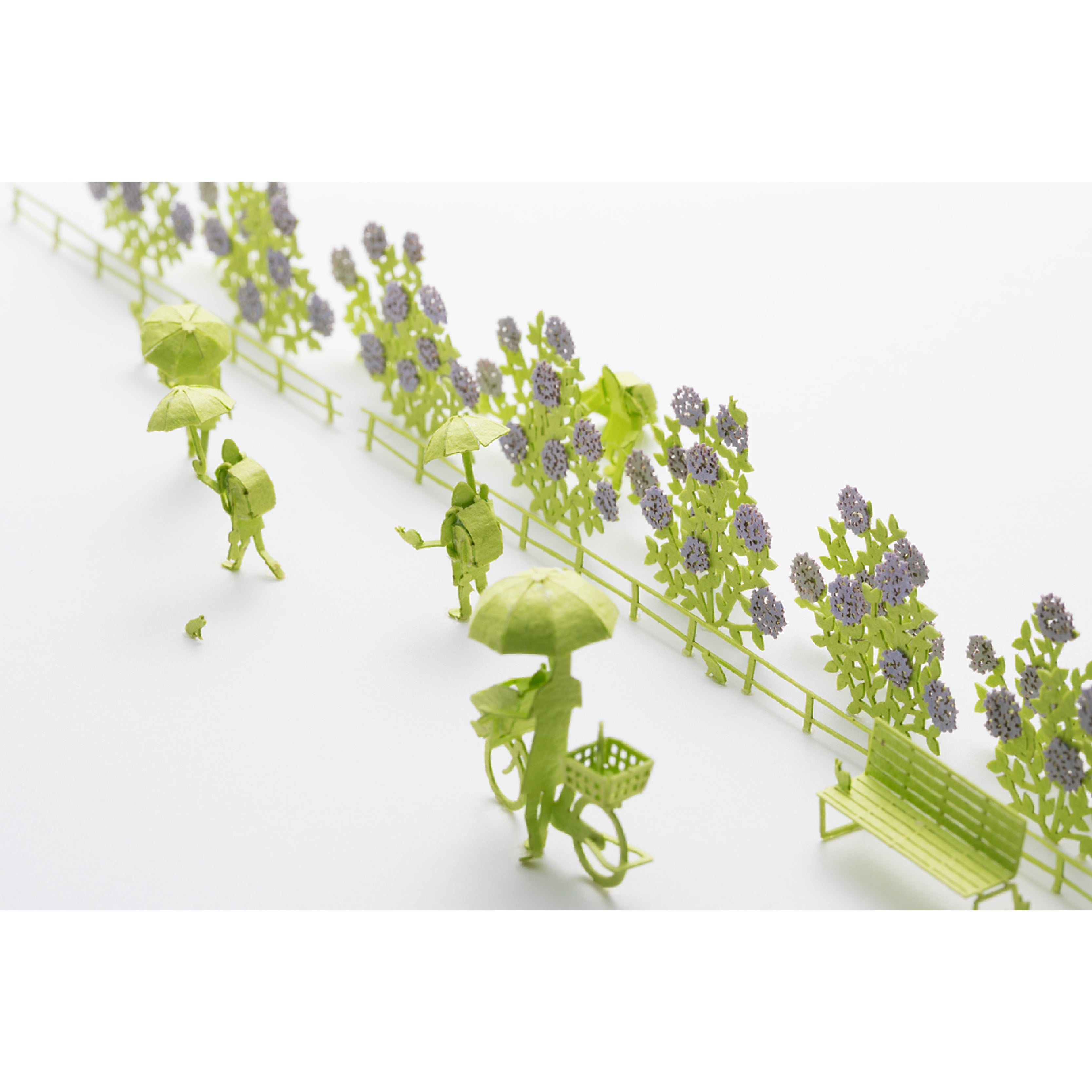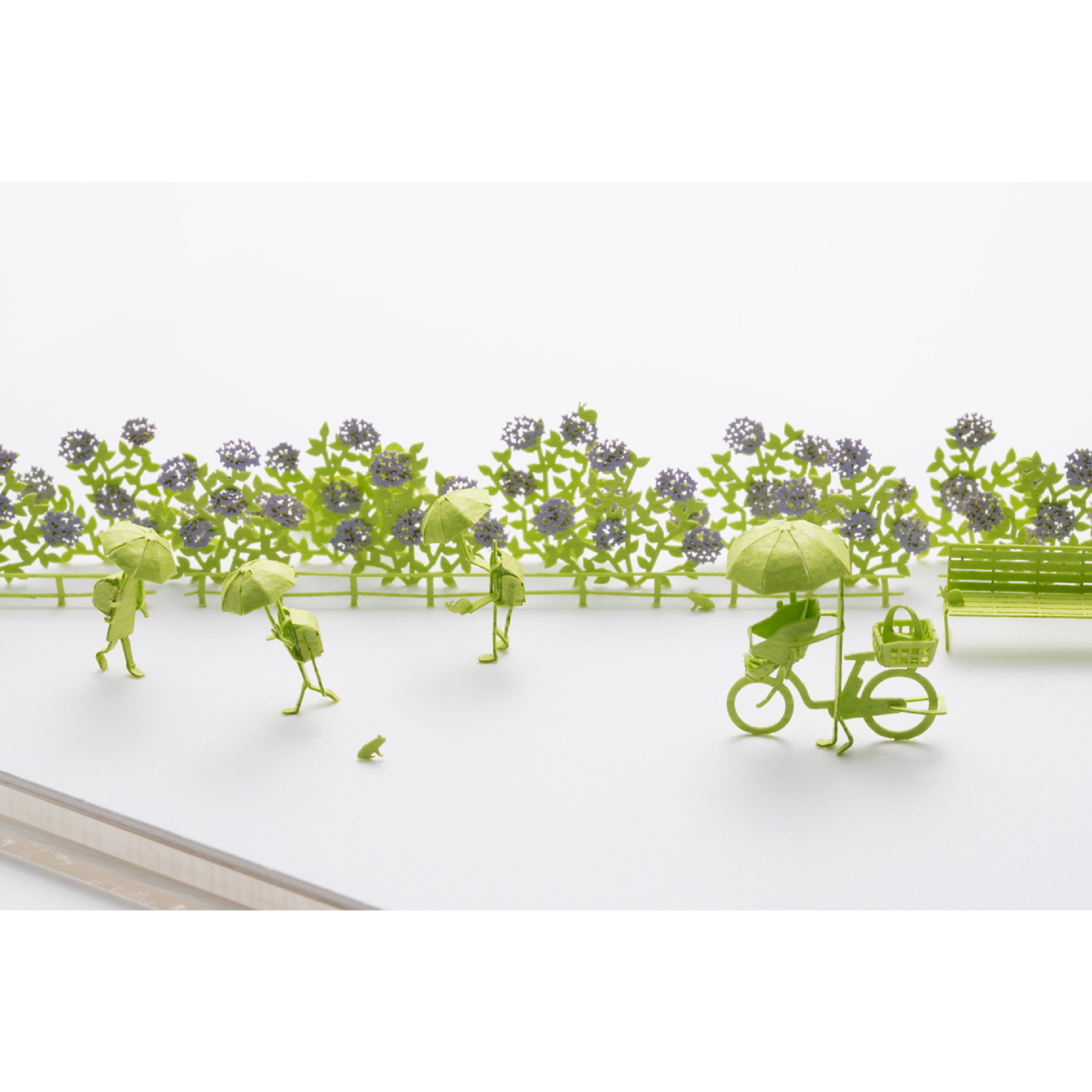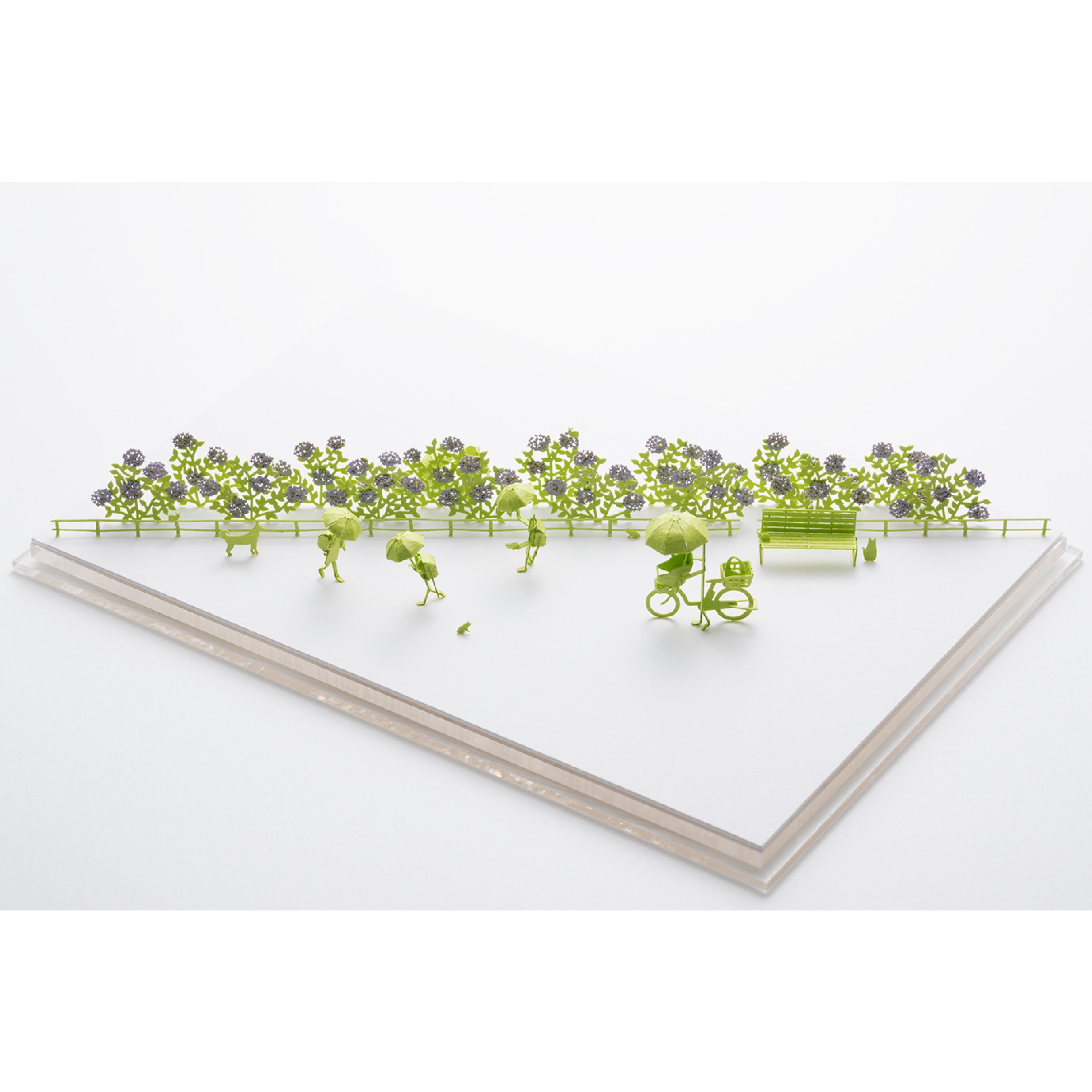 No.82 Rainy season
The 82nd installment of the pre-cut Architectural Model Series has arrived. Simply detach and assemble.
It may be dull and wet outside during the rainy season, but when the hydrangeas come into bloom, it's worth braving the weather. Make sure to come straight home from school!
The simple modeling which omits fine details is highly versatile and accentuates the sense of scale.
---
content
hydrangeas, umbrellas, elementary school students, mother and baby, bicycle, bench, snails, frogs, etc