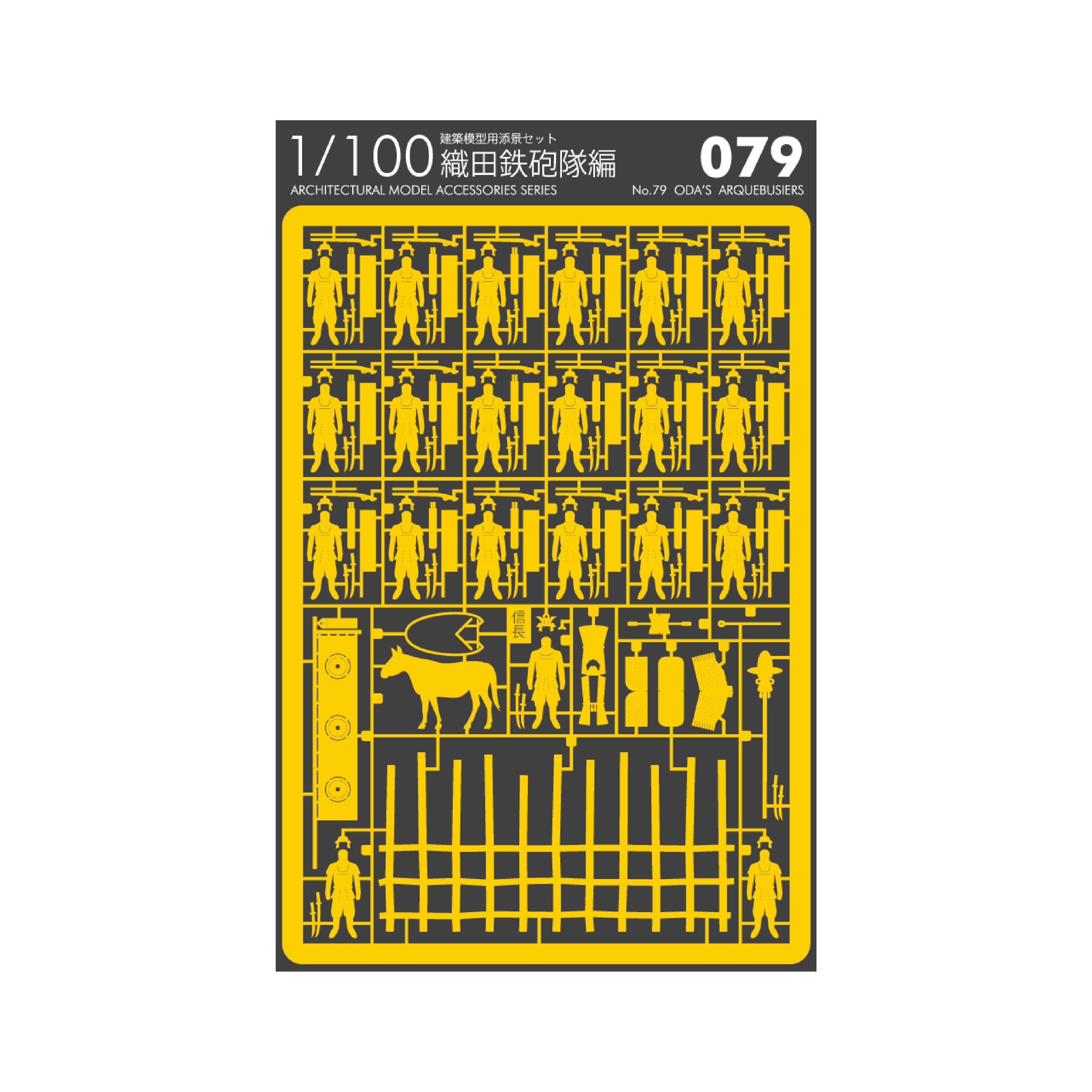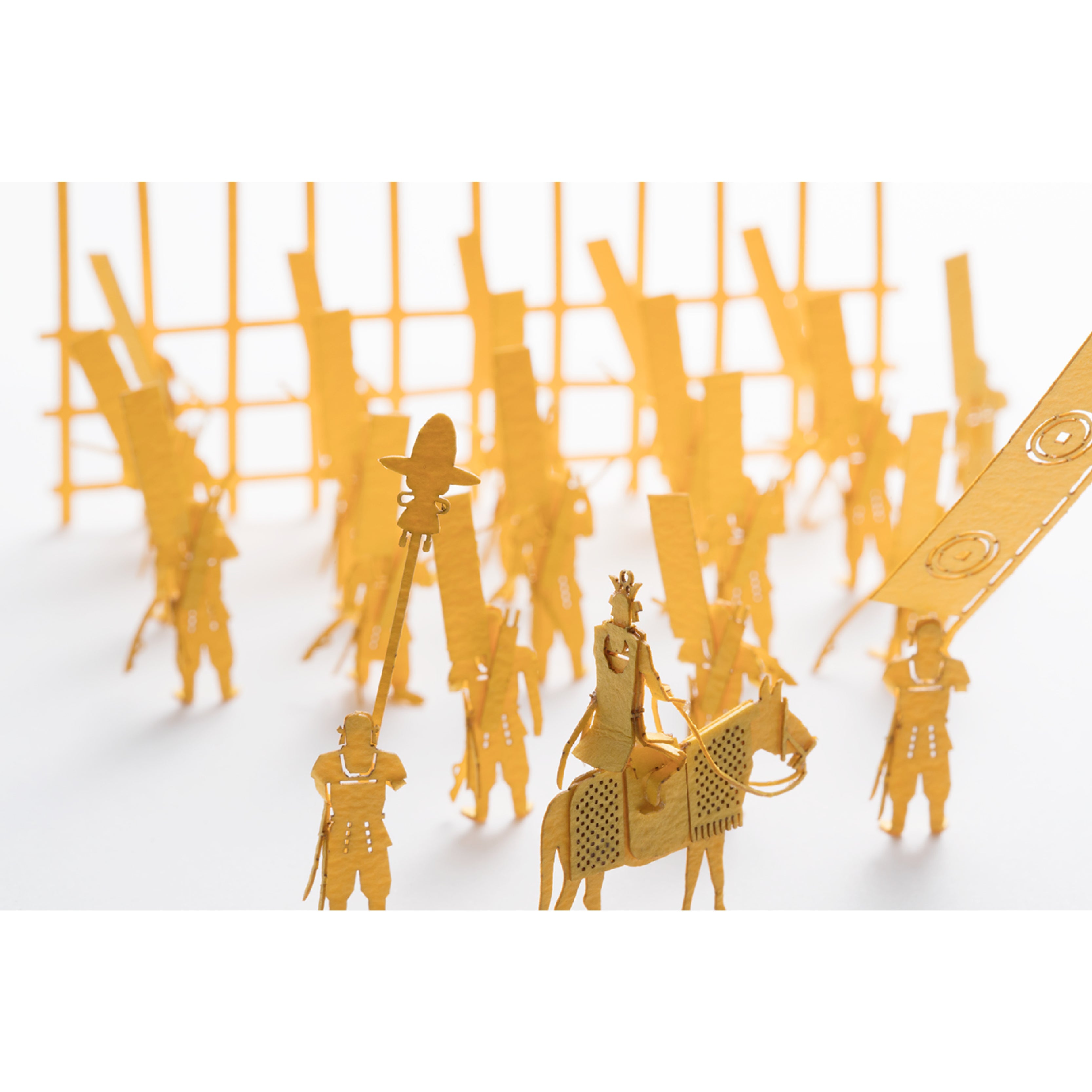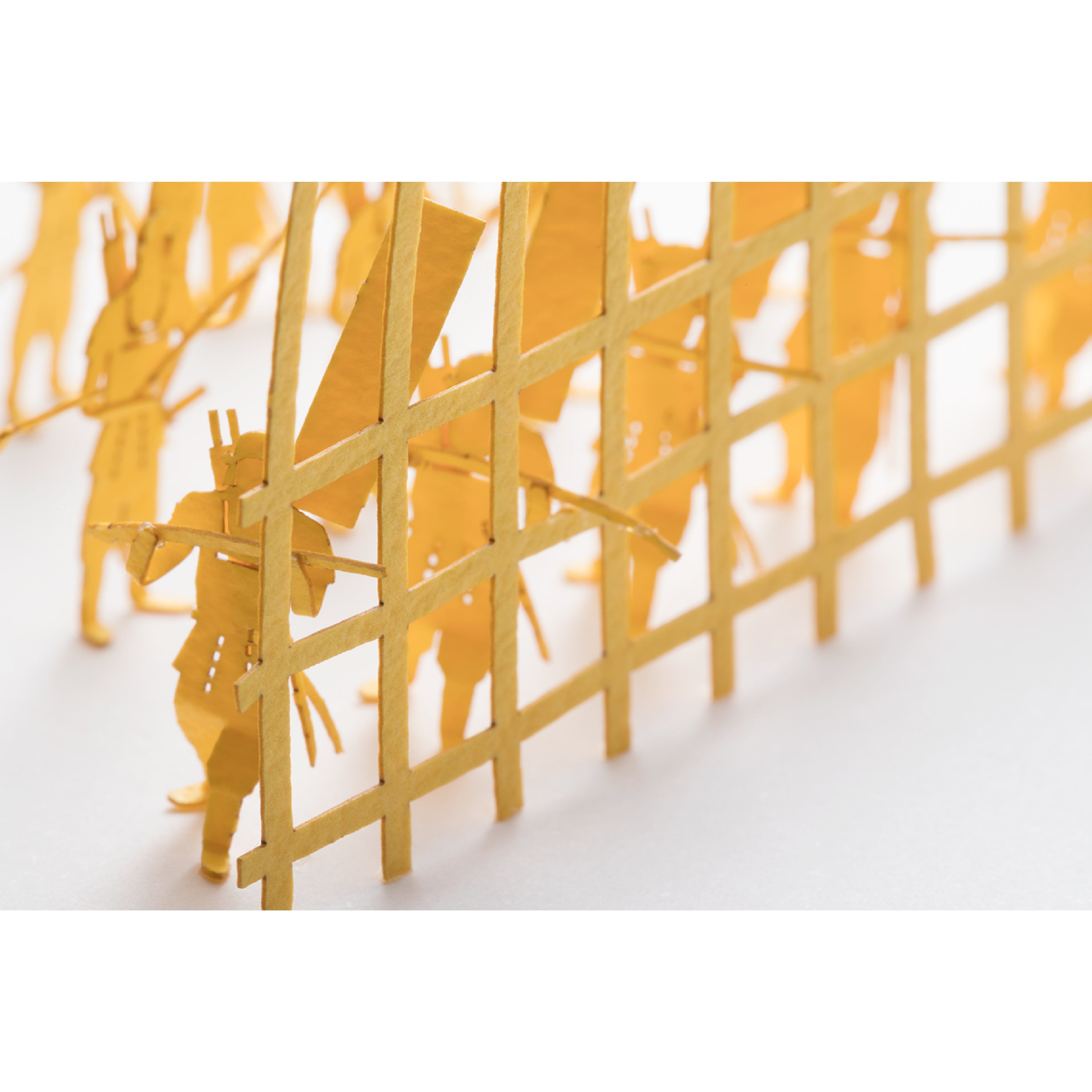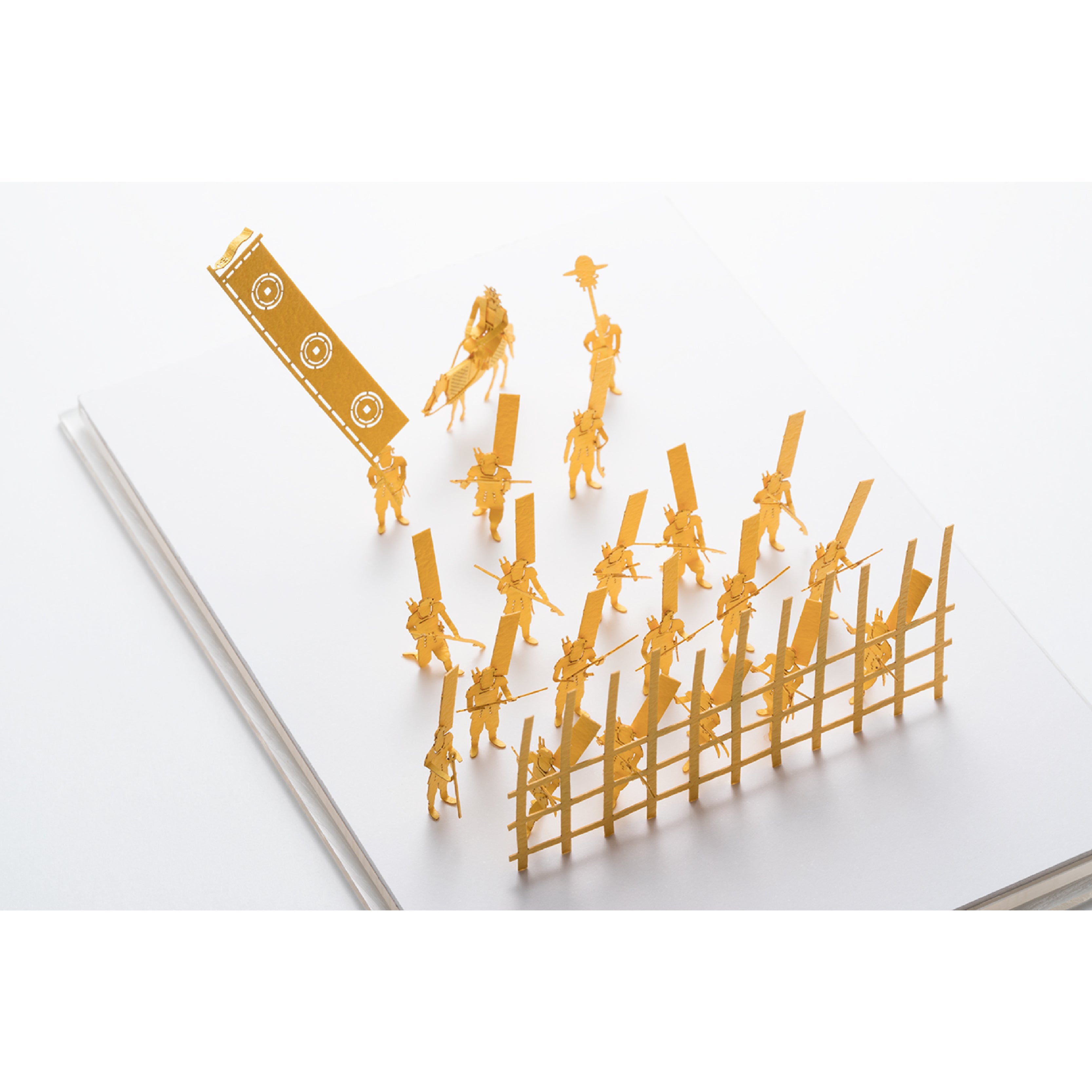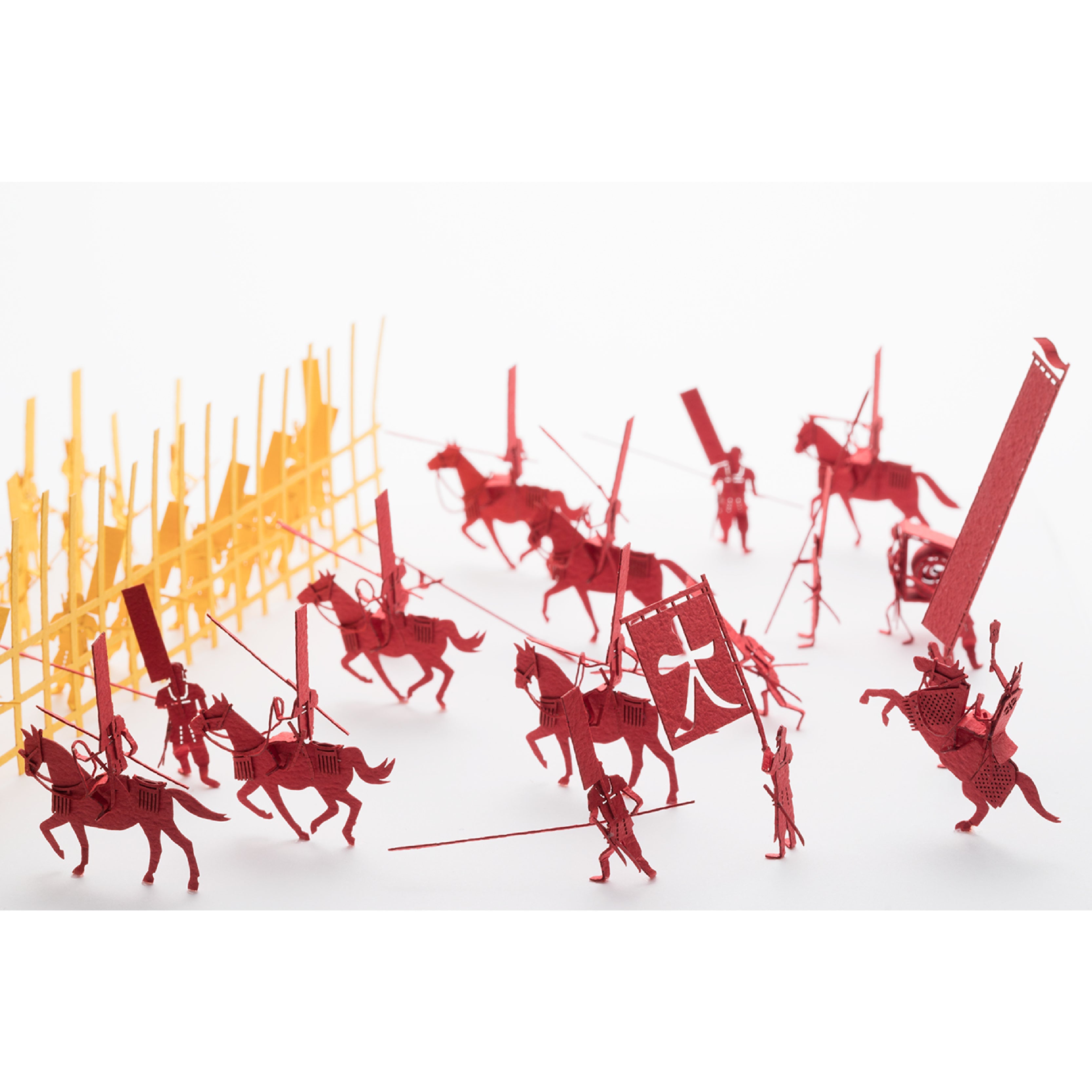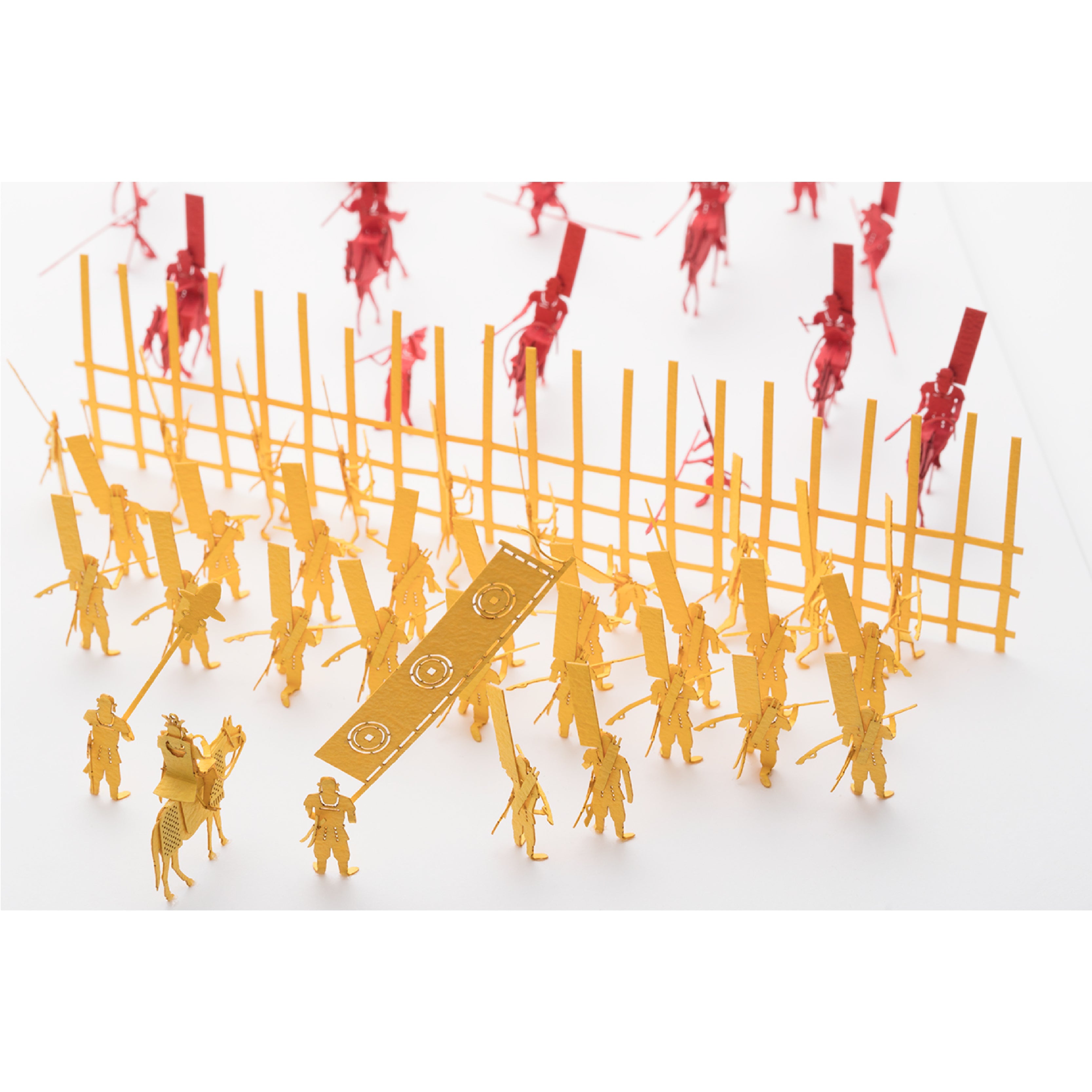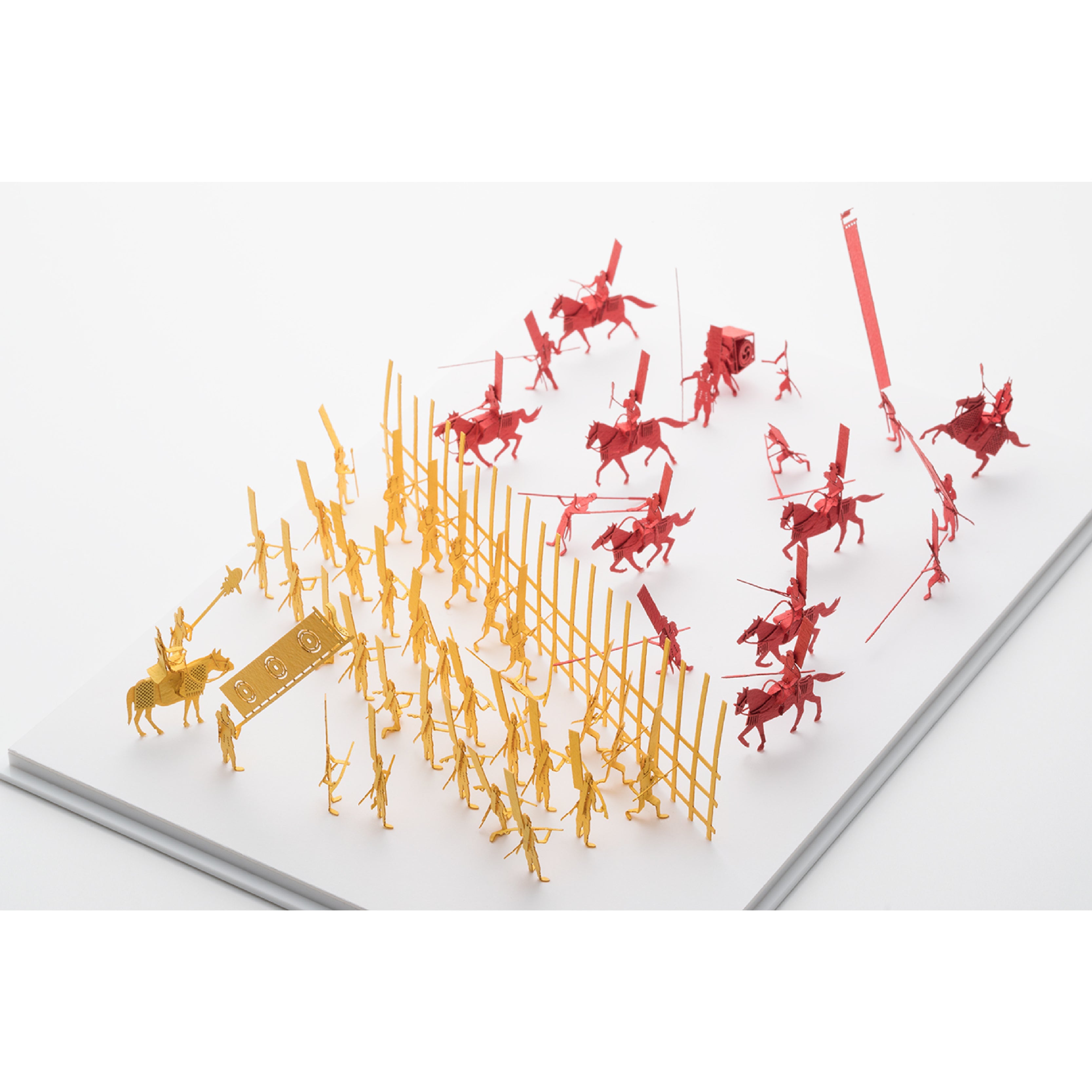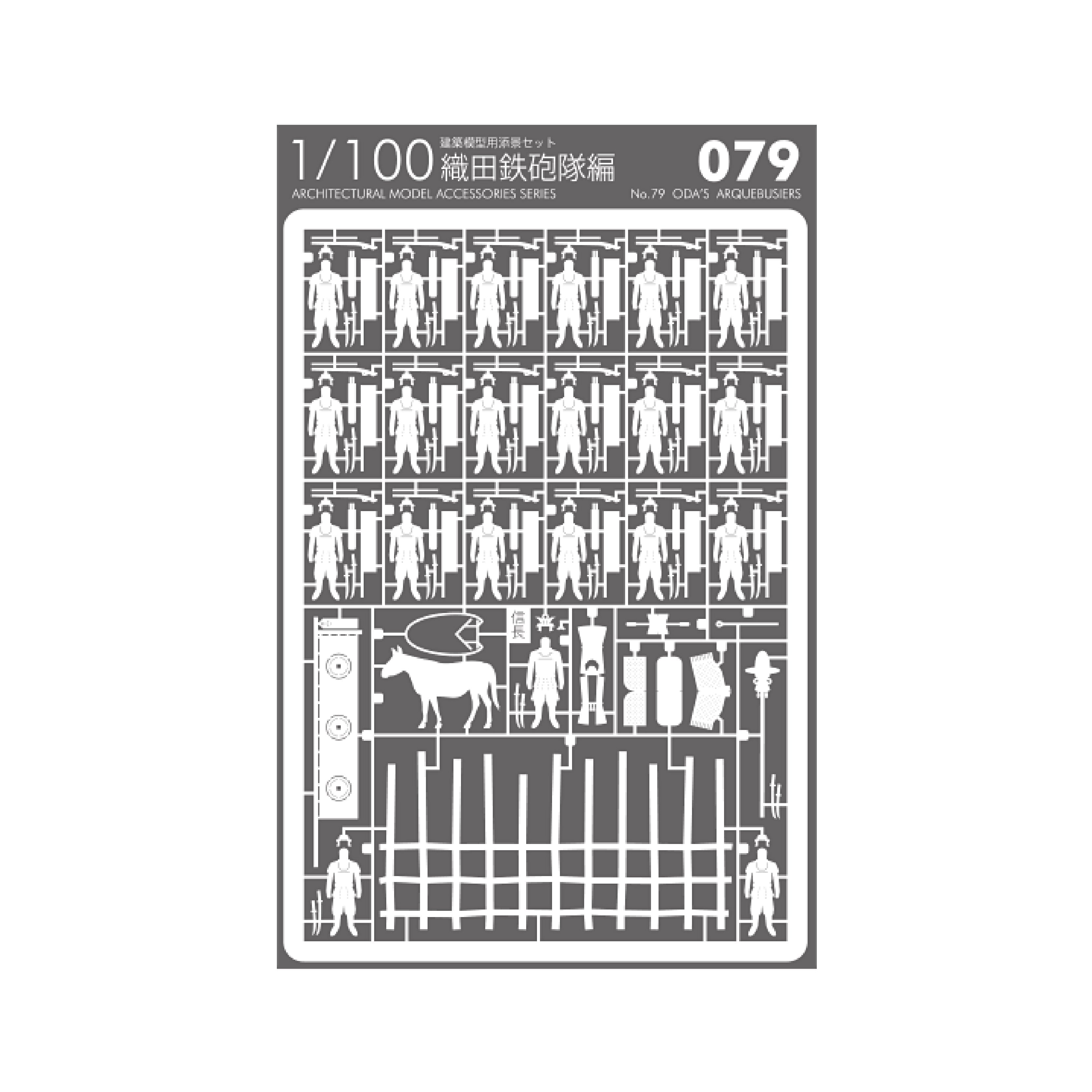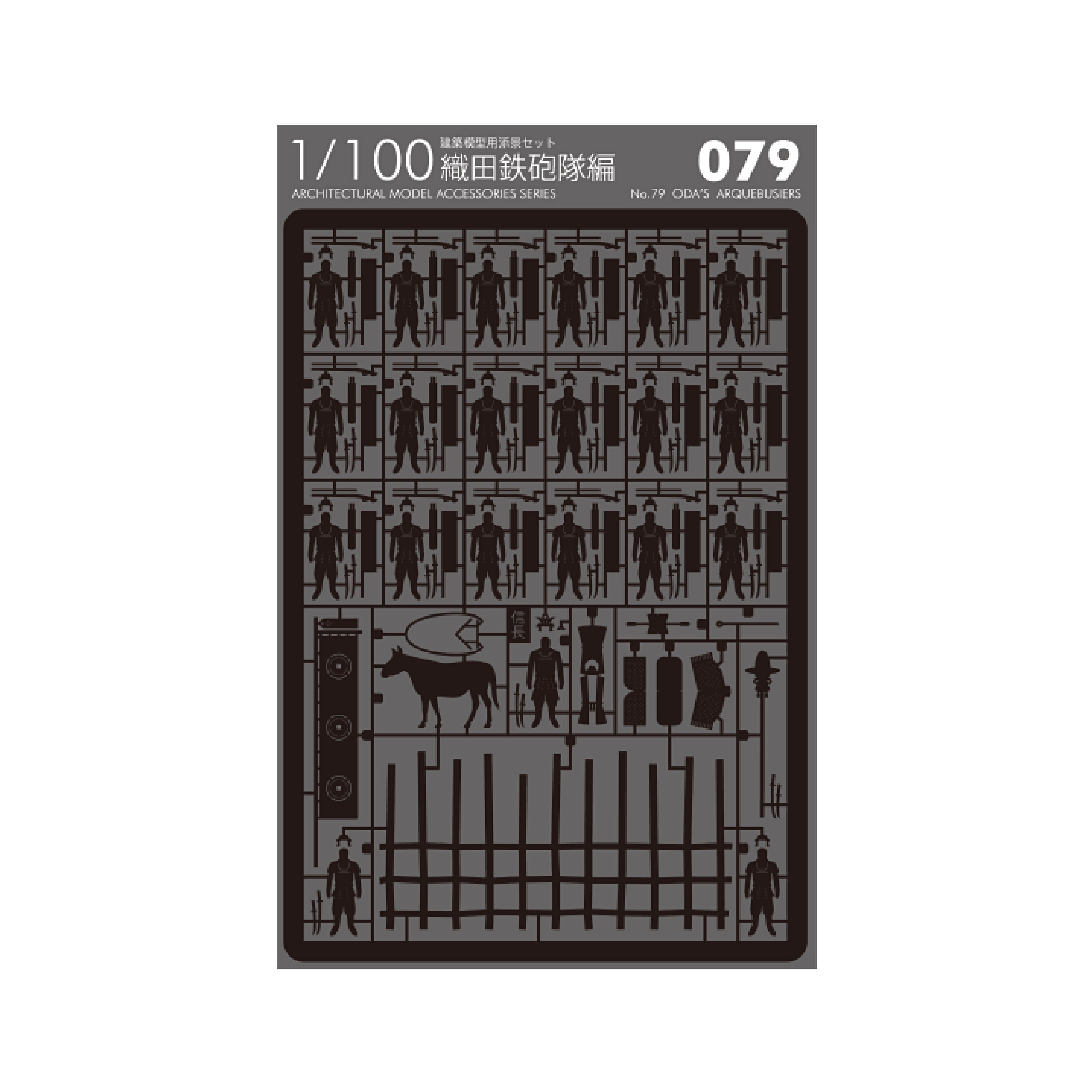 No.79 Oda Nobunaga's Arquebusiers
Oda Nobunaga's Arquebusiers, the 79th installment of the pre-cut Architectural Model Series has arrived. Simply detach and assemble.
Recreate the 1575 Battle of Nagashino where Nobunaga's arquebusiers devastated Takeda's cavalry. Use with set No. 80 Takeda Katsuyori's Cavalry for better effect.
The simple modeling which omits fine details is highly versatile and accentuates the sense of scale.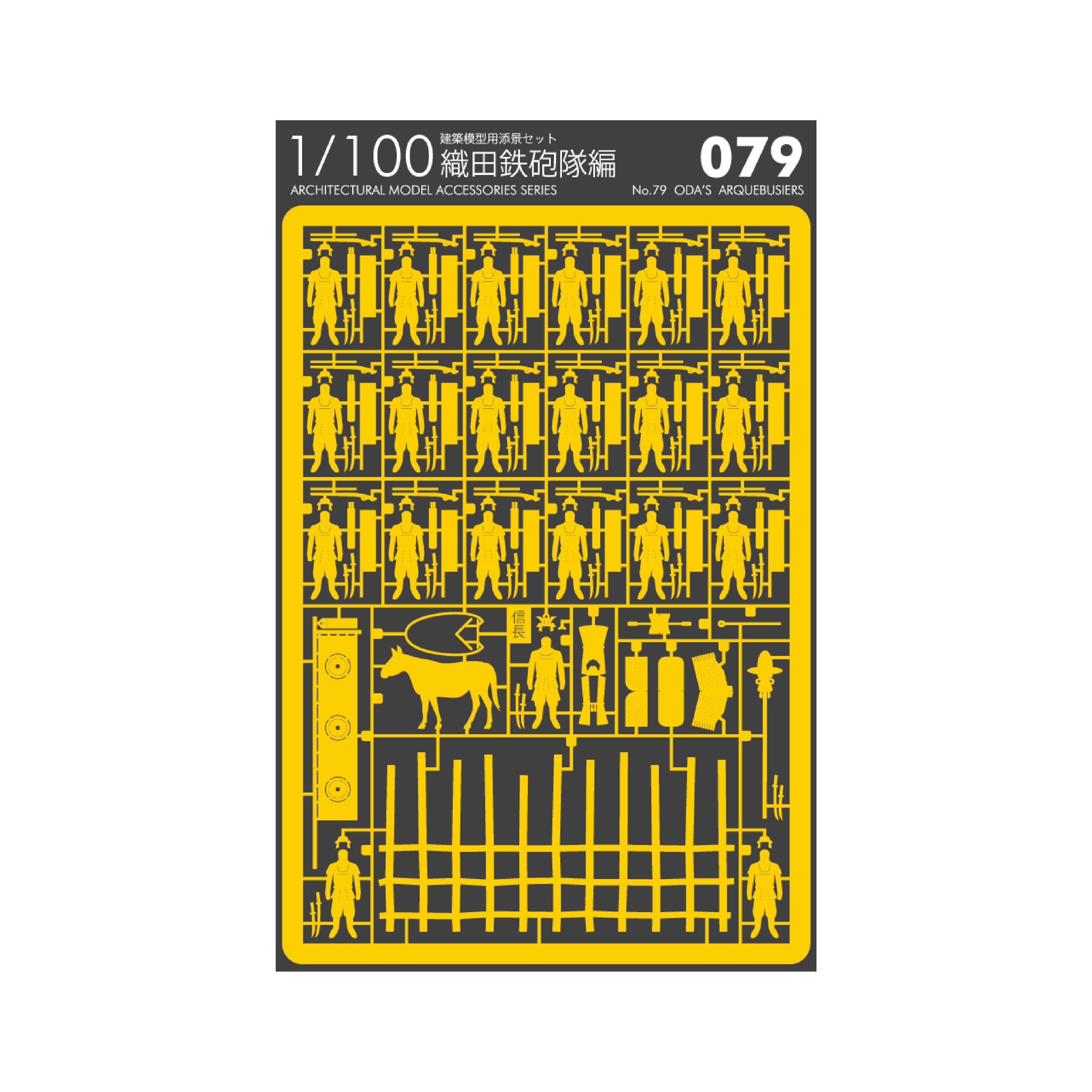 content
Oda Nobunga, arquebusiers, flag bearer and horse, horse barricades etc

*Latest research suggests volley firing techniques may not have been used by the Nobunaga arquebusiers


COMMENT
Miyago Yuko
Naoki Terada's playfulness and design are really wonderful products. All the series are fun, but as a history buff, I would recommend No.79 and No.80, which reproduce the Battle of Nagashino. Only a few more to reach the original goal of No.100. Do what you say, great! (I was in charge of editing 2 Terra Damokei books and 2 picture books)
Shinohara Keisuke
lose yourself
Create
Appreciate
collect

A toy full of fun