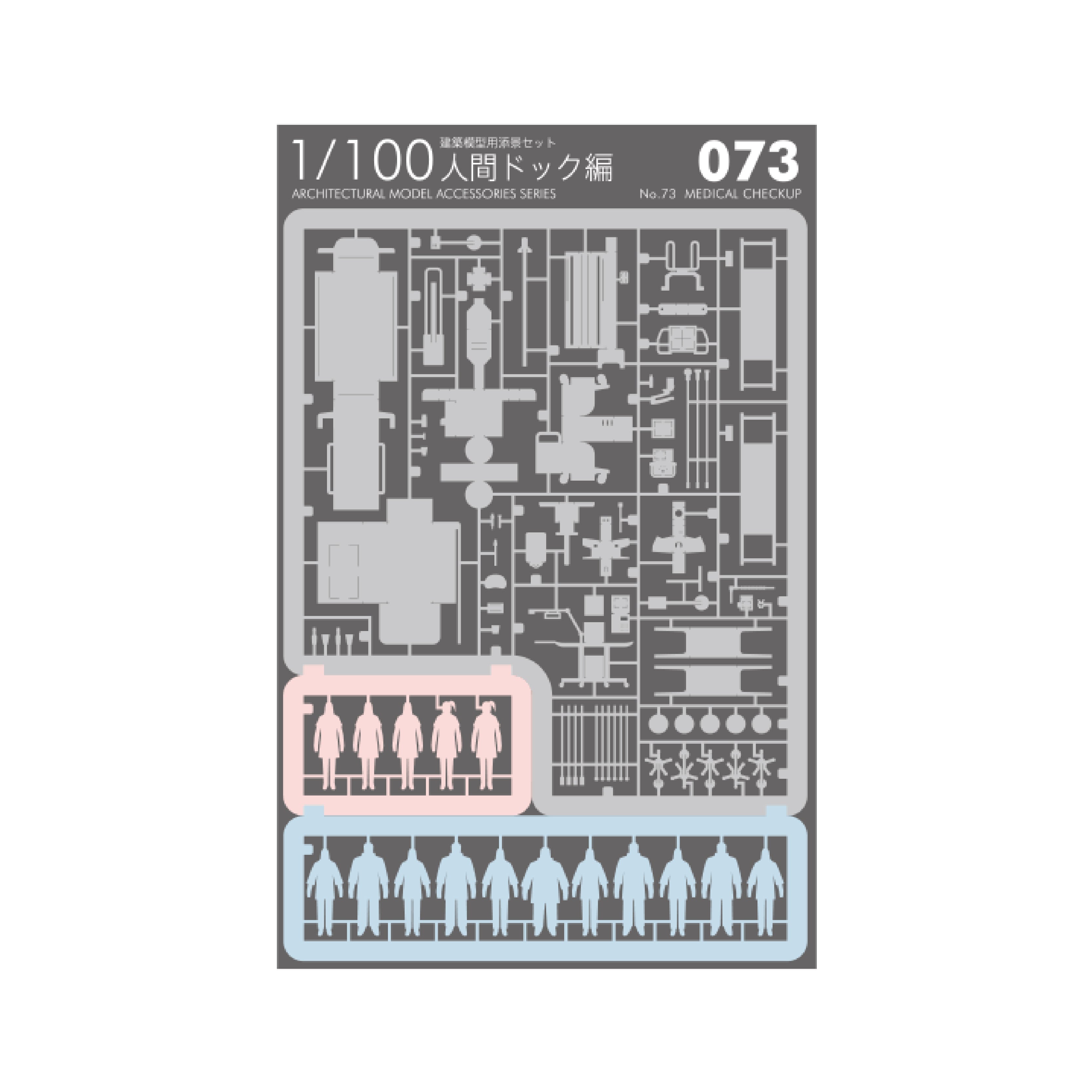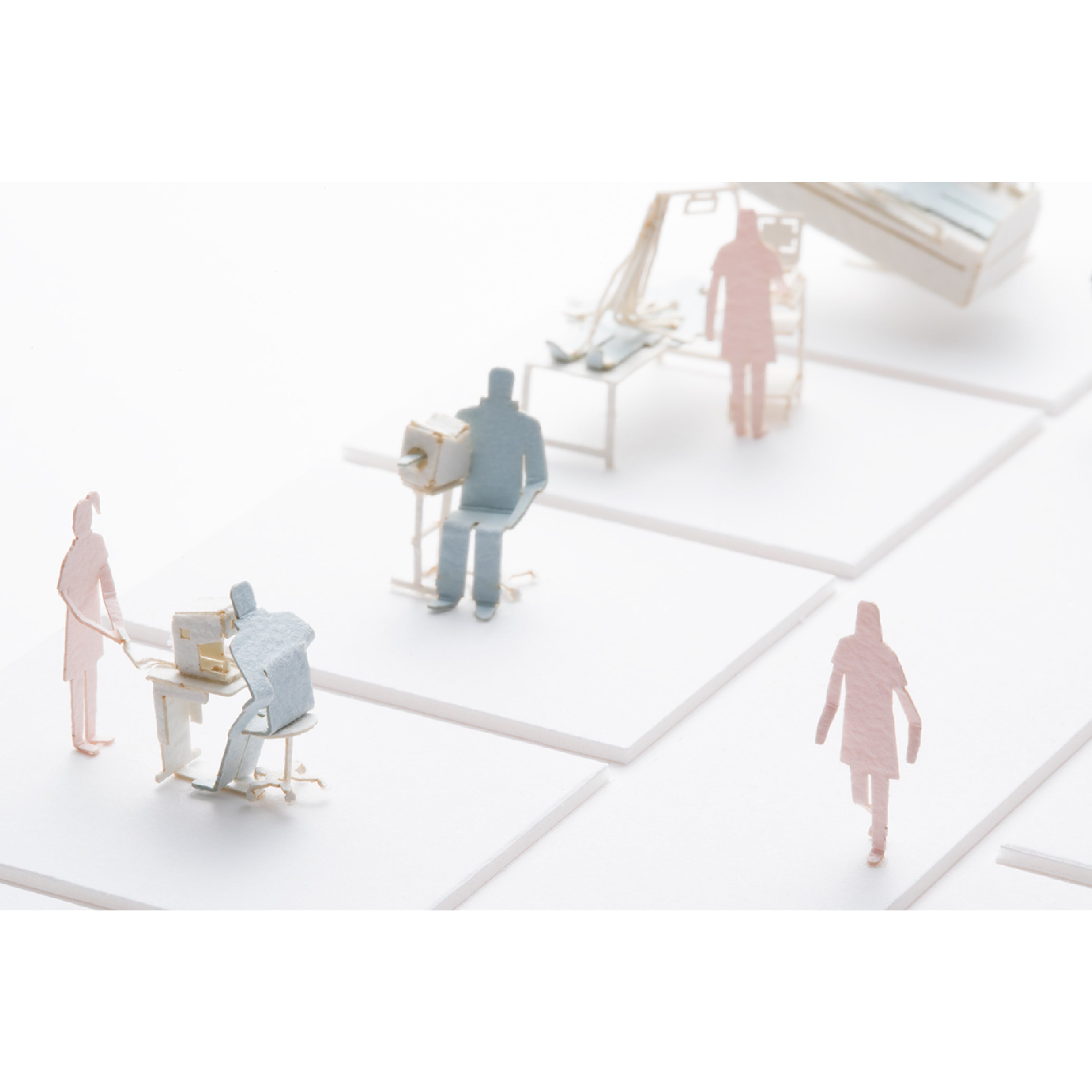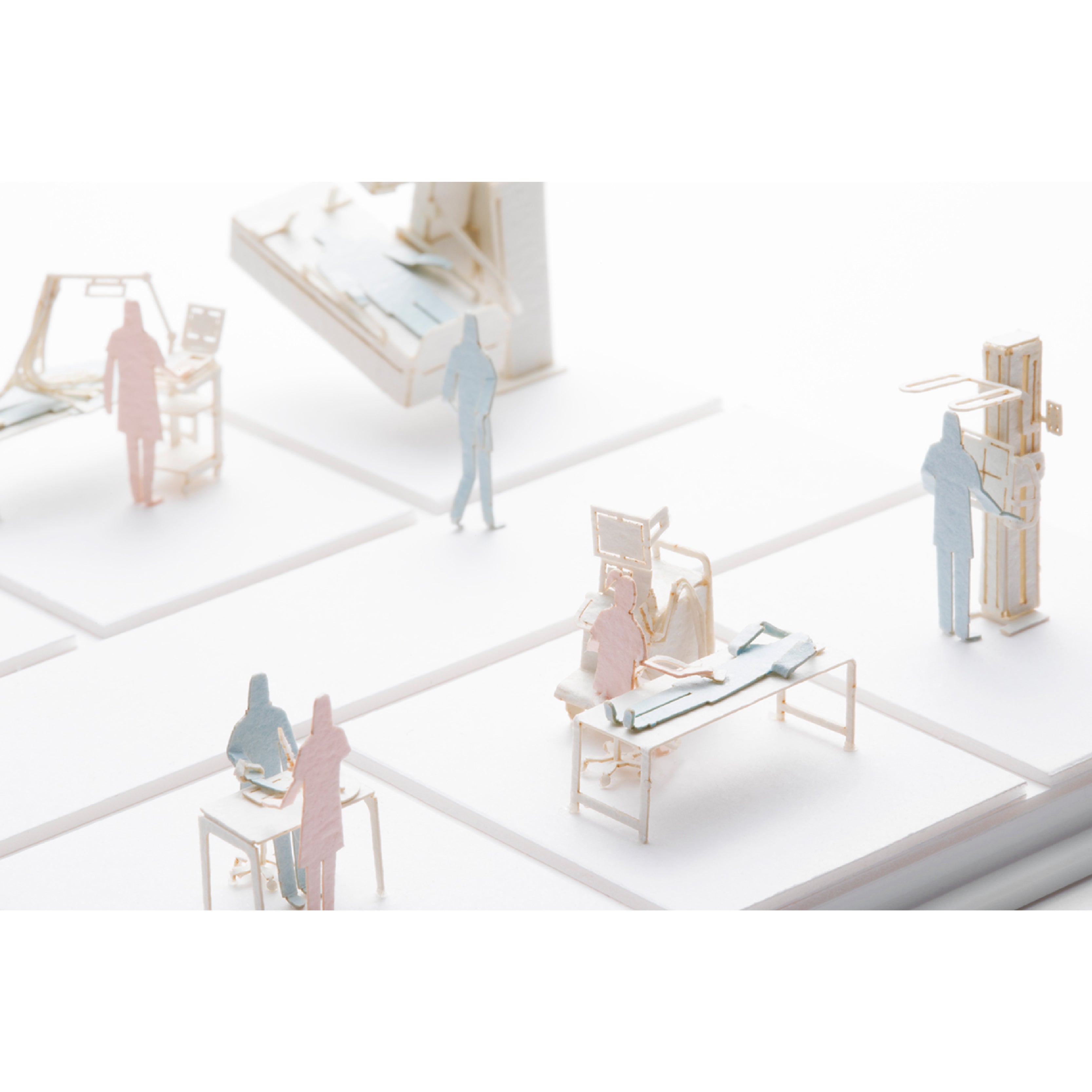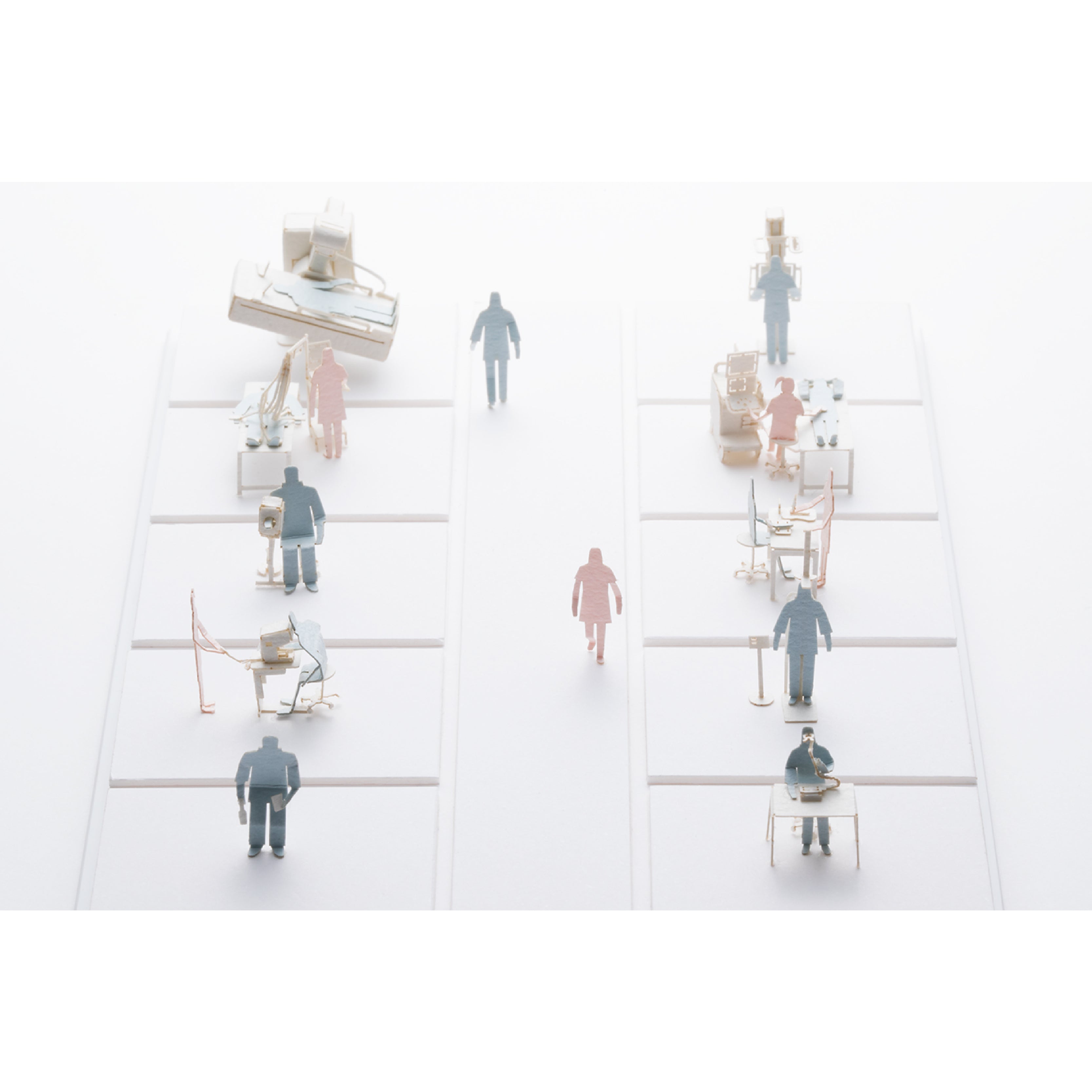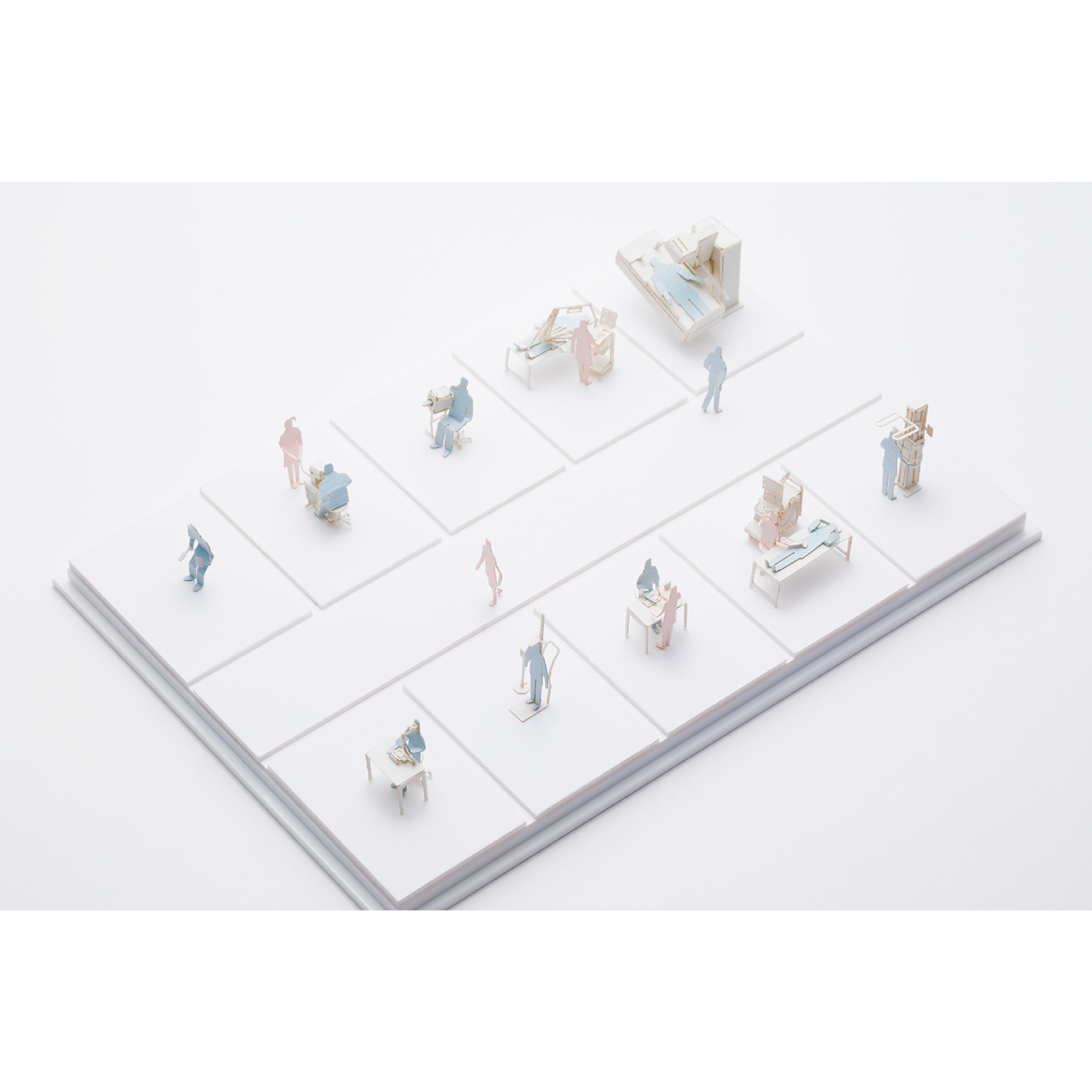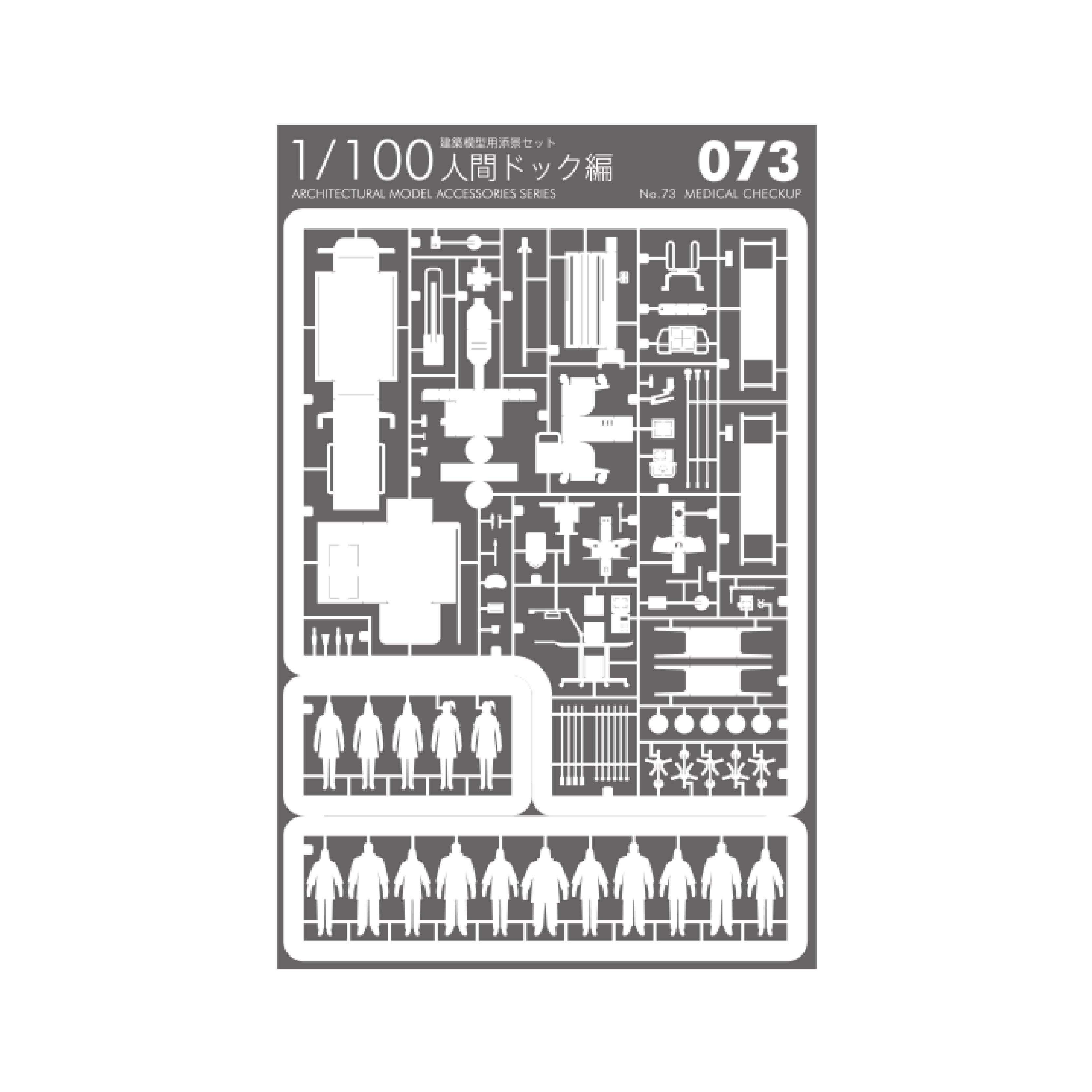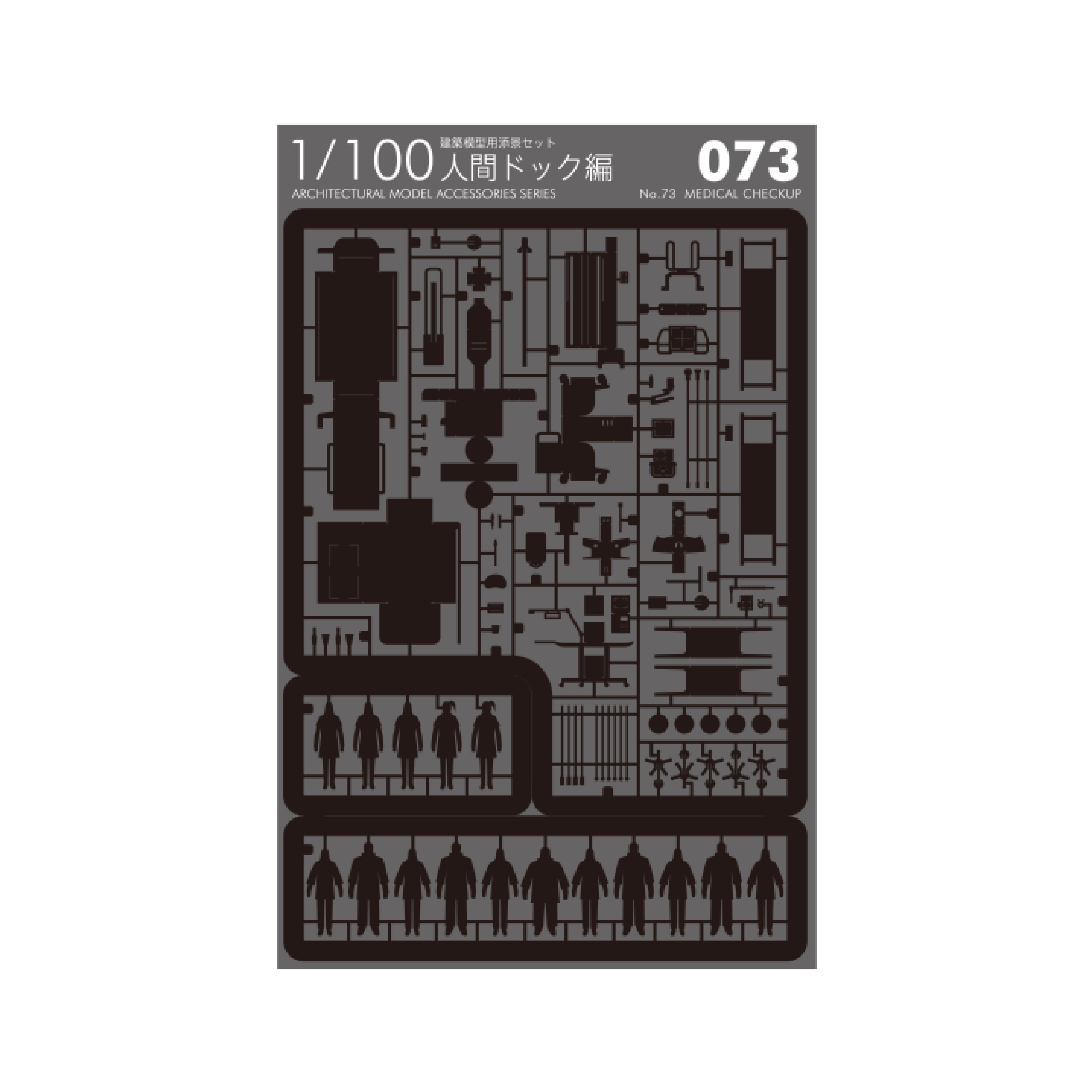 No.73 Medical Checkup
Medical Checkup, the 73rd installment of the pre-cut Architectural Model Series has arrived. Simply detach and assemble.
It's time for your annual medical checkup. You mustn't drink alcohol the night before, so why not pass the time building TERADAMOKEI.
The simple modeling which omits fine details is highly versatile and accentuates the sense of scale.
---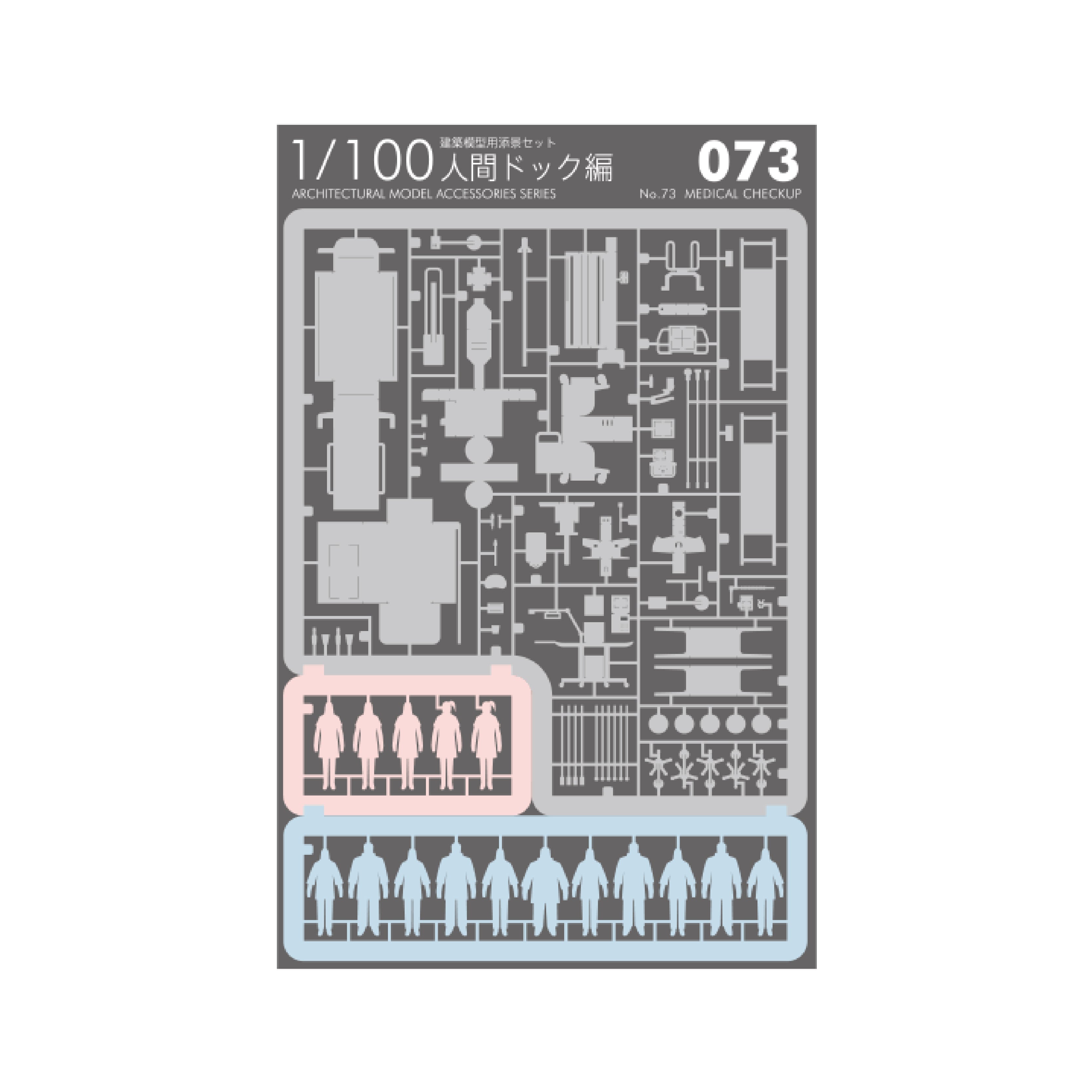 content

Barium stomach x-ray, chest x-ray, height and weight measurement, electrocardiogram, eyesight test, blood test, blood pressure check, abdominal ultrasound, pulmonary function test, urinalysis, etc.