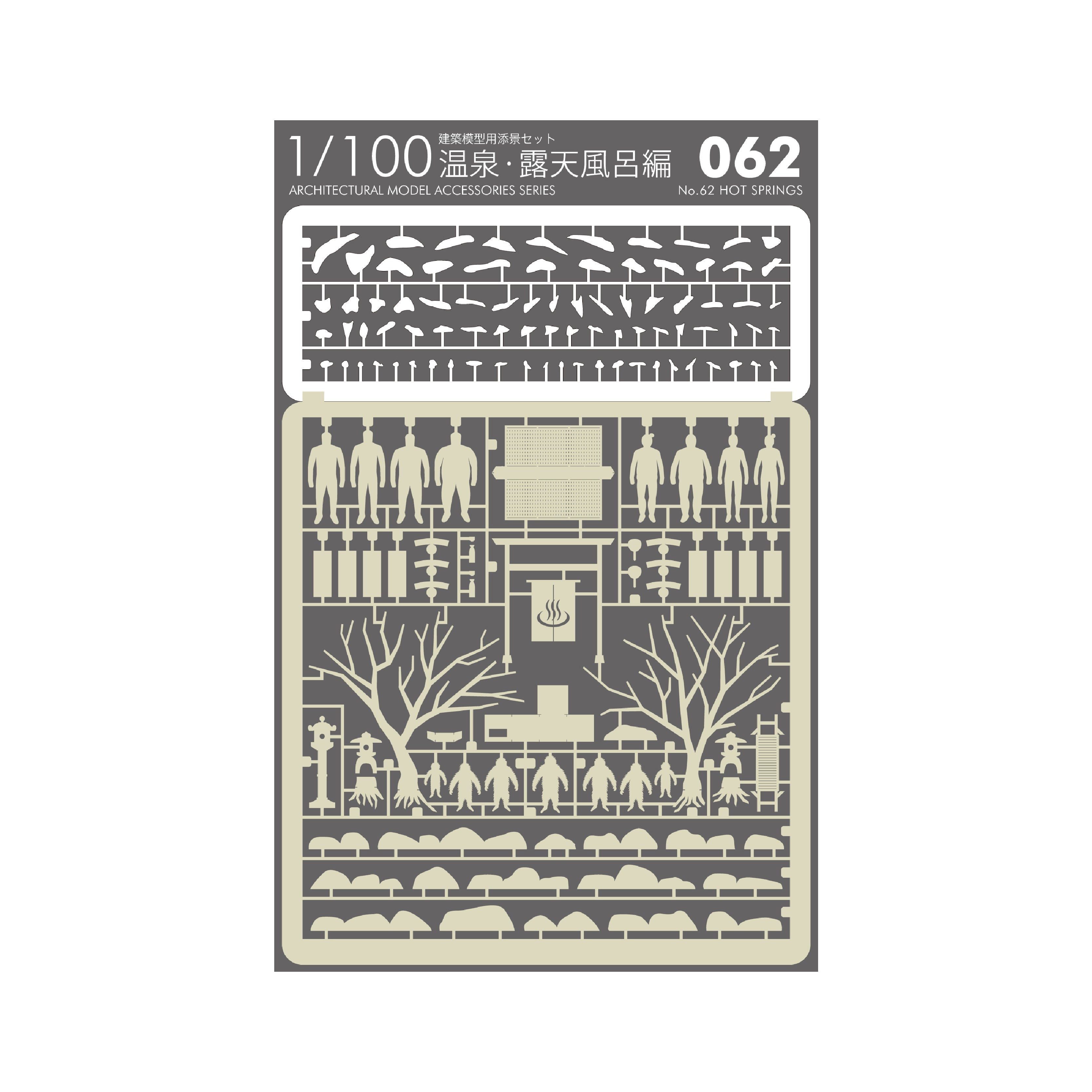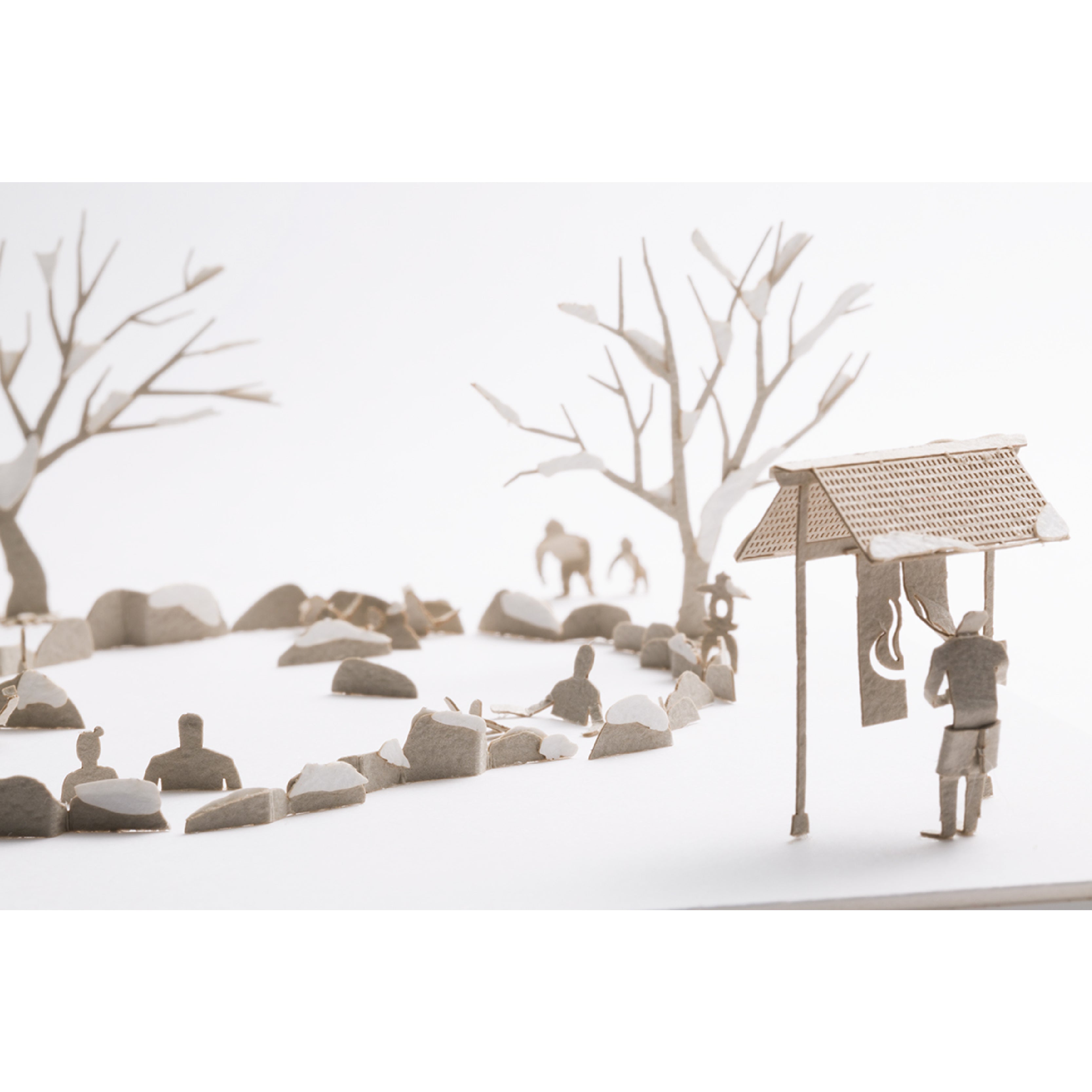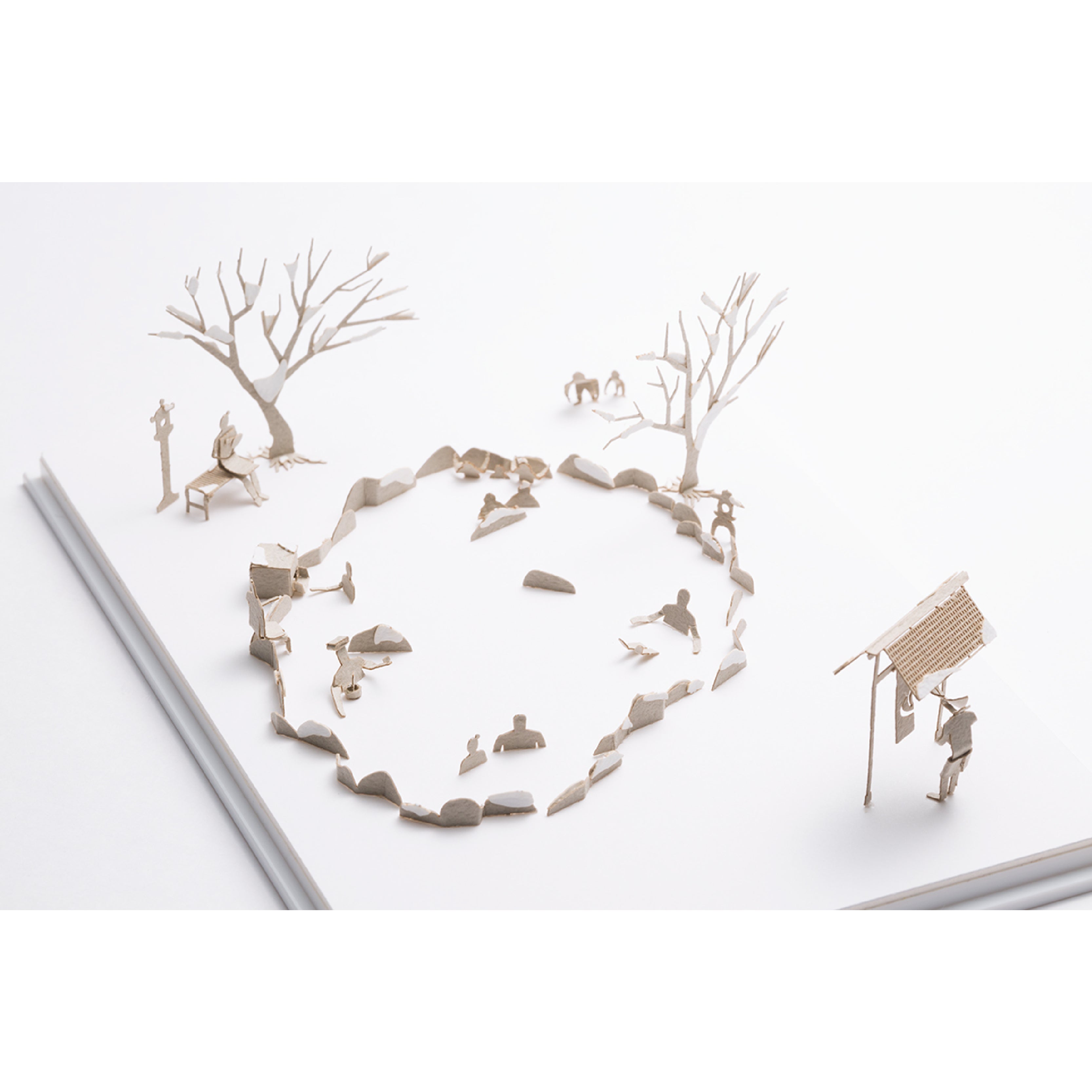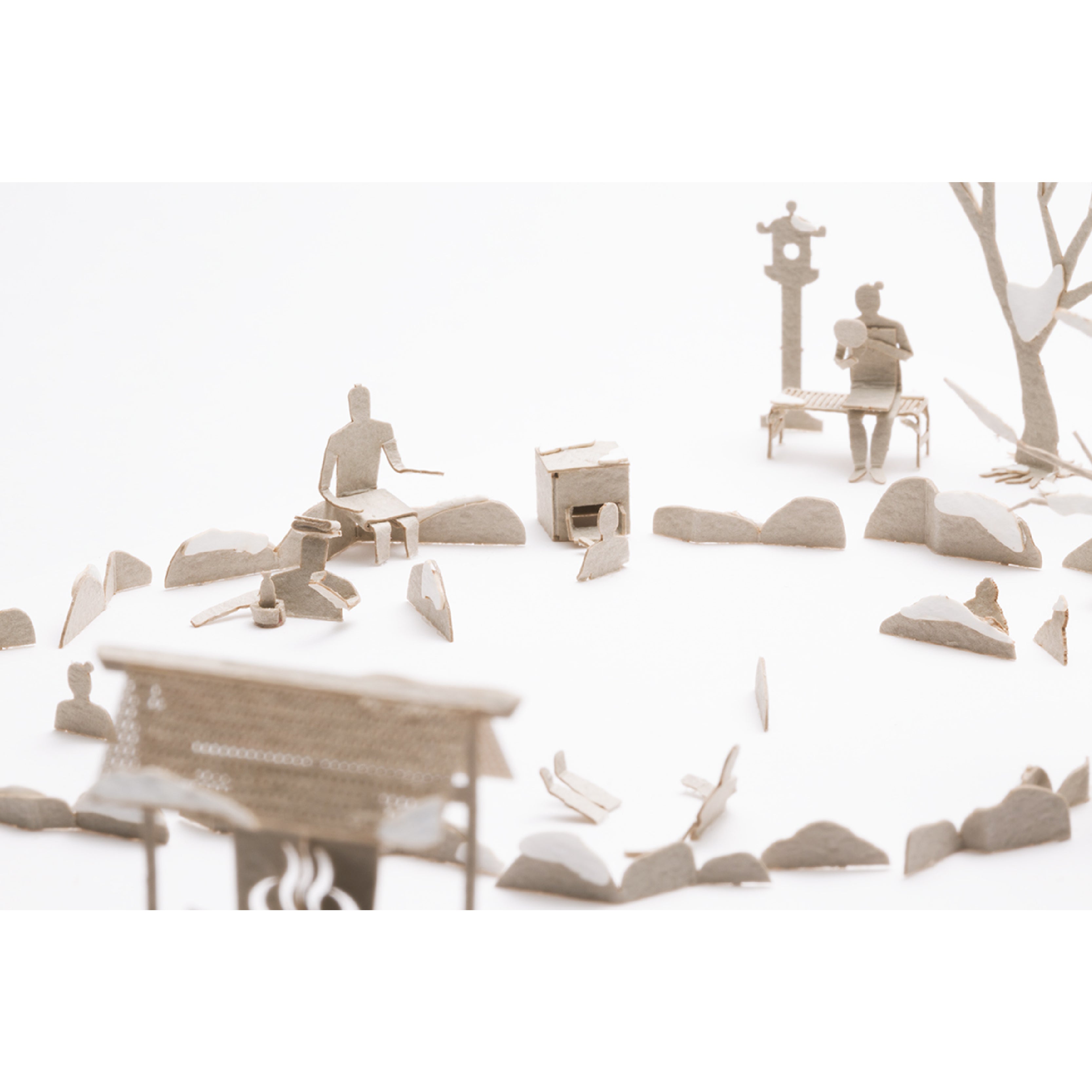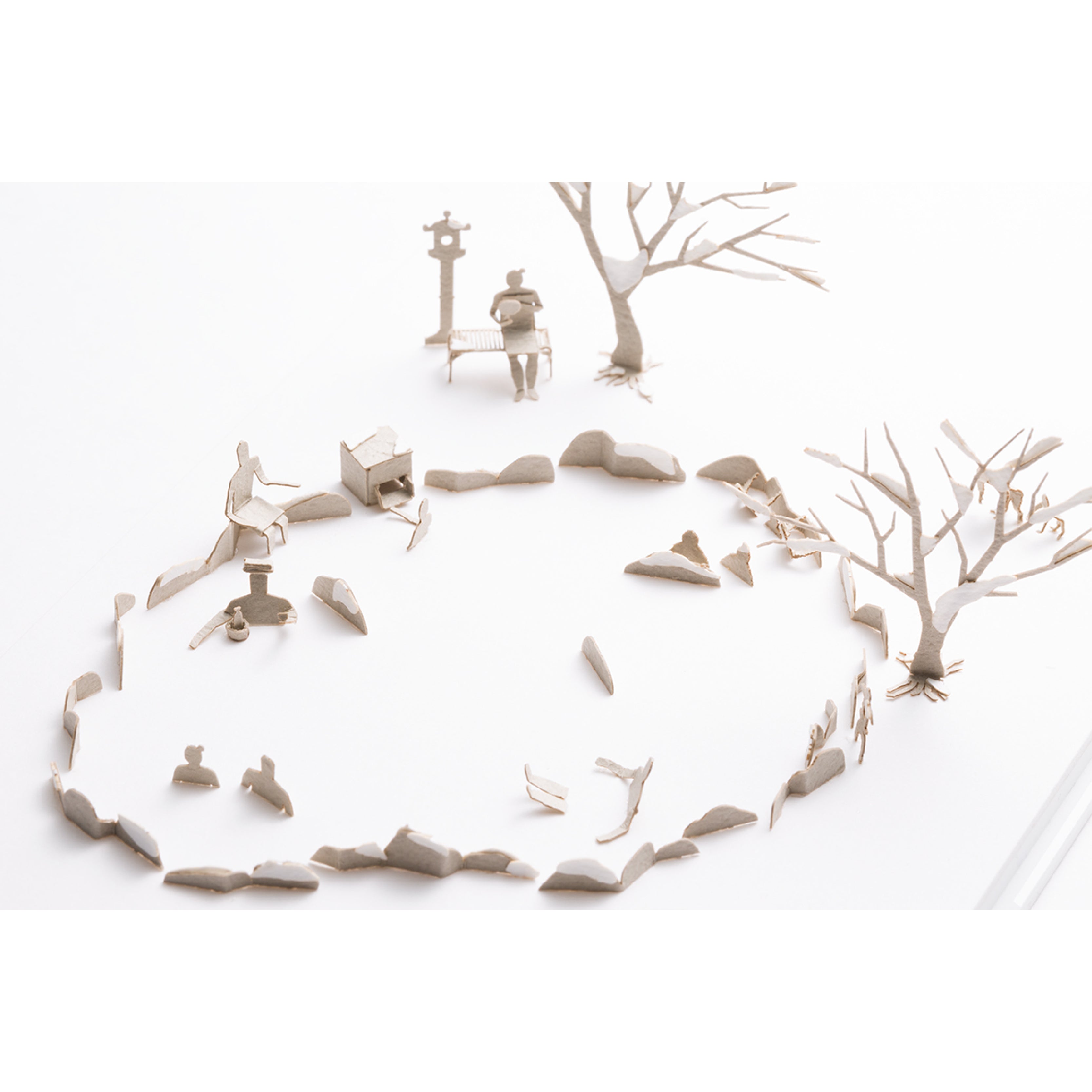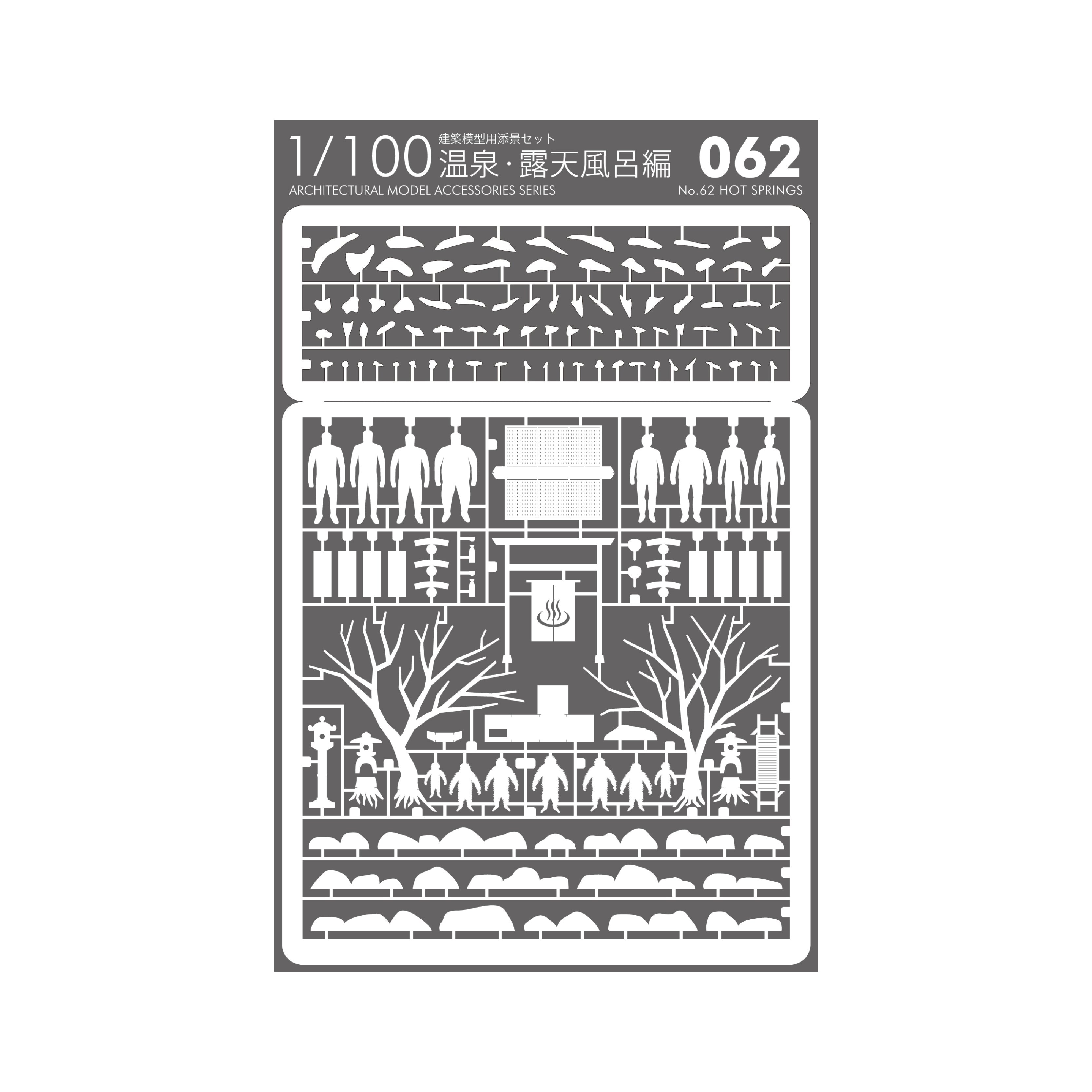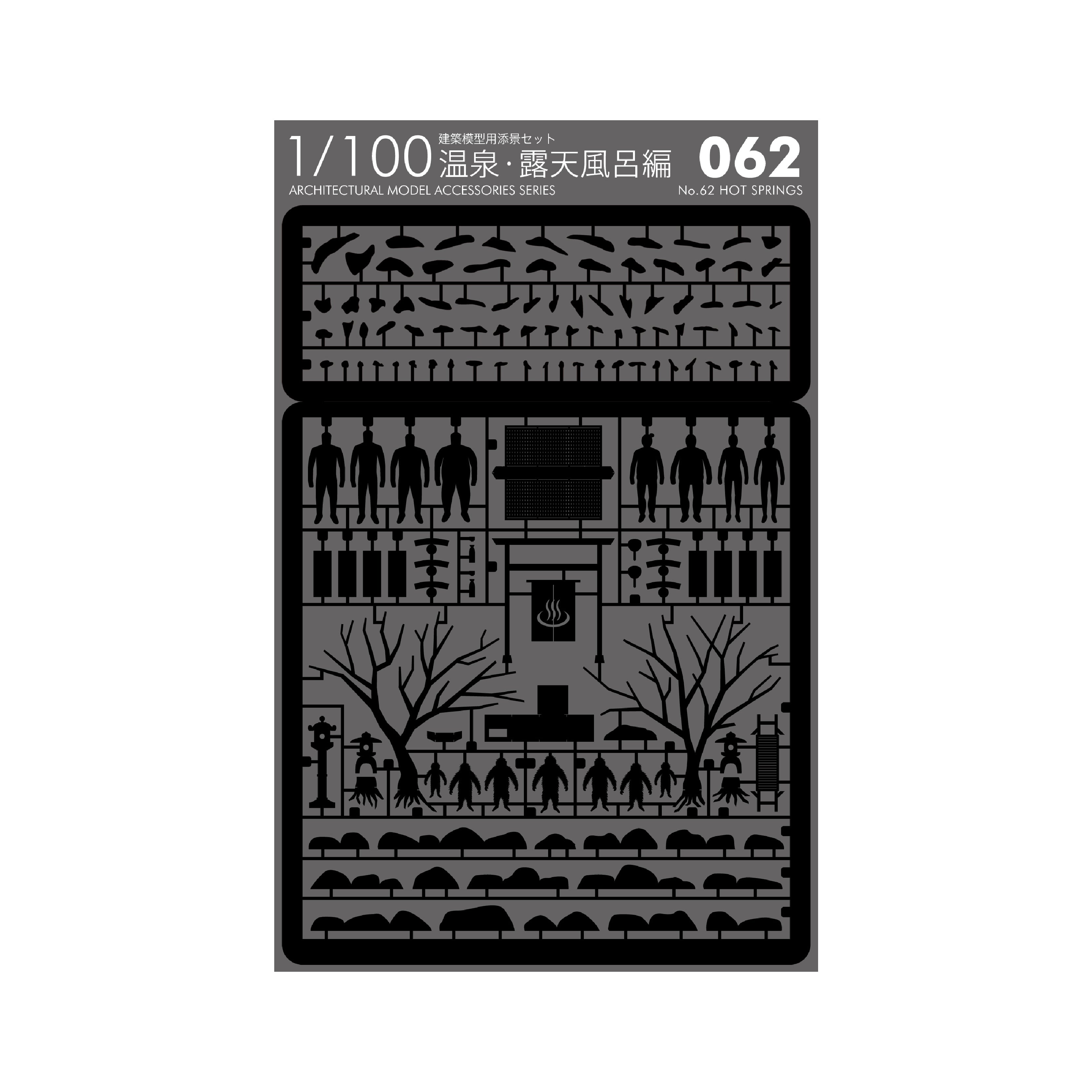 No.62 Hot Springs
Rice Planting,the 62nd installment of the pre-cut Architectural Model Series has arrived. Simply detach and assemble.
Open air hot pools in the snowy mountains of Japan. The only sound to penetrate the softly falling snow is the gurgling of hot spring water. These relaxing Japanese scenes can now be enjoyed in 1/100 scale, complete with bathing monkeys.
The simple modeling which omits fine details is highly versatile and accentuates the sense of scale.
---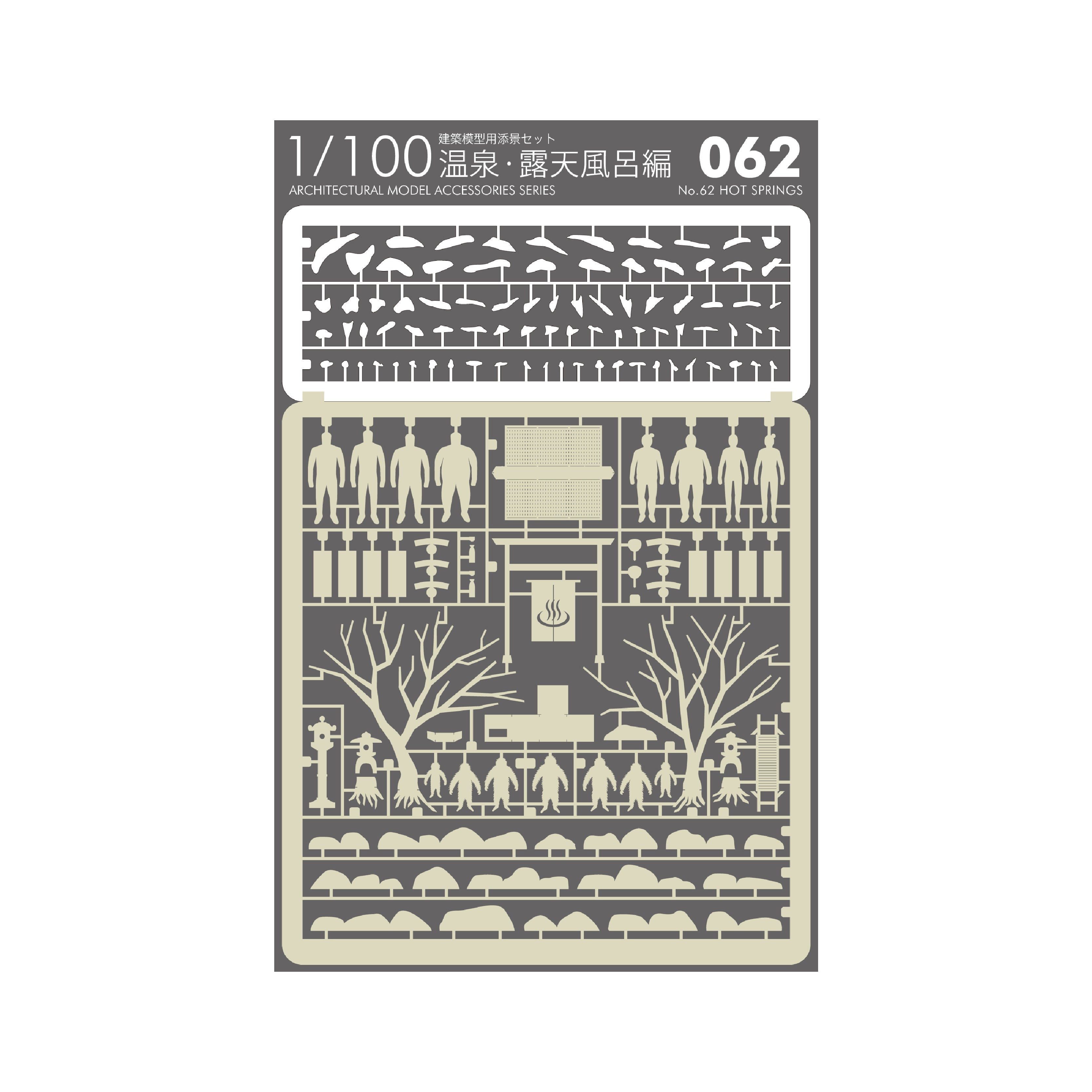 content
Open air hot pool, snow, basin, sake, monkeys, etc.