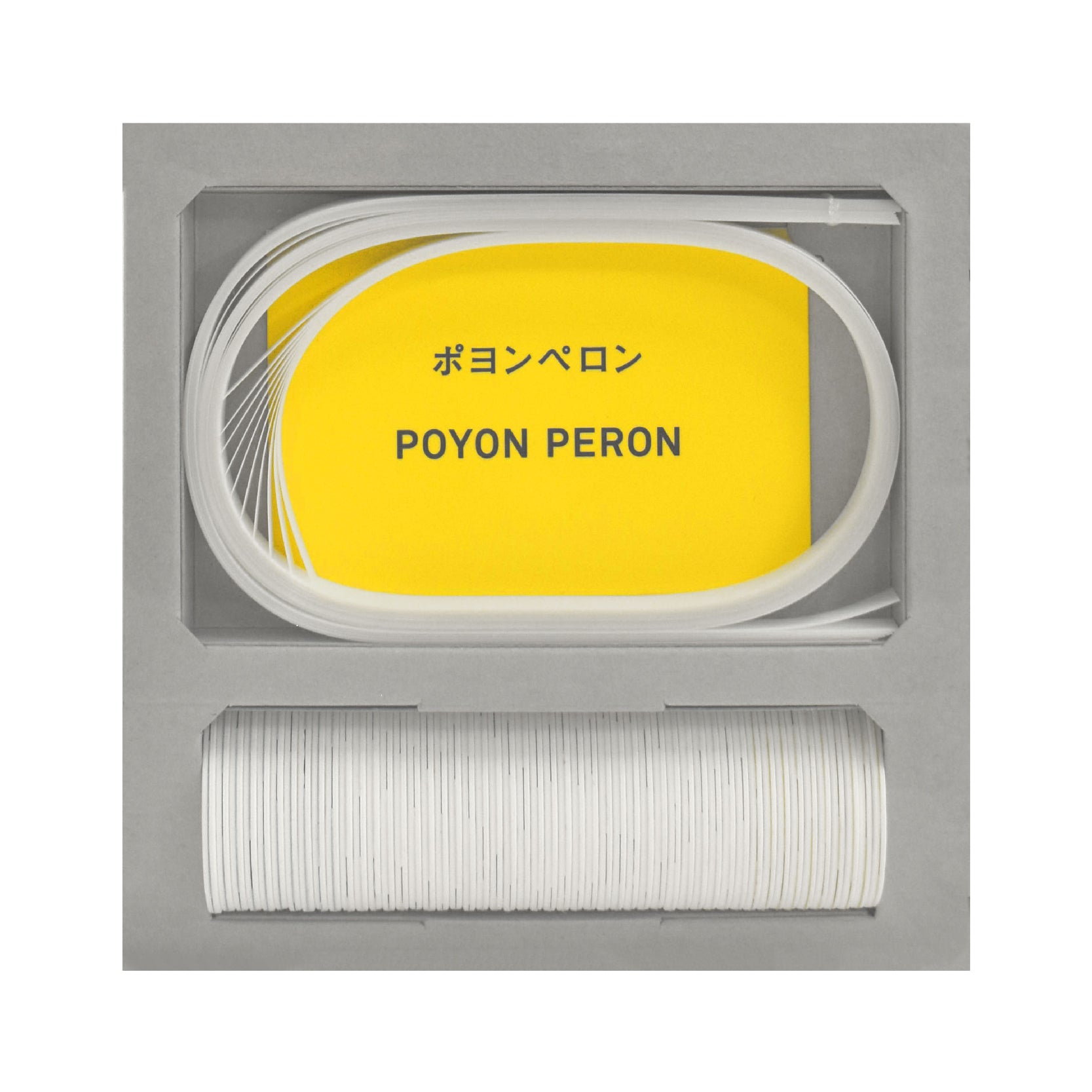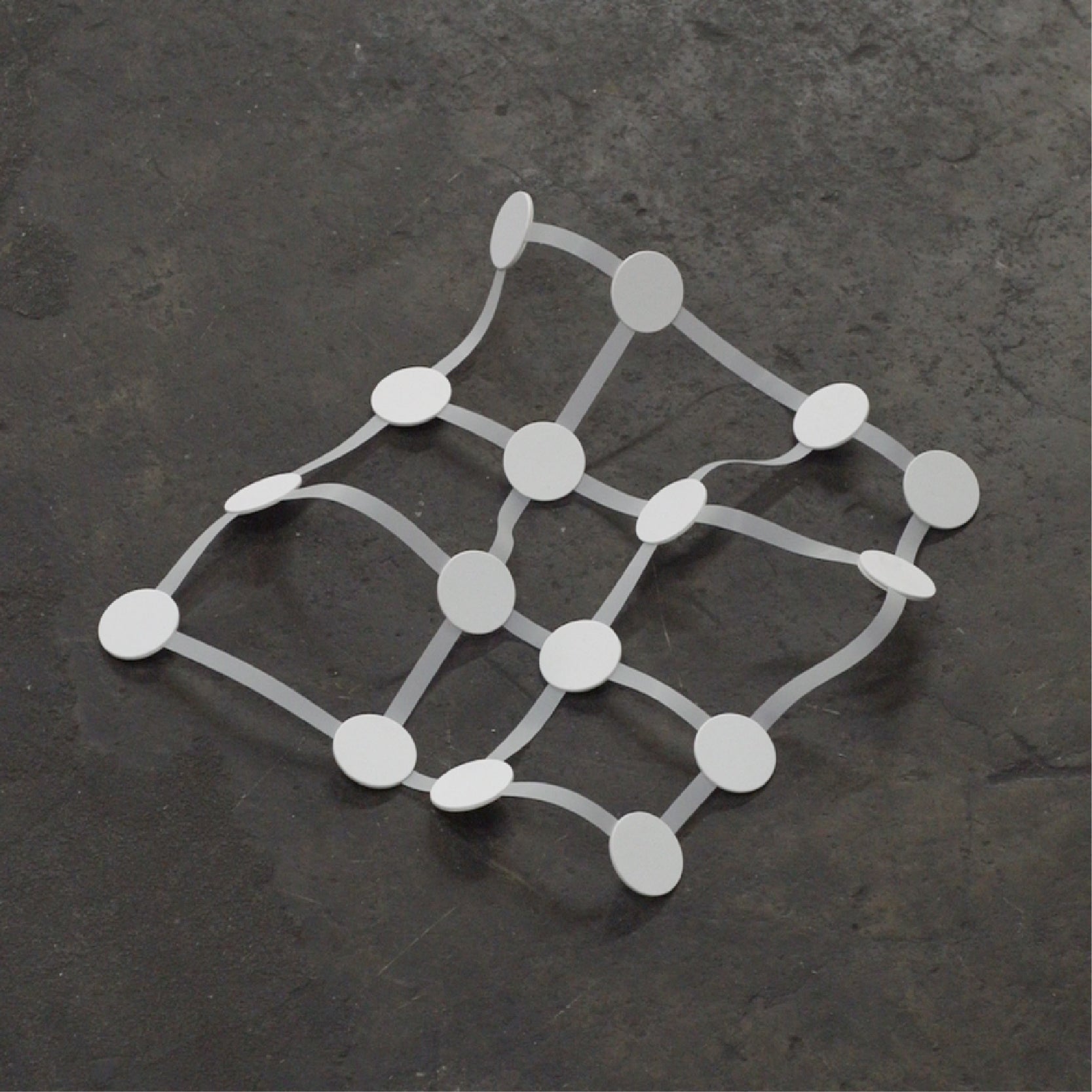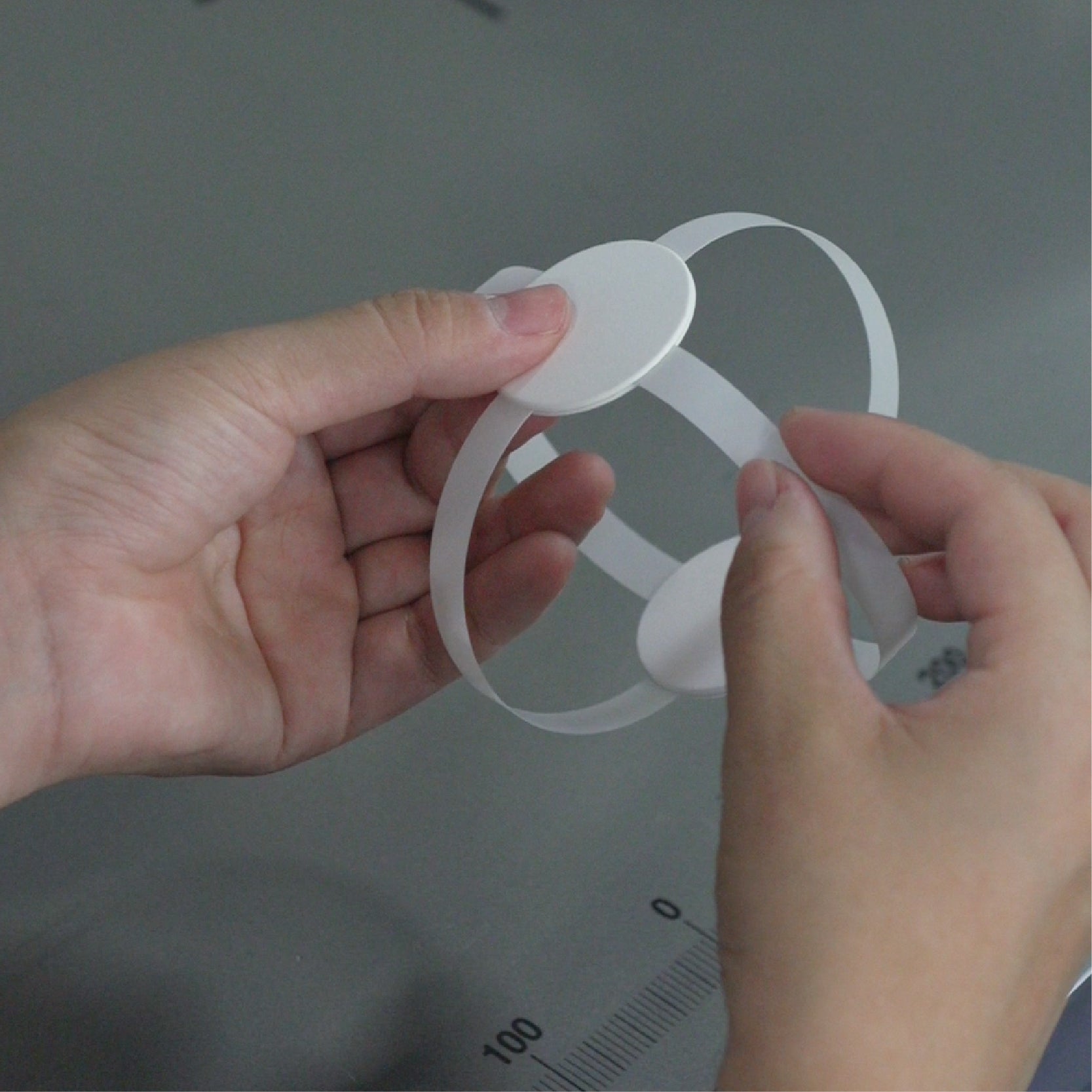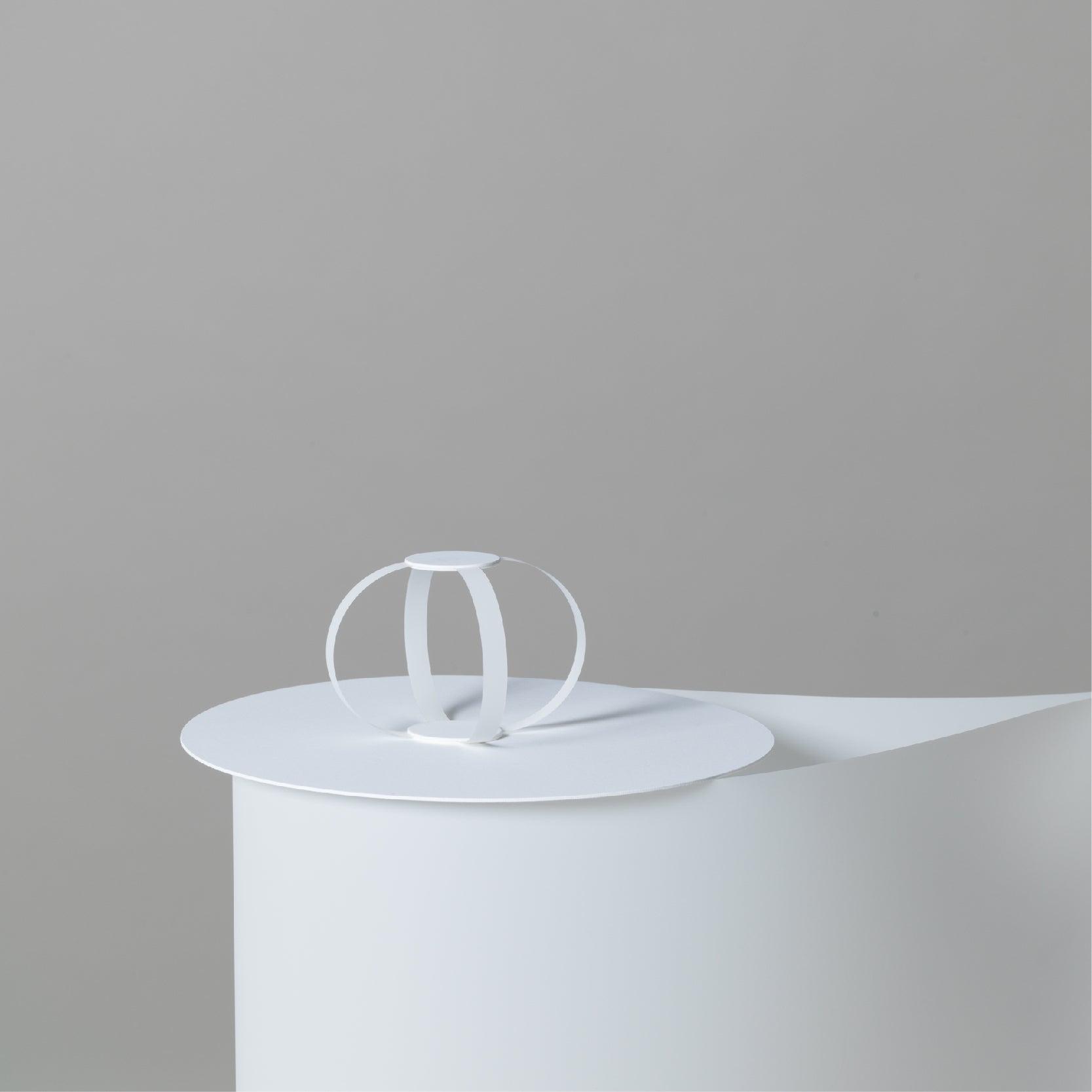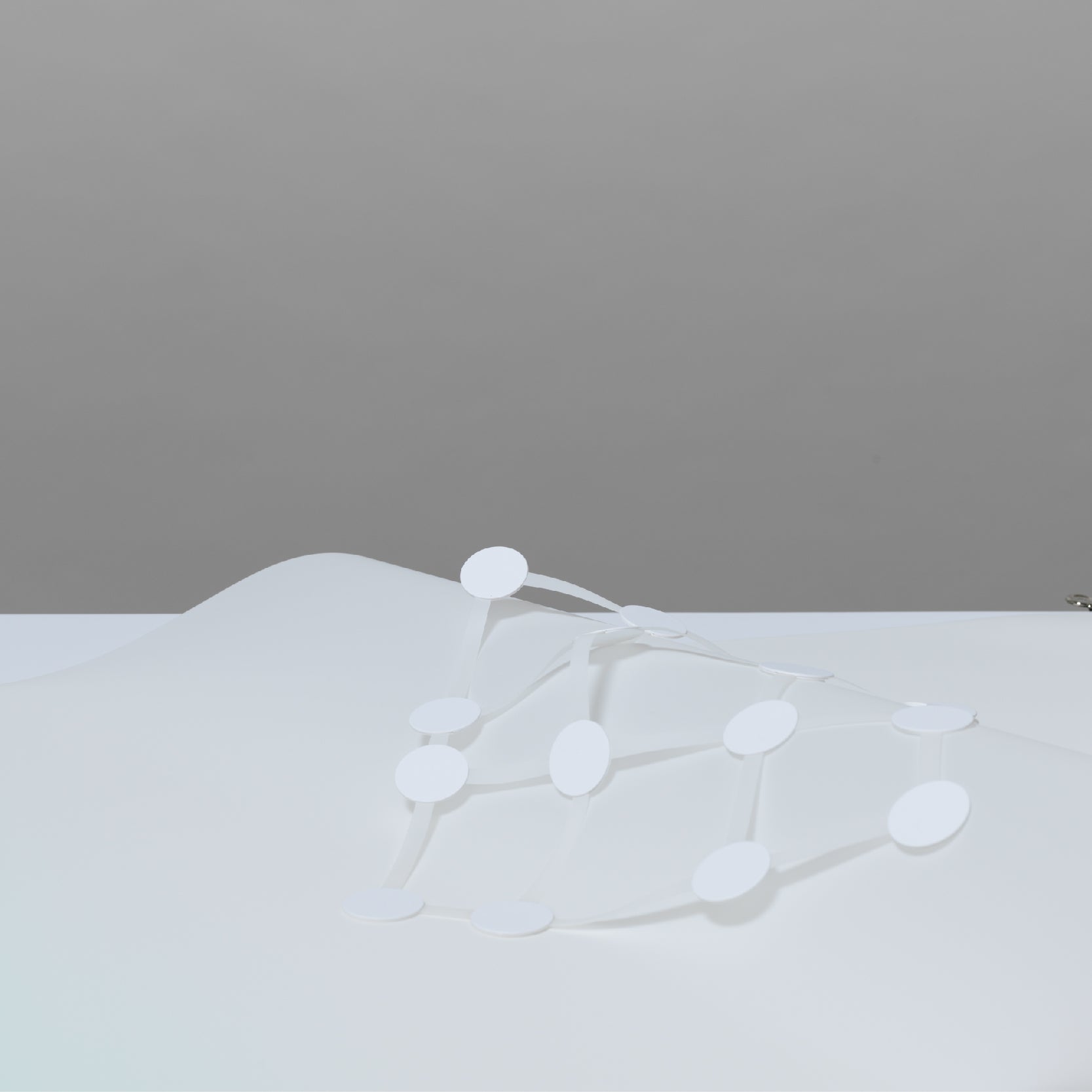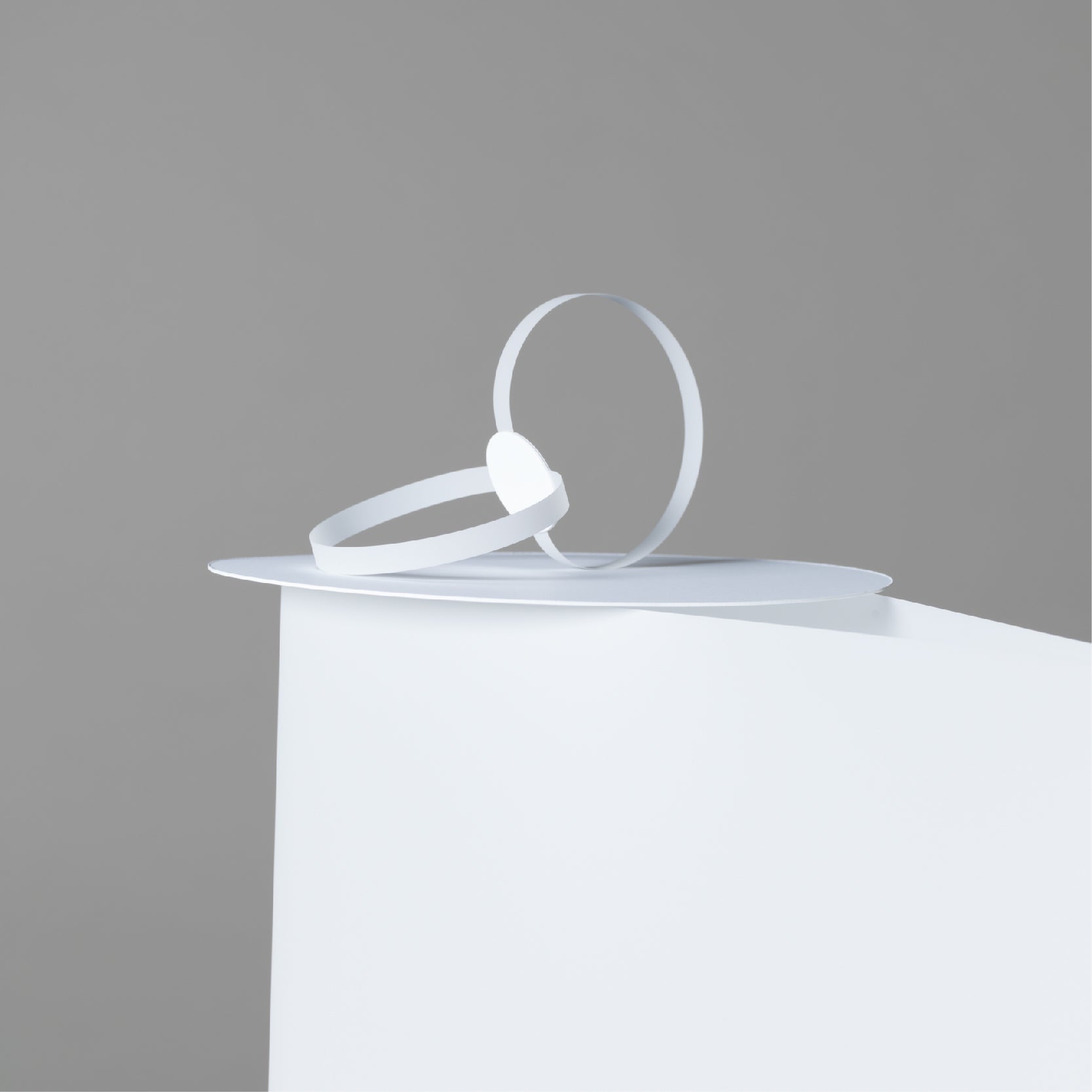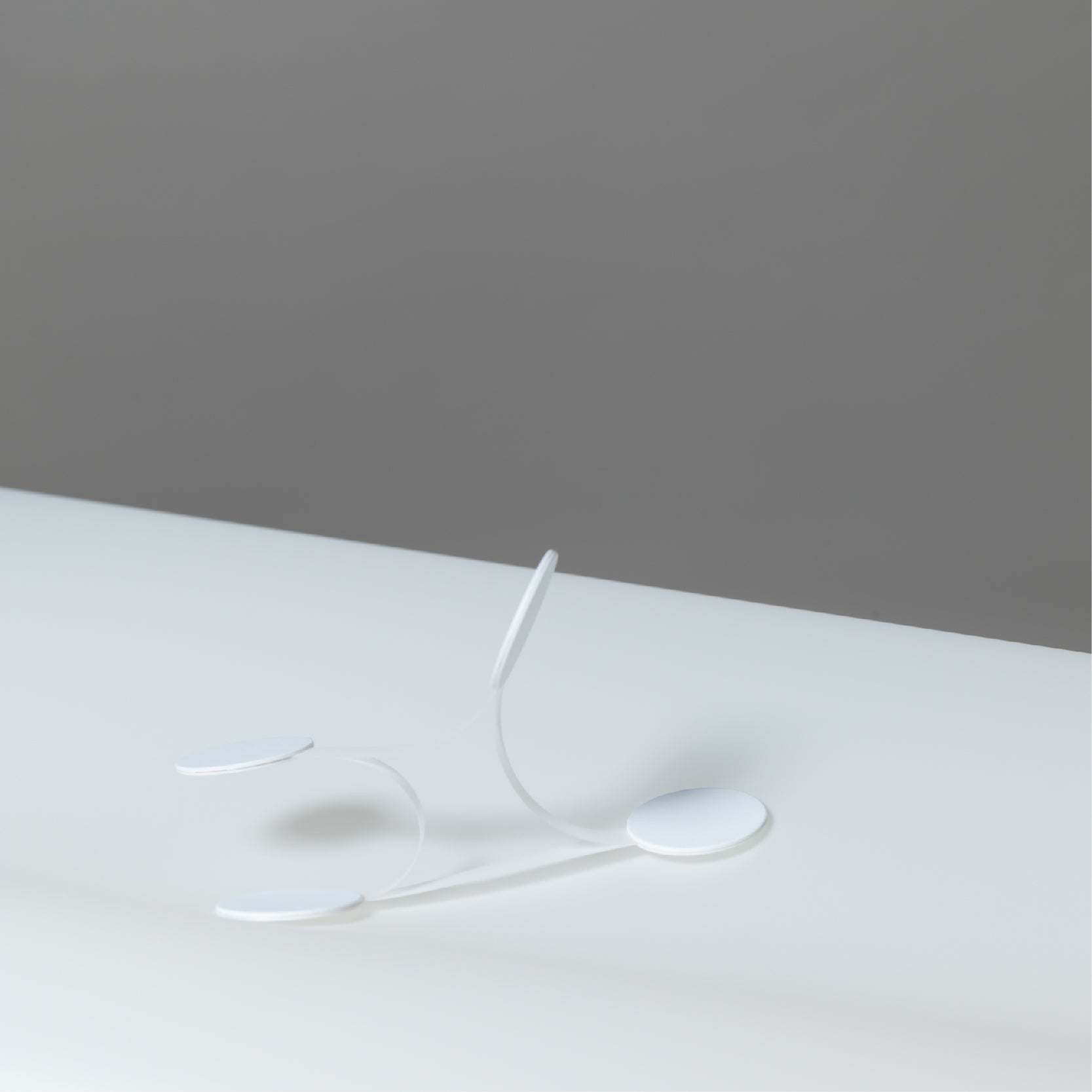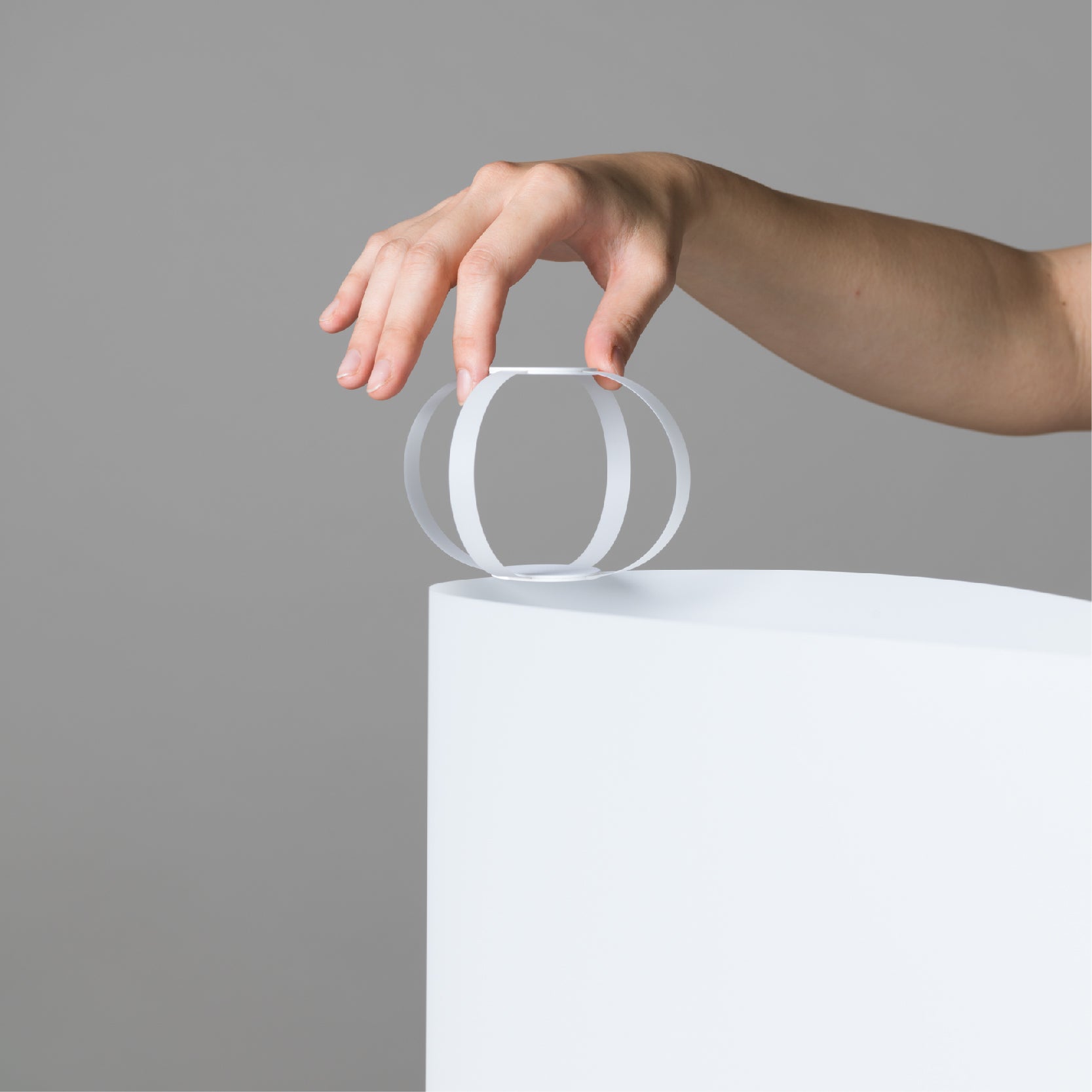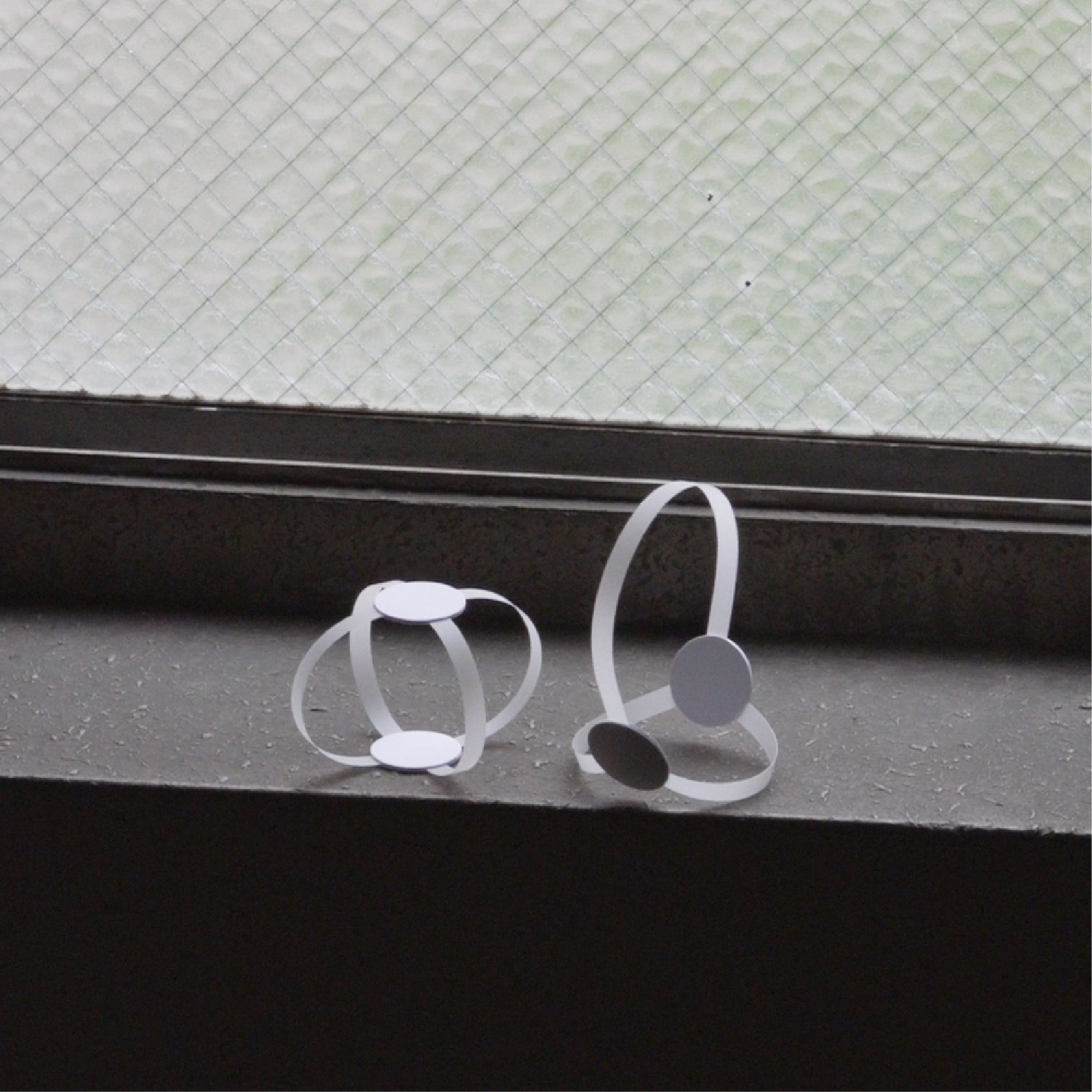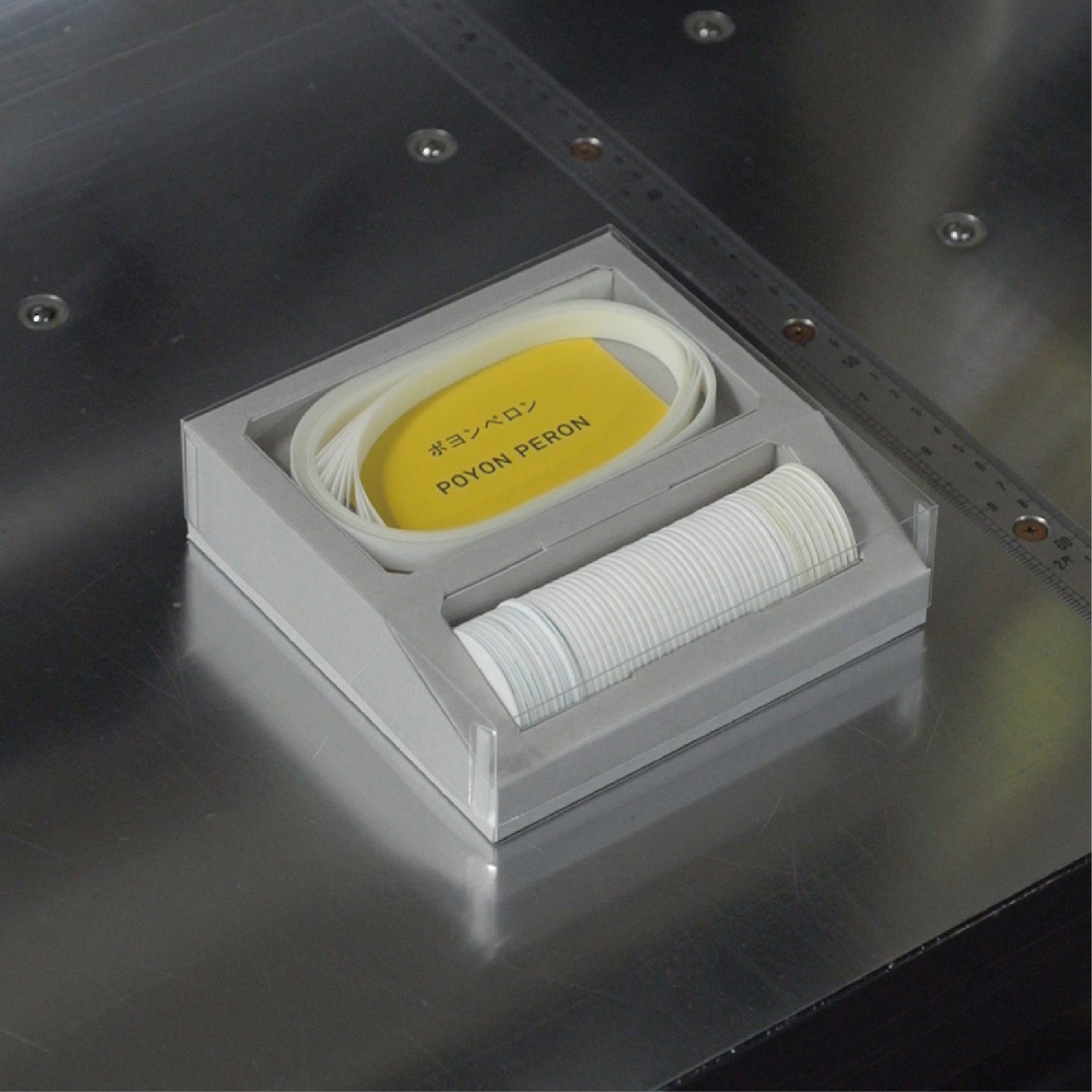 POYON PERON
POYON PERON is a product that allows users to create curious shapes and movements by joining elastic ribbon tapes to circular components. The circular component has three different notch patterns"X", "Y", and "II" where the ribbon tapes can be passed through. We invite you to explore different combinations and enjoy the process of exploring new shapes and surprising behaviors of paper with your hands.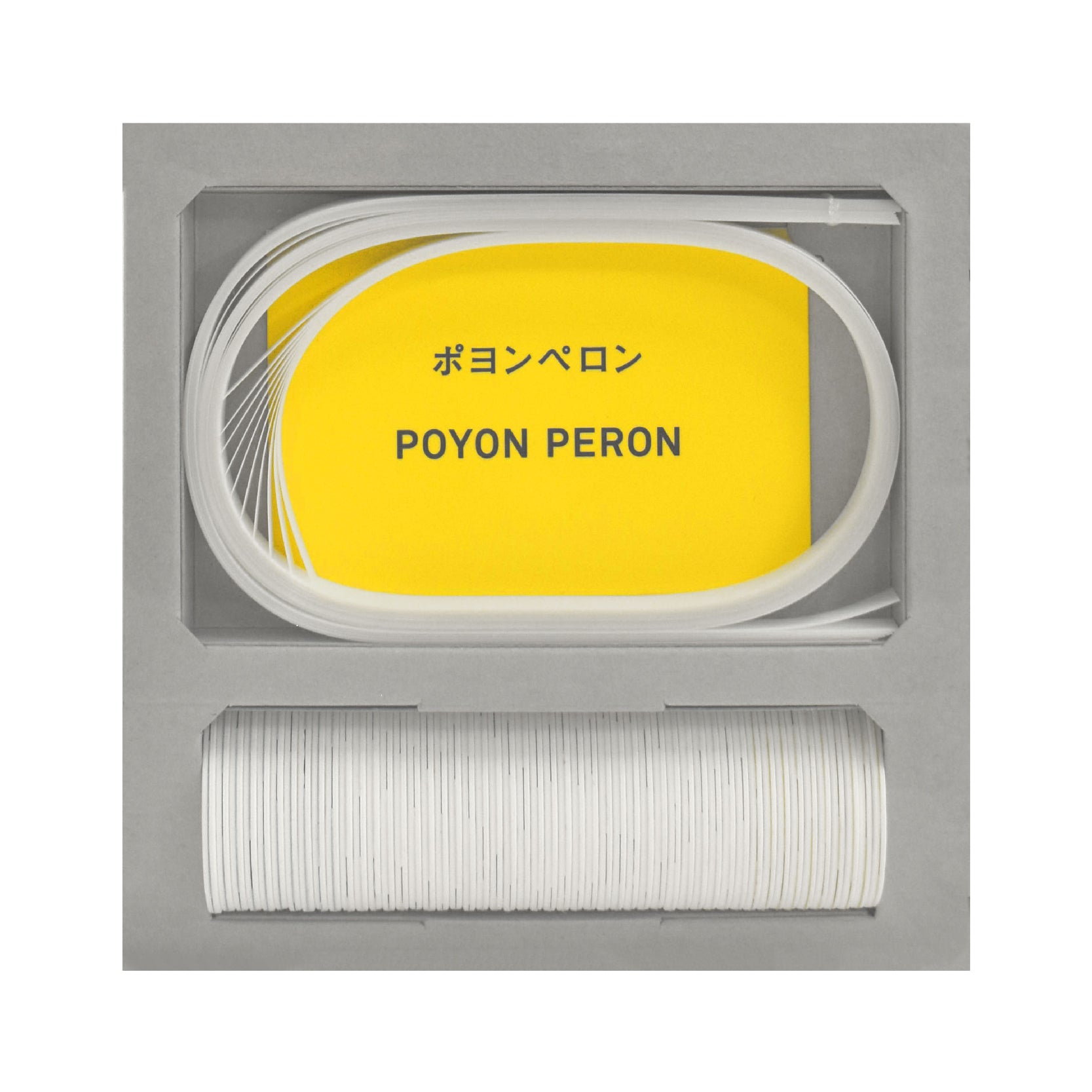 content
Menko parts 50 sheets (+ type x 30 / Y type x 10 / = type x 10)
20 belts (length 300mm x 10 / length 788mm x 10)
Instructions
COMMENT
KAWAKAMI Noriko
Unimaginable paper behavior and rich expressions...!
The process of the birth of POYON PERON is also very interesting.
I want to move my hands and explore the charm of paper more.