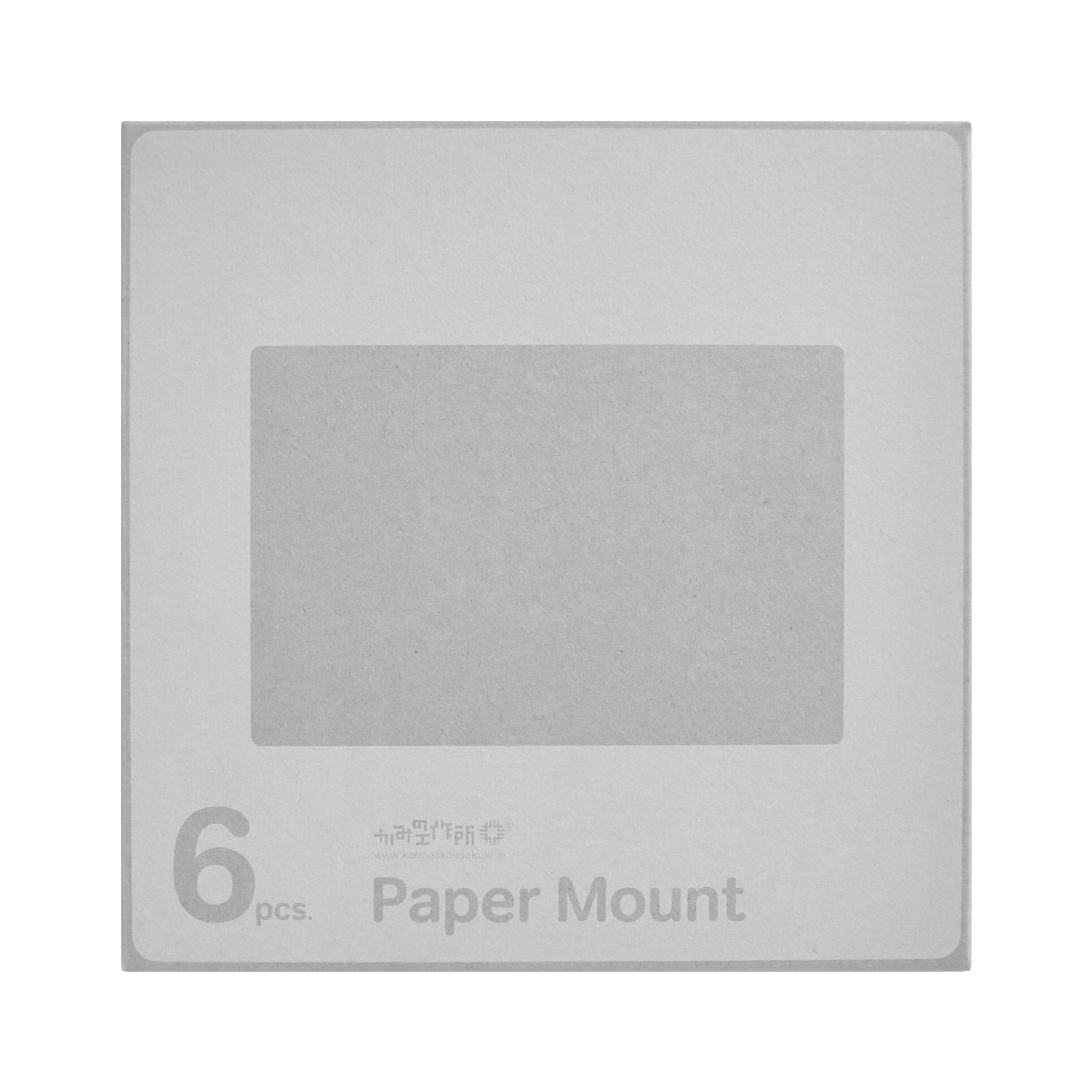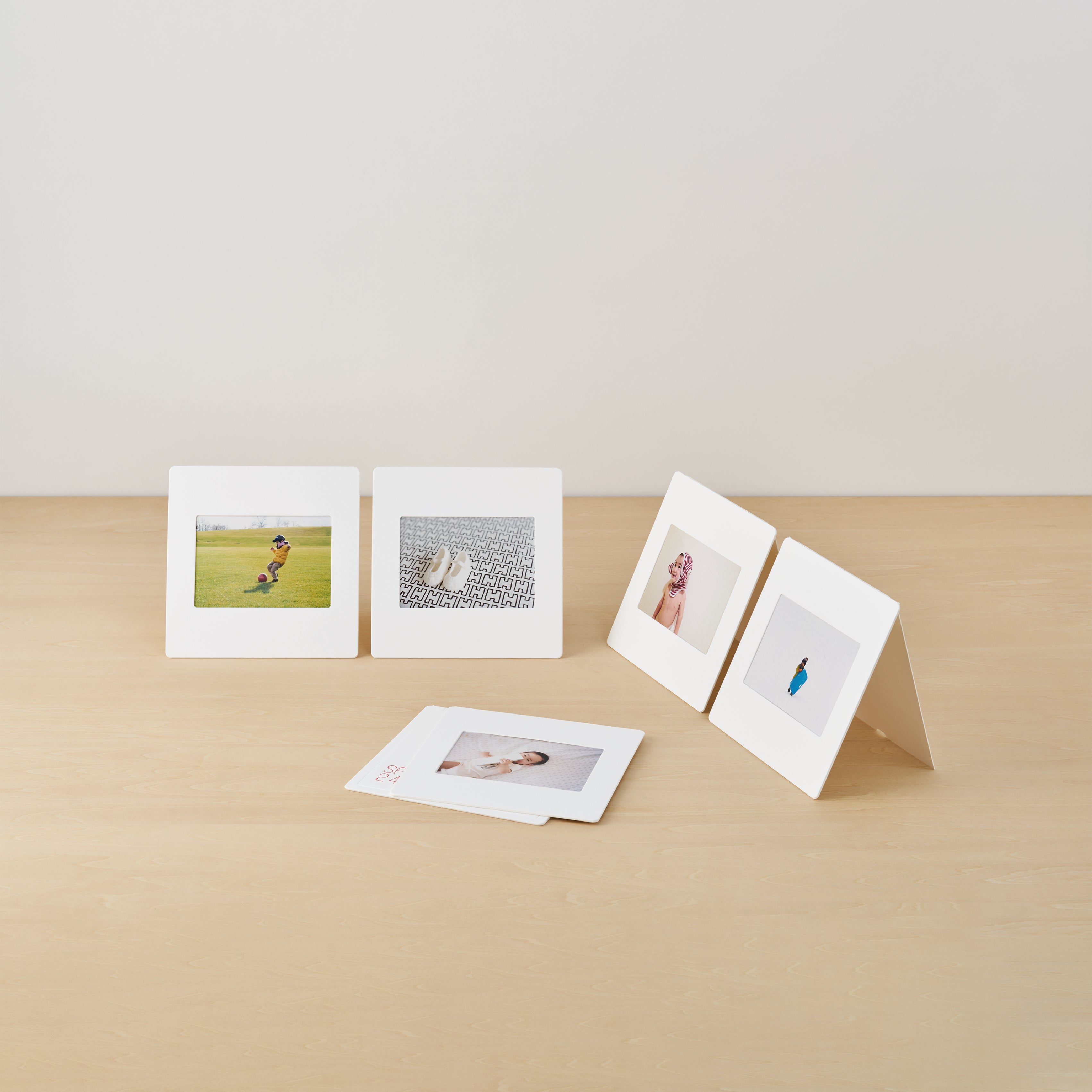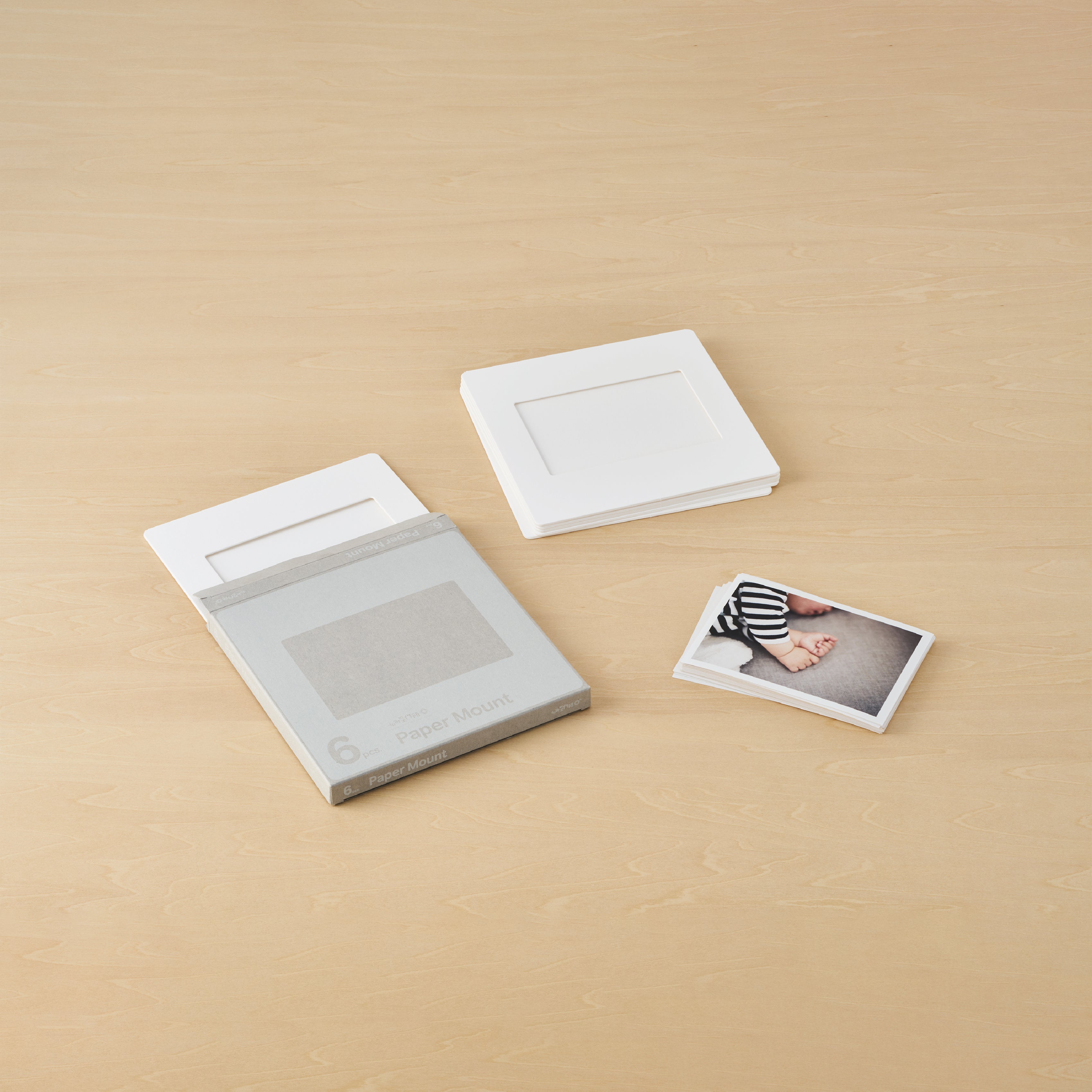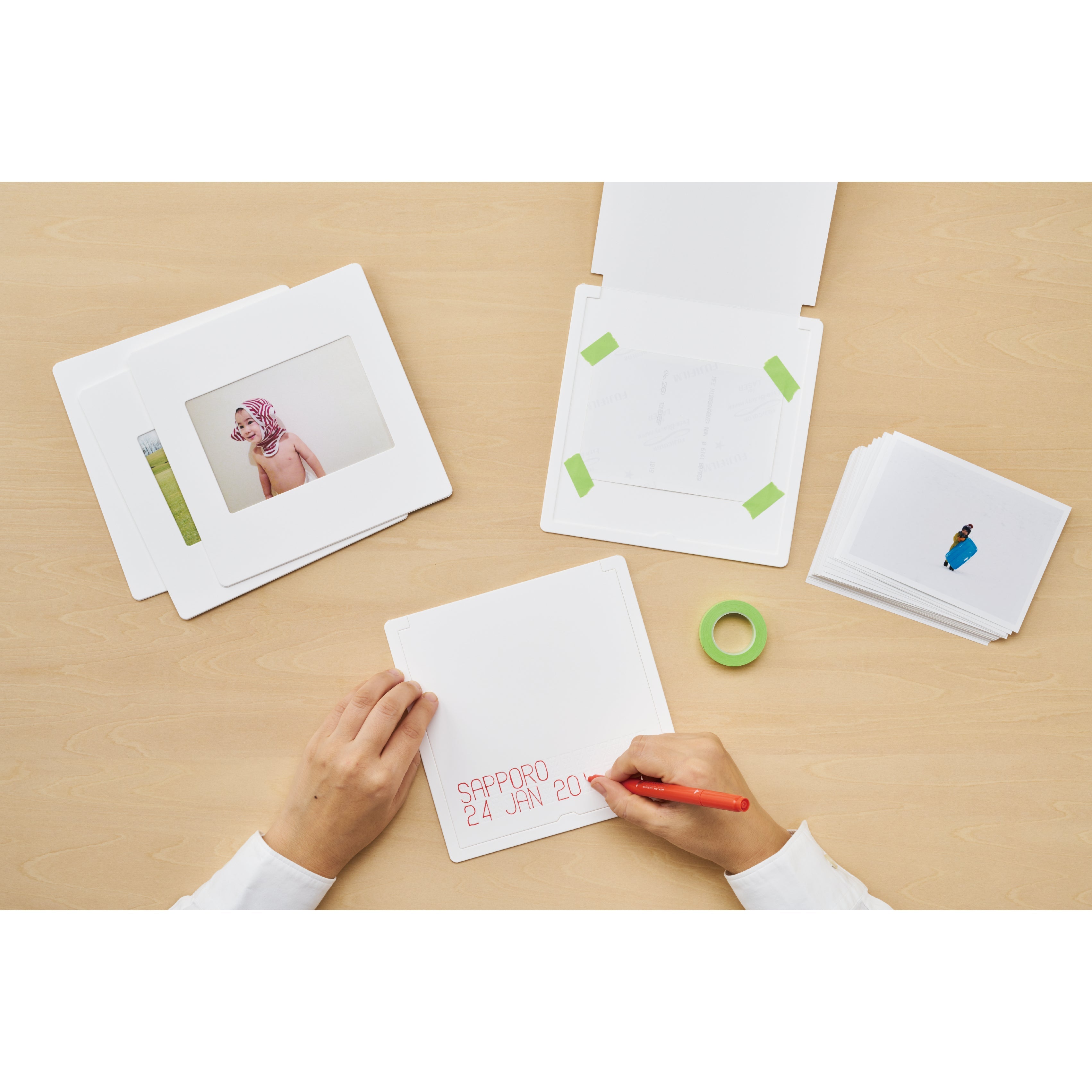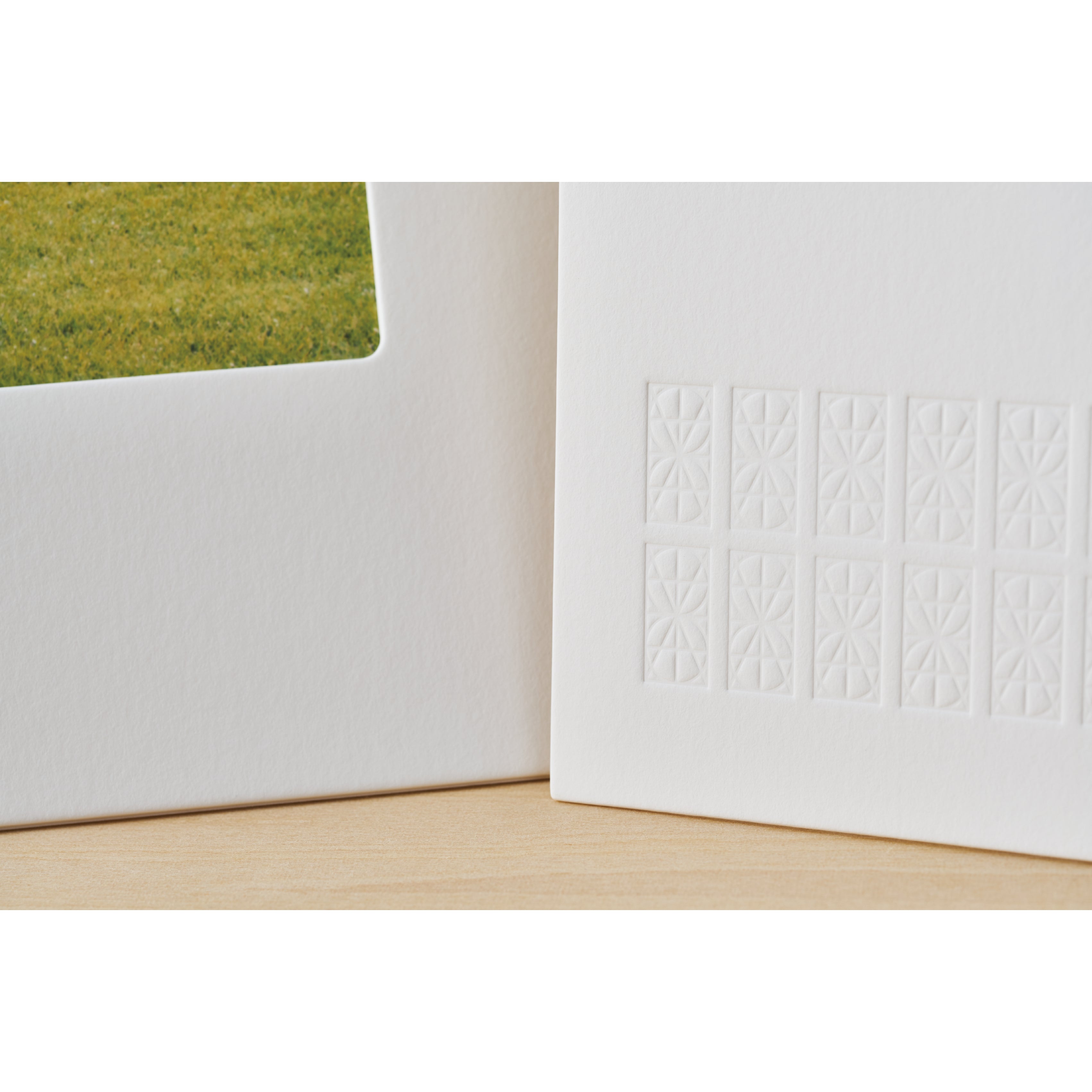 Paper Mount
Paper photo mount for L-size (89mmX127mm) photos.
6pcs. Select six photos from your vast smartphone album, print and send them to your friends, partner, parents or grandparents.
Write the photo date and location directly onto the back of the frame, and send as a postcard with a 120 yen stamp.
Open out to create a free standing photo frame.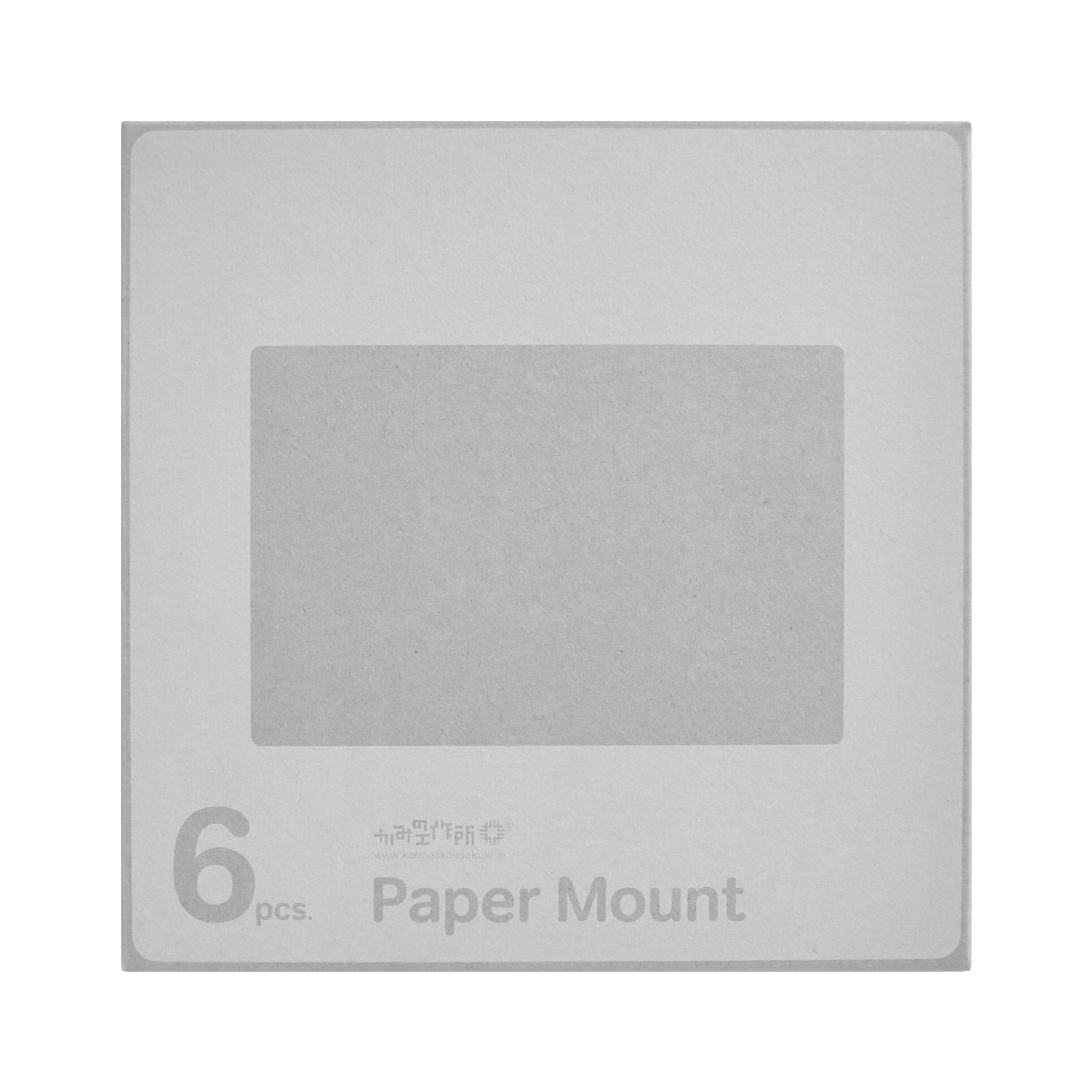 COMMENT
Hoshi Tsuyoshi
Framed paintings and posters have the power to completely change the atmosphere of a space, so it takes a bit of determination. Perhaps because this PAPER MOUNT is made of paper, you can enjoy the act of "decorating" more casually. Postcards that I buy when I go to art exhibitions. It's not used for anything, and it's usually stored roughly in a box, but I take one out from there and decorate it. This will change the atmosphere in your home. I enjoy it by opening the veranda door slightly to allow the outside breeze to flow through the room.