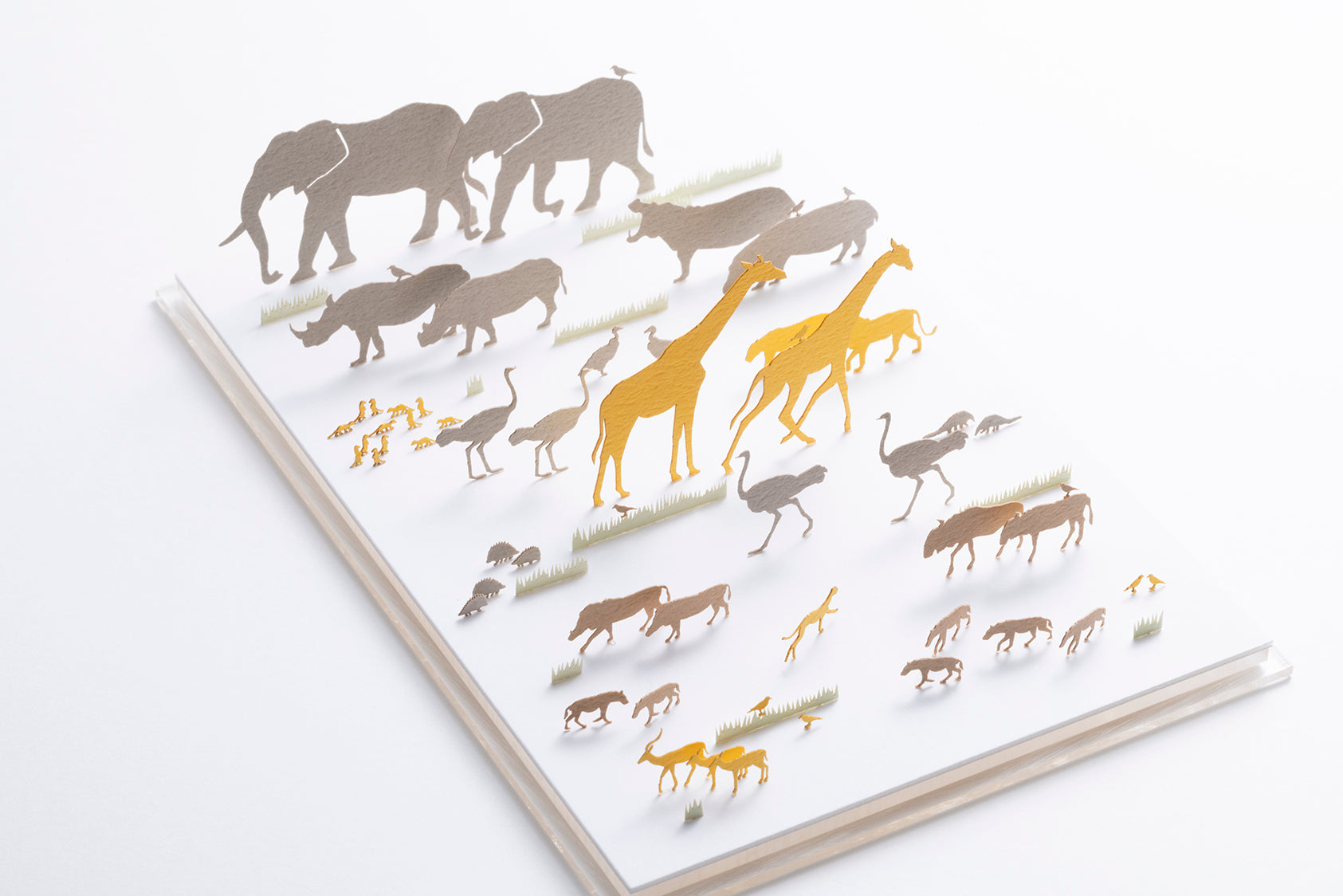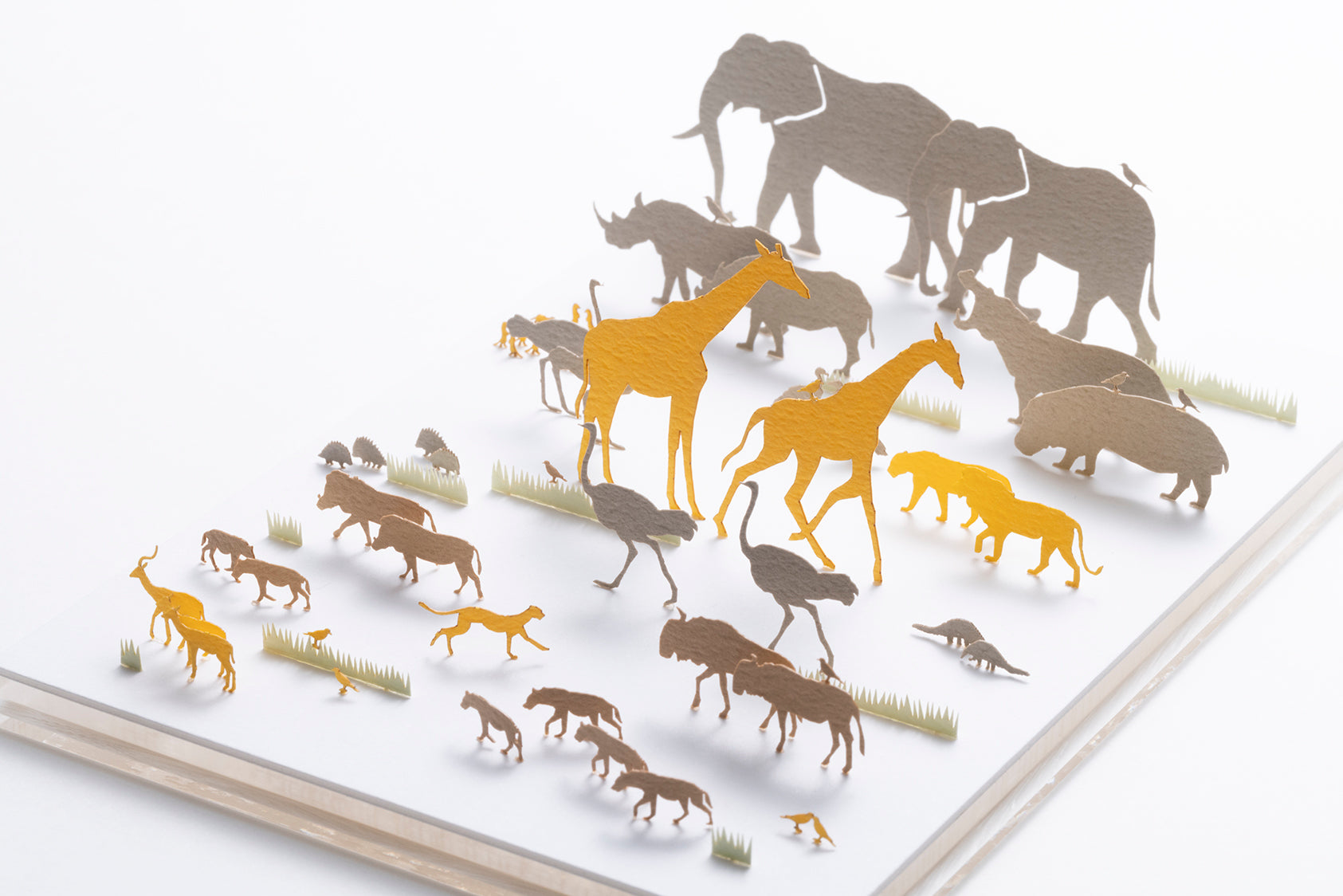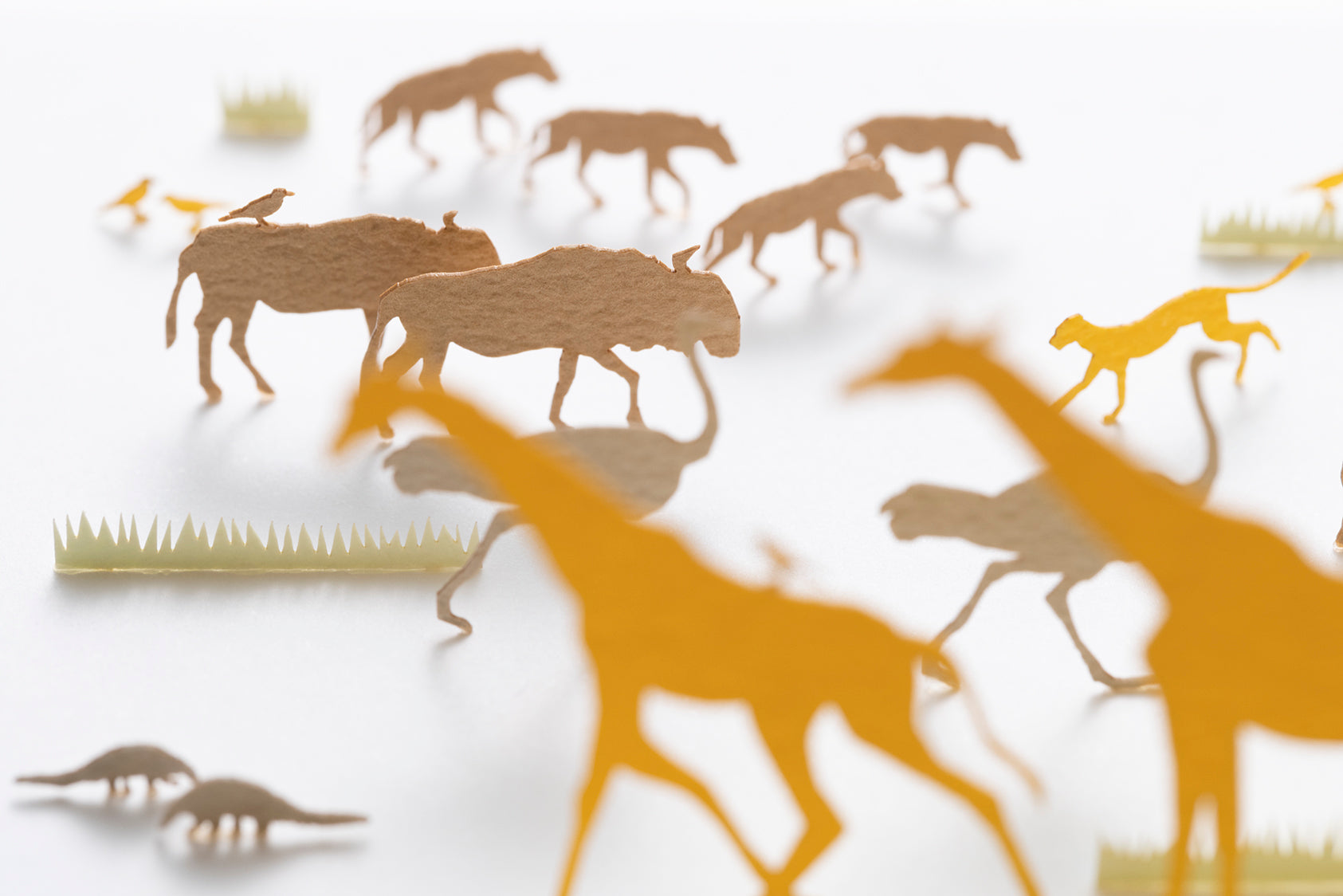 No.97 Savannah
Savannah, the 97th installment of the pre-cut Architectural Model Series has arrived. Simply detach and assemble. Imagine the sight of a giraffe roaming the savannah, silhouetted against the setting sun. Now recreate that savanna scene in 1/100 scale. Enjoy the gigantic scale of African nature in the comfort of your own living room. The simple modeling which omits fine details is highly versatile and accentuates the sense of scale.
---
content
Included: African elephants, hippopotamuses, black rhinoceroses,
African porcupines, ground pangolins, giraffes, spotted hyenas, lions,
cheetah, impalas, warthogs, blue wildebeests, lappet-faced vultures,
ostriches, meerkats, red-billed oxpeckers, etc.