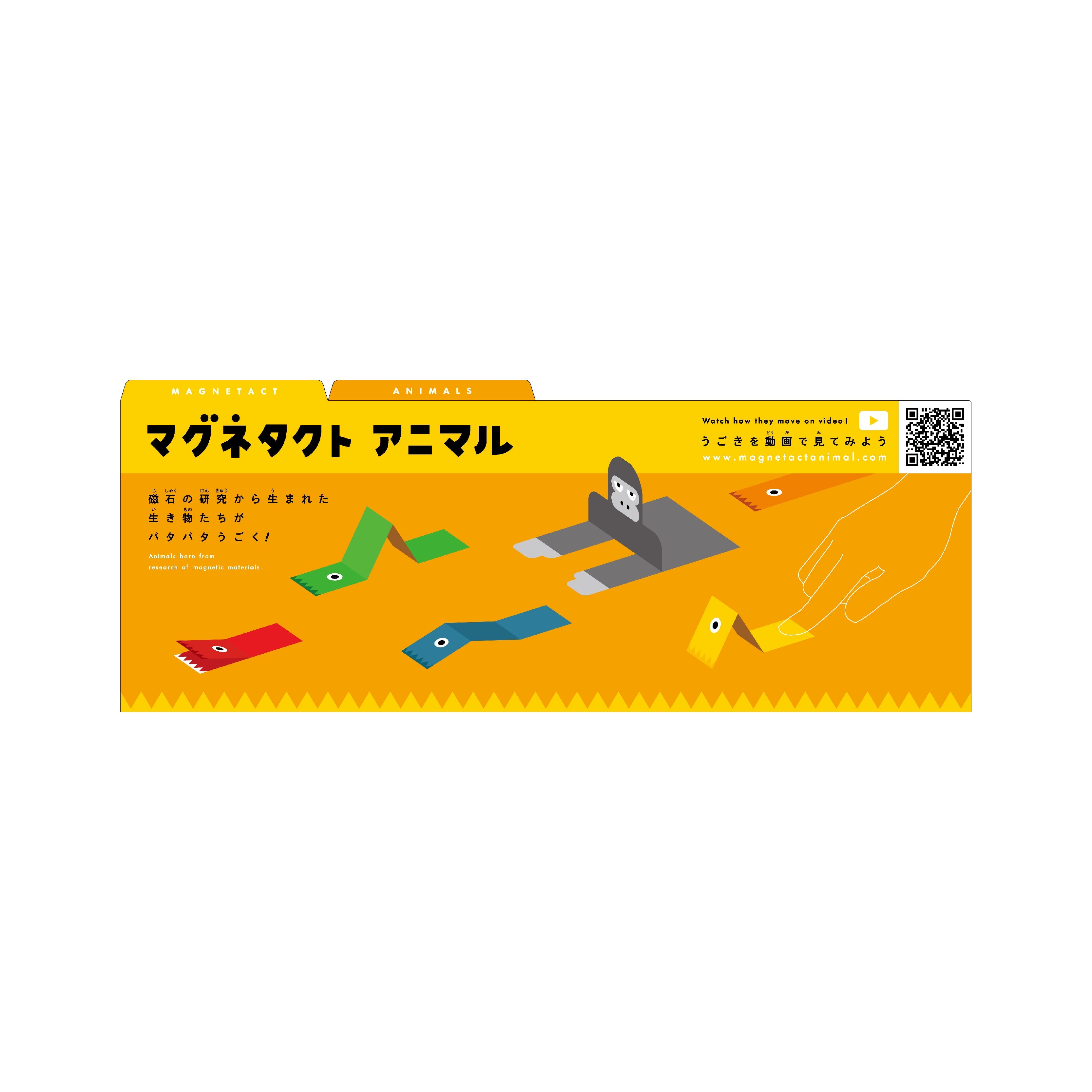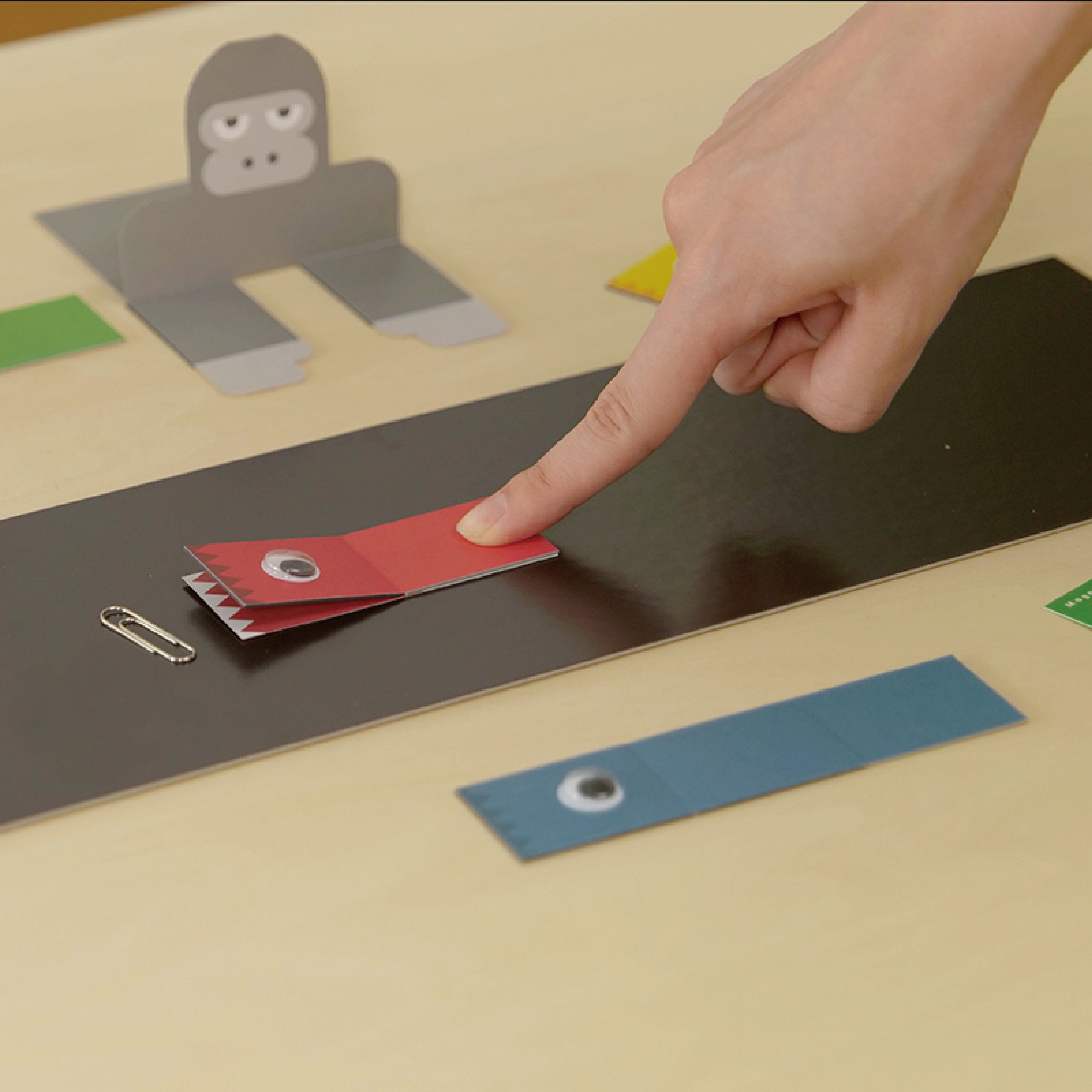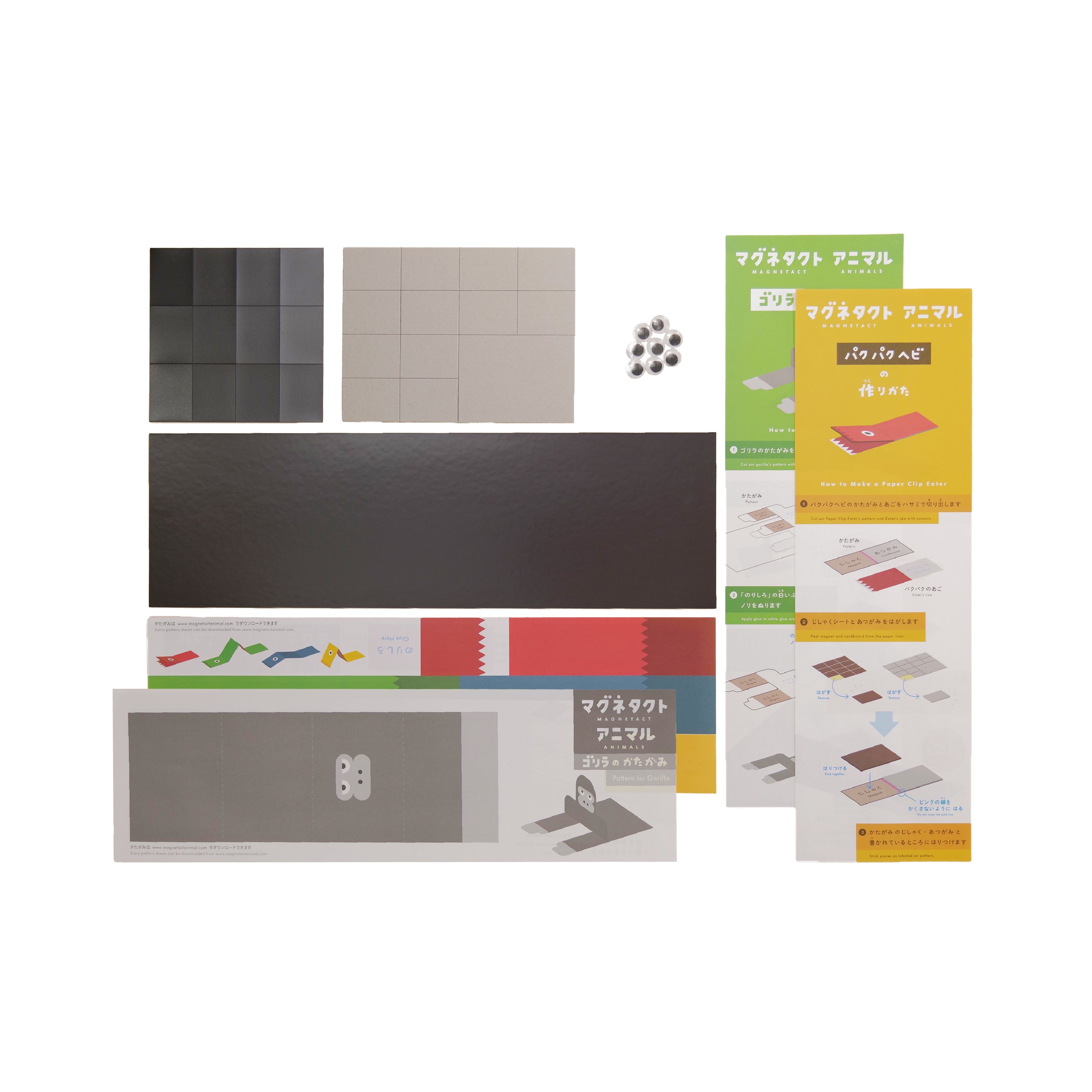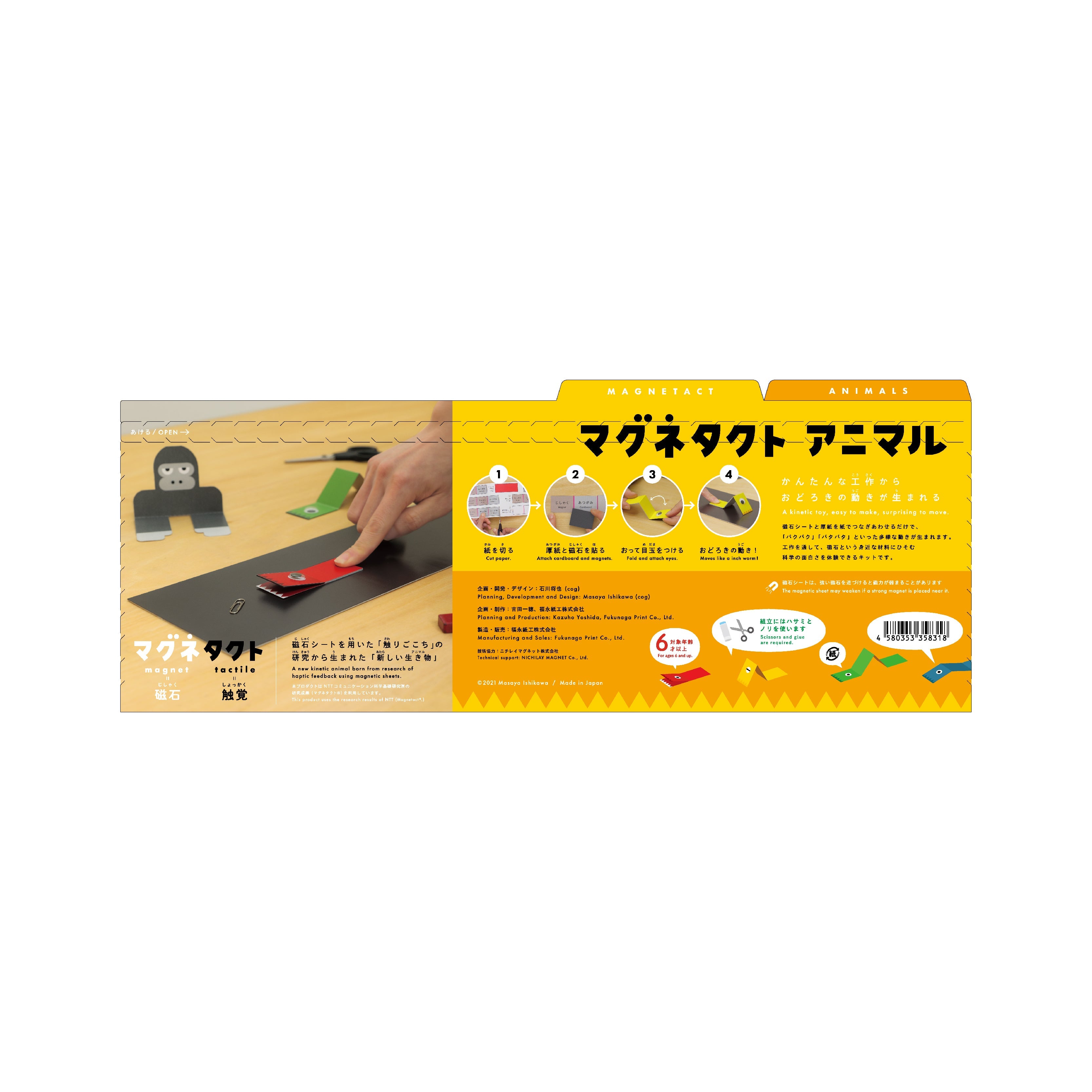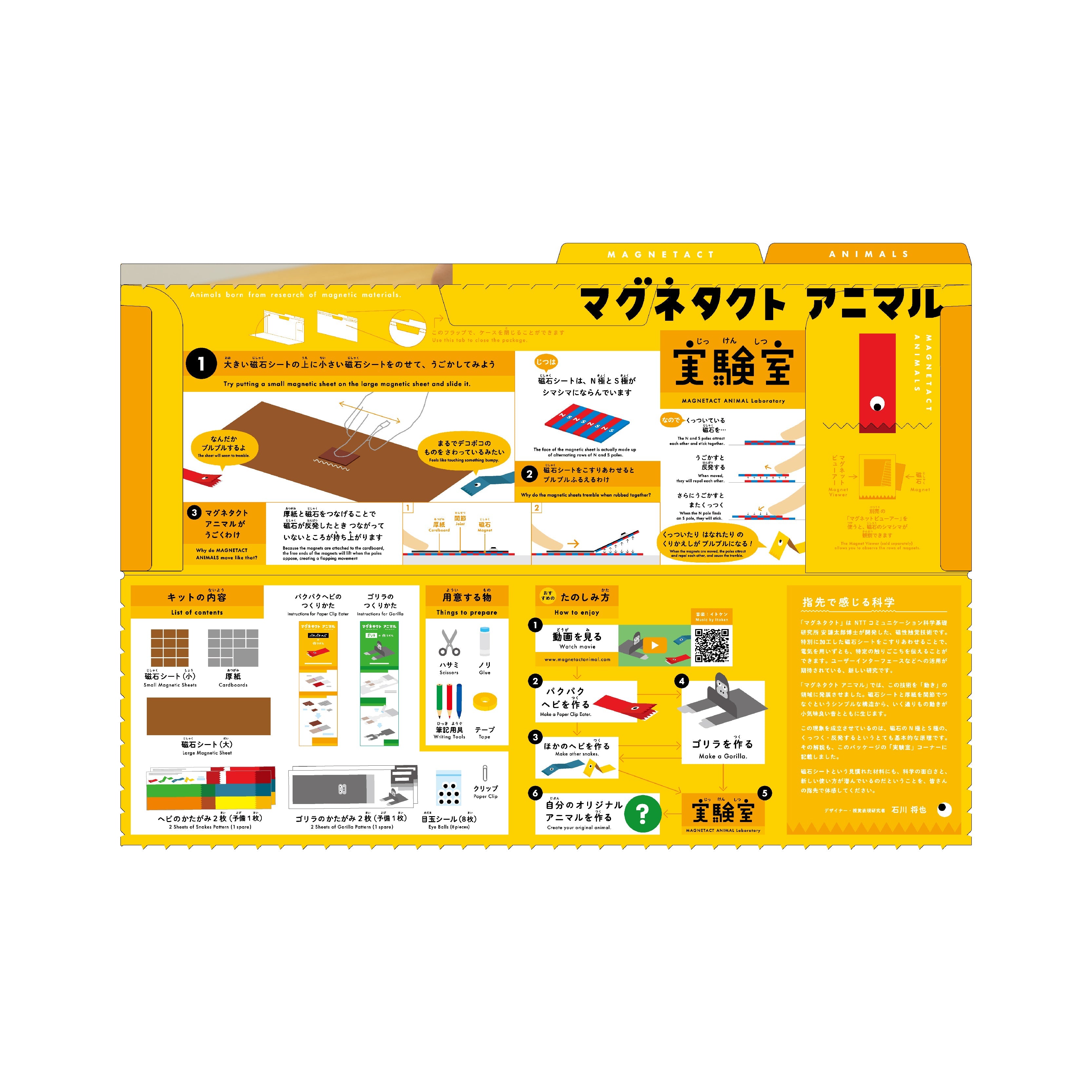 MAGNETACT ANIMALS
Animals born from research of haptic feedback using magnetic sheets.
By attaching magnets and cardboard, the free ends of the magnets will lift when the poles oppose, creating a flapping movement.

This product uses the research results of NTT Communication Science Laboratories (Magnetact®).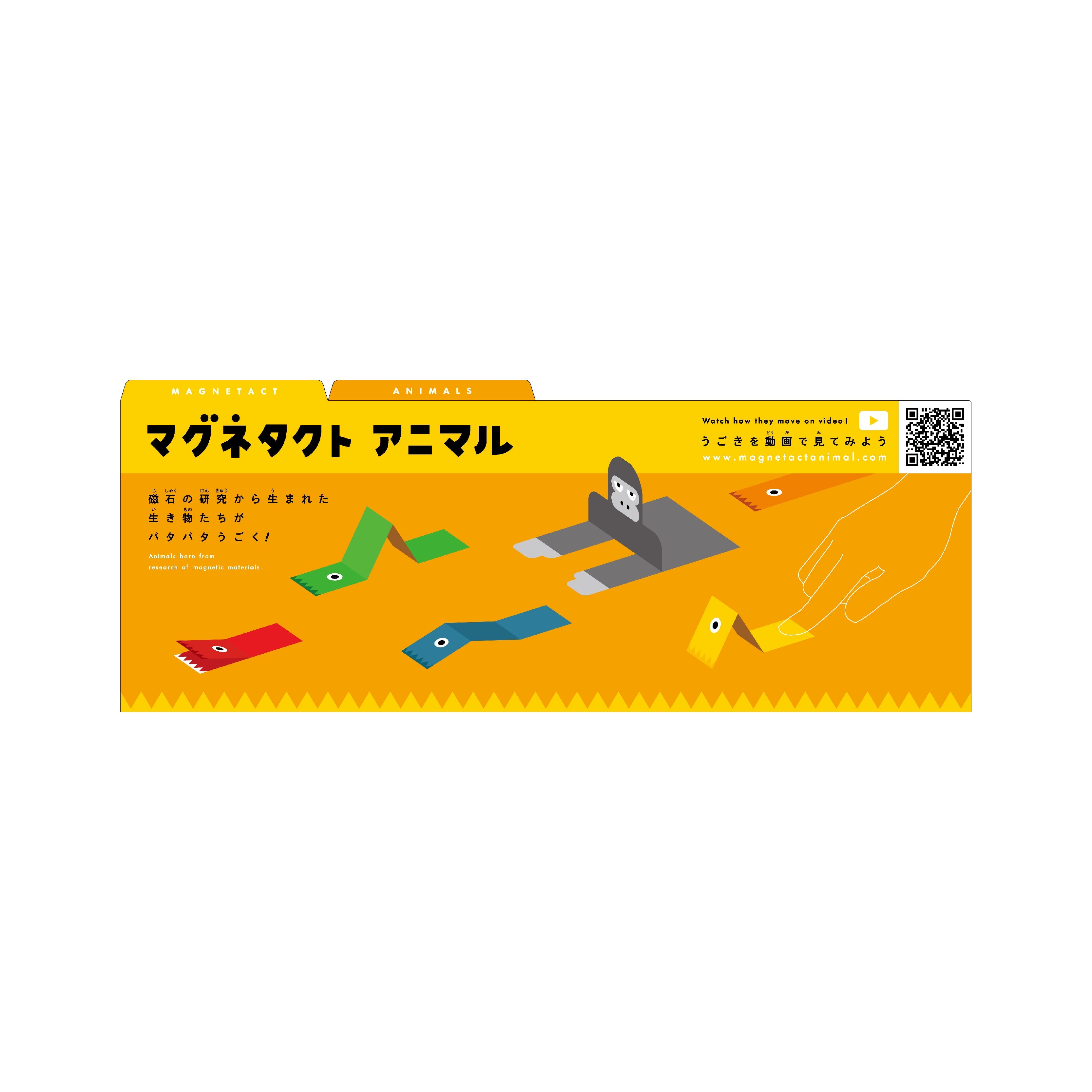 Main body paper
NEW vision, fine paper, NS ball
content
・How to make pakupaku snake
・ 2 snake katagami (1 spare)
・How to make a gorilla
・2 gorilla katagami (1 spare)
・12 magnet sheets (small), 1 magnet sheet (large)
・12 cardboard (small), 1 cardboard (large), 8 eyeball stickers
・1 clip

Note
Planning and production: Yoshida Kazuho (coil)

*The magnetic force of the magnet sheet may weaken if a strong magnet is brought close to it.
COMMENT
WATABE Chiharu
Even though it's a simple mechanism, I can't help but exclaim, "Wow!" Small children seem to be more happy, but college students were also happy to clap their hands.