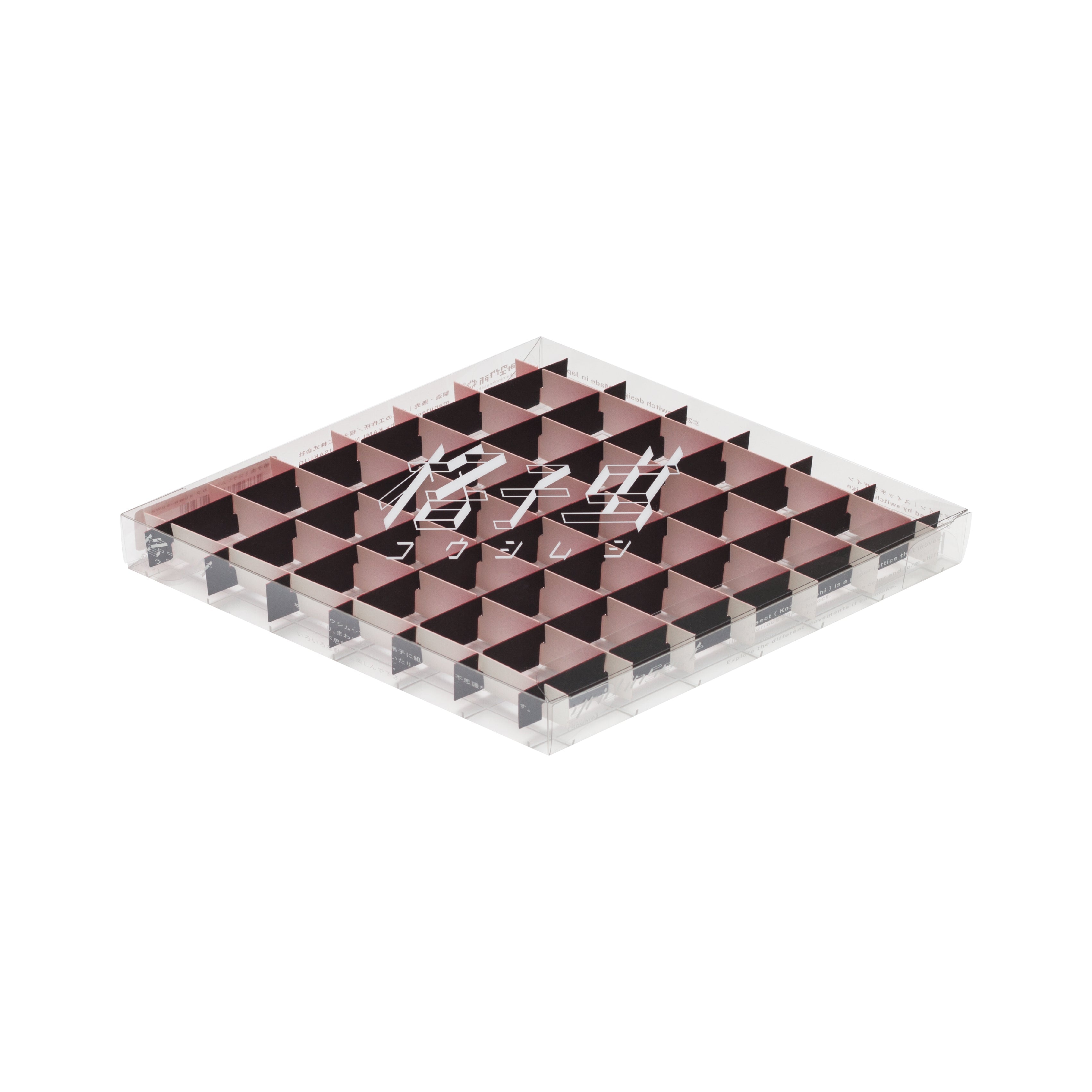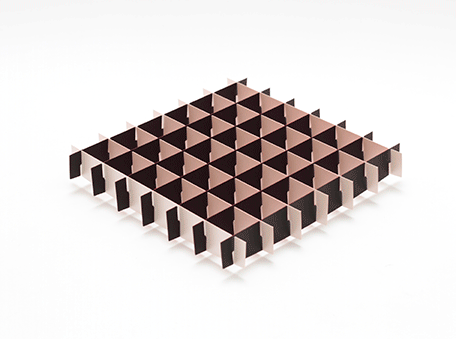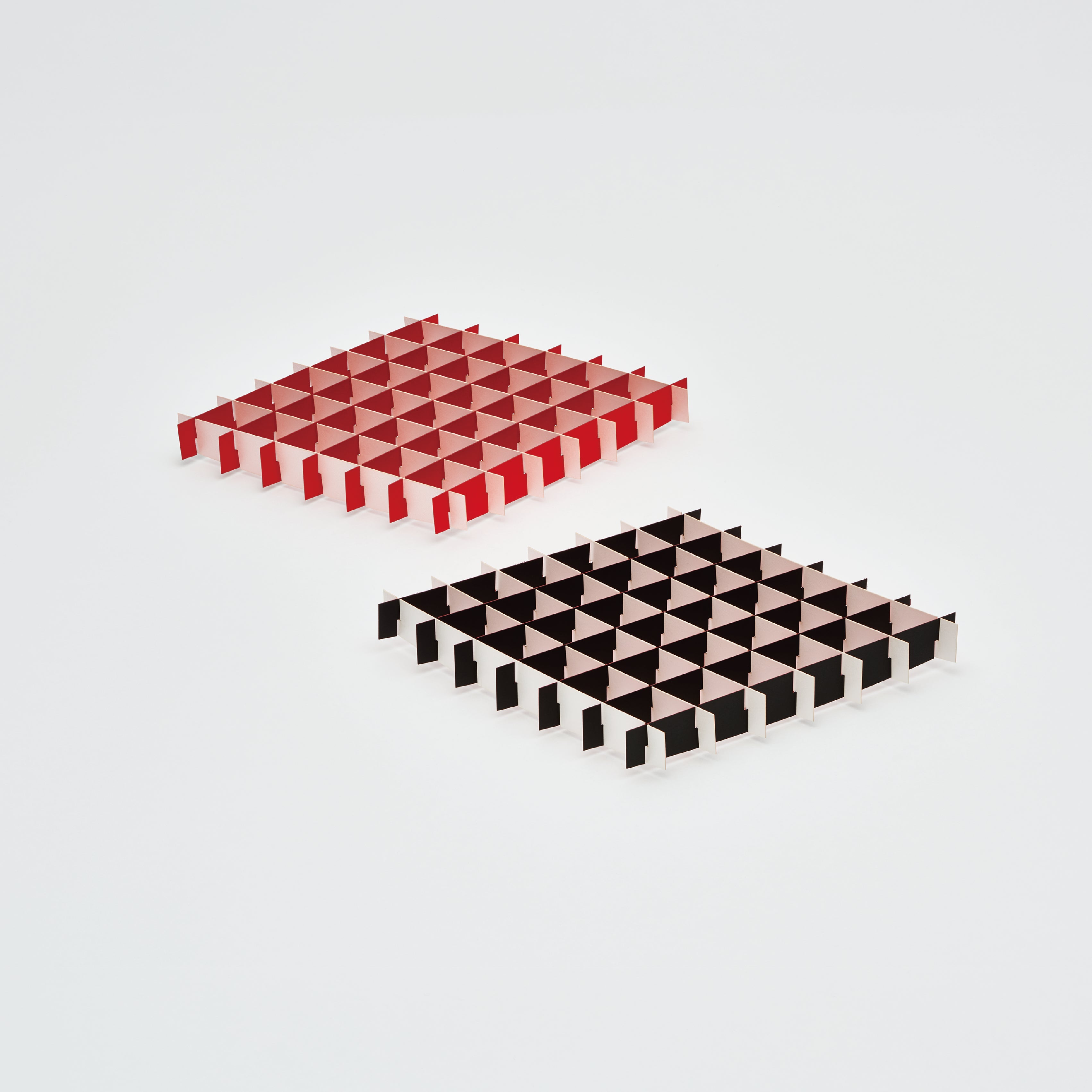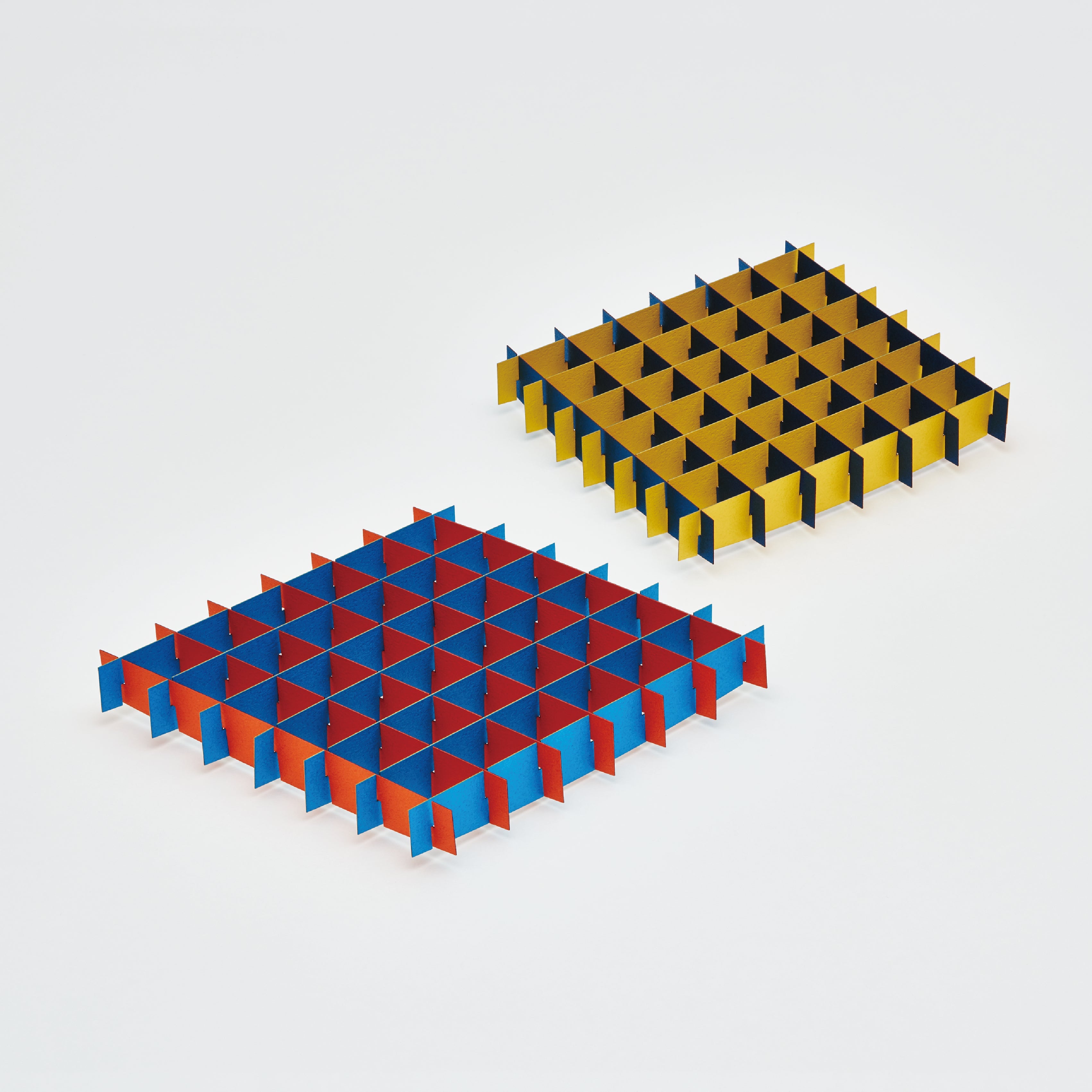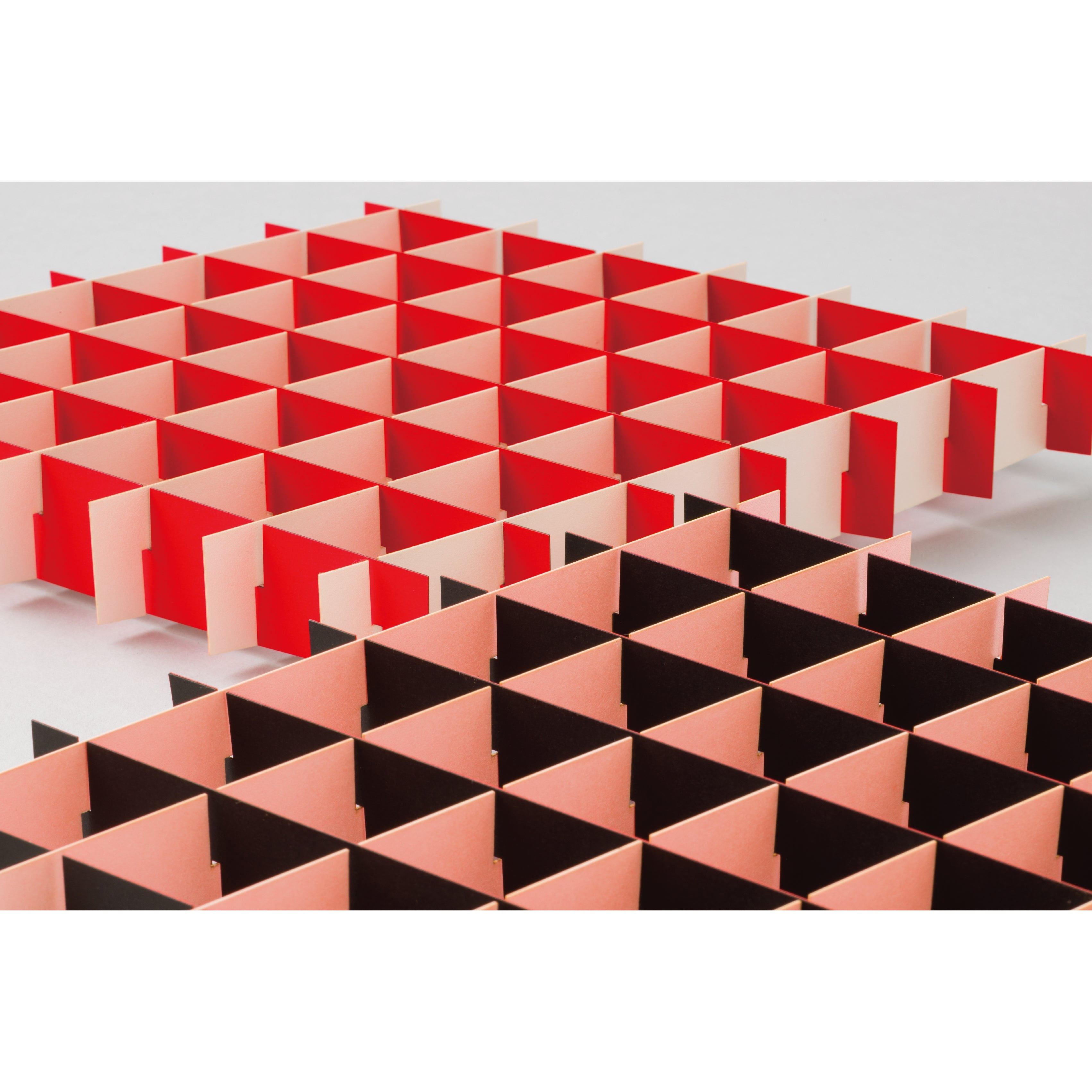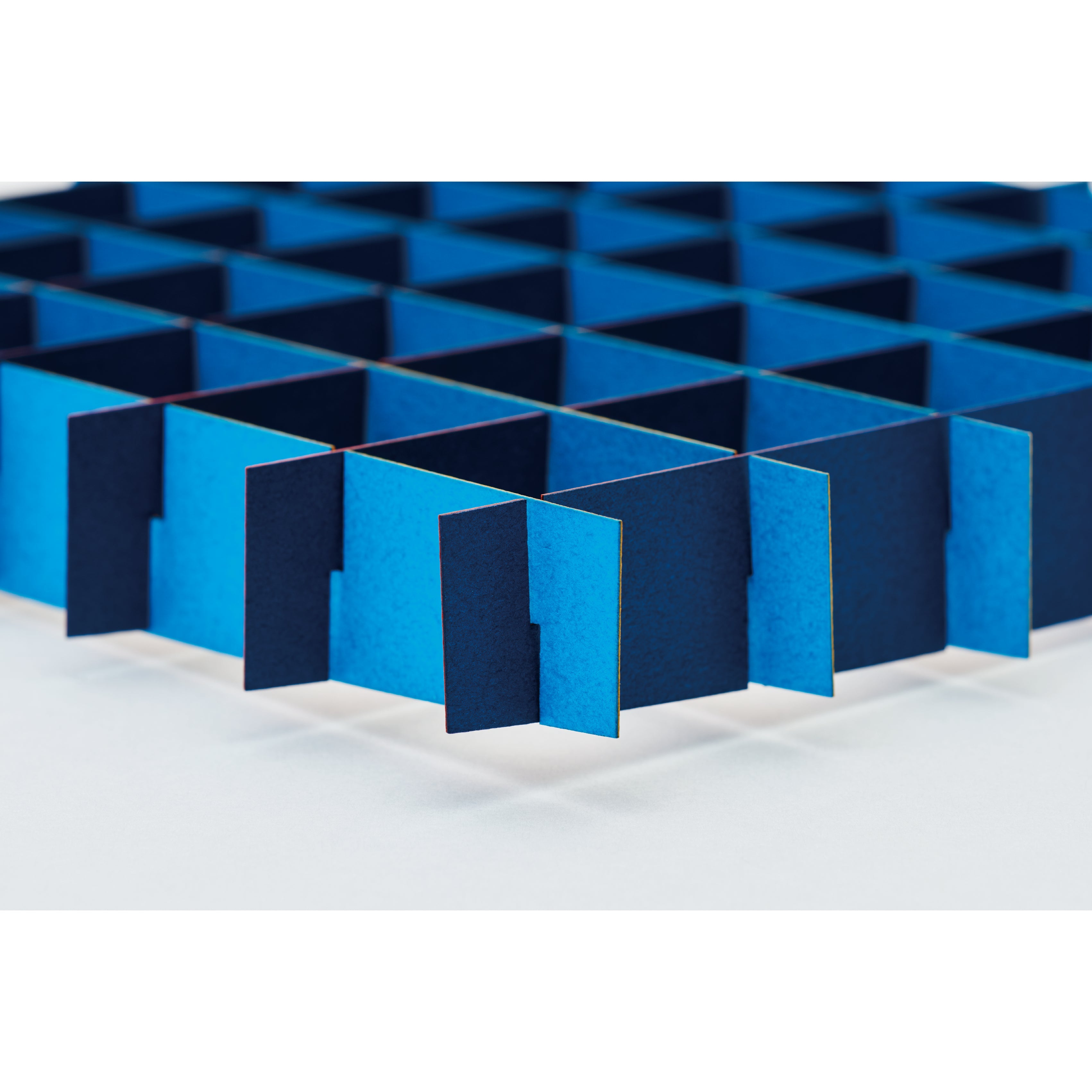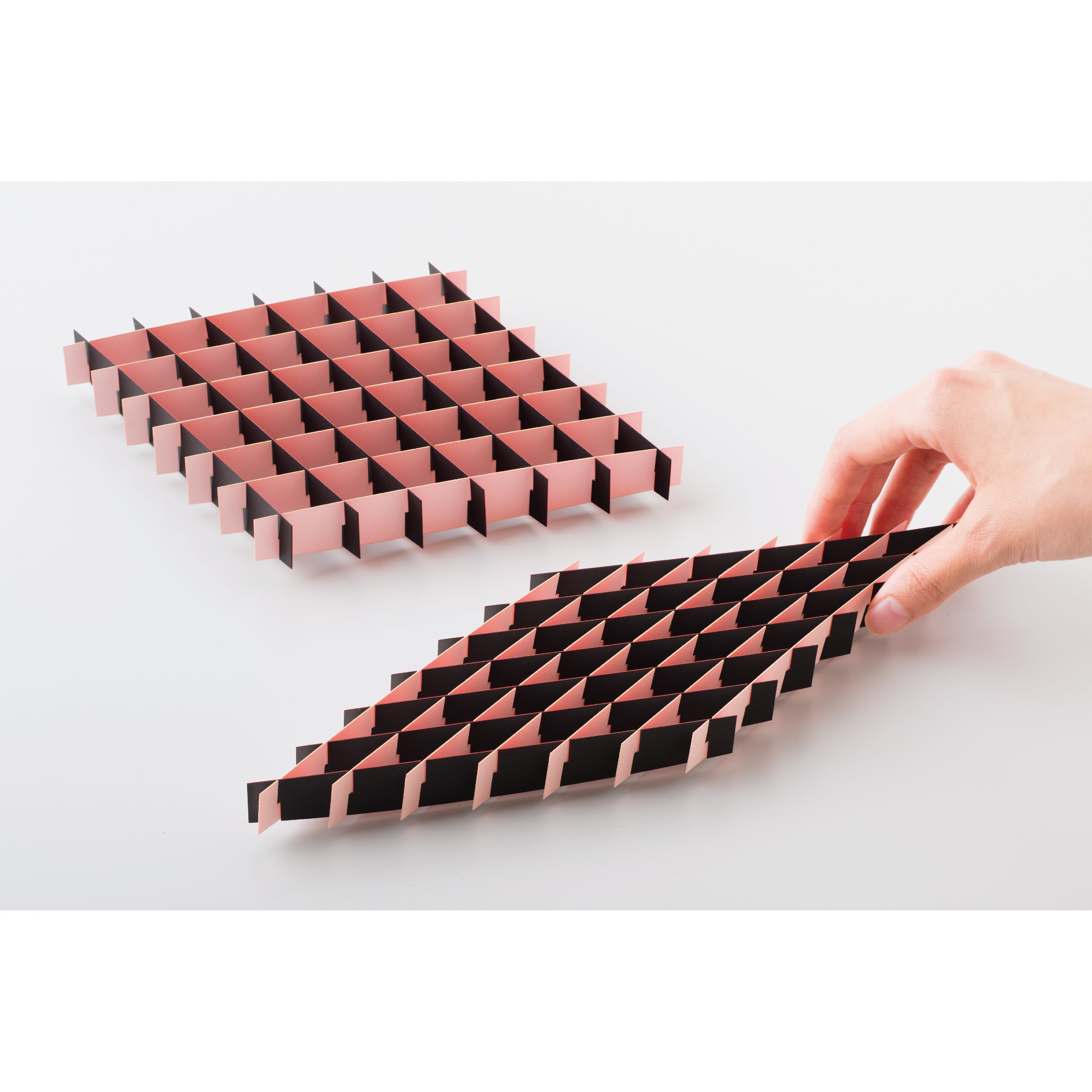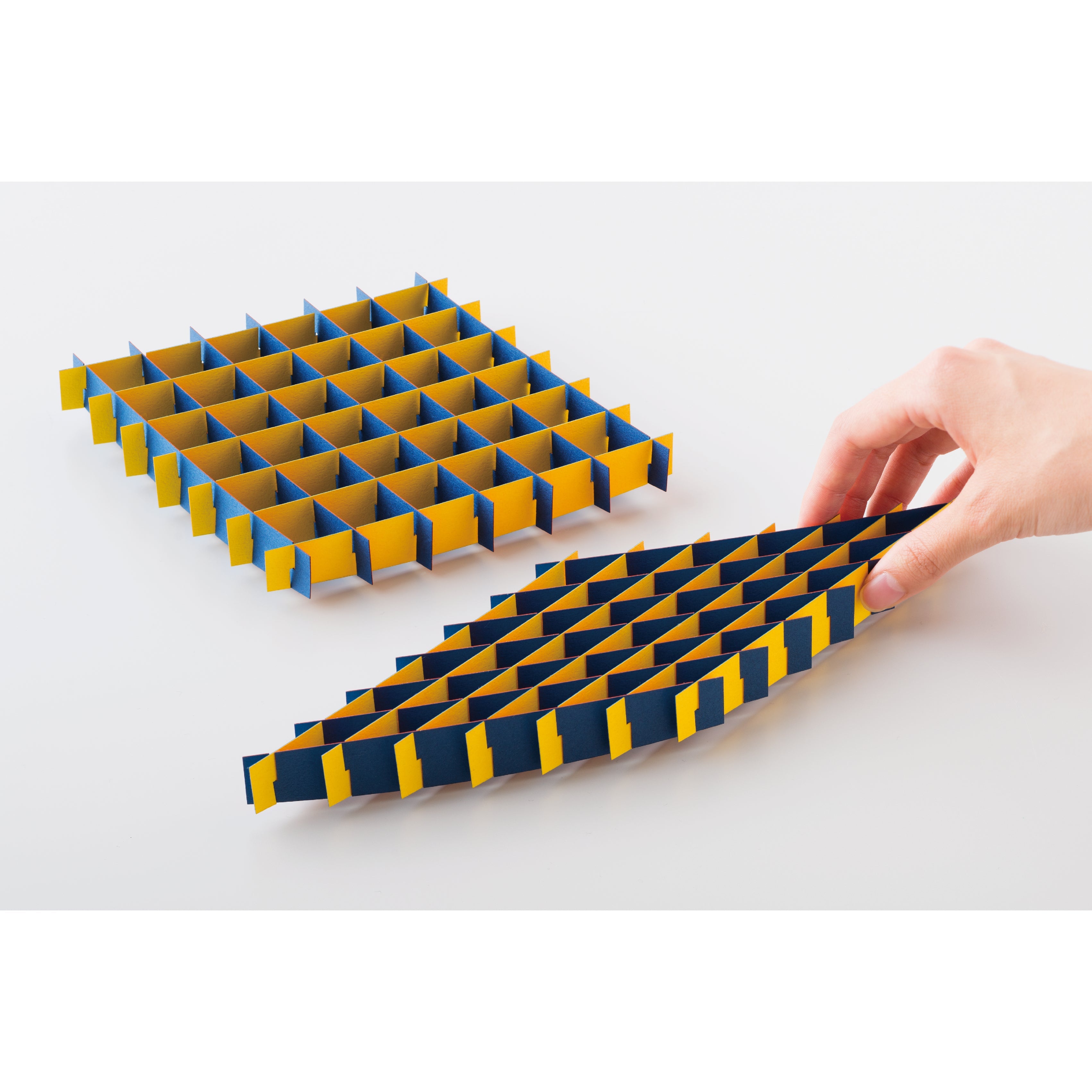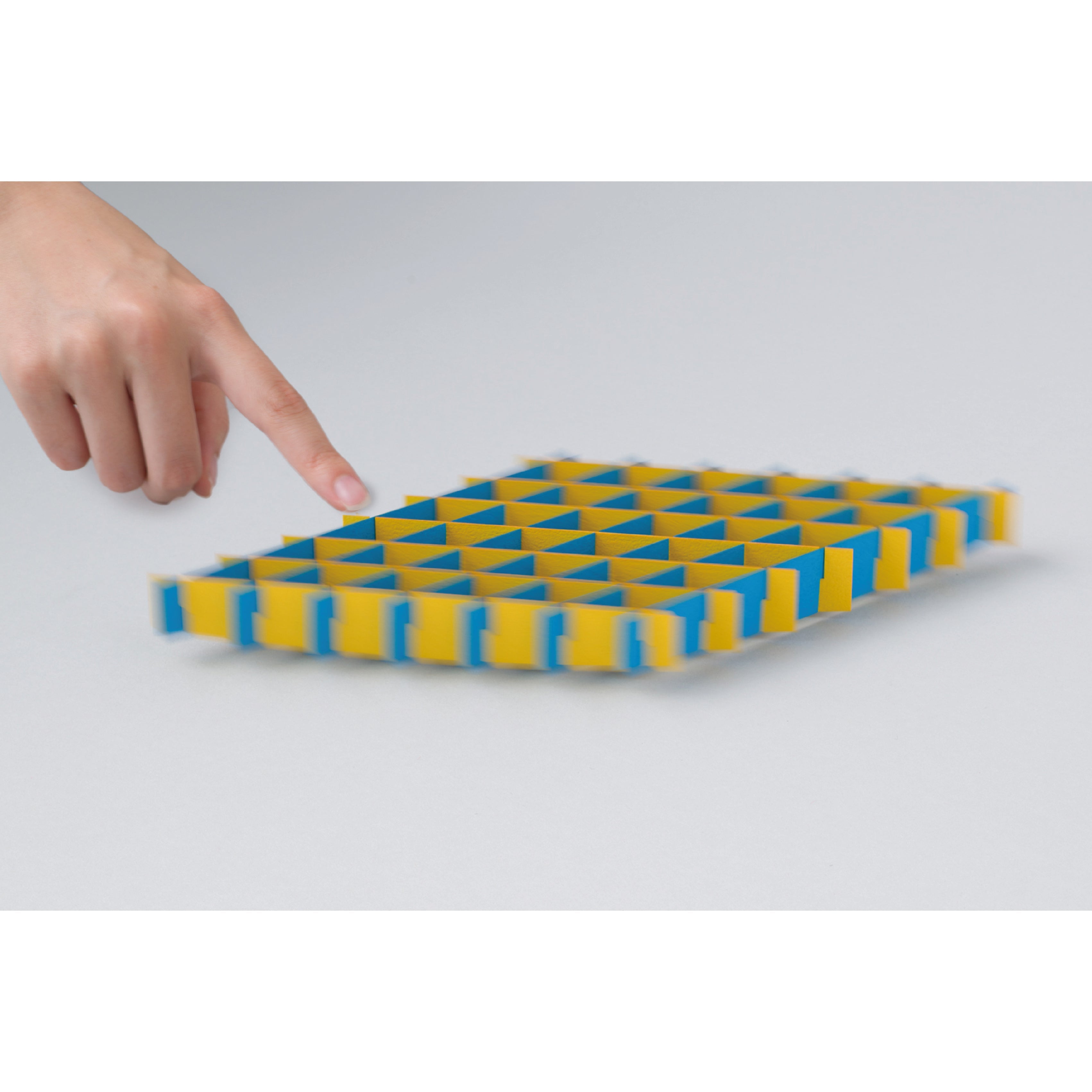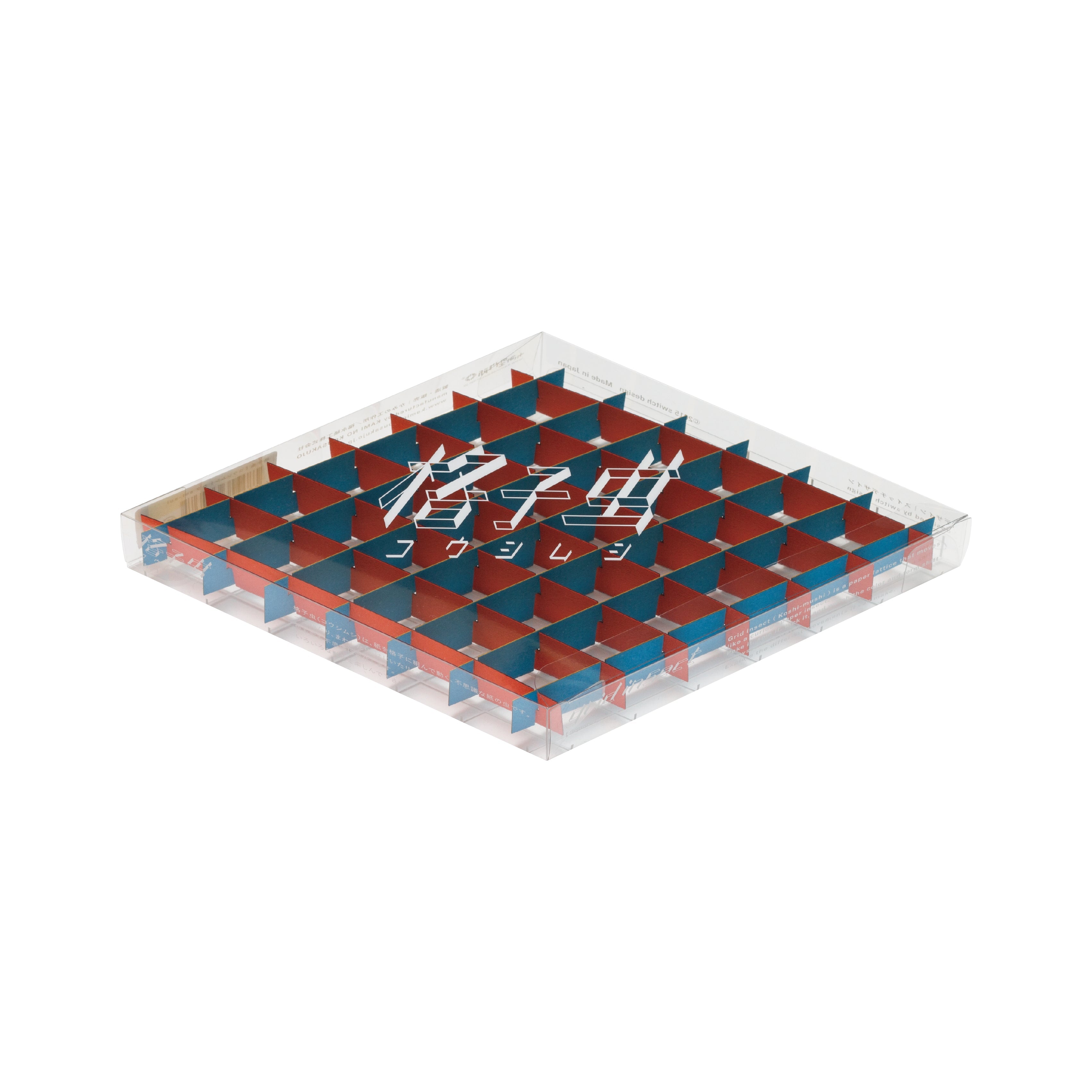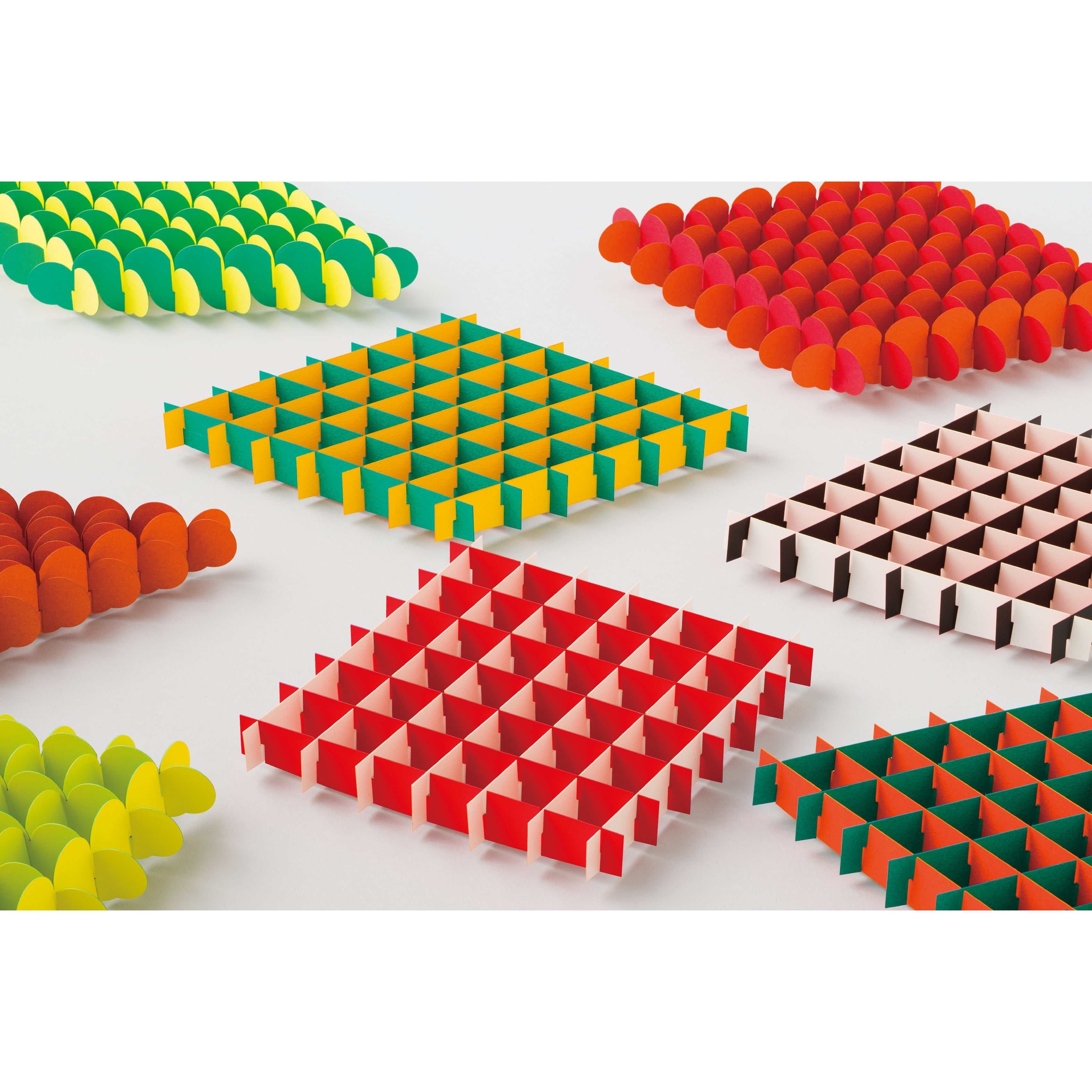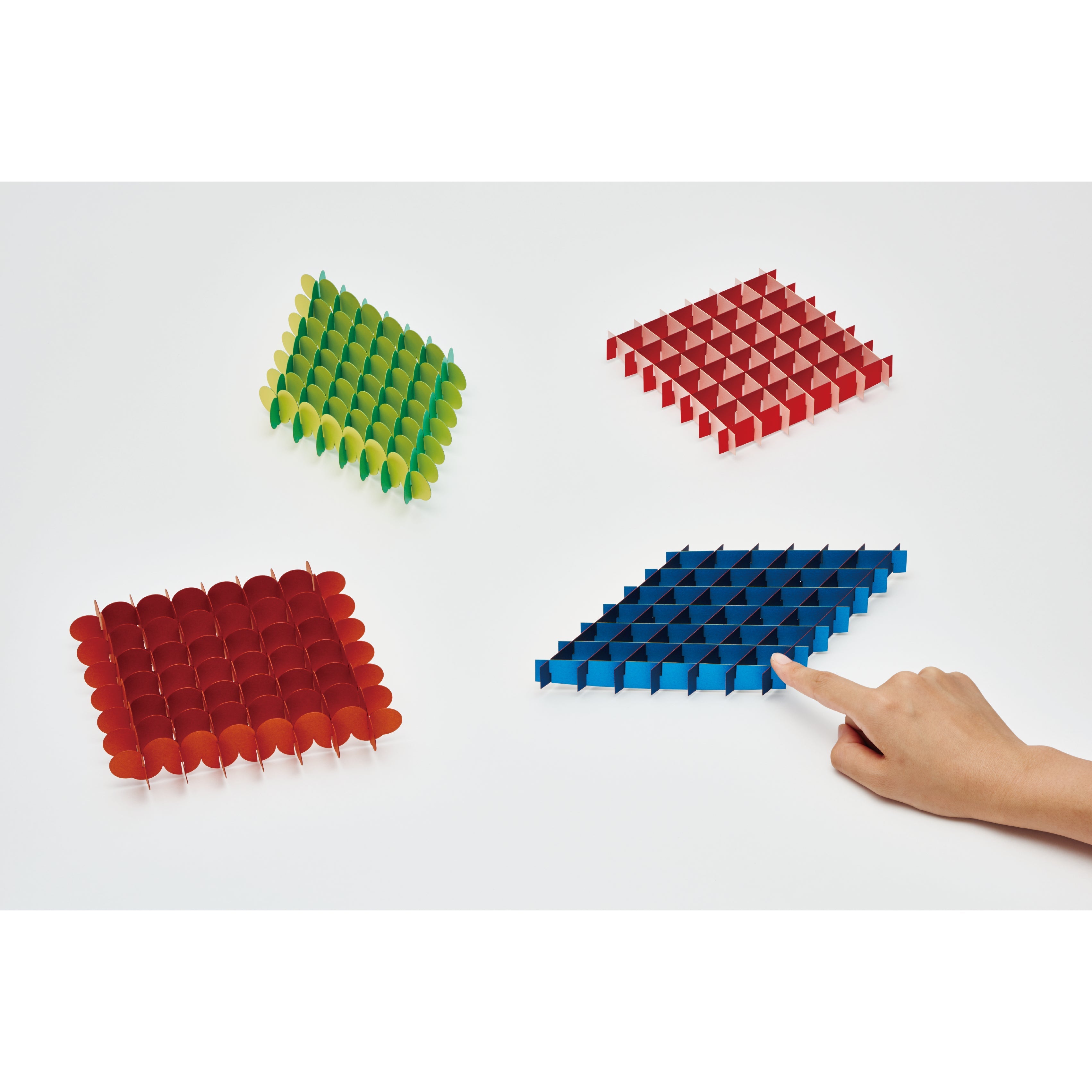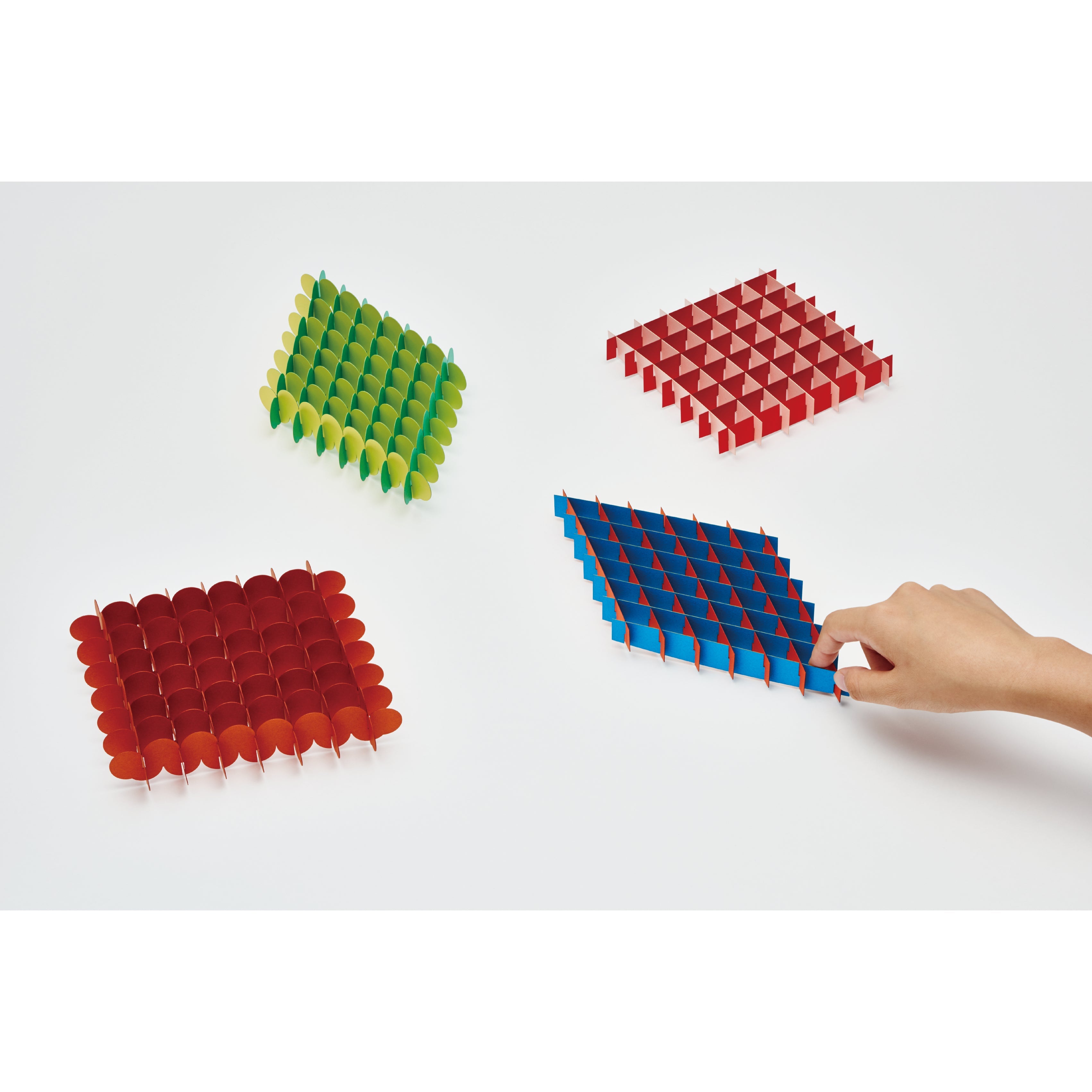 Grid insect Square 
Grid insect (Koshi-mushi) is a paper lattice that moves like a curious paper insect.
Poke it, spin it, flick it, and watch the color and form shift in mysterious ways.
Explore the different movements it can make.
variation:Round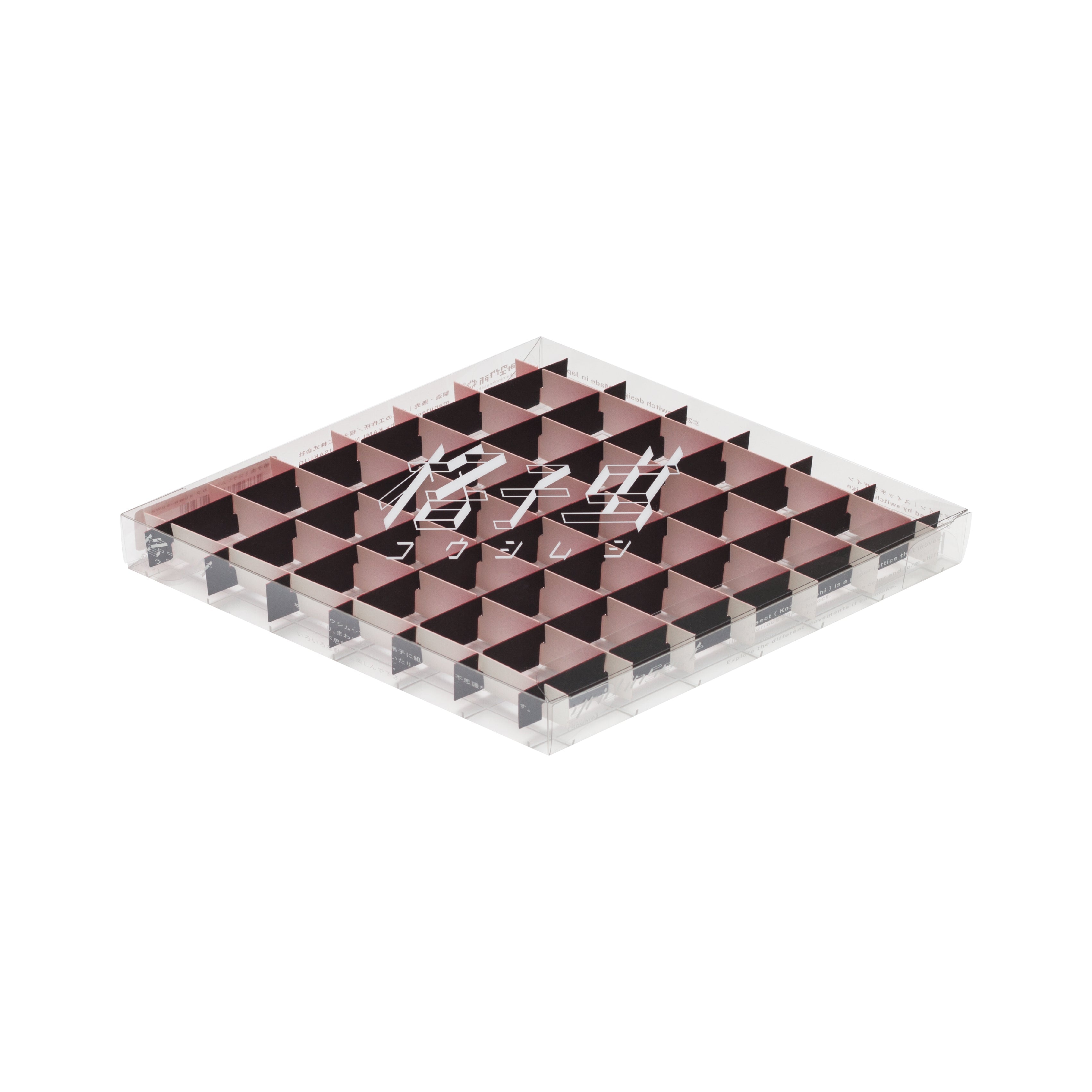 COMMENT
MIYAMAE Yoshiyuki
A gem of a product that makes excellent use of the characteristics of paper!