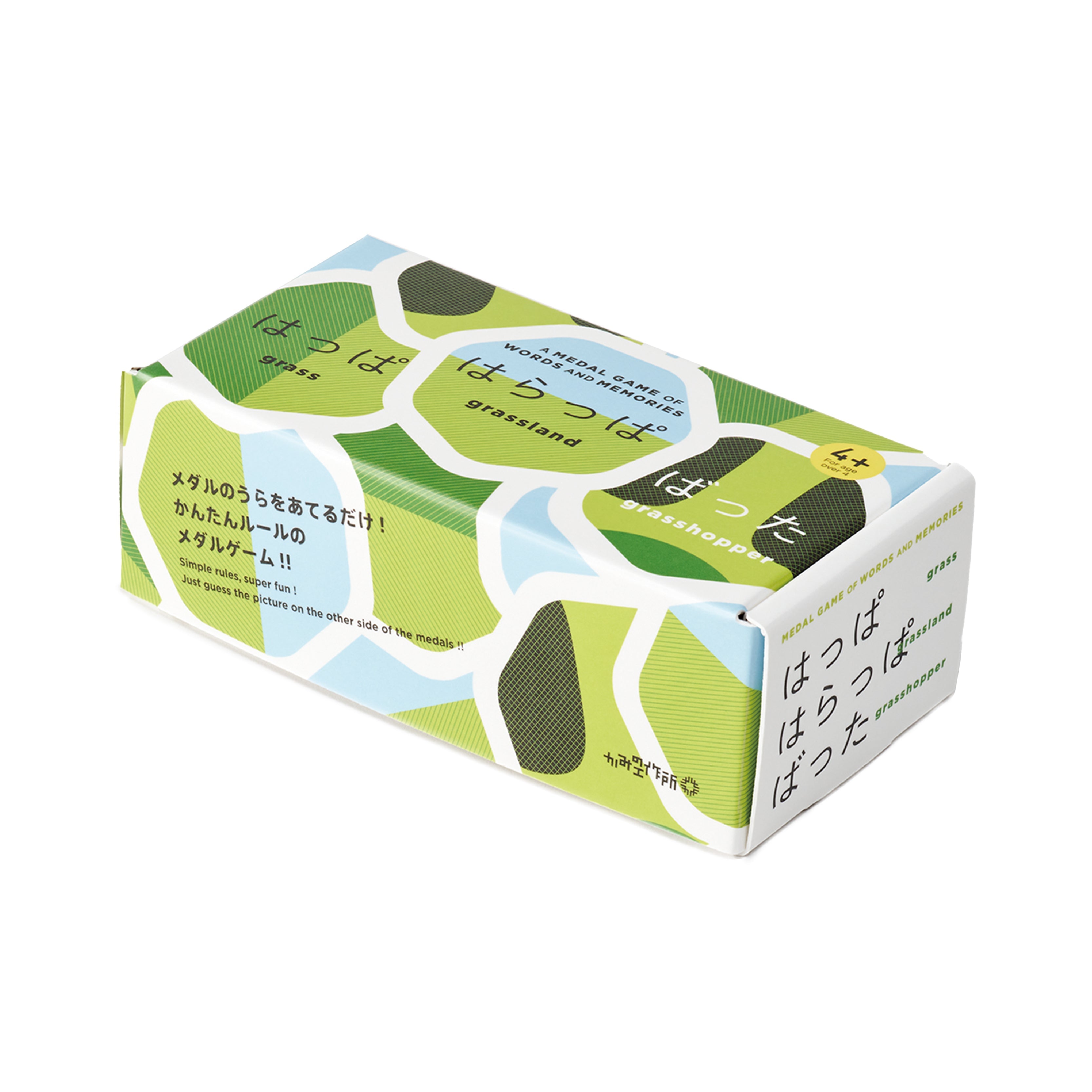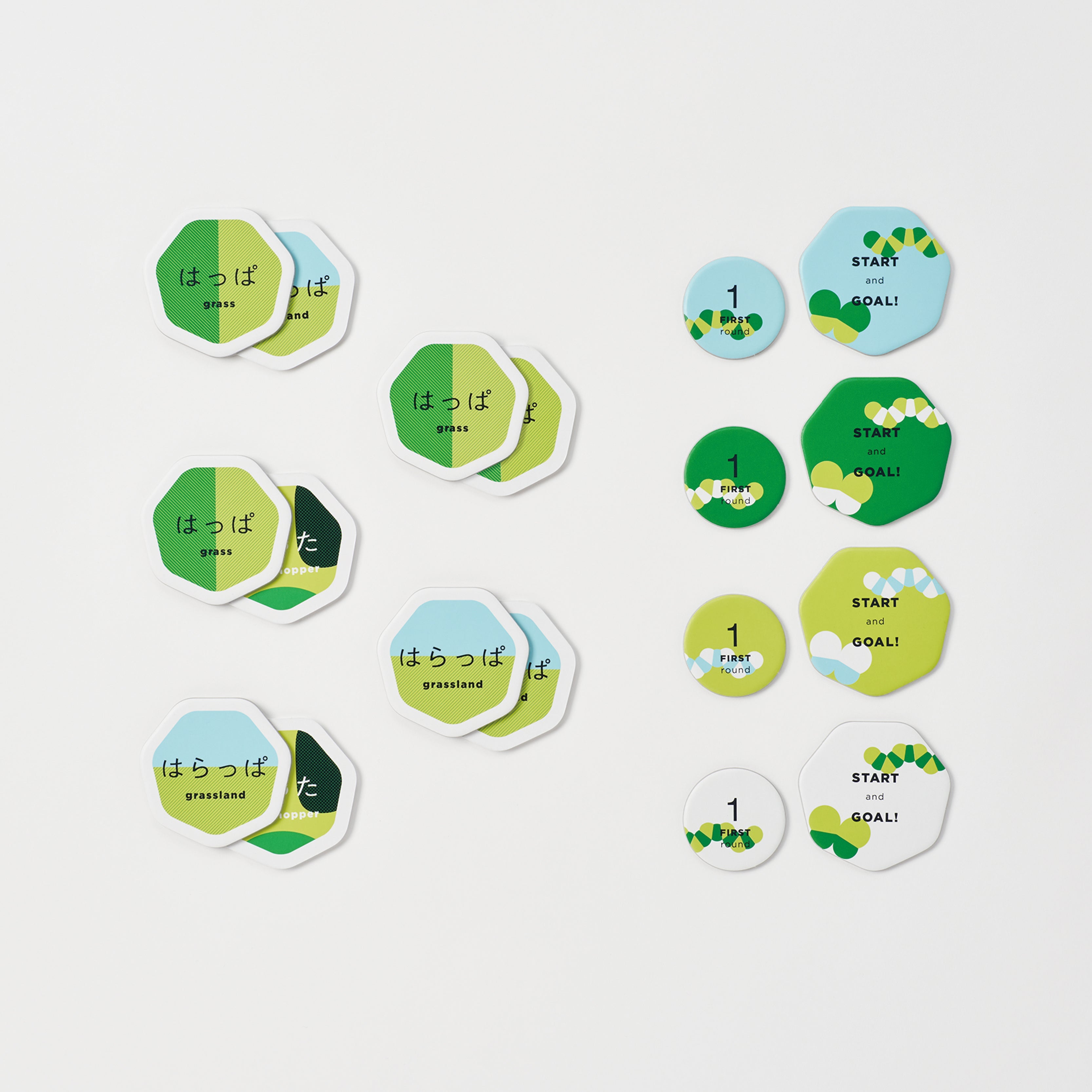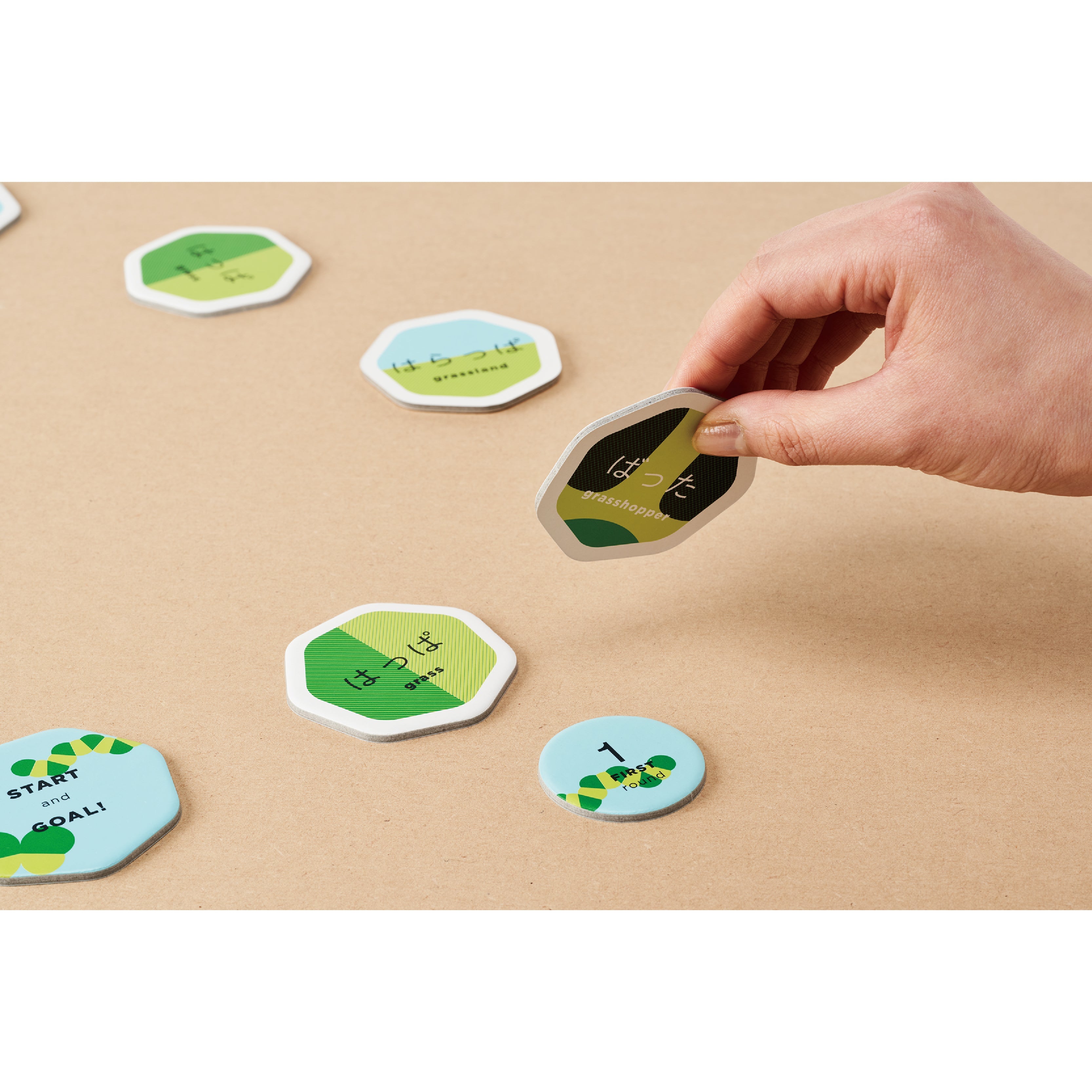 grass grassland grasshopper
"grass grassland grasshopper" is a racing game where memory is the key to playing with 5 types of medals. It is a very simple rule to guess the letters written on the back.
The medals are made of durable, ultra-thick paper, and are easy to turn even with small hands, making them ideal for children's first games.
The frustration of not being able to move forward, and the feeling of being able to understand everything halfway through!
"Eh, what's behind this medal I made a mistake earlier?!" It's a game that both children and adults can enjoy together.

---