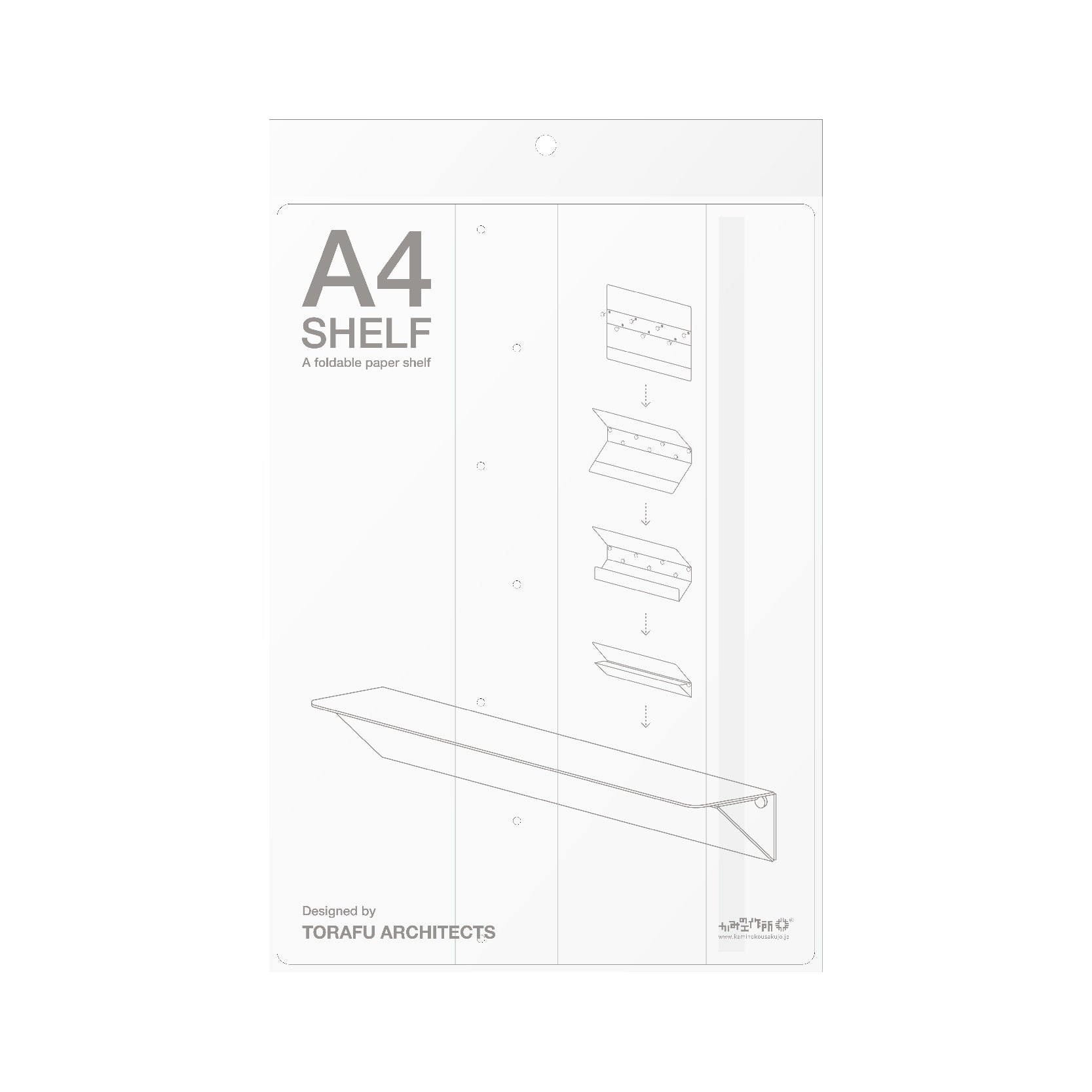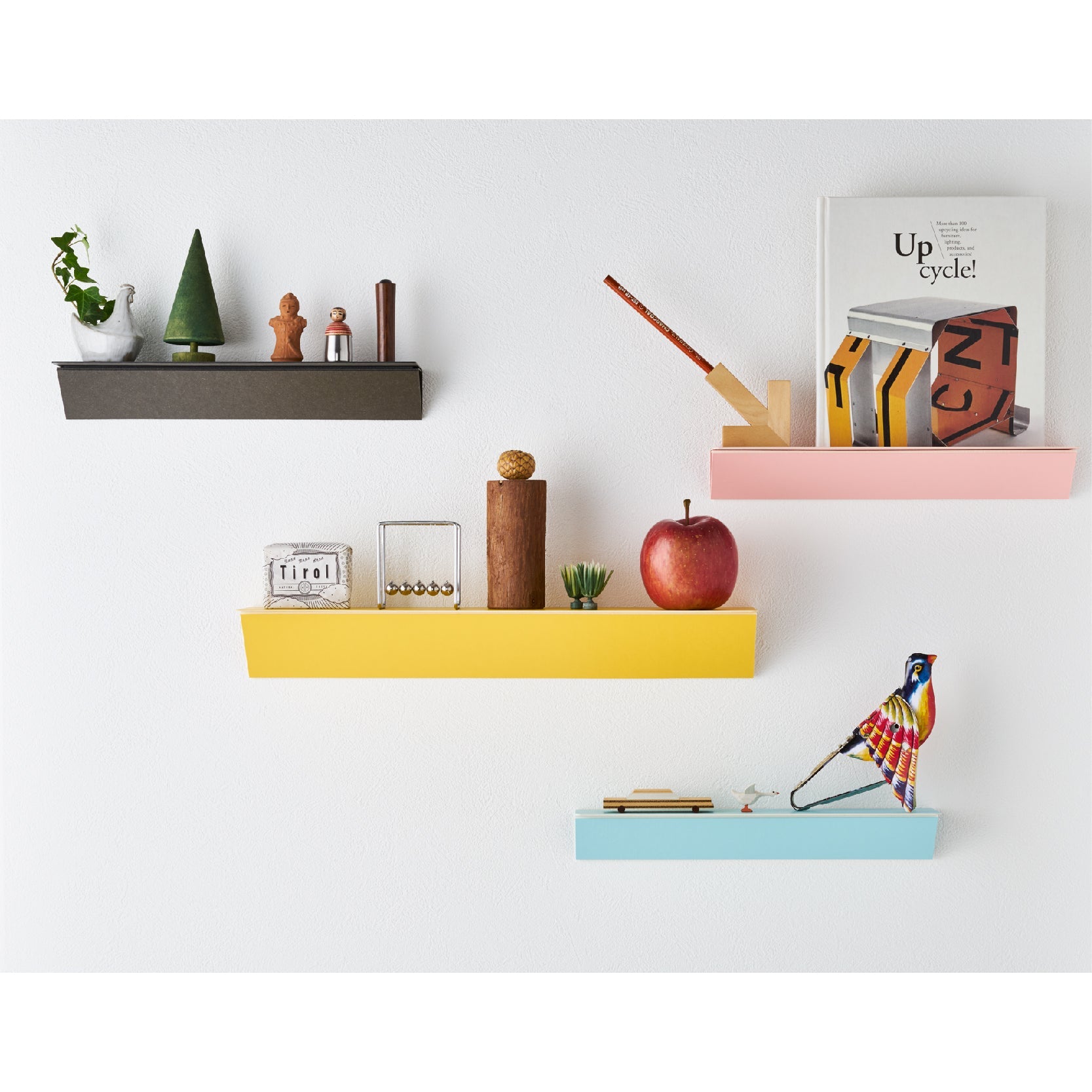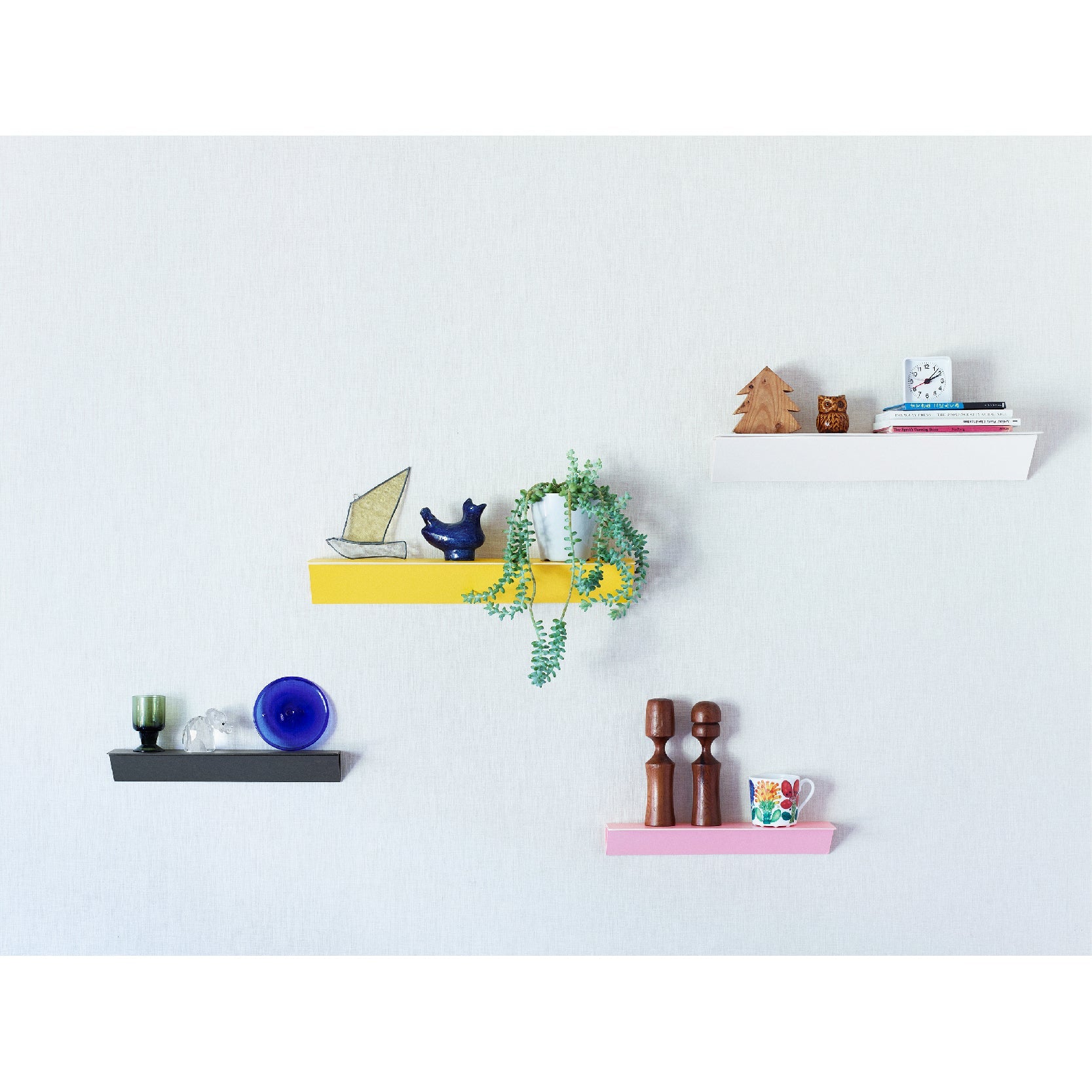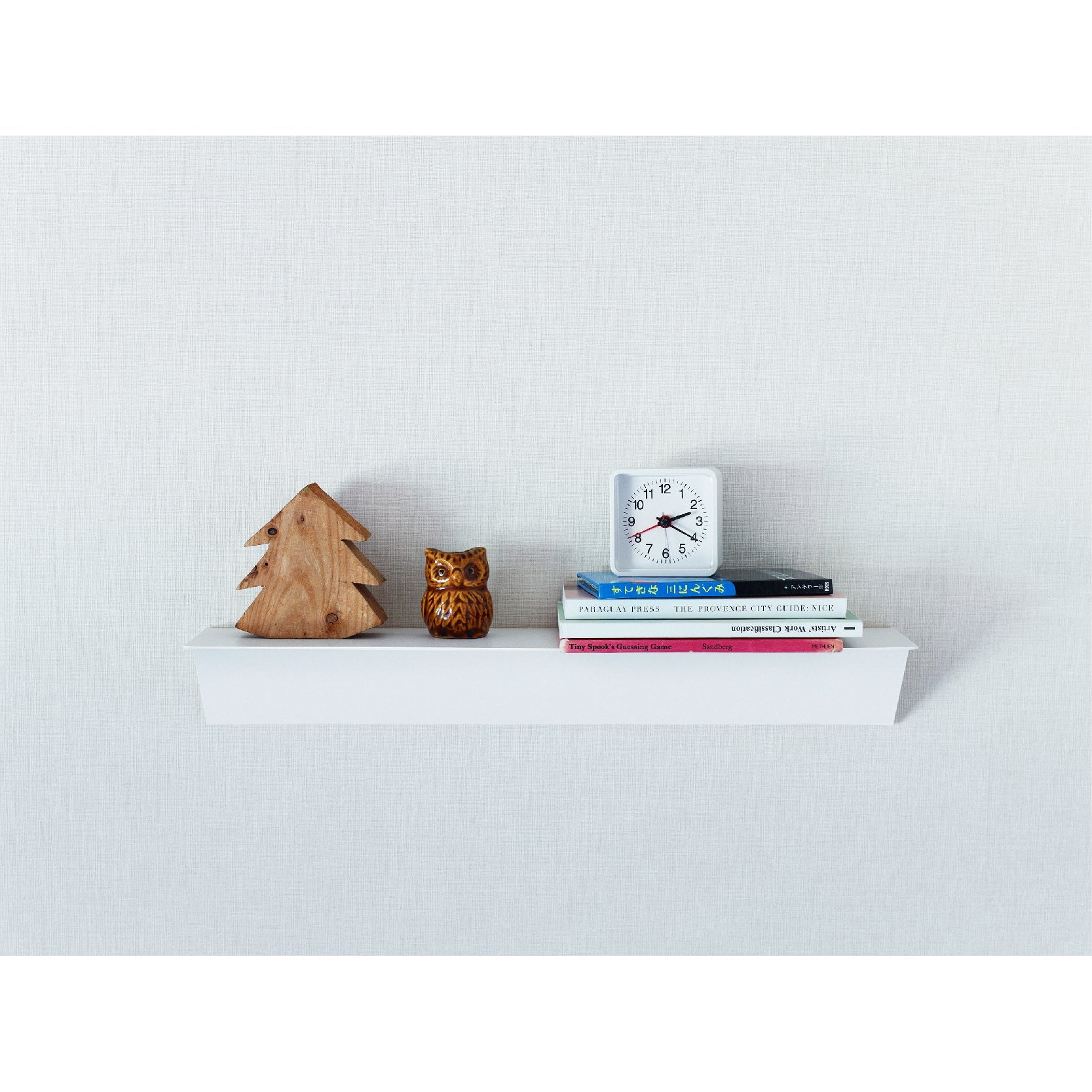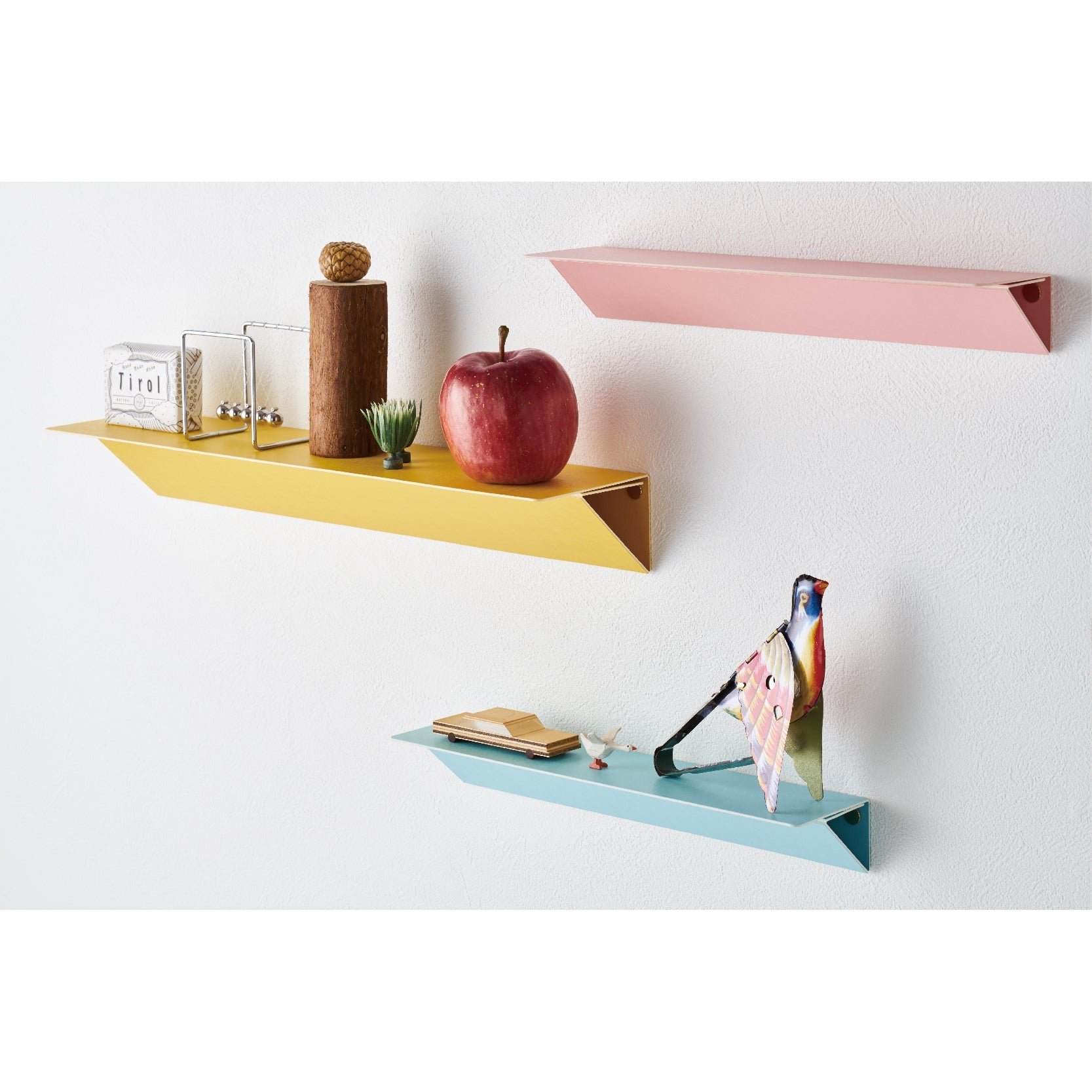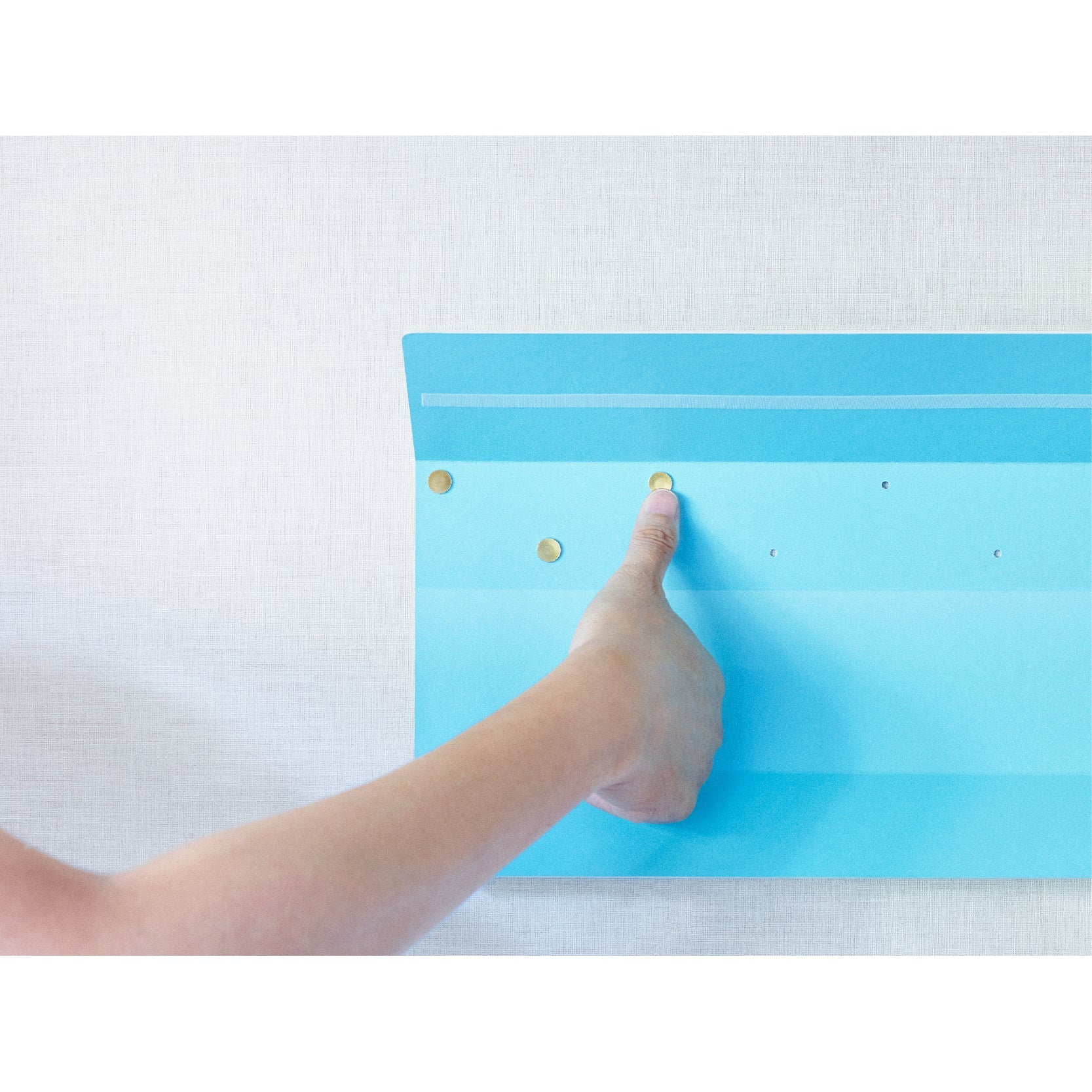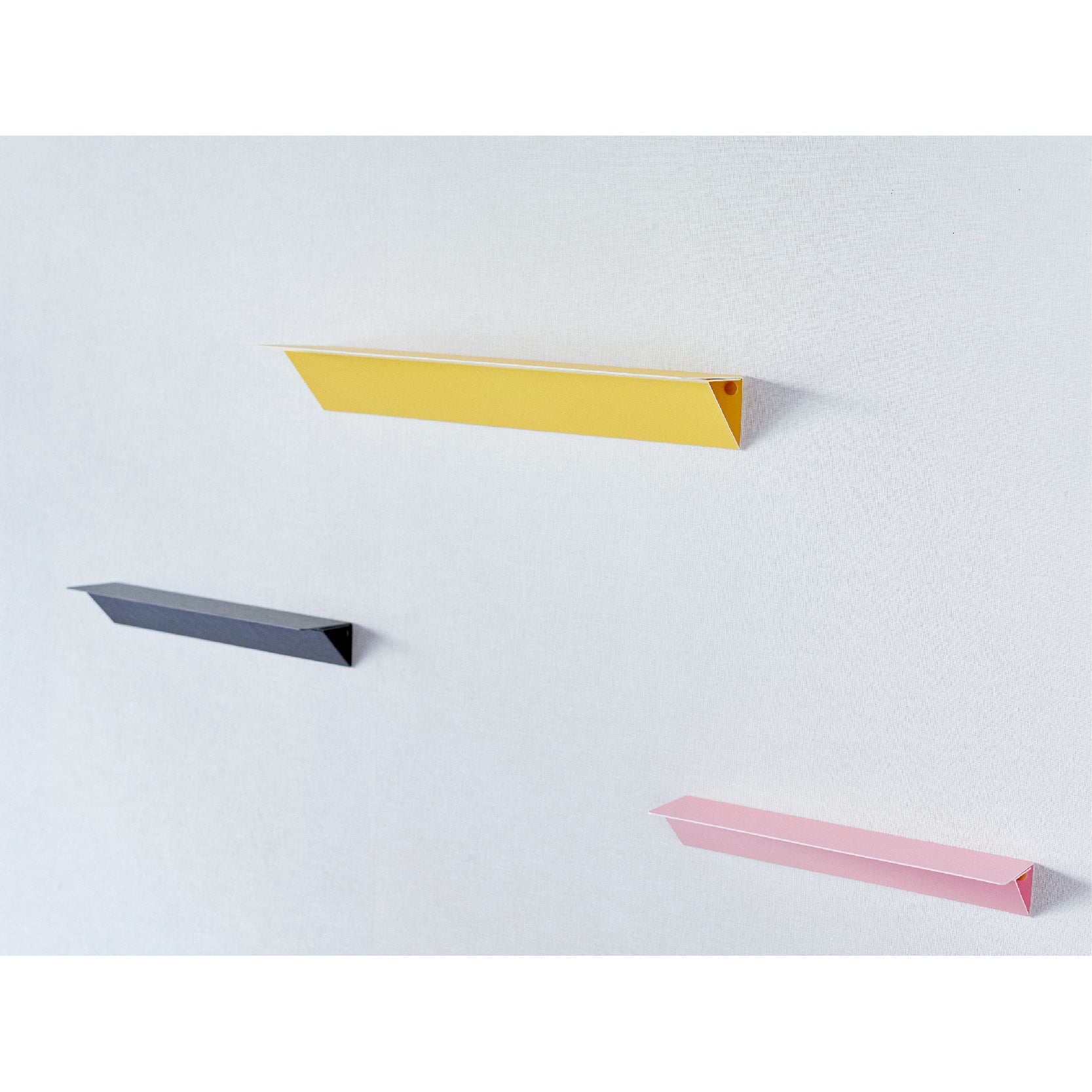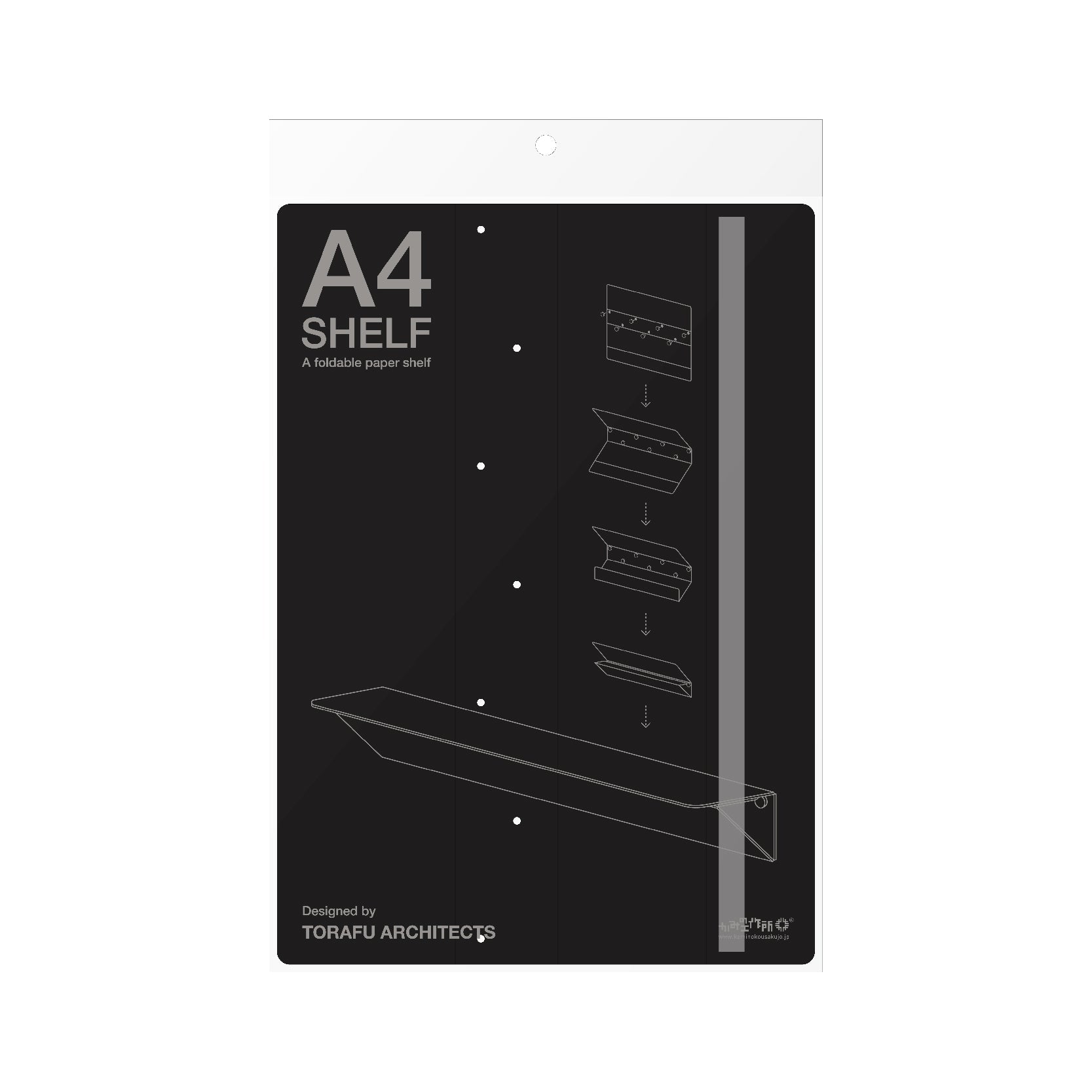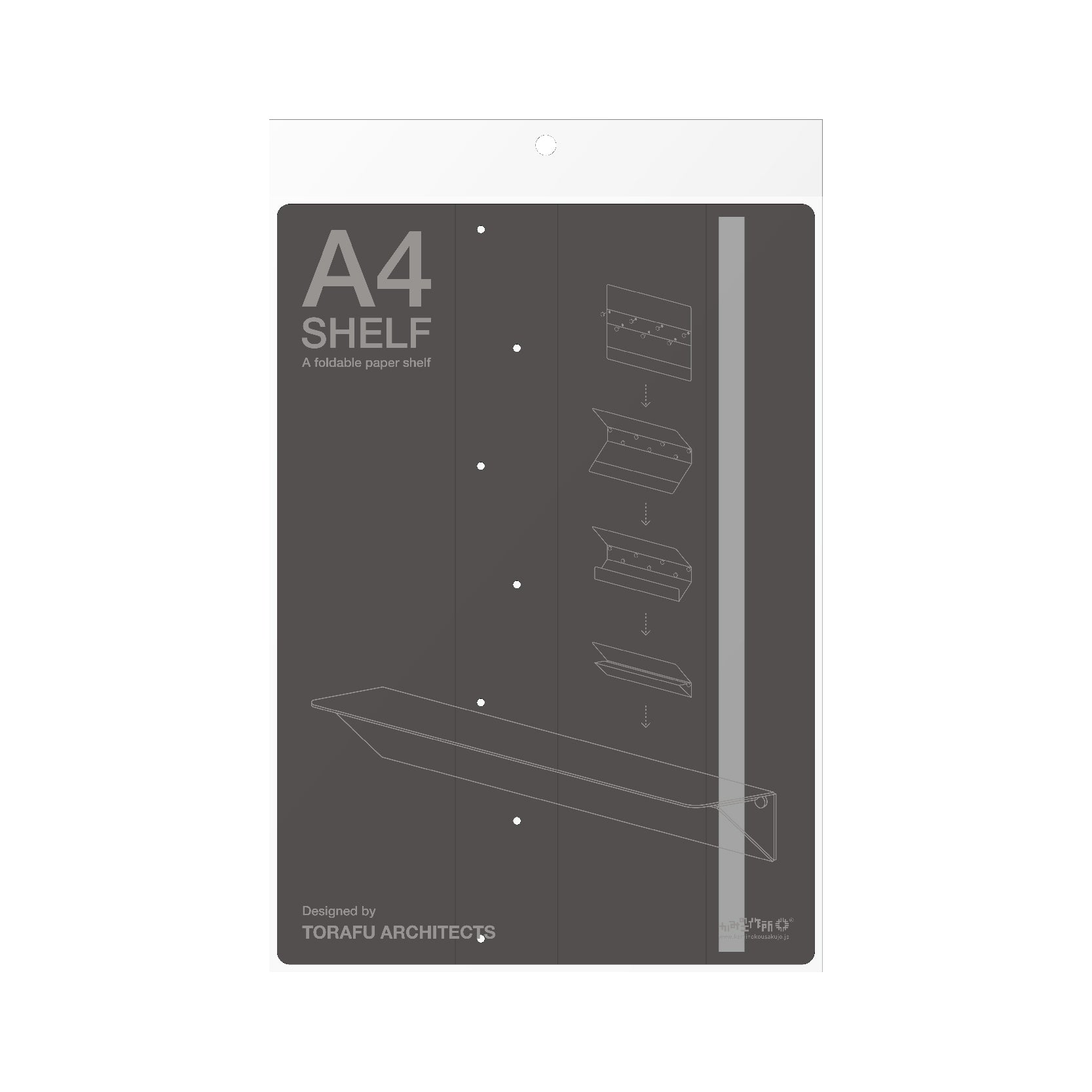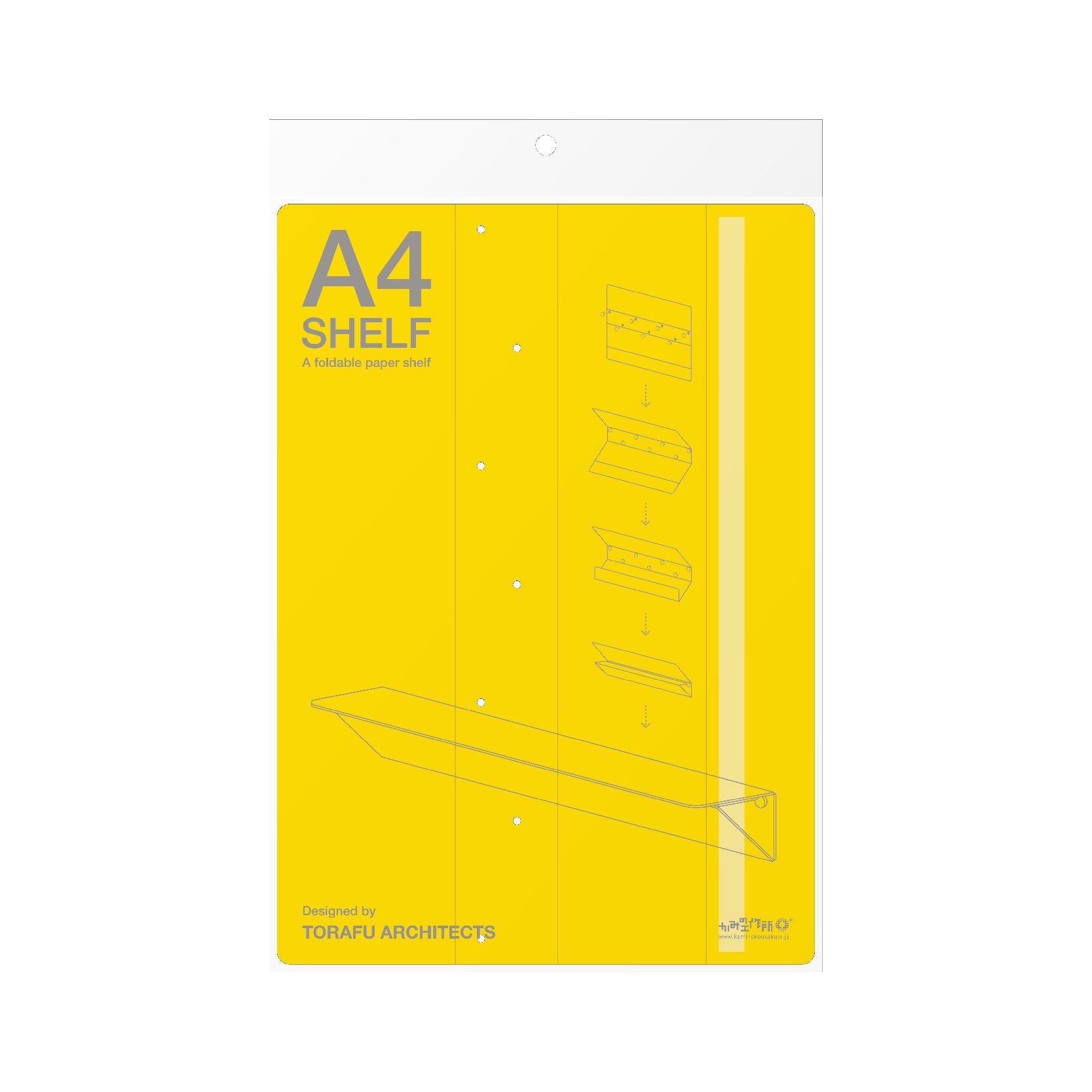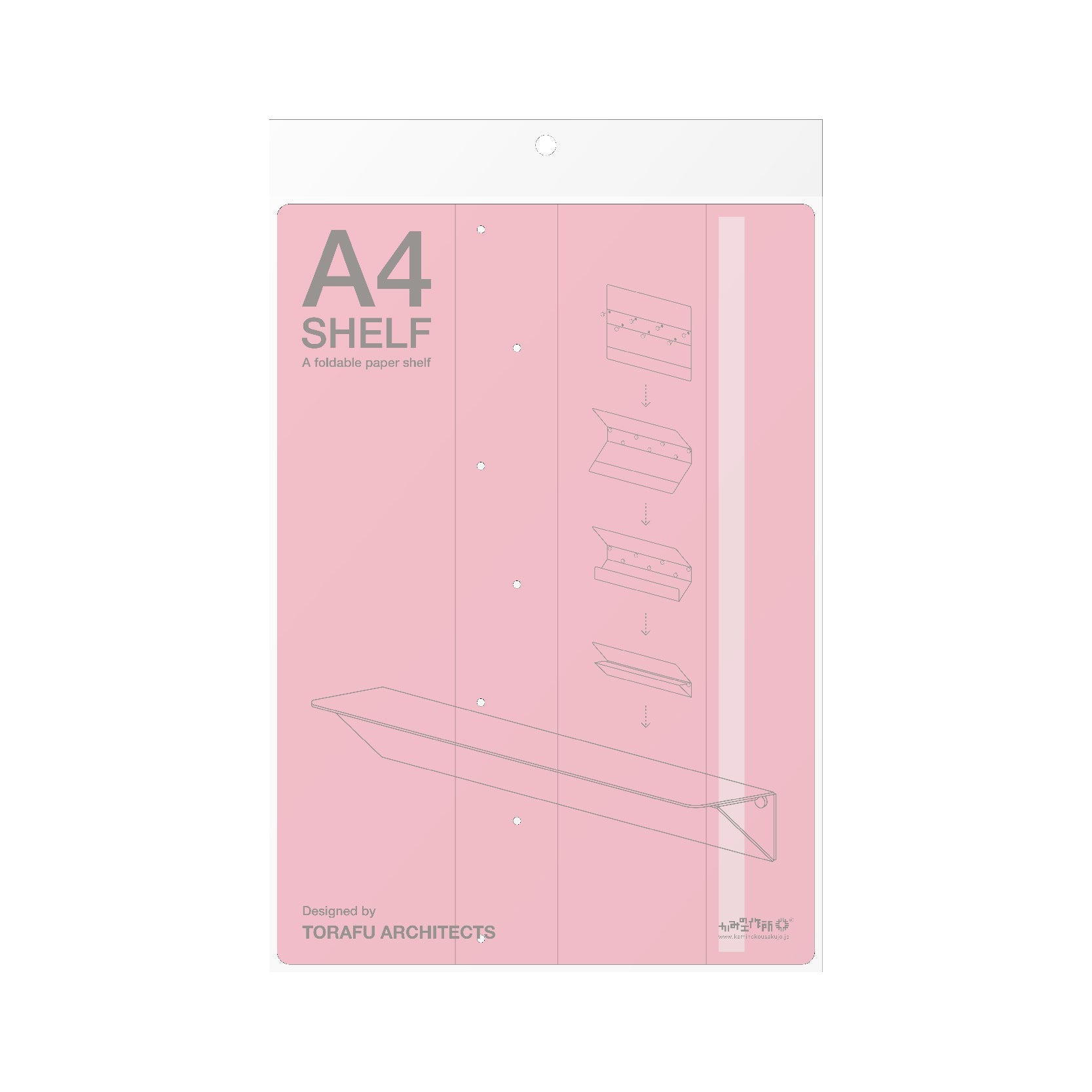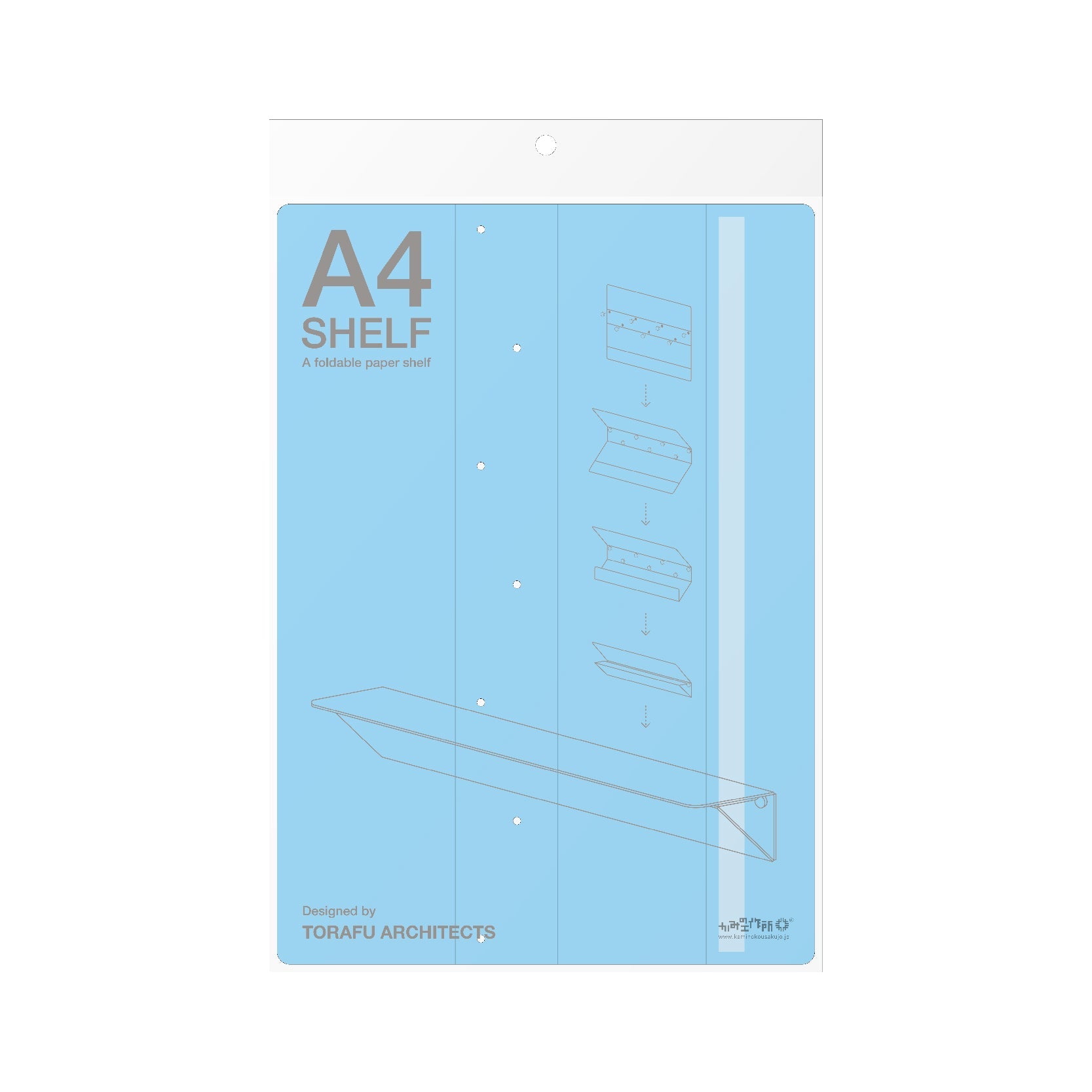 A4 SHELF
A4 size paper-based board folded into a durable and rigid shelf that can be easily attached to the wall with drawing pins. Perfect for displaying or organizing small objects.

variation:A3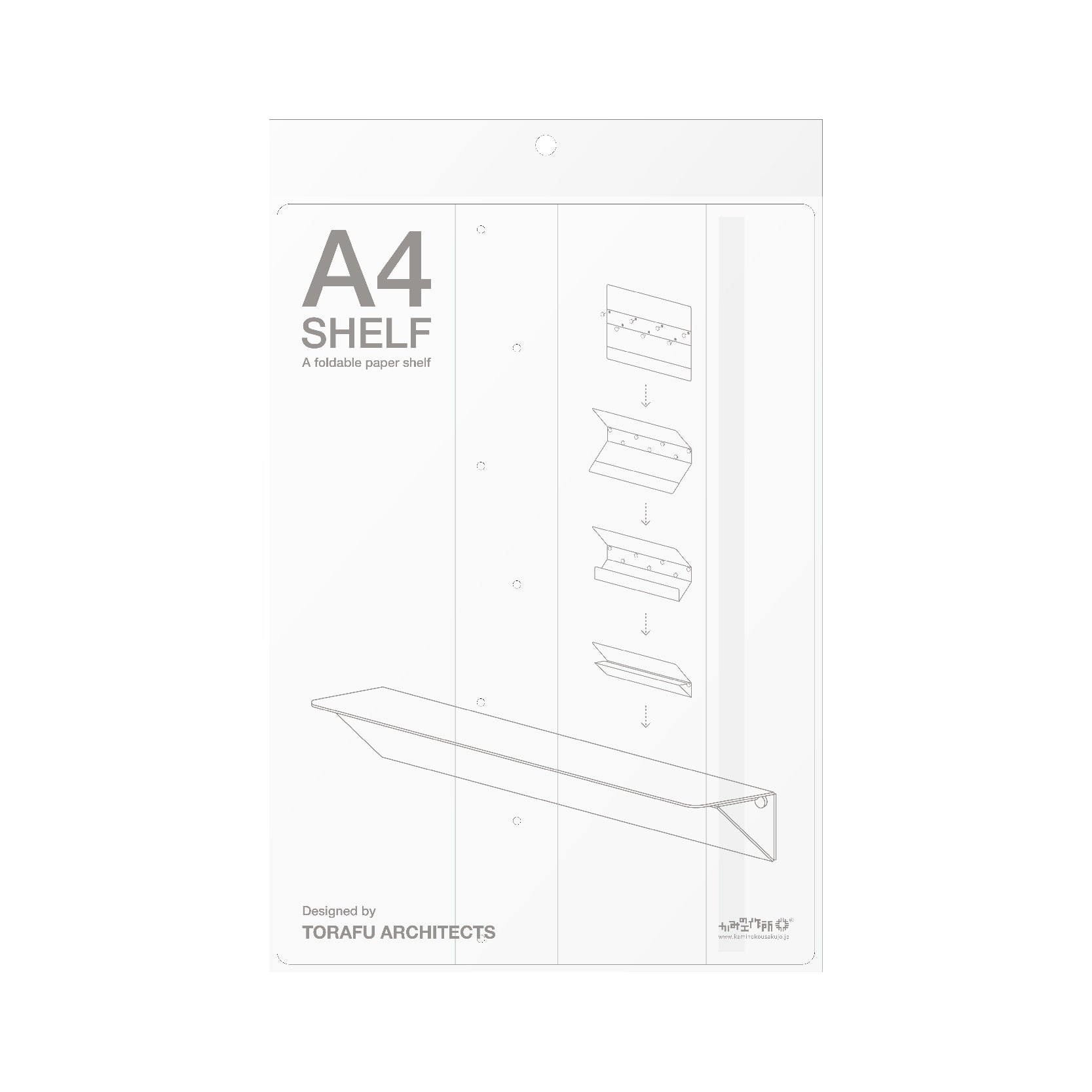 A4 SHELF
Sale price

¥1,950
Regular price
(/)
Main body paper
Pasco / Velcro
Pasco, a special paper made from recycled paper and fresh pulp, is strong and durable. The surface is coated, resistant to water, and dirt can be easily wiped off.
content
1 sheet * Thumbtacks are sold separately.
Note
Load capacity: about 500g

How to install: While open, use thumbtacks in 7 places to fix it on the wall so that it is horizontal.
Firmly press it all the way along the crease and attach it to the upper surface.

Note: There is a risk of falling depending on the wall material and other conditions.
Do not carry valuables or items that may be damaged.
Use thumbtacks in all holes for installation.
Also, do not repeatedly use the needle hole once made on the wall as it may cause it to fall off.
Do not install within the reach of children.
Please perform installation and work at your own risk, such as ensuring safety.
We are not responsible for any damage or injury caused by dropping the product.
COMMENT
Yajima Shinji
One of the problems with rental housing is that you can't use nails or screws to attach frames, shelves, etc. to the wall. It's not limited to rentals, but even in new construction, there will be holes when removing it, so you may hesitate to install it. However, everyone wants "little convenience" and "little freedom" to put "little things" within reach. For example, keys and seals at the entrance, souvenirs and remote controls in the living room, an aroma diffuser and glasses in the bedroom, a flower vase and a favorite art book in the bathroom, and so on. . . This paper shelf gives us a little bit of convenience and freedom in our daily lives. Just fold the paper and fasten it with commercially available thumbtacks, so you can install it in no time. There are two sizes, A4 and A3, and there are color variations, so you can choose the one you like. Because it is made of paper, you might think that you can only put light objects on it. The fact that freedom is within reach is an irreplaceable joy. Torafu Architects designed such a joy.